My Top 5 Mummy Buys is a Blog Hop started by the brilliant Bod for Tea, as a Mum in my mid 30s I was a huge Bod fan as a child, as a Mummy I am a fan of many things but as Esther and William are just 6 months old this has to be my current Top 5.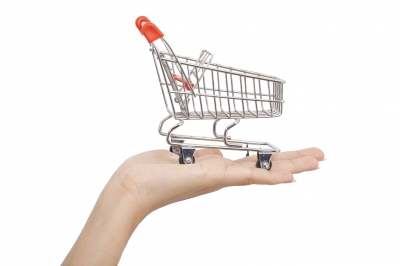 Lamaze Toys
We have had a range of these from birth, the most popular being Mr Octopus who has been with us for 4 months.  Since Christmas both Esther and William have fallen in love with Lamaze Chime Flowers and Esther has made firm friends with Miss Dragon.  All of this is best explained in picture.
We love these toys because they are bright and colourful, they provide a range of activities, textures, concepts and experiences in one toy.  You can reinvent the use of each toy depending on the age of your child.  I am a big one for differentiation being a primary school teacher!  At the moment William likes things that can go in his mouth for a chew and each of these toys has a teething ring or in the case of Mr Octopus, seahorse!  Very swish!  When Esther first started making chatting sounds it was to Mr Octopus that she spoke, nopw she can often be found hosting her own little chat show with her Lamaze toys and can become quite insulted when they do not talk straight back!  These toys have provided hours of entertainment already at this early age and I know that we have lots more fun to come with these.  They are definitely our top buy as they are fun for all of us and can also offer me some rest when they prefer the company of their toy than their Mummy!!!
Fisher Price Take Along Swing
This has been a wonderful resource from birth.  The babies love sitting quietly in it watching the world go by and they used to fall asleep in it too.  They also stare for ages at the bird and the turtle hanging from the bar above.  This was a great buy at £20 from Ebay.  We are still using it regularly at 6 months but no longer use it for naps, it is more of a quiet play activity now.  It plays music and swings at different speeds, both Esther and William love it.
Easywalker Duo
I wanted a buggy where the babies would be side by side and parent facing.  This was the one, I knew it from the start.  The perfect buggy.  It is heavy but I like that, it feels strong, secure and safe.  It is wide, it does not fit in our 16th century cottage but we built a garage for it in the garden.  It is not too wide though, it fits into most modern single doorways and through the aisles of most shops!  It has two carrycots which make up the pram.  They enable the babies to sleep in comfort on long walks.  You can also use the carseats as a parent facing buggy.  It has been too cold for us to use this set up much yet.  For when the twins are a little older it becomes a spacious forward facing buggy which I know the babies will love, giving them a real opportunity to view the world.  This is a great multi use pram for twins.  Can be used in lots of different ways and we have used it on snow, sand, muddy tracks, footpaths and cobbles.  A true all terrain buggy.  A definite good choce that will last for many years to come!
Co-Sleeper
Esther and William are about to move into a large shared cot, in two weeks time they will make the move.  Until then and since they came home from NICU they have been sleeping by the side of our bed in a co-sleeper.  http://www.twinsuk.co.uk/products/100858/Arms-Reach-Co-Sleeper-Twin-Cot-/
This has definitely been one of our best buys.  It allows the babies to feel safe and secure together and close to their Mummy. It facilitates easy night time breastfeeding.  It can be reused as a travel cot or play pen as the babies get older.  It is warm and comfortable with soft sides.  It is snug and safe and attached to the parents bed.  You cannot get closer to your babies without sharing a bed.  I have loved watching our children grow in this beautiful bassinet.  Have a look x
Hairy Maclary Books
For the past two weeks we have been reading Hairy Maclary books and both Esther and William love them.  They smile and giggle all through these funny rhyming stories.  I know that they cannot understand the storylines or the word play but they love the rhythm and the rhyme of the text and the contrasts in the bright and colourful pictures.  We are really enjoying these now and I know that we will continue to use them in the future to support learning about rhyming words, alliteration, phonemes and much more.  Once a teacher always a teacher and always looking for extra educational value in a book!  These are perfect for children from birth through to Year 3.  Great fun to read aloud.  Why not give them a try.  I bought mine from The Book People and they came in a lovely Hairy Maclary canvas bag!
I hope that you can make sense of the photos for this post, I had put them between paragraphs but they have all reassembled in a gallery.  Hope you can work out which pics illustrate which of my best buys!  More blogging training required!
These have been my Top 5 Mummy Buys.  Thank you Bod for Tea for starting this Blog Hop. 
Why don't you share your Top 5 Mummy Buys too?