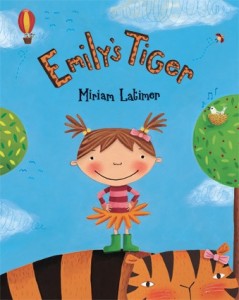 My first reading and review combination!
This was completely spontaneous and so totally unrehearsed. But I liked doing it so may do some more!
This is a reading and review of Miriam Latimer's book Emily's Tiger, published by Barefoot Books.
It is a great picture book for young children about controlling anger and other emotions, thinking about how we react to different situations. It also shows how important it is to have role models in the family besides parents, in this story that role model is Granny. It made me think about how special the Grandparent/Child relationship is and how important.
Emily's Tiger is currently on sale on the Barefoot Books website for £5.99.
A lovely story to stimulate discussion about feelings. Great pictures of tigers too and plenty of opportunity to roar! Esther and William like it when Mummy and Daddy roar!
Here is the reading and review.