Here in the Edspire Household we are big fans of John Crane as I know that many families are.
We are very excited about their latest collaboration with traditional toy specialists Sevi.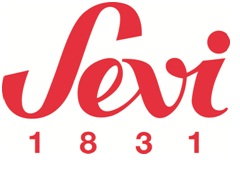 This company produces quality wooden toys and decorations for children of all ages and interests.
I know that Esther, my little star gazer, will appreciate one of these this Christmas.
And William, who just loves to bang, would love to find one of these under the tree this Christmas morning.
Sevi produce gorgeous role play toys covering the traditional home and kitchen equipment as well as garages and work benches.
They also offer fun ways of encouraging children to clean their teeth! Genius!
Sevi have been producing toys for almost 100 years and over time though their ideas and ranges have expanded their methods and ideals have not changed.
There is something magical about Sevi they produce not only toys but objects that express the warmth, wonder and friendliness of a child's world.
Just perfect for this festive time of year.
And a perfect match for the values and quality of John Crane.
To keep up to date with all things John Crane and Sevi please follow John Crane through their website, Facebook and Twitter.
We look forward to seeing more of the Sevi range as it comes online with John Crane.
This post was facilitated by Blog Match where you can read more Mummy Blogger posts about Sevi at John Crane.