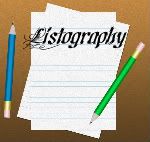 This week Kate has challenged us to share our Top 5 Photos of 2011. Not an easy task when you take hundreds of shots a day but here are five of mine, five precious moments from the year just gone. What photos will make your final five?
I love the bright colours in this photo. It was taken on 29th May 2011, a day we were also on the news! Esther and William were 10 months old, 7 months corrected. They were busy crawling and cruising babies. They adored Baby Sensory and gaoined so much confidence from their sessions. Can't wait to go again with Matilda.
I just think that this picture is stunning. Esther looks like a perfect baby girl. Her complexion is clear and her eyes are bright. It is a simple and timeless portrait. I was a good photographer on this day. Esther Grace at her most beautiful.

My Beautiful Son! Babies are so much easier to photograph than toddlers. Toddlers are never still. I love this photo. It could be painted in pastel shades but the eyes are dark with just a hint of mischief and filled so deep with love.
What a great summer capture! I am a big fan of Dodgy and Ocean Colour Scene and feel that this could be Esther and William's album cover should they every form such a Pop-Indie band.
This photograph was not taken by me, obviously, as I am the bride that no one knew was pregnant. My Aunty guessed however from this photo and there were others who knew by watching me through the day. How wonderful that Matilda was already with us on our wedding day? A perfect picture from a perfect day.
I whittled these five down from my favourite thirteen pics of the year. Here they are in all their glory. Apart from the wedding shot I took them all myself and I am very proud of each and every one. I hope that I can continue to improve my skills this year and if I finish my 366 Photo Project then I am definitely asking Santa for a proper camera for Christmas next year.