This half term has been busy busy busy, in the words of Esther and William it has been all 'Go Go Go!'
We have been out most days and have had a fabulous time in spite of the rain.
And even though it has been raining it has also been warm so keeping hydrated on the 'go go go!' has been a priority.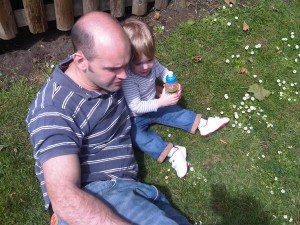 Esther and William at 22 months still drink a lot of milk. About 500mls throughout the day. They are also good water drinkers especially with meals and when the weather is warm.
But every so often I like to give them a treat, perhaps with a special meal or when we are out and about on a sunny day.
For this I turn to my favourite baby and toddler food brand Organix and their new organic fruit juices with water.
Esther and William love their water with organic apple, grape and peach juice.
A special treat that is full to bursting with fruity goodness. They love them!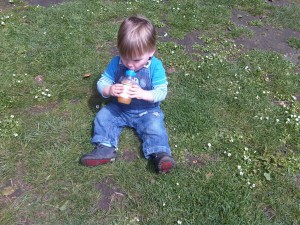 Organix also sell a water with apple and blackcurrant juice. Each flavour comes in handy 200ml bottles and are gluten free and suitable for vegetarians. The fruit juice is organic and 'not from concentrate'.
These toddler drinks are a perfect treat for nursery lunchboxes, family picnics or in the comfort of a highchair at home!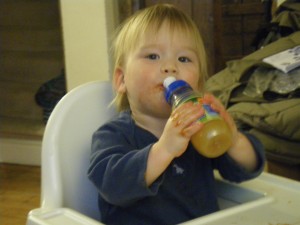 You can buy Organix drinks online from the Organix shop and from Tesco and other supermarket stores. The RRP for the drinks is 99p.
We were sent four drinks to test for the purposes of this review.