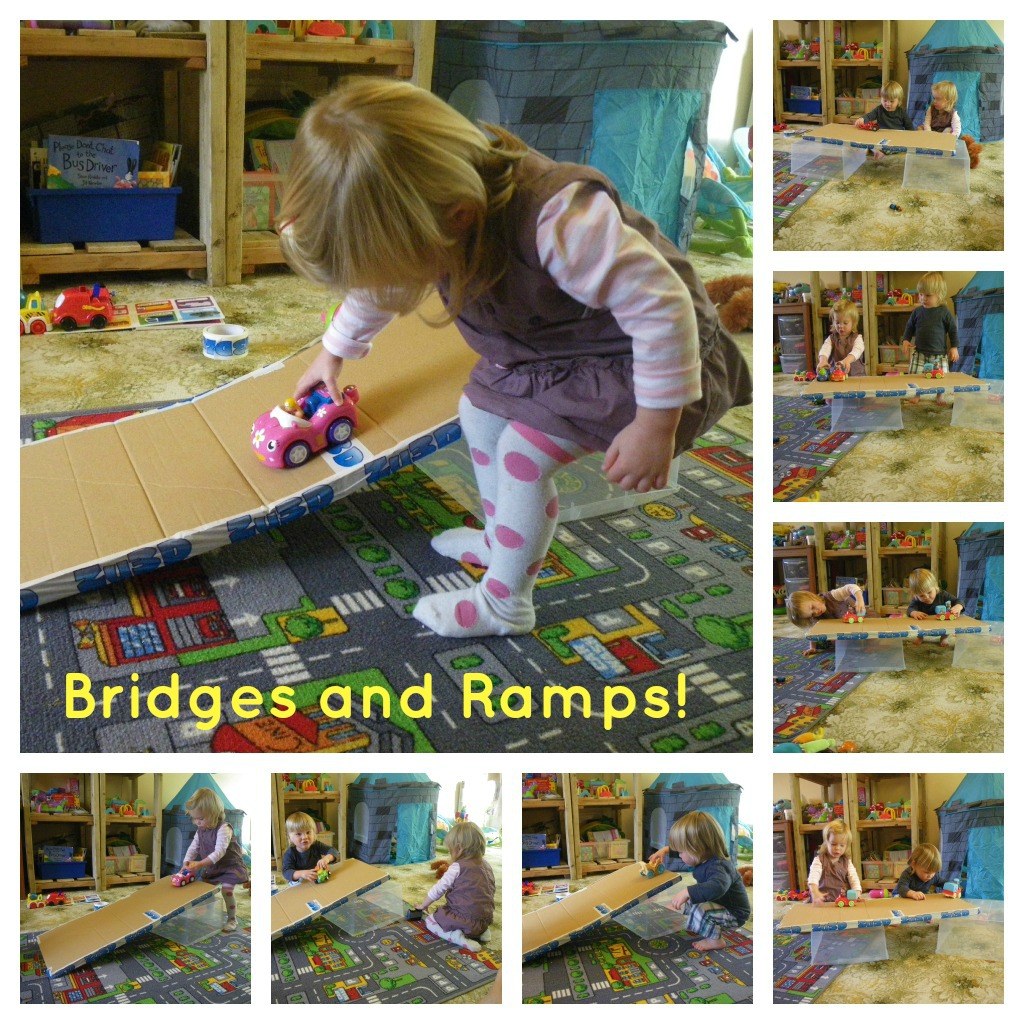 Following on from yesterday's transport themed art session today I decided to explore ramps and bridges during some Matilda free time with Esther and William this morning.
Getting Matilda into a routine is making magical moments like these possible.
And we really did have a wonderful time.
Just using some old bits of cardboard and some Zu3D tape I made a plank that could then be used to make both ramps and bridges.
Esther and William love anything to do with roads at the moment. And trains actually!
Going out in the car with them has become a great adventure now as everything is so exciting for them. Spotting trains out the window, watching out for tractors, looking for lorries, counting bridges, seeking tunnels and loving the wonders that are traffic lights!
With this as my inspiration today we made a ramp and a bridge to build on this current enthusiasm for all things motoring and transport based.
We used lots of different cars to work out different ways of going over and under the bridge. Esther and William also made their toy people walk over the bridge and they themselves tried to crawl underneath it.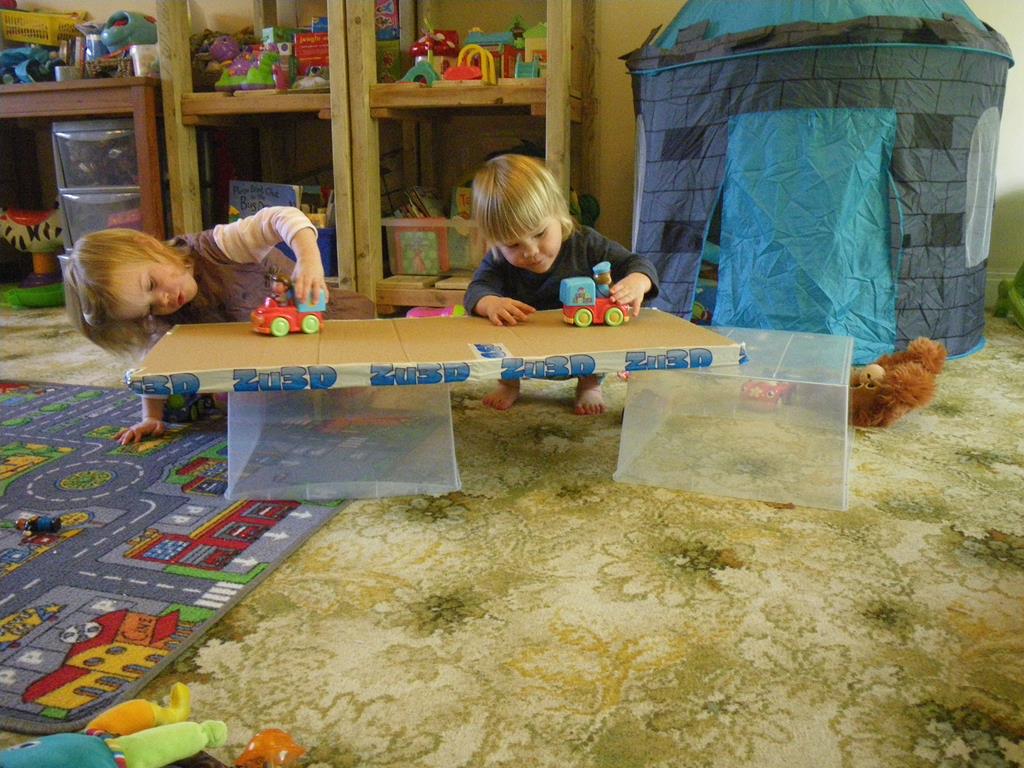 We talked all the time about size and shape, opposites and prepositions. It was a language rich activity.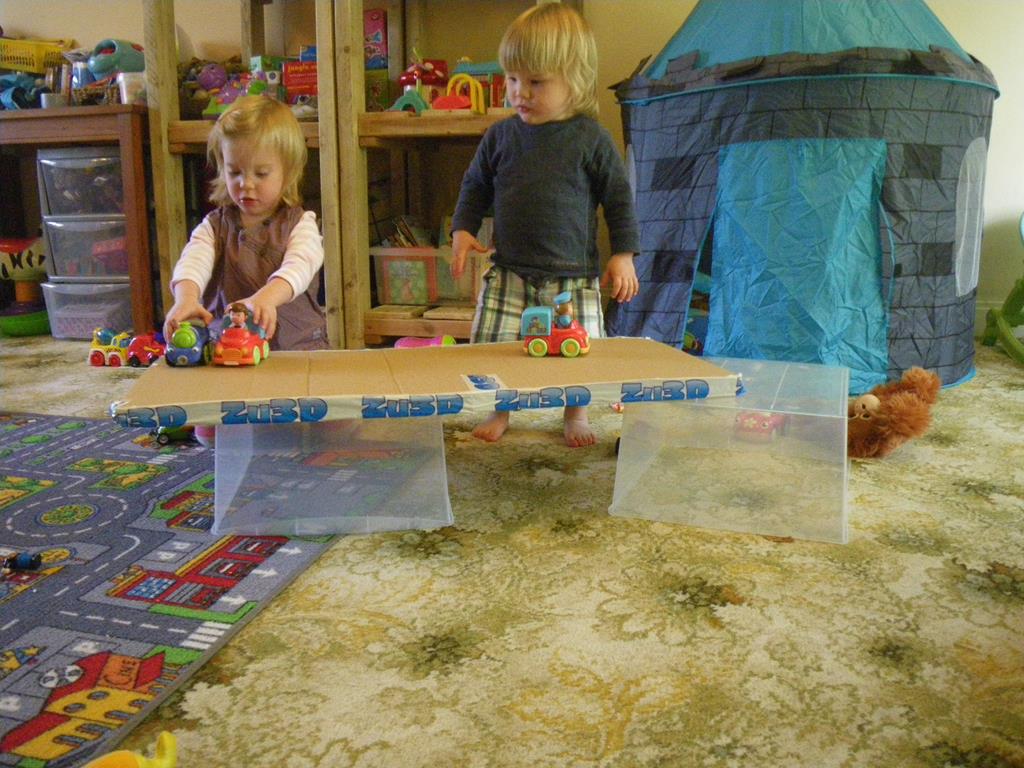 With the ramp we had races and talked about speed and directions. We were able to explore the concept of opposites with big and small, fast and slow, up and down.
We made the ramp steeper to make the cars go faster. There was so much fun and so much learning. And so much cooperation! We were all playing and learning together.
The racing was the best fun and making the cars zoom up the ramp and crash off the end. Daddy's idea not mine but I guess they were learning cause and effect!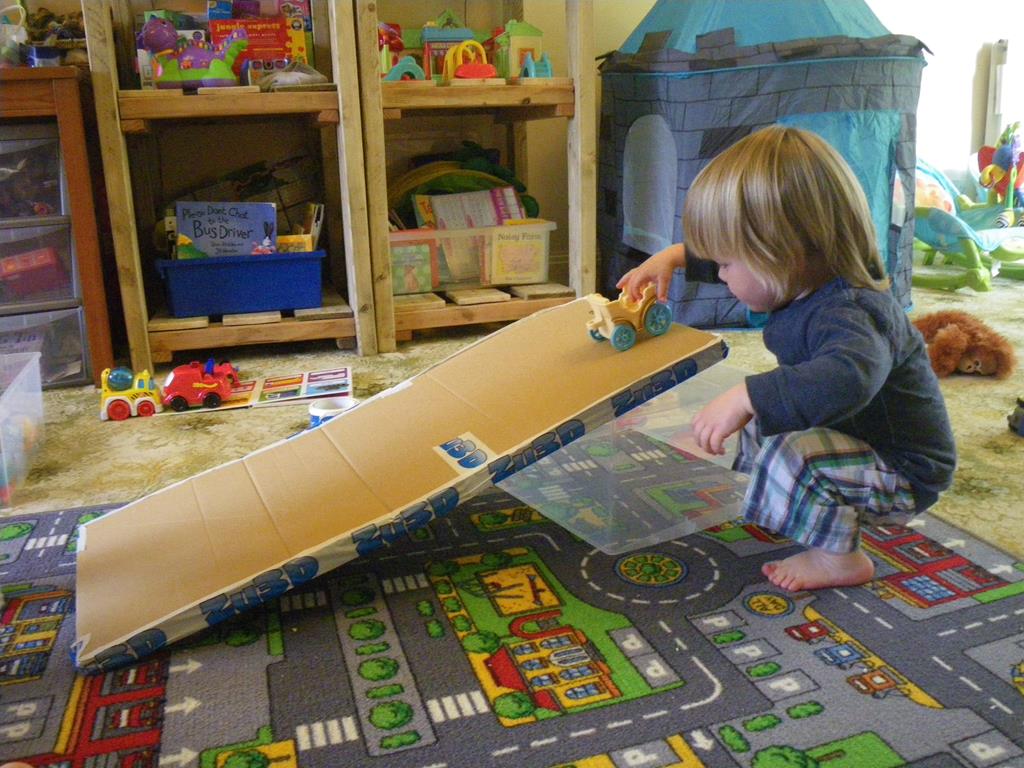 Now I am wondering about combining our activities from the last two days to make the ramps in to works of art by painting the wheels of the cars?!?