Hello and Welcome to Edspire.
This month is going to be a busy one on the blog as I aim to write at least one post a day to raise awareness of World Prematurity Day on the 17th November. I do hope that you will read mine and share your own stories, enter the giveaways and help to spread the word. Making sure that even the littlest people in our lives are heard.

Over the coming 30 days I will be talking about preterm birth, life with premature twins, the fear of RSV season, breastfeeding premature babies, our journey through NICU, SCBU and beyond, weaning premature twins, premature baby clothing, bonding with a premature baby as well as the importance of tummy time and the benefits of baby massage amongst many other things. Each day will have a different focus and hopefully different companies and people involved.
I also have some great giveaways lined up with Tummy With Mummy, Mama Jewels, Teddy and Me, My Pocket Buddy, Boobie Milk and many more …
Starting right now with a beautiful gift from Dolly and Jack. An A3 print reminding us that 'After all, a person is a person no matter how small!'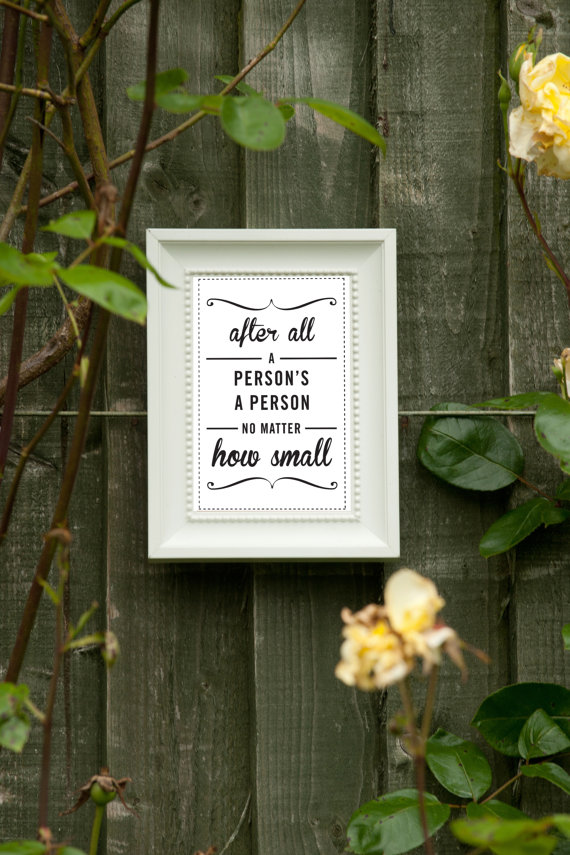 To be in with a chance of winning this beautiful and poignant print all you need to do is this:
Follow Edspire and Dolly and Jack on Twitter and tweet this very important message
'I am supporting World Prematurity Awareness Month with @Edspire and @DollyandJack A person is a person no matter how small #wpd12′
Today sees the start of a month I am passionate about and I would truly value your support as I try to help raise awareness of premature birth, babies and the effects that they can have on the families and friends involved.
The Dolly and Jack giveaway is open to UK Entrants Only and will close on the 8th of November at 8pm. I hope that you will enter and help us spread the word about World Prematurity Day.
Thank you x