Today has been a most wonderful day.
A truly exciting day.
Full of love filled highs.
Knowing that the possibility of doing something really really good in Baby Tilda's name was becoming a reality.
It seems that David and I are now paying for the day's highs with a crushing night time low and an evening full of what ifs and maybes.
We cannot turn back the clock.
But we can make Matilda's death do some good for others.
You can help us too.
On the 11th May 2013 we will be walking a Mile in Memory of Matilda Mae to raise money for The Foundation of Sudden Infant Deaths (FSID).
We are so incredibly lucky to be able to hold this walk at The Rare Breeds Centre in Woodchurch, near Ashford, in Kent.
This is one of our absolute favourite places to be. Tilda loved it too and visited a number of times in her little life. As a bump and as a baby.
It is a family centred place, perfect for families.
The Rare Breeds Centre is owned and run by the Canterbury Oast Trust.
Not everyone knows that the Rare Breeds Centre is home to Canterbury Oast Trust, a charity which supports over 160 adults who have learning and physical disabilities.

A learning disability affects the way a person learns, understands information and communicates. This can lead to some people facing discrimination, exclusion and even abuse, resulting in low-self esteem, loneliness and a high risk of living in poverty.

We believe that people with learning disabilities should be given the same chances as everyone else to live the life they choose, to be more independent and to be valued within our community.

We support people by providing a family home and care to meet the needs of each individual. Through our accredited training, we provide an opportunity to increase practical skills, develop communication and social skills and help people to grow in confidence and self-esteem.

The Rare Breeds Centre is a wonderful environment for learning and many of the people we support are involved in training activities on our farm. They care for our animals, grow plants in our nursery and will help to host you during your visit.
By walking with us in May you will be celebrating Tilda's life, raising awareness of Sudden Infant Death Syndrome, raising money for FSID and also helping the Canterbury Oast Trust in their fabulous work.
This all feels to me like it was meant to be.
Today I walked the mile route around the Rare Breeds Centre with my family and the Events Manager at the farm. We walked through snow and glorious sunshine. It was magical and I could truly picture all the families that will be joining us, walking this route, on the 11th of May.
David and I took Esther and William in the double buggy, so the one mile memory walk truly is buggy friendly.
Let me tell you a bit more about the walk and for more information about The Rare Breeds Centre itself you can check out their website as well as reading my review of the farm here.
The walk will start in the main paddock of the farm. As people arrive we are planning on having some face painting and children's entertainment. The Rare Breeds Centre Cafe will also be open if you want to grab a quick coffee before we go.
As you arrive at the farm you will have to sign in with us and you will have the opportunity to pay £5 for your group to stay on at the farm after the walk has finished. This is a fantastic offer from The Rare Breeds Centre. You will pay £5 for your family group, whatever size that may be, for entry to the Rare Breeds Centre for the day. This would ordinarily cost at least £28 so it is a fantastic deal that we strongly encourage you to take advantage of to make the most of your day and also to support a charity that is doing so much to make our memory walk possible and be a huge success. We hope that you will be able to stay on at the farm and enjoy all the attractions that it has to offer.
The walk goes through the farm and up through the woodland bluebell walk.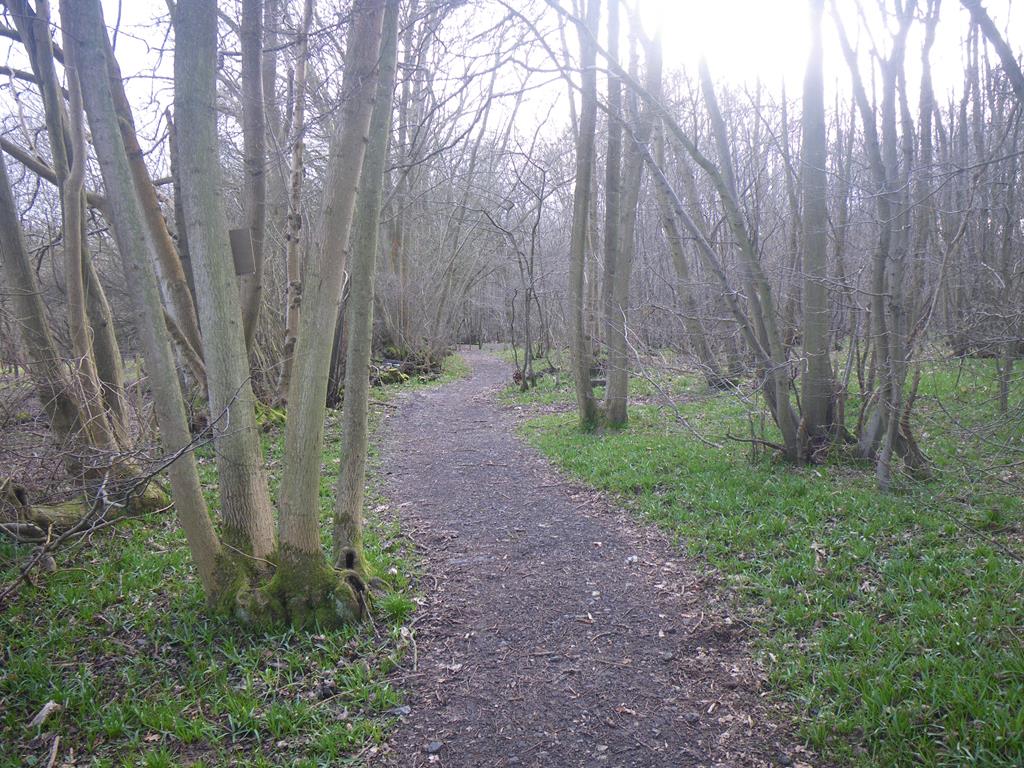 All along the route there is a Quiz Trail for young children and plenty of places to play.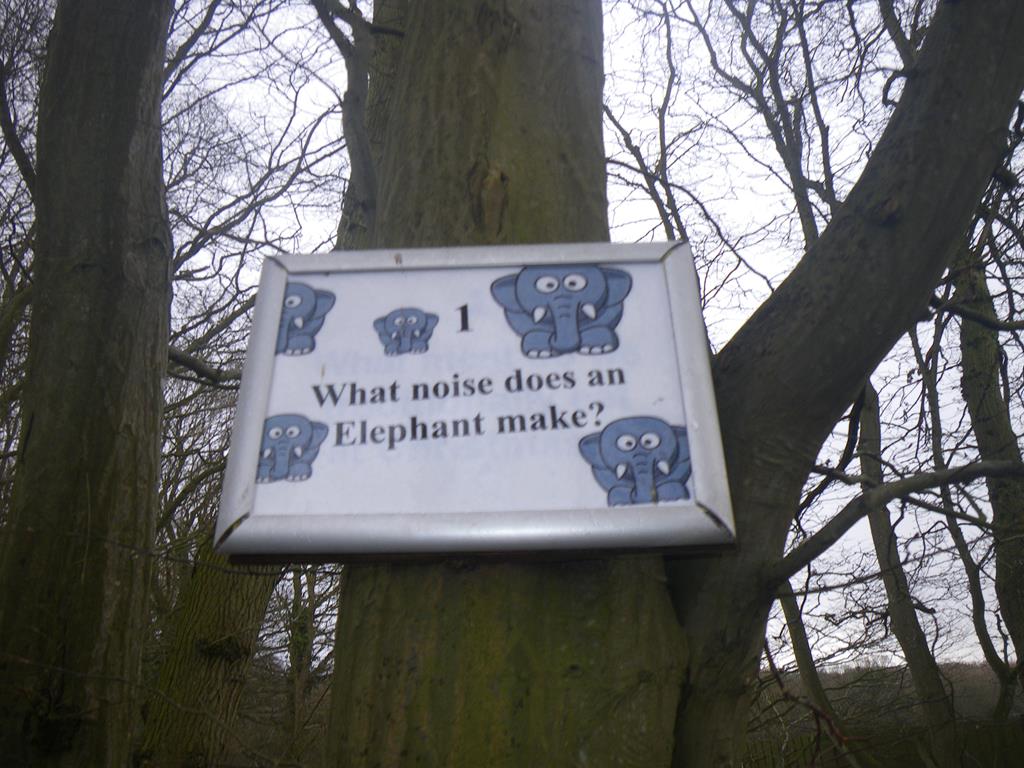 Half way around the route there is a totem pole with a fairy ring around it. We thought people might like to stop here for a moment and blow some bubbles up to Baby Tilda in the sky.
This beautiful spot is just by the Rainbow Wood which is a memorial wood where we may try and get a tree for Tilda.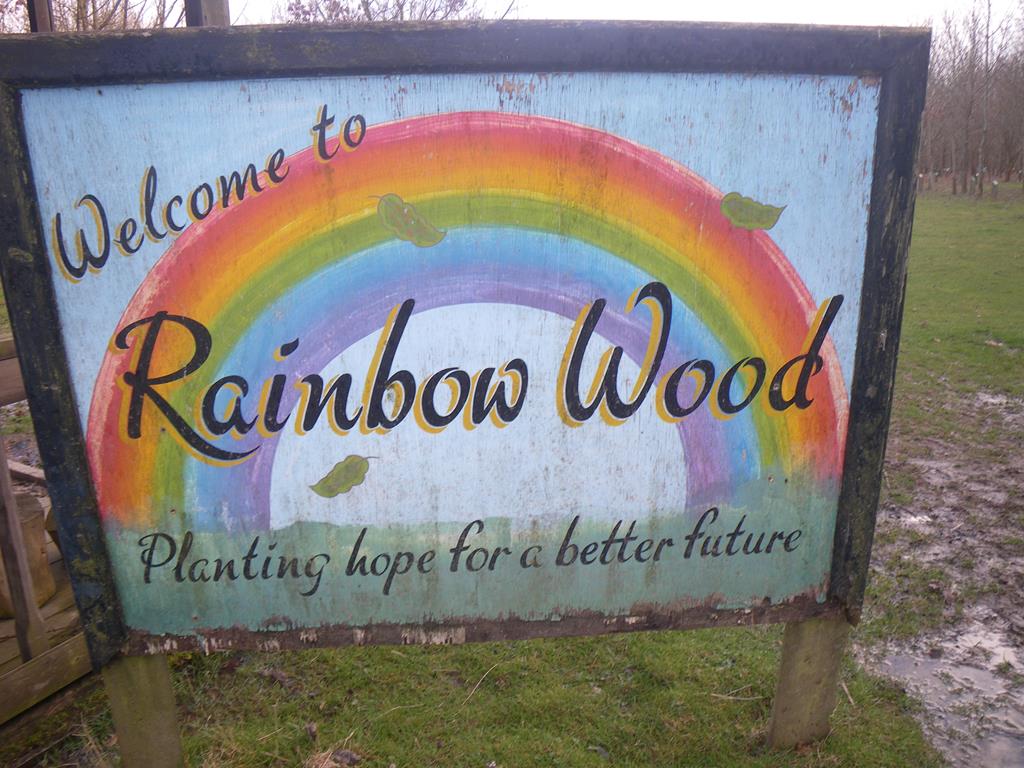 We loved walking at The Rare Breeds Centre today. It was so peaceful with some wonderful views.
We found the last remaining snow to play in. William especially loved this part of our walk.
The one mile walk will end back where we started where we will be having some classical music played by Classical Babies and where we will be blowing bubbles for Baby Tilda. There is space there for you to settle with a picnic or buy food from one of the outlets on site.
If you pay the £5 donation per family to the farm then you can go to the Children's Barn to meet the animals, explore the different playgrounds, play in the Discovery Garden, watch some pig racing. There is so so so much to do to make this a family day to remember.
As I spoke to the Events Manager today we talked about how we can make this walk really special for the families that attend. There may be some animals walking the mile with us, which I know that my toddlers will LOVE! We are going to make this a really special day and we would love for you to be part of it too.
There is a Facebook Event Page set up for our walk which you can find here
There is also a Just Giving Page where you can pay your FSID donation in advance.
Your family £5 farm ticket will need to be bought on the day.
We are so so so excited about this event and we would love to see you there.
We would also be interested in hearing from people who may be able to help us provide our walkers with bubbles to blow for Tilda, anyone who would be interested in coming along to photograph the day and any other ideas you have about how we can make our Mile in Memory of Matilda Mae a truly special memory for all the families involved.
Thank you
From our family x