Today's messy play was inspired by the lovely Susanne at Ghostwriter Mummy.
The simplicity of her measurements appealed to me.
A whole packet of flour and a whole bottle of baby oil.
What could go wrong?
Nothing!
Nothing went wrong.
Today we made perfect cloud dough or moon sand.
And it was really rather lovely.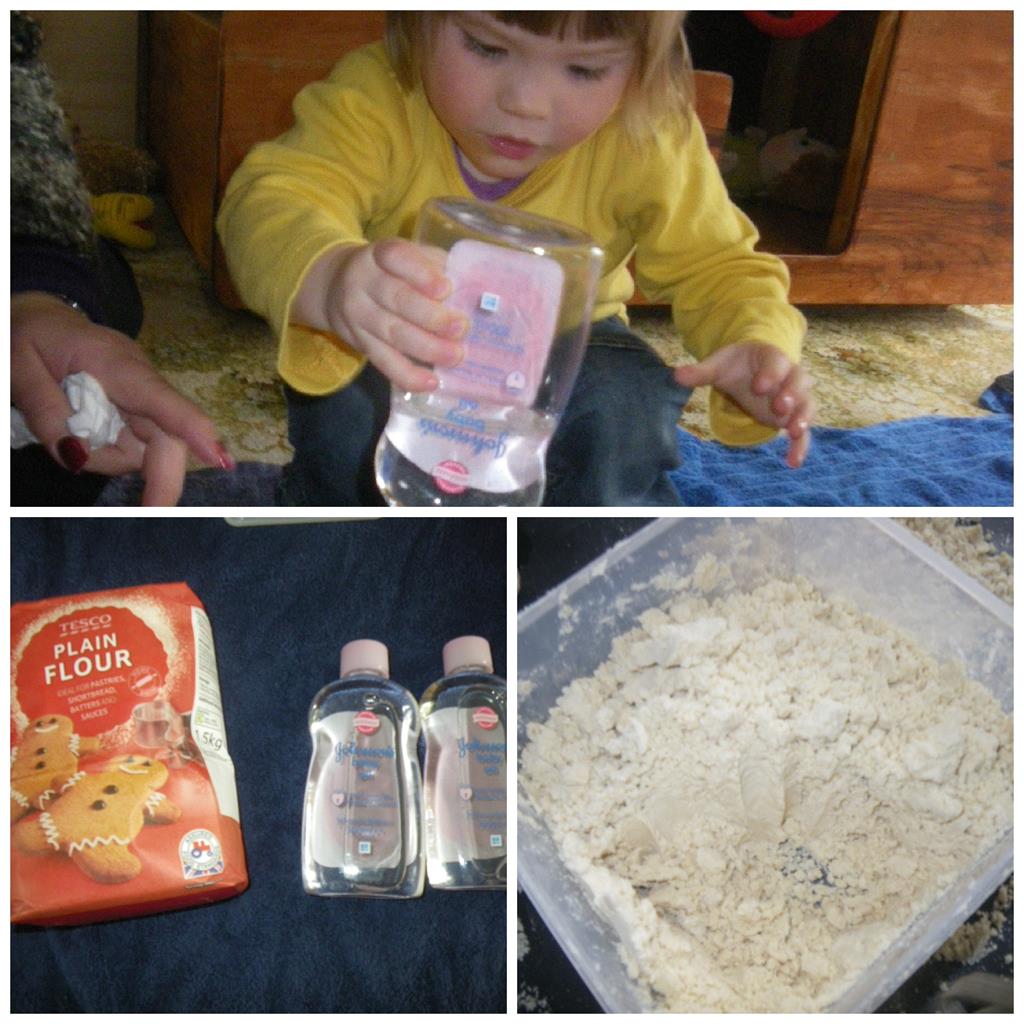 It was silky soft to the touch and gently scented.
It felt feathery and light.
This sand can be moulded into shapes and can be sprinkled over body parts.
You can sink your toes into it or pat it onto your tummy.
All of these things and more were explored today, much to the amusement of Aunty Carolyn.
Esther and William loved squeezing the oil into the flour.
We made the soft fluffy sand in a plastic tub before sprinkling it into our play tray.
William was straight in there.
Desperate to get the sand between his toes.
To rub the grains between his fingers.
Esther was not far behind him and was soon sitting down.
Dribbling the moon dough over her arms and legs.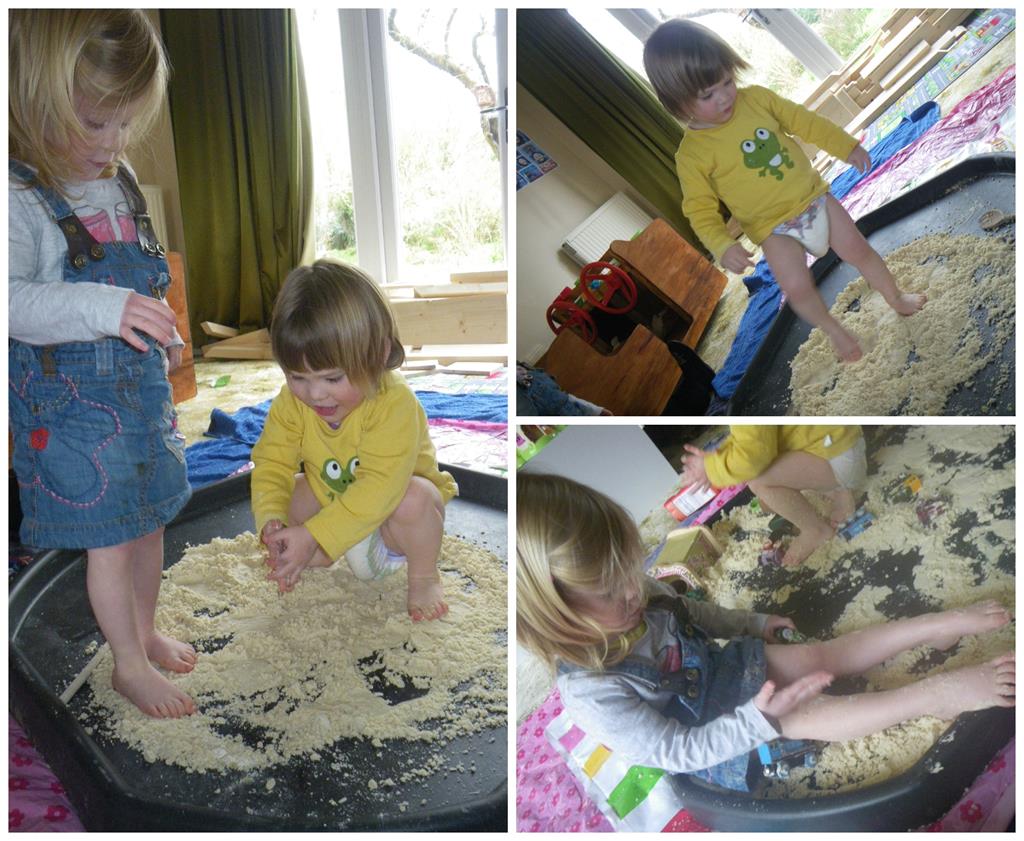 I brought lots of utensils from the kitchen
For Esther and William to use in their play.
They liked scooping up the sand
And filling all the different pots and containers.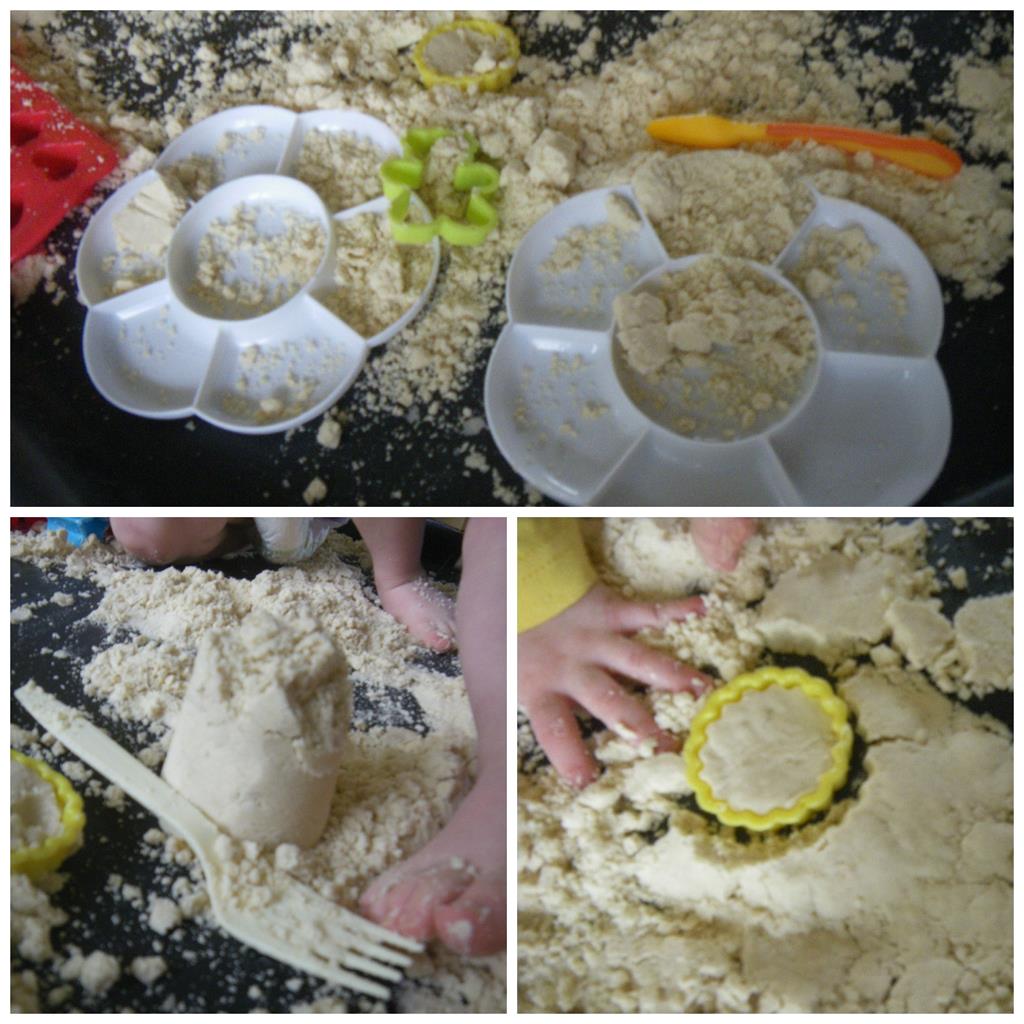 We tried making different shapes with our play dough cutters.
We made some stars for Matilda Mae.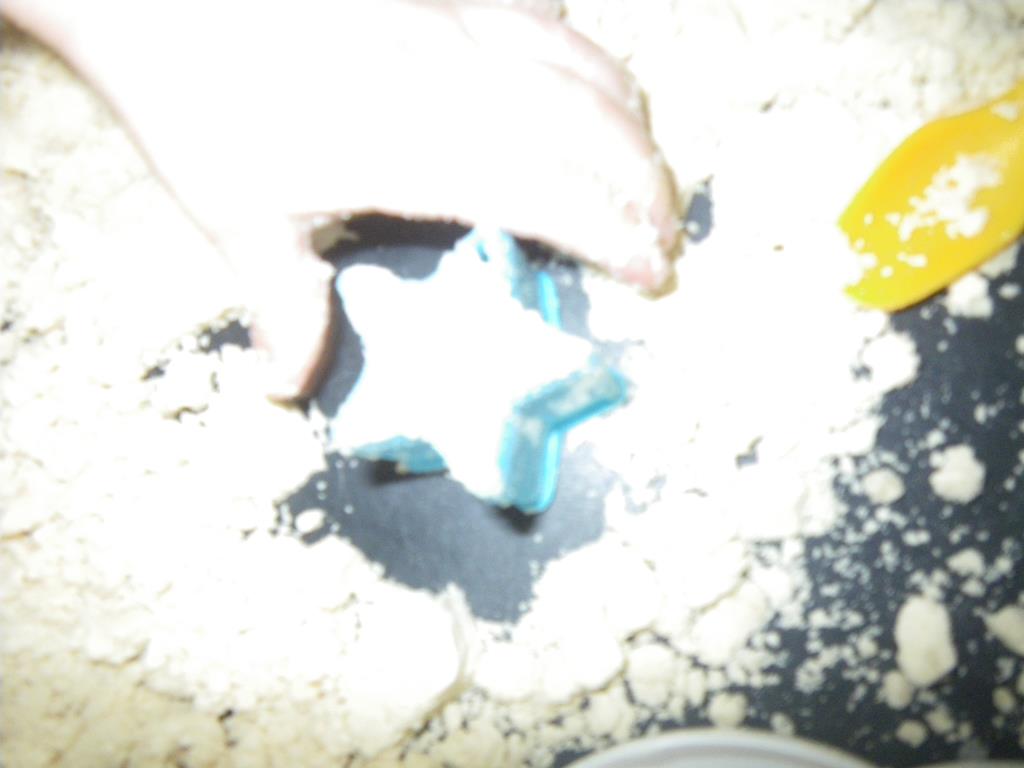 We tried to make some castles in the sand.
Practising for the summer.
We filled the buckets (plastic cups)
Patted down the sand
Turned them over and tapped them
Including the all important magic tap
And then there was a castle, of sorts!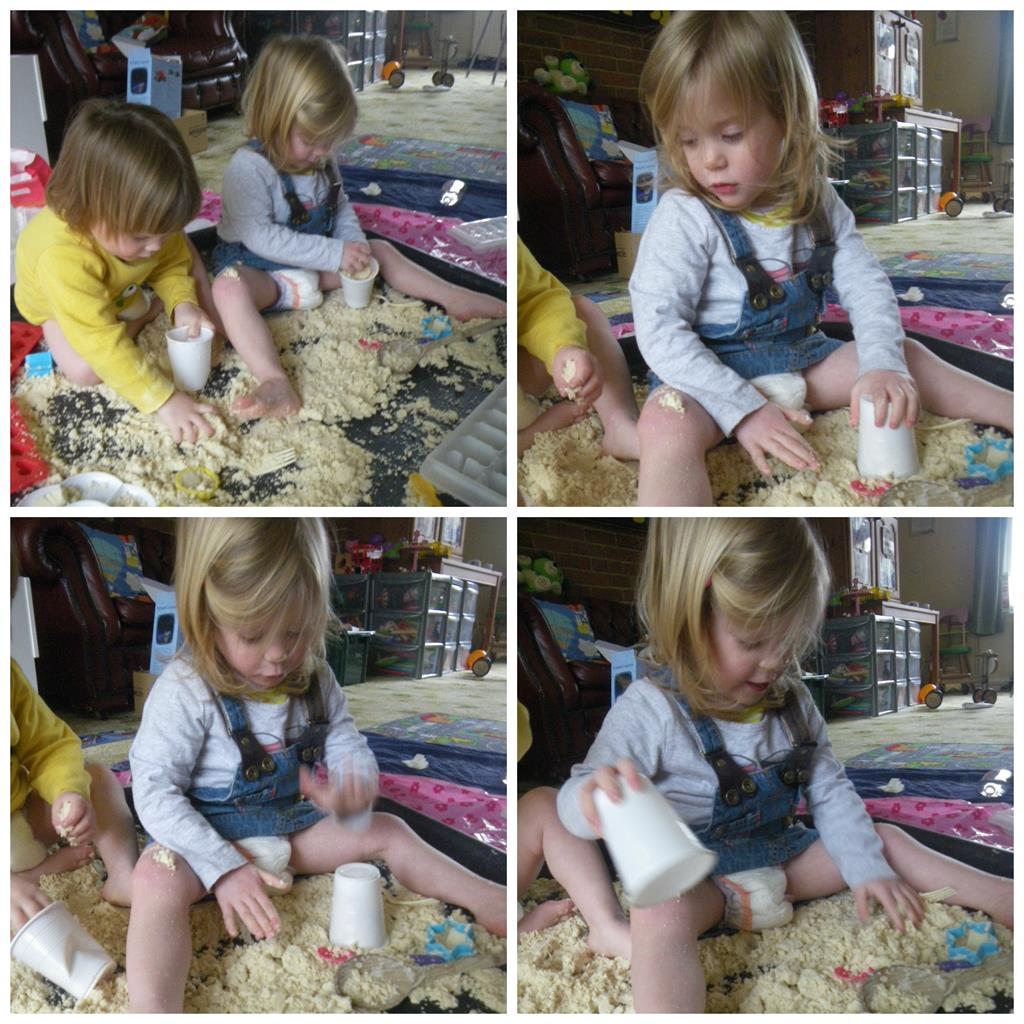 We need more practise.
And I sure that Aunty Carolyn will be pleased to know
We have kept the dough!
Once Esther and William had their fill of scooping, shaping and moulding
It was time to get out
The trains!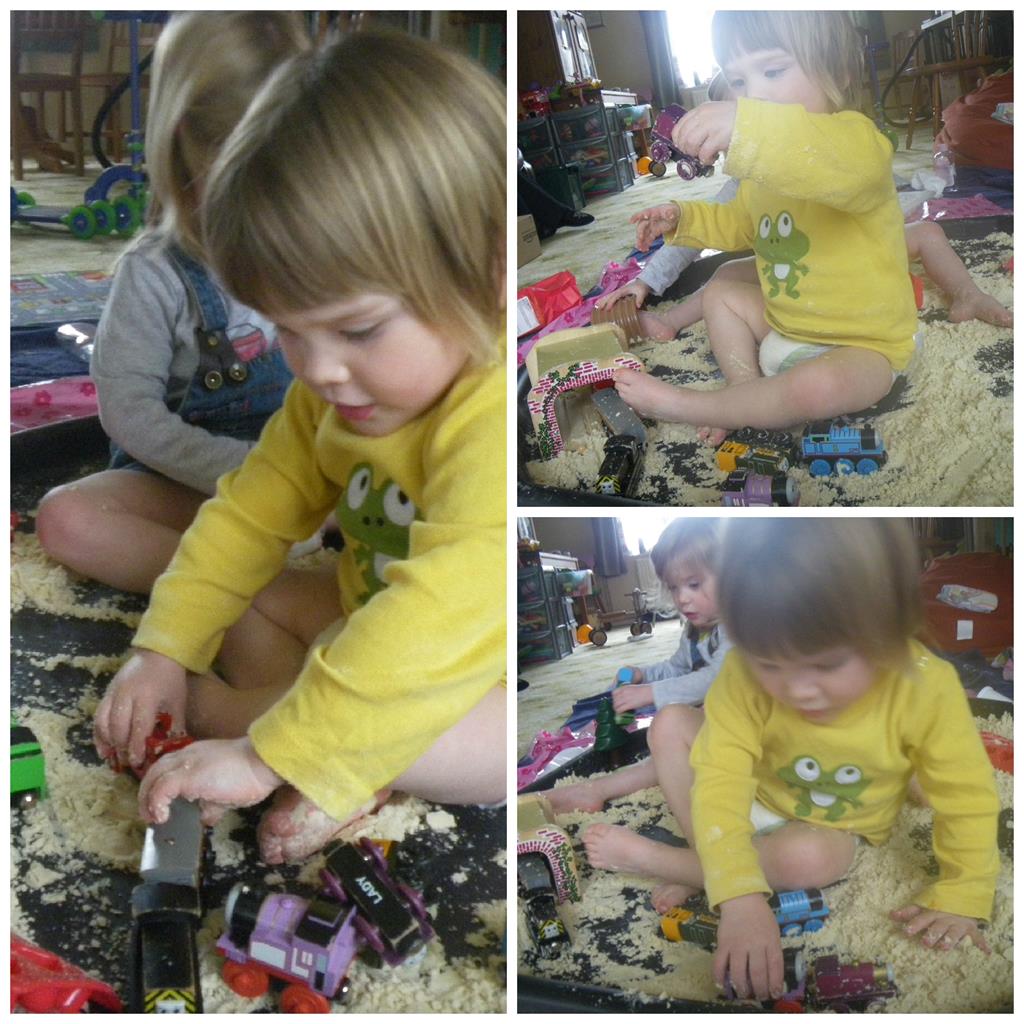 Today we played with trains and tunnels.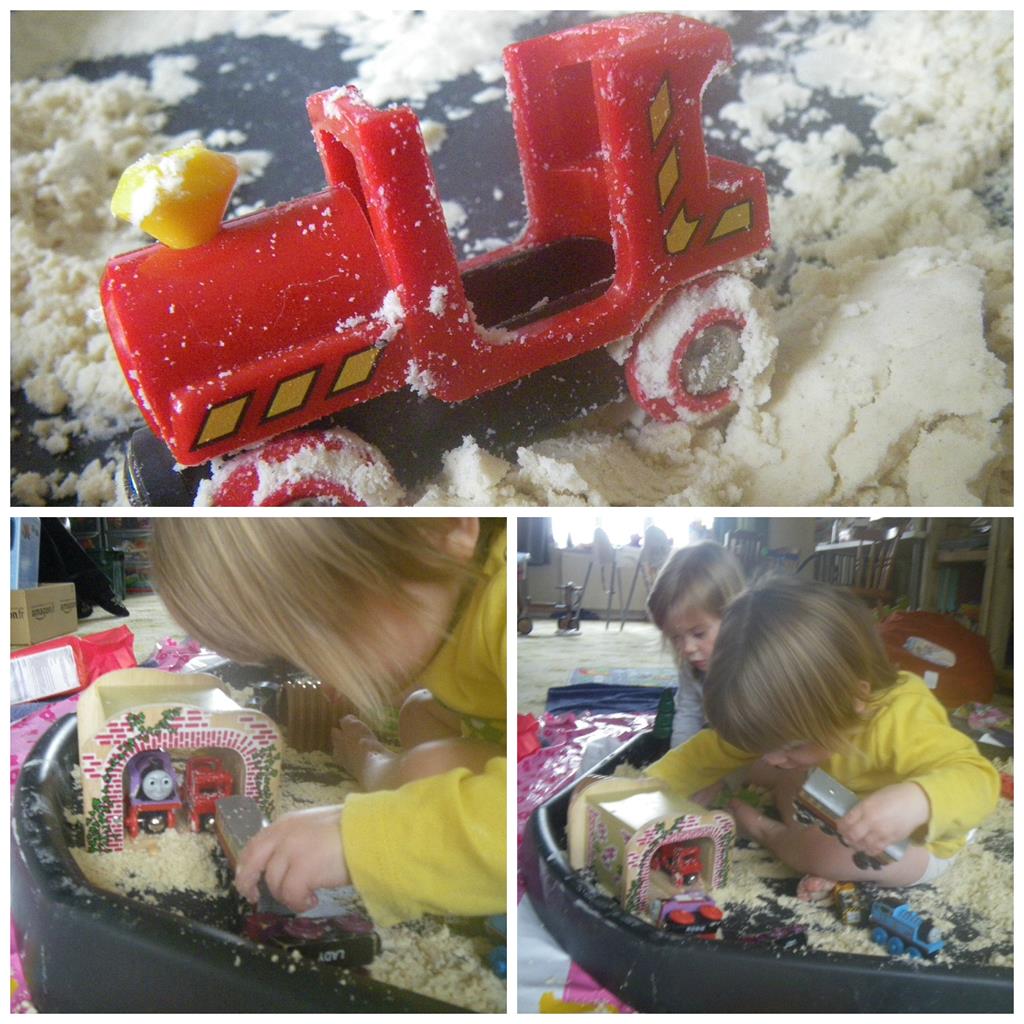 We re-enacted Thomas in the snow.
We talked about landslides.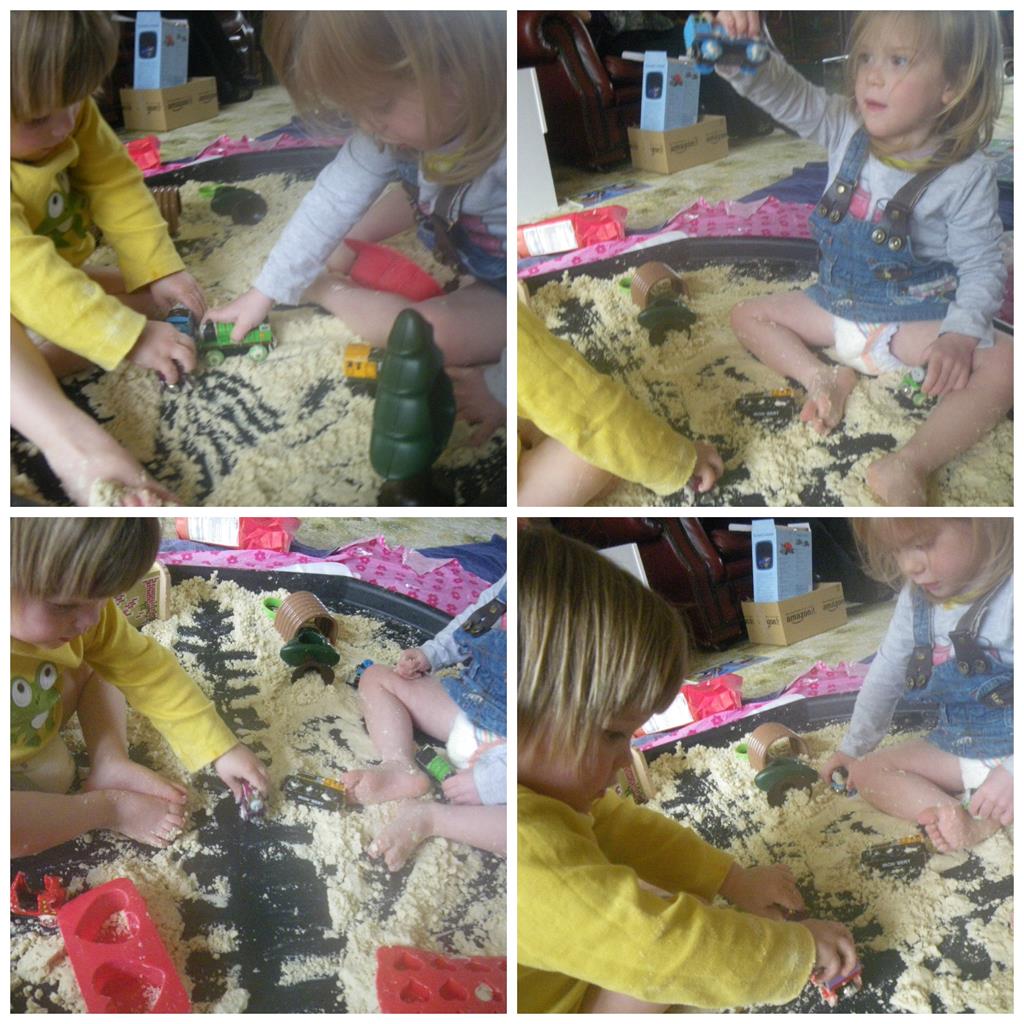 There was a lot of skidding and crashing and falling off the track.
There were lots of rescues and engines getting stuck inside tunnels.
William loved seeing all the sand stick to the wheels.
Esther loved making tracks in the sand.
We built ramps and roundabouts, ridges and bridges
As we explored the sand with the trains.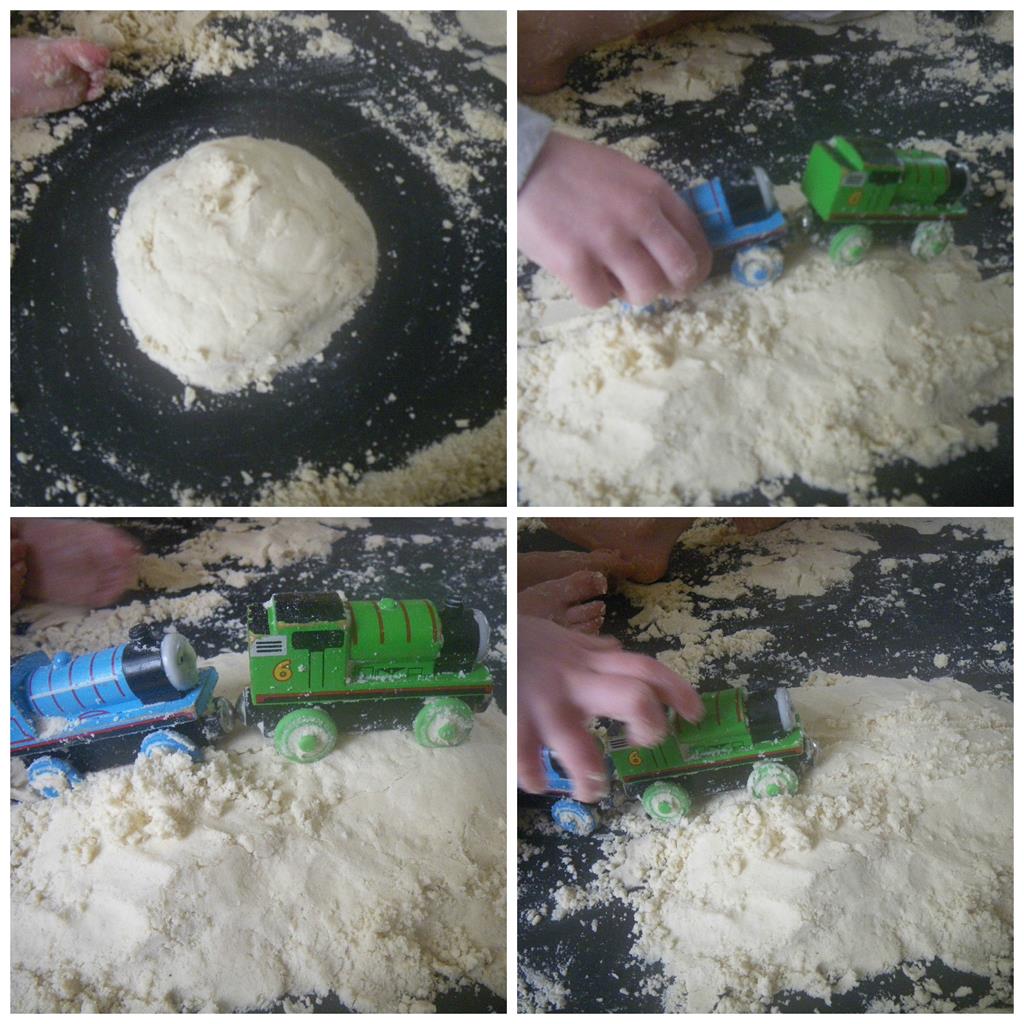 Once Esther and William had enough of play
We decided as we often do
To get out bowls of water and wash our trains.
I could not find our usual water play bowls
So William had a bucket and Esther a biscuit tin.
They were only meant to wash the trains
I did not for one minute think they would try to get in!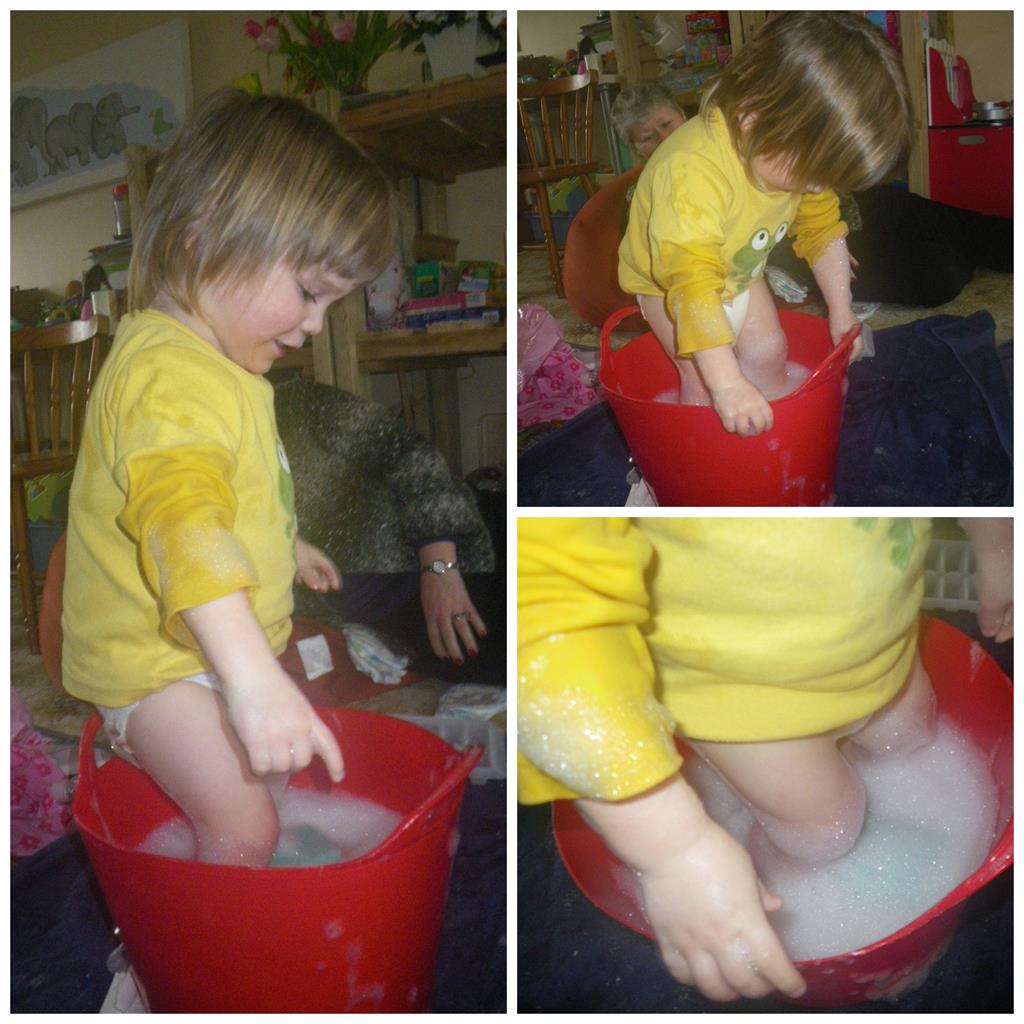 The messy play changed to impromptu water play
And my two little troubles had the most wonderful time!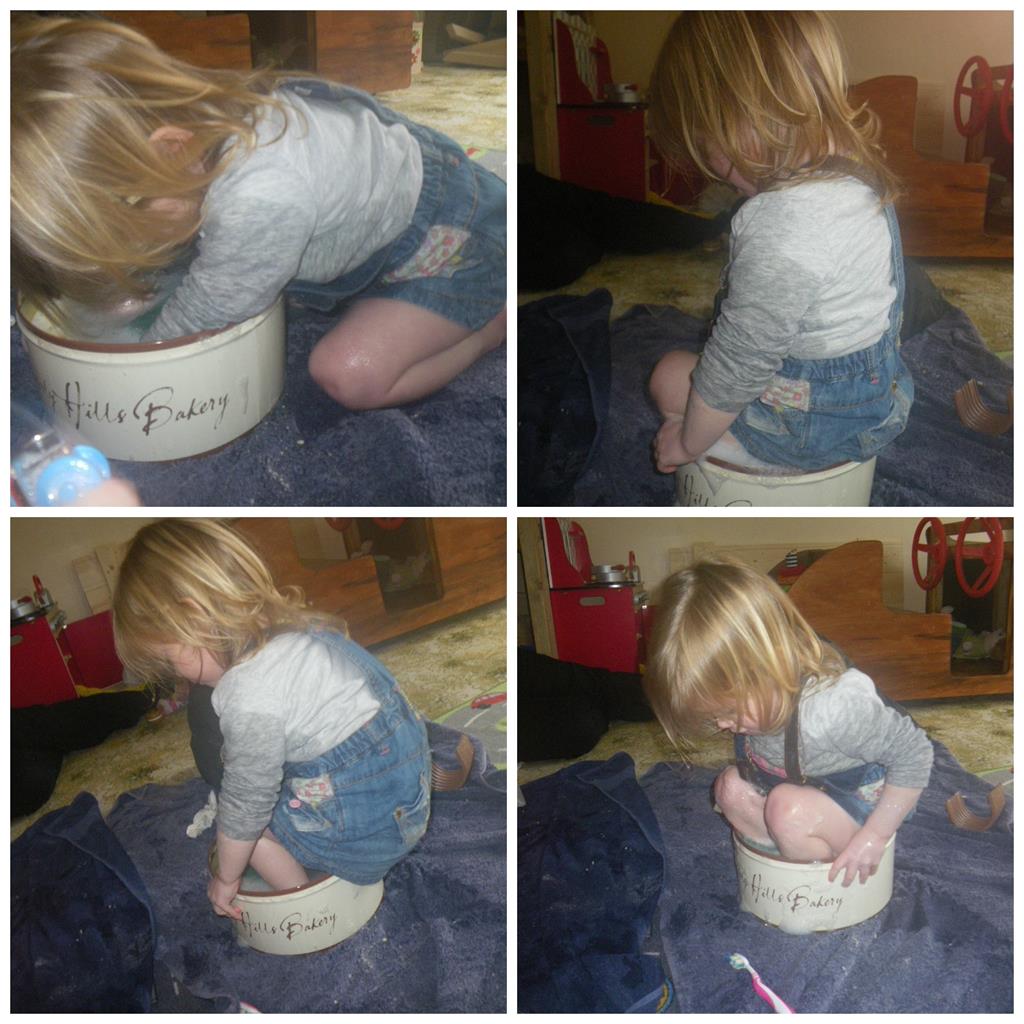 Dipping their toes in the soapy water
And getting as much of themselves in the swim as they could!
Cloud dough, moon sand, a soft feathery scented essential for toddler sensory play.
Water, the best play material there is.
Especially in the eyes of my double trouble.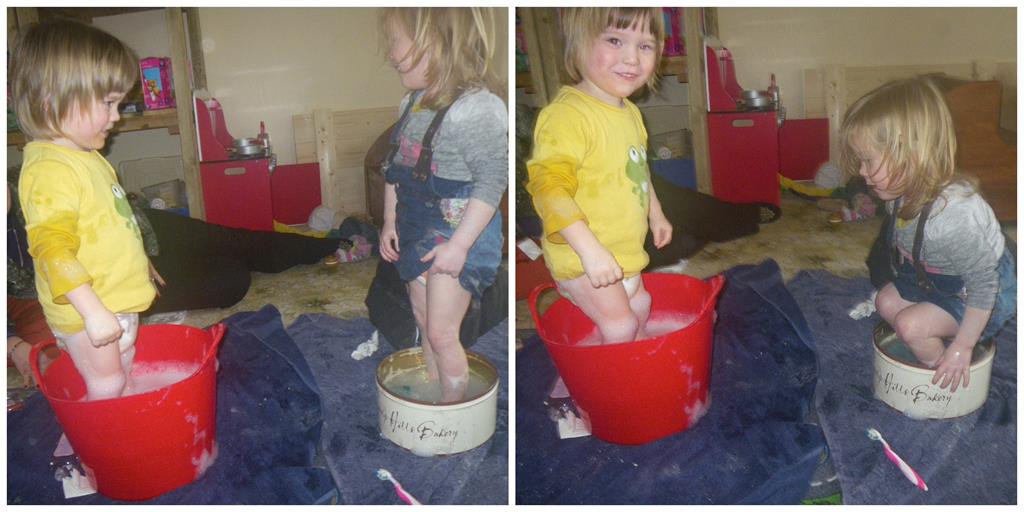 What a lovely afternoon.
Thank you Susanne.
Thank you Aunty Carolyn.
Hope you saw your stars Matilda Mae x
Was funny without you there x