Today, taking inspiration from the lovely Susanne at Ghostwriter Mummy we did some painting with our trains.
We have painted with cars before but never with trains.
We covered the train table with different coloured sheets of sugar paper and then I put blobs of paint all around the edges of the paper.
Each engine started on a blob of colour and then chuffed around the table.
Esther and William absolutely loved this new way of playing with their beloved trains.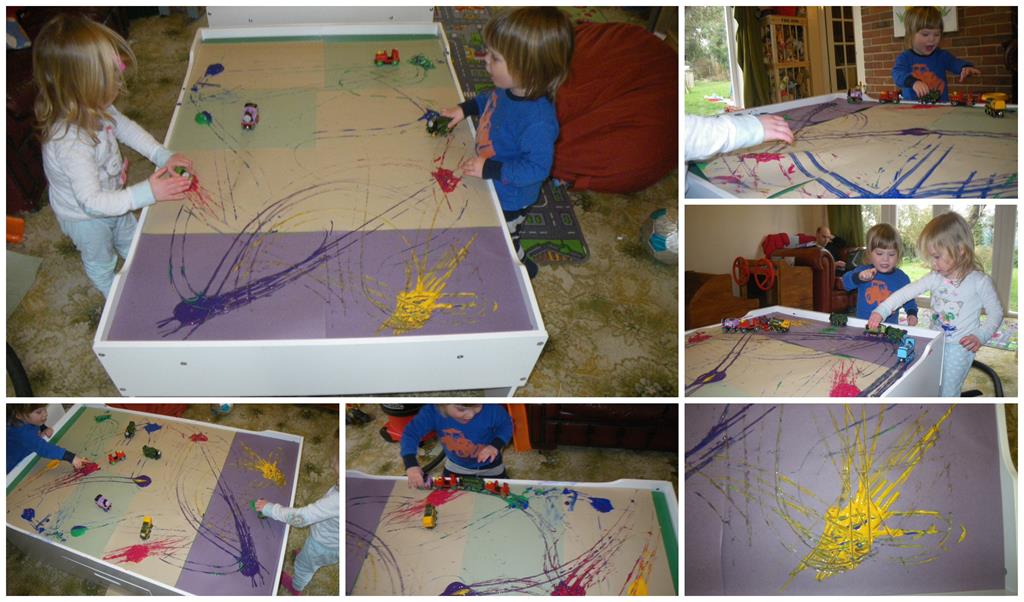 They enjoyed chuffing quickly and slowly.
They chugged in straight lines and curves.
They raced their trains.
They made zig zags and criss crosses with their engines.
They moved all around the table using all the colours and covering all the paper.
They really had a fabulous time.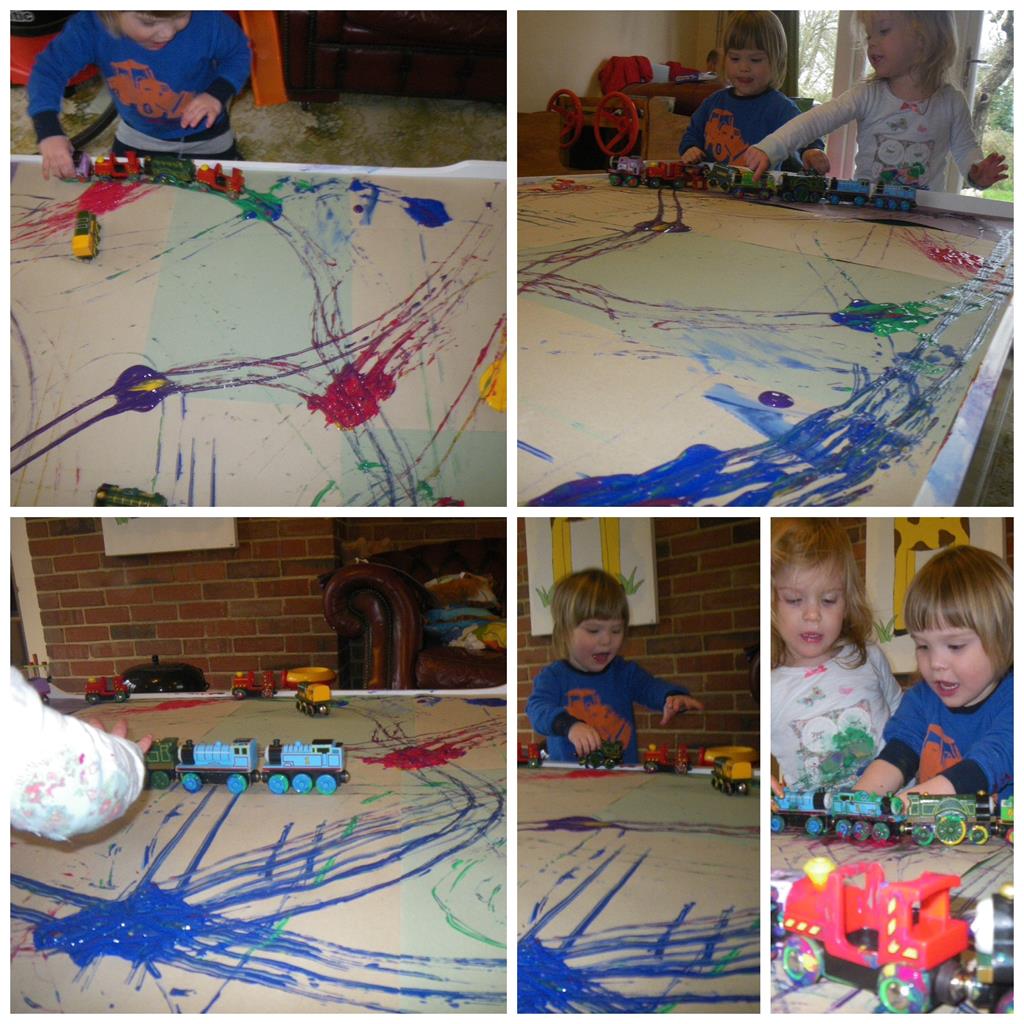 We talked about making different kinds of lines.
Straight, curved, thick, thin, dark ,light.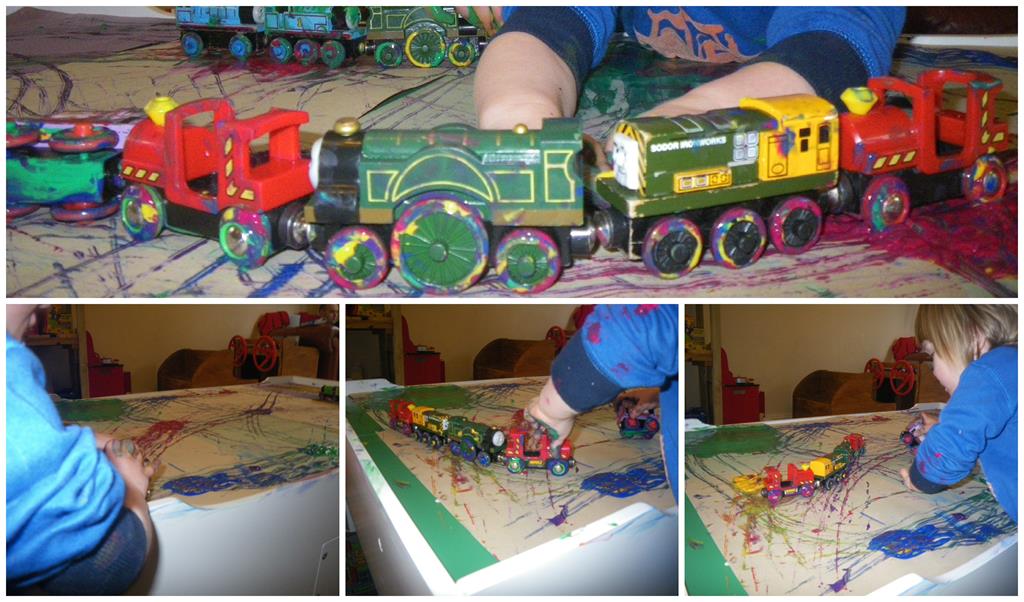 We talked about how we moved the trains.
Fast, slow, forwards, backwards, soft, hard, push, pull.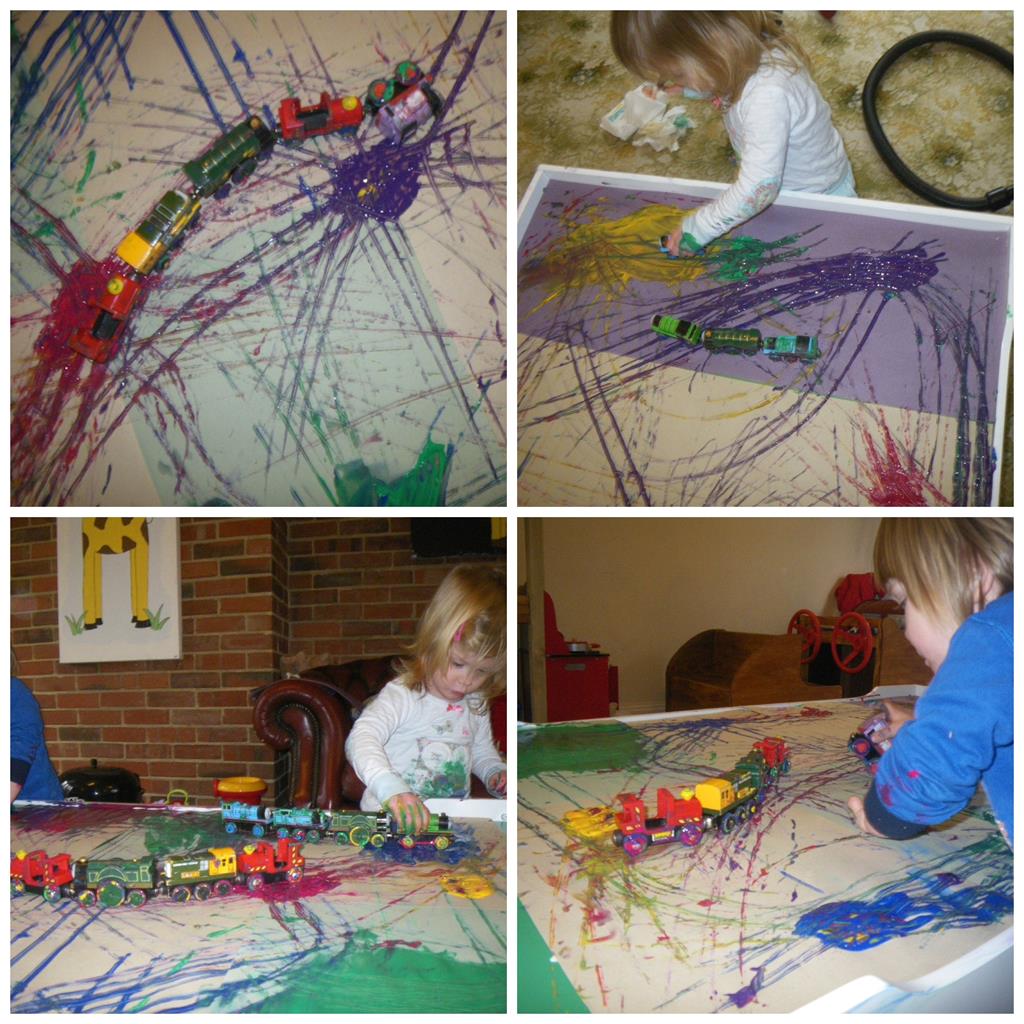 We talked about colours too.
Dark red, light blue, Baby Tilda's pink and purple.
We talked about mixing colours to make new colours.
There was so much to talk about, so much to learn, as we painted with our trains.
This was a wonderful messy art activity and unlike our painting with balls.
I actually adore the end products of our painting with trains.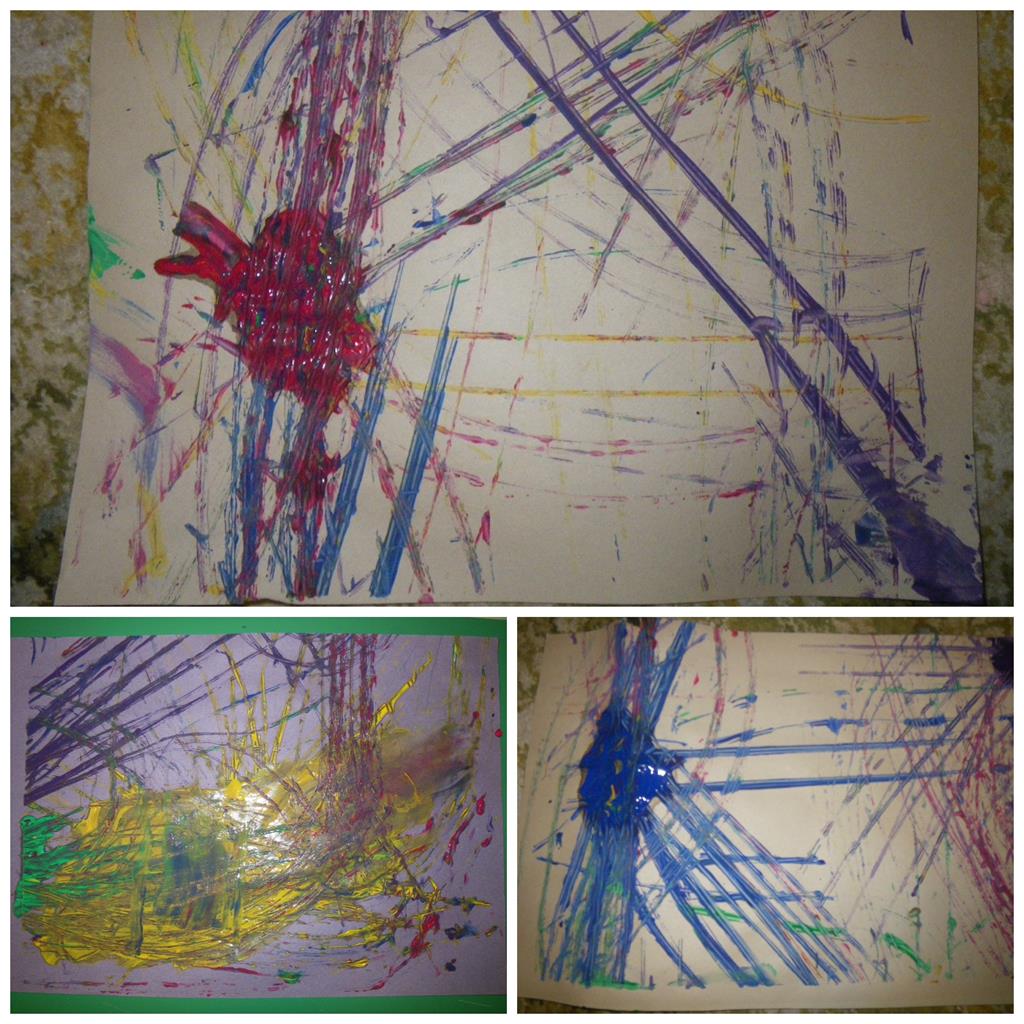 So much so that next week we are going to do this to make some artwork for the walls.
What do you think?