We still have all the water beads from our Easter sensory play and we have decided to have a Water Bead Week.
Today we tried painting with water beads in our big bowls, tomorrow we are going to use some water beads to be the sea in a Tuff Spot seaside scene and on Friday we are going to use them as a pond on a farm. On Saturday I am going to cover them all in shaving foam and let Esther and William play with them however they see fit. I think that Saturday might be their favourite day and I am sure that it will involve trains.
Just as our painting did today!
We started out by spreading an old sheet out on the floor to sit on. I then taped some A3 sugar paper into the bottom of their big bowls. I gave each of them four bowls of water beads in different coloured paints. We had pink, purple, blue and silver. We were thinking of Matilda Mae.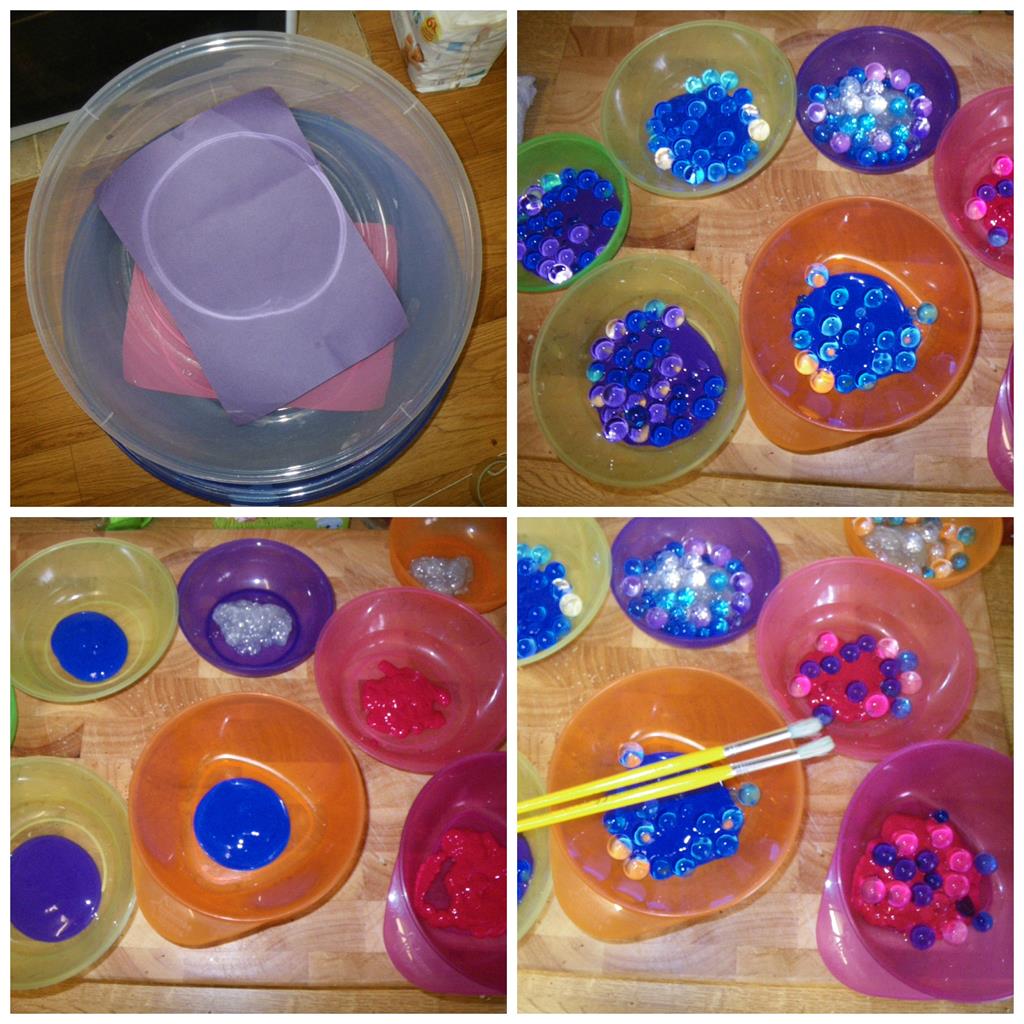 I did not give any direction to begin with. I only asked if they would like to do messy painting with the water beads. They both said yes. To begin with William carefully picked up one bead at a time and dropped it into the bowl where it bounced and splatted paint delicately across the page. Esther was not so careful or patient, she picked up a whole bowl of painty beads and dumped them on her paper.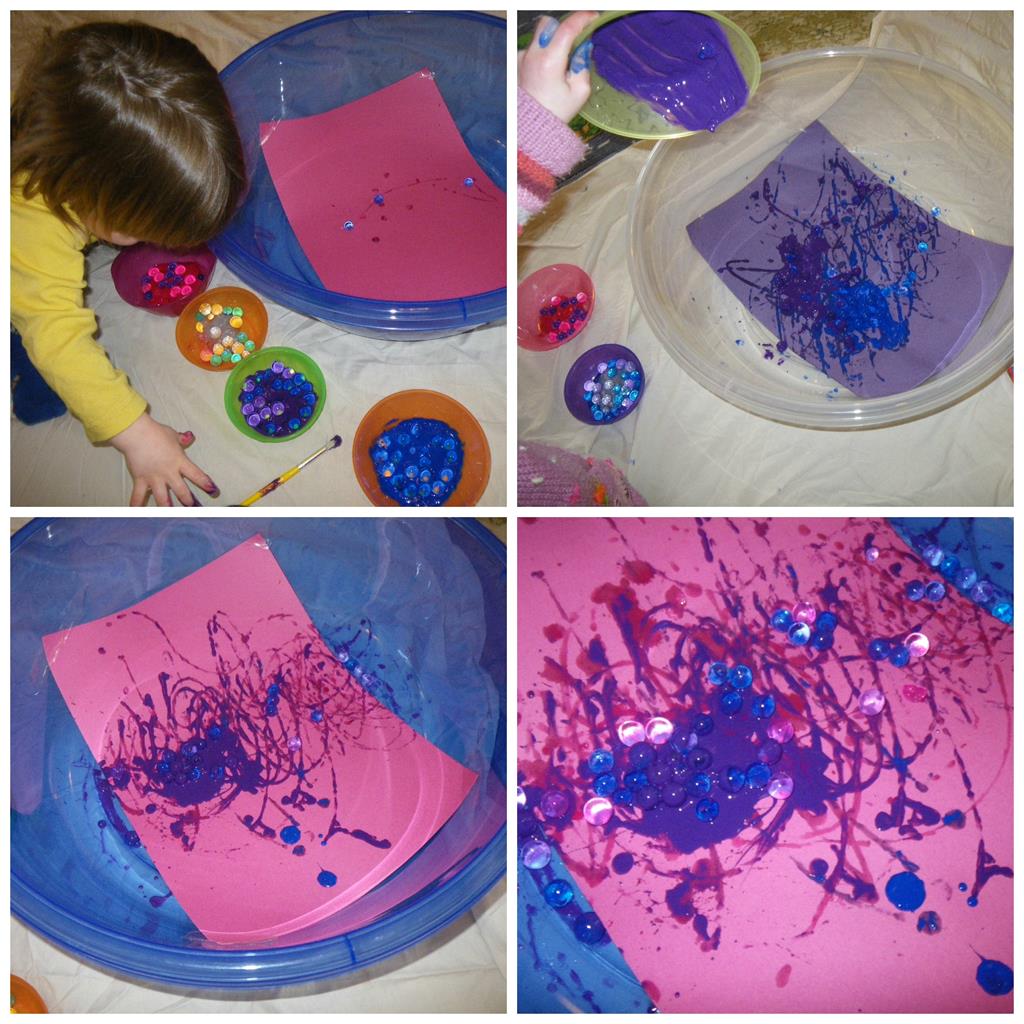 I showed them how to move the bowl so that the beads would roll around the bowl and the paper. I showed them that they could gently push the beads around with a small paint brush. Esther and William both liked moving the beads around with their hands!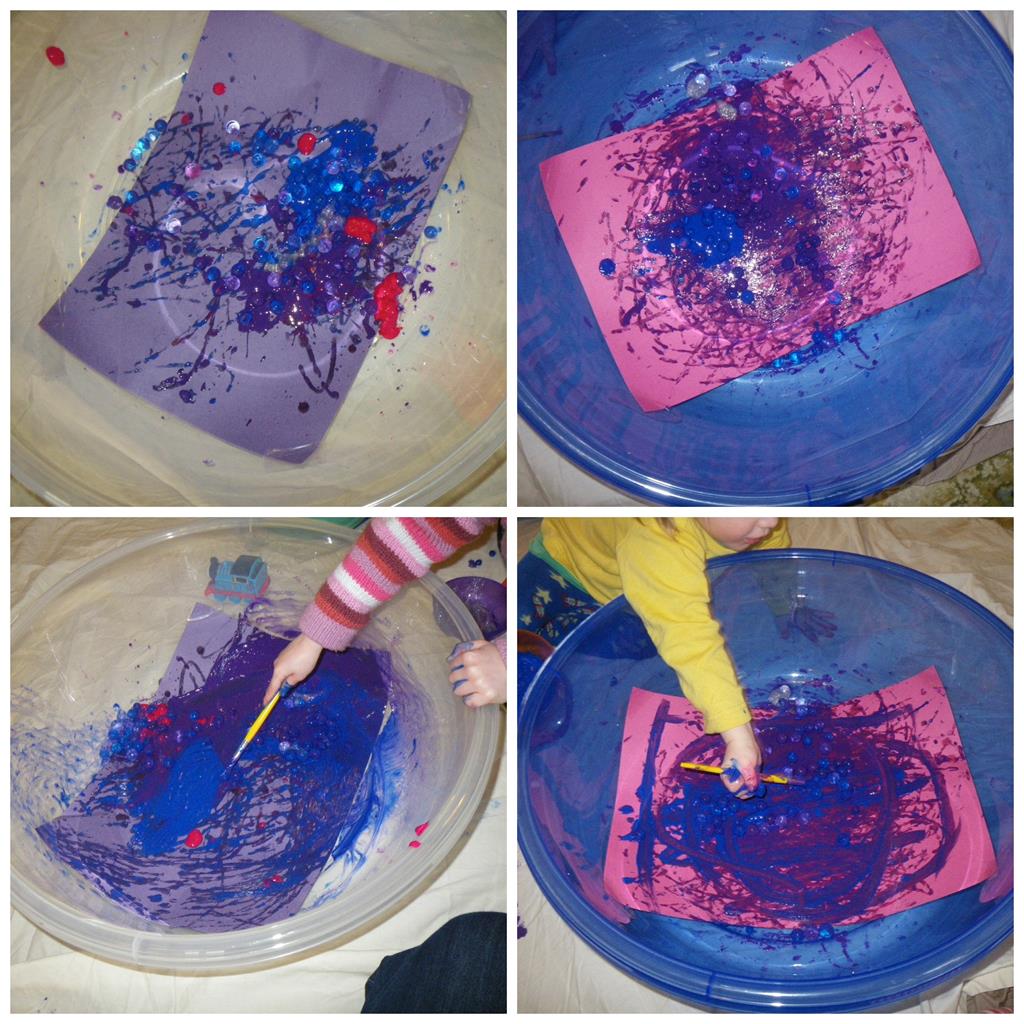 Both Esther and William created some lovely swirly patterns with trails of colour left dripping down the page. Esther made one picture by tipping the bowl up that looked like a tree. It is a great picture that made a lovely photograph. Looking at it now it also looks like a cloud with rain falling down beneath it. I really do like the picture.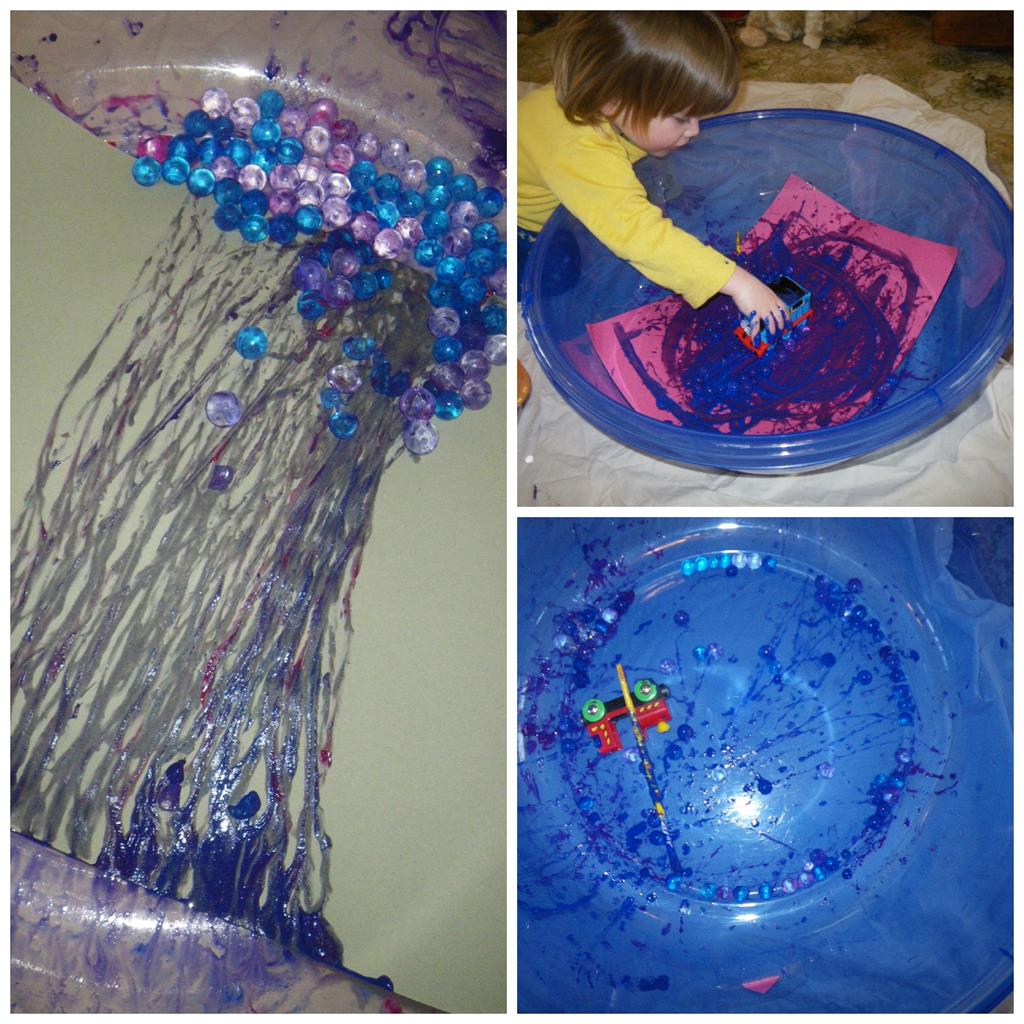 As Esther started to experiment more with using her fingers and her hands to print. William went off to get his engines (of course) and I started painting Baby Tilda's name.
Esther then started rolling her trains across the letters which gave me the idea of creating a train stained picture of Matilda Mae's name. All in purple and pink. I think it came out rather well.
William tried too to make his mark on Baby Tilda, using his engines and some water beads.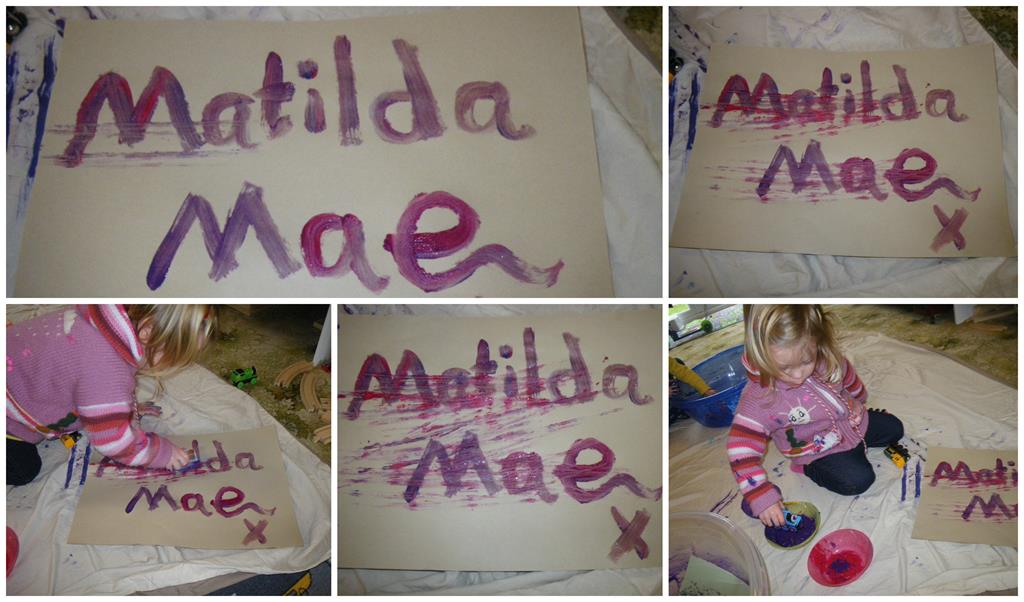 Water beads are such a lovely way to paint as they can be moved around especially in a bowl like this. The paint sticks to them and so you can move the paint around and they leave lovely trails of colour. I am looking forward to messy painting with marbles next as I think they must give a similar effect but may be easier to control as they will be heavier. I would like to try messy painting with marbles on a ramp!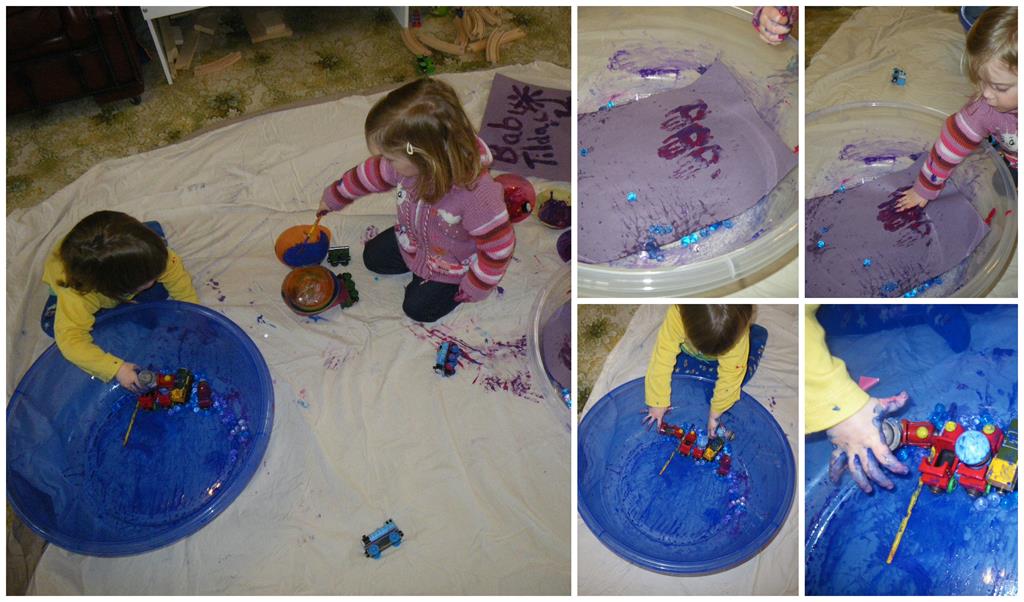 We had a lovely time together today doing our messy painting in memory of Matilda Mae.
What did you do to get messy today?