Tonight will be exactly 10 weeks since we found Baby Tilda sleeping.
I cannot believe she has been gone so long yet it feels like such a long time ago that I held my baby in my arms.
The countdown to her first birthday, on the 2nd of May, is crippling me.
I feel physically sick as I write this.
I cannot stop crying.
It is getting harder each day not to just curl up on the sofa and cry.
But I cannot do that.
I have Esther and William who need me.
Who need their world to go on.
To have any hope of making it to and through Matilda's birthday.
I have to try and turn it into something positive.
And so here I am.
Planning.
A party for an angel.
A party where the guest of honour cannot be there.
Where I will try my hardest to celebrate my daughter though inside I will be breaking.
As I know that Matilda is not nor never will be here.
So, how do you start planning a party for an angel?
What would we have done if Matilda were alive?
We bought her main first birthday present on Christmas Day.
We booked her first holiday to the farm at Coombe Mill.
I had hoped she would be walking by now and would love toddling around the farm getting to know the animals.
Those eyes and that smile charming every stranger we met.
It was, and still will be, her holiday.
We are still going in memory of her.
Our Baby Tiger, Matilda Mae.
For Christmas Matilda got this beautiful pink floral horse. It was the first thing I bought that was going to be in her nursery. She would have moved into a room on her own on her birthday. She was still sleeping with us the night she died.
To go with the horse I had planned to buy this pink floral wigwam and I was going to hide all her presents inside.
She would have loved sitting in the tent, protected from Esther and William, ripping all the paper from her presents.
It would have been magical and I know she would have been beaming with happiness and pride.
She would have loved all the attention that a first birthday brings.
That is what makes this so hard.
Knowing how much she would have adored every pink and purple detail, I cannot bear to leave the day unmarked.
I also do not want to use the ideas that I had when she was alive.
Her party was going to be a barn dance with hay bales and bunting.
Just like our wedding.
A real family affair.
But she is not here.
My beautiful starry daughter is not here.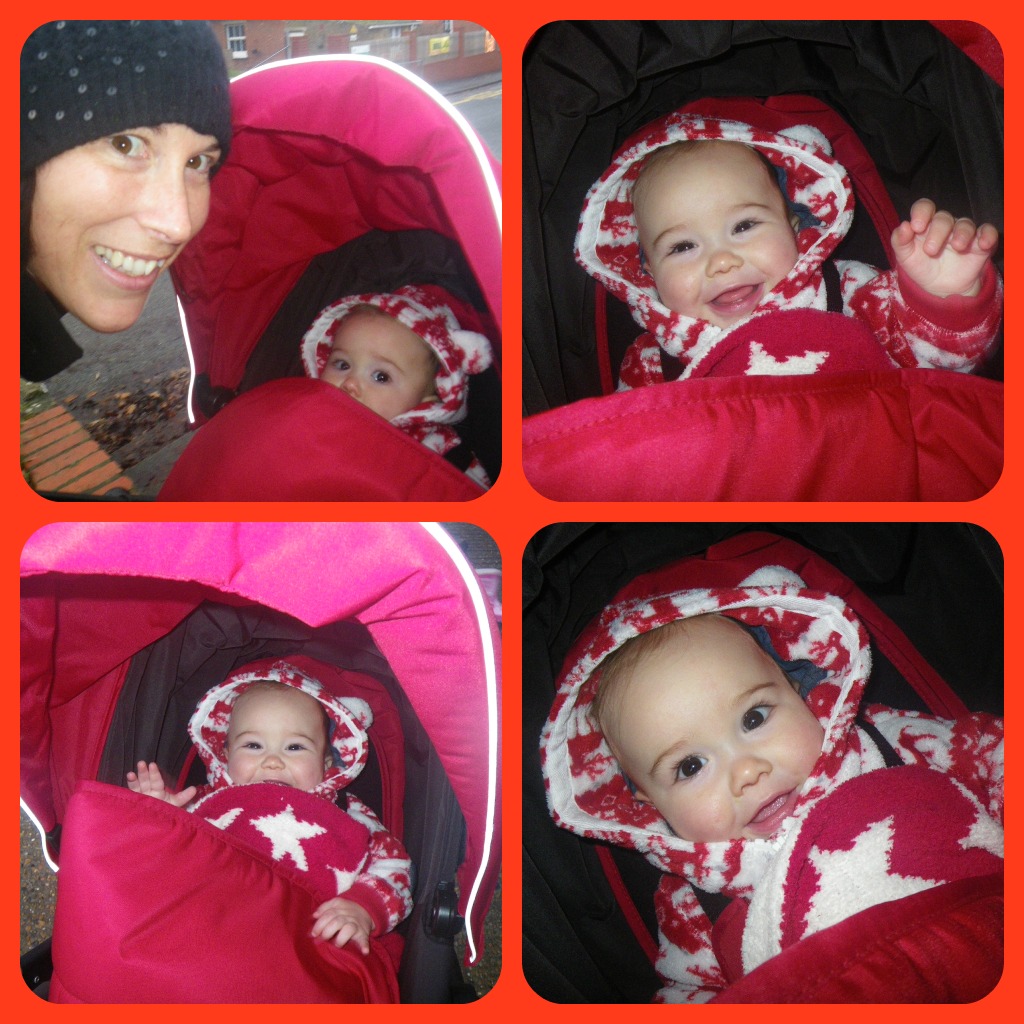 It will be a very different party.
Just the four of us and our angel in the sky.
I have the day pictured in my head.
We will all have special birthday outfits. Pink and purple. Glittering stars.
I want us to all wake up and have breakfast then go on the feed run at Coombe Mill in the tractor.
When Esther and William wake up they will know it is a special day as the cottage will be decorated.
Pink and purple balloons, pink and purple stars, pink and purple flowers.
After the tractor ride we will come back to the house and Esther and William will have some presents to open, all wrapped in pink and purple stars.
I want Esther and William to have presents to keep them busy at times when Mummy and Daddy might be sad on this day.
This very special, but very sad day.
After a little play we are going to go and find the sea.
I picture a sandy beach where we can write Matilda's name in the sand and blow her giant bubble kisses to the sky.
I want us to have lunch out, I am thinking fish and chips.
Baby Tilda had a sneaky chip once and she loved sucking on it. I remember that so well.
Chips should feature in her day.
After lots of playing on the beach we would return to the farm.
Play some more and then have a party tea.
Pink and purple party plates.
Pink and purple party cups.
Pink and purple napkins.
A pink and purple cake.
One candle to take turns blowing out.
Taking turns to wish our angel in the sky a very happy first birthday.
Happy Birthday Baby Tilda in the sky.
And once Esther and William are in bed then I picture David and I just cuddling up together and having a good old cry.
Before having a meal together and remembering all the wonderful things Baby Tilda has brought and is bringing to our life.
I have a very special party to plan.
A very special first birthday.
A party for an angel.
Happy Birthday Baby Tilda in the sky x