In less than two months I will be in London for Brit Mums Live.
Last year I attended the two day conference with my 8 week old daughter Matilda Mae.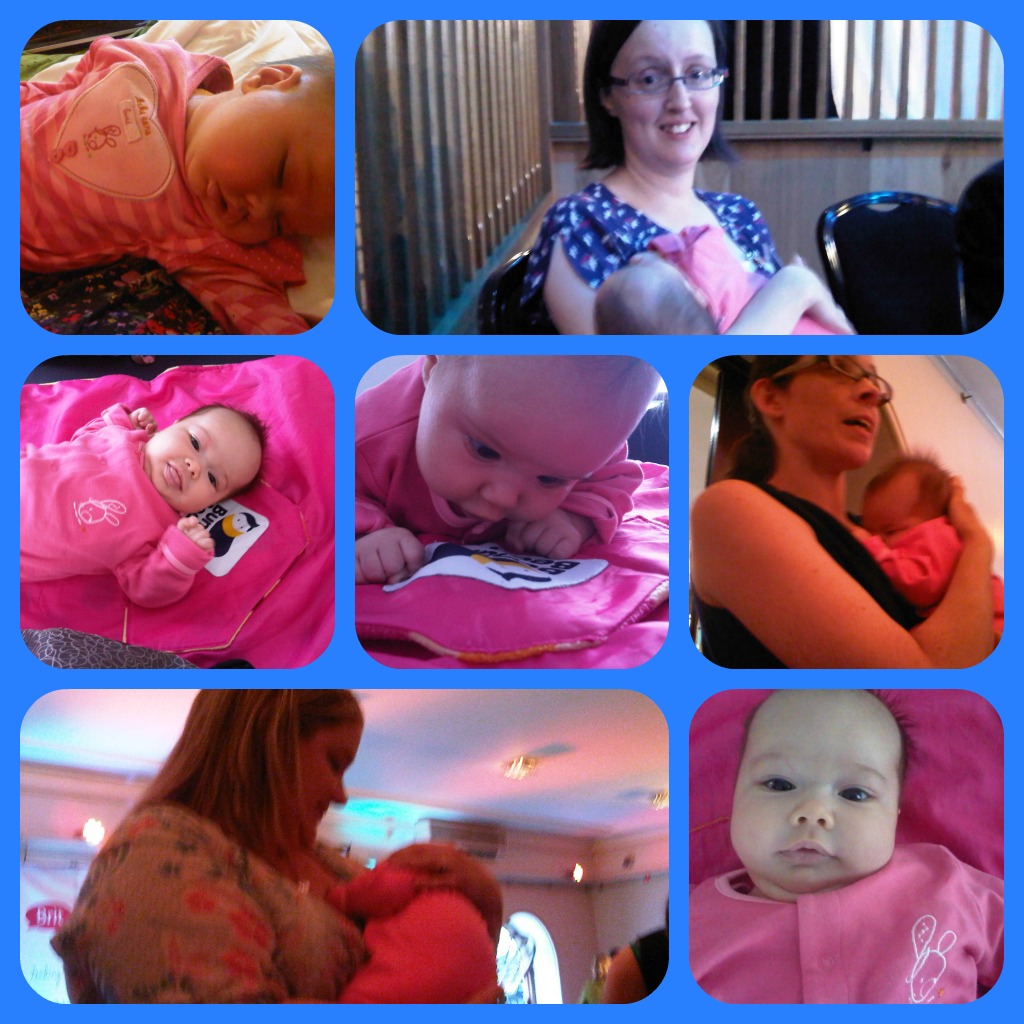 This year I am attending with friends I have made because my baby daughter died.
I am really looking forward to the conference but I am also terrified of going and I am so glad that I will have Susanne (Ghostwriter Mummy) to hold my hand.
I am also glad that I have such a wonderful sponsor (the lovely Keira from Mama Designs) as I will be attending Brit Mums Live for her as well as for me.
This will make sure that I get out of my front door and get on the train.
The honour of being sponsored by Mama Designs will give me the boost I need to make it to London this June.
That and having been shortlisted for a Brilliance in Blogging Award!!
I have chosen my perfect day to night outfit today too.
I am also very excited to know that The Lullaby Trust will be at Brit Mums Live and am planning some time in my weekend to spend with them. Assuming of course they don't mind!!
I have been looking at the agenda for Brit Mums tonight and I think that this is going to be my plan.
After the welcome and key note from Kirstie Allsopp I would like to learn how to put the funny into my writing. Esther and William are quite the comedy duo and I would like to tell their story more on the blog. I think it will add a little light to the shade of Matilda's story.
After a nice cup of tea I would like to attend the storytelling session as I am keen to improve my storytelling skills on the blog.
I don't think it is any secret that I would like to write a book and so I am going to attend the session on meeting an agent, finding out what they do and what they look for.
After that it will be a time for a quick freshen up before the BIB Awards party and ceremony. I will be able to go this year as I will not have a baby or be fighting Mastitis!!!
On Saturday I am looking forward to the session on finding your voice and learning what makes good writing.
I am also planning on spending some time talking to brands and charities in The Hub.
Because I am always asking David for help I am going to go to the advanced WordPress session to try and learn some technical stuff!
I am also hoping to learn how to blog better for charities including Bliss and The Lullaby Trust.
Last year I was not able to stay for the Bloggers Key Notes because of Matilda Mae.
This year I will be staying to listen to the posts brought to life and to join in the tribute to another MM, Multiple Mummy.
I am sure if I have not already broken down then this session will finish me off.
My eyes will be leaking bubbles.
There are too many MMs in the sky x