Today we woke up bright and early. We were able to breakfast before the Feed Run and just made it to the trailer on time.
Esther and William were very excited and ready for action in their Muddy Puddles winter suits.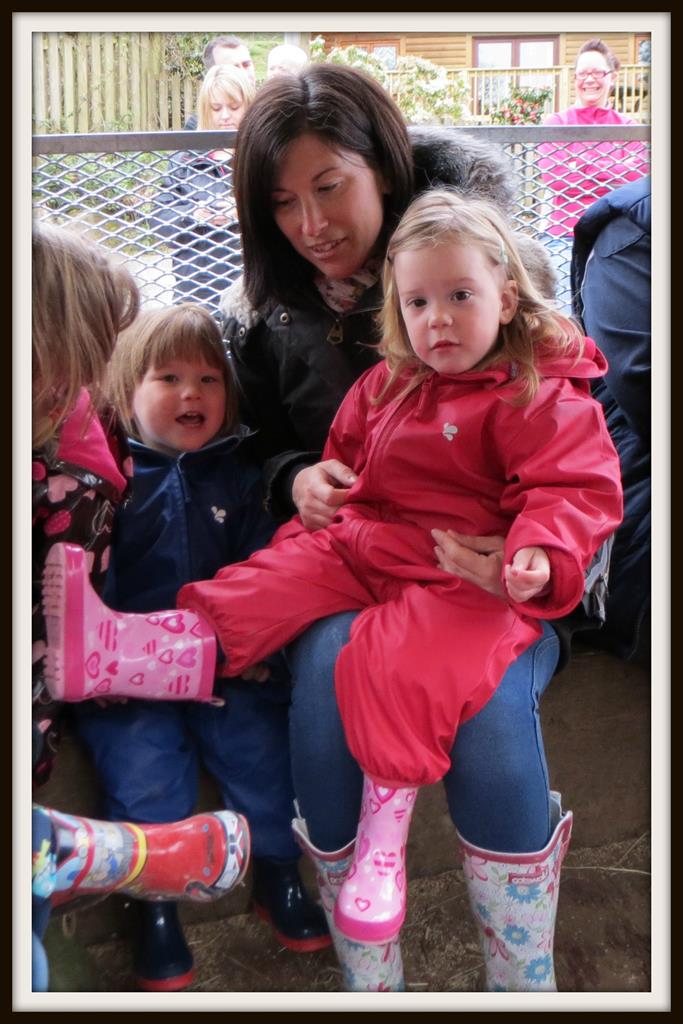 They both loved their special hats from Farmer Nick though seemed to have more trouble than everyone else keeping them on.
The Feed Run was a wonderful way to start the day.
Parent and children piled onto the trailer or followed behind as we journeyed through the farm to find the animals and deliver their feed.
As we pulled up alongside some black and white lambs, William asked if one of them might be Matilda Mae but Fiona, the green farmer lady with purple boots, was quick to let us know that she was not there but in another field. We will try and find her another day.
Esther and William loved stroking the lambs and were keen to feed them with a bottle.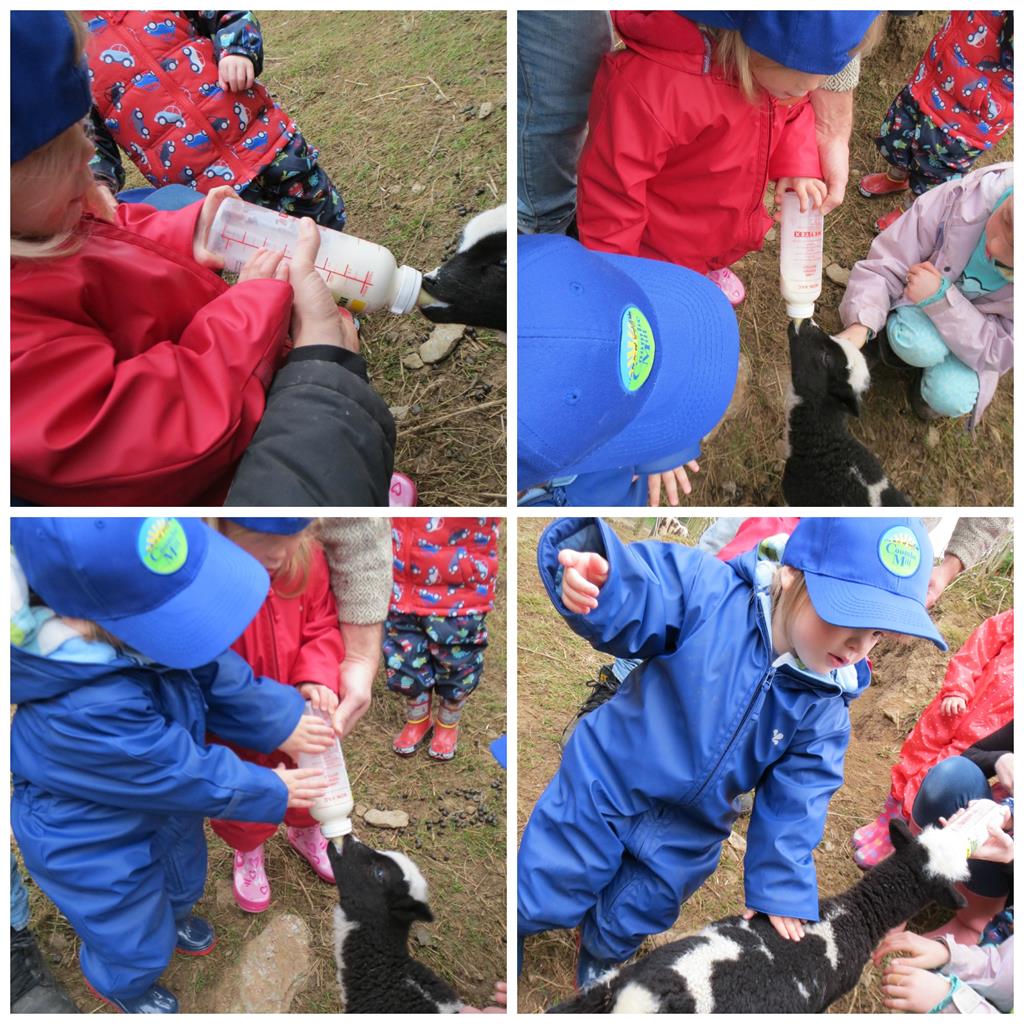 Guy and Clio were very kind to Esther and William, helping them along their way and encouraging them to feed and stroke the lambs. They also held ducks and chickens for the children to stroke. Esther and William thought this was wonderful. Guy soon became their hero when he climbed a tree.
I think Esther would have followed Clio anywhere today.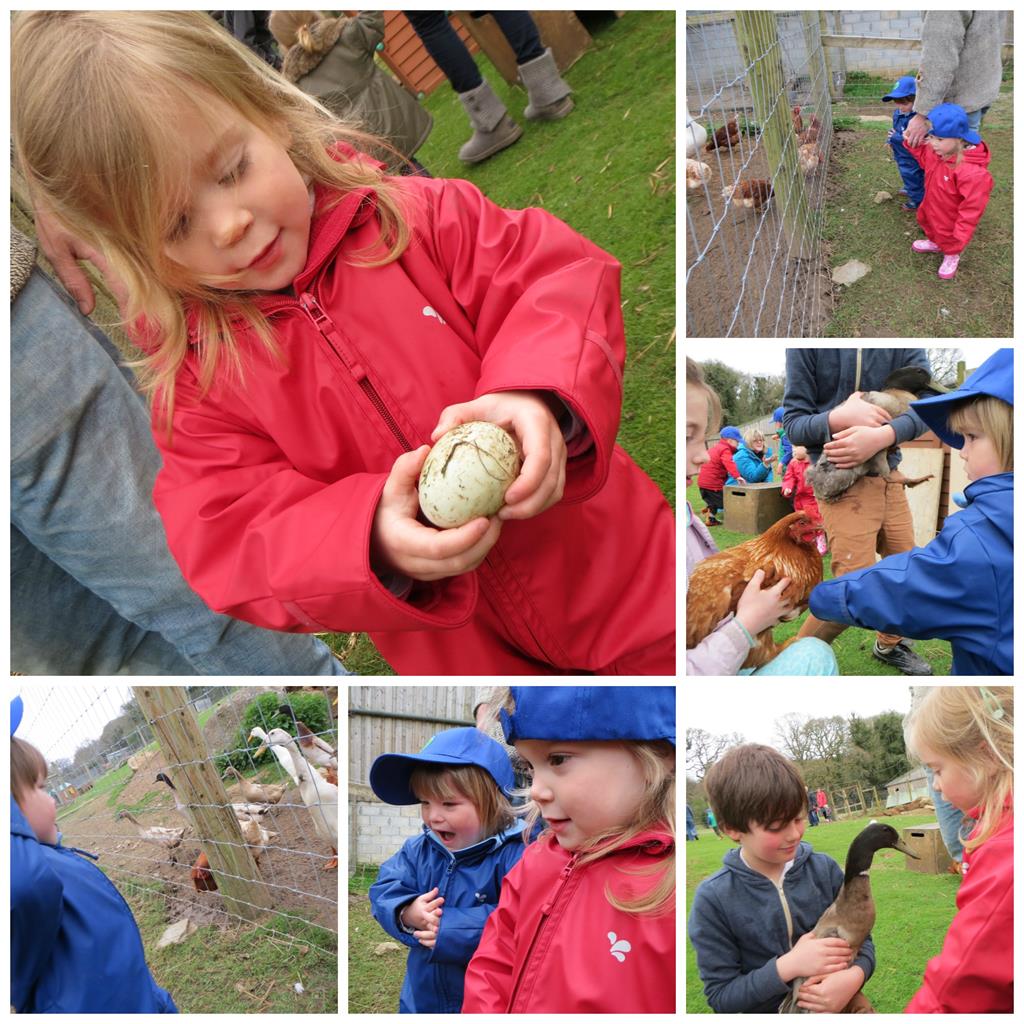 Esther loved searching for eggs and was so pleased when she found one in the hen house. She carried it so carefully from the tractor to the holiday cottage where it waits til morning for breakfast.
The highlight of the feed run for us today though was when my beautiful son was brave enough to drive the tractor.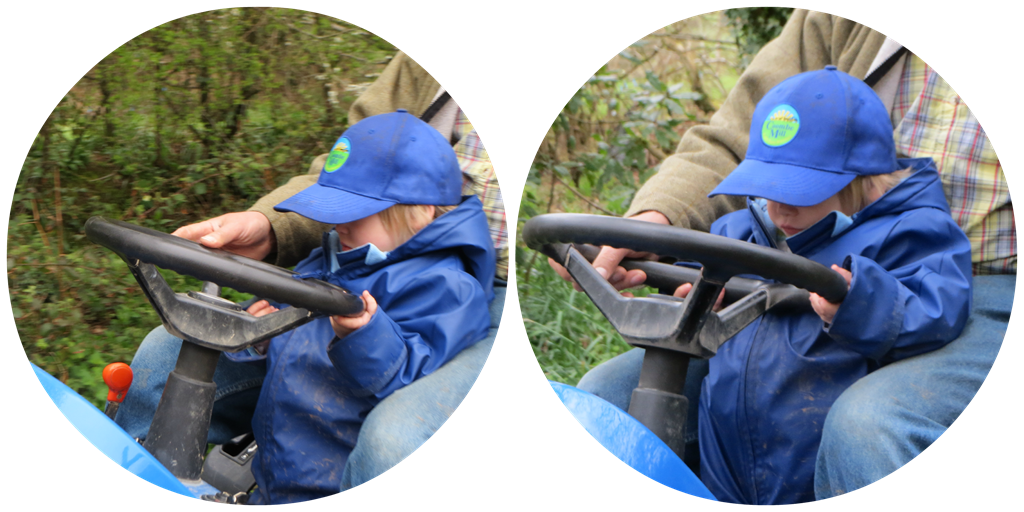 It was the last leg of the journey from the deer back to the rabbits by the car park. The longest part and William got to drive with Farmer Nick. He looked rather unsure for much of the journey. Uncertain or concentration? I think he fully believed that he was in charge of the tractor, fully in control of it's direction and speed and responsible for all the passengers behind him.
He is really very sweet sometimes.
He was quietly proud of himself for being the driver and is now keen for Esther to have her turn. All day he has been saying that tomorrow Esther will drive the tractor and mummy will sit in the trailer with him.
Farmer Nick and the 'Farmer Lady' have been hot topics of conversation all day.
After the Feed Run we had some quiet time in the cottage before heading out to Mevagissey.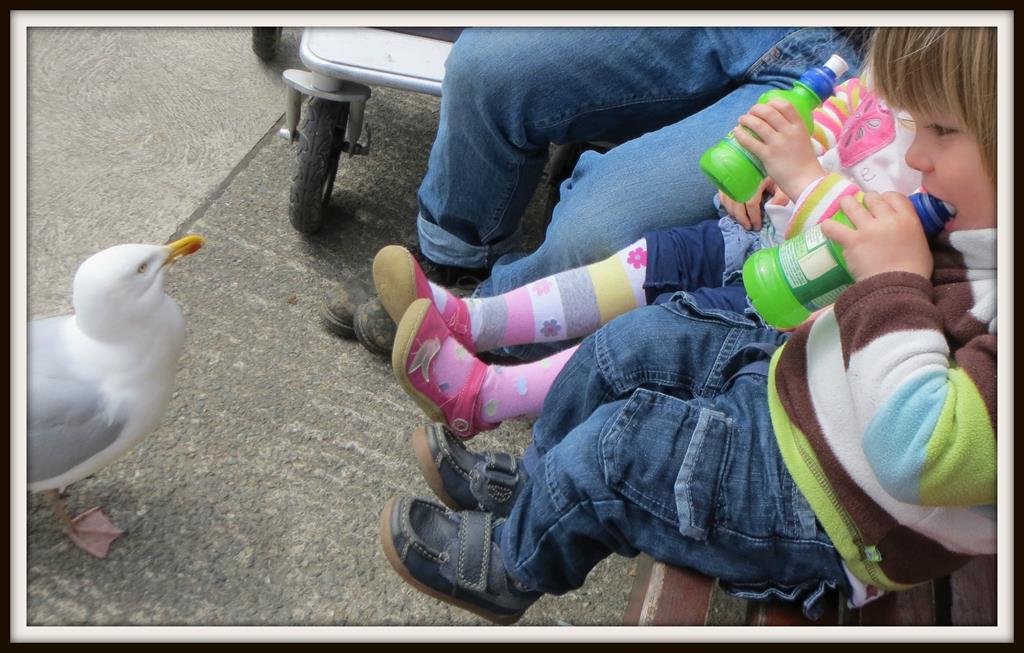 Here we had a picnic at the harbour before heading to the World of Model Railways.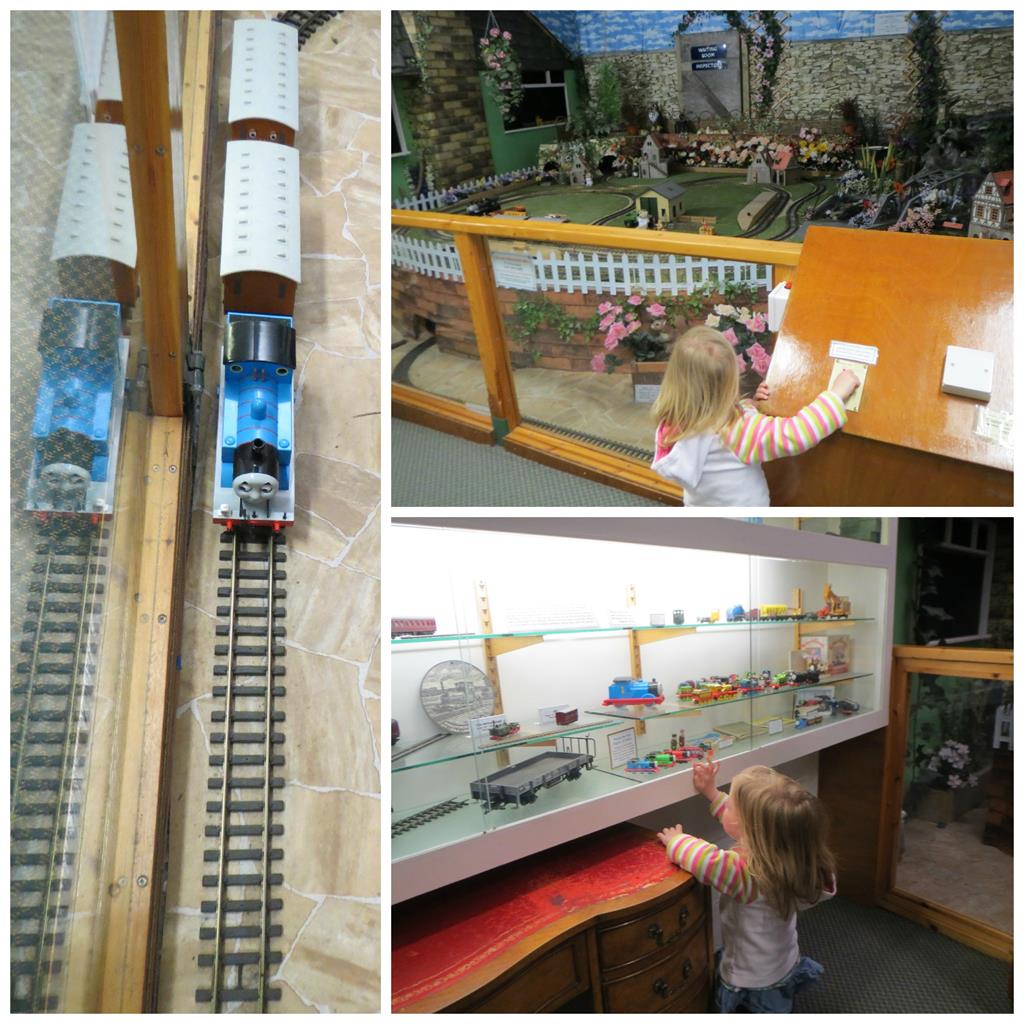 Here Esther and William were able to explore miniature worlds full of engines, many of them familiar friends from Thomas! They had a lovely time following tracks, pushing buttons, watching tunnels, chasing engines and searching for The Fat Controller.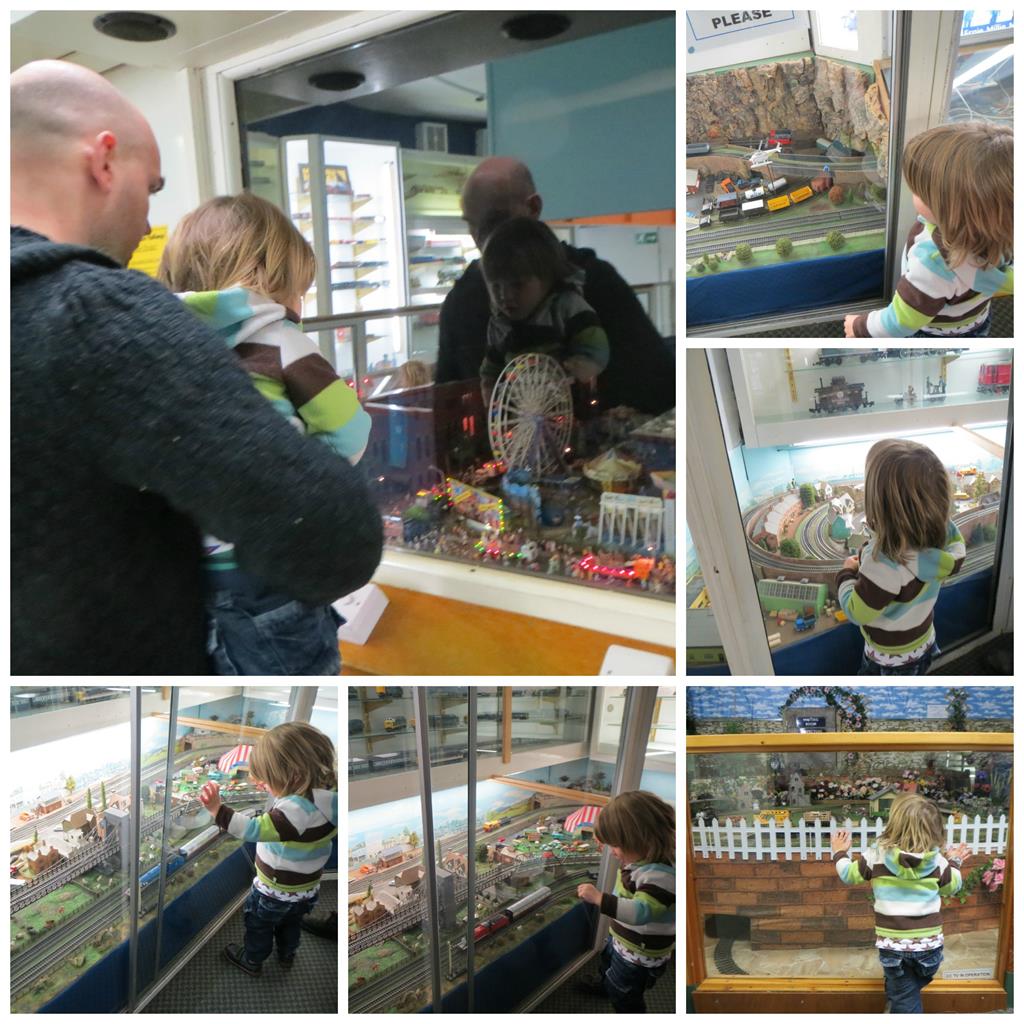 Once they had exhausted the World of Model Railways we took them with their buckets and spades to a nearby beach. We just happened upon a beach on our journey back to the farm with some lovely sand for castles and a sail boat race on the sea.
We spent an hour or so there.
Building castles.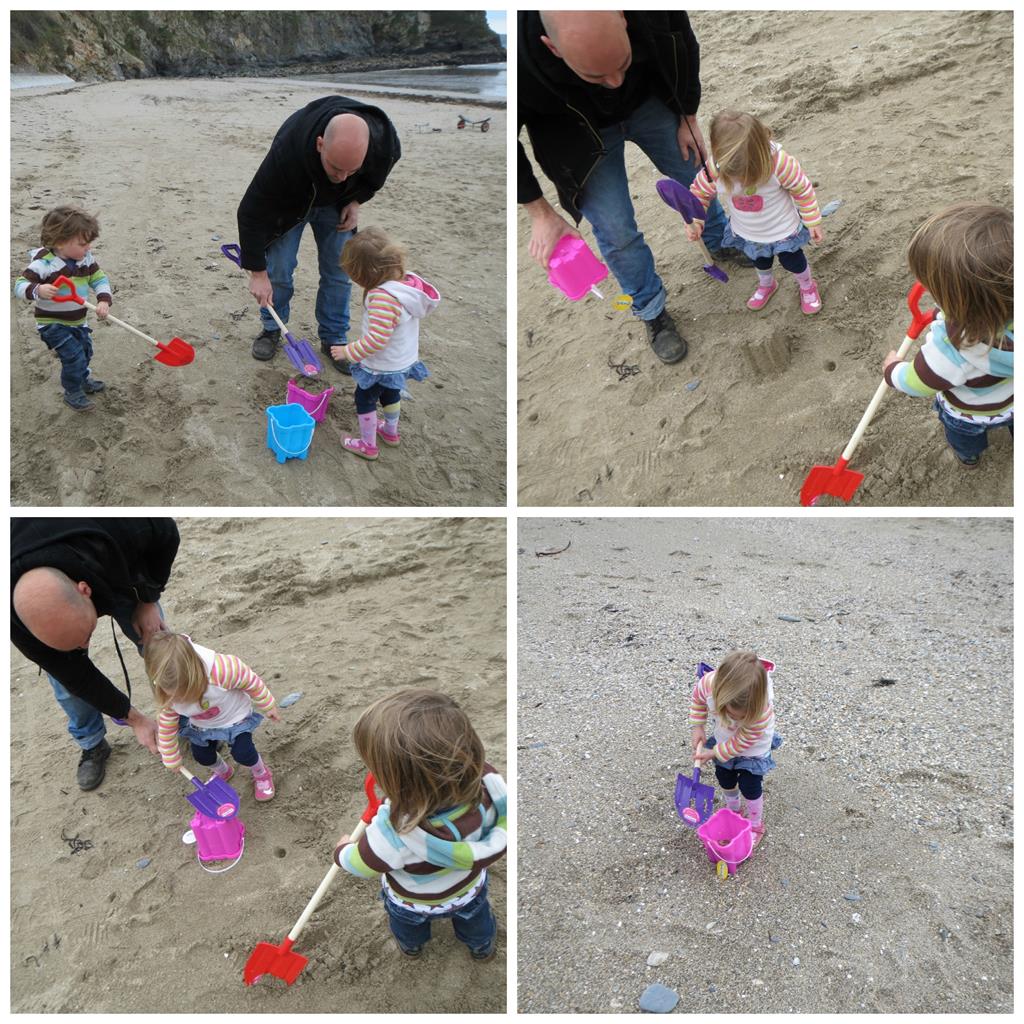 Watching the sea.
Watching the sail boats.
Talking to Emily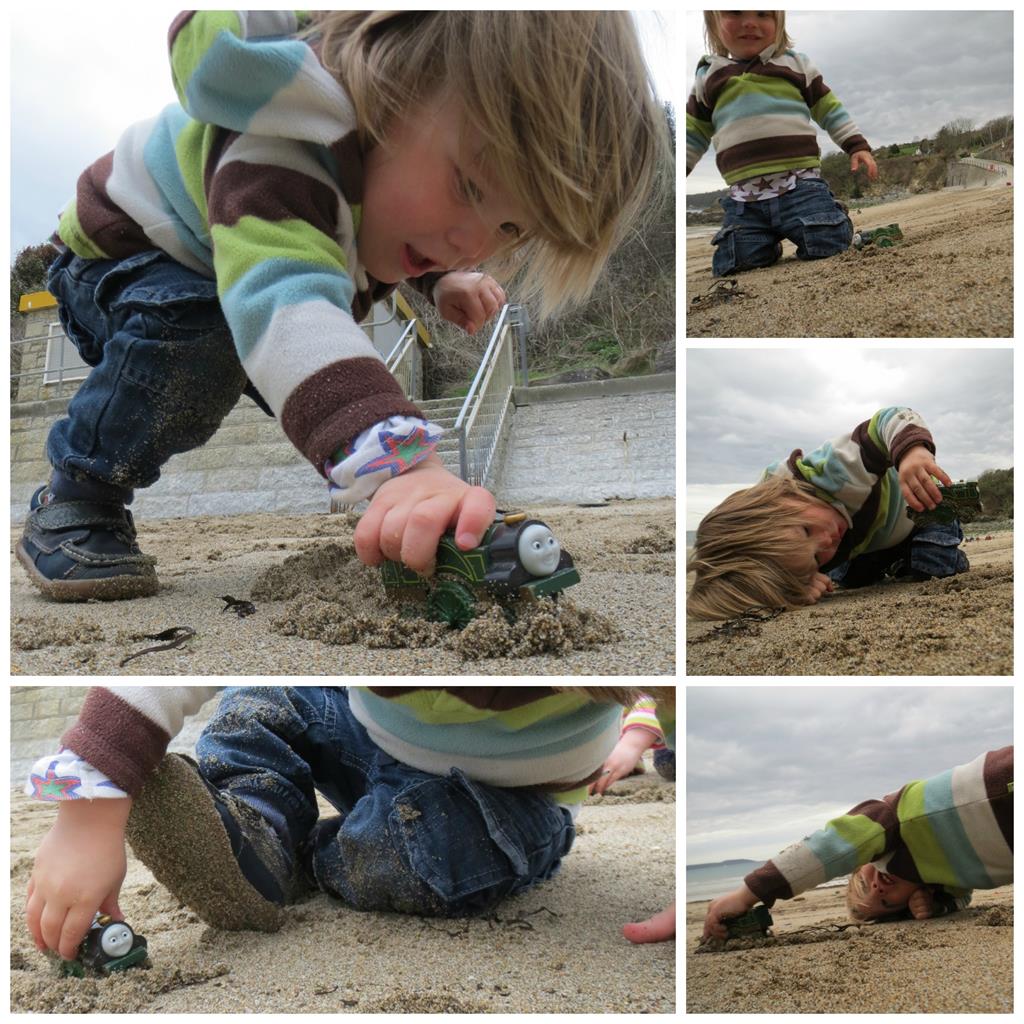 and
Talking to Tilda.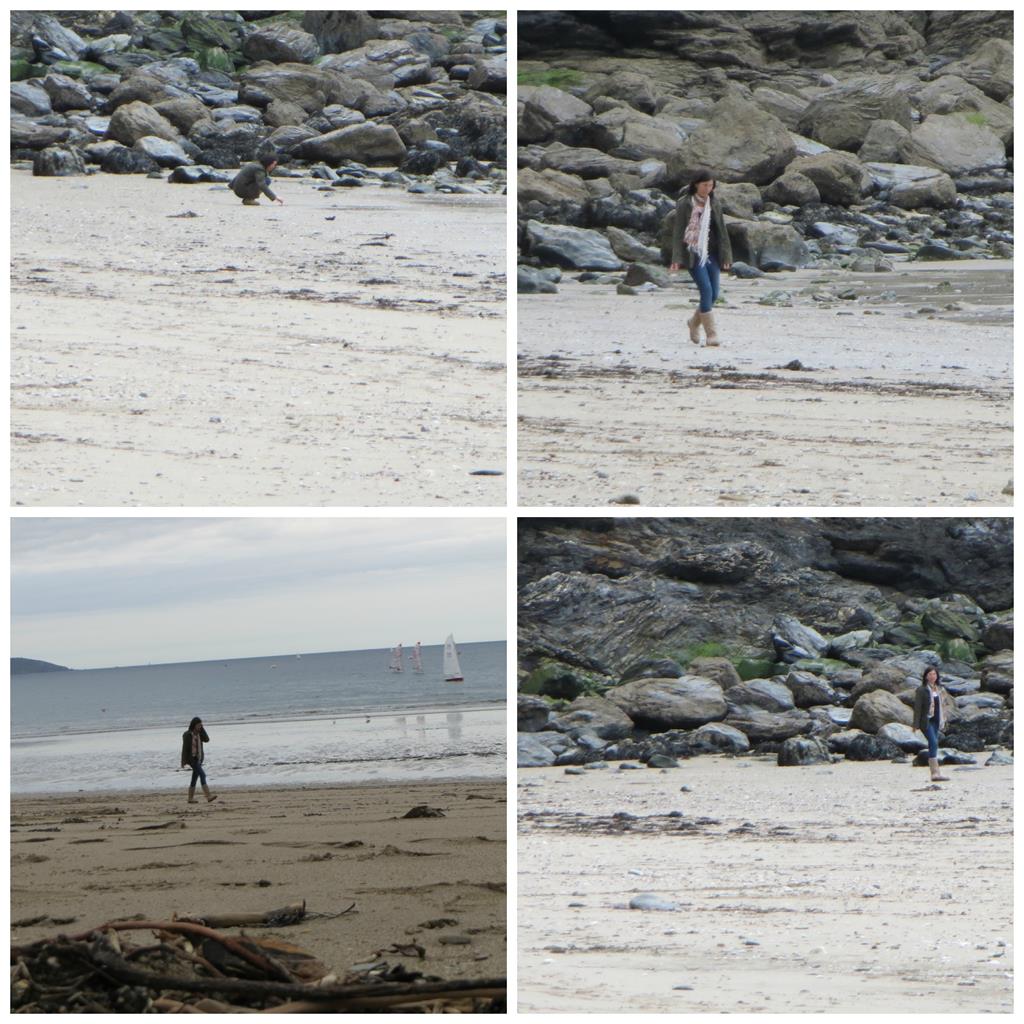 It was a lovely, cloudy, peaceful afternoon.
We spent some fabulous family time, together.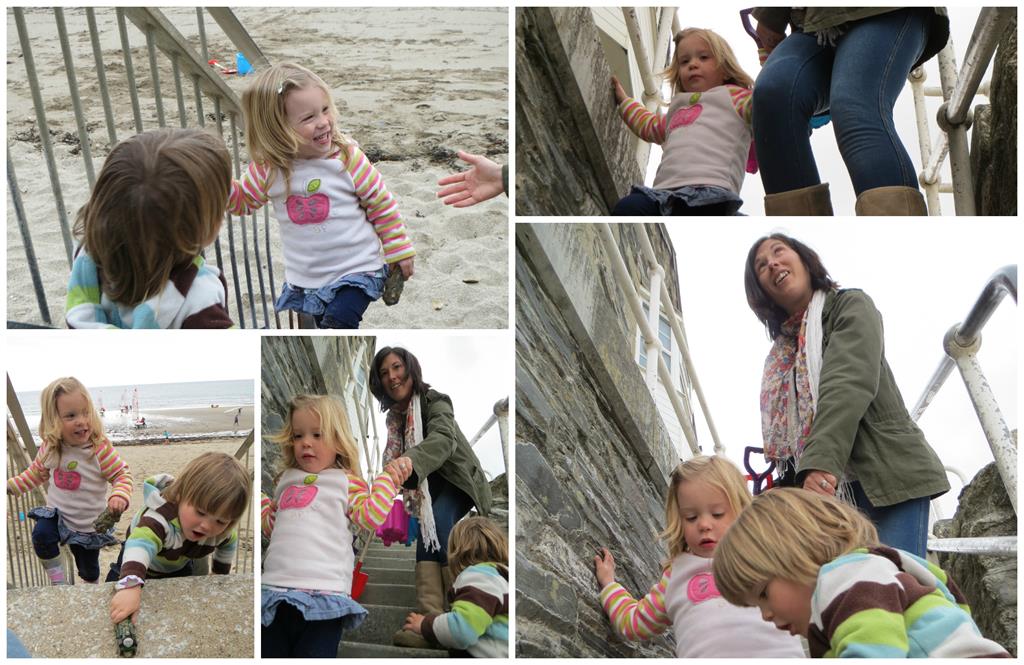 But still there is a Tilda shaped hole in all that we do.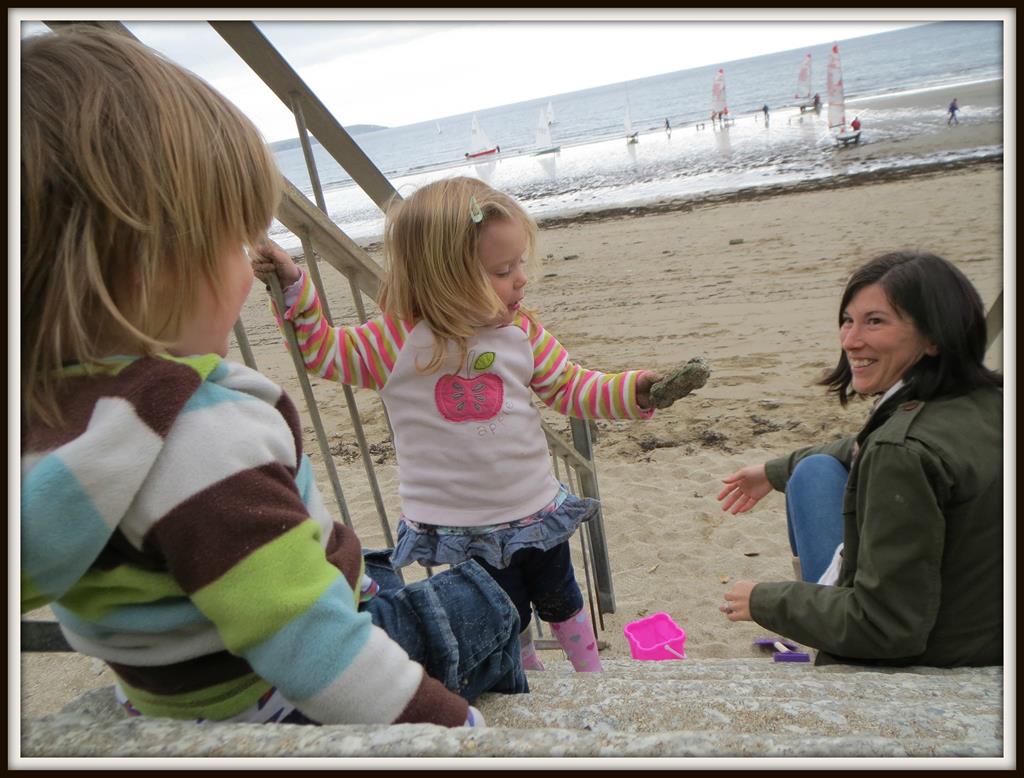 We miss you Tilda Mae x
We all kissed you goodnight tonight and we are thinking of you in everything we do this week.
On your holiday x
What I love about Coombe Mill is the peace.
The house is so spacious and the grounds feel like our own private garden.
As the train is not working Esther and William walked the track this afternoon before going to visit the engine in it's shed and saying goodnight.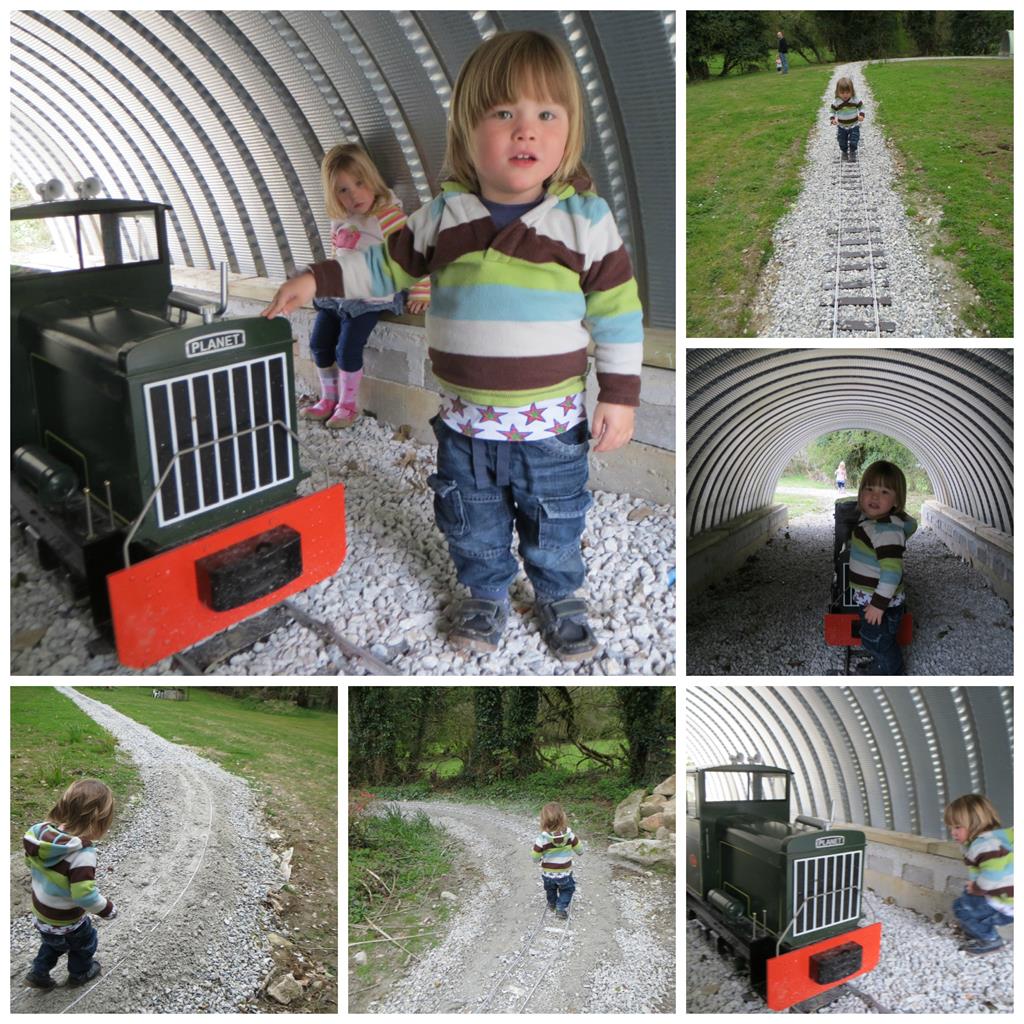 They feel that the railway is just for them and watch it out of the window, checking I think that it is really there.
A train outside your window.
A tractor that you are allowed to drive.
Animals to stroke and cuddle and feed.
Eggs to find and keep and eat for breakfast.
Day trips to the sea.
A stunningly simple way to live for a week.
Making toddler dreams come true
While giving adults the space they need to breathe.
Thank you Coombe Mill.
It has only been one day and already we know we will definitely be back!