Who knew that Haba made Sand Pit Toys?
The Toadstool that is who!
As part of our new Toad Testing mission we have been sent some different and innovative Haba Sand Toys to review.
Today I am going to introduce you to the toys that we have been sent but I am going to review only one of them in full.
The one that has stolen Esther and William's heart and much of their time these past few sunny days.
Readers of Edspire, I give you the Haba Sand Brick Layer Set

This is a fabulous sand toy for making sand bricks and using those bricks, if you are very clever, to create sand walls and other structures.
So far we have only really managed single bricks and most of them have not survived very long.
It is tough being a twin! Fun too.

The brick laying set is easy to use and teaches traditional skills with new toy tools. Esther and William find the process fun and fascinating. They make single sand bricks over and over again. They scoop and fill, flatten and smooth, pull and remove and then more often than not destroy their sand creation.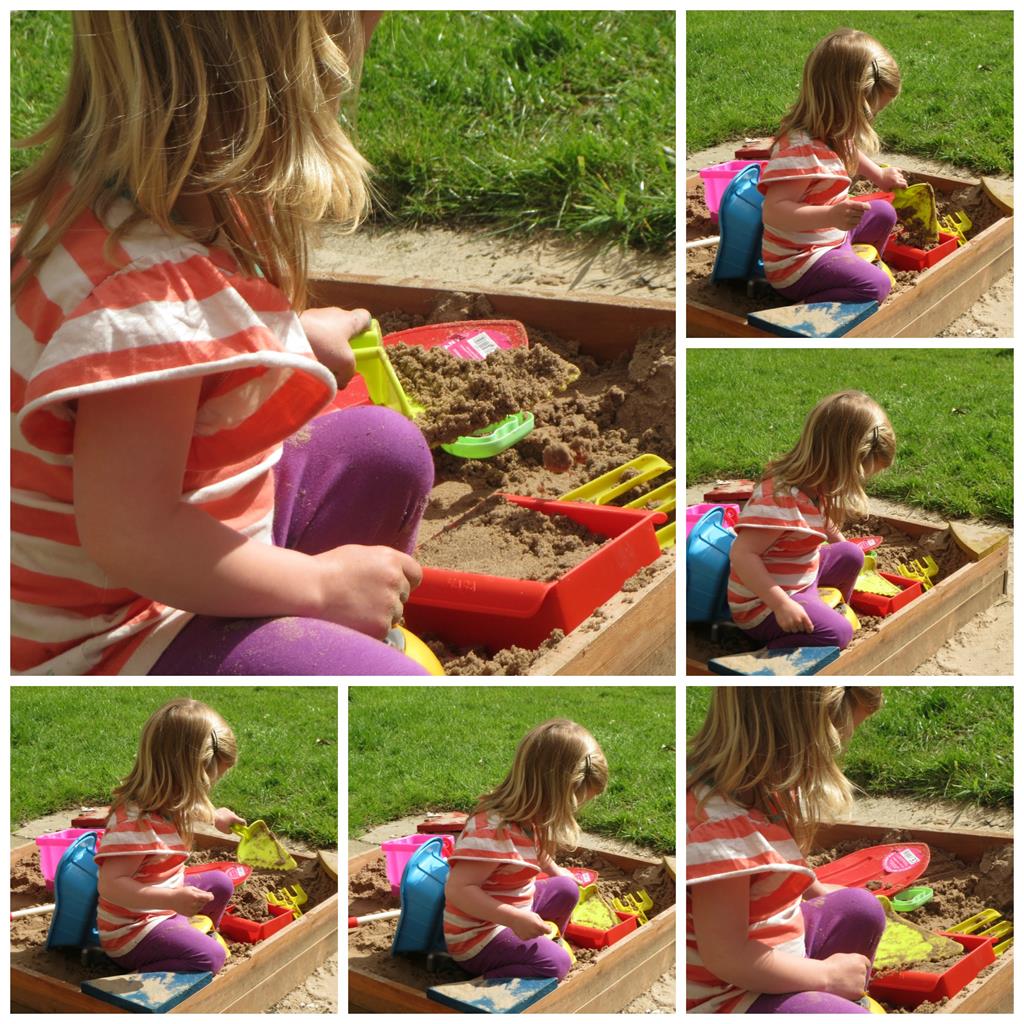 Esther has spent a lot of time playing with this brick laying set. She likes the process of it I think. She sits in the sand box for ages making bricks, or trying too.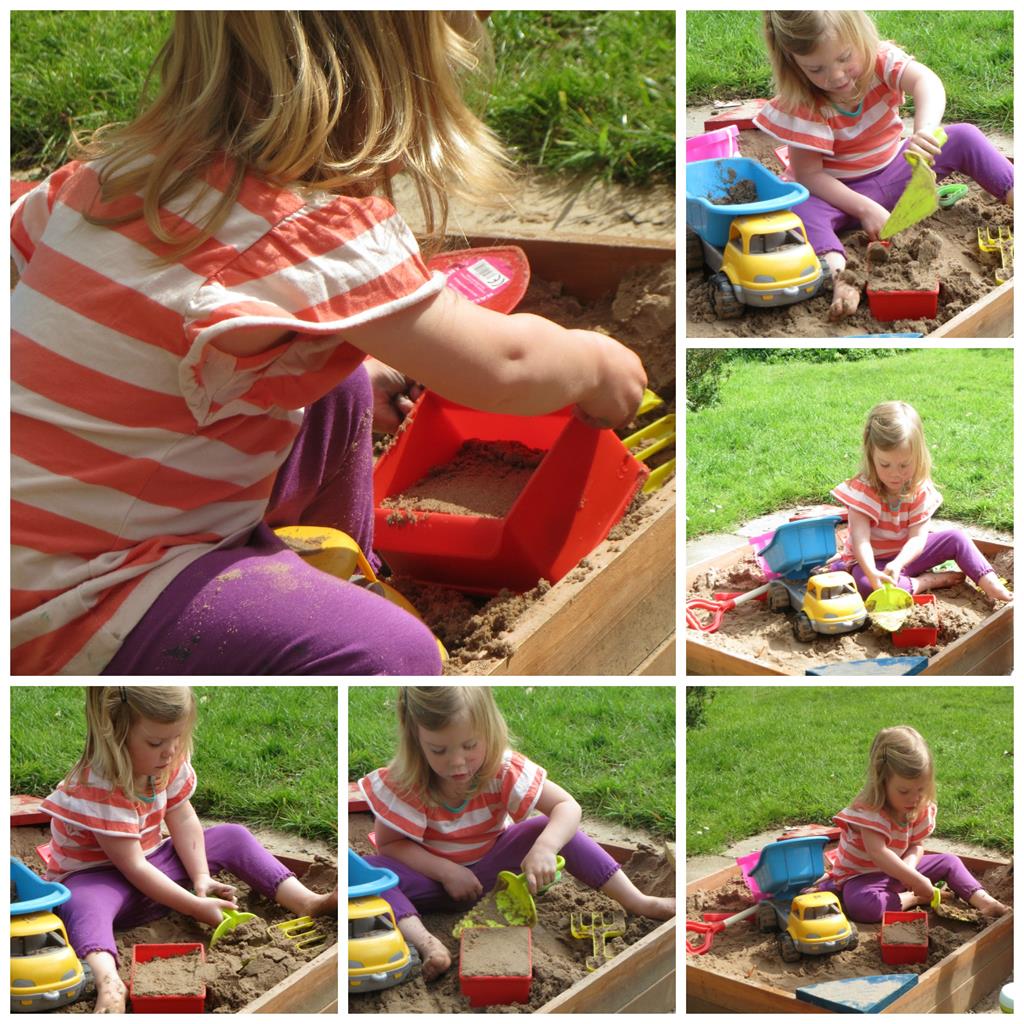 My husband really likes this toy and thinks it is easier to build with than a traditional bucket where you have to tip it over and empty out the sand.
We are working on building a wall.
Watch this space!
In the meantime here is Esther and the Haba Sand Brick Laying Set.
Hours and hours of fun and all for under a fiver!! From The Toadstool.
Over the next few days we are going to be testing our Haba Sand toys with moon sand and with some snow we have stored in the freezer. I knew it would come in useful!!
We will be telling you all about the following Haba Sand toys from The Toadstool.
Sand Spilling Funnel and Sieve Can't wait to try writing Baby Tilda's name with this one!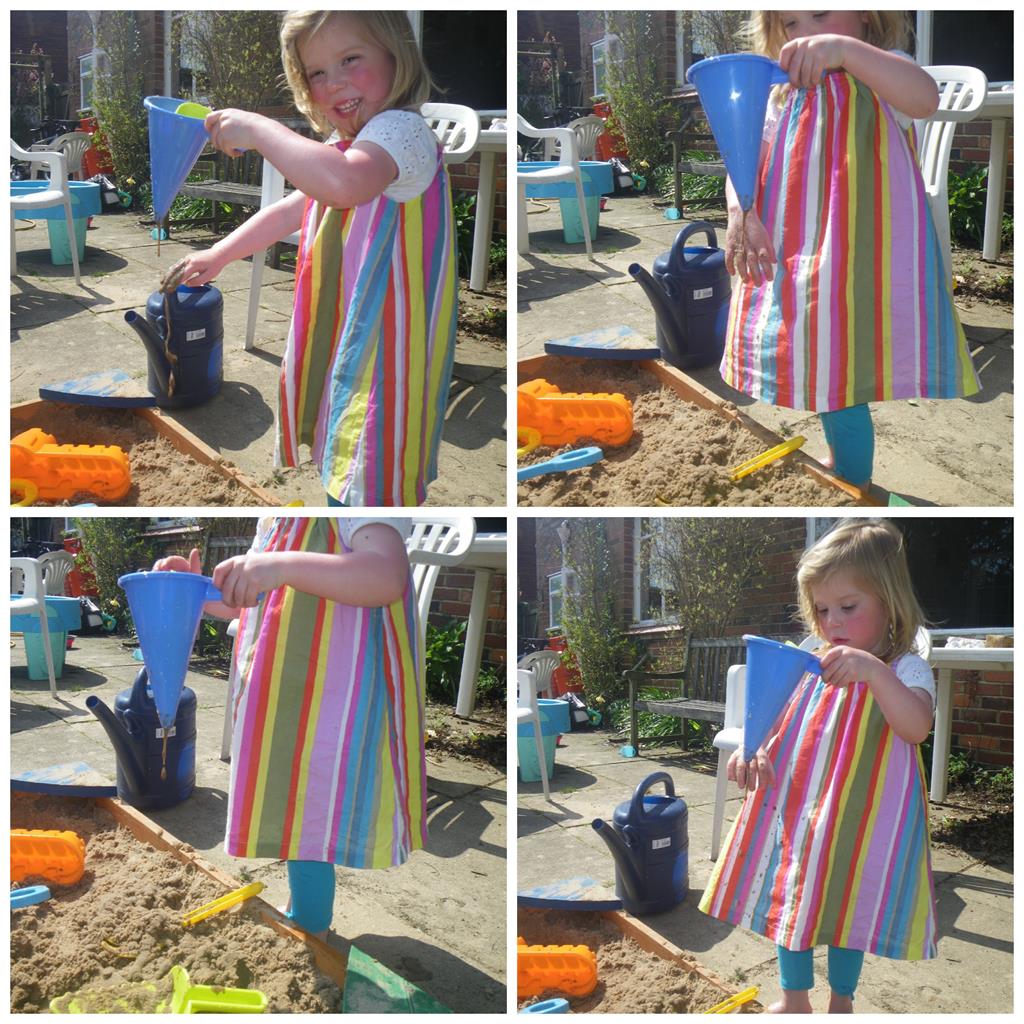 Haba Sand Shovel Excavator Truck
Haba Mesh Carrier Bag For keeping everything together and taking toys to the beach and back!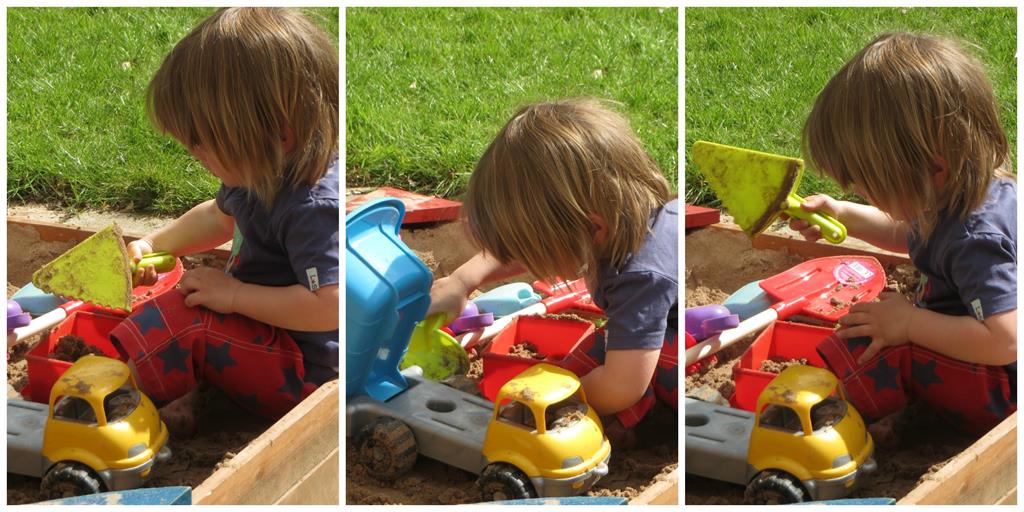 We hope you will join us on our Toad Testing Travels.
We have been sent the sand toys mentioned above for the purpose of this and other reviews mentioning the toys from The Toadstool.