Do you Pin?
Are your a Pinner?
My name is Jennie and I am a Pinaholic.
I cannot get enough of Pinterest.
What a great resource for collecting and collating and sharing inspiration and ideas.
I love it.
I am addicted to it.
I hold my hands up.
High!
I am an enthusiastic Pinner.
I have lots of online pin boards for lots of different things.
Pinterest is my planning wall.
It is where I find my ideas for so many areas of my life.
You can use Pinterest privately or openly, you can collaborate on boards with families, friends and colleagues.
You can use Pinterest for planning or celebrating.
Remembering.
When Baby Tilda died I set up a Pinterest board to keep all of the online tributes to her together in one place for us to look back on and reflect on in the weeks, years and months to come.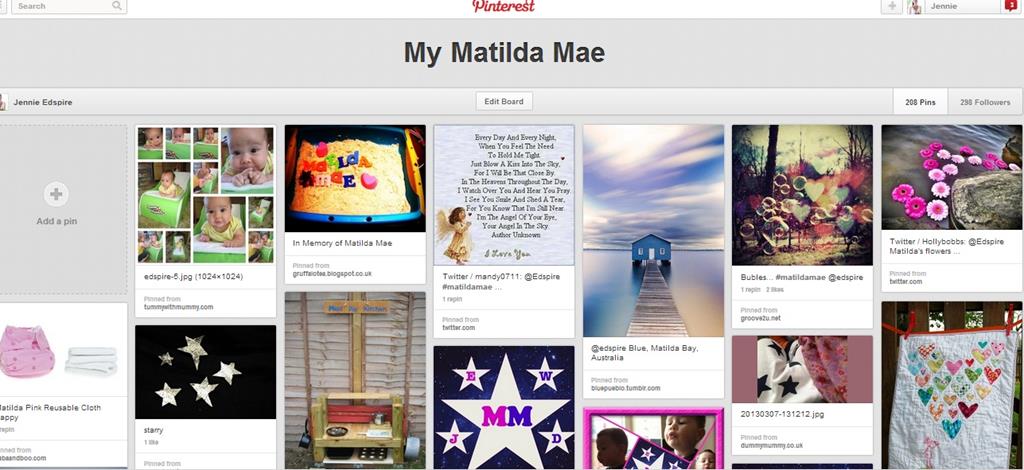 I have also used Pinterest to plan Baby Tilda's memory garden. I collected all the plants that I liked the look of and then friends and family could see the list and advise me on what would and would not work in the space we had allocated.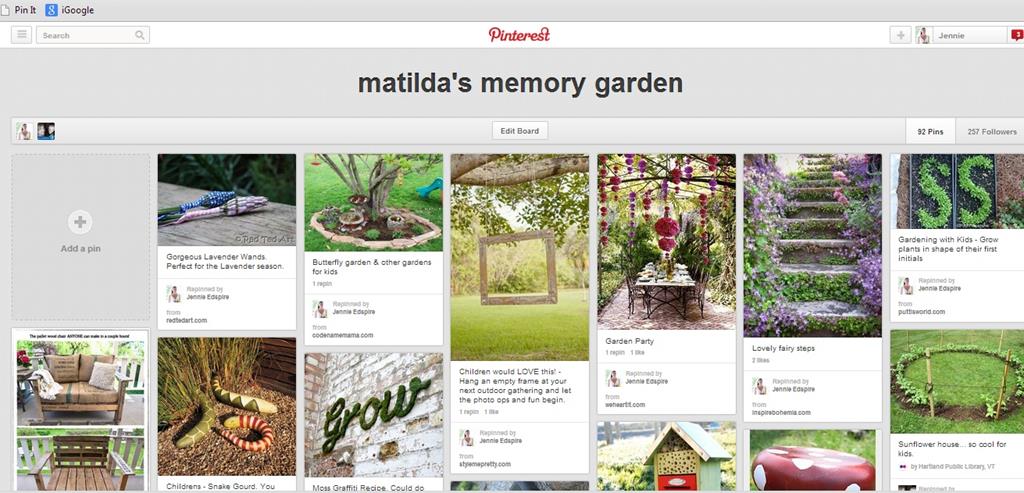 As a teacher Pinterest is an amazing resource for collecting and sharing ideas for lessons and activities.
I find lots of fun things to do with Esther and William by searching through boards on Pinterest.
One of my favourite boards that I work with and pin to is the Tuff Spot Play collaborative board that Susanne from Ghostwriter Mummy and I started as part of our Messy Play For Matilda Mae weekly linky. Here we collate tried and tested ideas for messy and sensory play that can make use of a Tuff Spot. It is a popular board and in recent months I have a feeling that the sale of cement mixing trays in the UK may have rocketed, and found a brand new market in blogging mummies!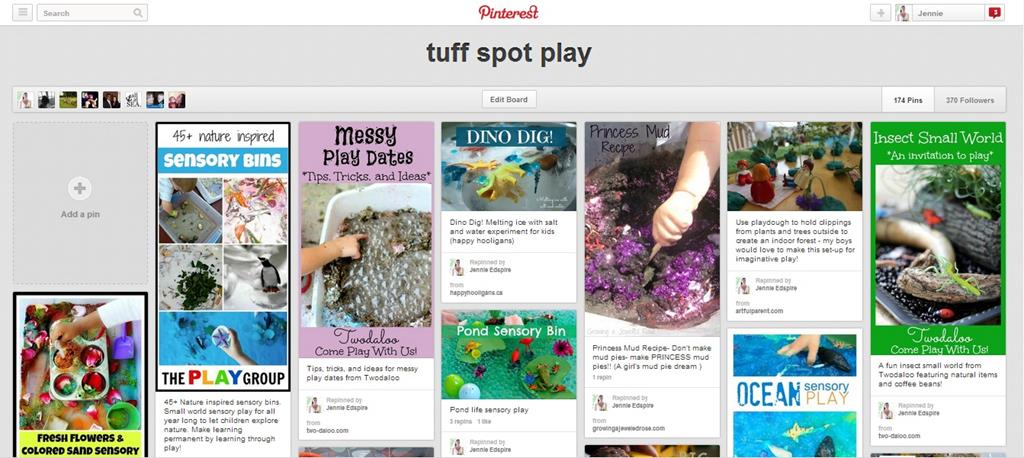 Today as part of the Pin It Forward campaign I am not only telling you about my interest in Pinterest but also have the honour of introducing to you two fellow bloggers who share a passion for Pins!
The first is Emma from Science Sparks. A project that she started with Multiple Mummy, another MM in the sky and in my heart. If you are looking for fun ways to explore science with your little ones then Emma's boards and blog are a great place to start.
The second person I am introducing today has cost me a lot of time in recent weeks as her Pinterest boards are stunning and full of great products and ideas. Claire Archbold is a Pinterest Pro. Her boards are visually stunning and beautifully, efficently, organised.
I really like Claire's Pin Now Read Later board where she pins stuff to read later, obviously, meaning that she can take her time to read the post and decide which of her wonderfully organised and neatly names boards it belongs on.
If you want to see how Pinterest should be done then in my opinion you should take a look at Claire's boards.
The Pin It Forward campaign has prompted me to persevere with Pinterest and to refine my pinning somewhat to make my boards more use to me and to other people.
I am going to set some time aside for pruning and prettying my Pins!
If you would like to give Pinterest a pop too, then come along and join the ride.
You will soon be addicted.
I promise x