Today an email from Granny made me remember a long overdue review.
She commented on the fact that Esther and William are becoming seasoned day trippers.
And they really are.
It has been 5 months since Tilda died and we have tried to fill our days to keep ourselves busy, to make sure we are not all just moping around our house and to ensure that Esther and William never feel that they were in any way neglected in the time after their sister died.
I want them to have happy memories of their childhood and to be able to find light even in the darkest of times.
Bubbles and stars, in the darkest of times.
Not too long after Tilda died we were lucky enough to have a break away. Piccolo Bambino sent us two Roll Up Chalk Mats to take with us.
These chalk mats have a star print on one side. They can be used as a chalk/play mat or as a place mat. They are easy to wipe clean, roll up and take with you anywhere.
We have used ours at home, on trains, at restaurants and when waiting in queues in the buggy.
Esther has a bad habit of snapping crayons so we supplemented the chalks and dry erase crayons that came with the set. We also used wet wipes rather than the cloth provided as that just seemed easier and more efficient.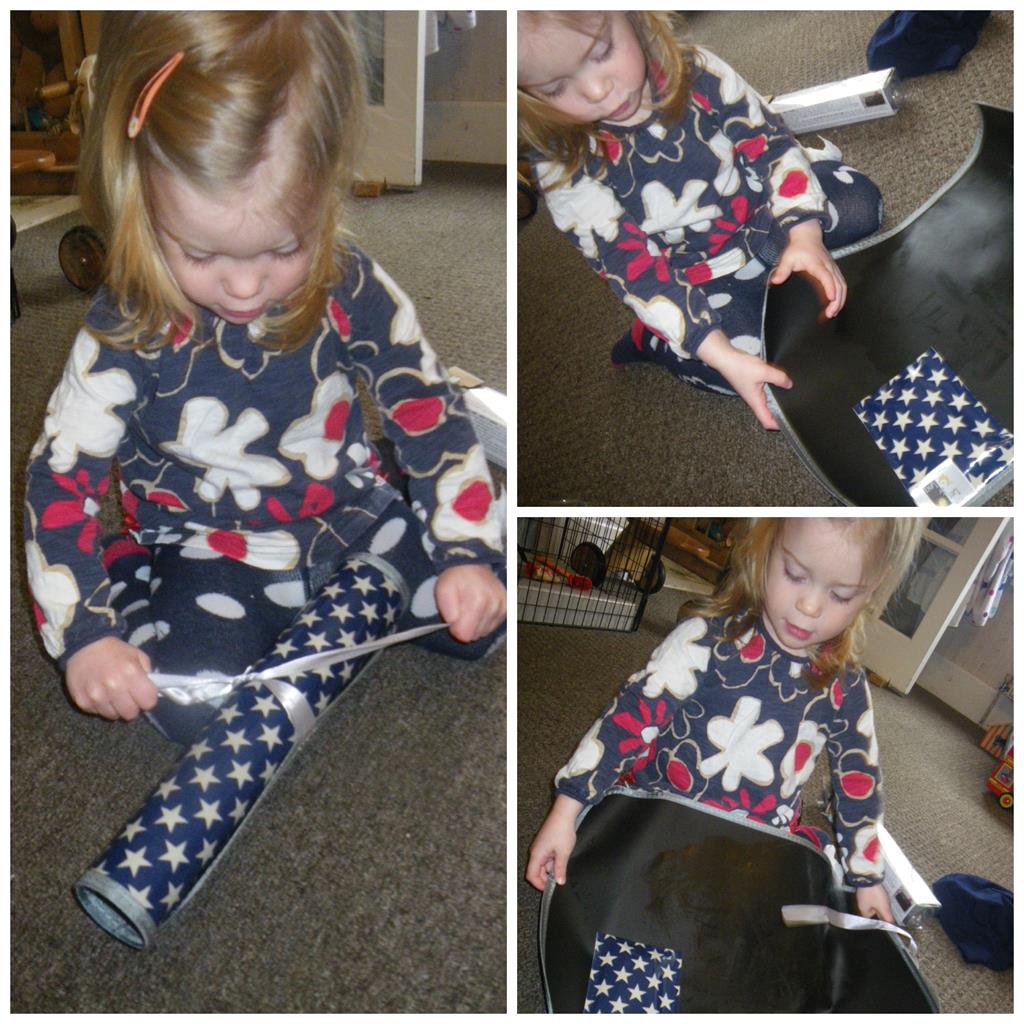 This portable chalkboard / placemat combination has proved to be really useful in recent times. It is great for drawing pictures, playing games, making tracks for little trains, mark making play, practicing letters.
Mummy and Daddy have also used it for Hangman and Noughts and Crosses. Not really, but you definitely could!
Or Squares! Did anyone used to play Squares?
The little pocket for crayons and chalks can also hold an engine or a car if you wanted to make a portable track or roadway. This is definitely the most requested use from William and though my drawing skills leave much to the imagination he manages to enjoy some travel size creative play.

The roll up mat comes in a blue design with stars or a pink polka dot. We chose stars for Baby Tilda.
You can buy a Roll Up Chalk Mat for your little one from Piccolo Bambino for £10.99
They would make perfect presents for families that travel alot and are great for hand luggage on aeroplanes or to keep handy when going long distances in the car.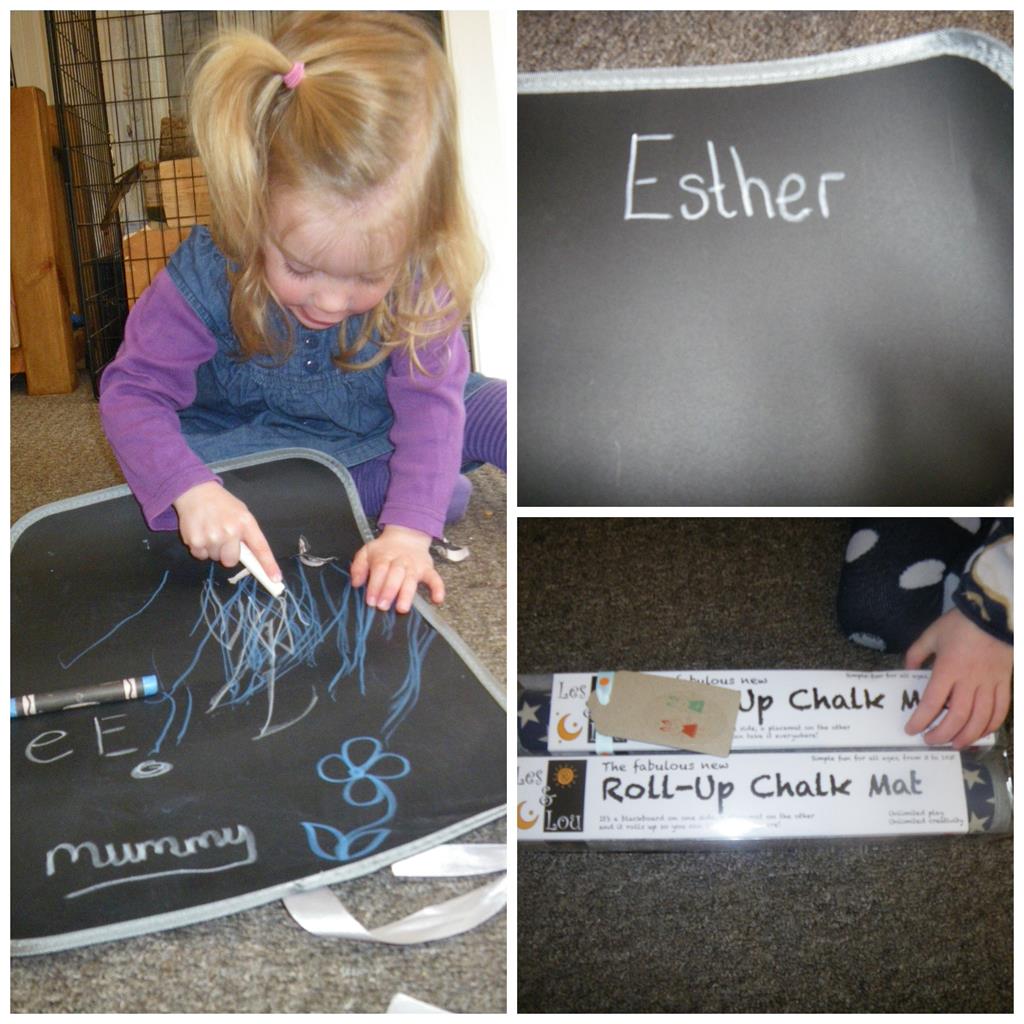 Esther and William use theirs all the time for drawing, writing (of sorts) and creative play.
A very cheap, very light addition to your holiday bags that could keep the peace at meal times and save the day when stuck in traffic or bored at Granny's.
Not that anyone ever gets bored at Granny's house!
A great family travel product from Piccolo Bambino.
We were sent two Roll Up Chalk Mats in return for an honest review.