Today I was a very proud mummy when Esther and William's preschool key worker told me that they are above average for their actual age in all areas but way ahead with their physical abilities. I cannot tell you how much this means to me. Esther and William were born at 27 weeks with a high possibility of growing with a physical disability. They are now almost three and they are bright, healthy, sociable and confident.
I adore my children, all three of them, and I am so proud of what Esther and William have achieved.
Because of their prematurity I have always taken them to active movement classes from 6 months onwards and it seems to have paid off.
That and a Daddy who teaches them to hang from high beams, balance on logs and go down slides head first!
It may well also have something to do with this!
For a few months now we have been testing out a toddler activity and exercise DVD called The Jumping Bean Bag Club.
Esther and William are always on the go.
They have more energy than they know what to do with and as we are not always able to get outside this has proved to be a perfect remedy for those rainy indoor days.
Messing about with a bean bag.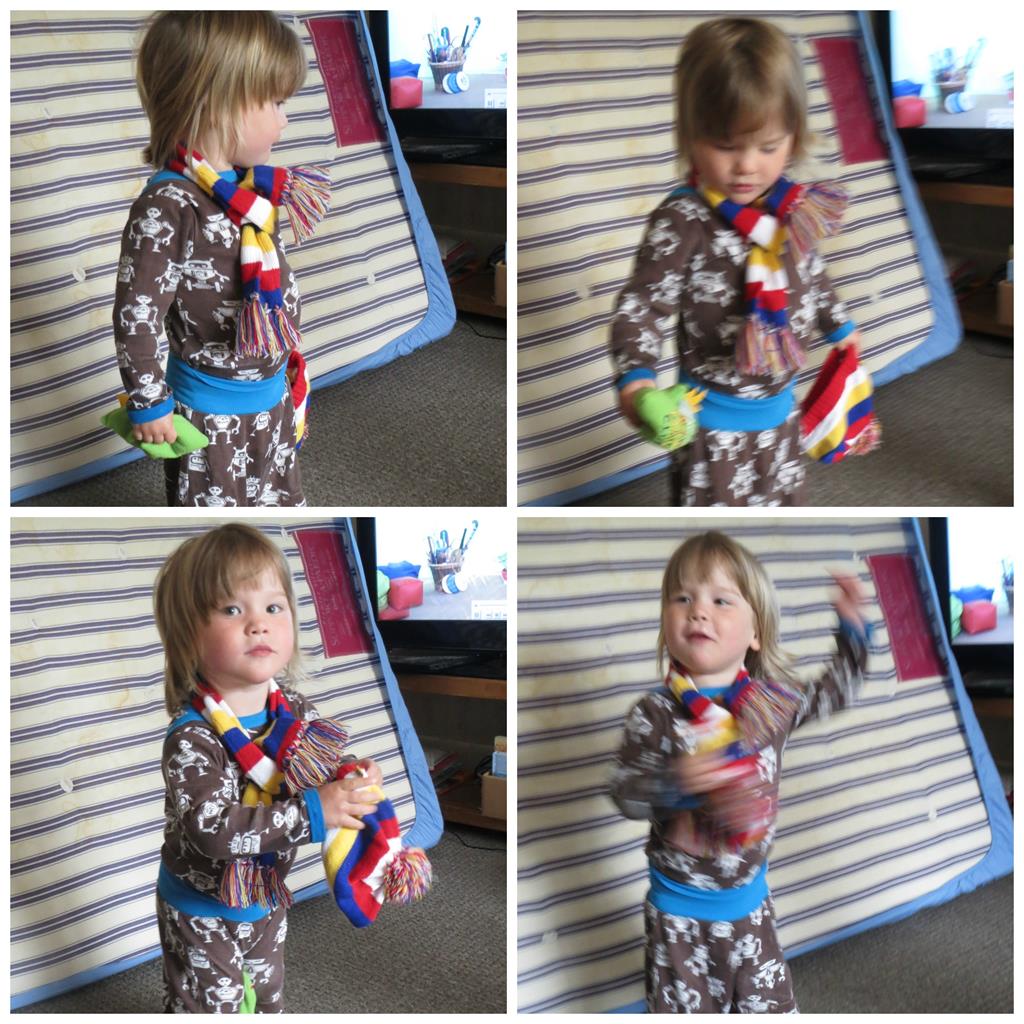 Marching, dancing, balancing, jumping and all with a special Beany friend.

I have learned that my children are really rather good at following instructions, they love having a routine and will do almost anything in the world for a badge!!
The Jumping Bean Bag Club Box Set includes a DVD, a guide book, two Beany bean bags and two badges. Everything you need to get started for two children for less than £20.
The first few times that we had the DVD on Esther and William just sat and watched and listened.
William without thinking would mirror the activity leader whilst watching.
After a few watches they were both eager to get up and have a go, especially if they were working for a badge.
Now Esther follows the routines so well and is really focused on getting the moves just right.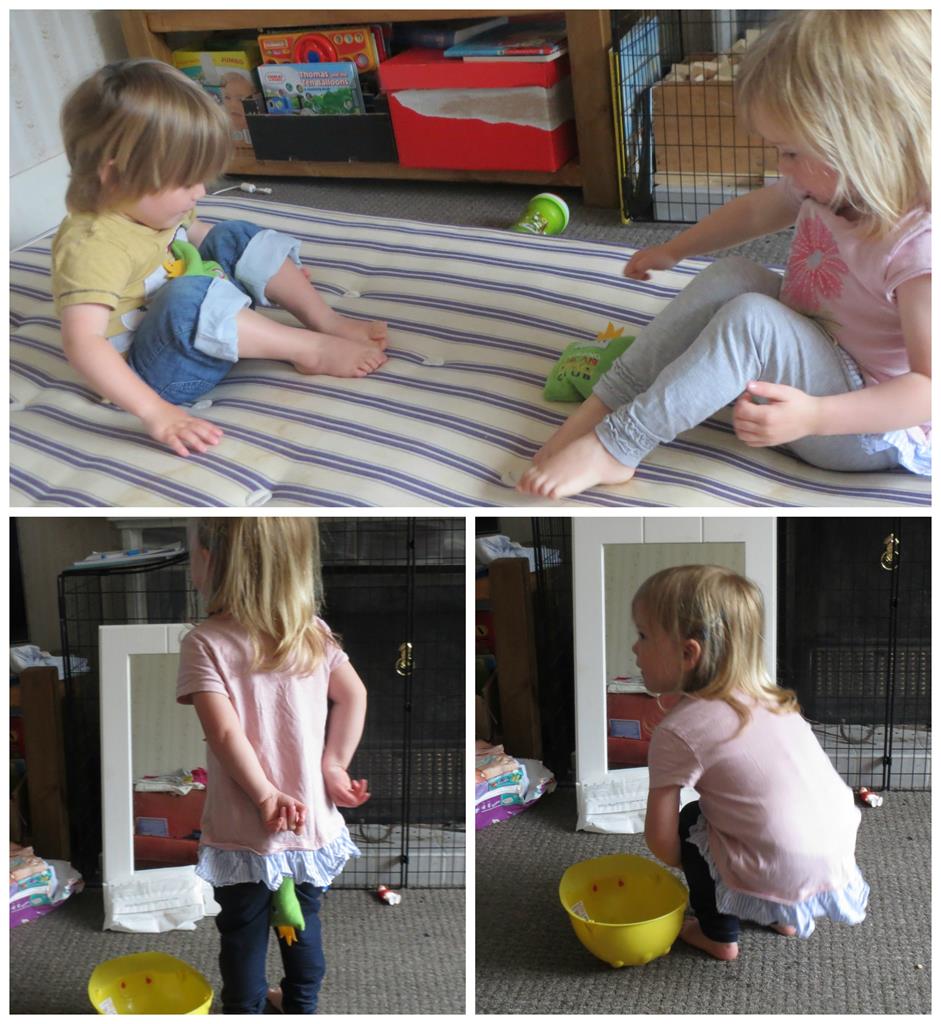 We often do the routine first thing in the morning and they are then allowed to wear the badge out, wherever we may go.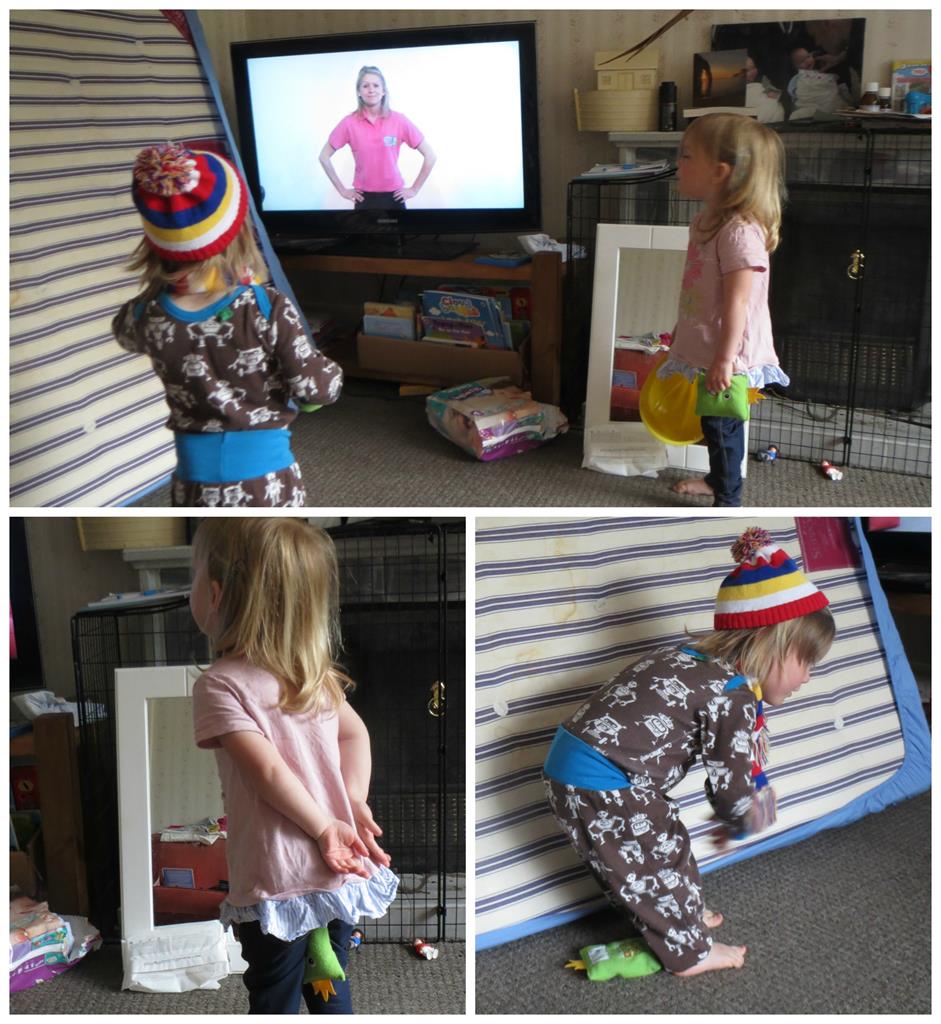 The Jumping Bean Bag Club leads toddlers through a series of exercises that are modelled enthusiatically by friendly presenters.
There are stretching activities, balances to attempt, jumps to try, rolls to be rolled and action songs to join in with. We particularly enjoyed the marching!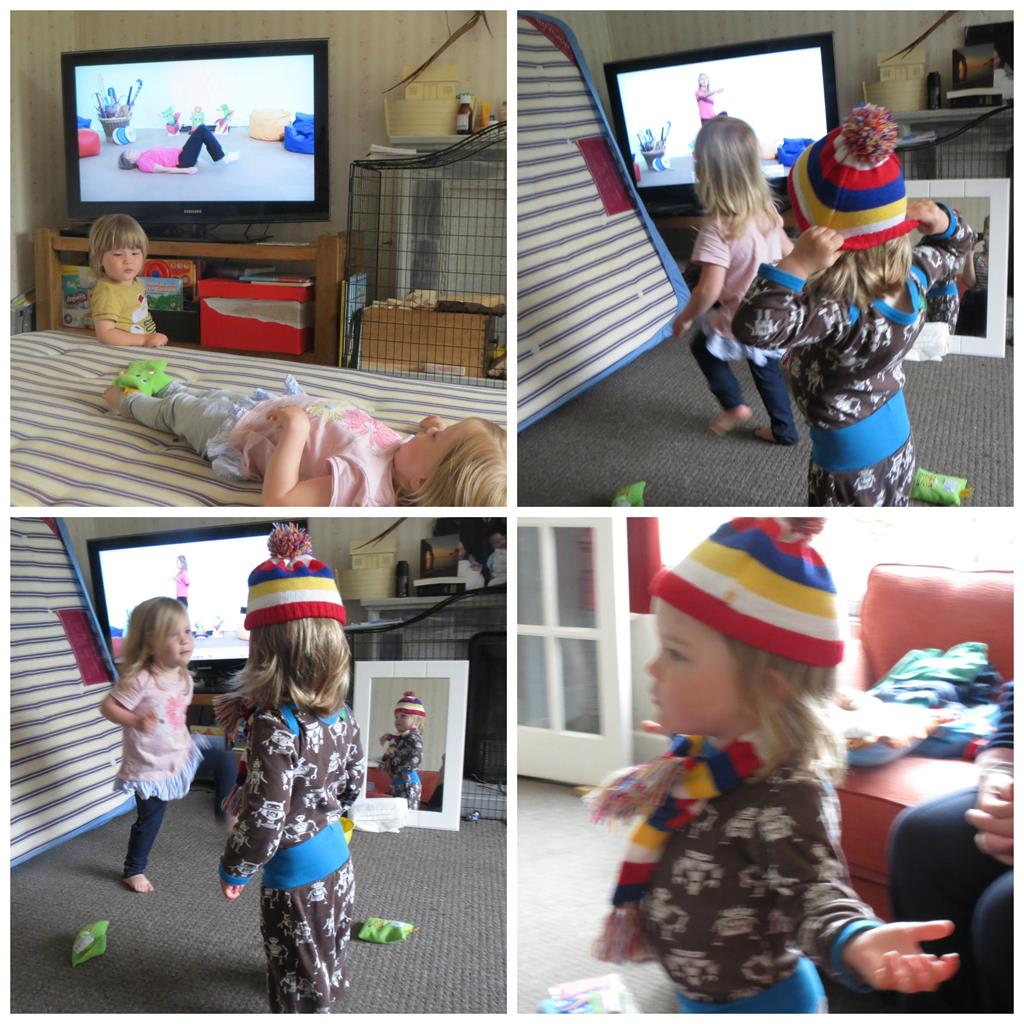 Esther and William also love the rocket engine arms for helping them to jump higher.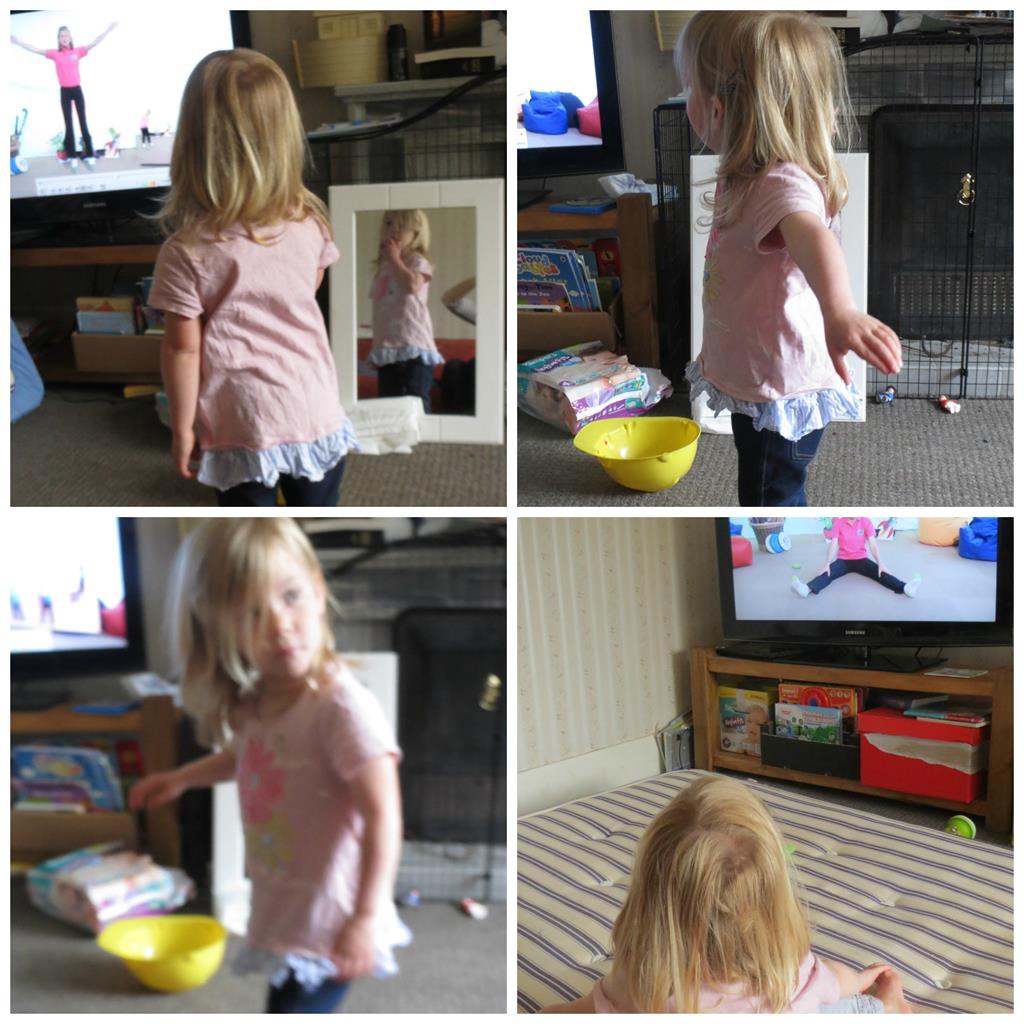 But what makes this activity program unique and so appealing to young children is Beany.
Beany is a fleece covered bean bag who helps you to carry out the exercises properly.
Esther and William love him and try hard to use him in the way modelled on the screen.
It makes marvellous entertainment first thing in the morning!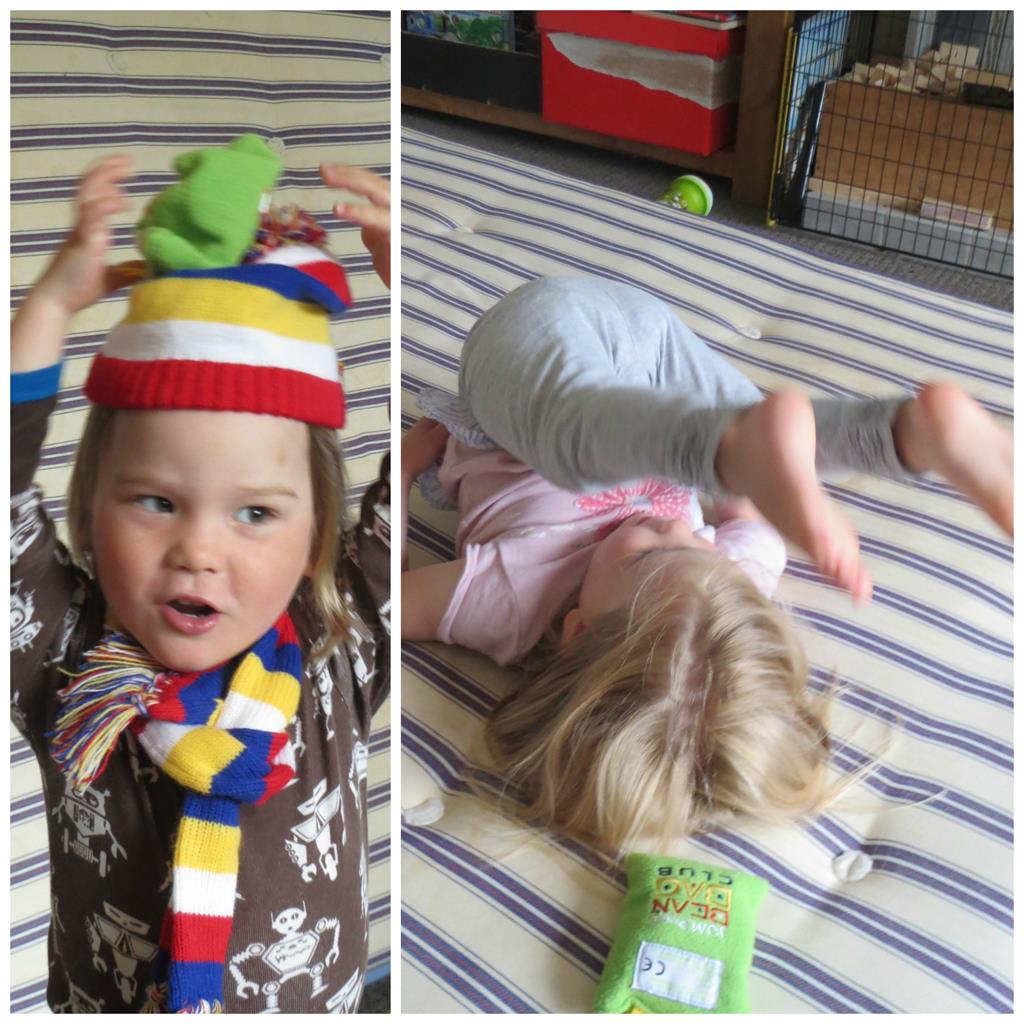 The Jumping Bean Bag Club is a great way to get kids moving. It is great to throw on when the day is getting all too much. The DVD can be followed in its entirety or you can choose a specific short section.
Esther and William really enjoy all the activities but love jumping and are becoming very good at it.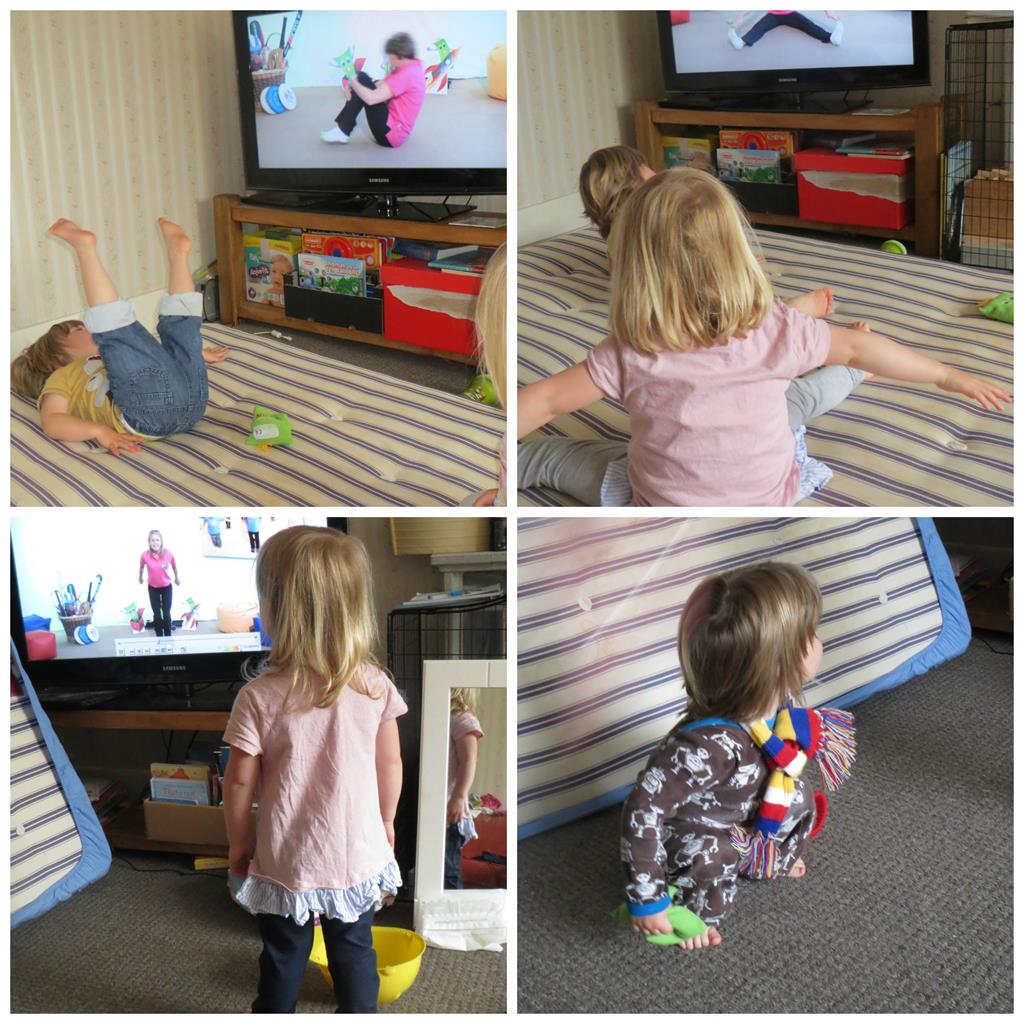 I love using the exercises from the DVD as part of our every day play. If we are outside I just lead the exercises myself which Esther and William seem to think is very funny.
And that is what this is all about.
Having physical fun, developing gross motor skills with a smile.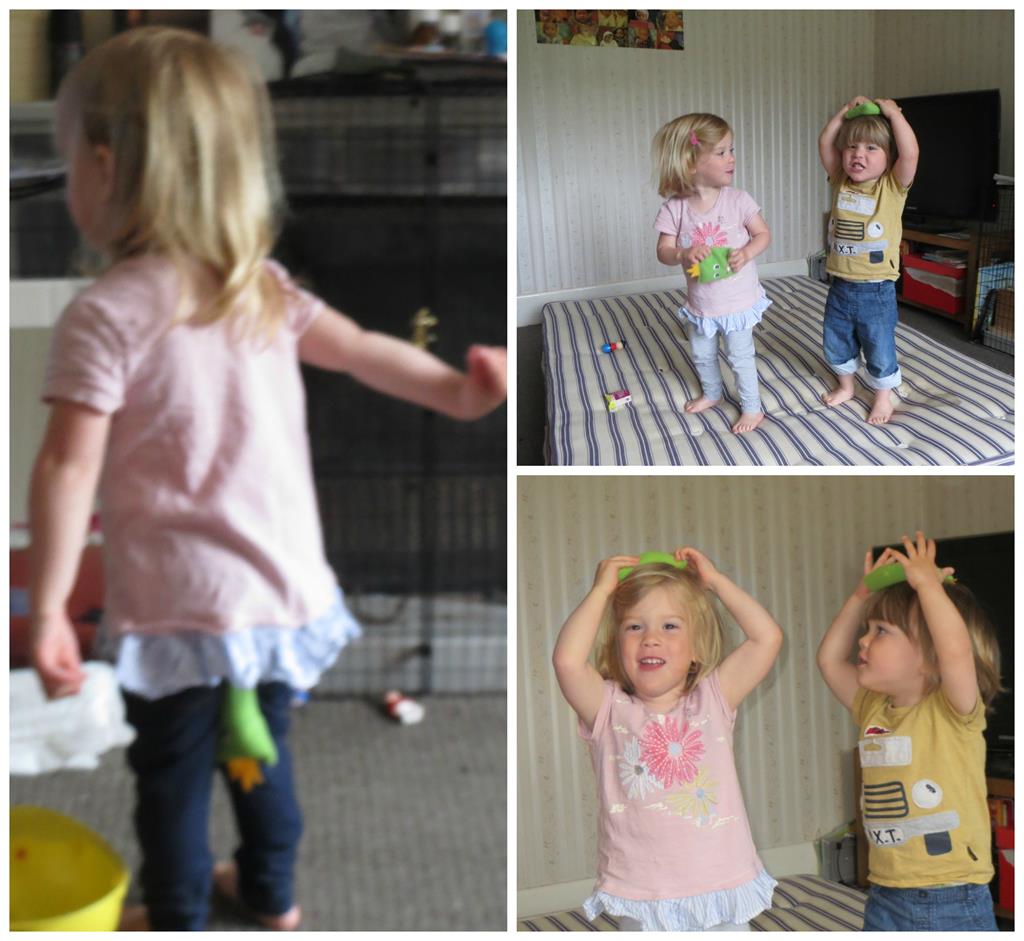 And it can be done at any time of day and at a moment's notice.
We are huge Jumping Bean Bag Club fans and have definitely earned our badges.
We were sent one DVD Package for the purpose of this review.