This week my messy play post is also a Tales from the Tuff Spot post.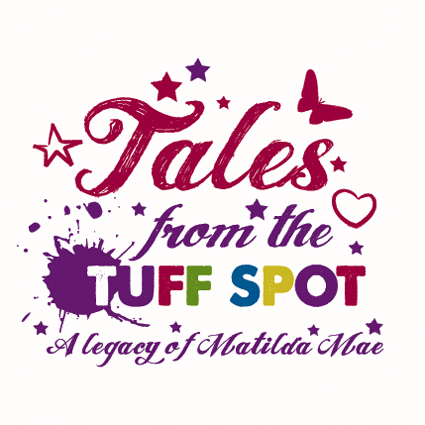 It is all about dinosaurs which we have featured before in our messy play.
We have made a dinosaur land and a dinosaur world and now we do not go anywhere without a bucket full of dinosaurs.
Esther and William have discovered Harry!
They love him and his prehistoric friends.
William now has a blue bucket full of dinosaurs that comes with us everywhere we go.
And we have a growing stack of dinosaur books including many Harry ones and a very special preview edition of Things You Never Knew About Dinosaurs by Giles Paley-Phillips, published by Parragon Books.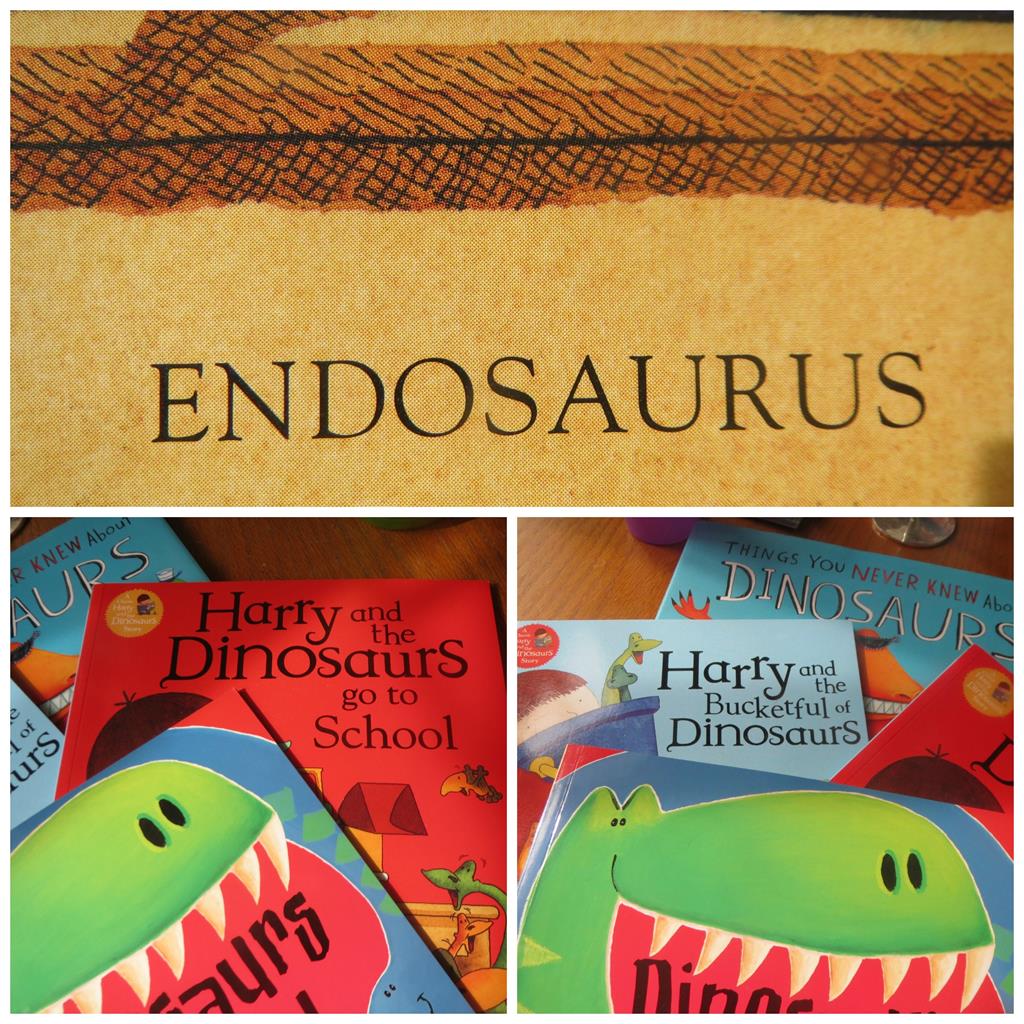 To celebrate being given this book to review at Brit Mums in June we created a dinosaur swamp in our Tuff Spot.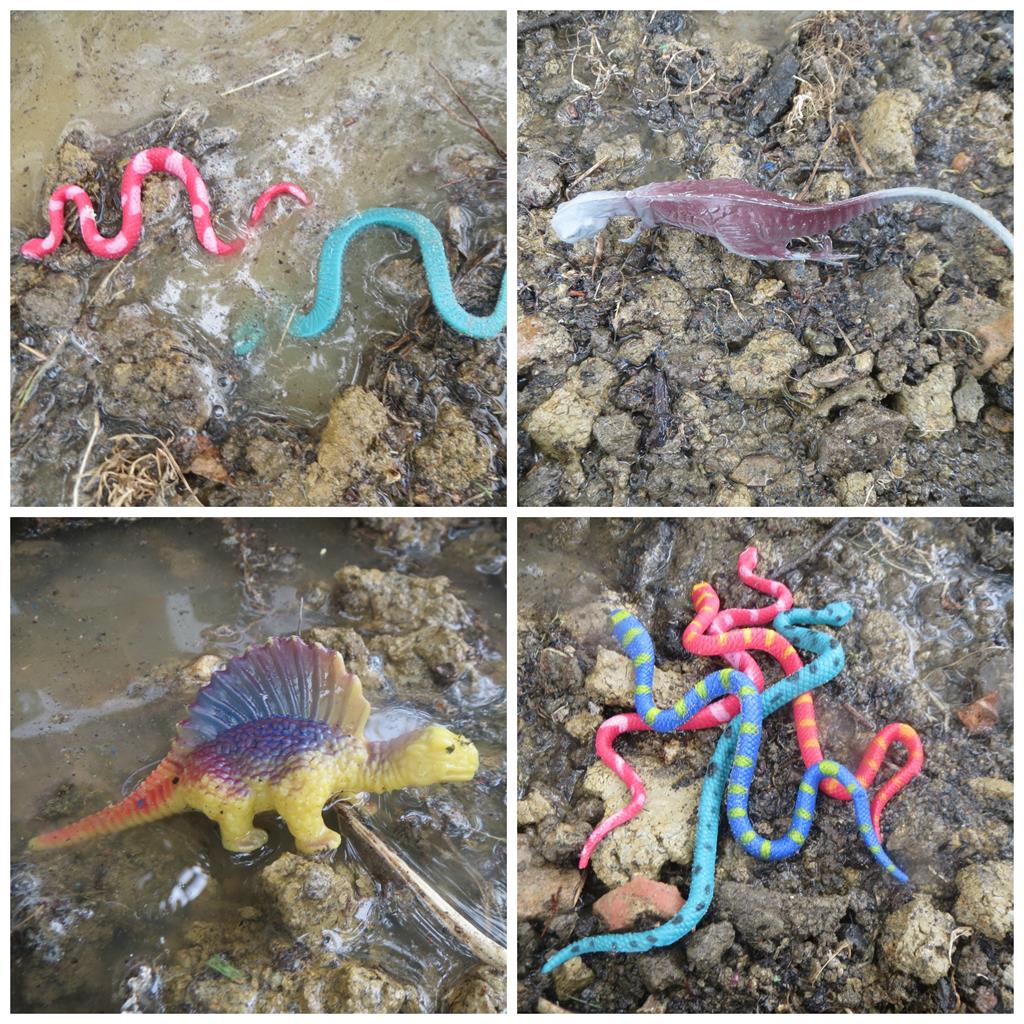 We filled the tray with mud from the garden, twigs, grass, pebbles and other garden litter to create the swamp.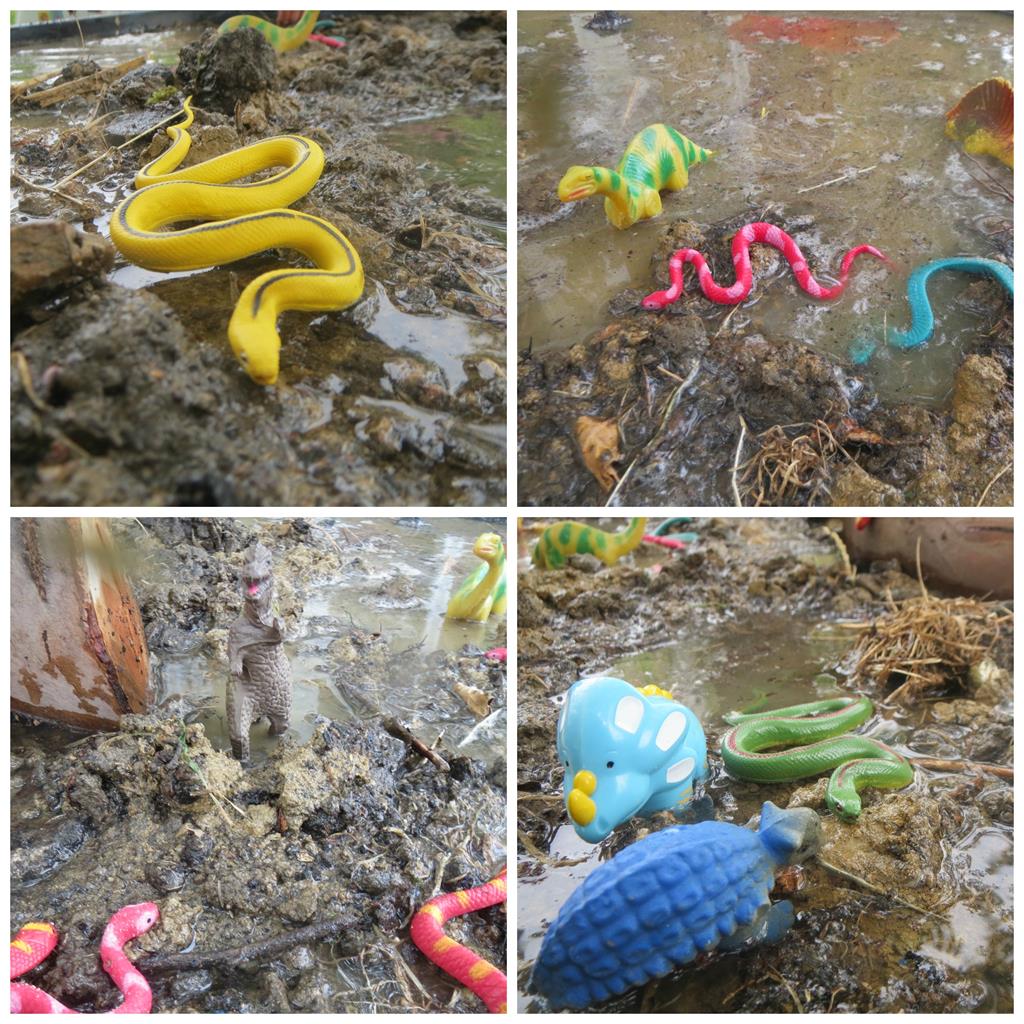 We have played with it dry and wet. It is definitely the best fun and most swampy after a night out in the rain. Esther and William have also added snakes to the swamp and made them miniature log pile houses.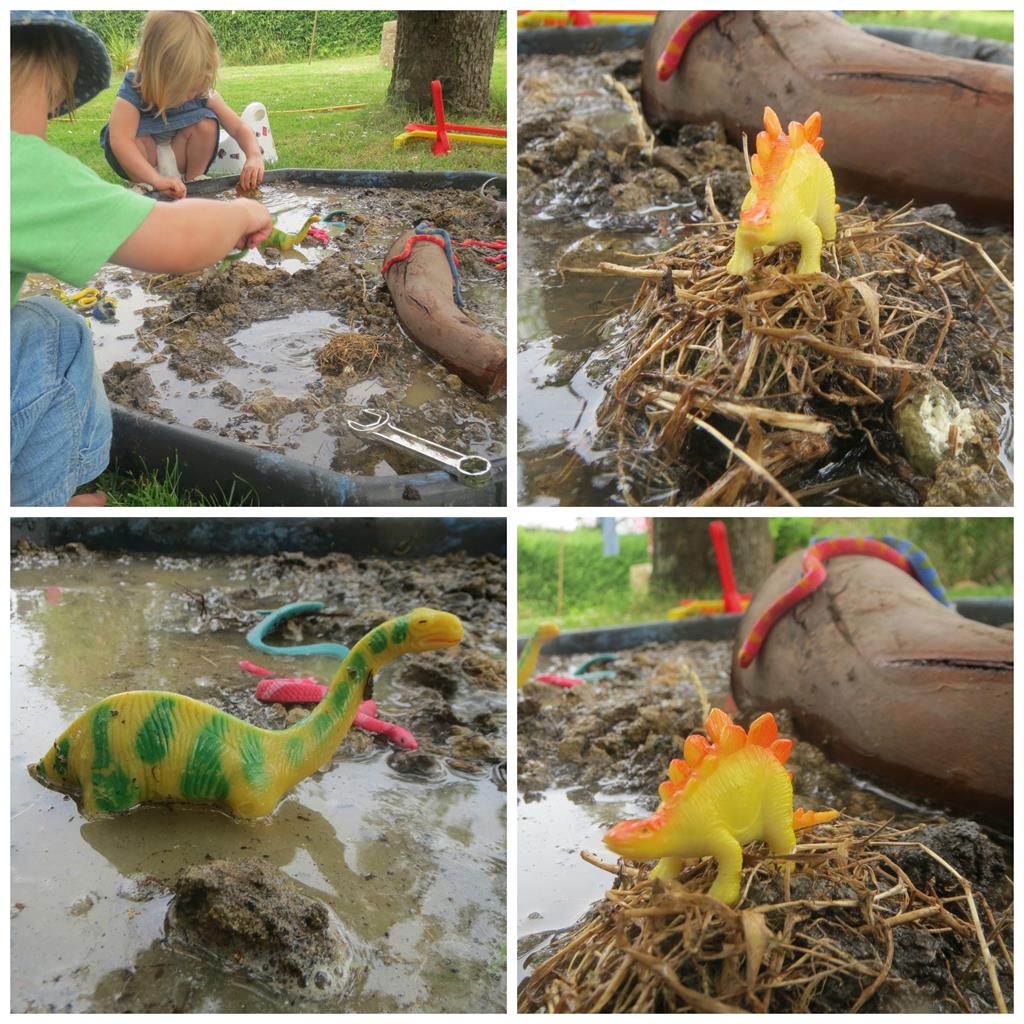 We have had the swamp in the garden now for over a month and it has been enjoyed by Esther and William and all their friends. It was one of the play stations at their birthday party.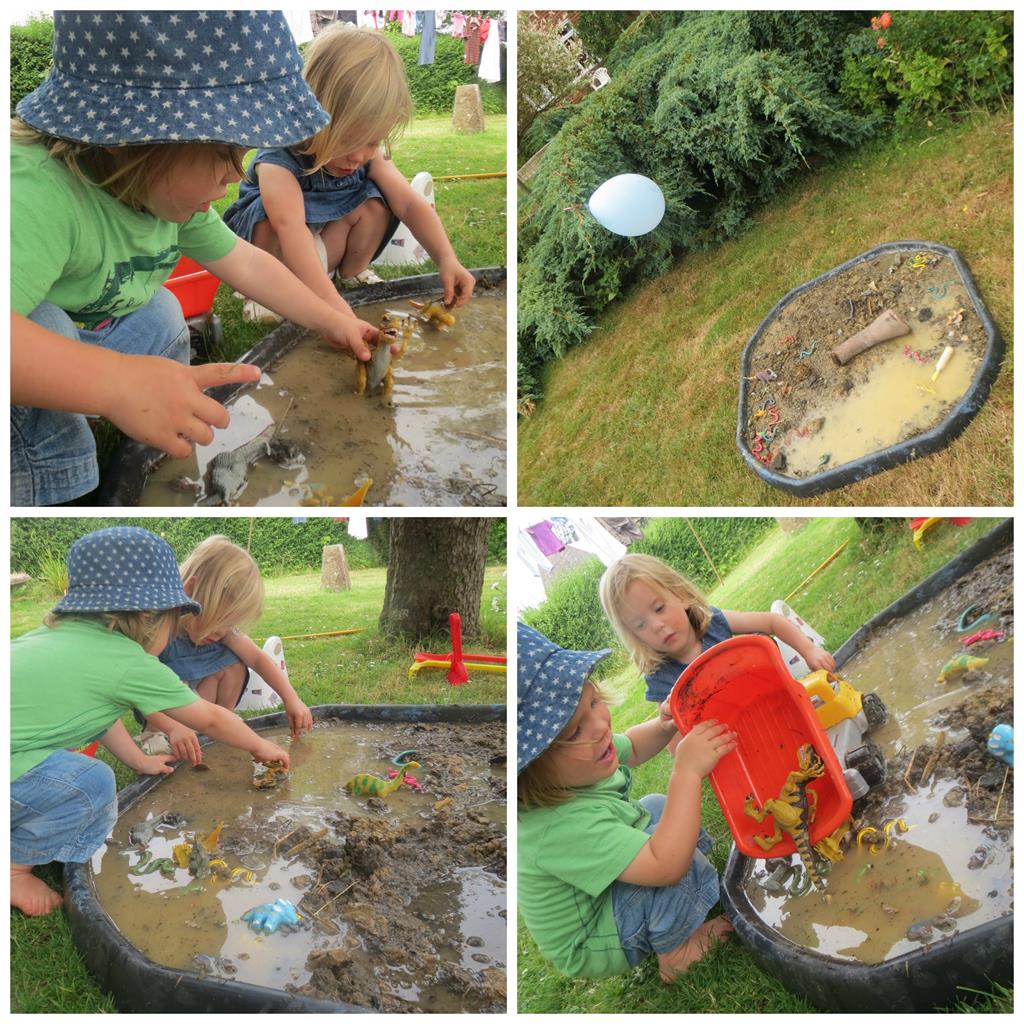 The dinosaurs like to swim and stomp, run and splash, splosh and play in the waters of the swamp. They climb the muddy banks and slide down into the muddy depths.
But there is so much more than a dinosaur can do. Who knew?
Giles Paley-Phillips, that's who!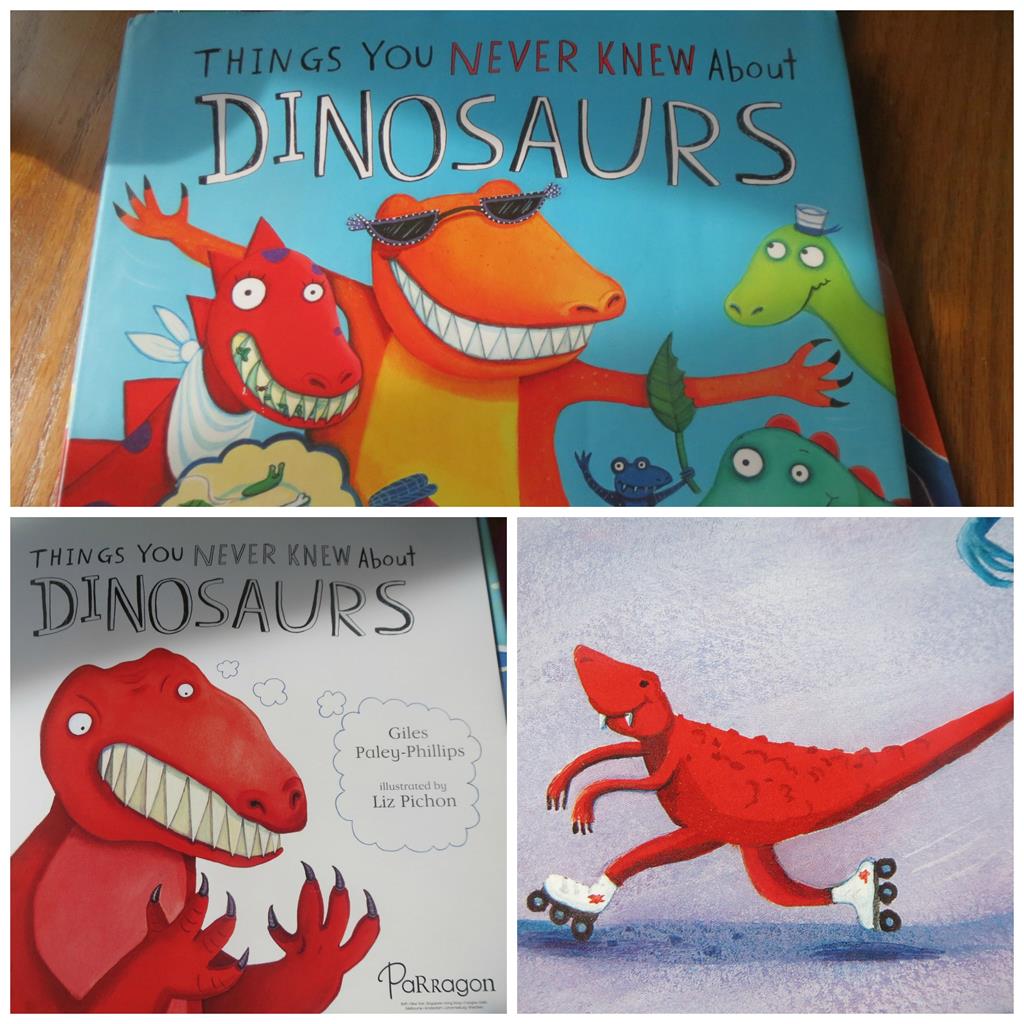 Things You Never Knew About Dinosaurs by Giles Paley-Phillips is a very funny, cleverly illustrated, rhyming story for preschoolers.
It takes every toddlers favourite prehistoric characters and puts them in modern day situations.
It tells you all the fun things that dinosaurs love to do and the things they don't.
The rhymes work well and the book is easy to read aloud in a regular rhythm.
This is a fun book that gives you lots to chat about and recreate.
It has you searching for dinosaurs in all sorts of every day places and imagining what they might be doing there.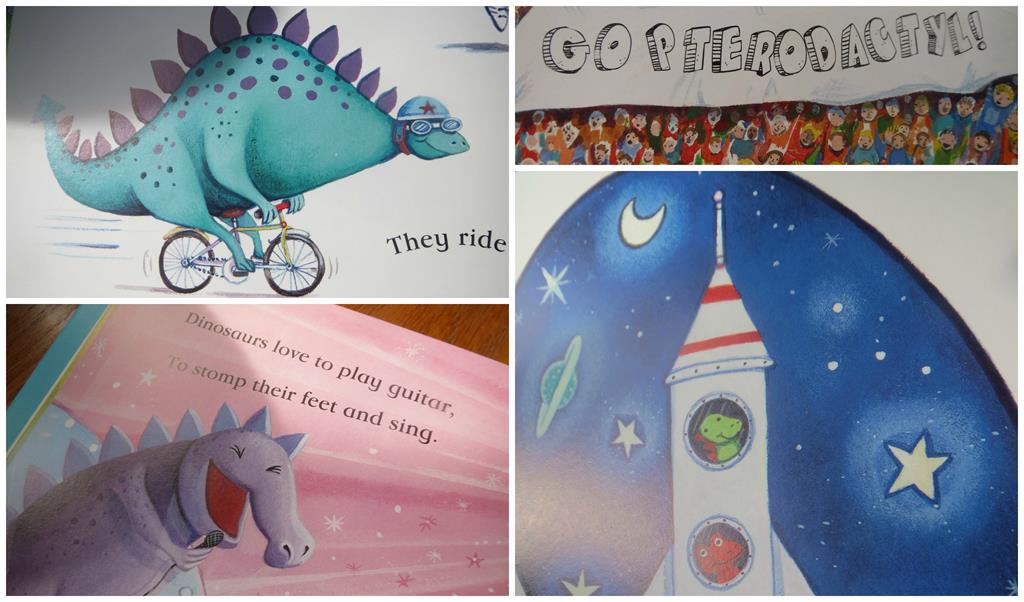 This is a fun book for sharing, great for reading aloud and a wonderful one to pore over and really talk about the pictures. YOU can make up many stories of your own about the dinosaur characters and the funny things they might get up to.
This is a book I can see us enjoying time and time again for many years to come and it has given me lots of ideas for imaginary and sensory play.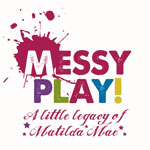 What messy play have you been doing this week?