Yesterday we woke Esther and William very early in the morning and drove to Henley on Thames.
Esther and William were very confused.
'The sky has gone!'
The sky had not gone of course, but we could not see it, we could not see much, because of the fog.
We travelled to the banks of the Thames through the fog all the while thinking about Uncle Simon and his friends swimming in the freezing cold water through the thickest fog.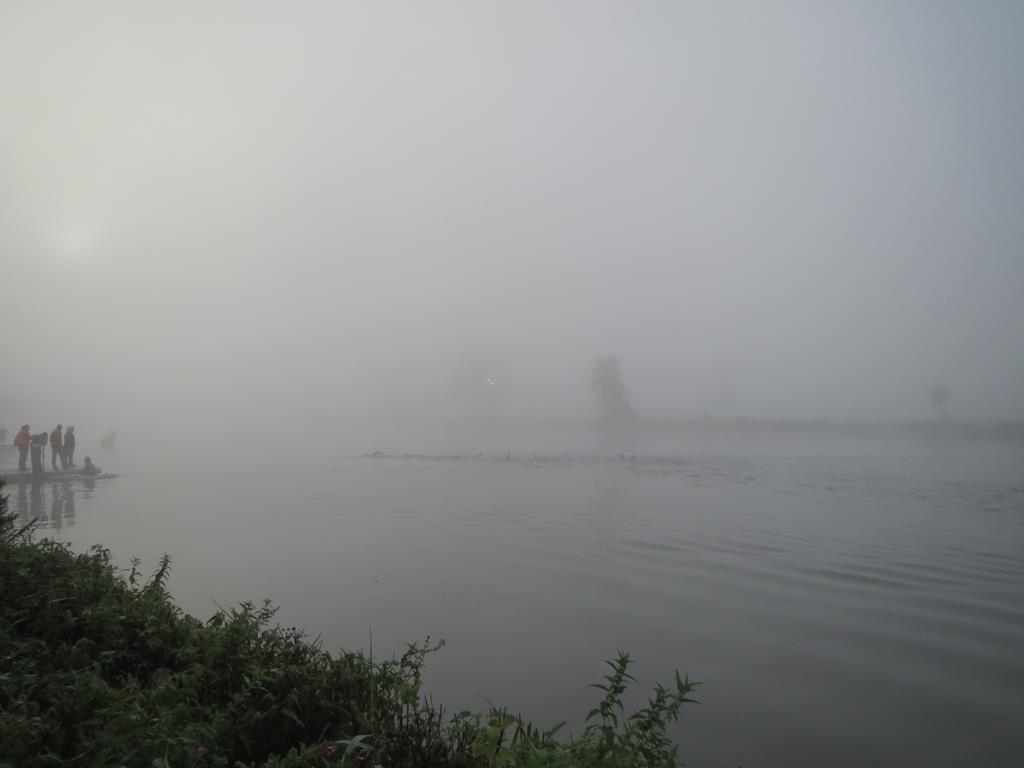 Arriving at the riverside and seeing all the athletes preparing to swim was wonderful.
I don't really know why it made me cry but it did.
There was a real sense of purpose, community
Something special lingered in the fog that morning
We arrived just in time to see the first swimmers leave the water
They were being pulled out of the water by the support team
As they reached dry land some suffered from terrible cramp that had to be massaged away
Others were immediately on the run, stripping off their wetsuits as they ran
Making the transition from the swim to the bike
Watching all these athletes coming out of the water
Was awe inspiring
It was also incredibly emotional
And I felt strangely proud of everyone I saw
Especially Baby Tilda's Uncle Si
Esther and William had colourful bells to ring for the athletes
As we all applauded and cheered them on.
The Iron Distance Triathlon consists of a 2.4 mile swim, a 112 mile cycle and to round it off, a 26.2 mile run. All within 16 hours!!
Seeing the athletes running from the water to their bikes
Knowing what they had done and what was still to come
It was wonderful and you could not help get involved with cheering every single person on.
Once Uncle Si and his friends were safely and speedily away on their bikes
We drove in convoy with David's parents and siblings and their families
To a great viewing point where we would be able to see Uncle Si six times as he rode up and down Howe Hill
We stood at the road side clapping and cheering and ringing our bells for all the cyclists that we saw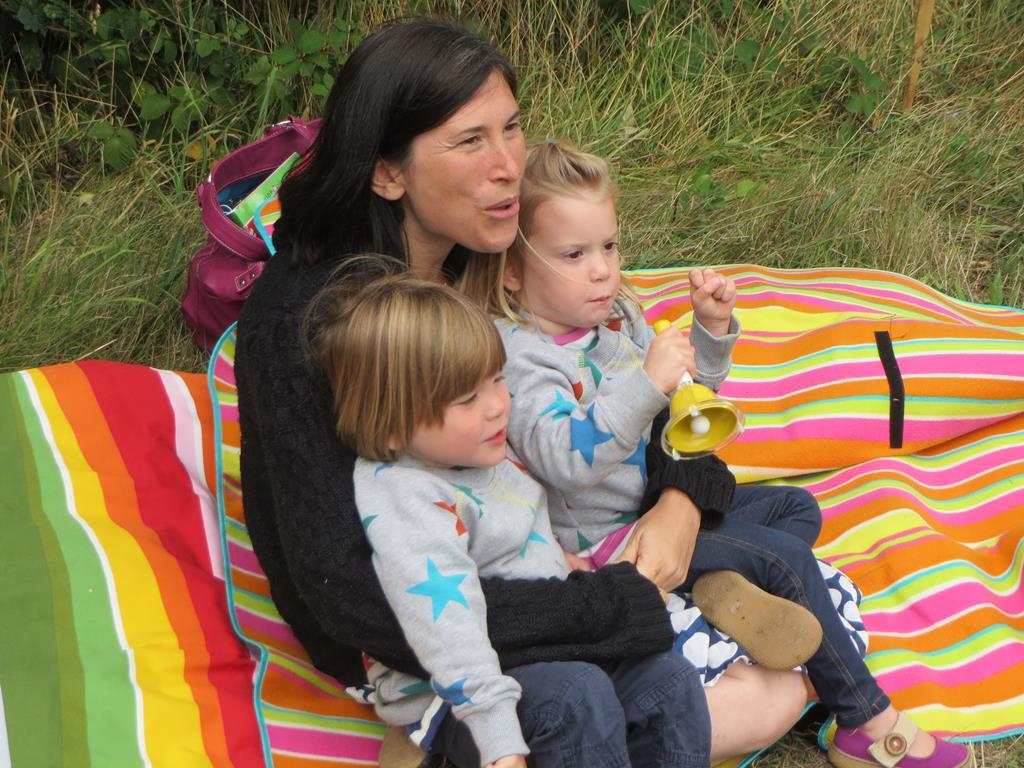 And our cheering and support seemed to be appreciated
The athletes waved and smiled and thanked us
I really enjoyed being there to see them and congratulate them on each stage of their difficult ride.
It was very strange each time we went to a pub or cafe for lunch or a break
To think that all those men and women were still focused and still cycling
On and on and on for hours and hours and hours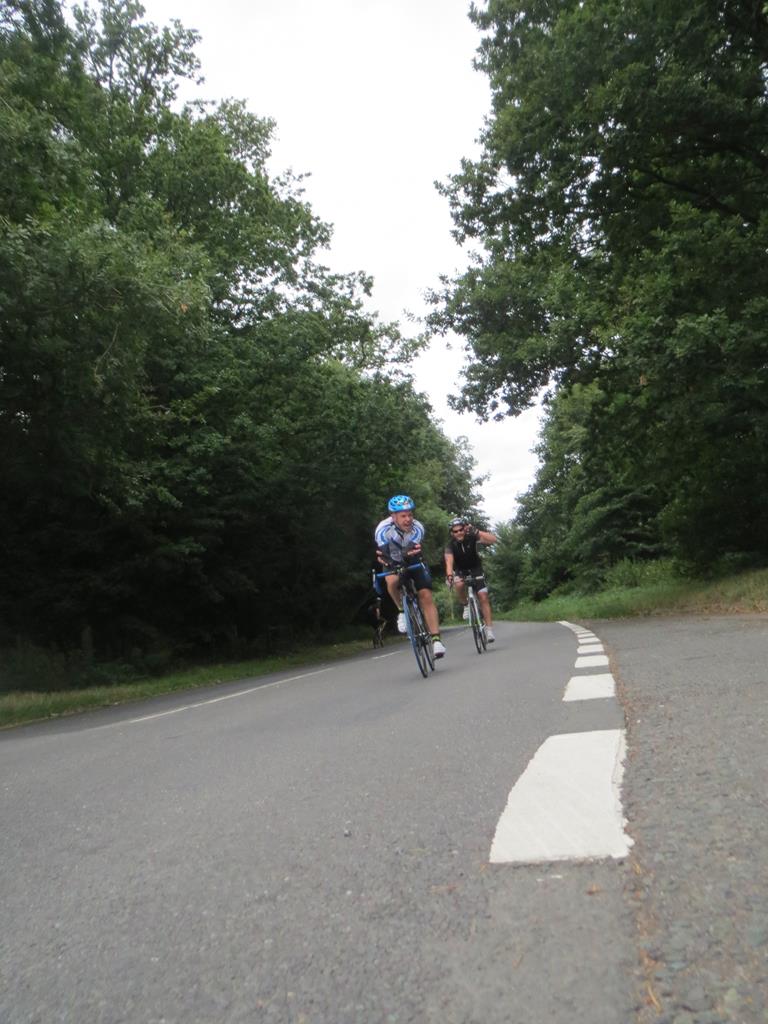 Before starting a marathon around Henley and along the banks of the Thames.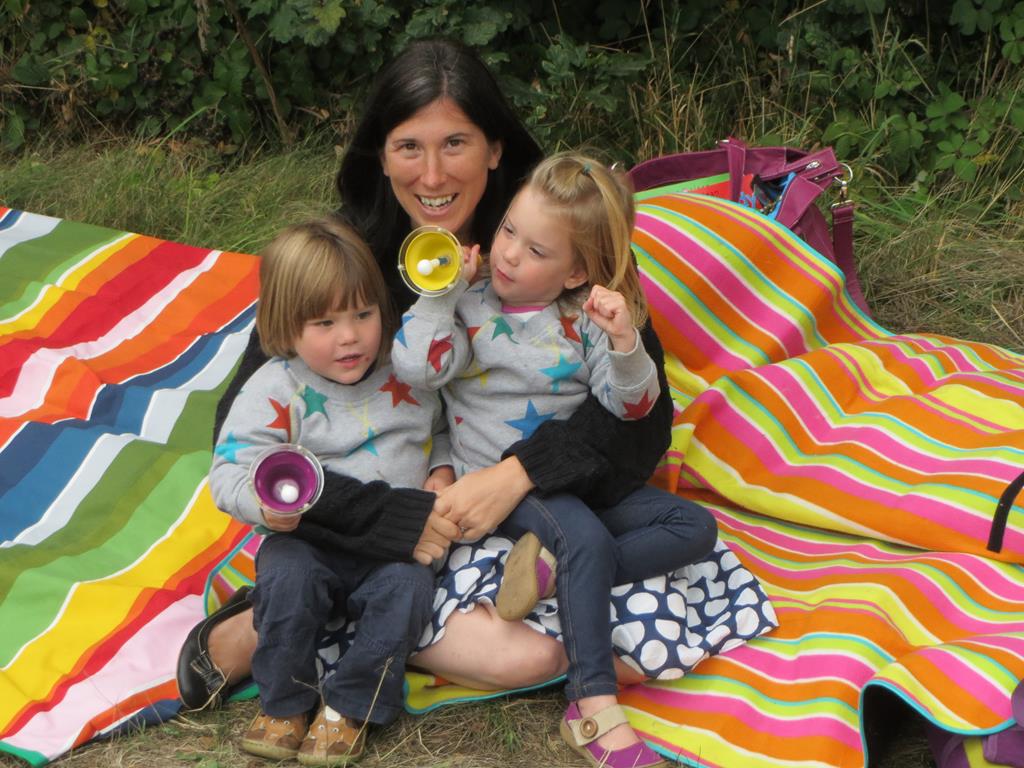 Supporting the run was great fun
Again we found a spot where we would be able to see people more than once
To give them as much support and encouragement as we could
As we went to the finish line to wait for Uncle Si and Pirate Princess Em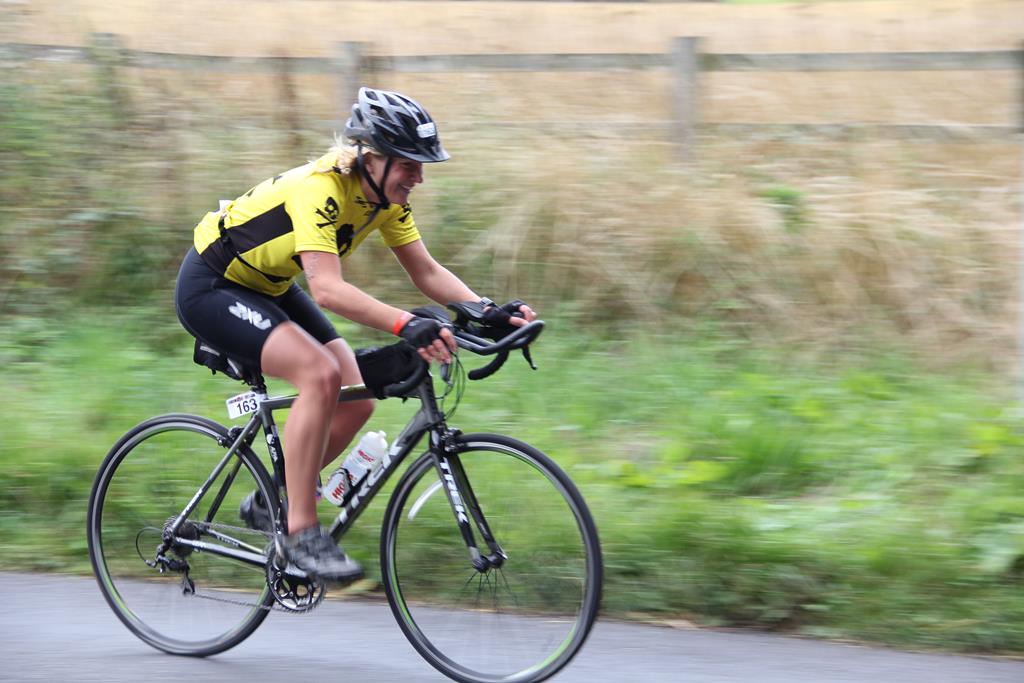 It was just so wonderful
Seeing the athletes crossing the finish line
Surrounded by friends and family
And sometimes holding hands with their children.
This was an immense challenge
I have so much respect for every single person that took part
And I am especially proud of Si and Em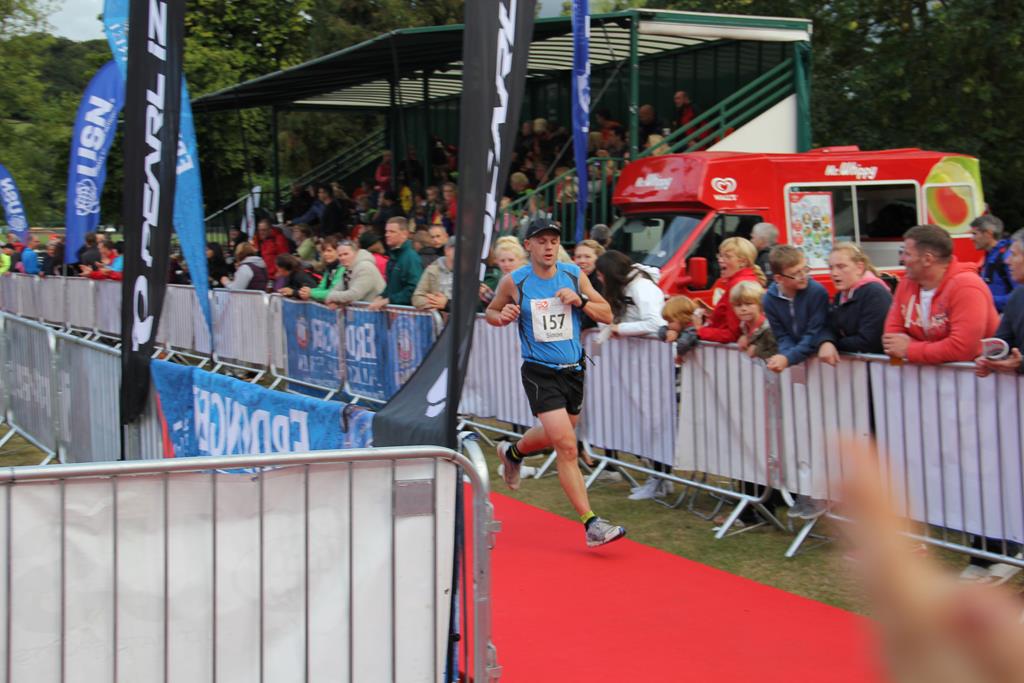 We were at the event for 12 hours
Esther and William were incredibly well behaved
And I am certain that Tilda was watching too
There were incredible skies over Henley yesterday
After the fog, when 'the sky came back!'
Si, Em and their friends all completed the Iron Man Triathlon in Henley yesterday with fabulous times. They all took part in this incredibly difficult challenge with determination and courage and smiles on their faces. I am so proud of all of you.
And thank you Simon, for doing it for Tilda. She would be so very proud of her roly poly uncle.
If you have a spare pound or two, please do sponsor Baby Tilda's Uncle Si.
He was amazing yesterday.