Cauliflowers Fluffy
Cabbages Green
BigJigs Wooden Play Food
Is the prettiest we've seen …
For the last few weeks we have been playing with some wooden crates of fruits and vegetables from BigJigs Toys.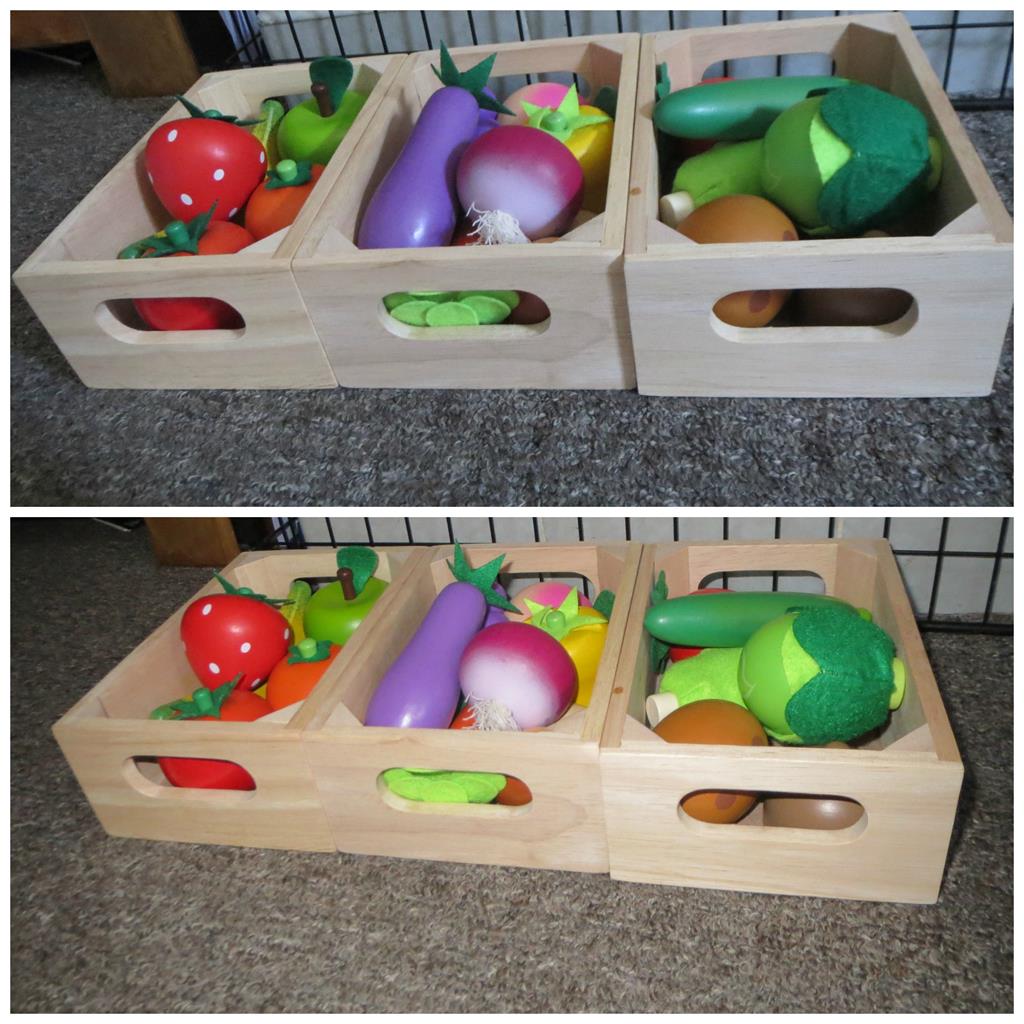 Play food is great for role play in a toy kitchen or shop, a pretend cafe or restaurant.
Play food can also be used for more structured activities such as sorting the foods into groups by colour or category. Thinking about the initial letter sound of each food item.
You can play games such as snap and lotto and also things like the tray game, where you remove one item and the children have to guess which it is.
You can use play food for feeding dolls and cuddly toys.
You can use it for drawing around and painting with.
Wooden play food can be used to talk about healthy eating and to introduce the idea of 5 a day and food groups.
You can try matching wooden fruits and vegetables to real ones and then do some tasting, with the real foods, of course. Big Jigs play food is great for this as the fruits and vegetables look realistic though are not made to scale. They are perfect for little fingers to grab, grasp and manipulate.
We have loved playing with our wooden BigJigs food.
We had a lot of fun creating fruity faces and making the faces show different emotions.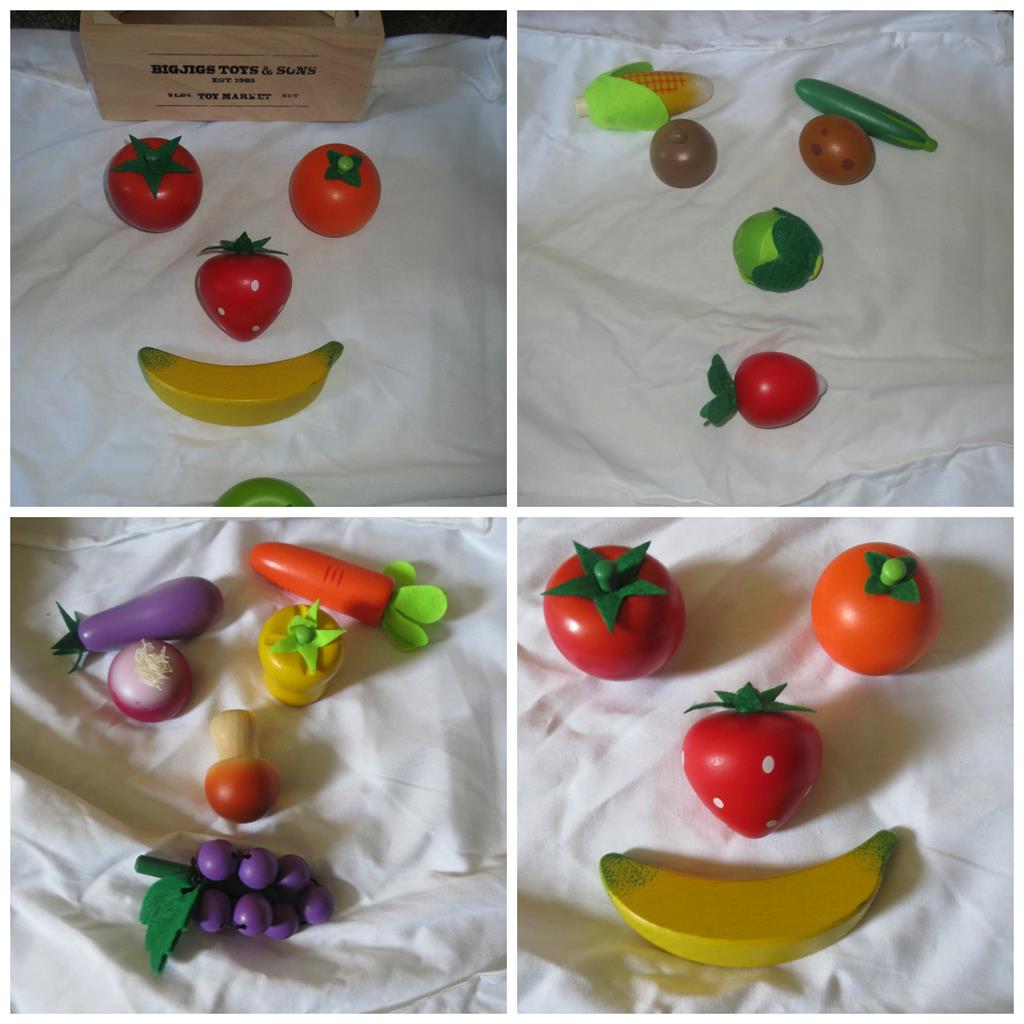 We have used them to talk about harvest and we made the produce dance to some of our favourite harvest festival songs including The Harvest Samba!
The foods have now blended nicely with out other wooden foods and made themselves at home in the cupboards of our wooden kitchen.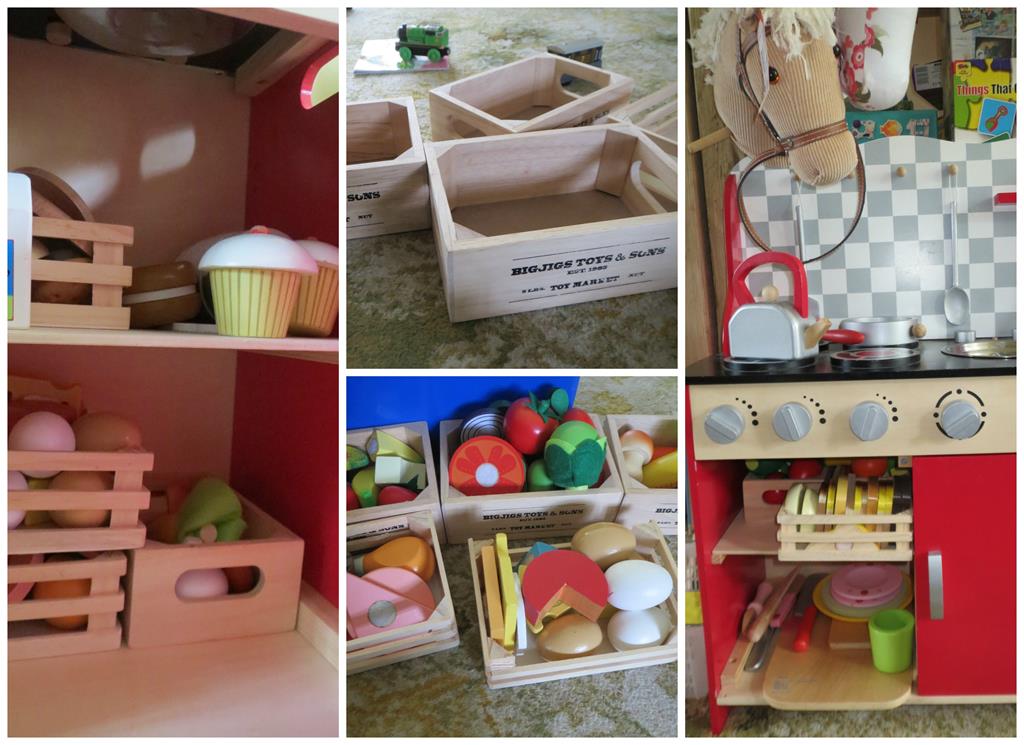 And every day, at the end of play, we can do one sorting activity or another as we tidy them all away.
You can see the full range of BigJigs toys play food and cooking toys here.
Some of these traditional wooden toys would make perfect stocking fillers for little ones this Christmas.
We were sent three small crates of wooden play fruits and vegetables for the purpose of this review.