In our role as Toad Testers for The Toadstool we have discovered some wonderful toys, games and puzzles.
If you have a few spare minutes please pop over to The Toadstool Shop and have a browse.
They sell beautiful toys that are wonderful for little hands and developing minds.
They are perfect for children with big ideas!
Plus Plus is a perfect example of the kind of product you can find at The Toadstool.
Something simple but just a little different.
Just quirky enough to make it stand out as something rather special.
Esther and William are three years old.
They are quite advanced I believe with their language skills and have an awesome vocabulary.
But in other areas they are behind where they should be because of their prematurity.
One of these areas is their ability to build things and to work on puzzles or projects for any length of time.
When I first saw the tiny double plus shaped tiles that make up Plus Plus I thought that Esther and William were not going to get it all.
We first tried on a sunny day and we took them out into the garden on blanket and just all had a play.
We all enjoyed sitting in the sunshine and linking the tiles together not really making anything.
Esther was the first to want to make something non abstract.
She asked me to make her a chair.
A tiny baby bear chair and so I did. Of sorts.
After this initial play with Plus Plus Mini we had a few more short bursts of feeling the tiles, linking them together and talking about the different colours and the shapes that we made.
We looked at them on silver foil, on black card and on a mirror.
Then one day last week I left the Plus Plus out after preschool on foil dishes, as one of our After School Invitations To Play.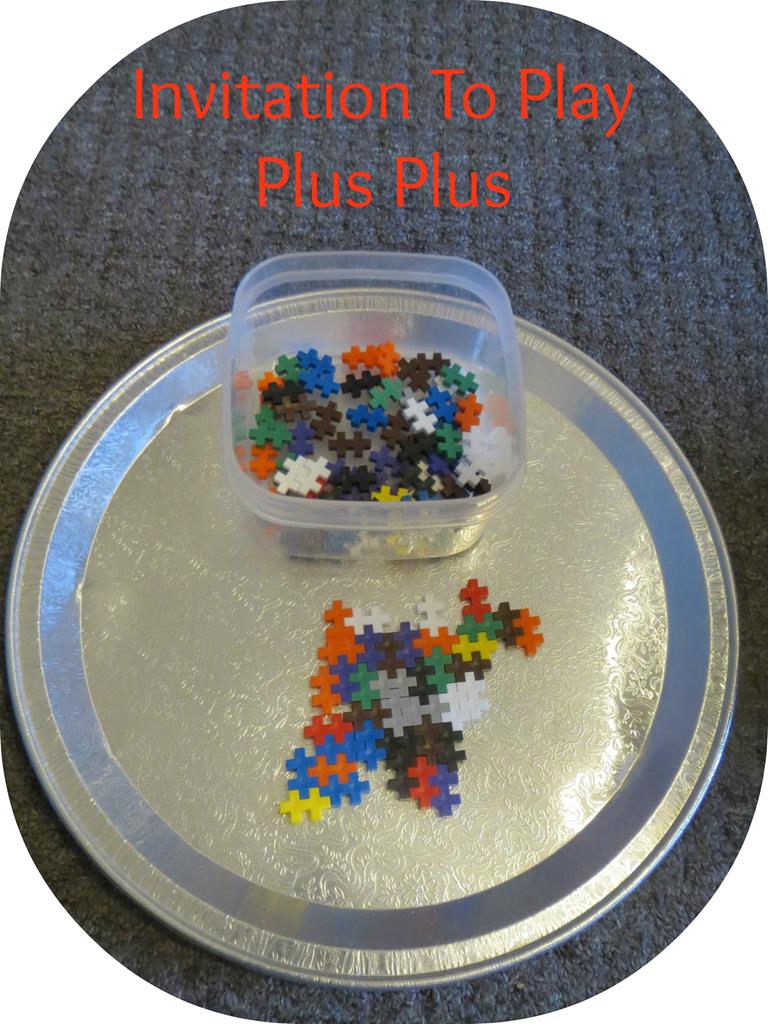 It is really interesting for me to watch the different ways my children play.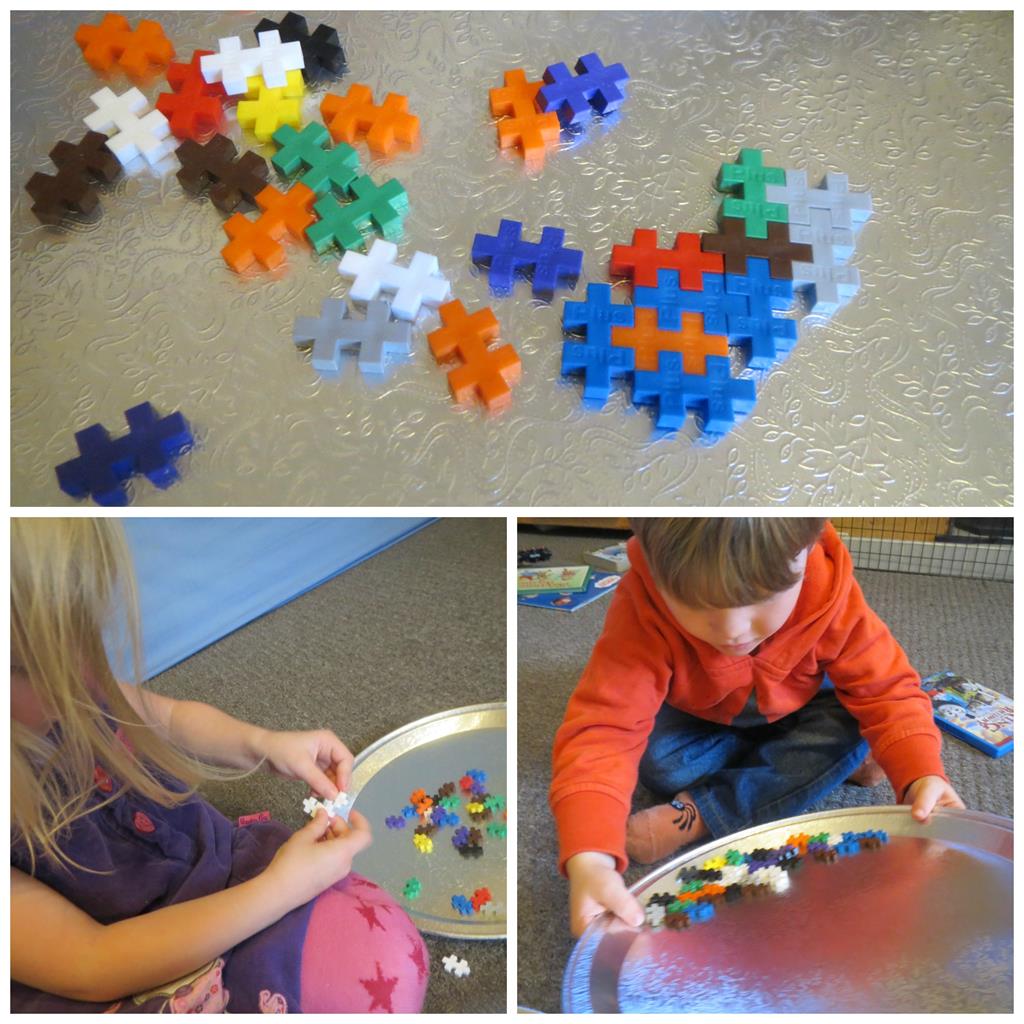 Esther sat carefully linking the tiles together. She did not make anything in particular but she seemed to know what she was doing and was happy doing it. She asked me to make her another chair!
William liked picking up the tiles and letting them run through his fingers. He liked moving them around the plate and listening to the sounds. He enjoyed pouring the pieces from plate to pot and back again. He was not really interested in trying to fit the pieces together.
I found connecting the tiles and making abstract patterns really quite soothing and therapeutic.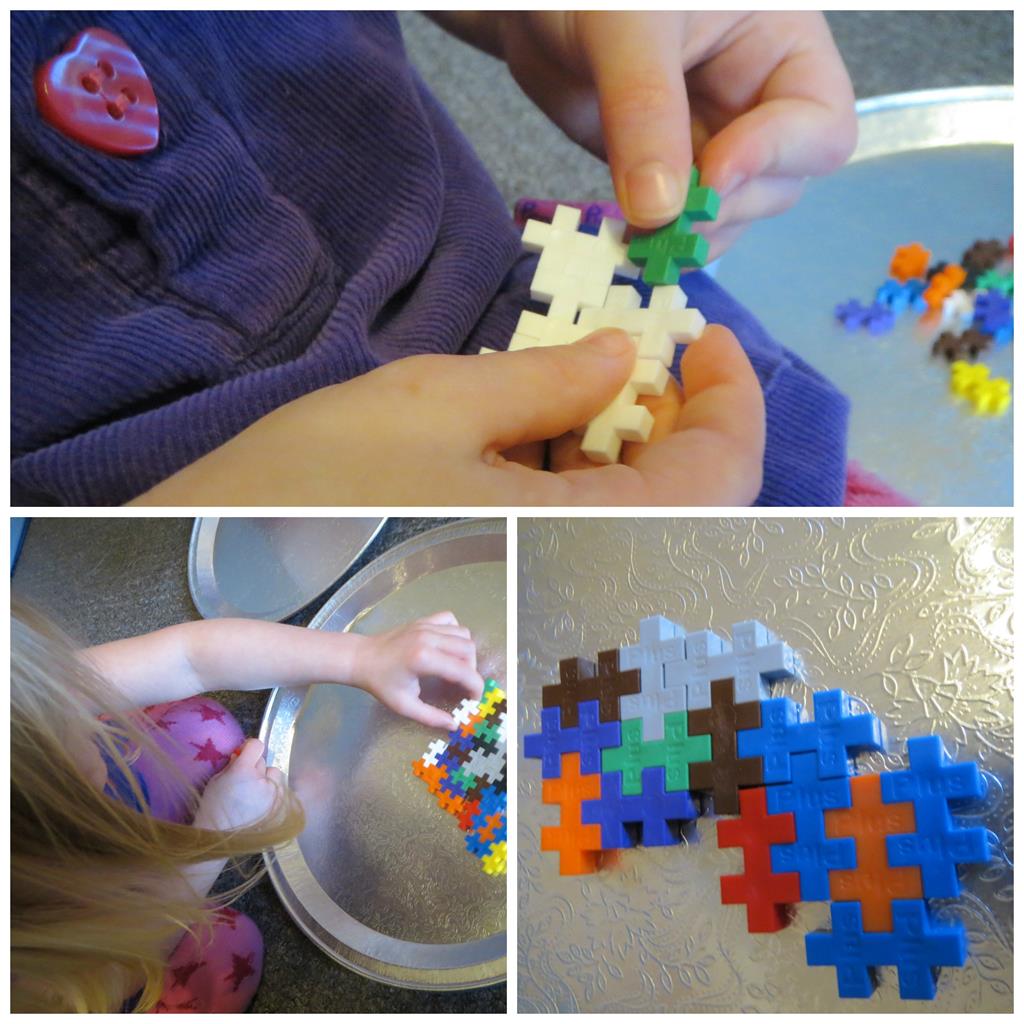 It was a lovely calm after school activity for all the family, that we could experience and enjoy in our own special way.
Plus Plus has been doing the rounds among The Toadstool Toad Testers and has become something of a craze for adults and children too.
There is a hashtag #TTPlusPlus, a Pinterest board, a linky and a Facebook page!
I have to admit it is really rather addictive! Go on! Have a go!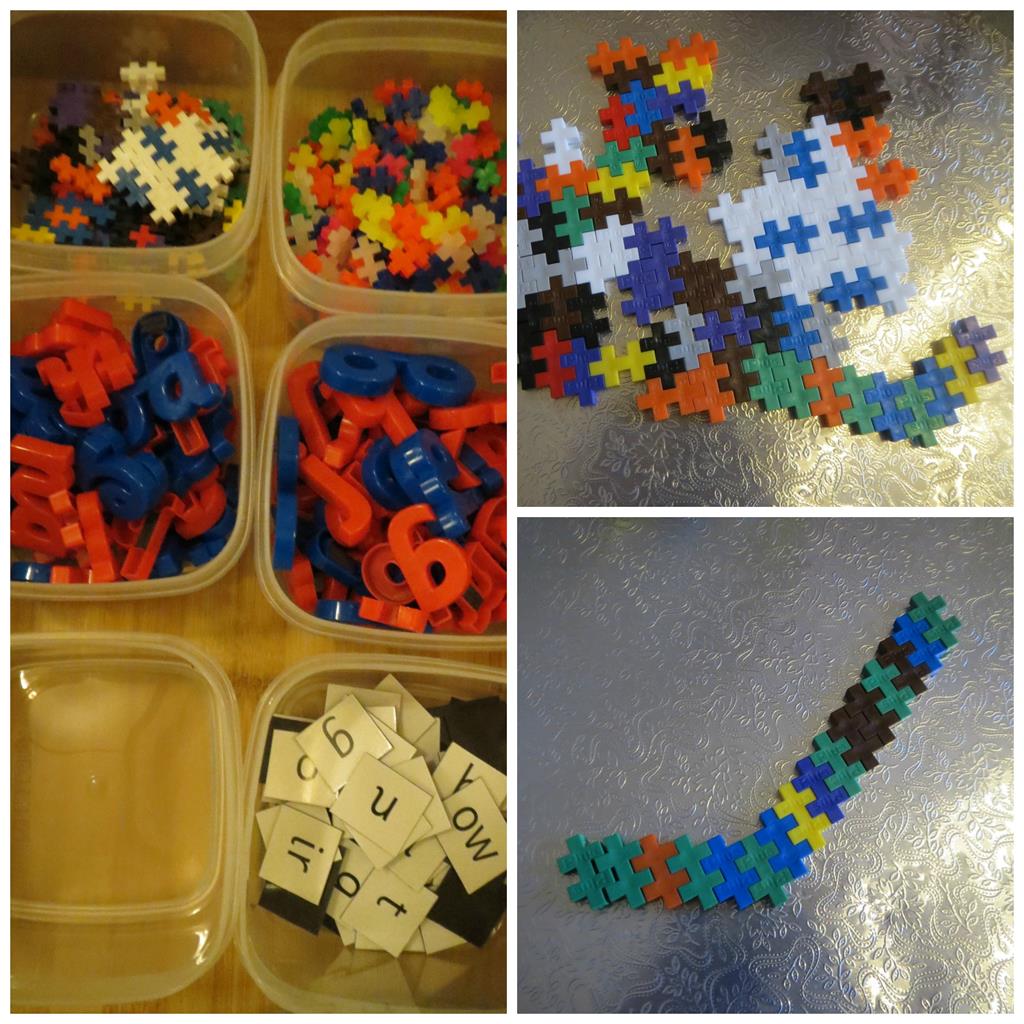 I think that a small PlusPlus Building Set would make a fabulous stocking filler this Christmas for a child of any age.
Please follow the links below to read reviews from people far more arty and creative than me!
And with older children.
This Day I Love
The Brick Castle
What Me And The Boys Say
I actually think it would be a fun festive present for adults to play with too. They could make something as magical as this!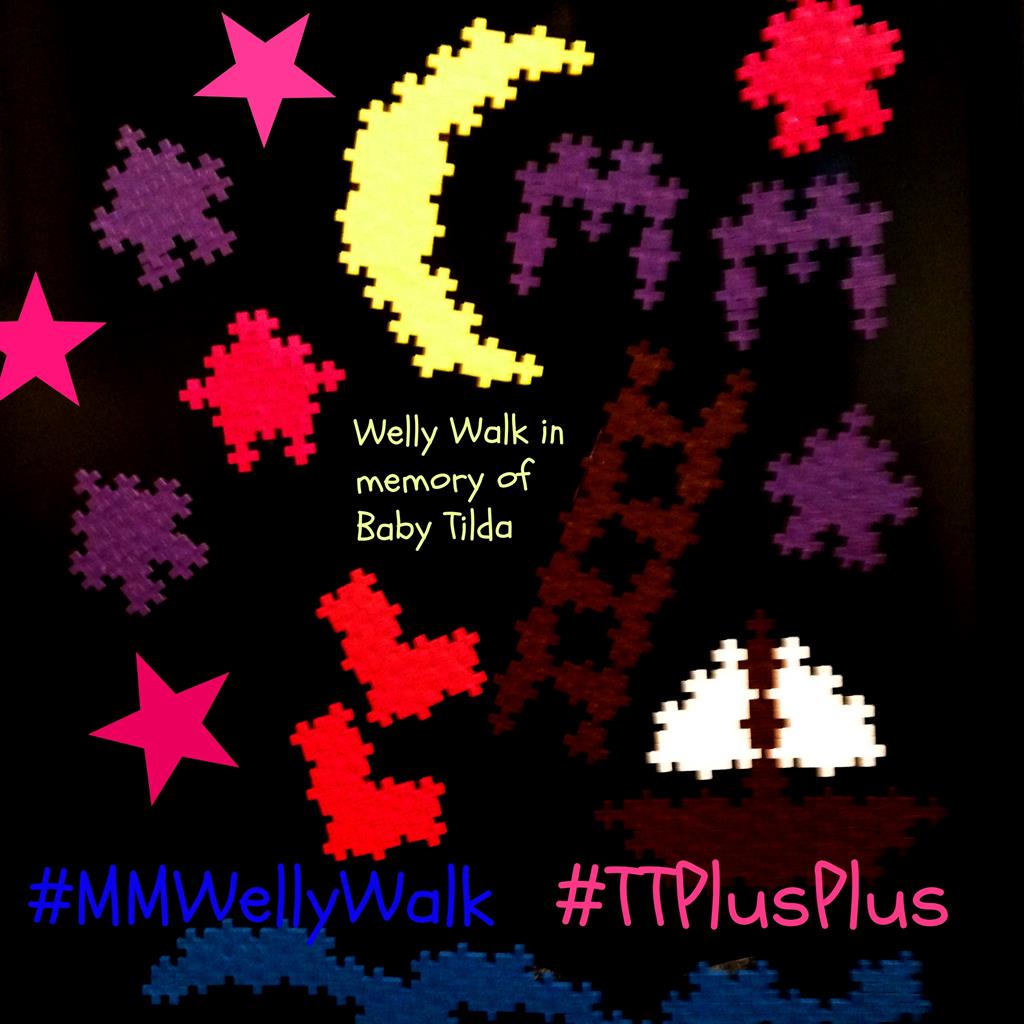 If you would like to try Plus Plus for yourself and you are coming to the Welly Walk on Sunday then you will be able to have a play at The Toadstool Stand.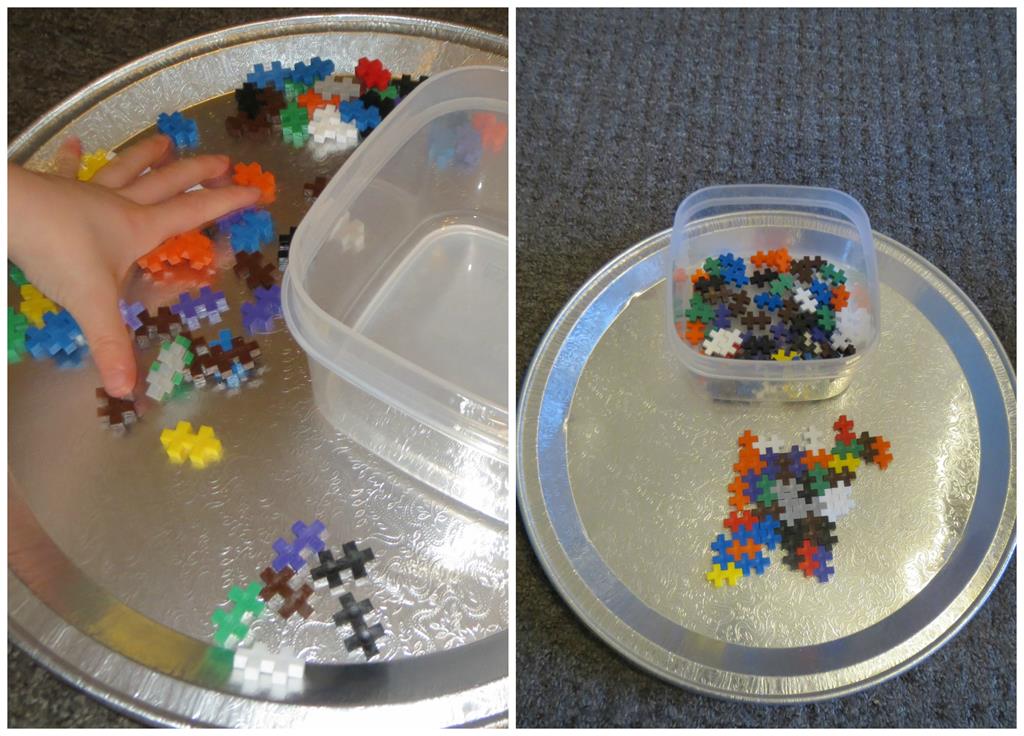 If you would like to win a set of the fabulous Plus Plus from The Toadstool then you can enter the giveaway below.
Good Luck!
We were sent two packs of Plus Plus to test for the purpose of this review.