Here at Edspire HQ
We are train mad
Absolutely bonkers for trucks, tracks and trains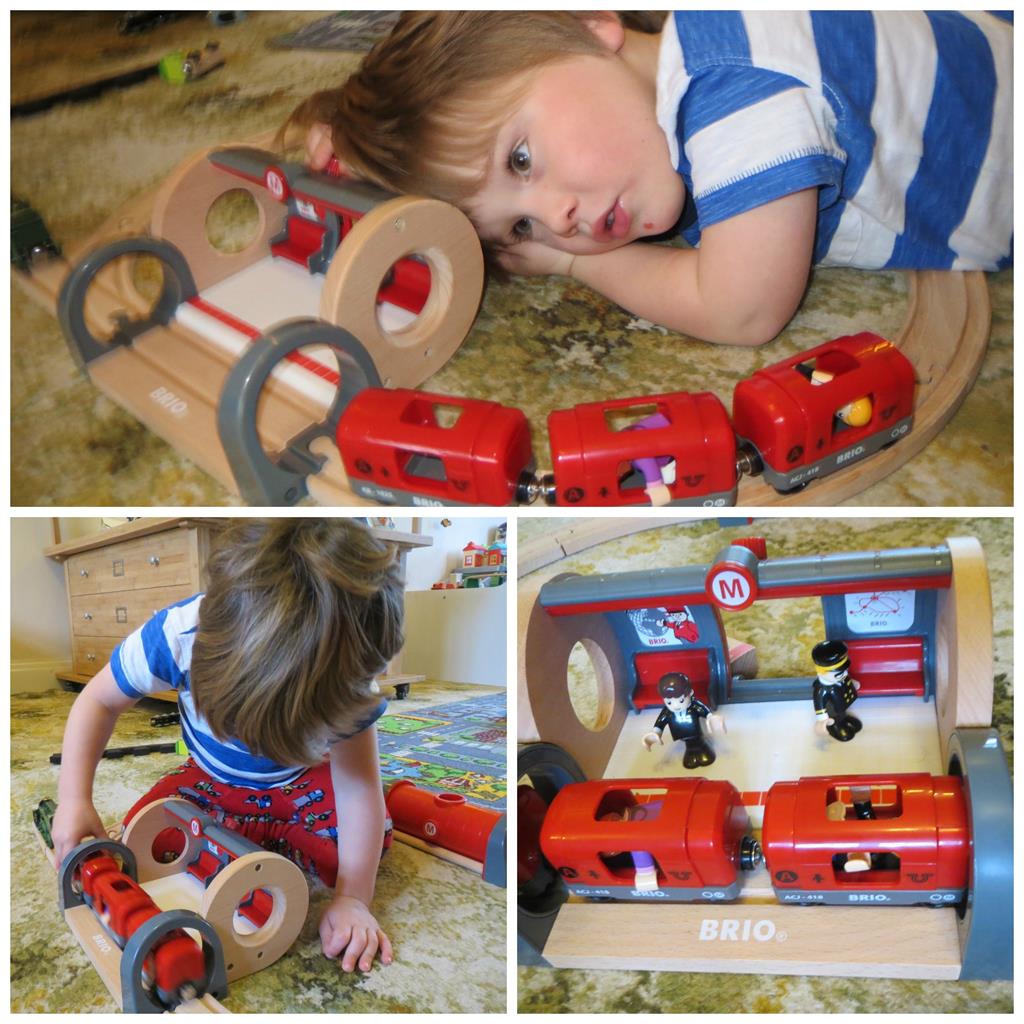 Today I saw my lovely friend Karin
Asking for inspiration for tracks
And decided that I should share
Some of our engineering feats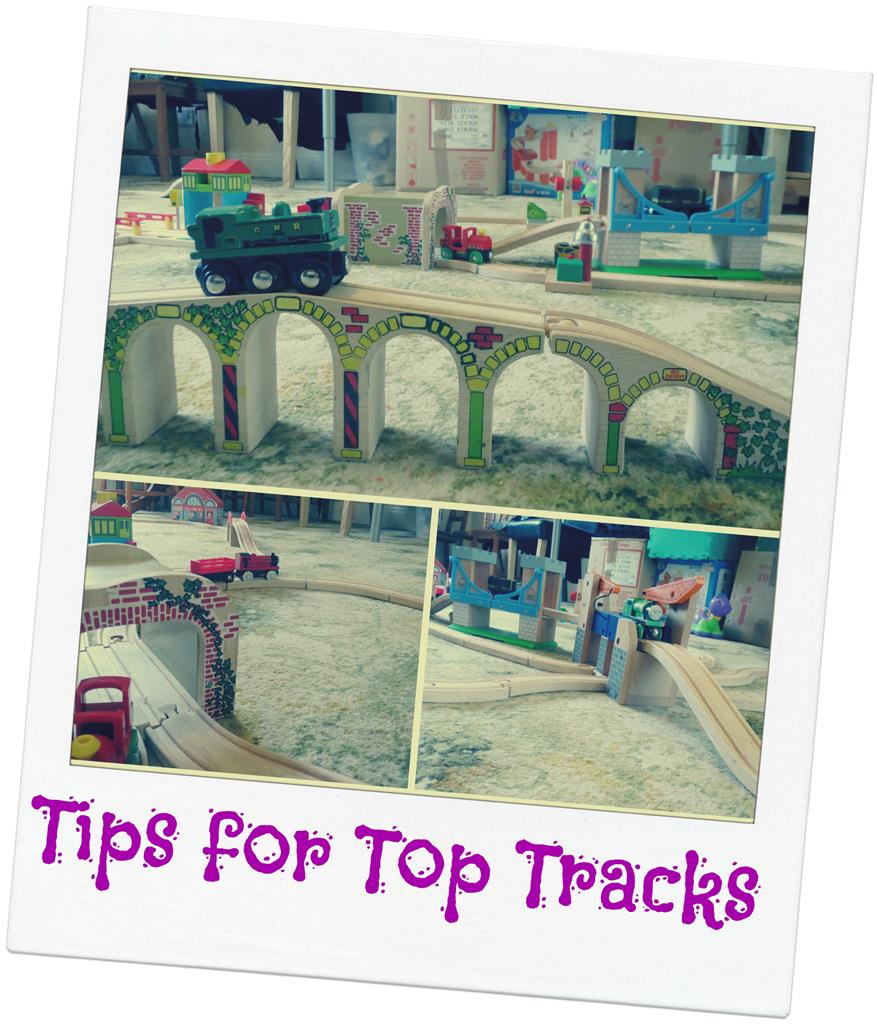 To be fair I cannot take any credit at all
Daddy and his little helpers
Do all the track building round here
I choose the parts that we buy
I add the storytelling element
But the construction and engineering
Has very little to do with me

Esther and William have adored trains for as long as I can remember
They have loved Thomas now for at least a year
I often think of beautiful Baby Tilda
And wonder if she would have been sucked in
To the splendour of Sodor
The romance of the railway
Or if she would have chosen her own different path?
I am not entirely sure the choice would have been her own.
Here at Edspire HQ
We are train mad
Absolutely bonkers for trucks, tracks and trains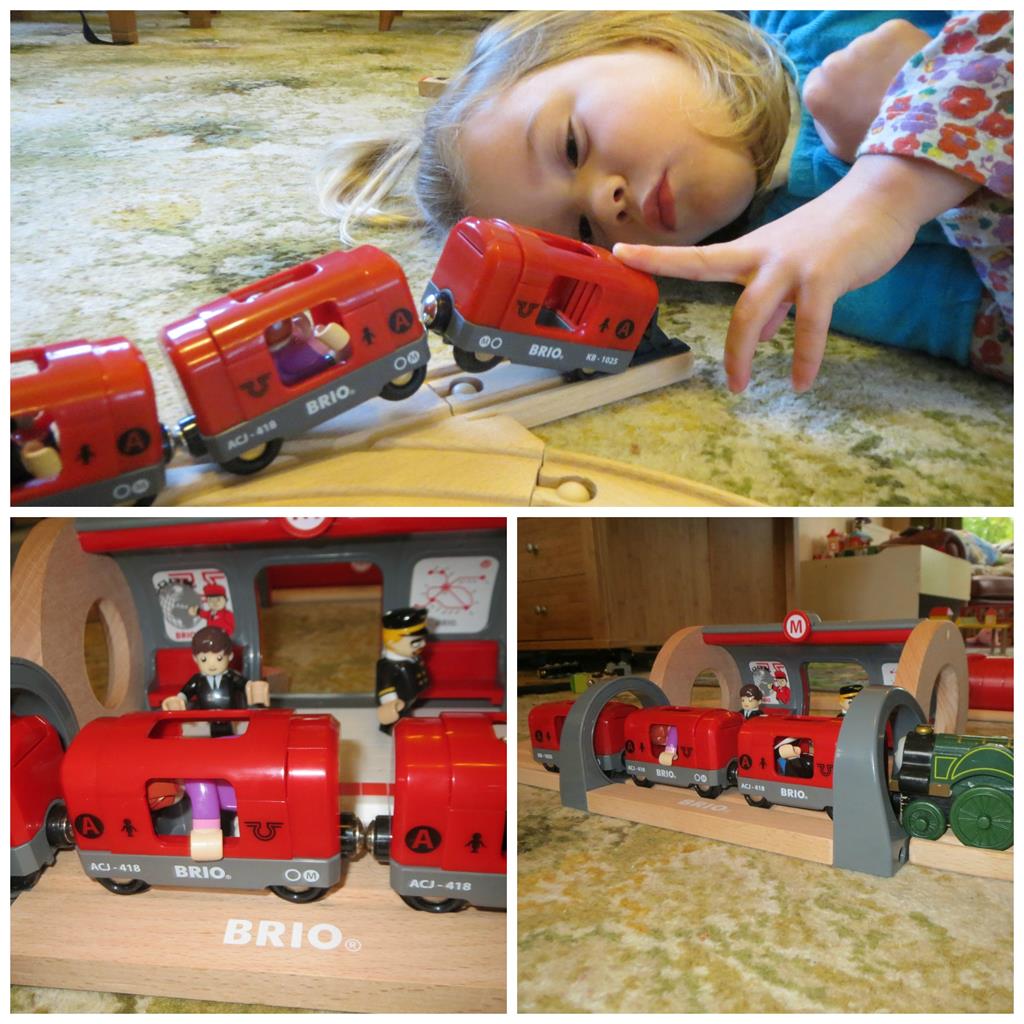 No matter how many new toys we get
No matter what different types of trains we try
We always come back to our traditional wooden track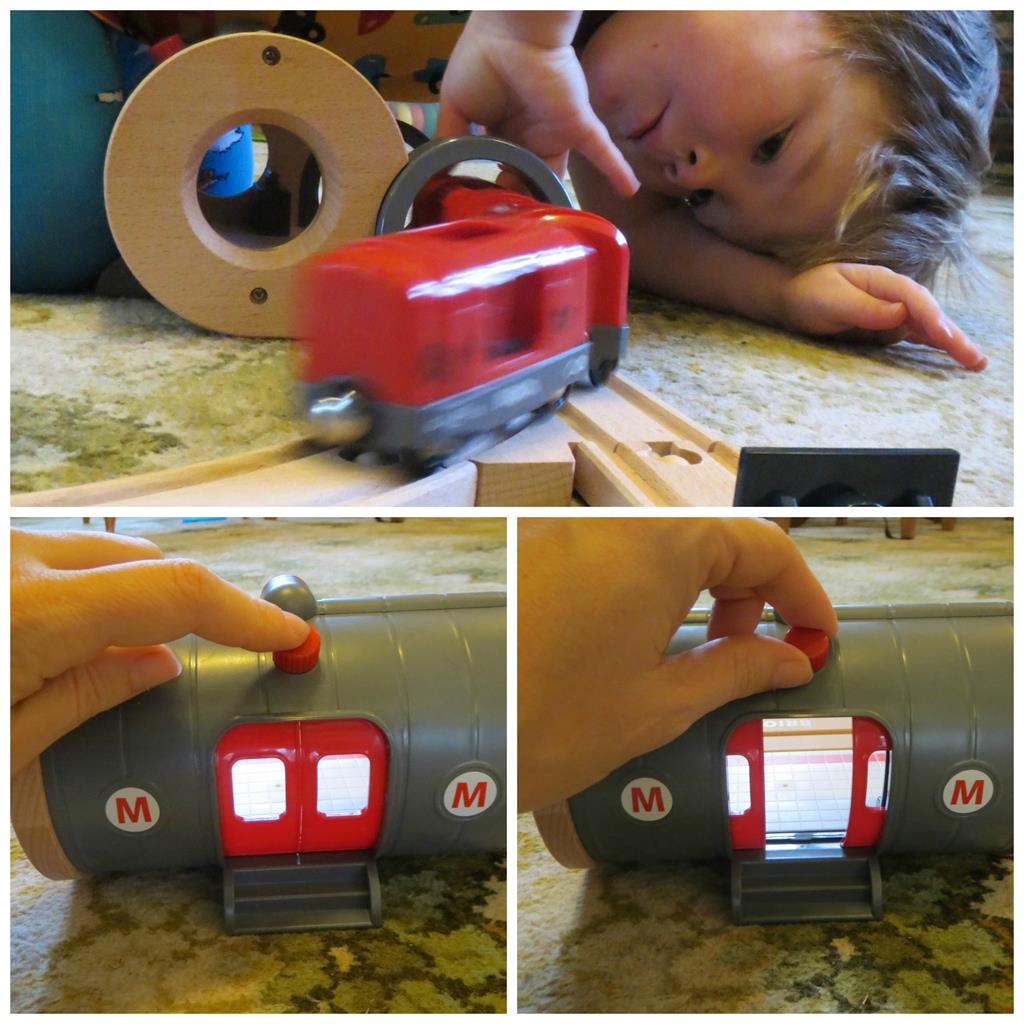 Made up of BigJigs and Brio
Janod and GLTC
A dash of Tesco accessories
And some unnamed, unbranded wooden trains
A real mish mash
Of wooden wonder
Our favourite waste of time
Filling the playroom with trains and track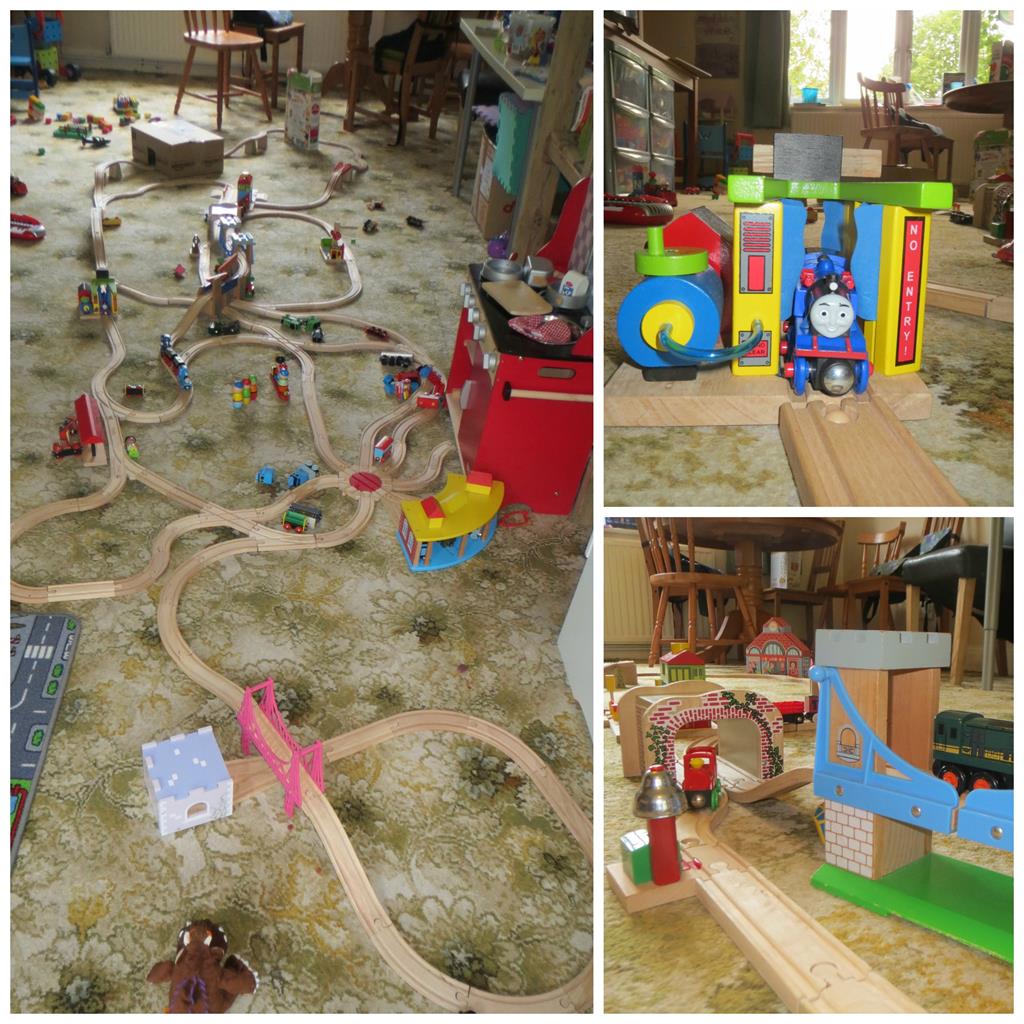 So what would be my tips for a top toddler track?
From two and a half to three and a half
This is what Esther and William have most enjoyed
Top tracks include a range of bridges
We have bridges of varying colours, sizes and functions
The gentle rise and fall of the viaduct is a favourite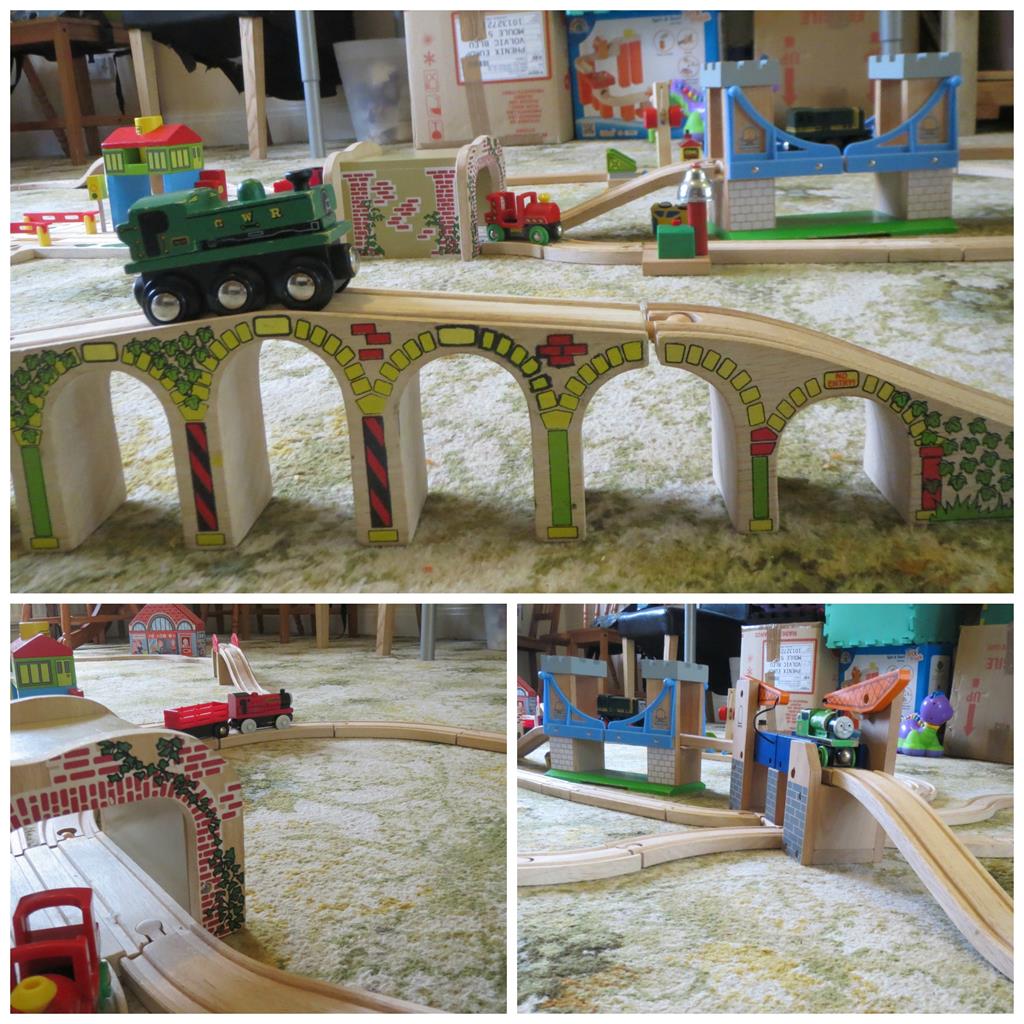 Top tracks include interesting twists and turns
They involve having to make choices
This way or that way?
Under or over?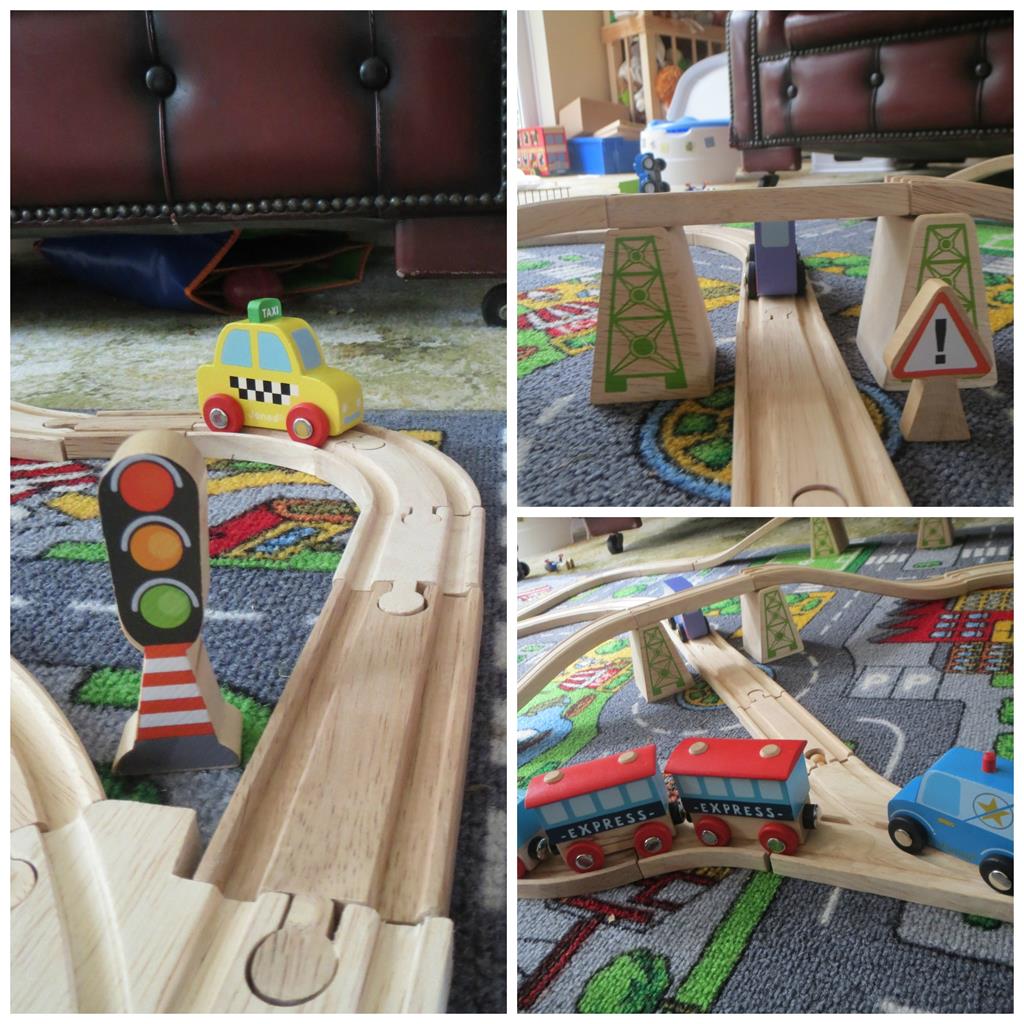 Top tracks encourage problem solving and decision making
A turntable is a great addition to a complex track
It opens up lots of different routes and runs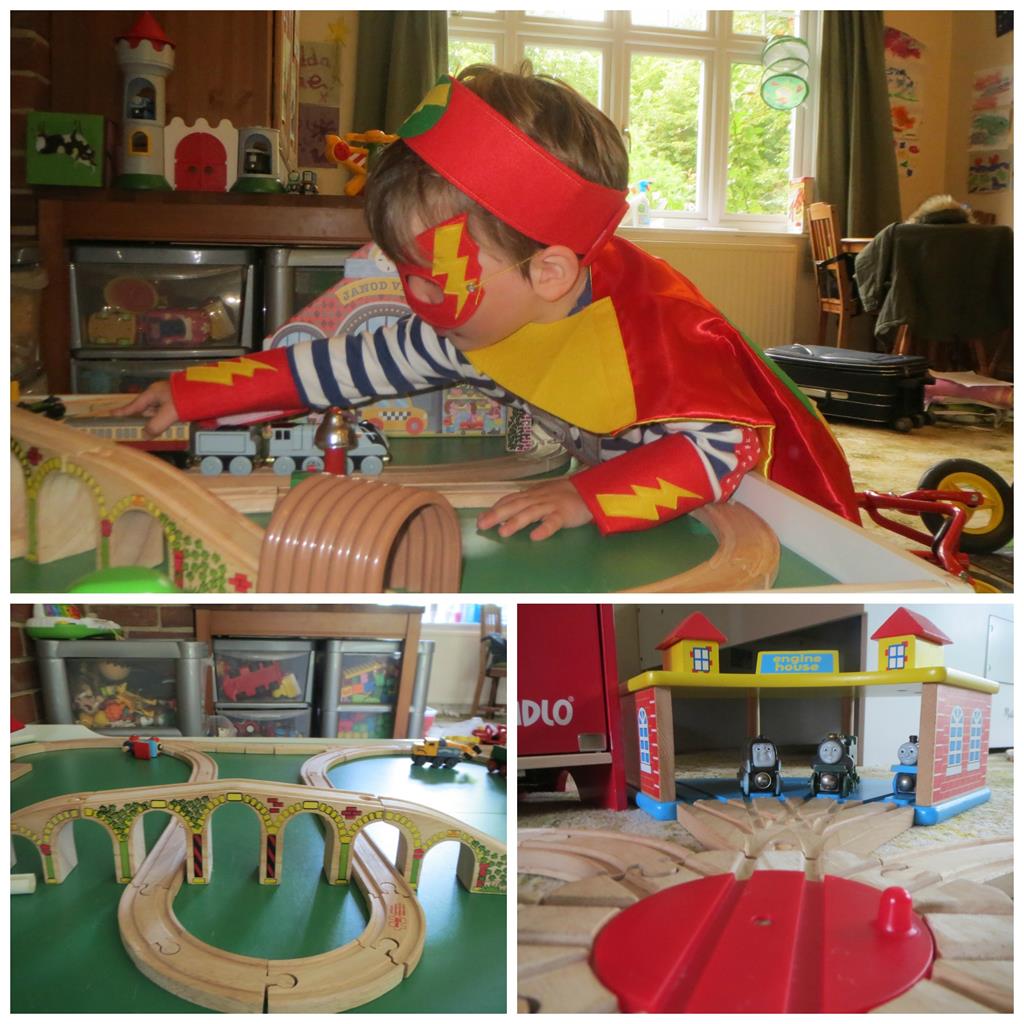 Top tracks include different levels
Create them with wooden blocks
Or use the furniture to add interest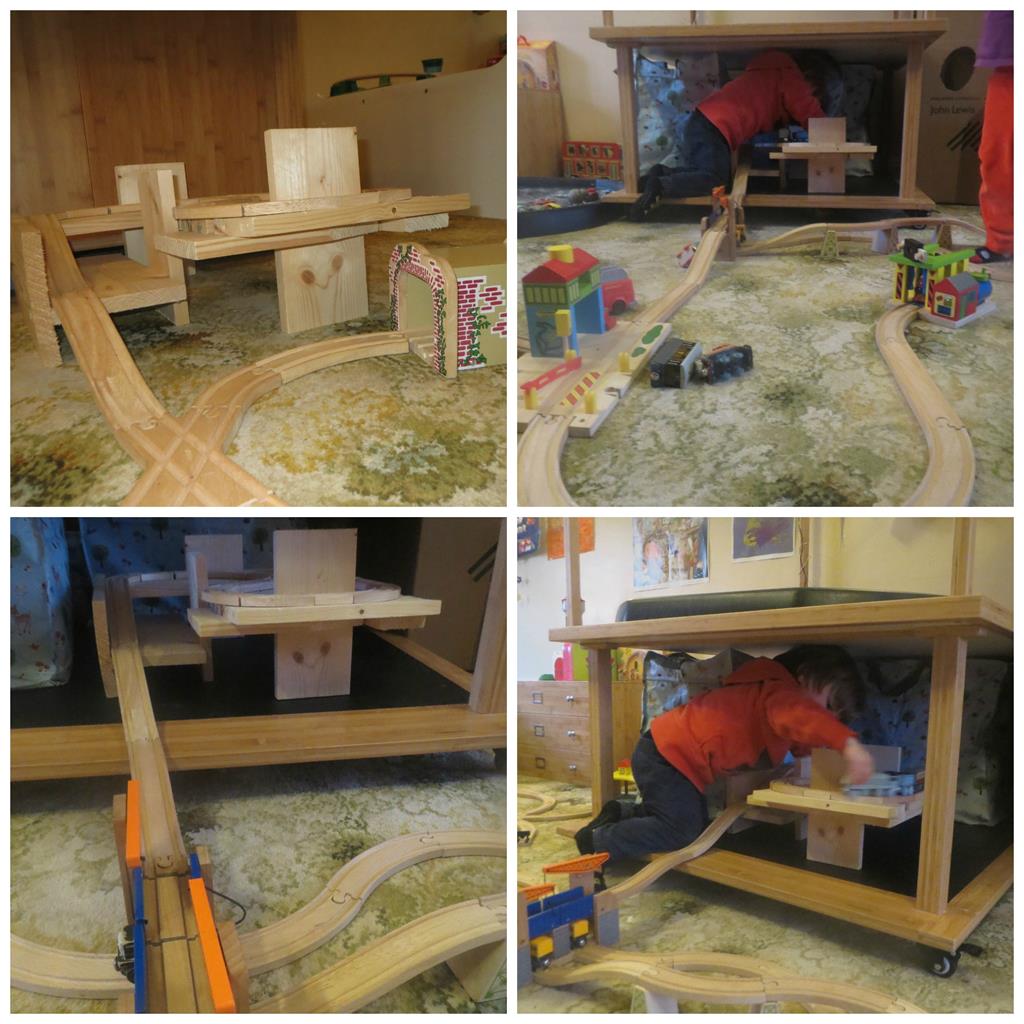 Under the sofa leg
Round the play table
Up and over a shelf
Between two surfaces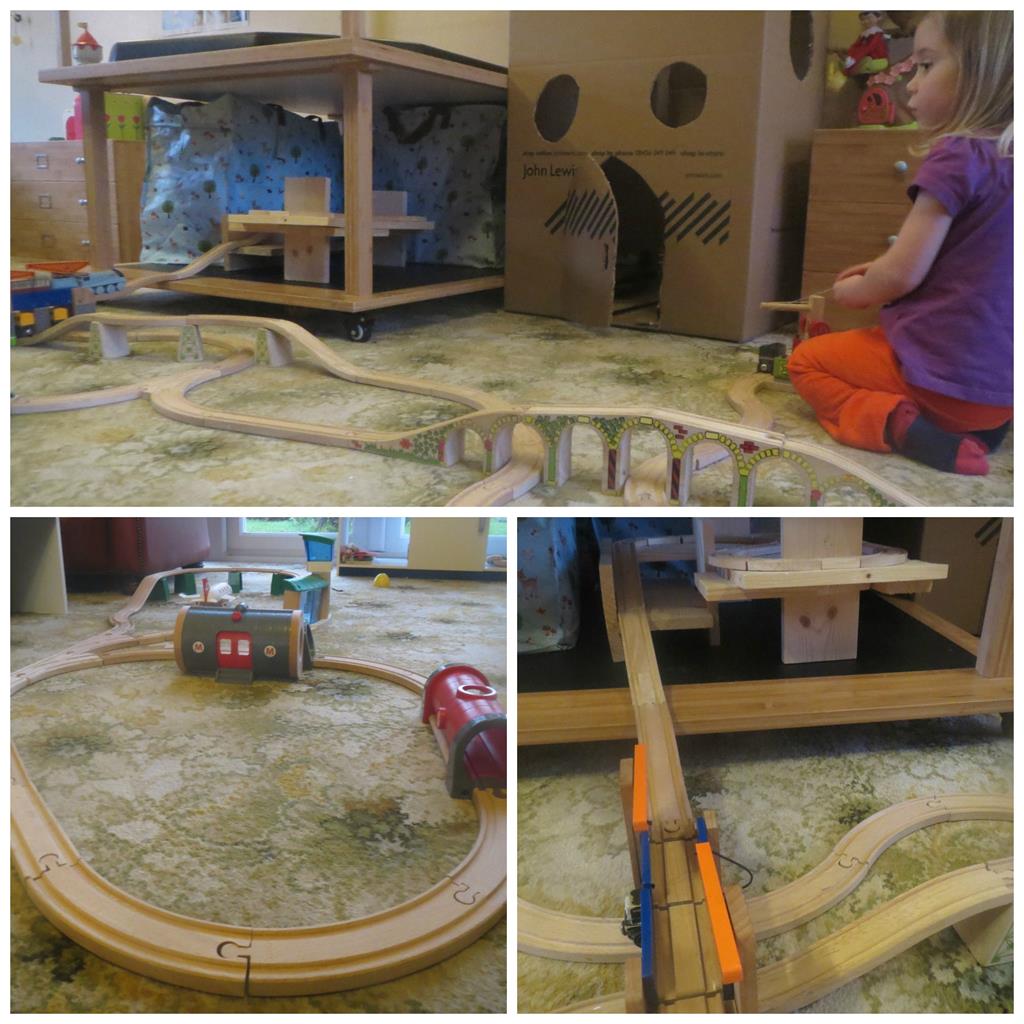 Top tracks are not always in the same place
Sometimes inside, sometimes out
Sometimes on the floor
Sometimes on a table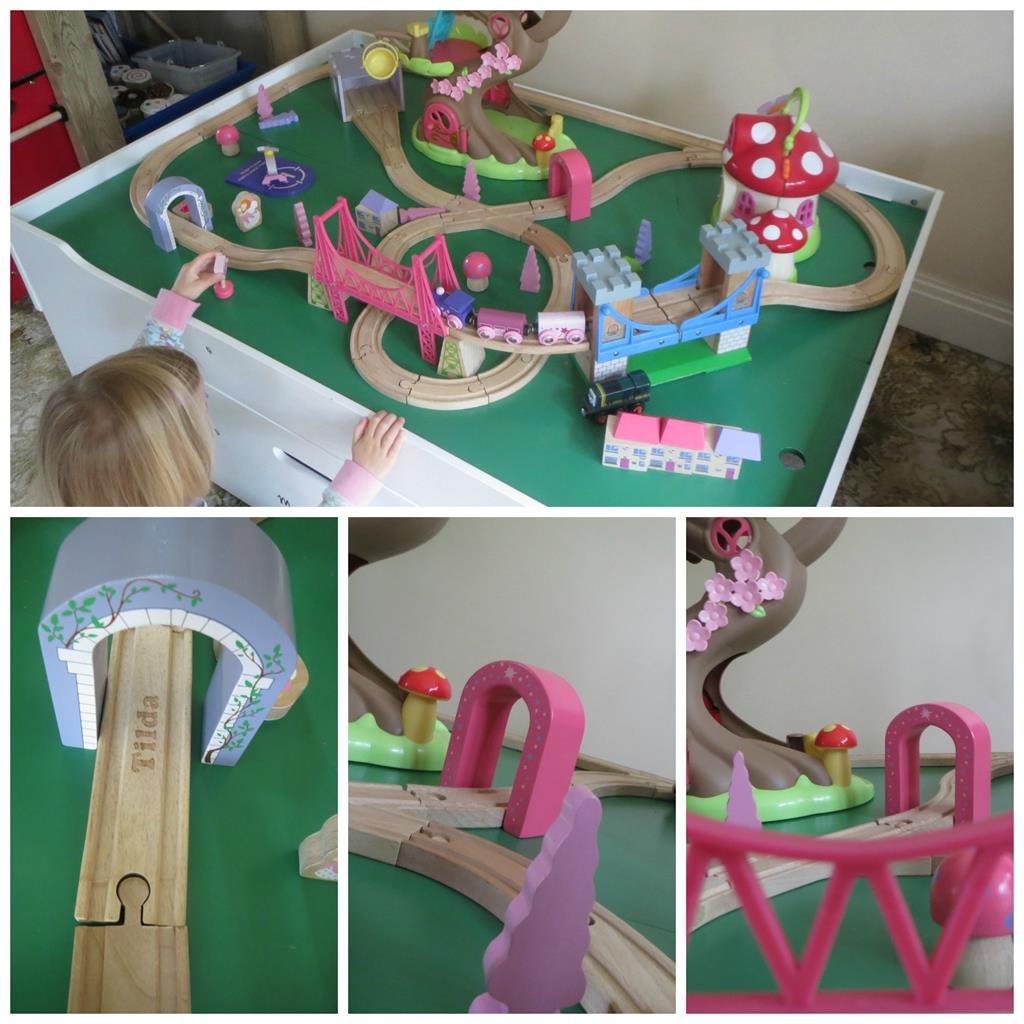 Top tracks have room for lots of engines
Working together along the lines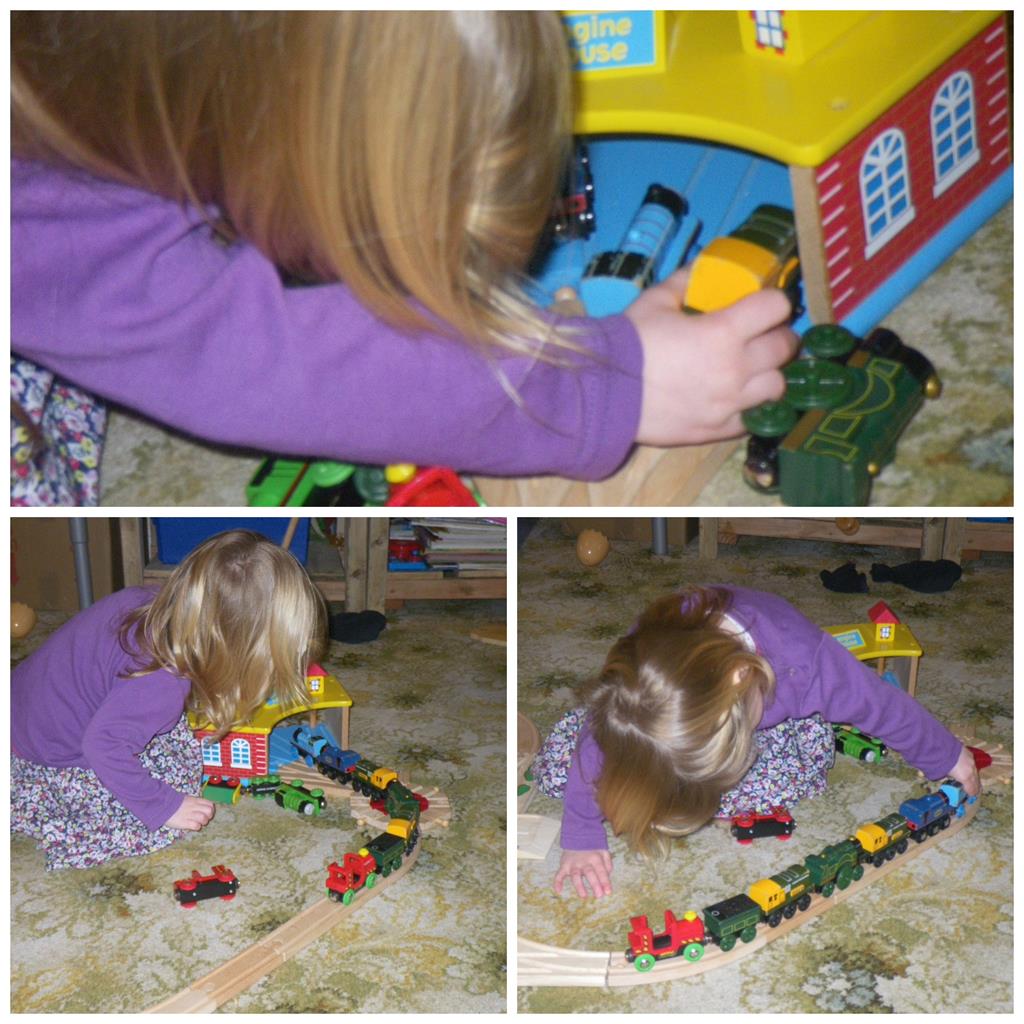 Top tracks have potential for accidents
For trains getting into trouble
Falling off bridges
Crashing off tracks
Dead ends and no entry signs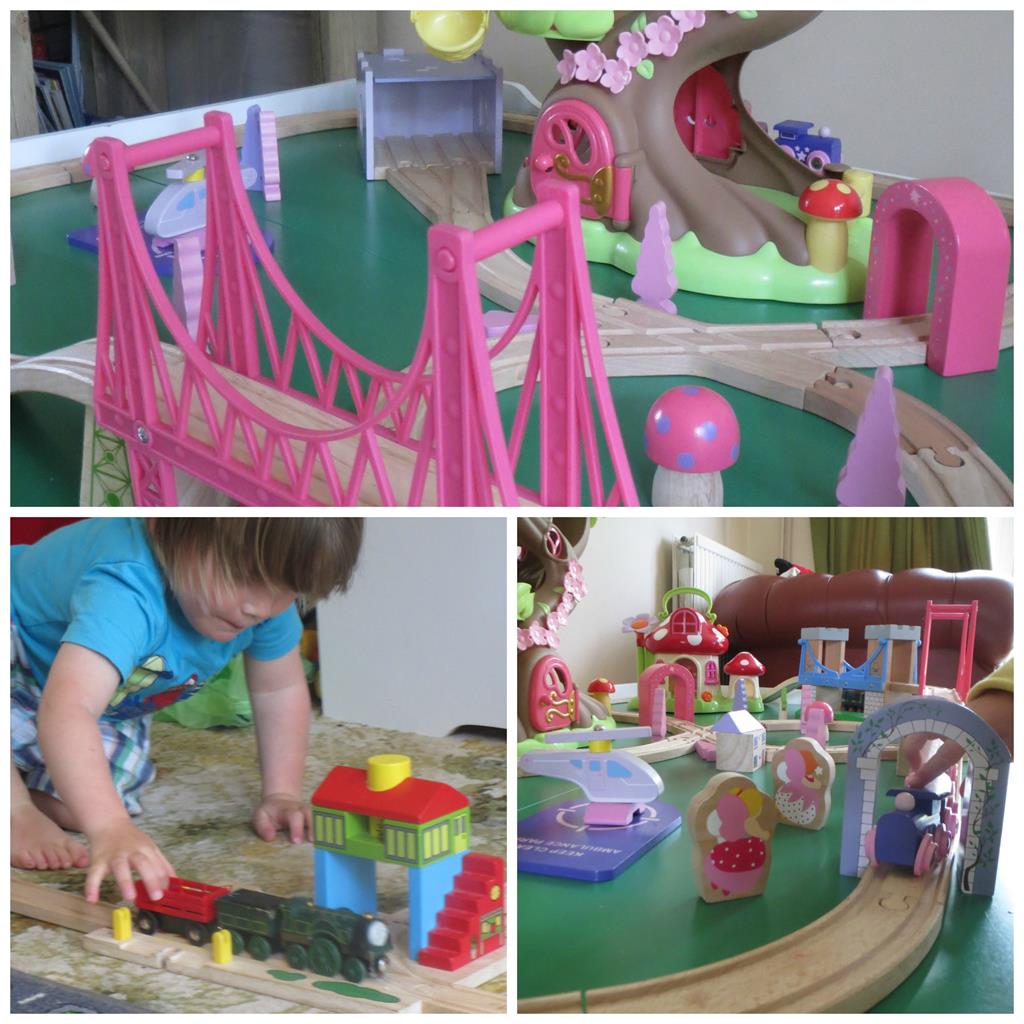 Top tracks have bells to ring
Have actions that cause exciting things to happen
Top tracks make use of lots of other toys
Past the castle
Through the tunnel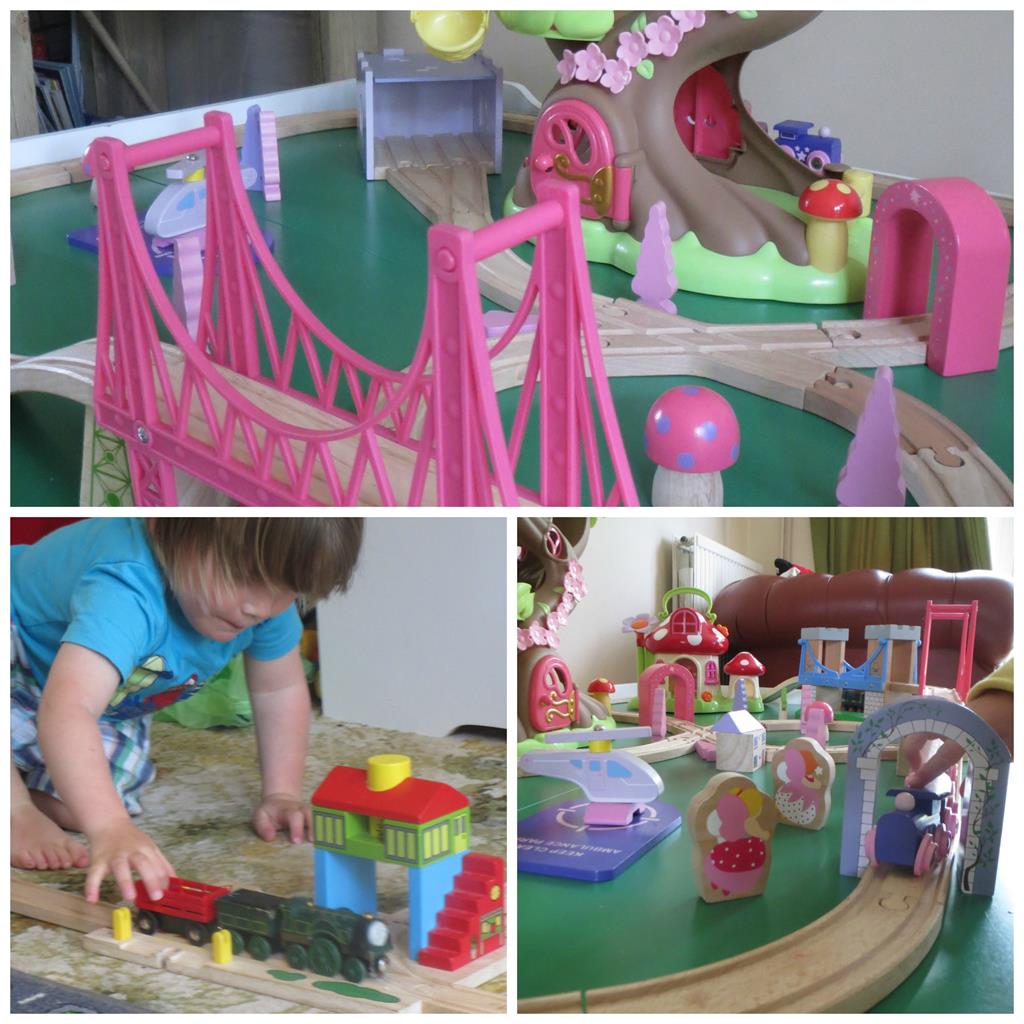 Beside the track runs road for the Land Train
Top tracks can be found in autumn leaves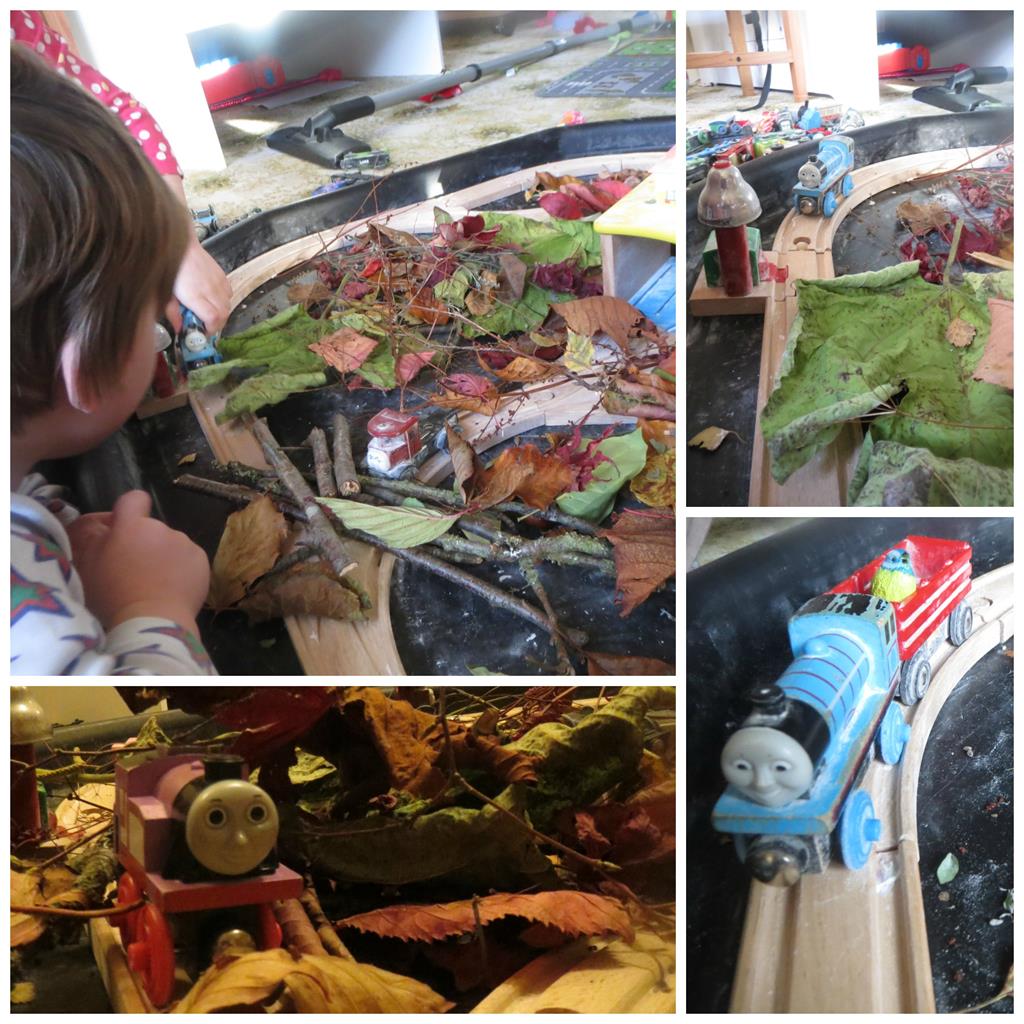 Or covered in super soft snow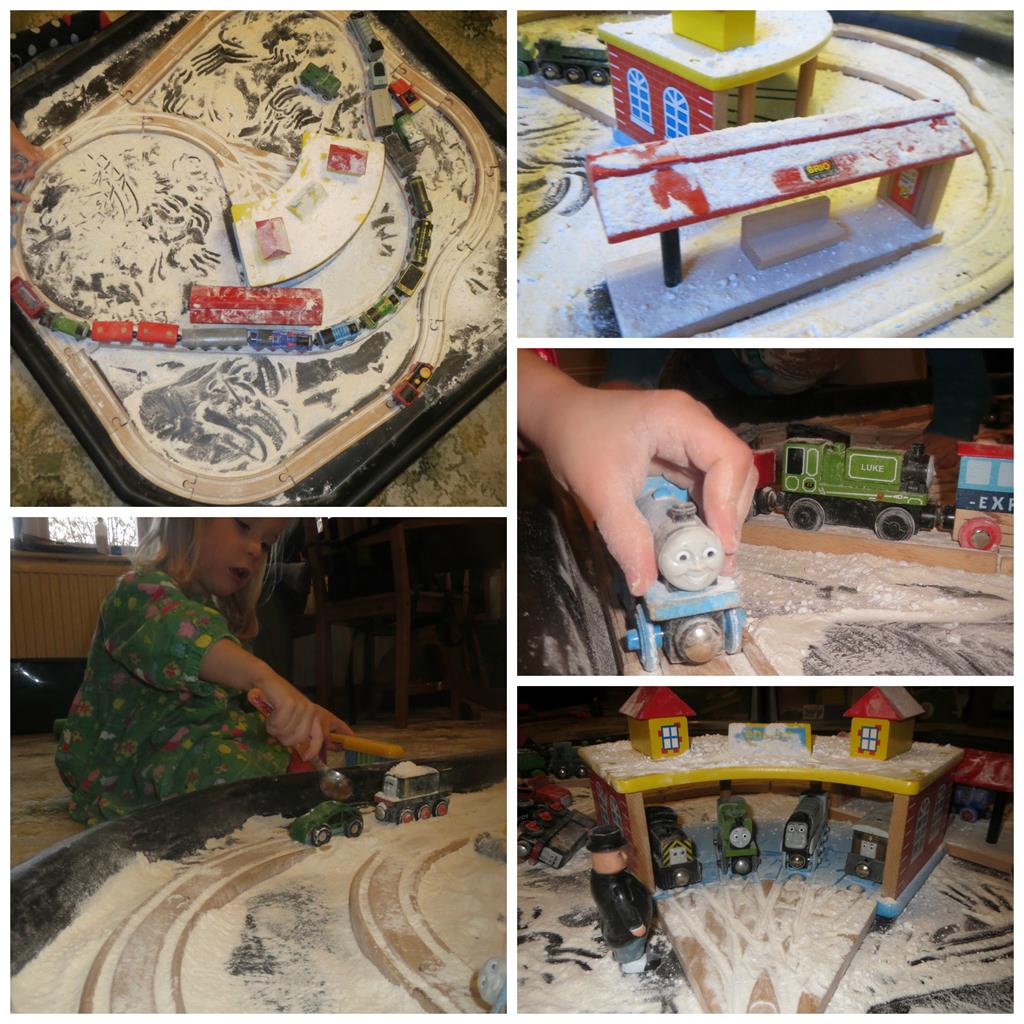 Top tracks offer characters and potential for telling stories
Top tracks set different scenarios and scenes
Top tracks invite children to use their imaginations
To enter a world of magical play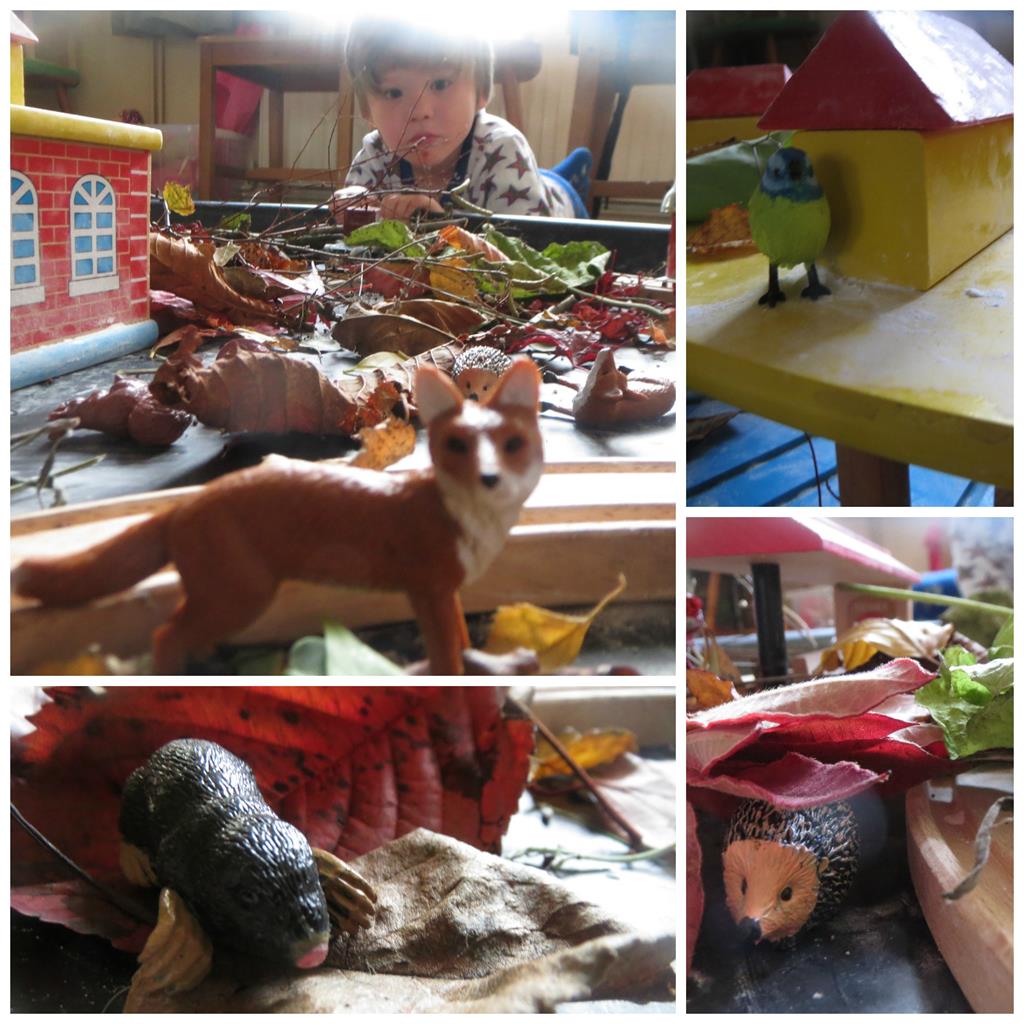 Top tracks for twins need to be big enough to play together
Side by side
Interacting but not interrupting one another's play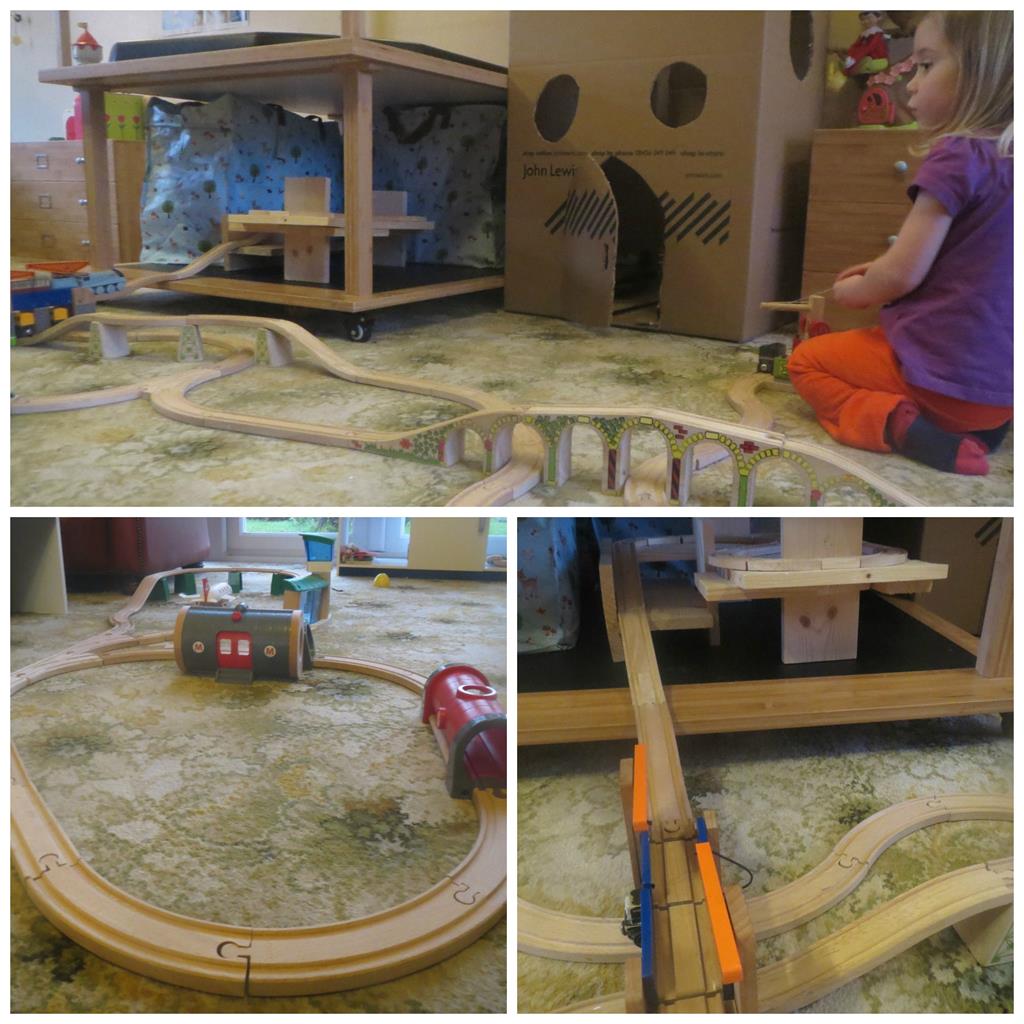 So much fun to be had with trains and track
So much potential for learning through play
So many things to test, solve, adapt and explore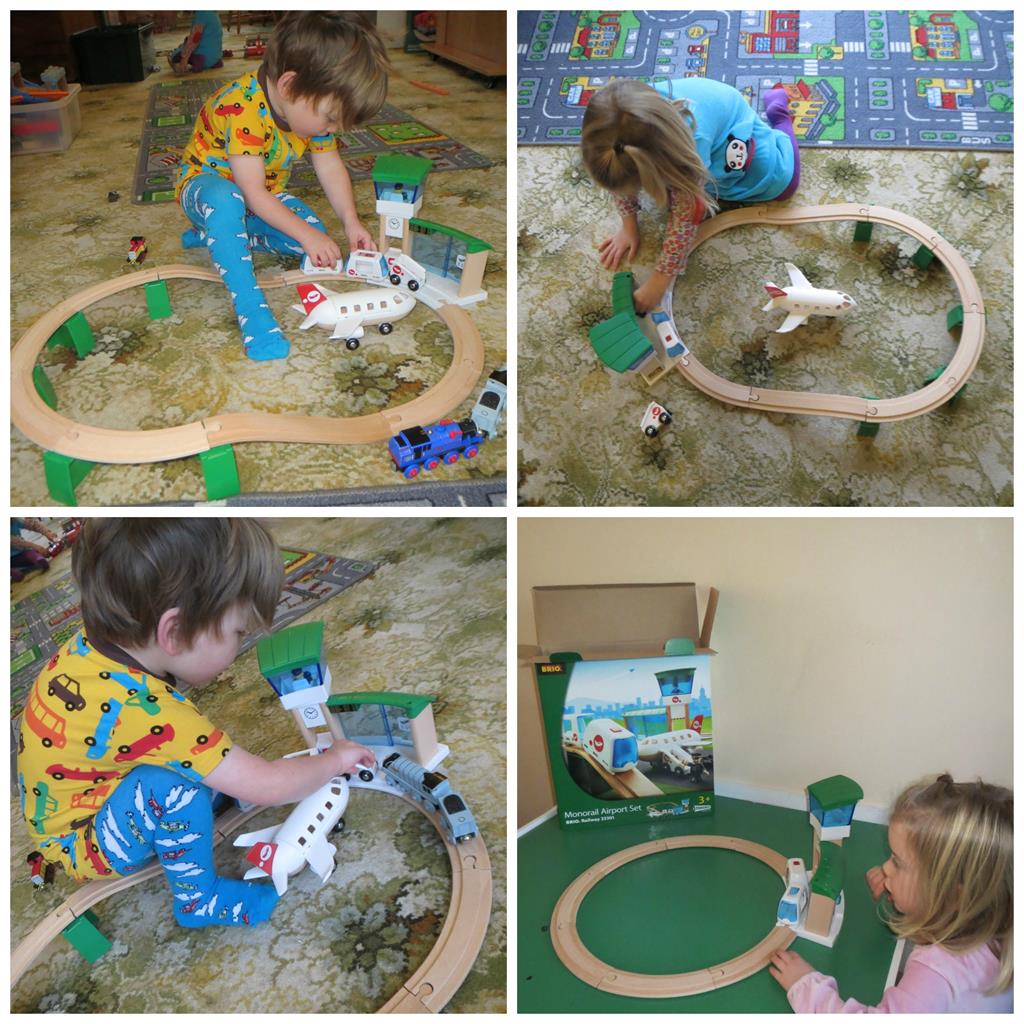 We play with our trains everyday
Each time in a slightly different way
How did you play with your trains today?