Sitting
Sinking
Sad
Spot a star
Never seen before
Has it always been there?
On the old wooden gate
Is it a sign?
Anomaly scan
Terror
Pain
Even if everything is perfect
Perfect fingers, perfect toes
Everything in place
Exactly as it should be
Even then
I' m not sure I will be happy
Not sure I can allow myself happy
Stars all around
"Don't forget about me, mummy"
Or
"Mummy, it is okay"
"Mummy, I love you and I am watching over you"
"Mummy, it is okay"
Stars all around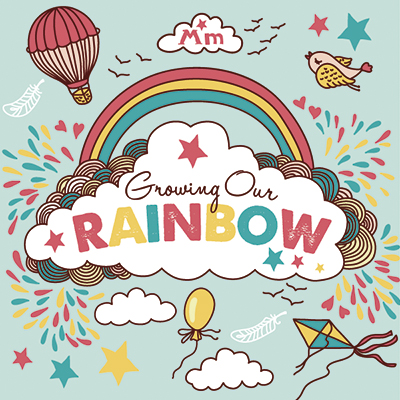 Growing a rainbow is hard
Physically hard
Mentally tough
Emotionally exhausting
You know more than most
Not everyone will take their baby home
Waiting for the sonogram
You can the faces
And wonder
Which ones of us will it be?
Which ones of us have already lost?
Which ones have no clue of the heartache that may come?
How I envy those who do not know
How I hope with all my heart they never will
How I wish with all I am
That I did not know
How I dream
That my nearly two year old daughter
Is racing round the waiting room
Rather than bouncing on clouds
And playing with stars
Everything should be wonderful
Magical
Instead absolutely nothing feels right
Because absolutely nothing is as it should be
And never can be
Because one of us is missing
Part of me is missing
And though a new part is growing
I am worried that she will not be enough
How can she be enough?
I am terrified that I will always feel like this
Sitting
Sinking
Sad
Searching for stars
Searching for signs
That are not even really there
Today we will see our rainbow
A picture of her on a screen
Even if everything is perfect
All as it should be
Even then
I'm not sure I know how to be happy
I'm not sure I know how to be