Our April challenge as Asobi Ambassadors
Was to put the new PL-UG Ultimate Den Building Kit
Through it's paces
We have all had a go
At making hidey holes
With very mixed reactions
Esther and William love the kit
Daddy is not so sure
He is an old fashioned den builder
Deep in the woods with found materials
Or at home with blankets and piles of old books
Esther, William and I have enjoyed our challenge
Using the PL-UG kit to make places to read
Places to cuddle
Places to share
To be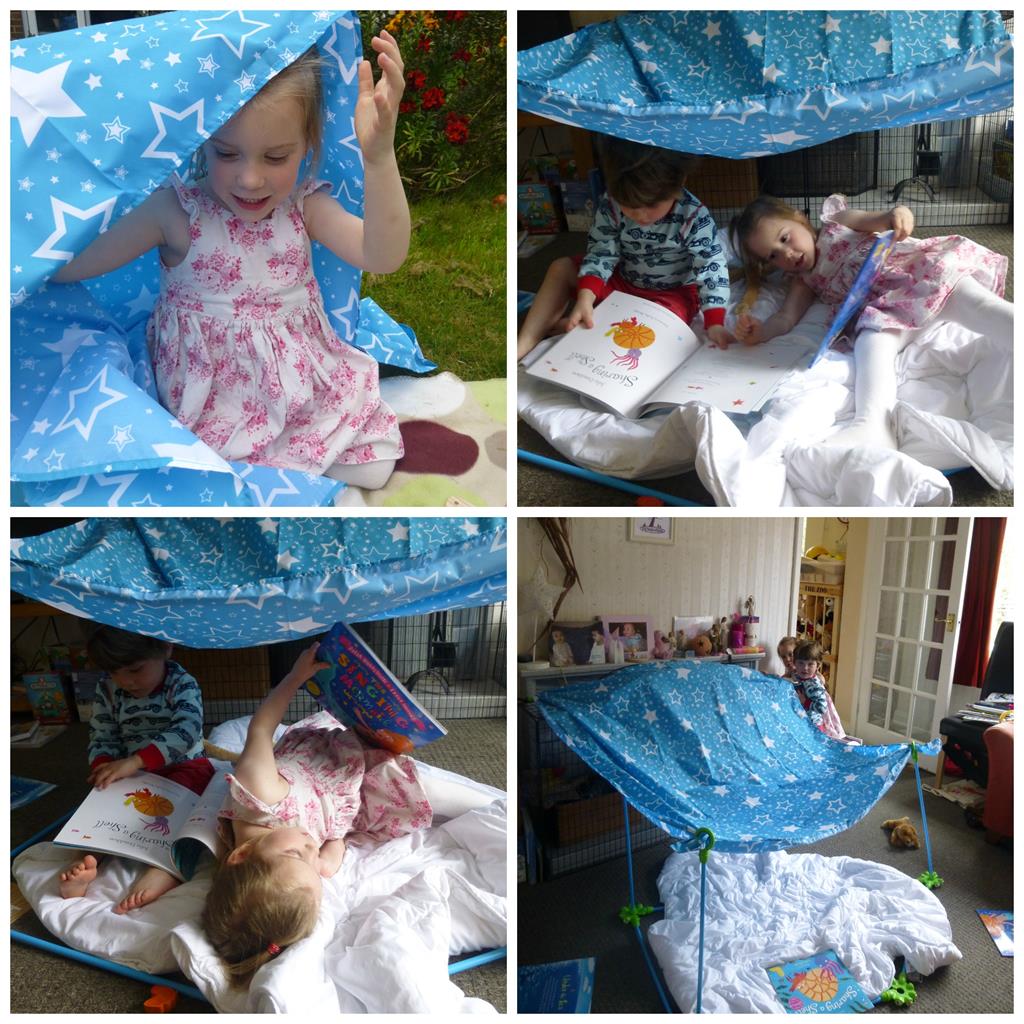 The PL-UG Ultimate Den Making Kit can be bought from Kind Toys, John Lewis and Kids One Stop Shop
It is a den making kit for a new generation
It consists of 8 plastic poles, a starry waterproof sheet and a variety of bits, bobs and connectors
The connectors are a clever idea
They enable small children to create dens independently
With a simple click, lock system
That is easy to use with dots to line up and a satisfying clicking sound
The recommended age for this product is for 5 years and up
Esther and William were very quickly able
To connect the poles to the feet, the hooks, the eyes and the pegs
Esther and William loved making frames for limbo dancing
Thank you Peppa Pig!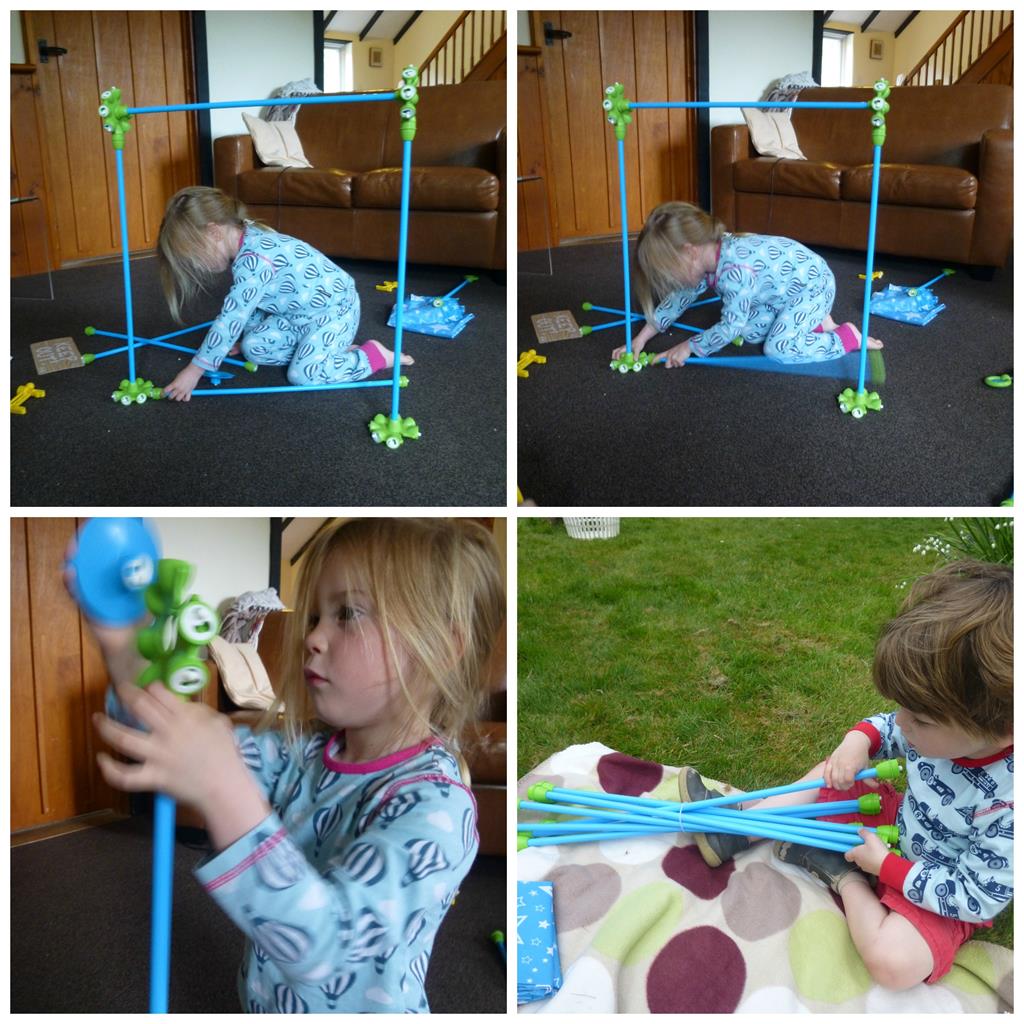 The suckers included in the kit
Are a great idea
You can use them to attach to large windows
To make a fourth wall of your den
The hooks have proved useful for us too
Both outdoors and in
They connect rather nicely to the fireguard in our lounge
Providing Esther and William with a cosy space
To read together
Chat together
Cuddle their teddies
And gaze at the stars!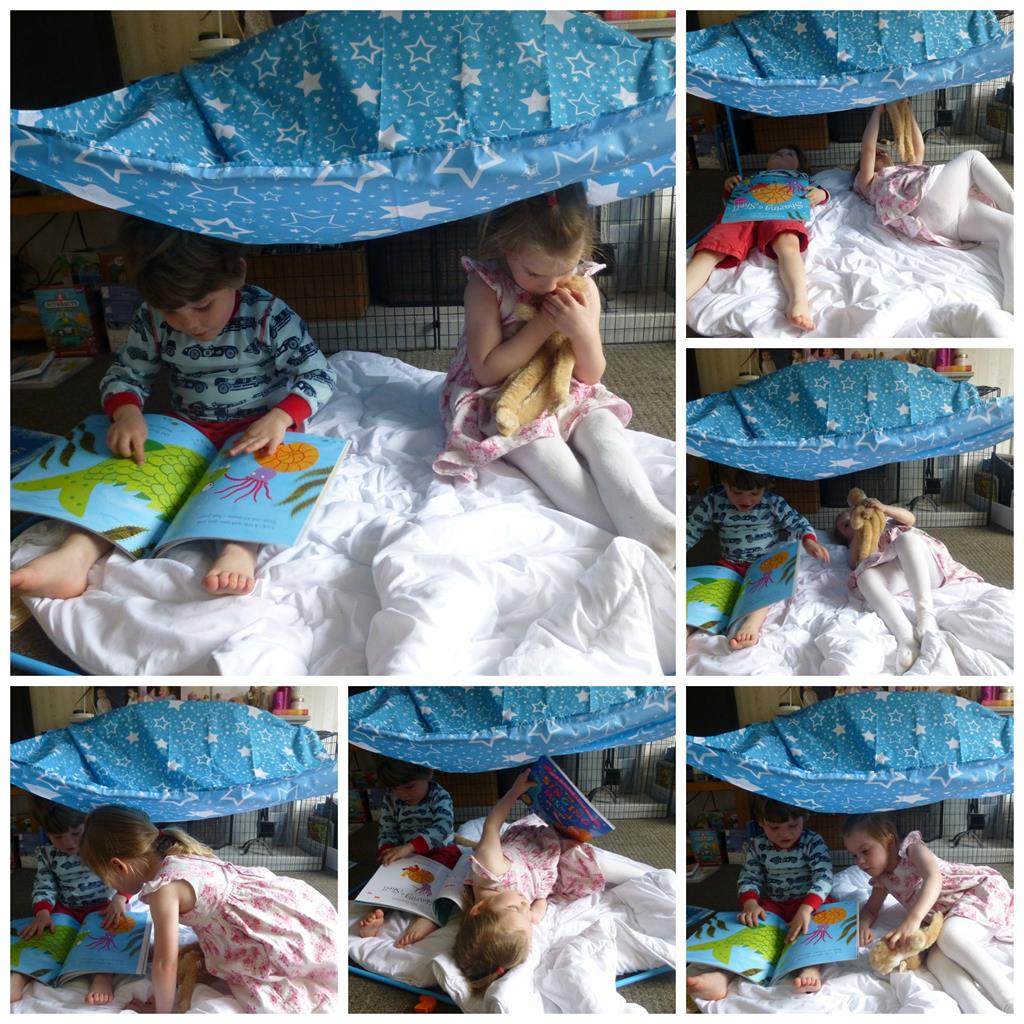 With the starry sheet provided
You can make a den just about big enough for twins
To make a larger den you would need to add more material
And use some more traditional resources such as
Chairs, tables and piles of old books
You can get quite creative with the PL-UG Den Kit
But I am not certain it is better than our den making of old
The Ultimate Kit has an RRP of £50 and includes
8 rods, 4 discs, 2 clamps, 2 hooks, 2 suckers, 2 pegs, 4 grips, 1 sheet and 1 sign
I am not sure I could justify spending this
When I know that den making is about so much more
I am worried that this review is going to make me unpopular
But I have to be honest
We have loved having the chance to test PL-UG out
We have made some lovely little spaces to play
I have watched Esther and William work together
To connect poles
To pull material through an eyelet
To solve problems
Working out how to connect this to that
And that to this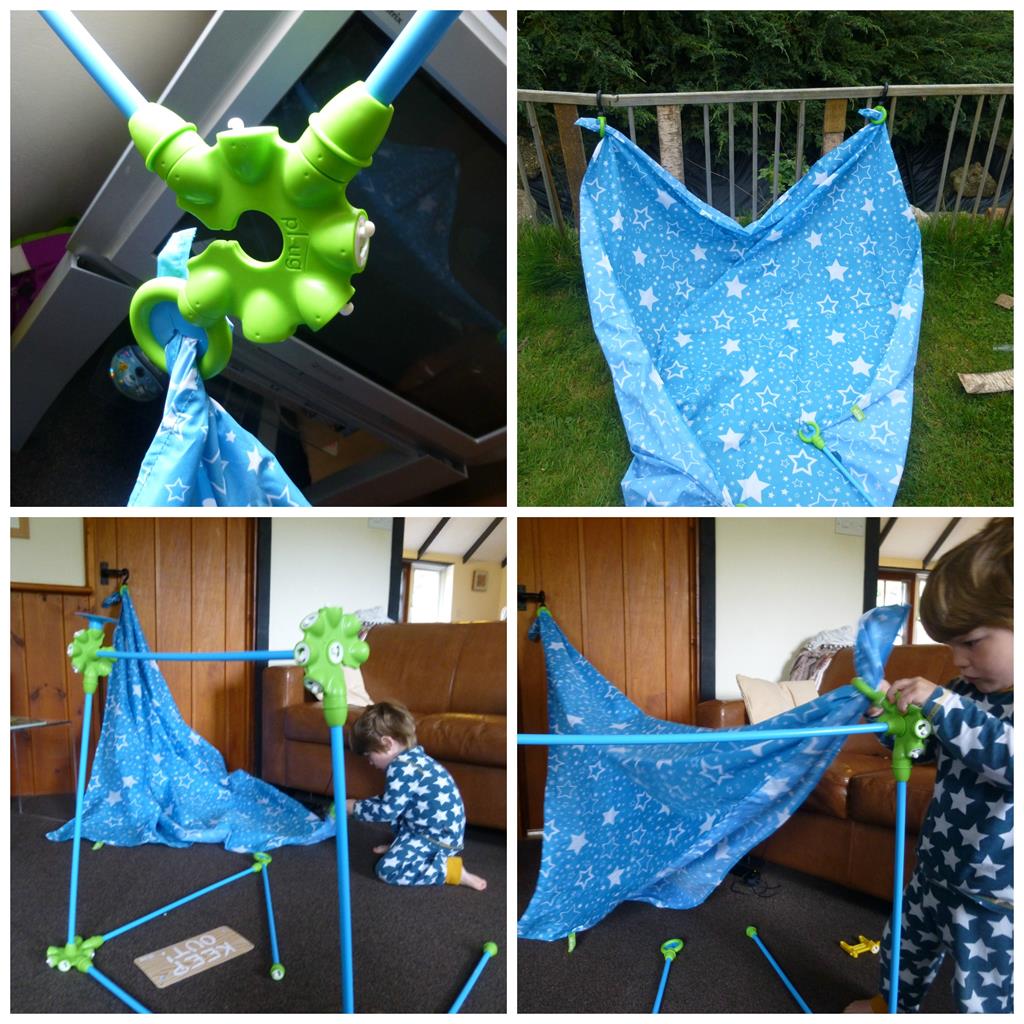 I think that some of the connectors are very clever
And of great use when building a den
But I am not sure
That I agree with the valuation of the product
When I know that some of the best dens a child can make
That my children will make over the months and years to come
Will not be with a £50 kit
But with musty old blankets, clothes pegs and books
Things borrowed from the environment they are in
Hiding them from the world around
Creating a secret space
A dark den of adventure
For them and their friends
I look forward to the day I am told to
'Kip Owt' of my children's den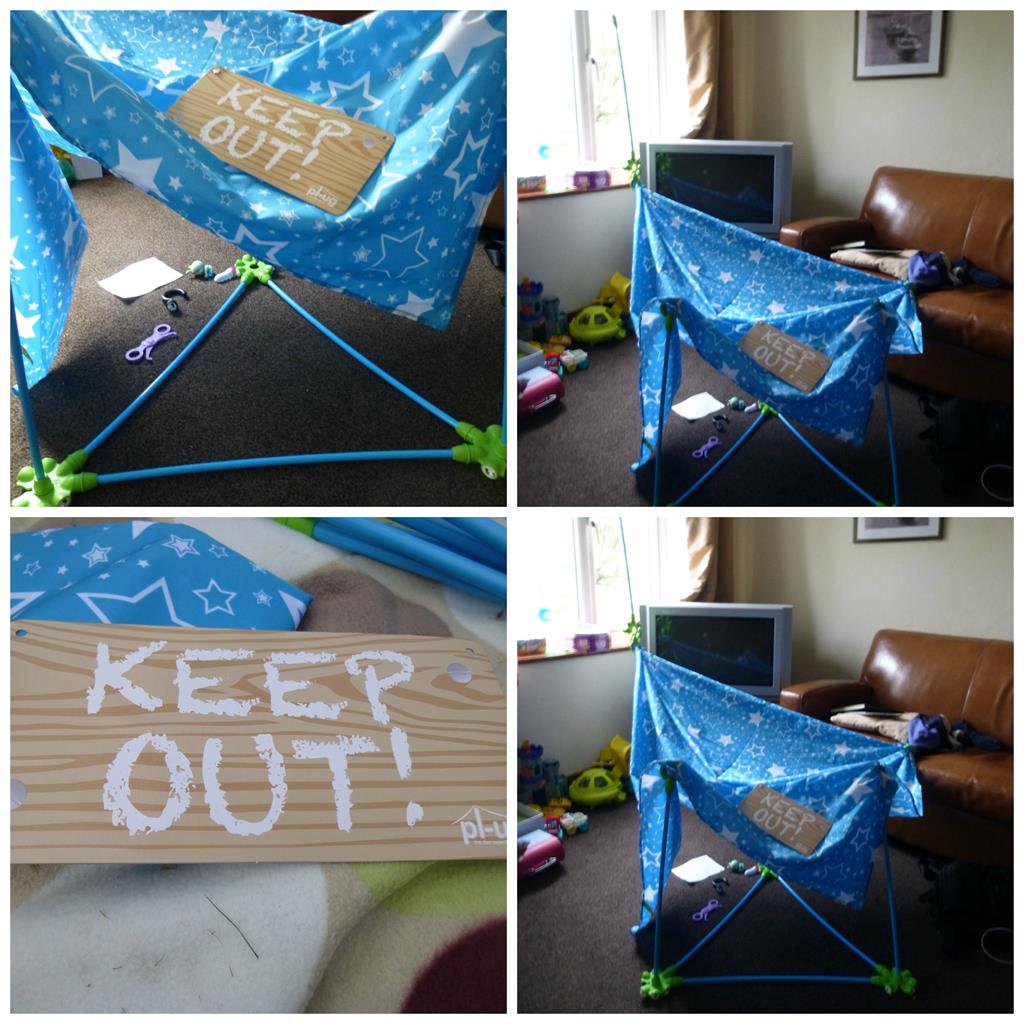 But I do see the merit in this
A construction kit
A way to get children to think creatively
I can imagine Esther and William making shelters for their toys
They did enjoy taking time out together
Under the stars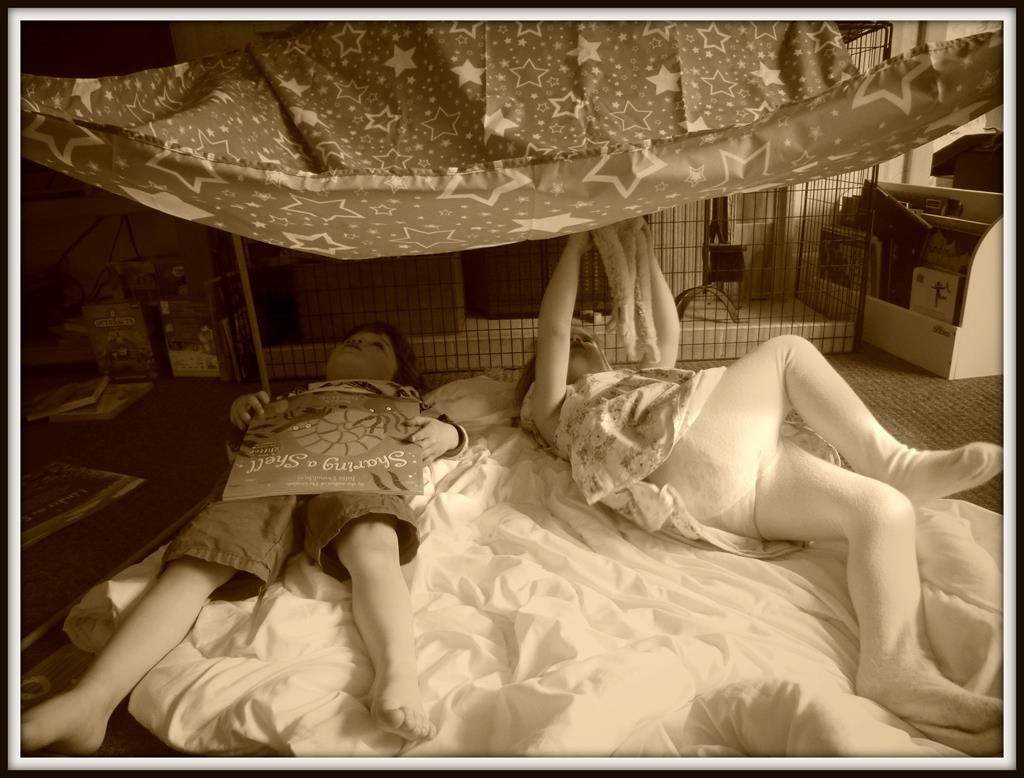 I am just not sure that for me
For us as a family
It is worth £50
But what about for you?
Would you like to give the PL-UG Den Making Kit a try?
I would genuinely love to know what you think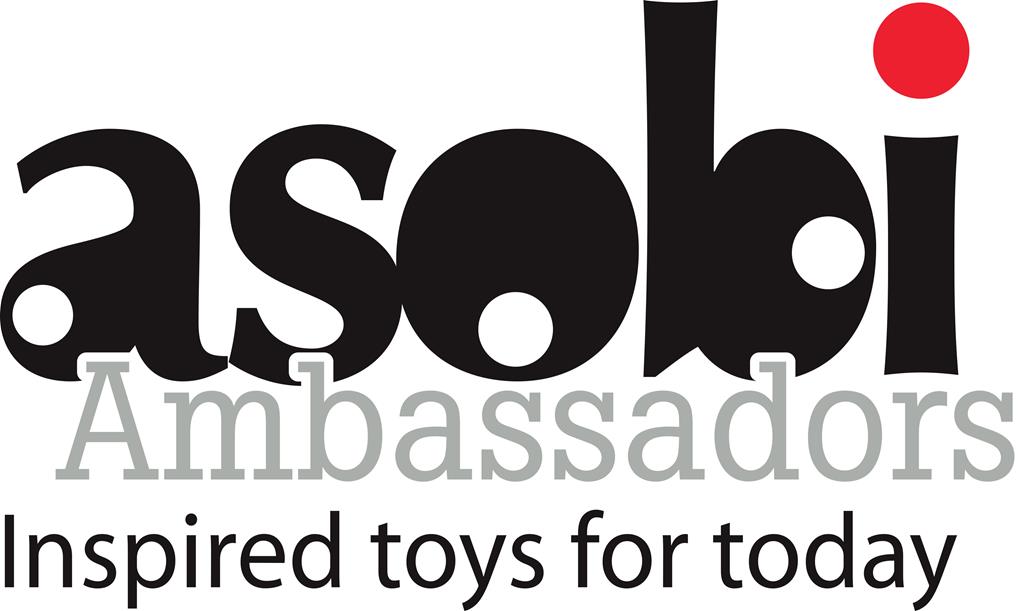 Together with Asobi Toys I have a chance for you to win one
So that you can try it out with your little ones
I would love to see what creations you come up with
I know that we are going to be using our kit this summer
Together with traditional den making skills and materials
To make lots of lovely new places to play
If you live in the UK and would like to win a PL-UG Ultimate Den Making Kit
Please enter the Rafflecopter competition below
Good Luck!
For more chances to win and to see what the other Asobi Ambassadors thought of the kit please visit their blog