This week we have been extending our minibeast madness to look at books and learn about life cycles.
I used to love teaching Minibeasts to my Year Two class at school so it is great to now be using some of the ideas, books and activities with children of my own.
Esther and William love bugs.
Esther has a real thing about ladybirds at the moment and William loves bees.
We have recently reviewed some lovely mini figurines from Safari Ltd and Esther became very attached to a mini ladybird in the surprise pack that we were sent.
Today I want to share with you some of the books we have been reading and what I like about them.
So here goes
There Was An Old Lady Who Swallowed A Fly
For a while when I was at primary school I had guitar lessons. I do not remember much about them apart from the fact that one of the only things I could ever play was the chords to this traditional song. Now I sing it to Esther and William, while showing them the pictures of this book, which they love. I wondered if them might be a bit frightened by the concept of the story but to them it is just a nonsense rhyme and they do not give it much more thought. I think this book is good fun and it is also a good introduction to a food chain. Though it is only correct for the first few animals, it is enough to start a discussion about animals eating other animals in order to survive.
Beetle in the Bathroom by Brian Moses
I have a signed copy of this book that I used in my final teaching practice at University. I was teaching Minibeasts to a class of Year R, Year 1 and Year 2. It was a wonderful experience. We grew butterflies. made model minibeasts, wrote poetry, investigated habitats and ended the term with an Ugly Bug Ball. It was wonderful and this book reminds me of that time. Beetle in the Bathroom is a funny rhyming story about a bathroom being over run by bugs. Ants in the sink, a waving woodlouse, a beetle singing in the shower. It is a great story for introducing the idea of minibeasts and what kind of creatures they are. You can list the creatures in the bathroom and categorise them for example by number of legs, or whether or not they have wings. It is also just great fun to read aloud.
If I Were A Spider by Steve Bowkett
This is a poem in a book. A beautiful, inspirational poem for young children that encourages them to use their imaginations to think, If I were a …. what would I do? What would I do? This is a beautifully illustrated book to be enjoyed over and over again. It talks of rainbows and butterflies, spiders and smiles. A thought provoking book for all the family to enjoy.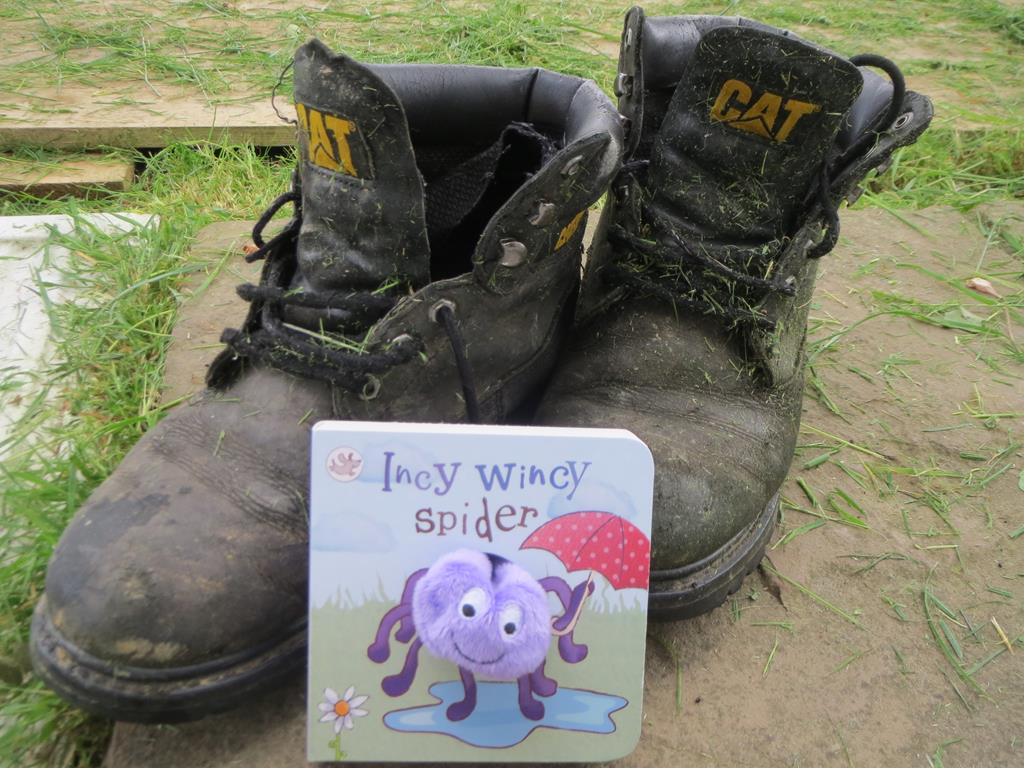 Incy Wincy Spider Finger Puppet Book
This is a book for babies but Esther and William adore it. They know all the words to this traditional nursery rhyme which means that they can focus on wiggling the finger puppet spider about and thoroughly entertaining one another. Will be very cute when they start to sing this to Rainbow Baby.
Incy Wincy Spider by Keith Chapman
This is another book designed to be sung. A very funny rhyming story that follows Incy Wiincy as he is blown by the wind around a farm. Introduces little ones to farm animals in a humourous way.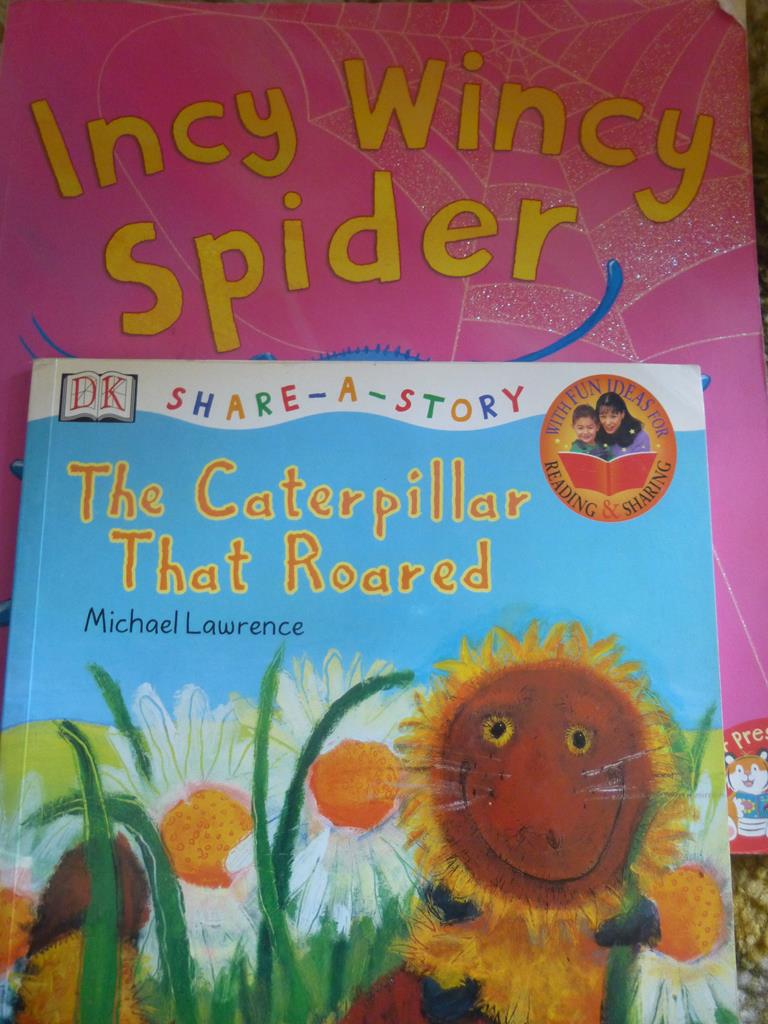 The Caterpillar That Roared by Michael Lawrence
I bought this book before I started University to train to be a teacher. I was gaining some voluntary experience at a private prep school in Windermere. I used this story as a circle time activity with the class I was working with. Hugo is a caterpillar who longs to be a lion. He tries hard to be one and in the process he scares away all of his friends. This story makes children realise that being themselves is what is important, and that they are special whoever they are.
Who's In The Garden
This beautiful board book is from Barefoot Books. It is a book with peep holes looking through to the next page and revealing the next character that you might find living in your own garden. This rhyming book features rabbits, frogs, bees, an assortment of birds and more. The illustrations are beautiful and the text is simple but would be a great introduction to a bug hunt in the garden.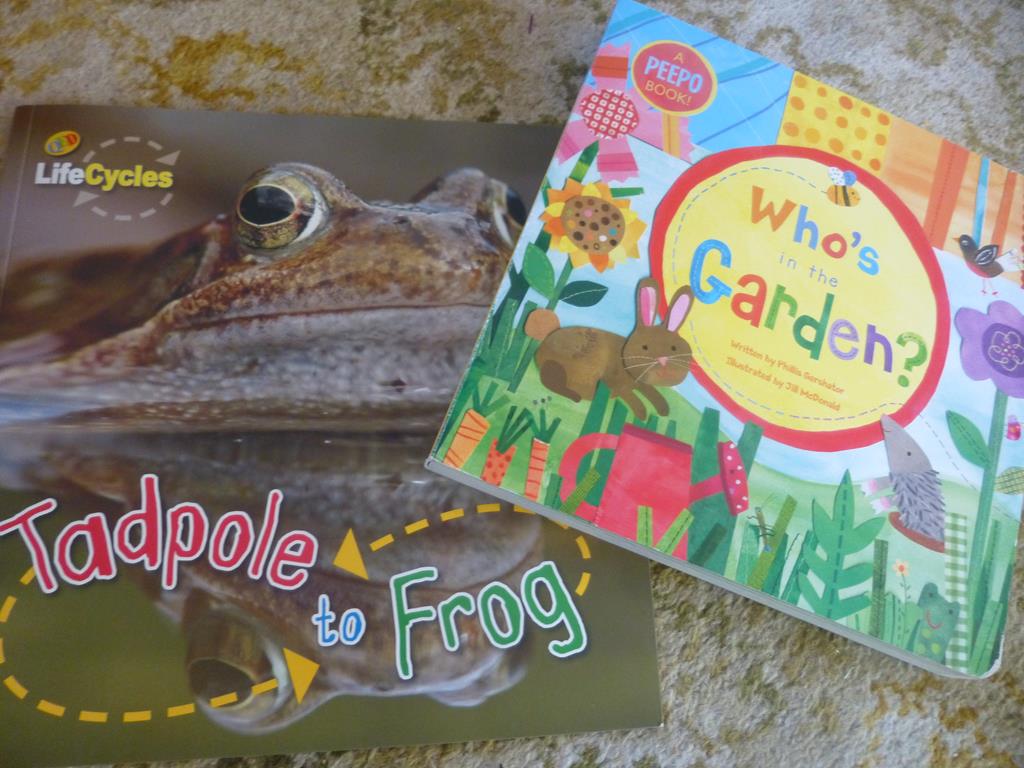 Mad About Minibeasts
A collection of poems from the incredibly talented Giles Andreae who wrote one of our favourite books, Giraffes Can't Dance. The fun and easy to read rhymes cover slugs and snails, spider and flies, centipedes and ladybirds and many more. The illustrations are bright and colourful, the language is fun. A great way to introduce bugs and minibeasts to young children.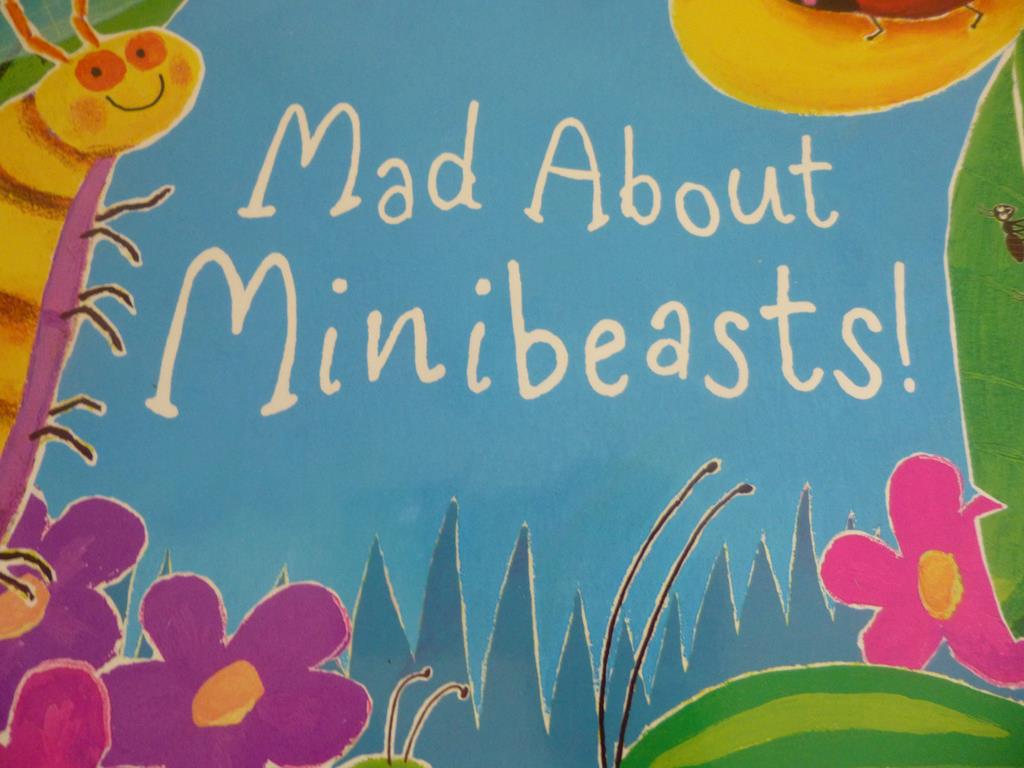 Over the course of the summer we are planning to study different minibeasts. We have started already by looking at the frog.
I bought a Frog Life Cycle Set from Safari Ltd to show Esther and William how a frog develops from frog spawn to tadpole to froglet to frog. They have loved being able to handle the set and see the physical changes. It has also enabled us to sequence the lifestyle to check we have understood the order. The set has helped to bring the books to life. Next year we are going to find some frog spawn and see if we can witness the lifecycle for real. To help with our learning we have been reading the following books
Life Cycles Tadpole to Frog
This is a lovely non fiction or information book. It starts by explaining what a frog is and then works through the frog lifecycle in great detail that is easy for young children to understand. The pages are brought to life with amazing photography and are packed with fascinating facts about the lifecyle of a frog.
Growing Frogs by Vivian French
A beautiful story book about a little girl who collects frog spawn and grows frogs in a tank before returning them to the pond. A simply told, beautifully illustrated story full of correct factual information. It has a lovely page of Rules for Frog Lovers that should be read by anyone wanting to observe developing frogs of their own.

Frog by Moira Butterfield
An easy to read, easy to share picture book showing the lifecycle of a frog. This is an old book now but we read it over and over again.
We are really enjoying our Minibeast Mondays. We have loved learning all about frogs and with the help of Safari Ltd and The Very Hungry Caterpillar, we are moving on to caterpillars and butterflies next!
We hope that you will join us too.
If you would like to win some mini figures from Safari Ltd courtesy of Asobi Toys then there are bundles to be won through the #AsobiAmbassadors
Just follow the links below
Edspire
Susan K Mann
A Mummy Too
Lilinha Angel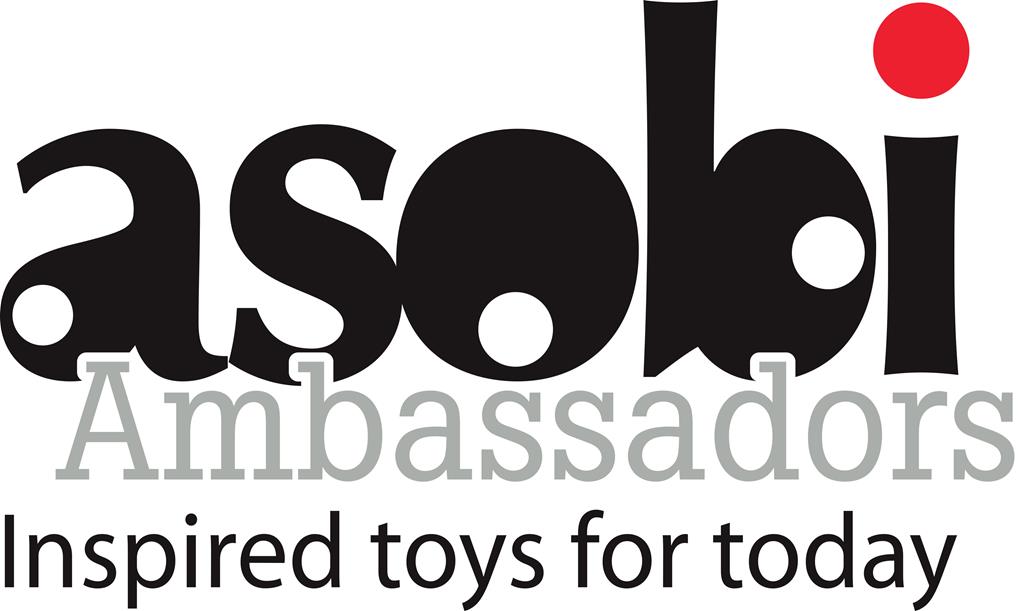 Also to support #AsobiAmbassadors, Kind Toys are offering a 20% discount off all The Safari Ltd Products throughout July using discount code SAFARI at the checkout.