Esther and William were very late moving out of their cots and into beds
We had no reason to move them
They are tiny for their age
They loved their cots
And never complained, questioned or tried to escape
We decided to get ready to make the move after Tilda died
It was good for David to have a project
And creating a safe bedroom for Esther and William was it
He started making plans and designs in March 2013
Esther and William finally made the move
Just before Christmas that year
We thought we would move them on Christmas Day
But once the room was ready
They just could not wait to move in
When we first moved into our house
We knew that it was going to need a lot of work
It still does need a lot of work
Because of circumstances
Our renovations have begun upstairs
A nice bedroom for Esther and William to share
An overhaul of our bedroom after Baby Tilda died in it
A new room for Rainbow Baby
And next, a much needed and greatly anticipated brand new bathroom
Esther and William's bedroom took about 8 months to complete
It is amazing
A great place for twins to play and be
A safe haven in which they can sleep
Daddy built each of them a room within a room
So they can be together and yet apart
He designed and built the whole thing himself
From loose ideas that I gave to him
Mostly collected from Pinterest
David built the beds in the room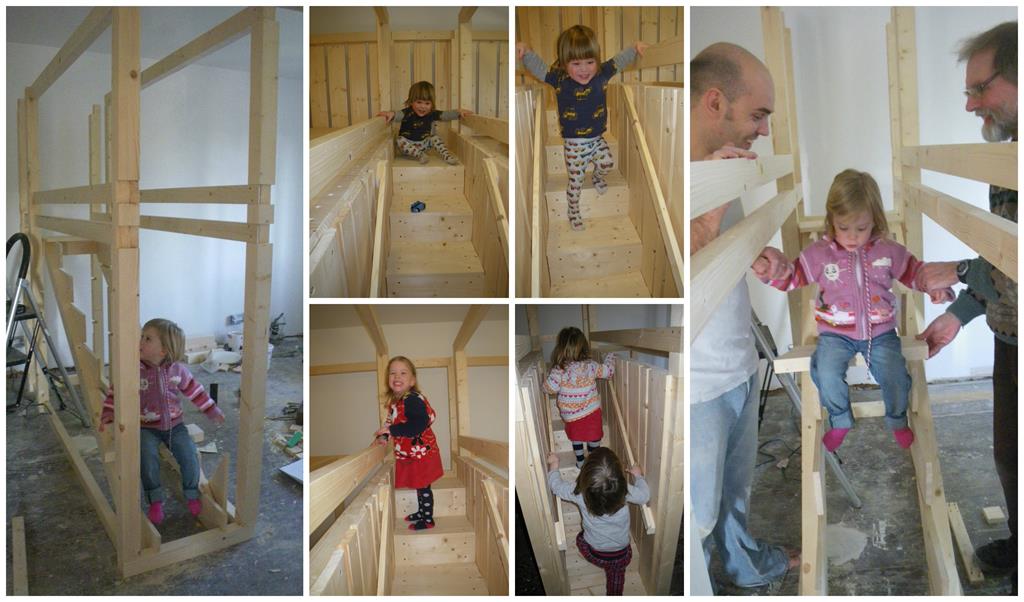 They are made from pine
In the lower section Esther and William each have a bed
Under their bed is a large drawer in which to store their clothes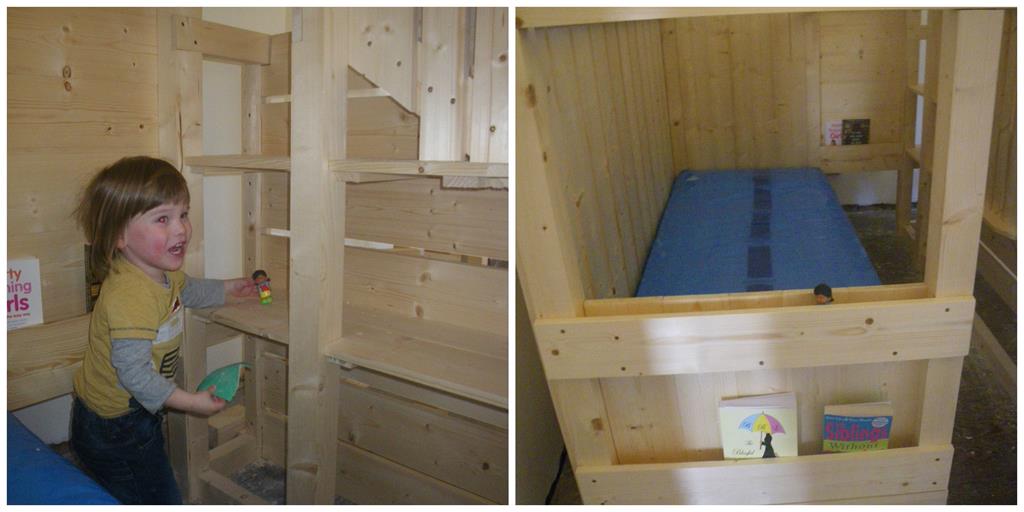 Their individual cabins have shelves and nooks and crannies
Places for favourite toys and books
Space for a night light
A monitor
Between their bedrooms are some stairs
Which lead up to individual play platforms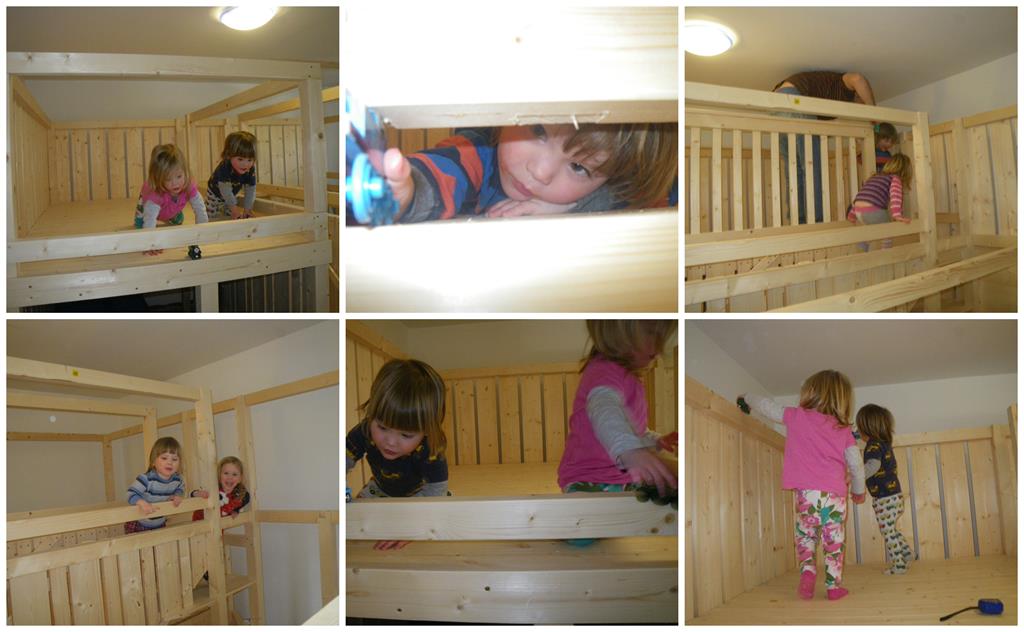 Around the beds there is enough space for more play
And for a reading area, now known as 'Story Corner'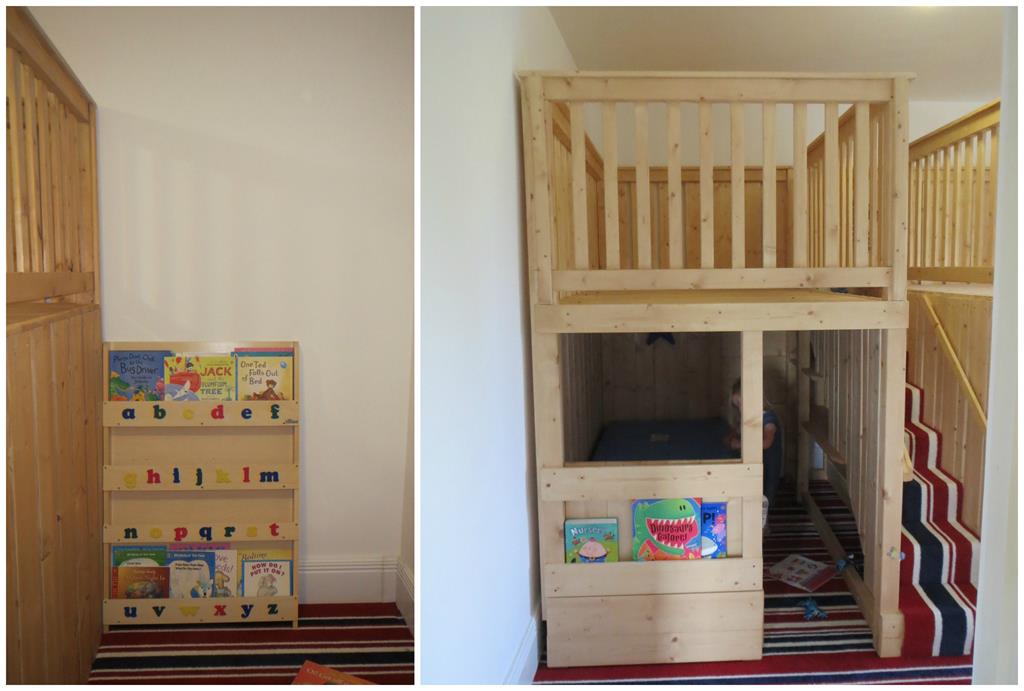 There is still more to be done to the room
But the basics are there
To be developed, extended and enhanced
As Esther and William change and grow
At the moment they just love it as it is
And at the moment so do we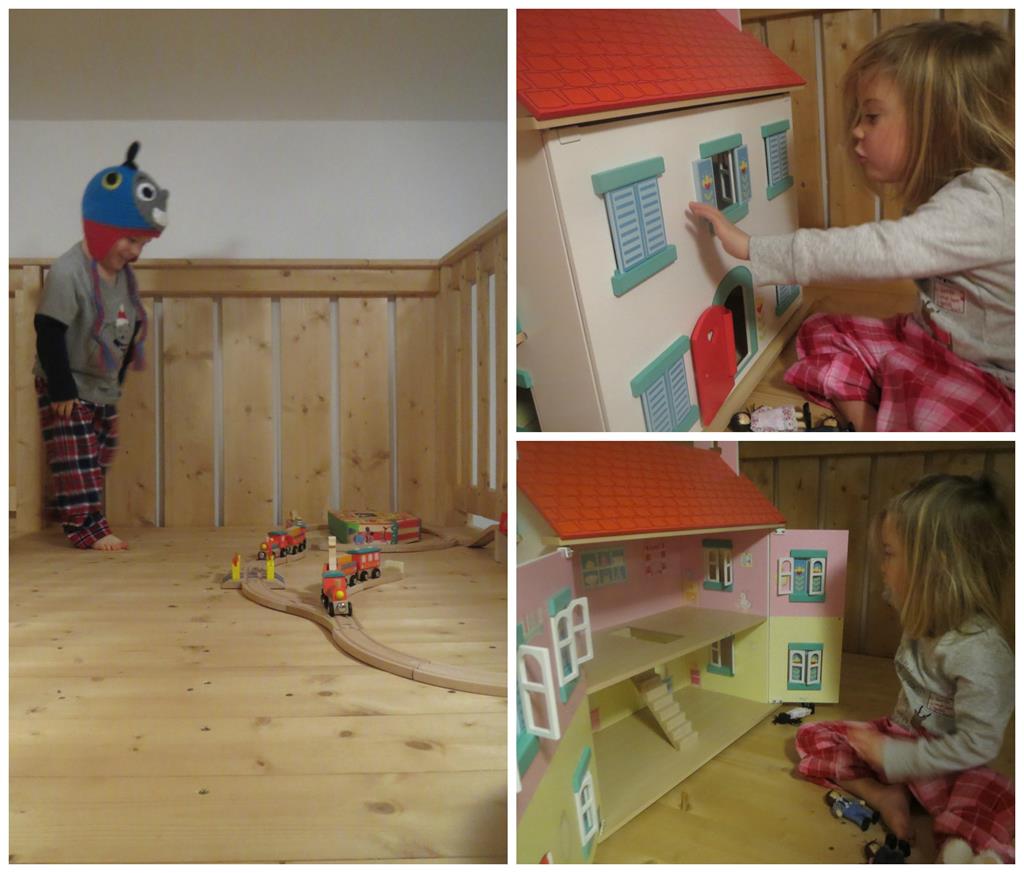 Here are some of the key things about this very special room
Built with safety in mind
Nursery Paint
We wanted to paint the room with paint that would be safe for children to sleep near. I found Nursery Paint online and was so impressed with their company. The paint is of an incredibly high quality, the range of colours is beautiful, the names of the paint inspirational and the customer service outstanding. A really personal family focused service
The paint produced by Nursery Paint is safe for babies, pregnant ladies, it is VOC free and antibacterial. You can read more about it's qualities here
Nursery Paint gave us the paint for Esther and William's room free of charge. They gave it to us as a gift and did not ask for a review or nay mentions of any kind. I am telling you about them now as they provide super safe paints that can be used while a mummy is pregnant and the paints are fabulous to use. We liked them so much that we bought the paint for our own bedroom and Rainbow Baby's nursery from them too. Next on my agenda is to spruce up our playroom and again we will be returning to Nursery Paint.

Tea Stained Wood
When the beds were built the pine was very bright, almost white looking. We did not want the wood to be so pale. We did not want to paint it, we wanted to stain it but were aware of the fumes given off by many wood stains. After a bit of research we decided to try staining the wood with tea. And it worked! The finished look is lovely and completely safe.
Enclosed beds with walls and guards
Esther and William moved from their cots to their beds. We wanted them to make this developmental move but we also wanted them to still feel secure and to not fall out of bed at night. The beds are built in such a way that they have walls on three sides and on the open side we use a Lindam Bed Guard. This gives Esther and William the security they want and need to feel safe in bed at night. Now they are nearly four they can actually sleep perfectly well in an ordinary single bed and do so when we go away on holiday, but at home they love the security of their walls. When we tried to take their Lindam Guard away they cried and would not settle, they wanted their bed wall back.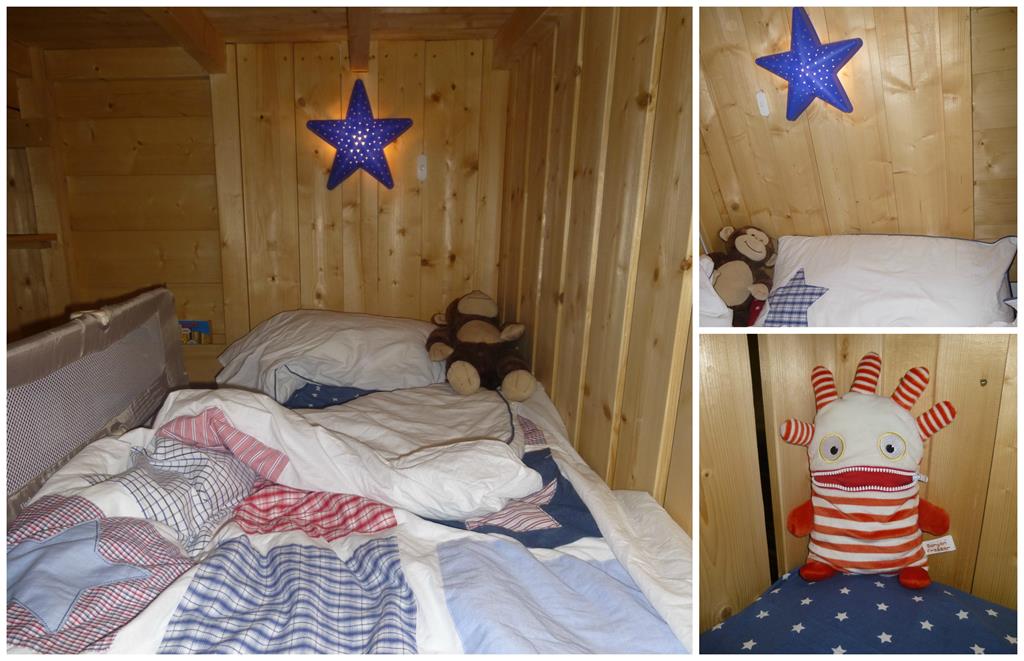 Breathability
To ensure that there is air flow through the bed frames David made the walls slatted. Air can filter through to all parts of their sleeping and play areas. We were also very careful in our choice of bedding. Esther and William have Spundown Bedding from The Fine Bedding Company and their mattress was specially chose for it's antibacterial, breathable and temperature regulating properties. It came from Mothercare but I cannot find details of it now. The Little Green Sheep now sell the best mattresses for babies and children I believe when thinking about safe sleep.
Monitoring
Esther and William have a BT monitor in their room. The same one that we have used for them since they came home from NICU. I could not be without it now. I like to hear them breathing through the night. I like to hear their funny bedtime conversations. I like them to know that we can hear them when they call out. We also now use the two way function to speak to them over the monitor. The other thing that we monitor is the temperature. Esther and William have a Gro Egg but the baby monitor also tells us the temperature without having to go into their room.
Heating and Temperature
We open the windows in Esther and William's bedroom every day to refresh the air in the room. The heating in the room is skirting board heating meaning that the heat is around the whole room and there are no radiators sticking out from the walls. The heating has a thermostat meaning that we can control the temperature in their room.
Space to Play
Esther and William love their play platforms. They love going upstairs and up again to play. The platforms are safe and they have high walls that cannot be climbed over. Esther and William are only allowed to play upstairs when an adult is also up with them, though not necessarily in the same room. The platforms provide Esther and William with a space that is theirs to play in. They only have traditional wooden toys up in their bedrooms, wooden toys and dolls.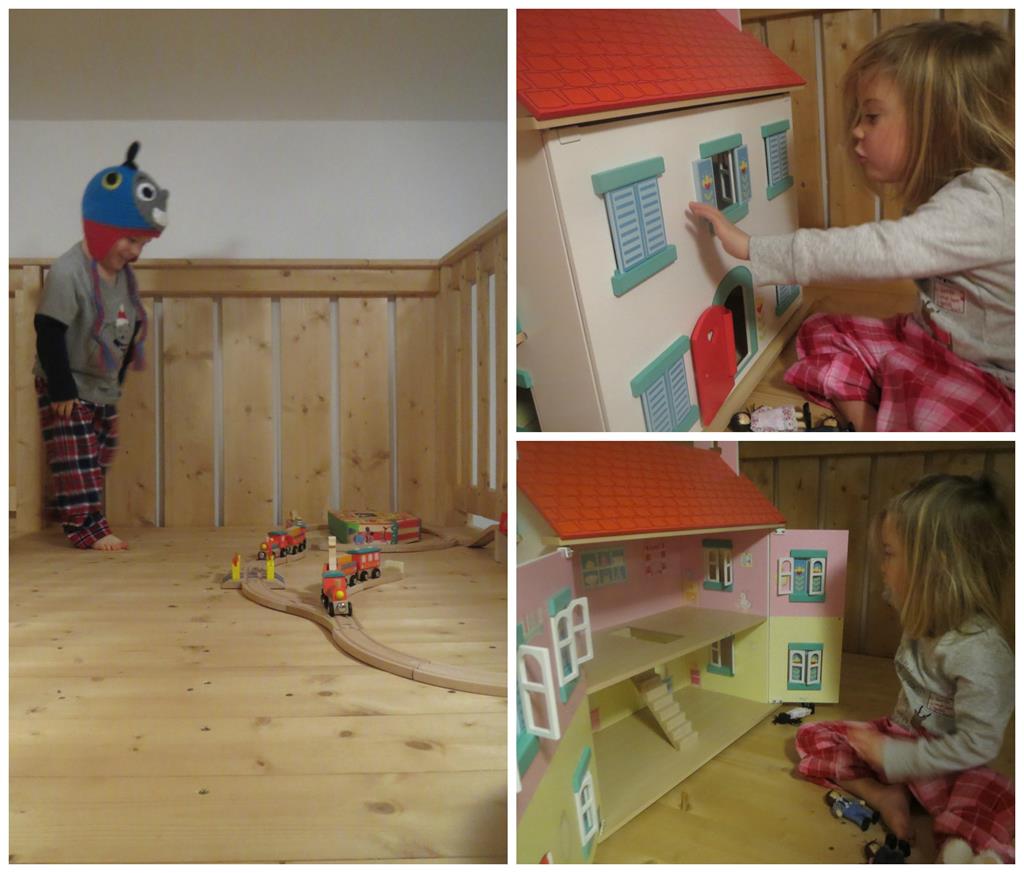 Fixed Furniture
After losing Tilda and sadly reading a story about twins who died after pulling a chest of drawers over on to themselves, safety was more of a concern for us than ever. By having a large drawer beneath their beds we avoided the need for a chest of drawers in the room. We wanted them to have books those and so ensured that the book case was firmly attached to the wall. Esther and William had a chair and table in their bedroom for a while but that is now down in the lounge where it put to much better use for snack times and puzzles and games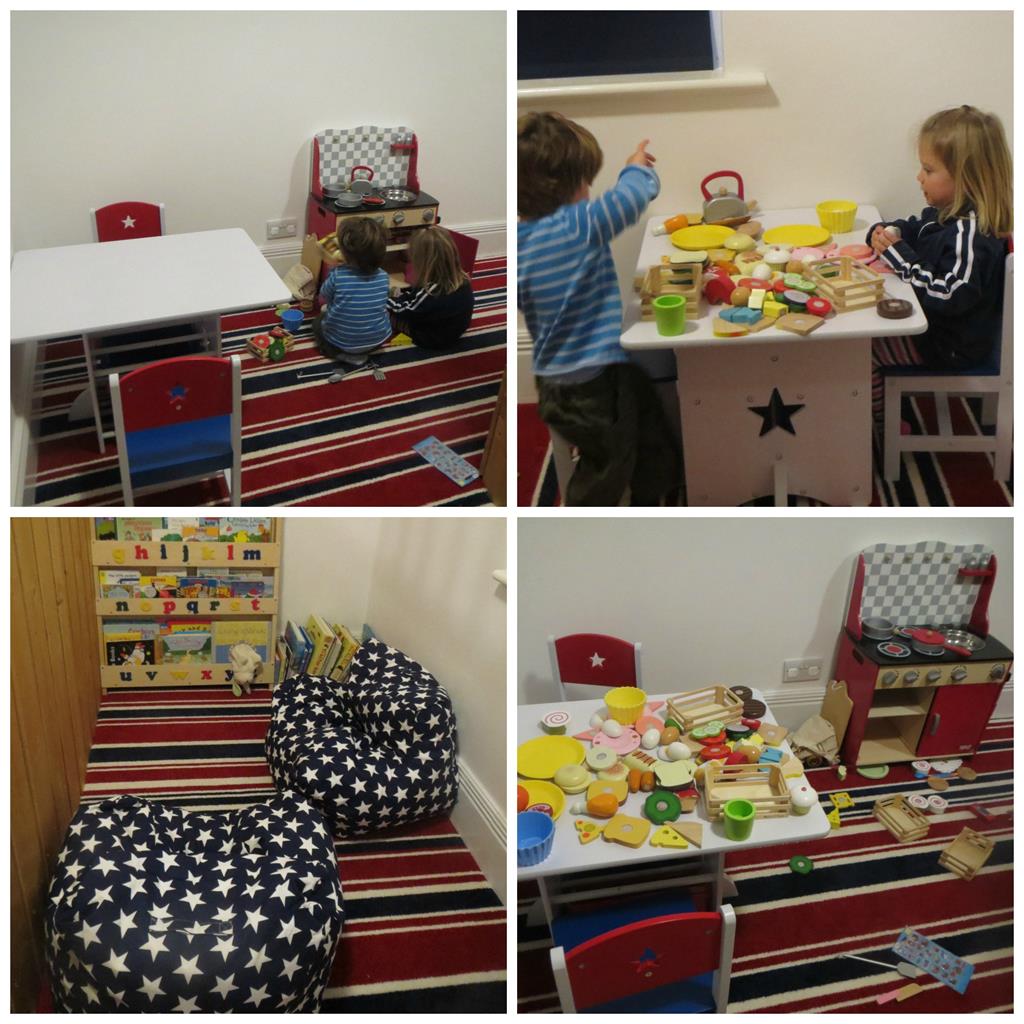 To help you make your house and your children's rooms as safe as they can be do check out Lindam's Safety Accessories range. We have some of their products to try out as part of our Lindam / Munchkin Mummy role and I am looking forward to telling you more about the
Curtains and Blinds, Lights and Wires
Because Esther and William's beds were custom made by their Daddy, he was able to ensure that they can have lights in their mini rooms without any sockets showing or wires exposed. In the main bedroom the sockets are covered with socket covers from Lindam.
Esther and William have curtains at their window in front of black out blinds. The blinds have a safety catch to ensure that there is no dangling chain or cord. It is law now to have such a safety catch if you have blinds installed.
So here is Esther and William's bedroom. Designed and built uniquely for them, with their growing needs and their safety at the forefront of our minds.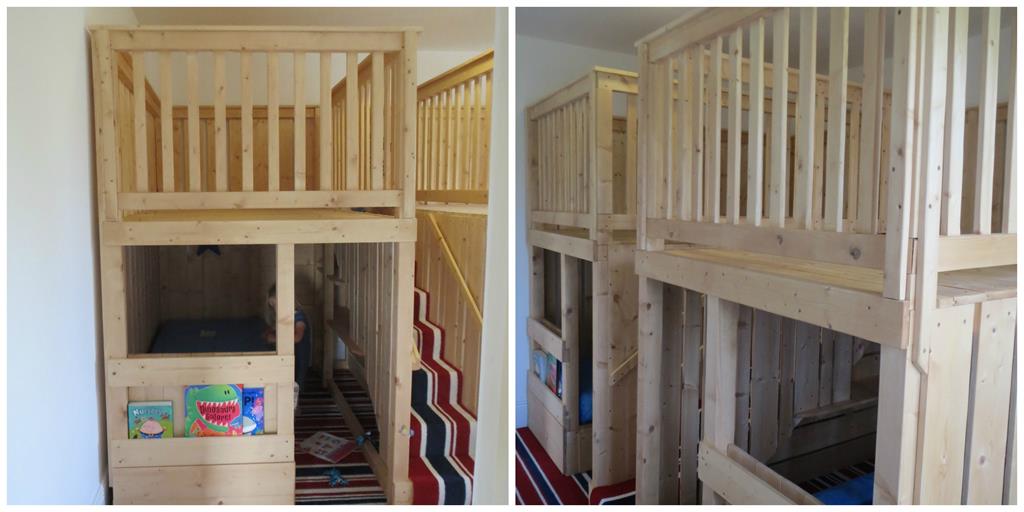 What a very clever Daddy.
What a very lucky Esther and William.