I cannot begin to tell you how much I am enjoying working as a brand ambassador for Asobi Toys.
Each month we are sent a new toy or product to try at home and then tell you about here on the blog.
A whole month is given to the testing of each product, meaning that reviews can be thorough and adapted and updated over time. It is really good being given this time and space to fully explore a product and to see how children use it and how often they use it over this length of time.
This month I think has been our best product to date. The whole family have found this month's toy fun and it has been played with over and over again.
We have been testing an amazing marble run from Quercetti.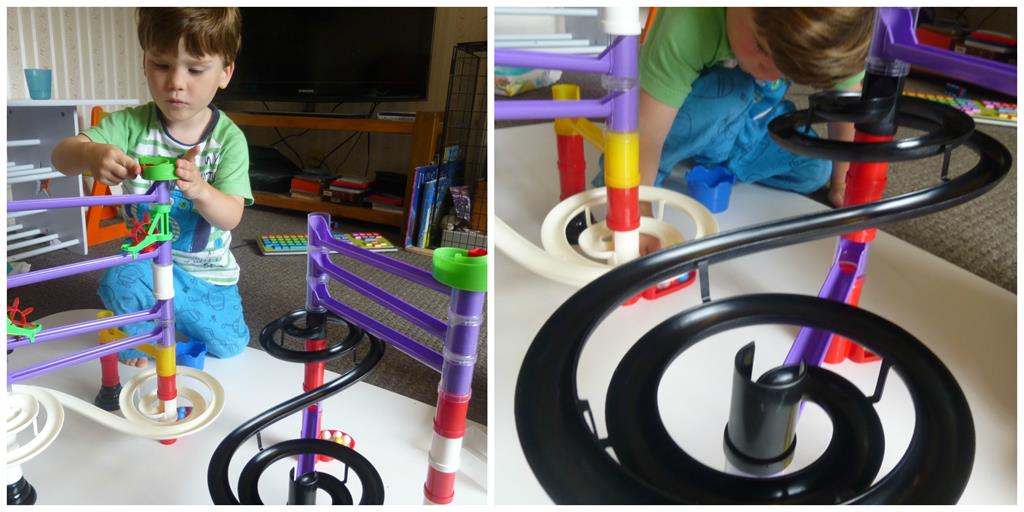 This large marble run features two large double spirals for marbles to roll around.
The set is advised for children aged 6 years and up but as we played together as a family it was perfect for us.
The set does not come with any instructions so you can try to copy the design on the front of the box or get stuck straight into creating your own designs. The pieces provided can be used to create infinite designs for marbles to run.

Daddy loves to create and build things so he was able to show Esther and William how to plan and make a marble run using all the different parts. It was lovely to watch them all working together and listening to them talk about their plans. Working together really helps Esther and William learn to negotiate with each other and to communicate effectively. Something 4 year old twins need to learn especially when they are about to go to big school!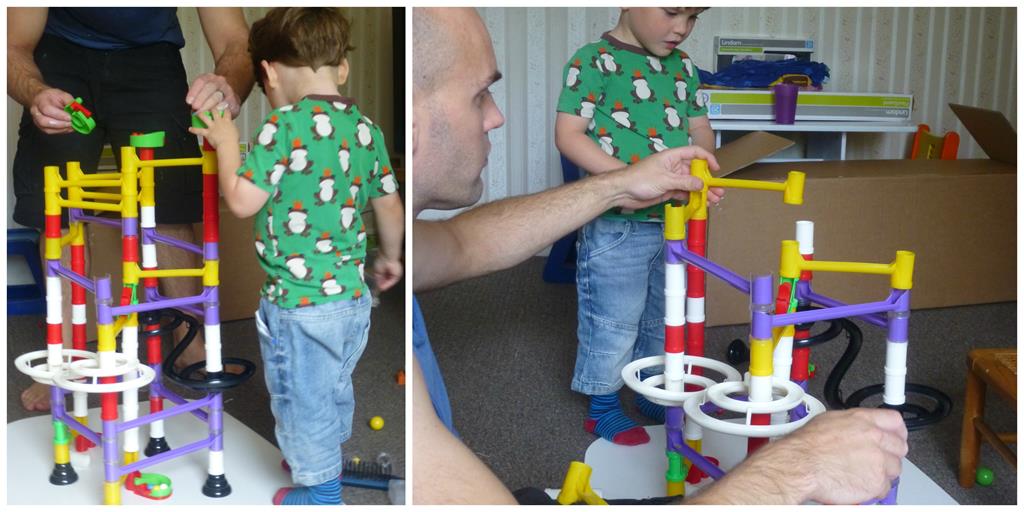 This Quercetti Double Spiral Marble Run has enough pieces to make one large or incredibly tall run or two smaller runs, making it a perfect gift for twins or siblings.
They can work together on one project or have two individual places to play.
The colours on the marble run from Quercetti make this a lovely toy to have out on display, though it takes up a large space. It does look great.
The marble run provides hours of entertainment for all the family and there is much to be learned from the play.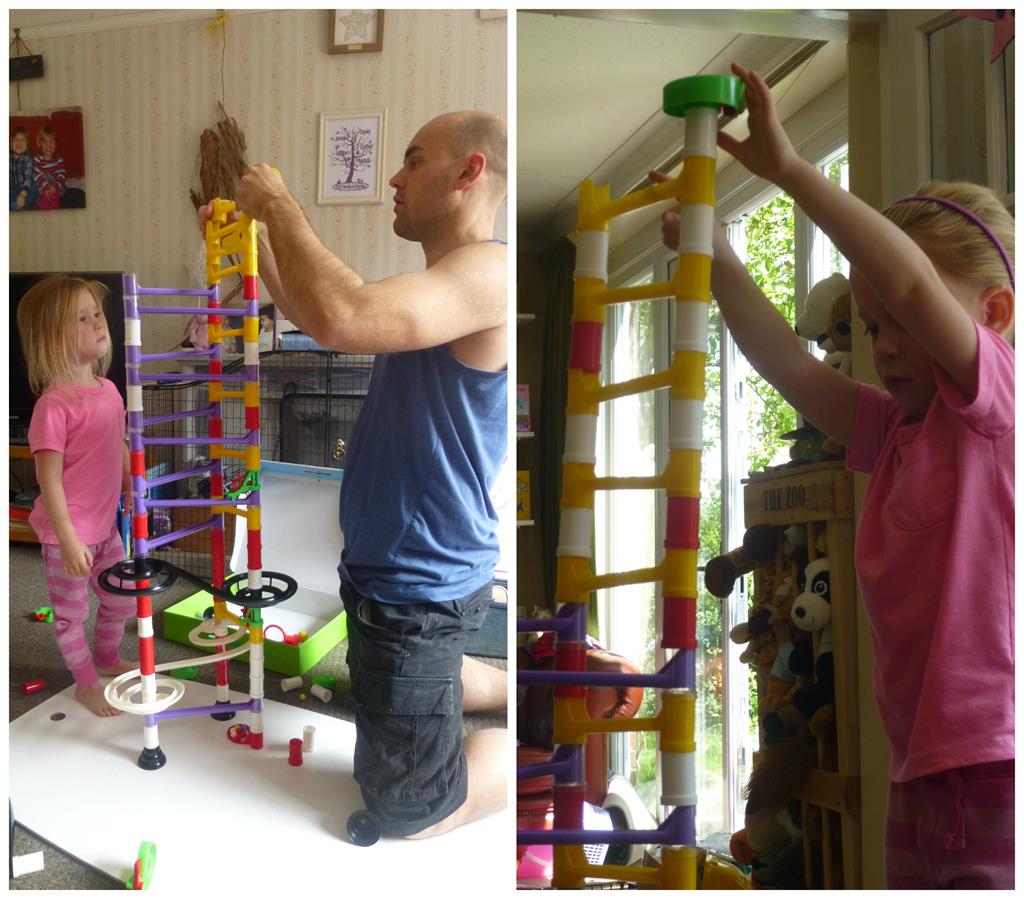 When children design and make their own marble runs they are developing their problem solving skills. They have to choose pieces to fit together, think about how to make the run stable, think about how to make sure the marbles run in the right direction.
Putting the run together requires coordination and careful piecing together of small parts. This is great for developing children's fine motor skills.
As the children become more confident they can try to design and build more complicated runs, discovering through trial and error what works and what does not.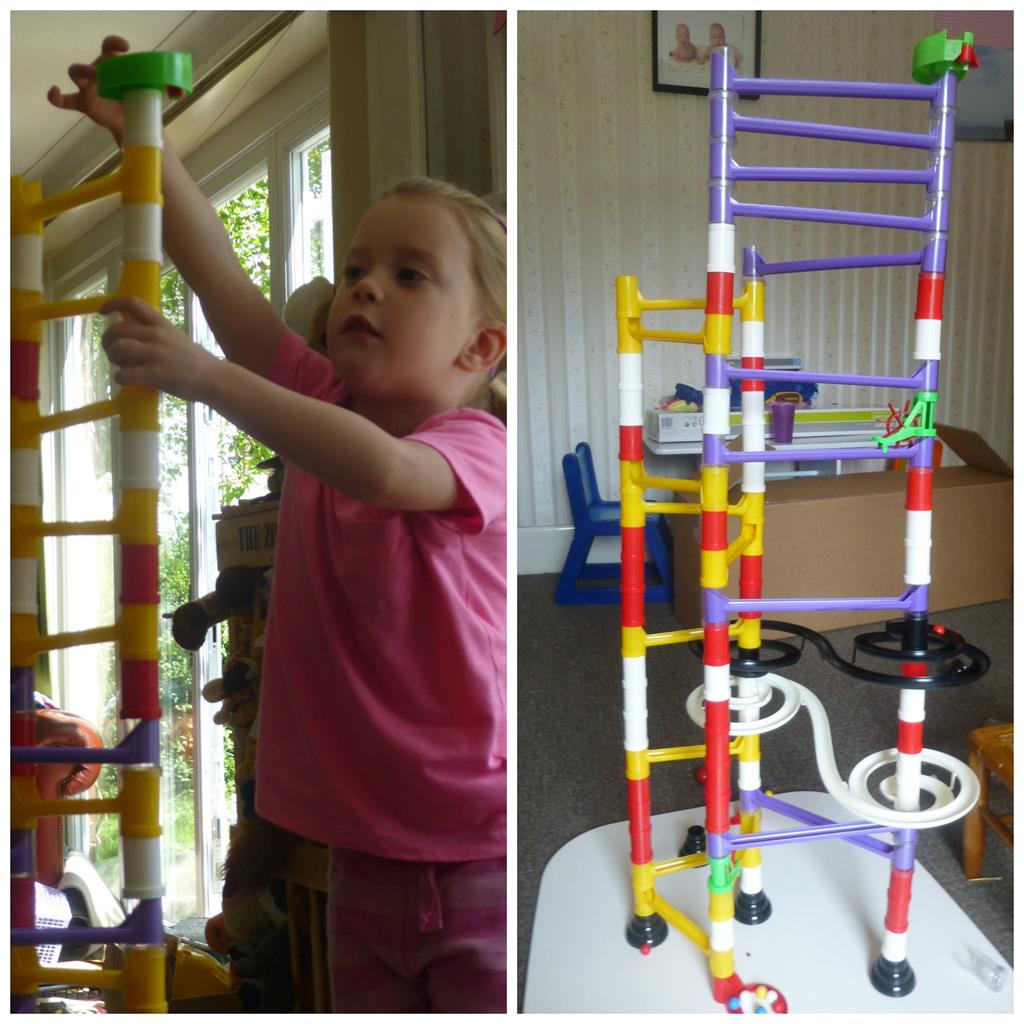 As Esther and William get older they will be learning all this for themselves without even realising. At the moment we are scaffolding their learning through play and through the questions we ask as we play with the set all together.
Esther and William love to use their marble run for racing marbles. They also love seeing what happens to their marbles if they start them at different places or different times or use different amounts of marbles at any one time. This kind of experimental play helps children to learn about cause and effect. If I do this, then this will happen, If I do that, then that will happen.
The Quercetti marble runs are really well made from shatterproof plastic. Some of the pieces feel a little flimsy when they stand alone but once part of a constructed run they are solid especially when the track is built upon a solid base.
The Quercetti marble runs are great quality toys providing hours of entertainment for all the family. We have found with some similar products that setting them up is a lot of hard work and the play time is quite short afterwards. With the Quercetti Double Spiral the play and build time have been much more balanced. And the build has also felt like part of the play.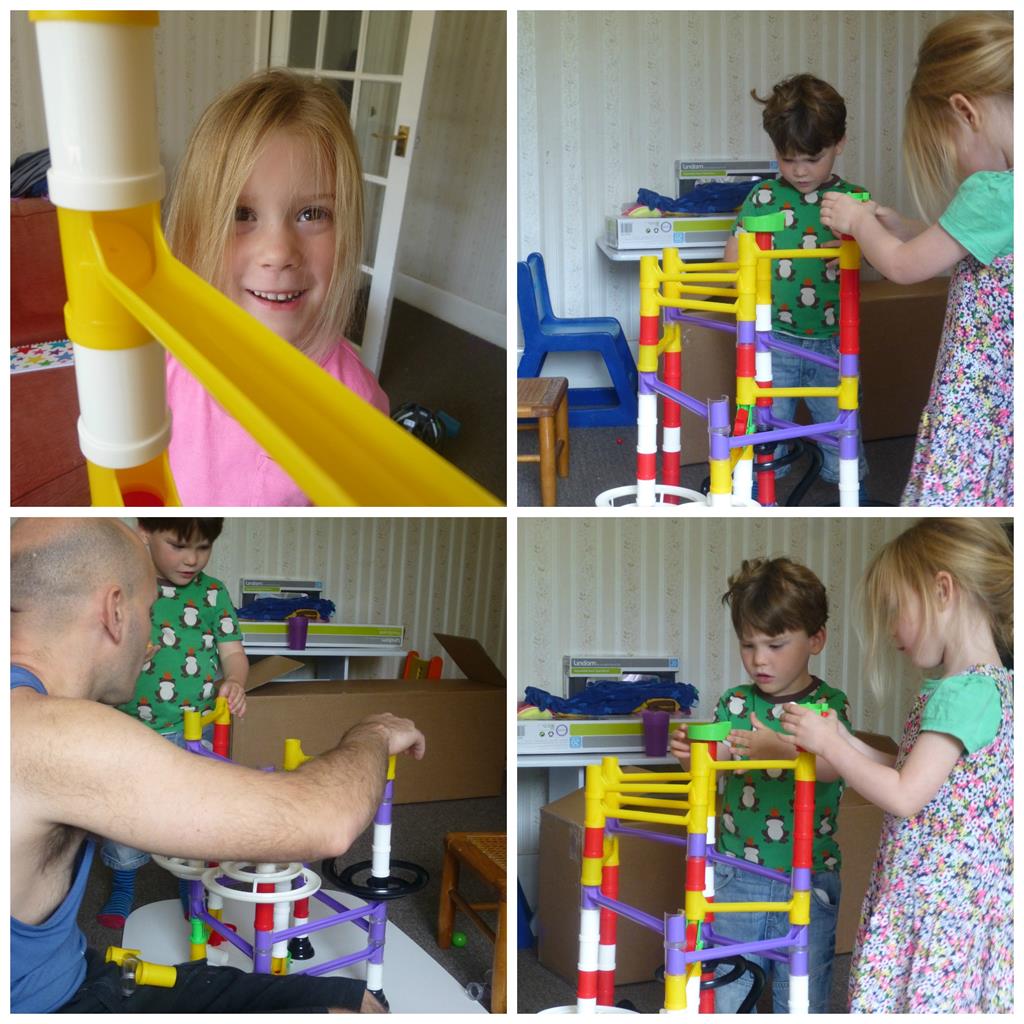 If you would like to try a Quercetti Marble Run for yourself then you can try to win one right here.
For your chance to win a Quercetti Double Spiral Marble Run worth £35 just fill in the Rafflecopter form below.
UK Entrants only please
If you would like to buy a marble run or any other Quercetti product then you can buy them from Kind Toys and for the month of August you can get 20% off using the code QUERCETTI at the checkout.
If you need more persuasion then do read the reviews written by my fellow Asobi Ambassadors about the different marble runs that they have tested.
A Mummy Too
Susan K Mann
Lilinha Angel's World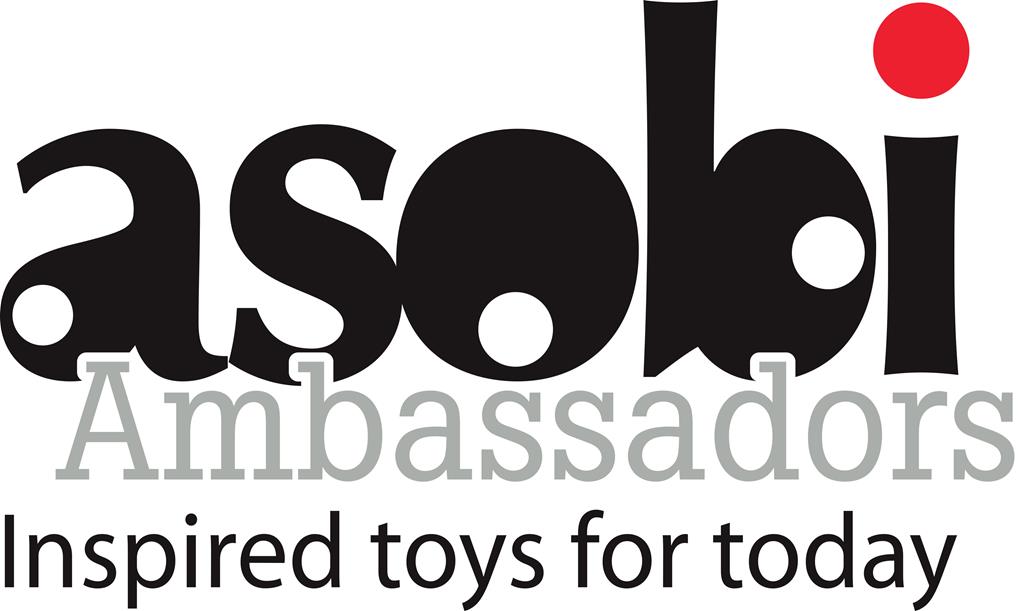 We were sent one Quercetti Marble Run for the purpose of this review and one more will be provided for the prize giveaway