I cannot believe that our Rainbow Baby
Beatrice Hope
Is five weeks old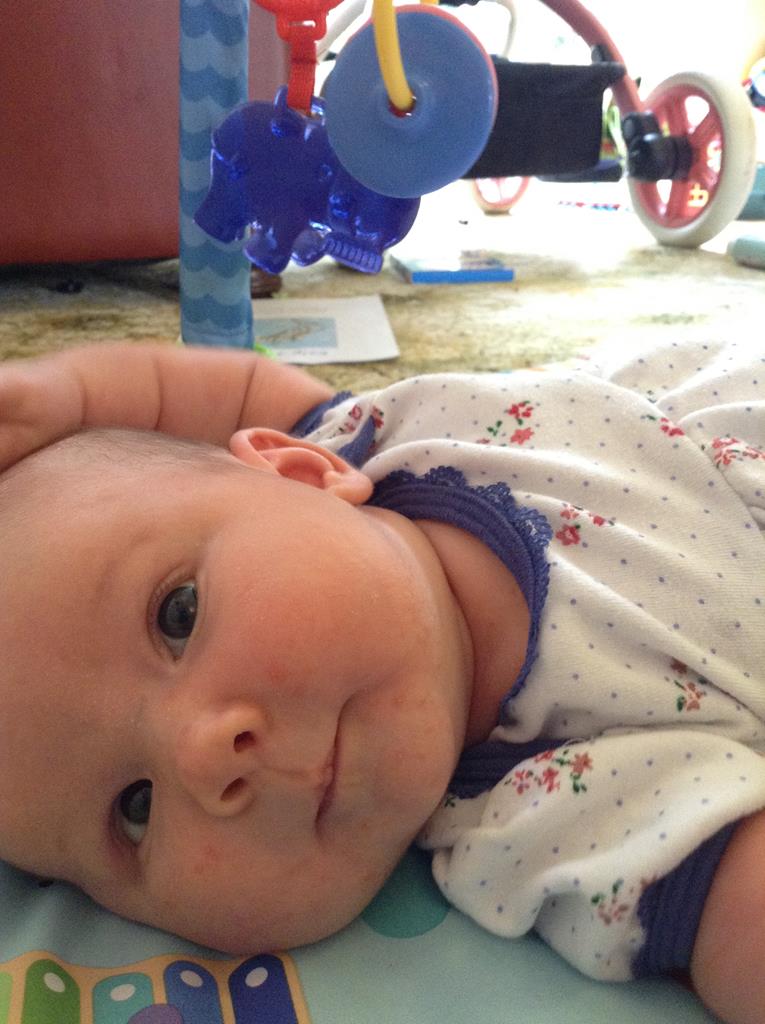 How is it possible that she is already so old?
How is it possible that she has only been with us that long?
We are very much enjoying our fourth trimester
Bea is never very far from me
Sleeping on me or beside me all of the time
I have not really got much done
This past month or so
But Bea is feeding and sleeping well
We have a strong bond
And my heart is beginning to heal a little
As I tell her all about her beautiful big sister in the sky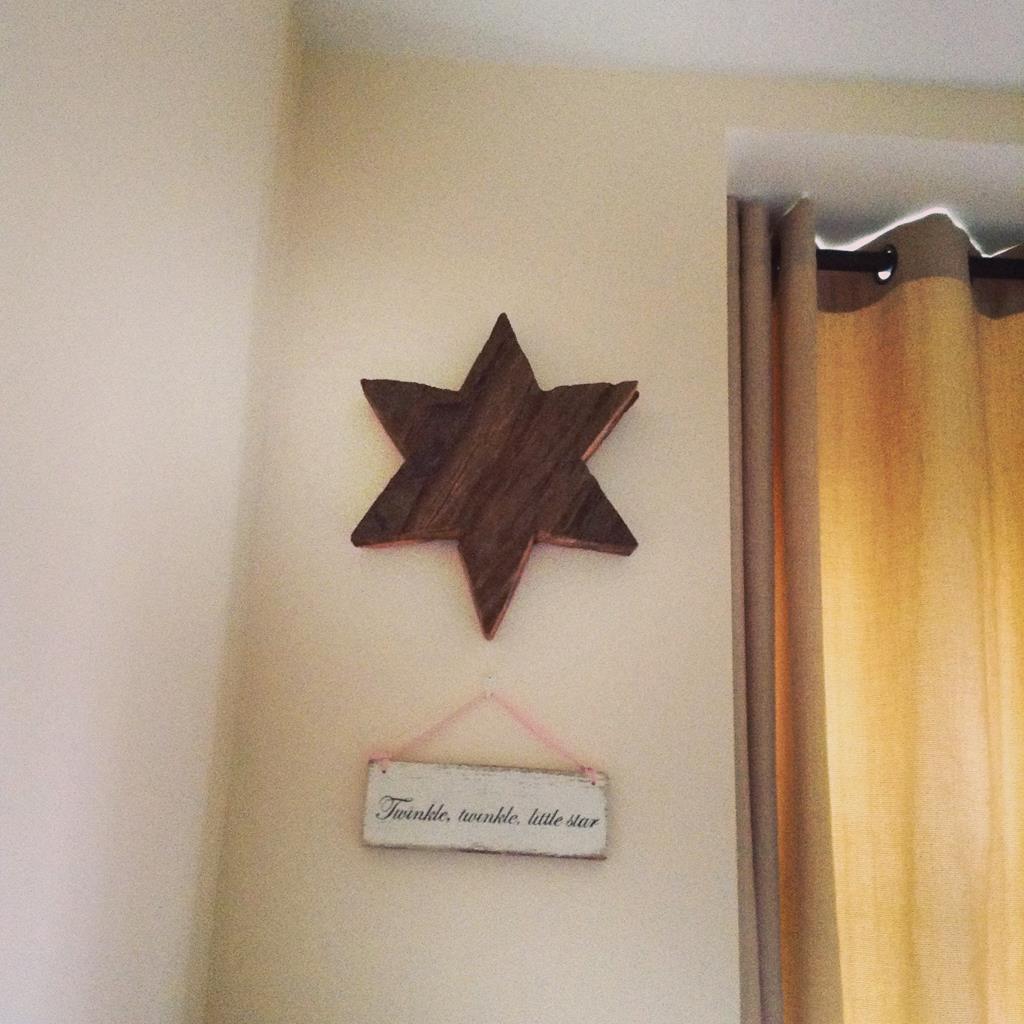 Having Bea has melted my heart a little
But it also breaks it a fragment more each day
As I remember and relive our early days with Tilda
And think of what she should be like now
What they might be like together
They are so similar in so many ways
Esther and William adore Bea
And come into our bed each morning for early morning snuggles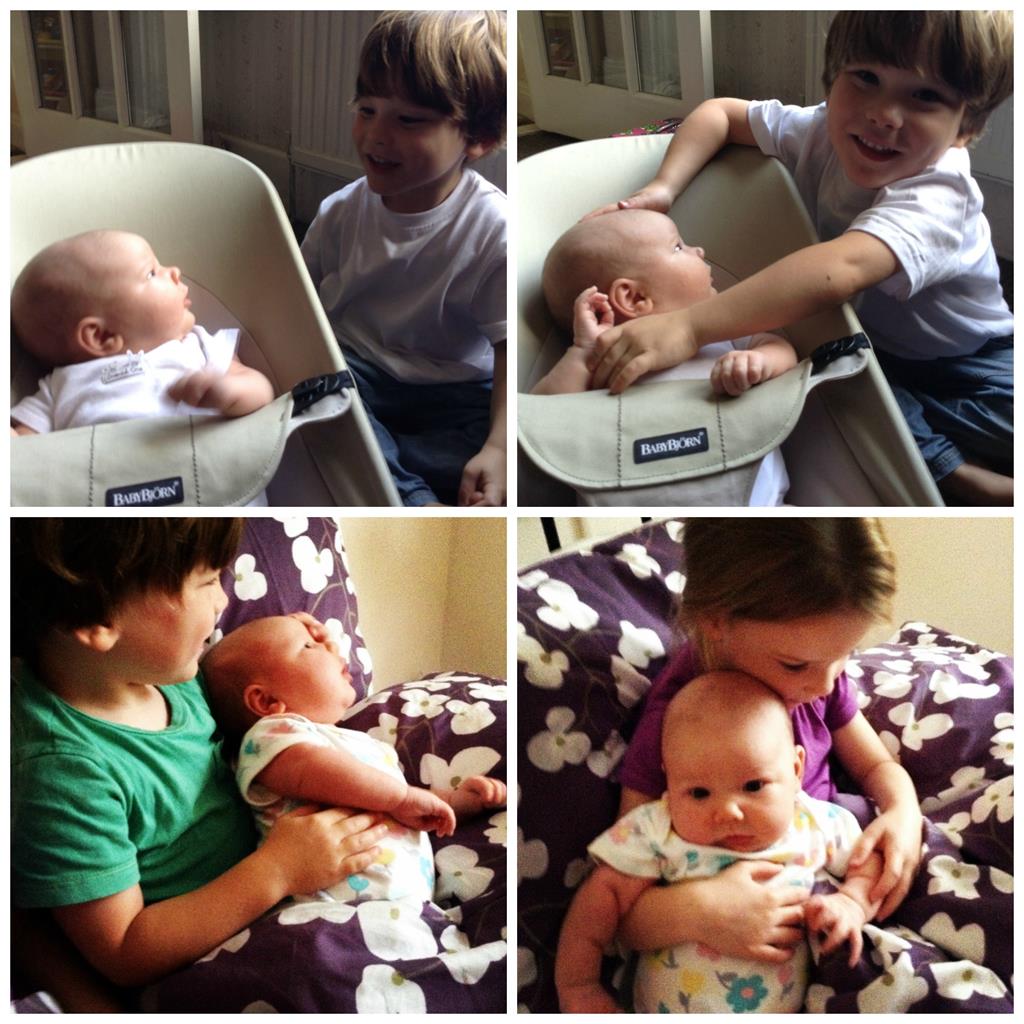 William tells everyone we meet
To be careful with our new baby
Because she is very delicate
Esther asks everyone
Have you met our new baby before?
They are very proud and loving older siblings
And I am very proud of them
We still have a long road ahead of us as a family
To find a routine that works
David is still doing far too much
As I get to grips with having a baby again
I had forgotten how all consuming a newborn can be
Especially one that is demand feeding!
Breastfeeding is exhausting!
But we are doing okay
Better than I thought we might be
One month in
We have even been on holiday!
Every summer we go on holiday with our extended family
This year we were not sure if we would go or not
With such a new baby
In the end we decided that we would go
And I am so glad that we did
It gave us 6 days of fabulous family time
Getting to know our new addition
Esther and William loved being with their cousins
They learned to pedal their bikes confidently
And with a pool in the house
They also learned to swim without arm bands
And learned how to dive down to collect objects from the bottom of the pool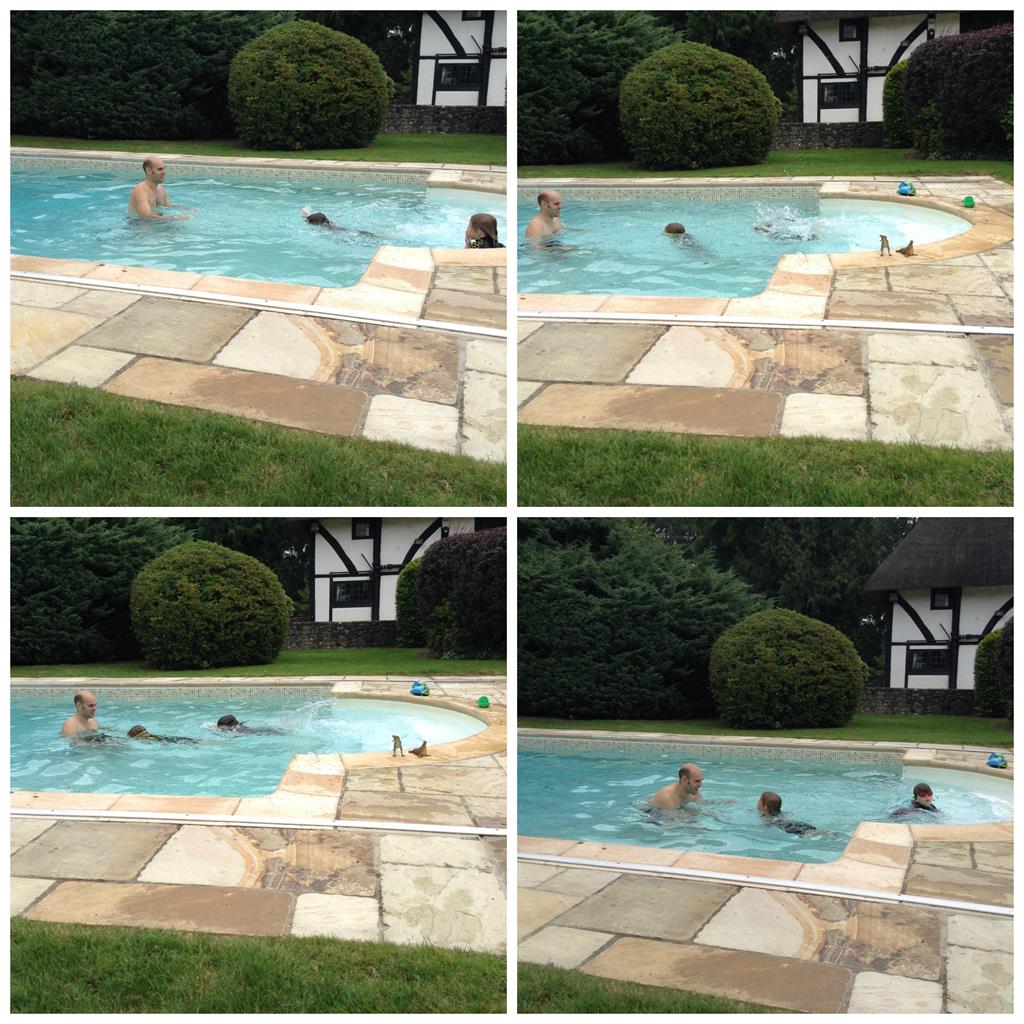 We also enjoyed an amazing falconry experience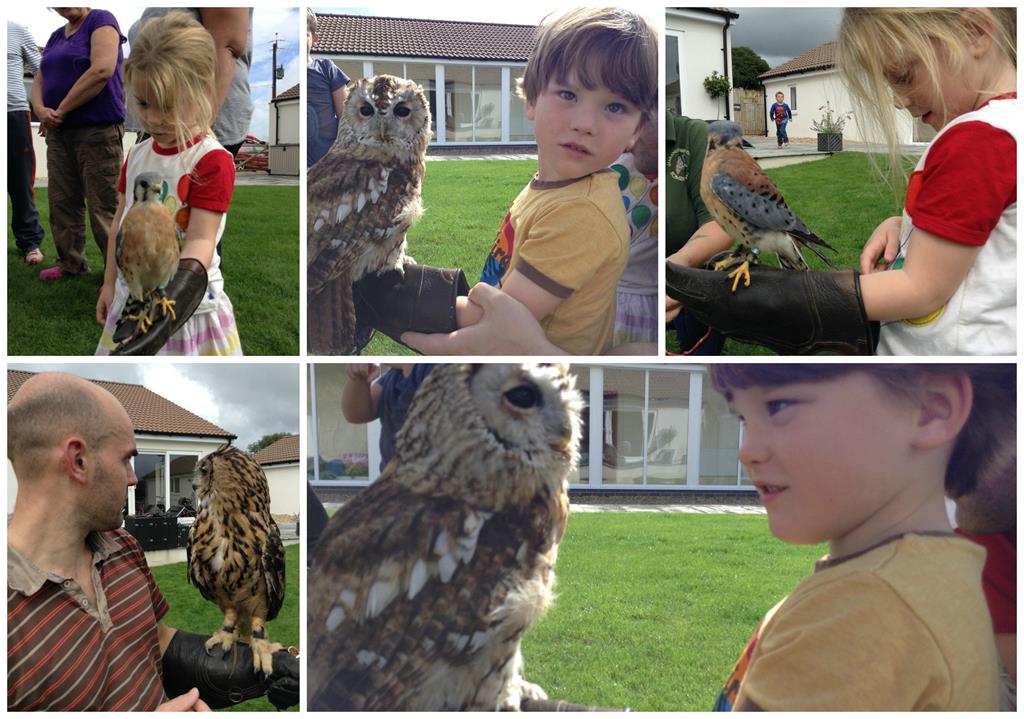 Not something you get to do everyday!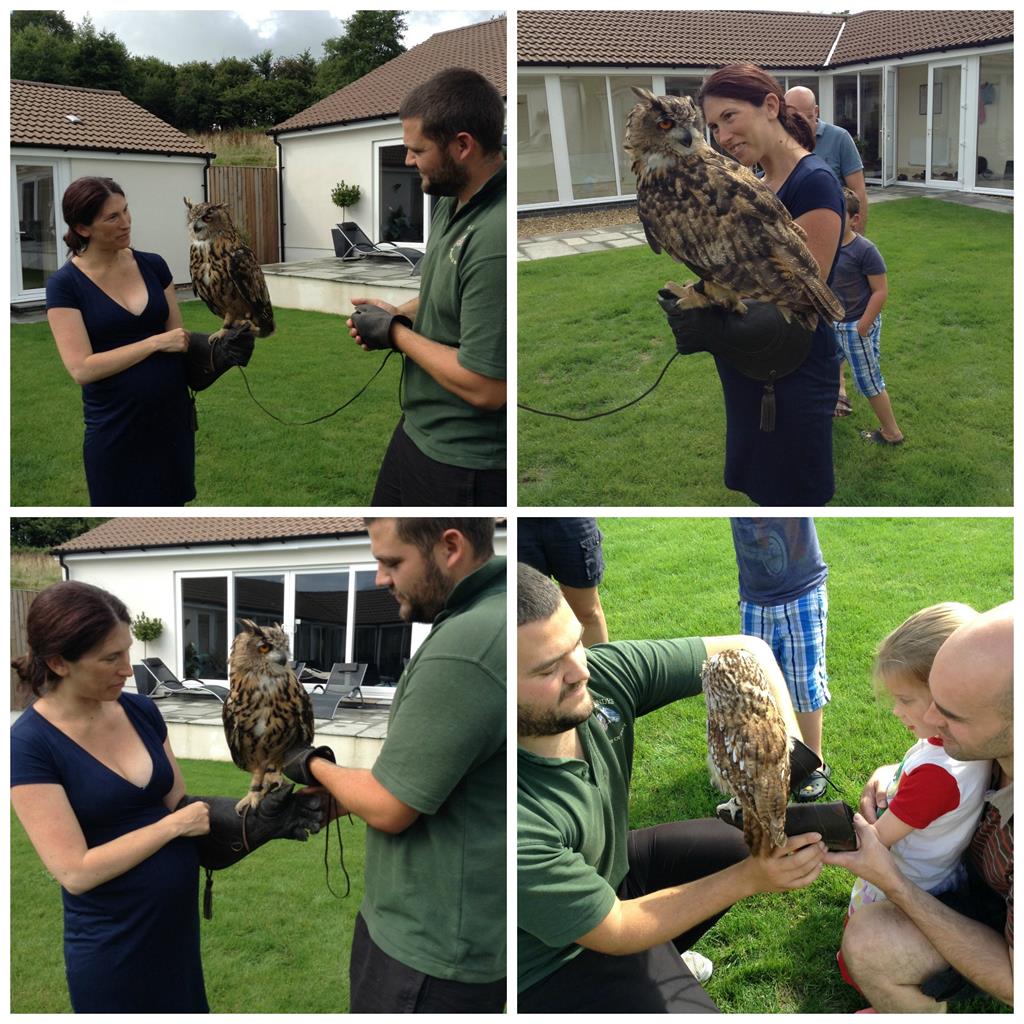 It was a good week away
With good company and support
That enabled us to focus on bonding as a family
Our week away was made much easier by some of the products
That we chose to take with us
I would love to tell you what they are
And why we love them so much
Britax Baby Safe Car Seat
Baby Bea travelled to Somerset in her Britax Baby Safe Car Seat. It is actually the Baby Safe plus SHR II This is the car seat that we have chosen to use with Bea for long journeys. We had hoped to use the Baby Safe Sleeper but it takes up two seats in the car so is just not practical for a large family going on holiday with luggage and buggies and bikes.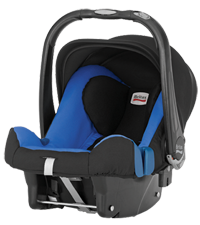 The Baby Safe plus SHR II is a great car seat. It looks comfortable, supportive and safe. The seat is rearward facing and can be used with or without a base. We currently do not have a base and it is quite cumbersome getting Bea in and out. I would definitely recommend buying a base especially if you want to take the seat in and out of the car regularly.
Our Britax car seat can recline so Bea can travel in a flatter position that is better for her breathing. The seat has special deep padded sides to provide Optimum Side Impact Protection. The seat has an easy to adjust five point safety harness and padded chest pads provide extra support, safety and comfort.
We have been really pleased with our Britax Baby Safe so far and will continue to use this car seat for longer family journeys.
Blankets
It was quite chilly and wet the week we were away. Bea sleeps with me at the moment so has no bedding in bed. However when out and about in her pram and while snoozing on her PoddlePod she likes to have her little feet tightly covered with a blanket. I think she likes to have something to kick against. I also use blankets when I am holding Bea and she is exposed to weather. Our two favourite blankets are the super soft and breathable blanket from Little Green Sheep and the rainbow stripe woolen blanket from Lilly and Sid.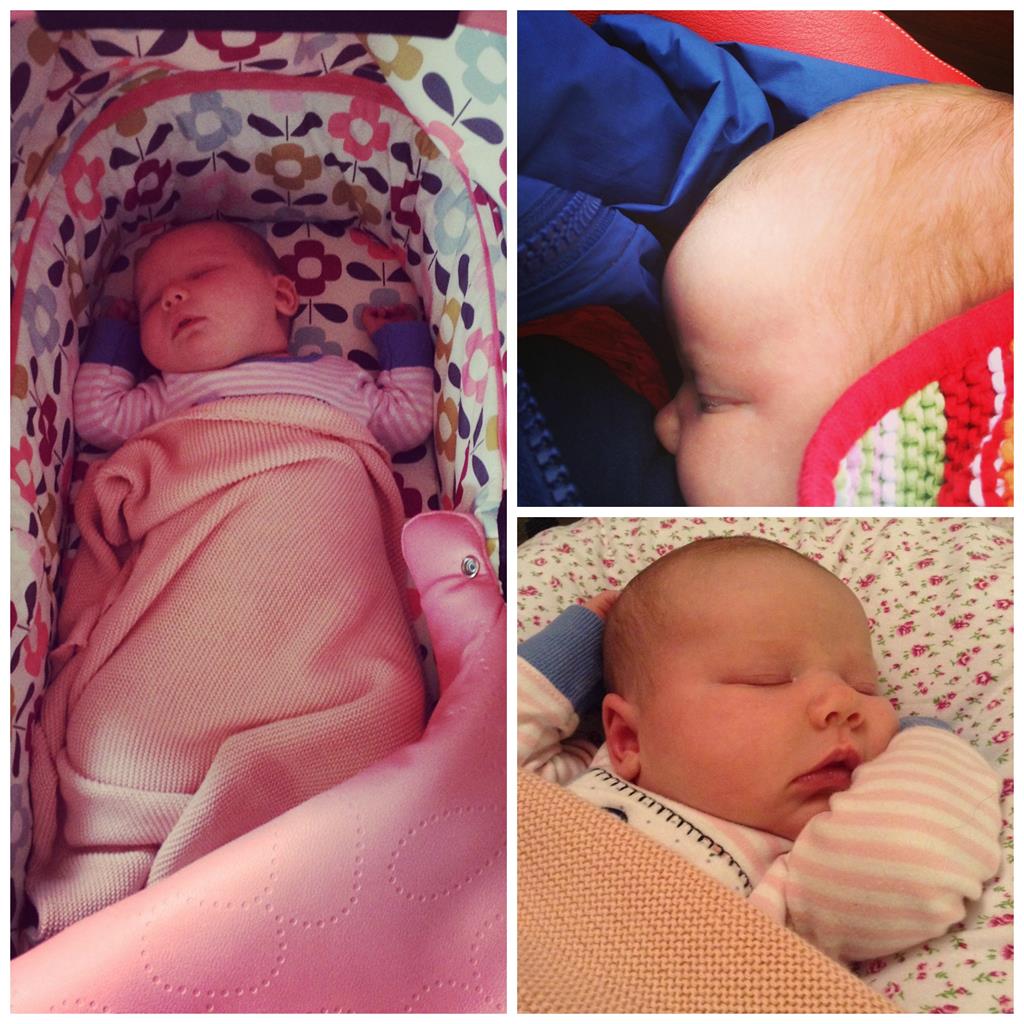 The Blossom Pink Organic Cellular Blanket from Little Green Sheep Baby is gorgeous. It is so pretty and so soft. It would make a beautiful gift for a baby girl and is the perfect accessory for the Cosatto Ooba Kimono. The pinks complement perfectly! This is a lightweight and extra breathable blanket and we love it.
The unisex multi stripe blanket from Lilly and Sid is a heavier blanket for out and about on cooler days. It is super soft 100% cotton and comes in a range of gorgeous colours. This blanket would also make a great gift. It is perfectly practical and a striking design that will ensure Bea is warm and pretty through the autumn and winter weathers. I have my eye on this colourway next! It is super cute for Bea and very Matilda Mae.
Poddlepod
Until we went on holiday Baby Bea loved to snooze in her ToddlePod from Beebies Babystore but for holiday we took the smaller Poddlepod. Bea loved the pod that seemed to cuddle her and hold her close while she slept. I had the Poddlepod on the sofa next to me so that I could watch her sleep.
href="http://www.poddlepod.com/the-pod-shop-31-c.asp">The Poddlepod is the perfect place for new and small babies to nap if their mummy needs her arms for something else. Bea loves her pods and apart from on a person or in her pram is the the only place that she will sleep.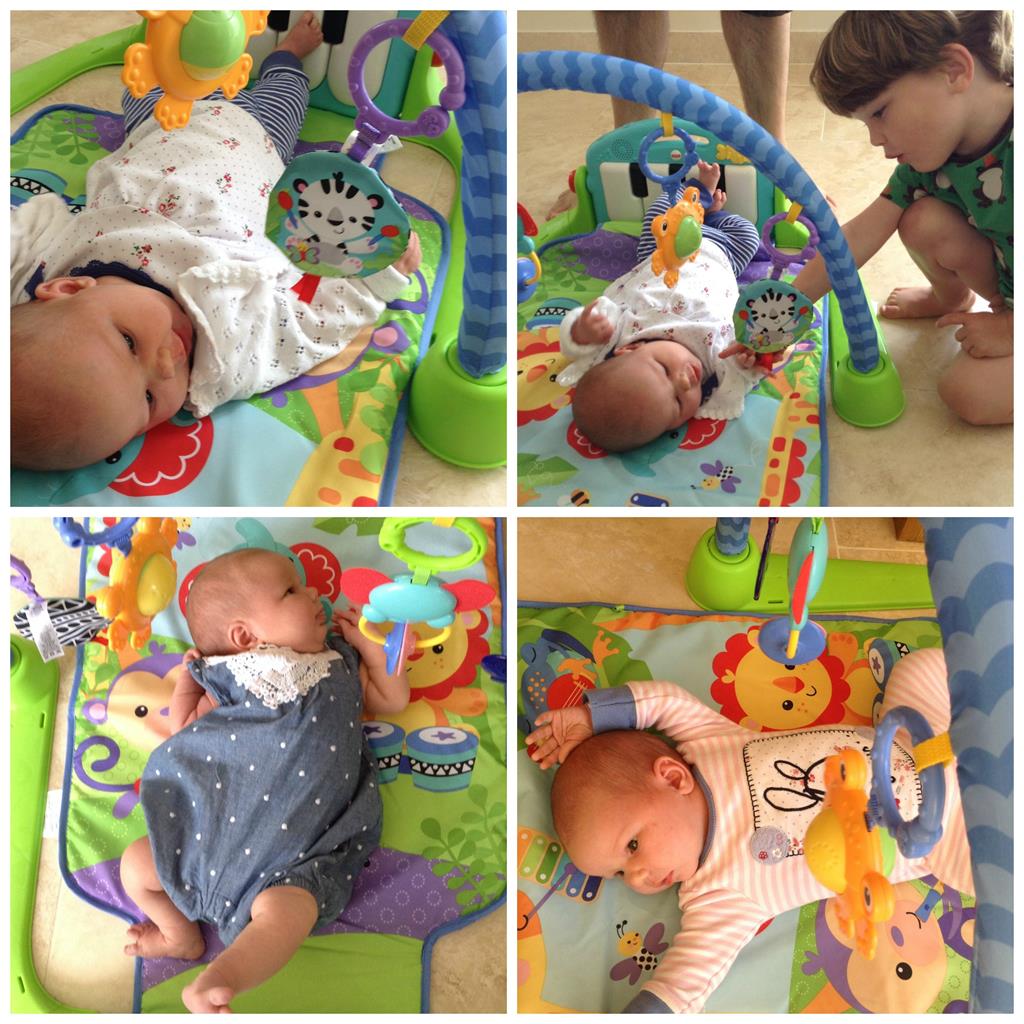 Fisher Price Kick and Play Gym
We took this Fisher Price Gym with us on holiday. Bea loved laying on the soft mat looking at the toys hanging from the arch. It provided a place for Bea to play, often with the help of her ever enthusiastic older siblings. (You can read our first review of the Fisher Price Kick and Play Gym here)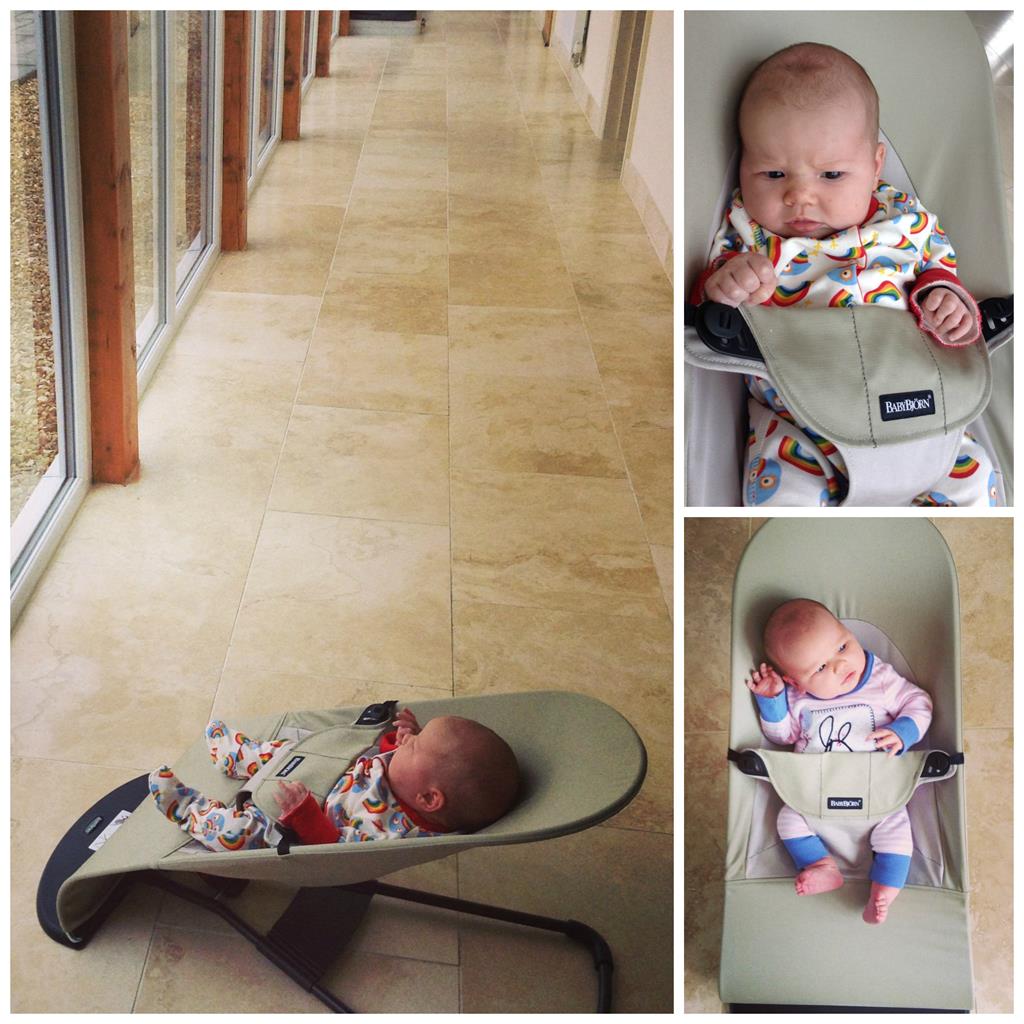 Baby Bjorn Bouncer
We have a lovely simple yet clever bouncer for Baby Bea. The Baby Bjorn Bouncer Balance Soft has a padded and adjustable safety harness that is comfortable for the baby to hold on to. It is a super soft seat that bounces with baby's movements. Bea likes to sit in her bouncy chair and watch the world go by. While observing what is going on around her she is also developing her balance and gross motor skills. The bouncer has three positions: sleep, rest and play offering proper head and back support. This is a lovely place for Bea to rest and play. It is great for taking on holiday as it folds completely flat for travelling and storage.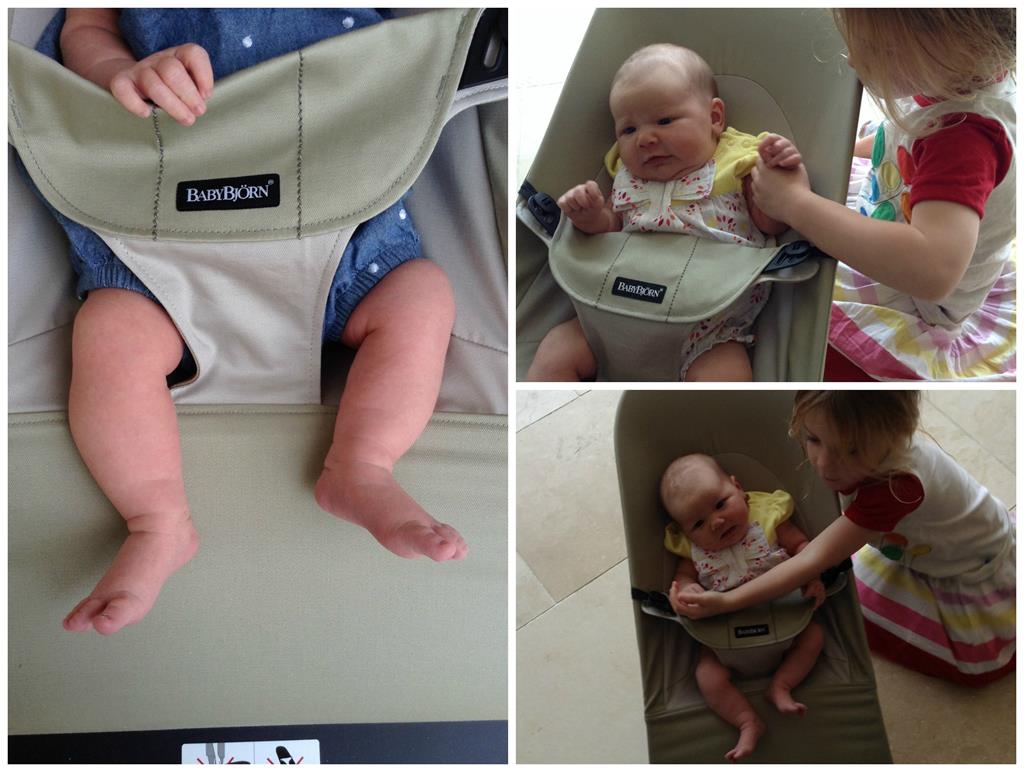 Mamascarf
I love breastfeeding and am happy feeding anywhere but sometimes I like to be discreet about it and for that the Mamascarf is perfect. It covers baby while feeding but the fabric is light and breathable. I have been a fan of Mamascarf for years and it is great to be using one again.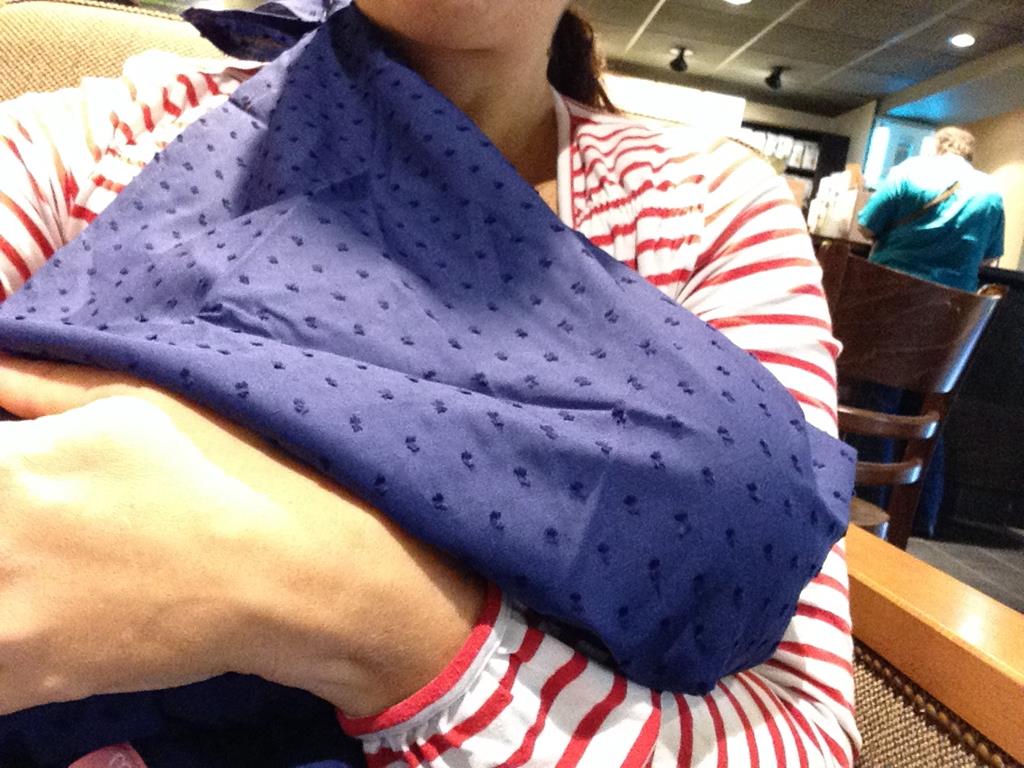 Morrck Maternity and Beyond Coat
If you are pregnant, breastfeeding or babywearing you NEED this coat! It is a lightweight reversible waterproof coat with a zip in and out panel that accommodates a large bump, covers a nursing baby and protects a baby in a carrier from the wind and the rain. It is a fabulous coat and I am going to be telling you more about it as the seasons change.
Aden and Anais hooded towel
We have not yet started bathing Bea everyday but when we do bath her at home and at holiday we often use this beautiful towel from Aden and Anais to cuddle her dry. She loves being wrapped in the towel and then we snuggle and have a post bath feed and cuddle til she is dry. The super soft terry towel keeps Bea toasty warm after her baths.
Beebies Baby Store Nursing Wear
Ami, the owner of Beebies and the ambassadors team kindly gave me some nursing tops as a present when Bea arrived. They were perfect for taking on holiday. Easy to wear, easy to wash and fast to dry. The tops hold their shape well and are a very flattering style for new mummies. The shorter tops look great with jeans or trousers while the longer top that would work for some as a dress looks great with leggings and jeggings. The tops have easy and discreet access for feeding.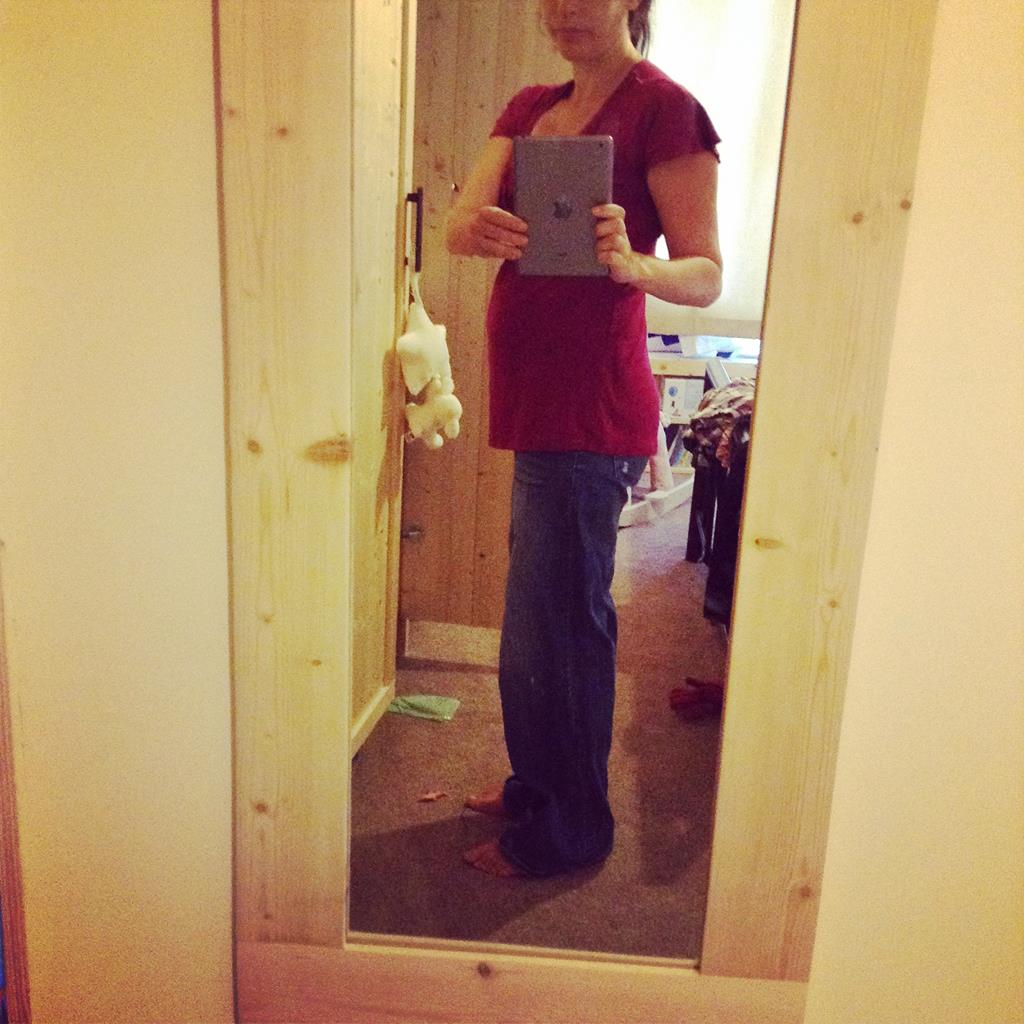 Babes With Babies nursing clothes
One of my favourite things to wear while pregnant with Bea was my Stella dress from Babes With Babies. It is a simple understated jersey dress that can be worn as a maternity or nursing dress. It is easy to wear and easy to feed in. The cut of the dress flatters all shapes and sizes and can be accessorised in so many different ways. After reviewing the Stella dress I bought more maternity dresses and a range of clothes for after baby was born. My favourites are definitely the Foxy Feeder Vests, palazzo pants and wrap cardigan combination. The heavy cotton separates work perfectly together to make stunning postnatal casual wear. I always feel confident and comfortable when wearing this combination. I am a huge Babes With Babies fan and you will be too!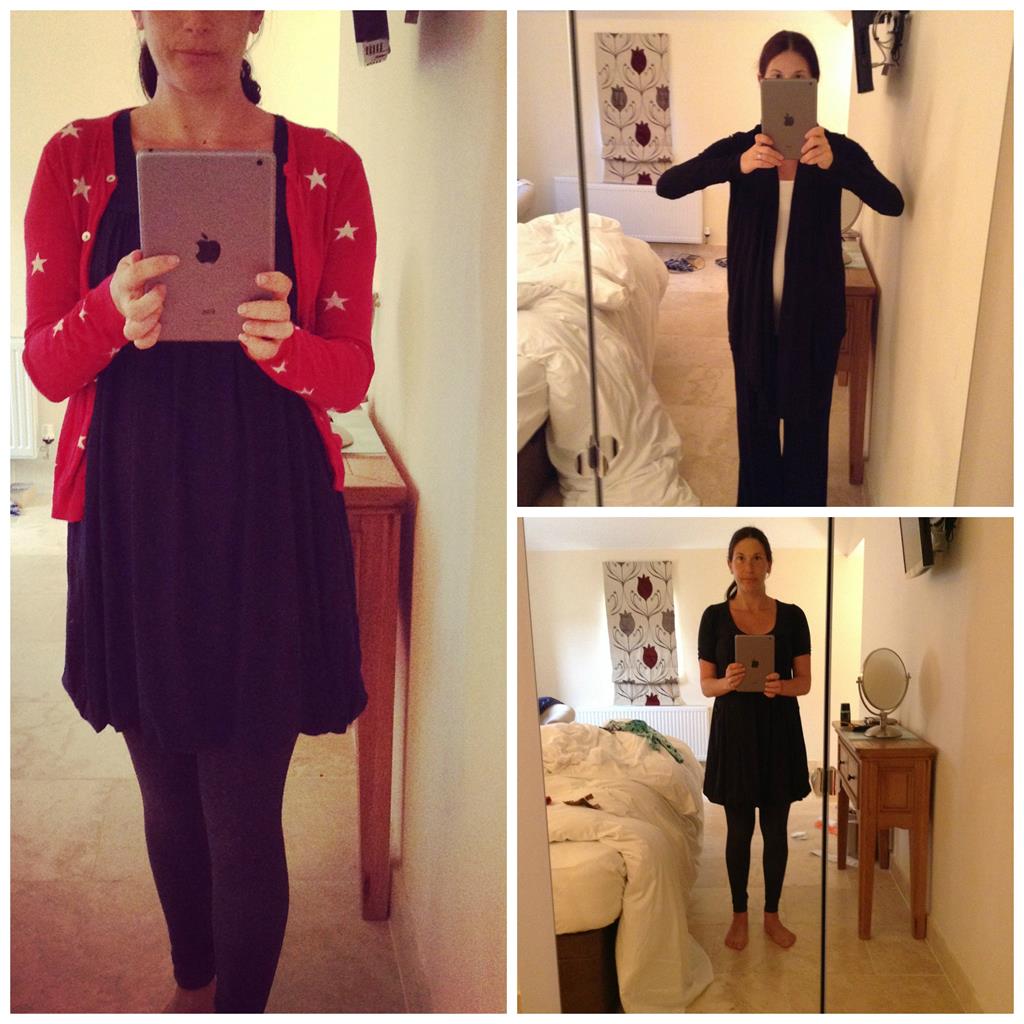 The Essential One Mother and Baby
Most days and nights of Bea's life so far one of us has been wearing something from The Essential One. We were sent some products to review but I have now also bought lots of bits for us both and still have more to order. The clothes for mummy and baby from The Essential One are so soft, so comfortable and so pretty I would happily live in them for always. Everyone complements us on our outfits when we wear them and ask where we get them from.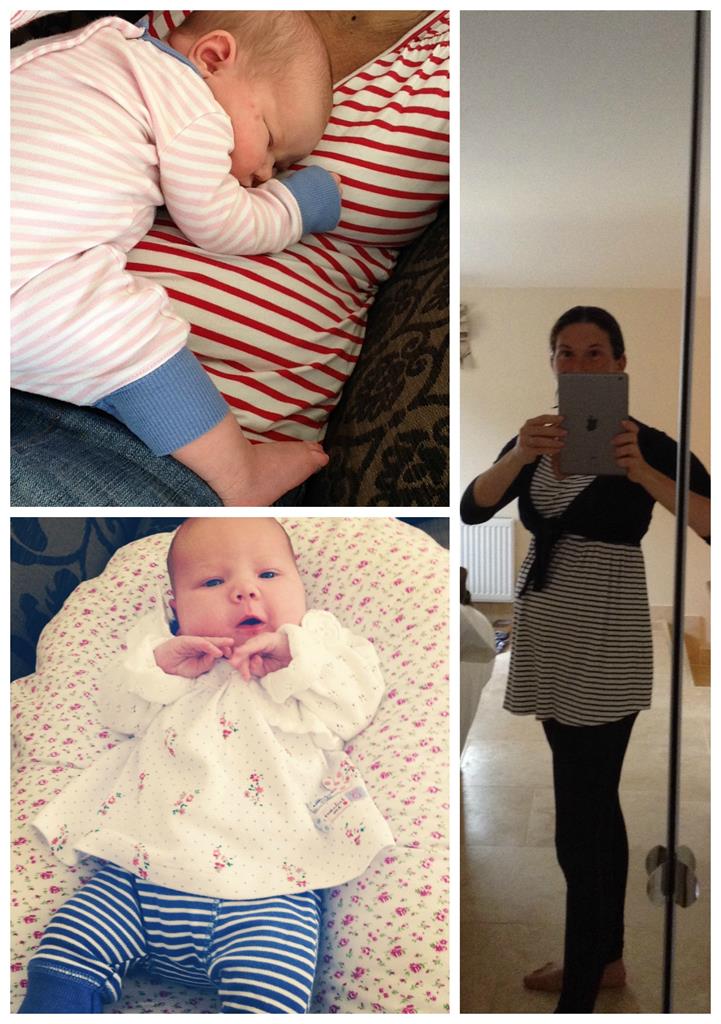 I am about to stock up on bits for Bea and me to see us through autumn and winter and I have a request for Karen at The Essential One, please can you design some long sleeved nursing pyjamas for cosleeping mummies?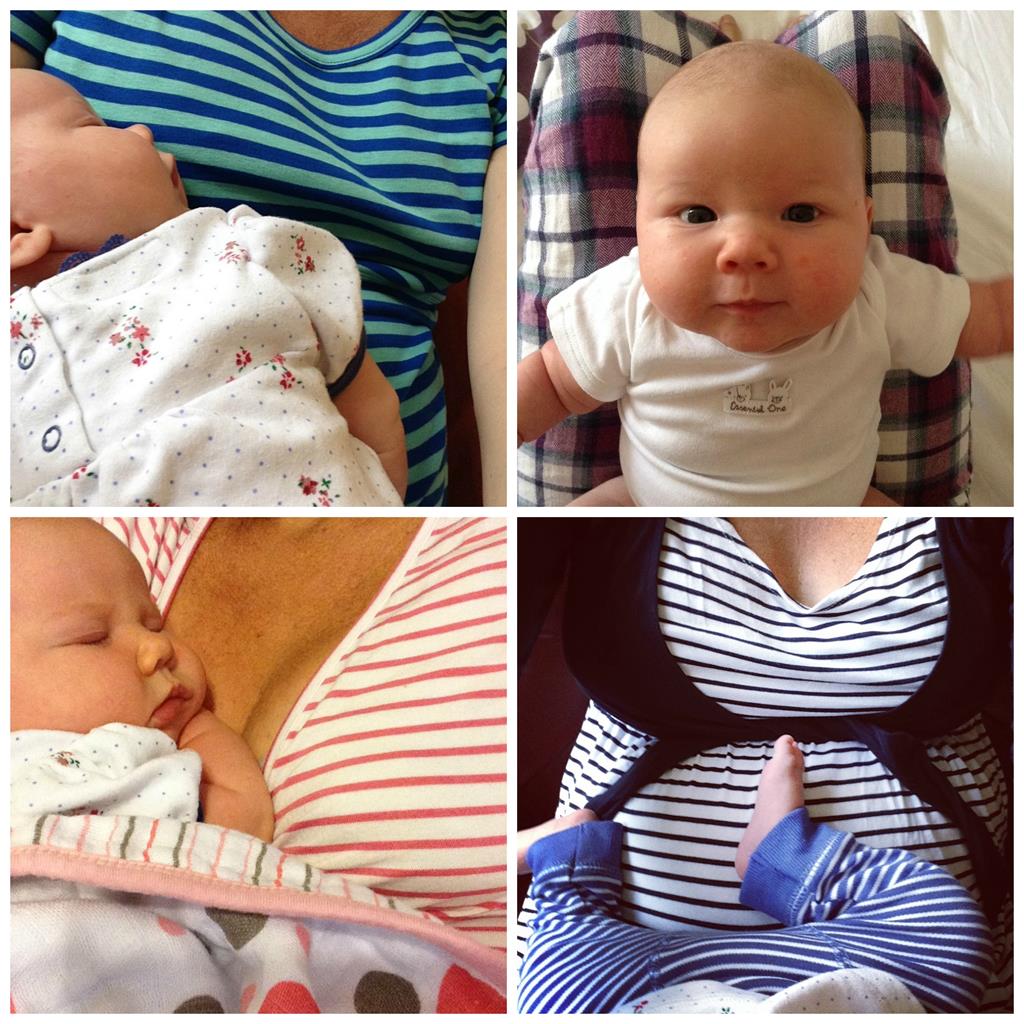 Lindam Light My Way Night Light
At home we sleep with our Grolight on all night. I think that this is going to have to change soon as David finds it hard to sleep with the light on. For me I love being able to see Bea through the night. On holiday we did not have the Grolight and so I used the Light My Way Night Light from Lindam. This costs under £10 and is a great portable light. This would be great for children who are newly potty trained and needing to find their way to the loo in the night. For us it is great to check that Bea is breathing and in a safe sleeping position through the night. Bea loves to stare at the owl in the night when having a nappy change. The light stays cool to the touch and it turns itself off after 20 minutes to conserve energy if you fall asleep.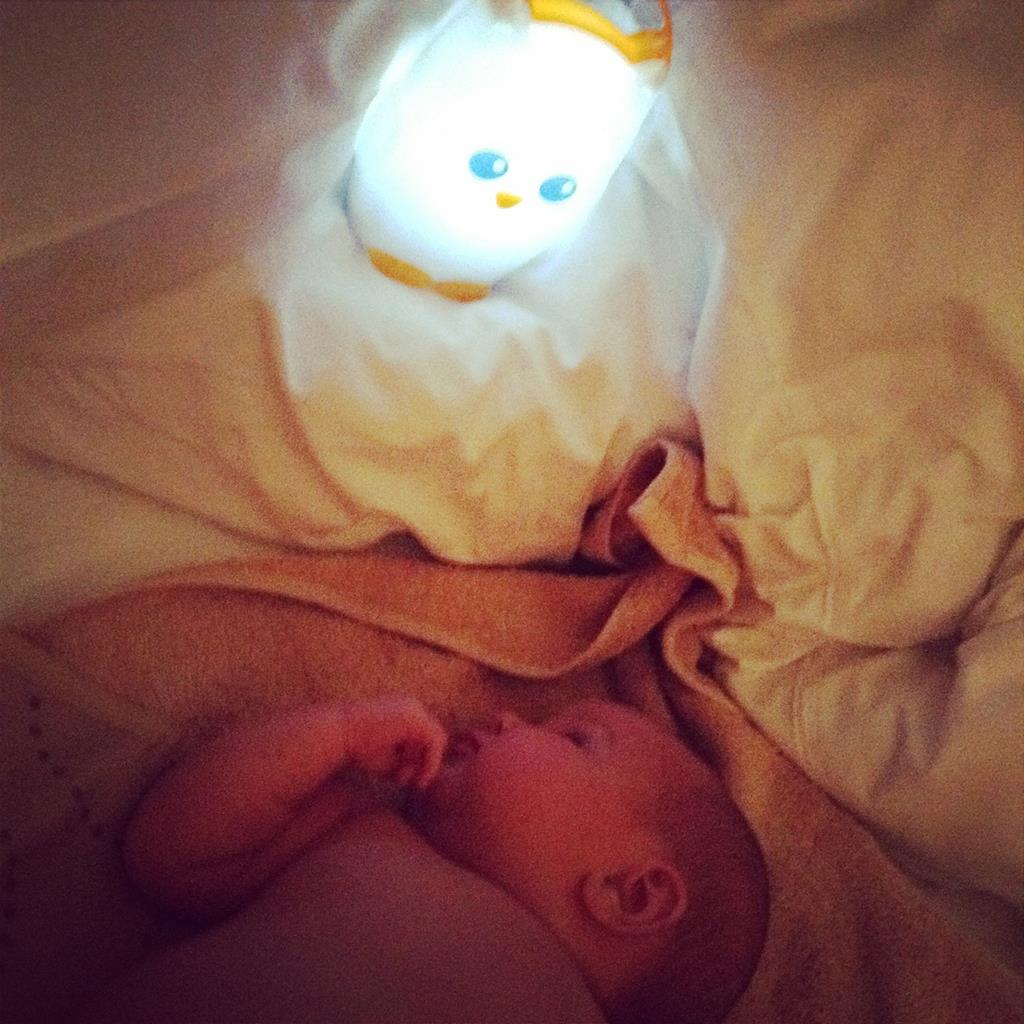 Coming home from the holiday was challenging
Getting ready for Esther and William to start school
Trying to find our way again
Just us
We had a lovely play date with friends before term started
And a meeting with our Health Visitor
Who in spite of me feeling like I was failing as a mummy
Told me I was doing a fabulous job
Bea is a beautiful baby
A proper little chunk
Who at 4 weeks weighed 11lb 7oz
I have no idea how much she must weigh by now
But she never ever stops feeding
The baby blues set in for me post holiday
I am hoping that we will all do better
Once we have the routine of school
We seem to be a family that thrives on company and routine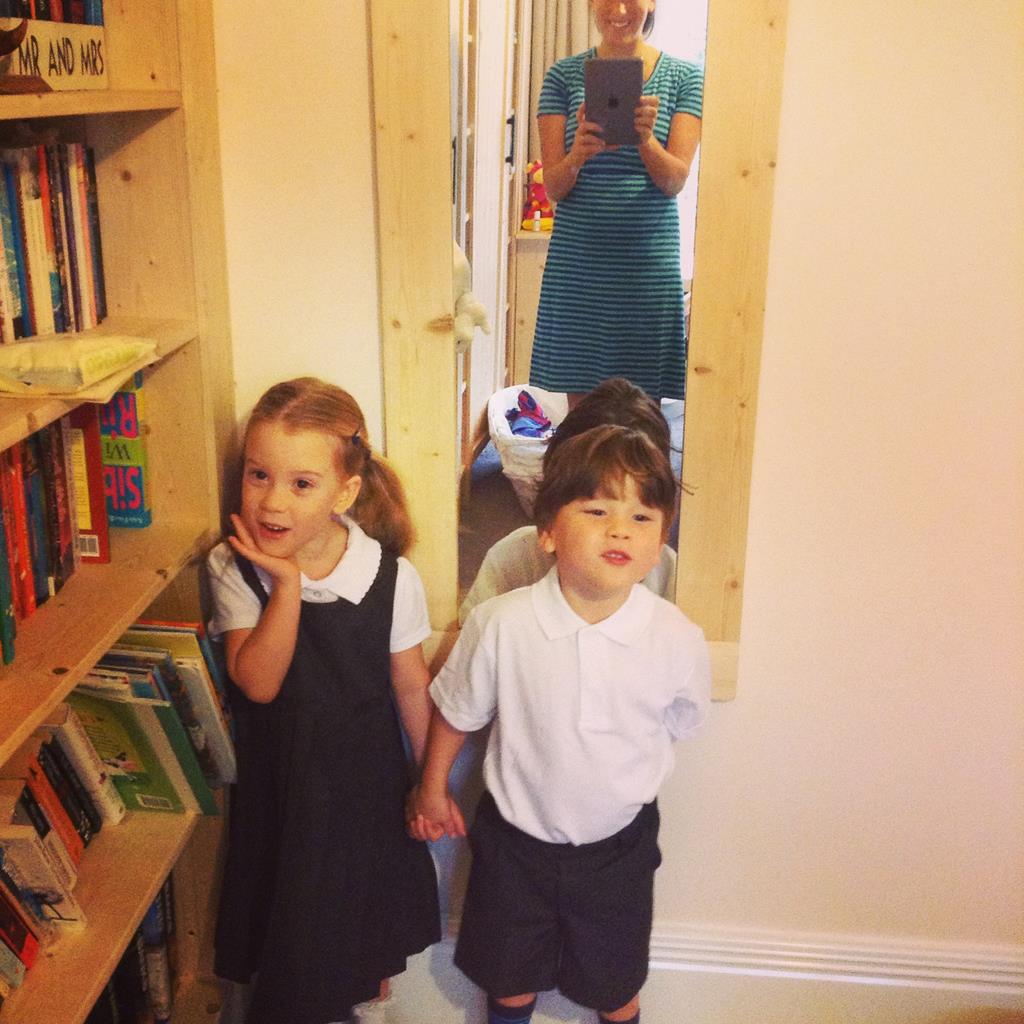 I cannot believe that our Rainbow Baby
Beatrice Hope
Is five weeks old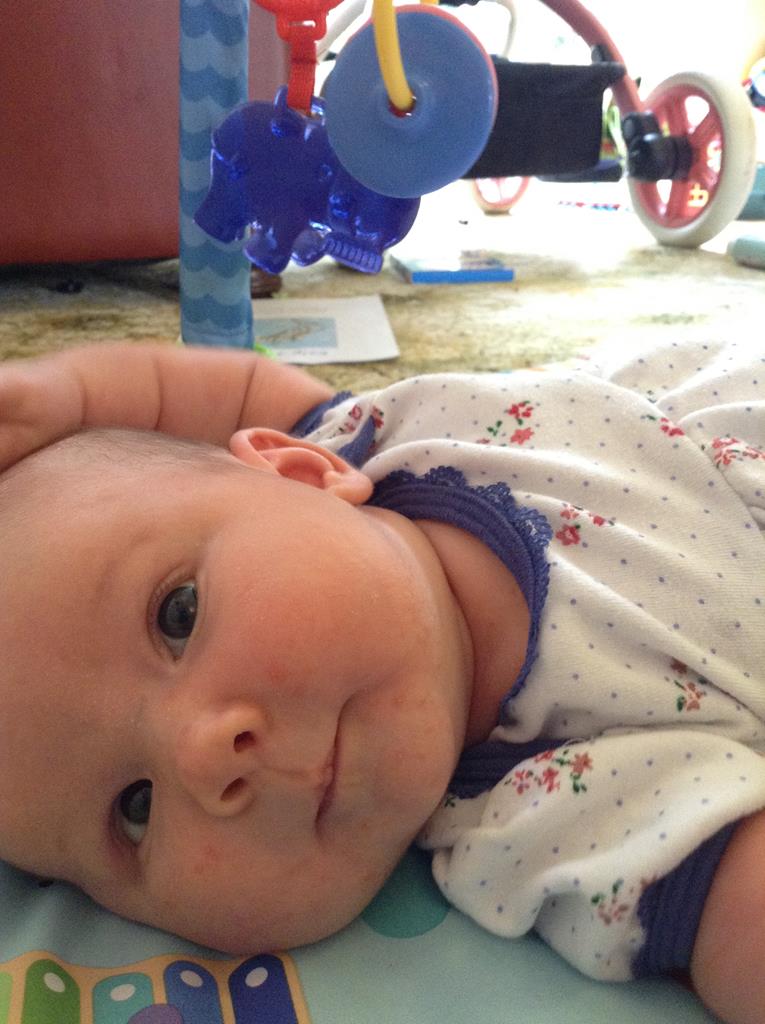 How is it possible that she is already so old?
How is it possible that she has only been with us that long?