For the last six months
I have had the privilege of testing
The stunning PacaPod Sydney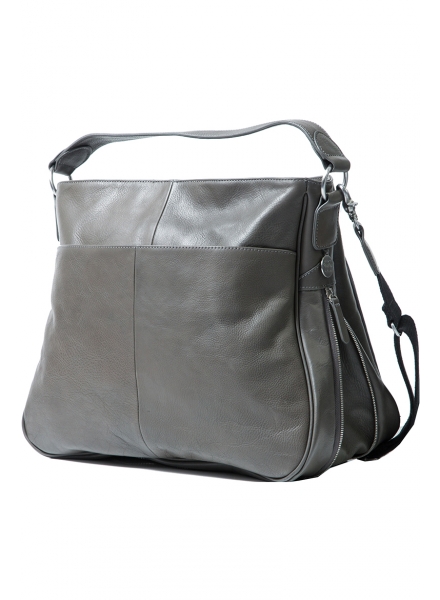 This gorgeous Charcoal leather bag
Has been on quite the journey with me
From third trimester time out at Brit Mums Live
To hospital for the birth of Bea
On our family holiday
And out and about with our Ooba
The PacaPod Sydney has performed in many guises during our time together
Overnight bag
Conference Satchel
Family wash bag
Baby change bag
Activity and toy bag
Daddy's man bag
You name it
The PacaPod Sydney can be it
And be it in style
This is more than a luxury lifestyle bag
It is a bag for life
Baby Bea even uses it for tummy time!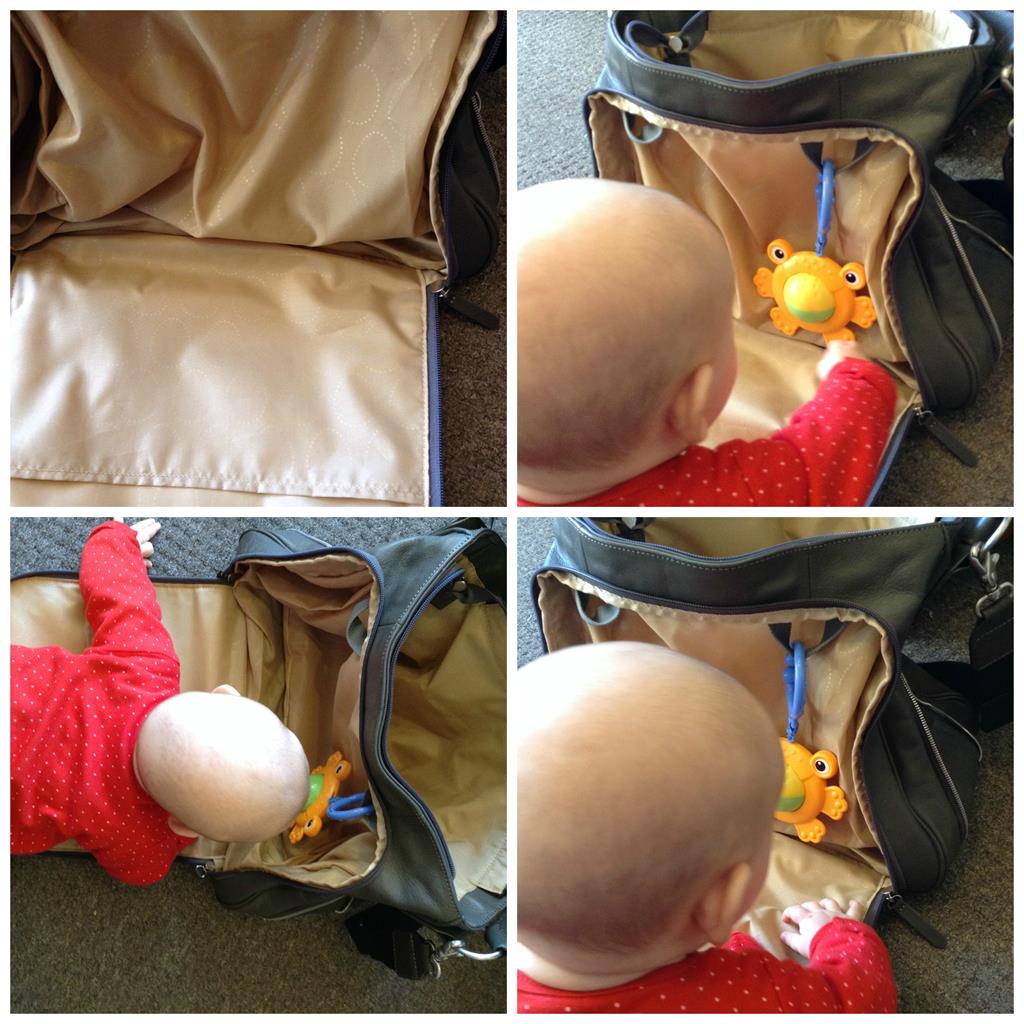 The Pacapod Sydney is a rich charcoal colour way
It looks beautiful and will only get better with age
The leather is soft and gives the bag its luxurious look and feel
As well as being pretty
The bag is practical
It is a PacaPod after all
It has been designed with mummies and families in mind
Using the very clever and unique Pod system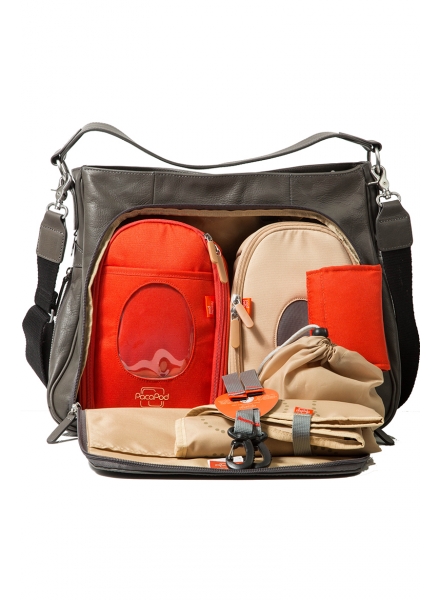 The bag comes with two pods
Different colours
Allowing you to be ultra organised
For yourself and your little ones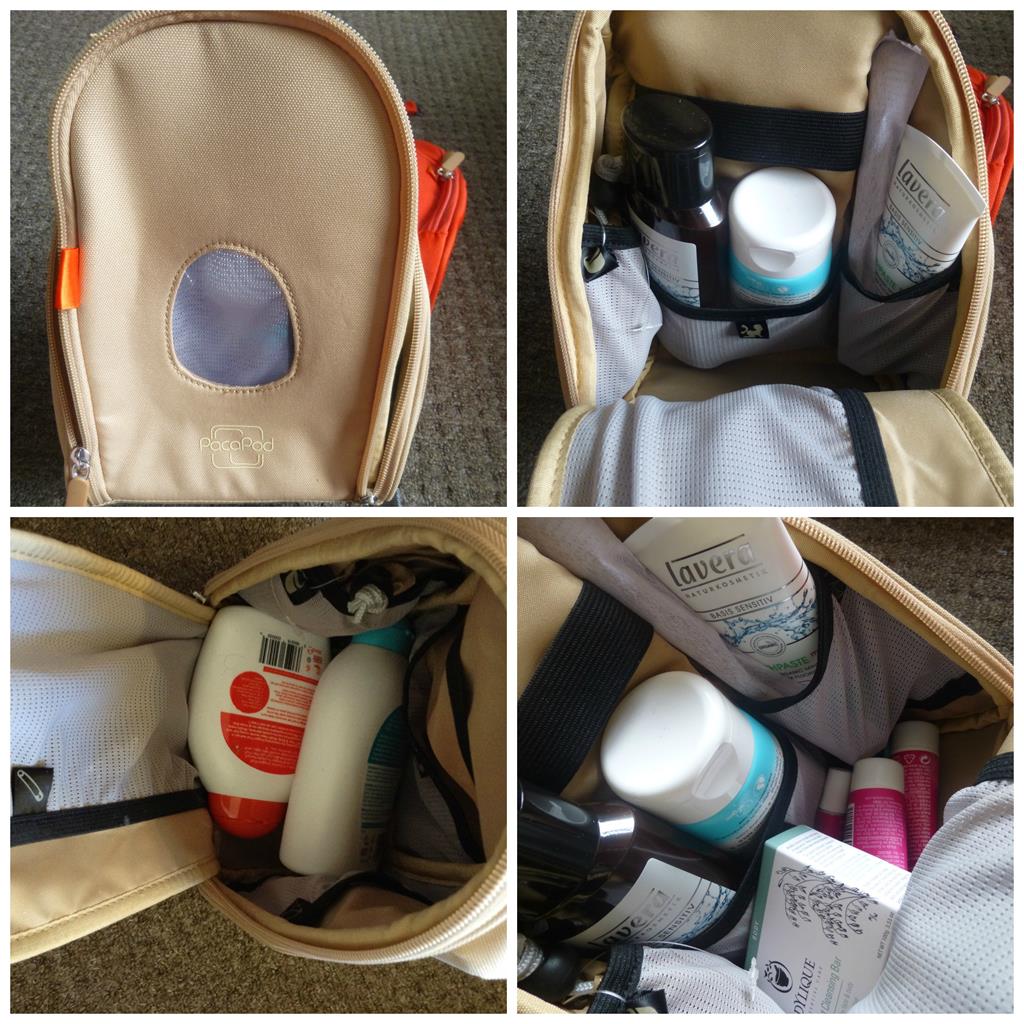 When alone I tend to use the pods for food and toiletries
Things that might leak
With the twins they have a pod each for toys and 'treasure'
When it is me and Bea
I use one pod as a breakaway change bag
Meaning that I can keep everything I need to change her in one place
I often put spare clothes in the second pod
Or things I might need to lay my hands on quickly and easily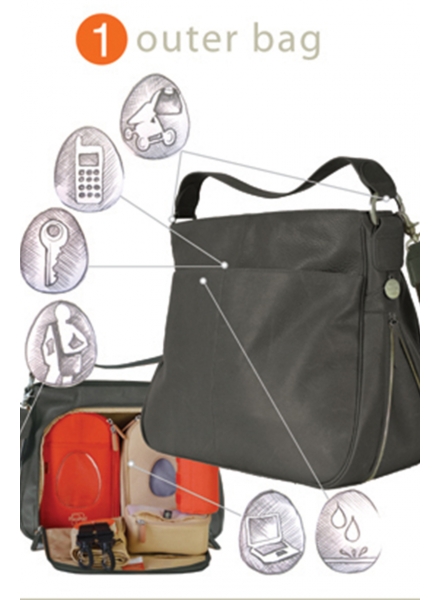 It is rare to go out just Bea and me
Most often with all the family I tend to leave the pods at home
And utilise all the space in the bag
And this is the beauty of the Sydney
It is a flexible bag that you can use to suit you
Suit your mood
Your family
Your occasion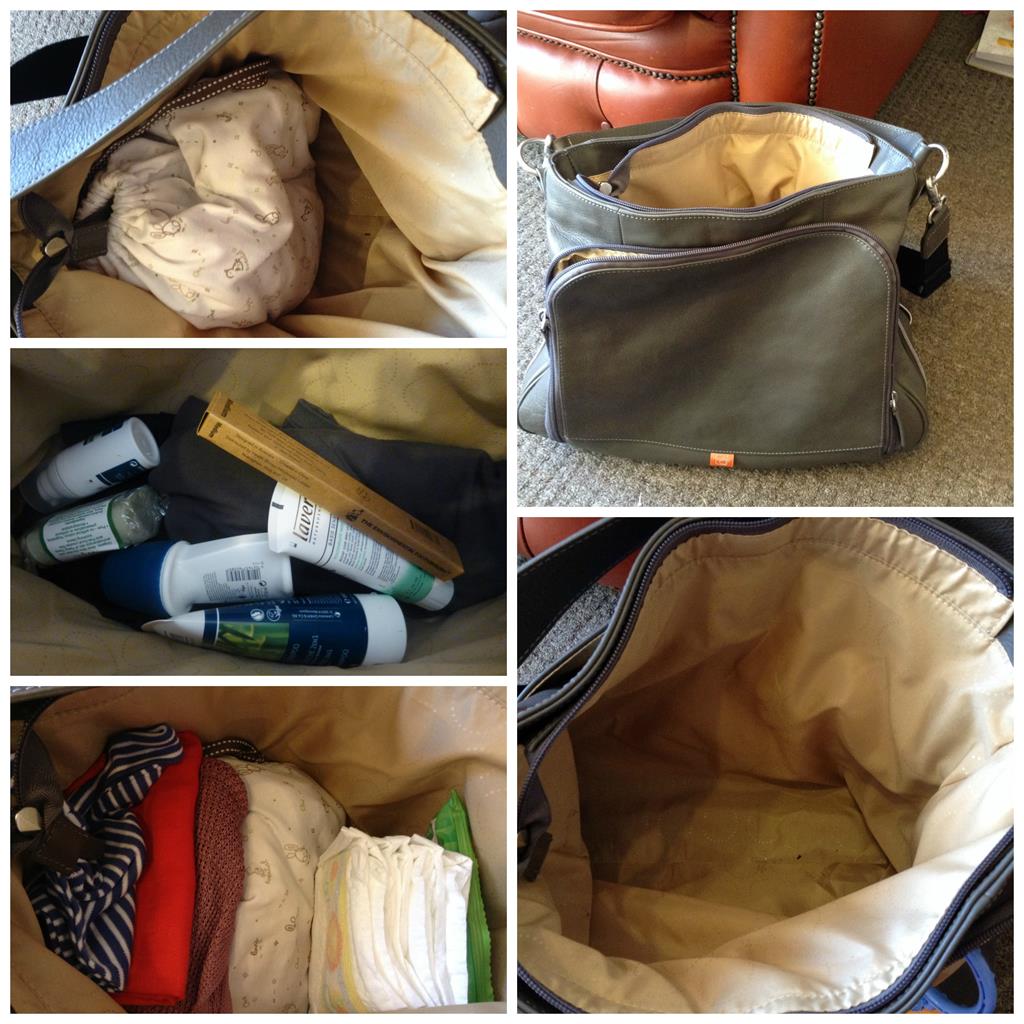 The main bag has a very clever zipper
That makes the bag larger
Perfect for long days out
And overnight stays
This is a large bag
And can fit most laptops inside
So makes a great work bag
Or for taking to meetings and conferences
It is not too large though for everyday use
And fits nicely in the basket of the Cosatto Ooba
Though also looks pretty and is more easily accessible on the handle
The Sydney has a range of straps and clips
Making it easy to carry and transport the bag however you like
There are so many practical things about this super pretty bag
The bag costs a breathtaking (for me anyway) £245
But I have to say if I had the cash to make the initial outlay
Then I think that I would
The Sydney is super pretty
Perfectly practical
Multi functional
Cleverly designed with family use in mind
And will get better with age
Making it perfect to use once the children are gone
And you can fill it with chocolate and magazines
And perhaps small bottles of Prosecco with a fancy straw!

There is nothing to not like about this bag
There is everything to love about it
And I have been so busy using it
In so many different ways
It has taken me six months to write about it
And for that I am very sorry
But I love it
I heartily recommend it
And you can read all the specifics about it
Or go ahead and order it
Or browse the other bags in the Pacapod range right here
Go find out more about the Sydney
The super pretty, amazingly practical Pacapod bag!
I was sent one Pacapod Sydney for the purpose of this review