Today has been a wonderful winters day
We have been out in the garden
Playing in the ice and snow
We have done some home learning based on Polar Animals
Thank you Twinkl
And we have snuggled in front of the roaring log fire
Reading perfect picture books
Our snow day stories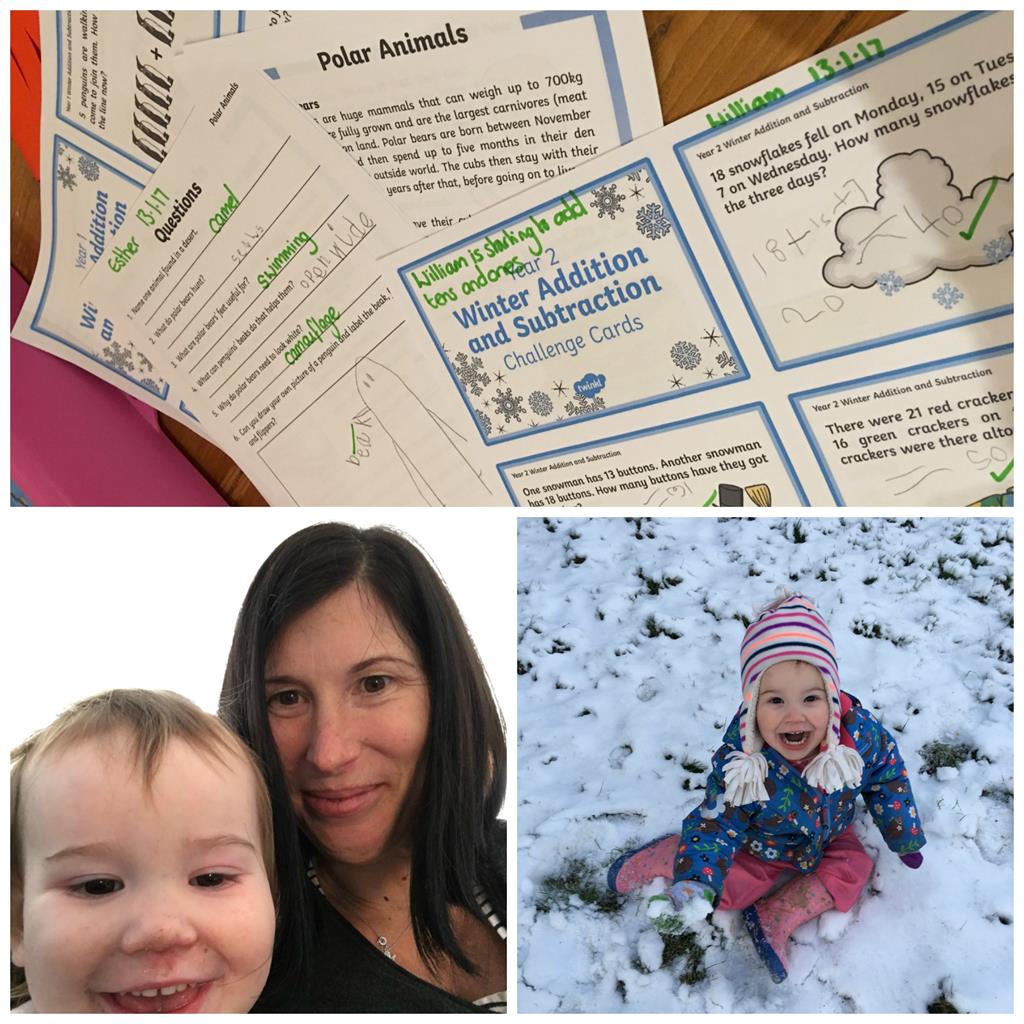 Bea at almost two and a half
Has a huge appetite for stories
She will listen for as long as you are willing to read
And she is an active listener
Commenting on the text and the pictures
And asking questions
Esther and William also love a story
Old favourites alongside something new
I have shared some of our Winter Words before
Here are a few more of our favourite reads
For this chilly time of year
Little Penguin Lost
Three cute penguin friends are playing in the snow until one of them loses their favourite toy. Everyone searches for the toy in the snow storm but it cannot be found. When it is found it is in the 'hands' of a scary Walrus who turns out to not be scary at all but friendly with a love f tickles and toys. A lovely story for your littlest people about friendship and favourite toys.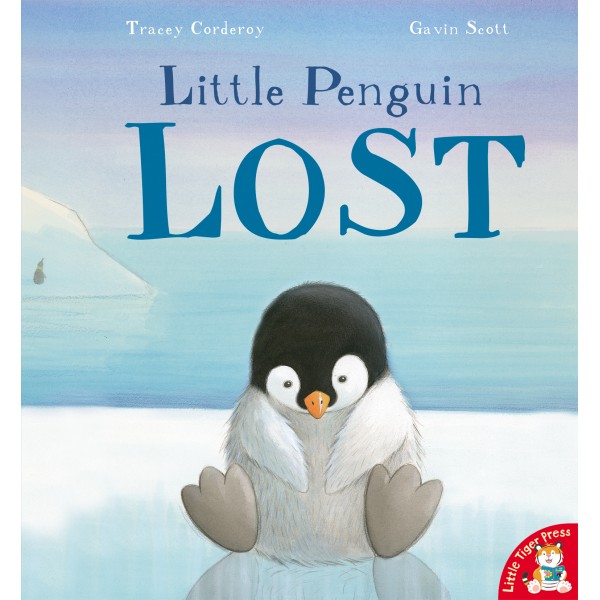 The Snowchild
I love this story. It is so beautifully written by Debi Gliori, who also wrote The Snow Lambs, another of our favourite winter books. It takes us through a year in the life of a little girl who cannot make any friends. She always has ideas for games and tries to make friends but she never quite gets it right. Until winter comes and the snow falls and she makes a snowchild who helps her to make a real friend of her own at last.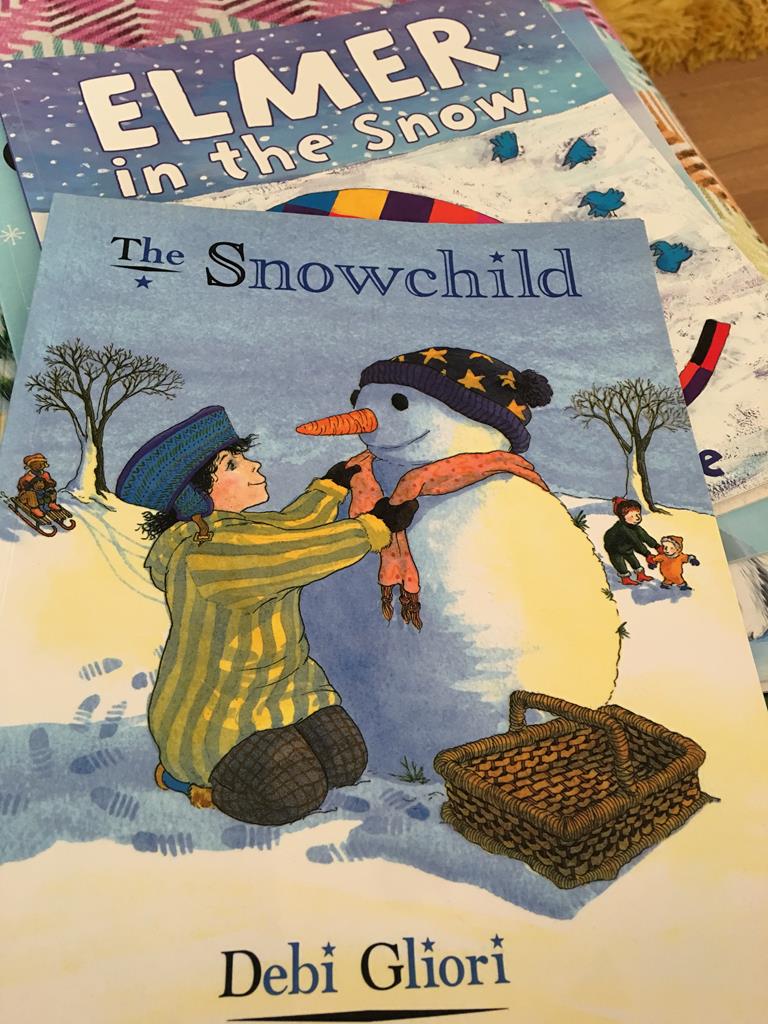 Lost In The Snow
This is a lovely book by Ian Beck about a teddy who gets lost in the snow and has lots of wonderful adventures. Father Christmas takes him home safely and before anyone really notices he is gone. A great story to read aloud, great text for retelling and making story maps. It is also filled to bursting with verbs making it great stimulus for a grammar activity. Once a teacher!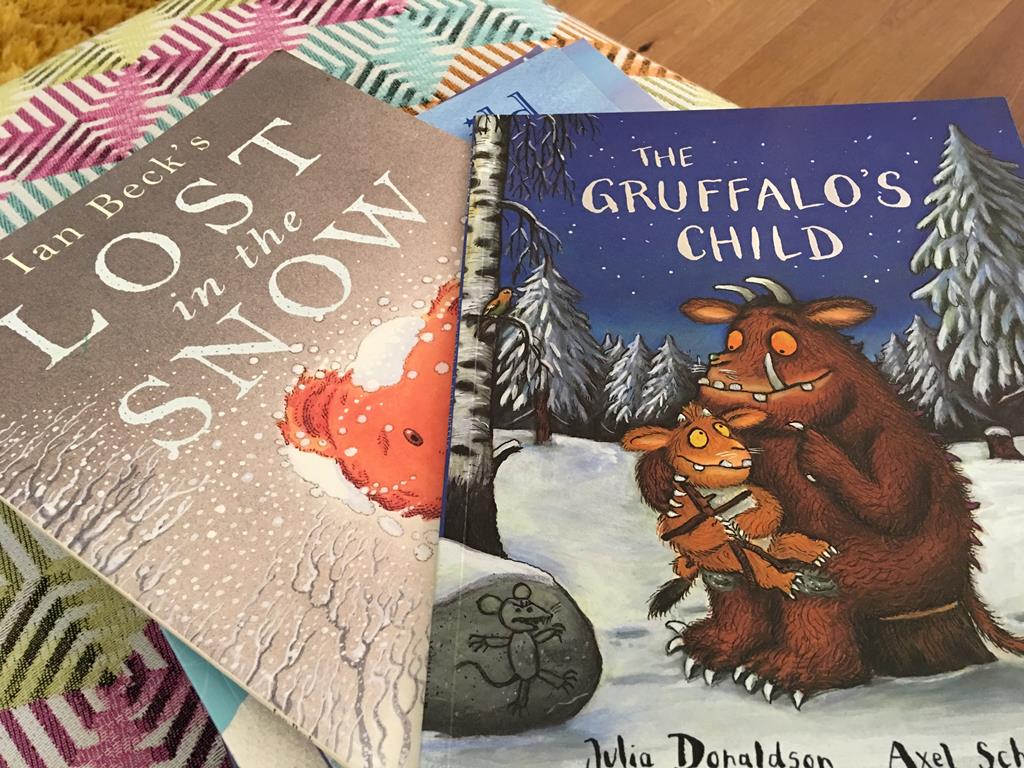 The Snow Queen
A timeless classic that was the inspiration for the Disney classic, Frozen. I love The Snow Queen and we have lots of different versions. Picture books, easy readers and others. We also have the classic Ladybird version that I used to read when I was a girl. Originally a Hans Christian Anderson fairytale this is now a worldwide classic having been retold many different ways. This is a great story to collect and compare different versions. A perfect project for this snowy time of year.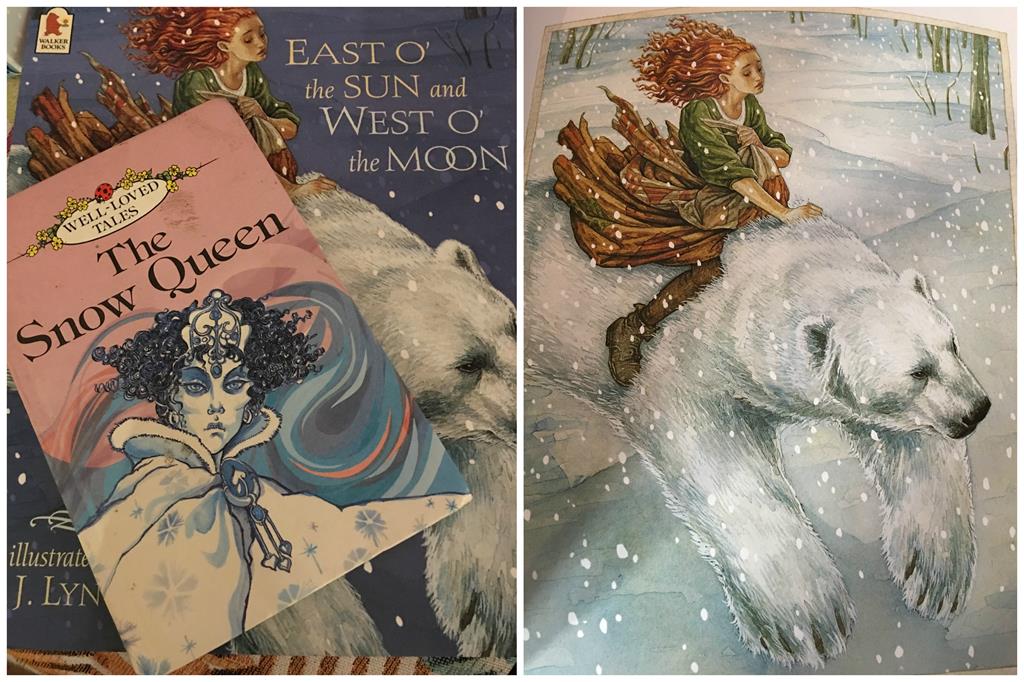 East O' The Sun and West O' The Moon
I absolutely adore this beautiful version of a Norse Fairytale. Perfect as a winter bedtime story spread over two or three nights. For older children I love Edith Pattou's North Child, a stunning chapter book based on the traditional Norwegian tale. The illustrations in this version written by Naomi Lewis and illustrated by PJ Lynch are stunning, to be treasured. This is a magical book and everything a fairy tale should be.
How The Bear Lost His Tail
This is another traditional tale simplified for early readers but still works as a read aloud. Bea loves this book about the poor grumpy bear and the naughty fox. This Native American story is great for talking to children about being kind to others and how it feels to lose a prize possession. This Oxford Reading Tree version provides questions and discussion points to share with your children.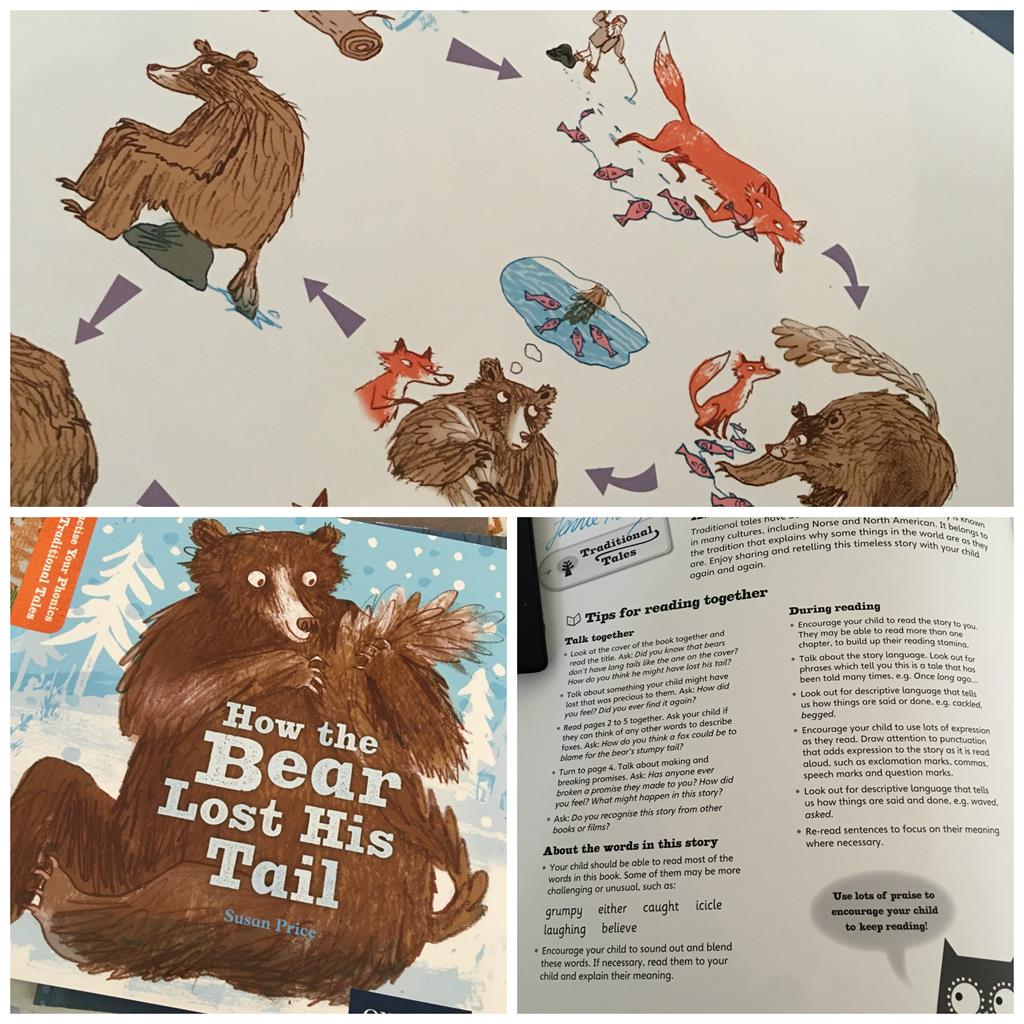 How Big Is A Million?
I LOVE this big and often use it to start or end a maths lesson. This book beautifully introduces the concept of big numbers to little children through the eyes of a young, curious penguin. It is also good for introducing zero as a place holder as it shows the numbers 10, 100, 1000 and 1,000,000. The story is lovely to read aloud and beautifully illustrated with a special extra large fold out showing exactly one million stars. A wonderful book for this time of year.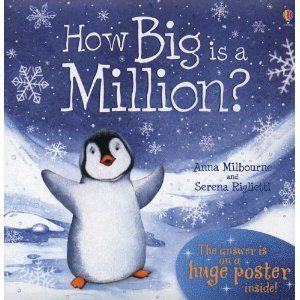 The Snowball
I love this little book so much. A little mouse makes a snowball and then with the help of his animal friends they roll the little ball up a snowy hill making it bigger and bigger. They lose control at the top of the hill and a great bog snowball rolls down the other side of the snowy mound and all the friends tumble with it, landing with a splat! The book has very few words, it is a board book for babies and toddlers and the pictures though simple are stunning. At the end the animals use all their winter clothing and accessories to build … a snowman! A great book for interacting with and for making predictions about what might happen next. And inspiration for getting outside in the snow!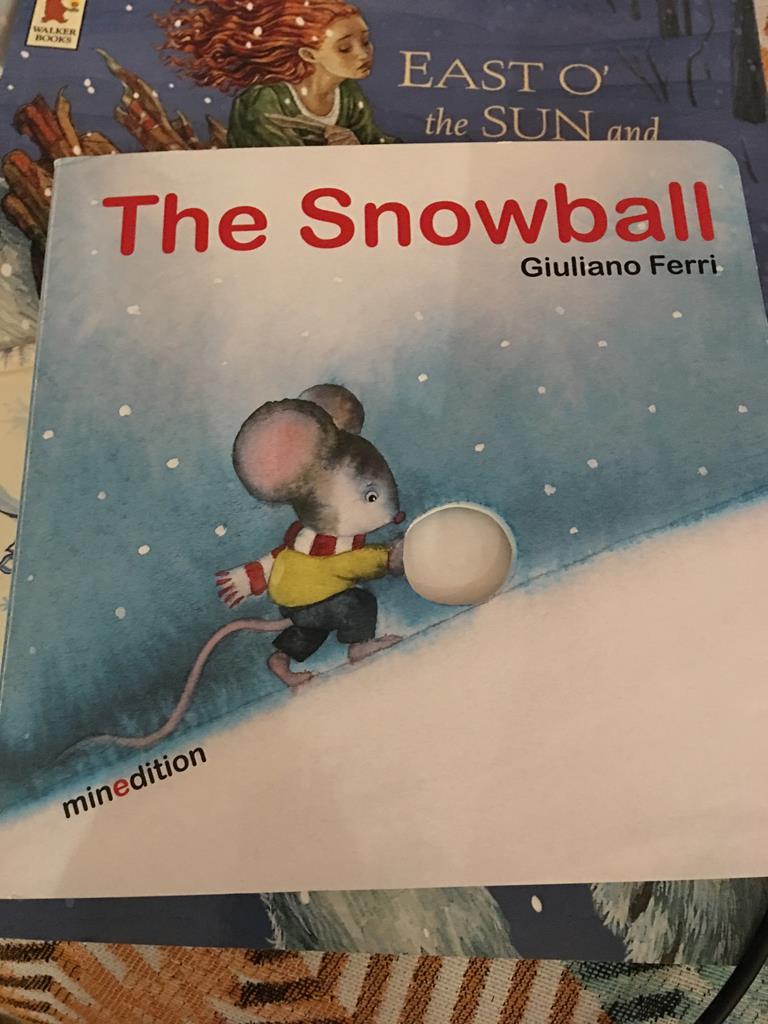 These are some of the books we have been reading together today
What books do you like to snuggle up with
On a winter day?