It has become a bit of a tradition
When pregnant to head to The Baby Show
Starting with Matilda Mae
Then Bea
And now our fifth and final baby
Our Sprinkle of Stardust
Lots of people say to me
WOW
Fifth baby you must have everything you need
But in truth we don't
We gave away a lot of our baby things when Tilda died
We got more things for Bea obviously
But again we gave away many things away
As each stage of development passed
I like to give things to people who need them
Some things have also been damaged
During the building works in our house
But also
As time passes
Products improve
Brands expand
New inventions are invented
We are all learning all of the time
And so it is always worth a visit to The Baby Show
To see what is new, up and coming
In the baby world
And also to touch base with old favourites
Brands I have known and trusted
From the start of my parenting journey
This Baby Show I had no money to my name
I could barely afford my train fare
But I wanted to be there
I love The Baby Show
I have met someone wonderful people through the show
Been given some wonderful opportunities
And this was also a very special trip for my friend Ami
She is expecting her first much longed for baby
And I wanted to share the day with her
And so together
Very very early in the morning
We travelled through rush hour London
To reach the show at Excel
And though I was exhausted by about half past two
Though we had a hellish journey home
I am so very glad that I went
And I would like to share my show highlights with you
My Best Bits of The Baby Show 2017
The Lullaby Trust
This baby show was particularly special to me
As their official charity partner was
This charity mean so much to me
As they support bereaved families like mine
After the death of a baby
Like mine
They also fund and organise research
To try and determine why babies die suddenly and unexpectedly
Like mine
It was a big thing for The Baby Show
To support this very special charity
And provide a platform for them to reach lots of new parents
And parents to be
To raise awareness of the wonderful work that they do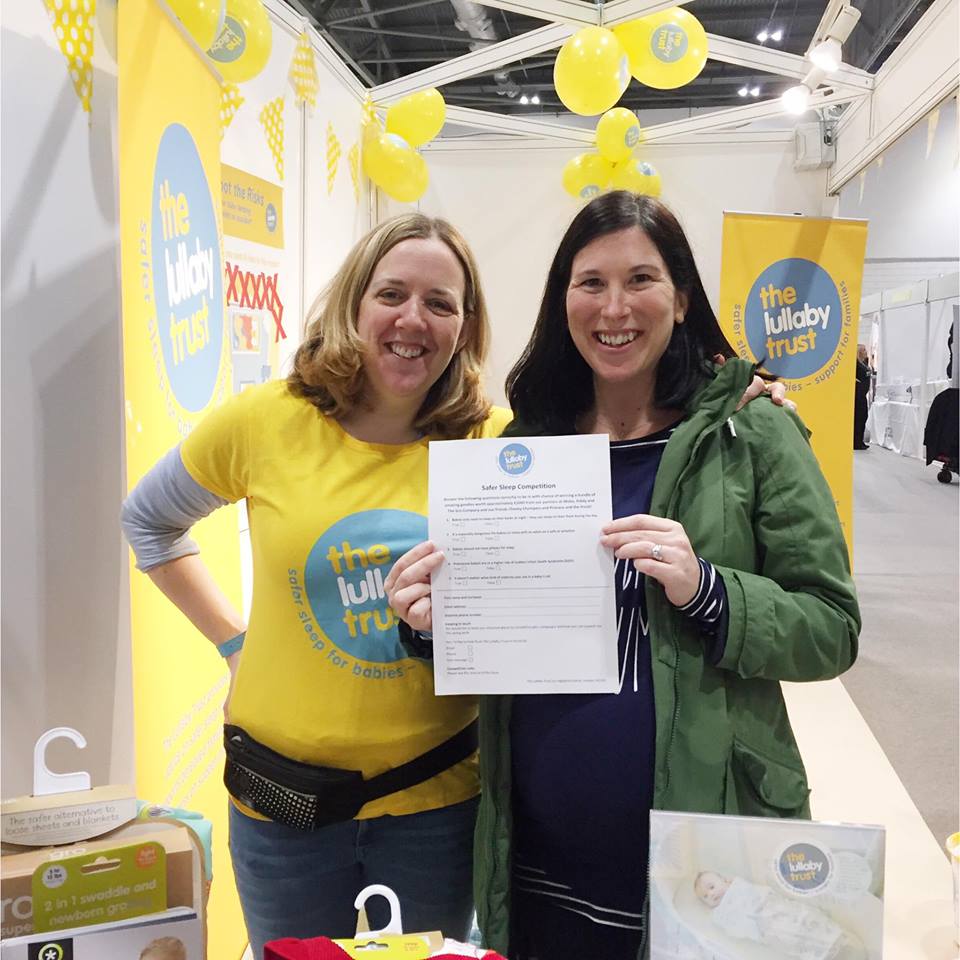 The Lullaby Trust was my first port of call at the show
As I had a very special delivery for them
From the amazing Princess and The Frock
The Princess and the Frock makes and sells the most beautiful dresses
And has made and sold a number of Matilda Mae dresses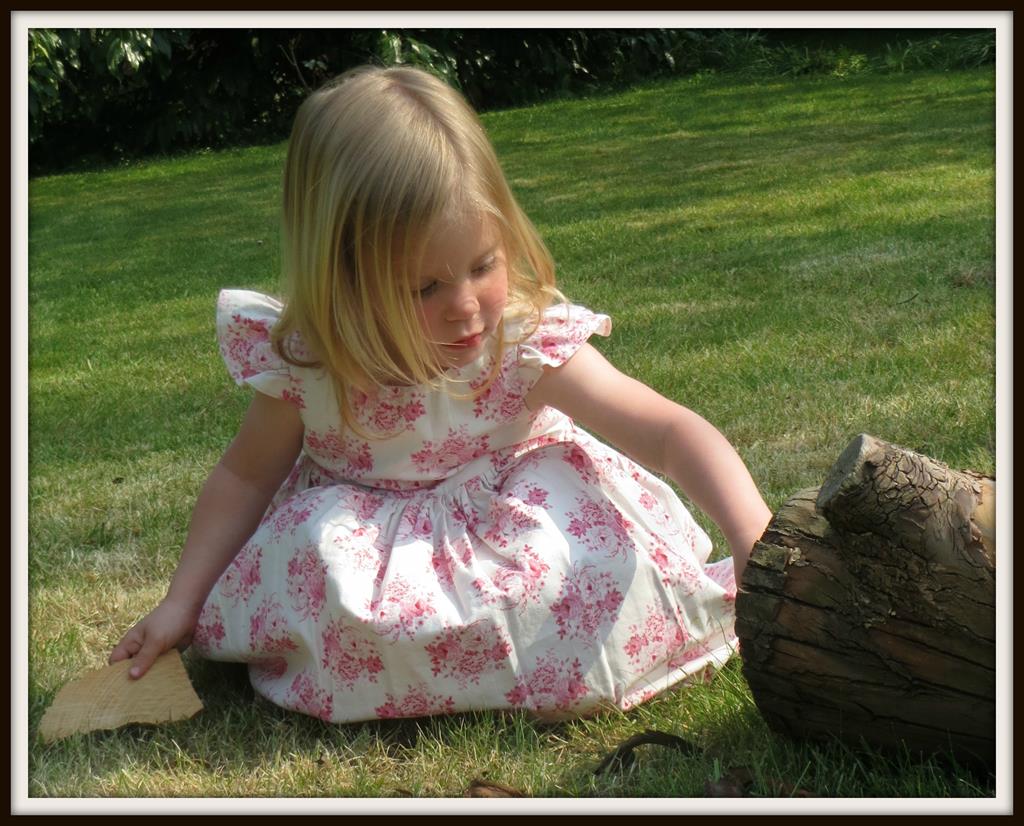 These dresses help to raise money for Bliss and The Lullaby Trust
As Princess and The Frock kindly donate part of their profit from each dress to charity
This year
The fourth year since Tilda died
we have done things slightly differently
This year
The new Matilda Mae dress
Is named after Tilda's sisters
The dress is called Esther Hope
It is a beautiful occasion dress
Made from red cord with flutter sleeves and a rainbow trim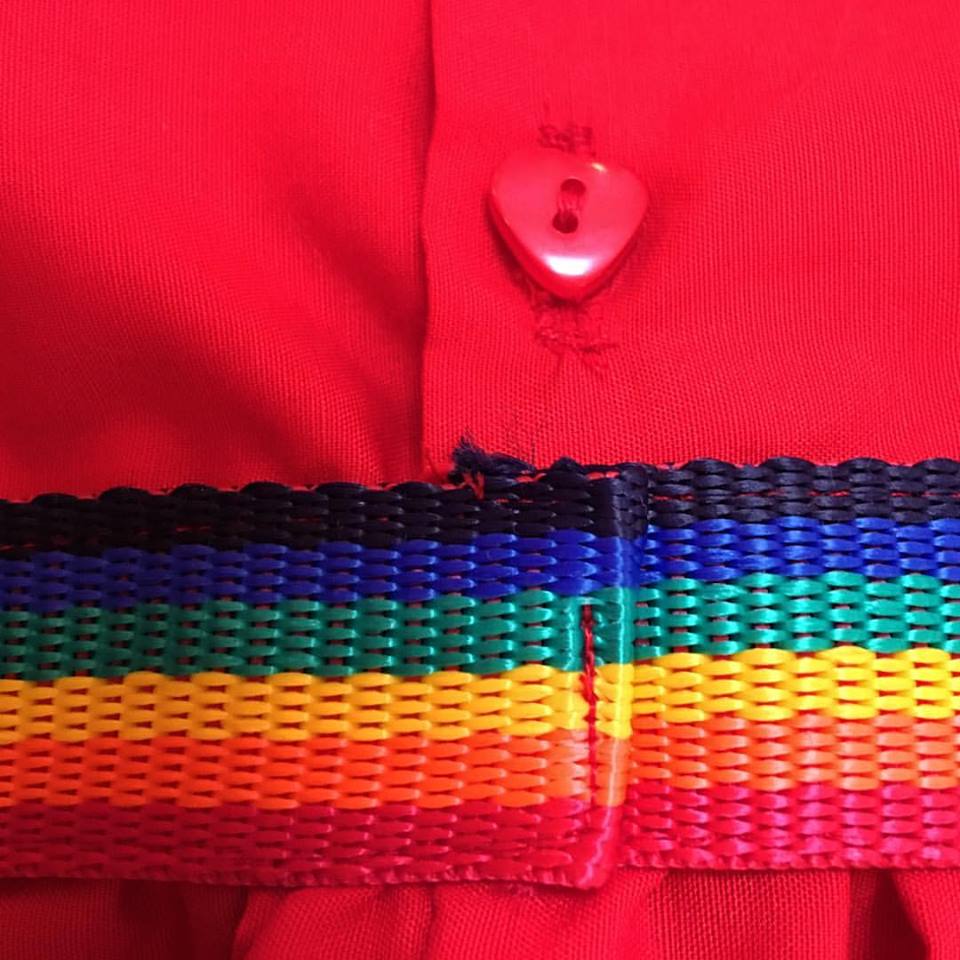 I hope it is going to be very popular
Full details coming soon!
The Gro Company
After a chat with The Lullaby Trust
It was time to meet the team at Gro
I LOVE The Gro Company
As soon as Esther and William were big enough
After being born at 27 weeks
They were put into Grobags
My sister has memories of coming to my house
And seeing Esther and William zipped into their sleeping bags
Drinking their milk and then going straight to sleep
Matilda Mae had Grobags too
And so does Bea
This is perhaps one of the first baby product companies I was aware of
And one that I trust
We have used the Gro Clock with Esther and William
We had a Gro Light for Bea
And with Sprinkle we are going to be trying some modern day swaddling
With the GroSnug before transitioning to Grobags
I will be sharing our safer sleep journey with you
Over the coming weeks and months
So you will be hearing a lot about the fabulous Gro Company
Their innovative baby products
And all they do to support The Lullaby Trust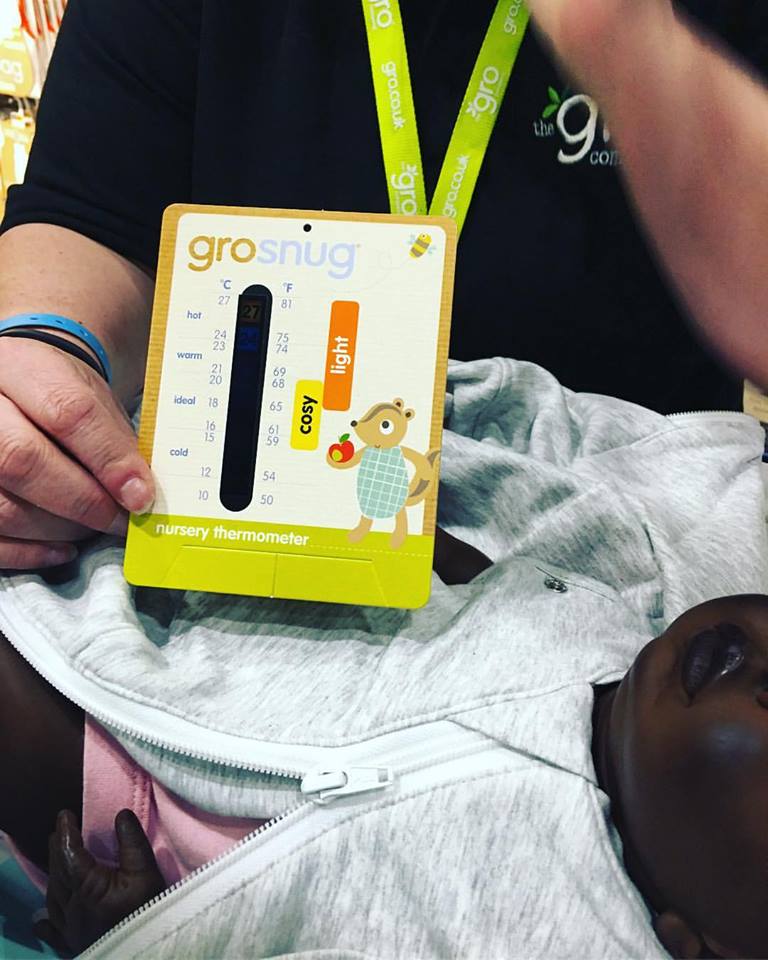 The Jane Trider and Matrix
I thought I was totally up to speed
On safer sleep options for baby
And all terrain prams
They are two things very important to us as a family
For baby to be able to sleep safely
Wherever we may be
And for our family adventures to continue
Even with a tiny baba
I was completely blown away
When I found Jane at The Baby Show
And was charmed by a very lovely Irish man
Who showed me what I think might be my new favourite pram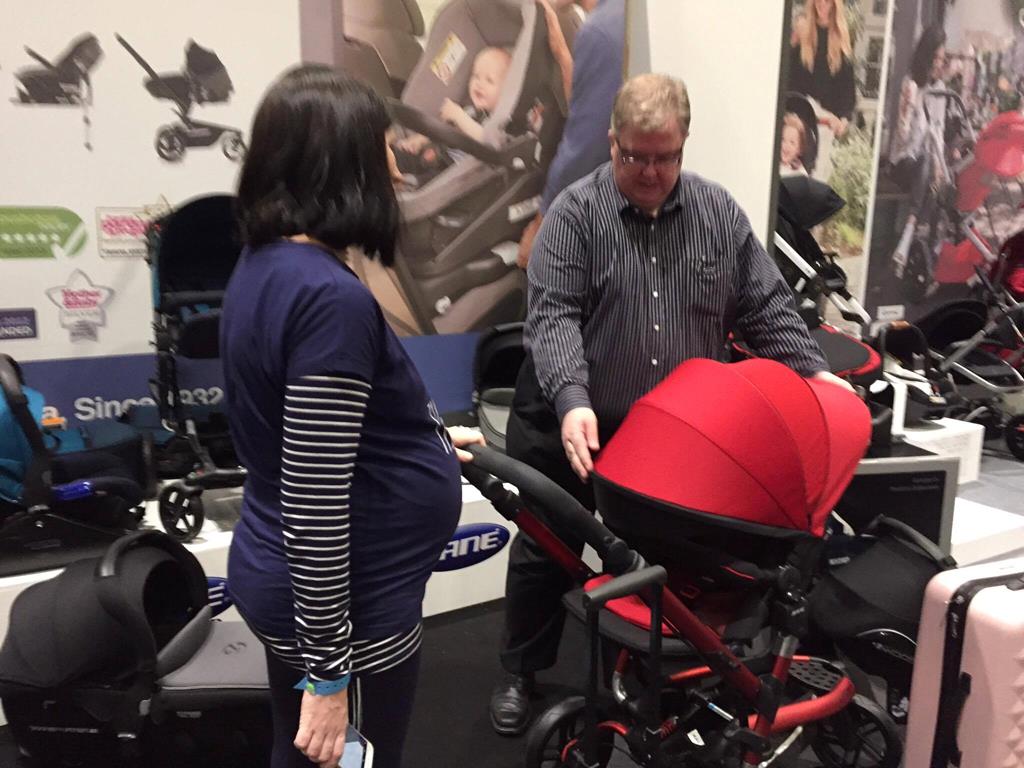 And the awesome lie flat car seat
That is the Jane Matrix
With isofix!
And it converts to a traditional style car seat!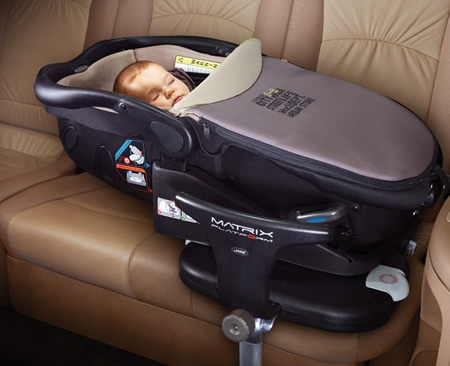 How amazing is that?
And how did I not know about it before Friday?
One of the problems we have been having
In our search for an all terrain pram
Is finding one that will fit in our car with six people
But look at the compact chassis fold of The Trider
Very clever stuff!
Dinky Dragon
Speaking of clever stuff
The i-angel carrier from Dinky Dragon
Has also stolen my heart
This is a wonderful baby carrier
It has so much functionality
So many clever and cute features
Ears!!!
It has been designed with hip health for baby in mind
And comfort and back support for the carrier
It also aims to lengthen the time a baby can be carried
With the hip seat
And a ventilation pouch to stop baby getting too hot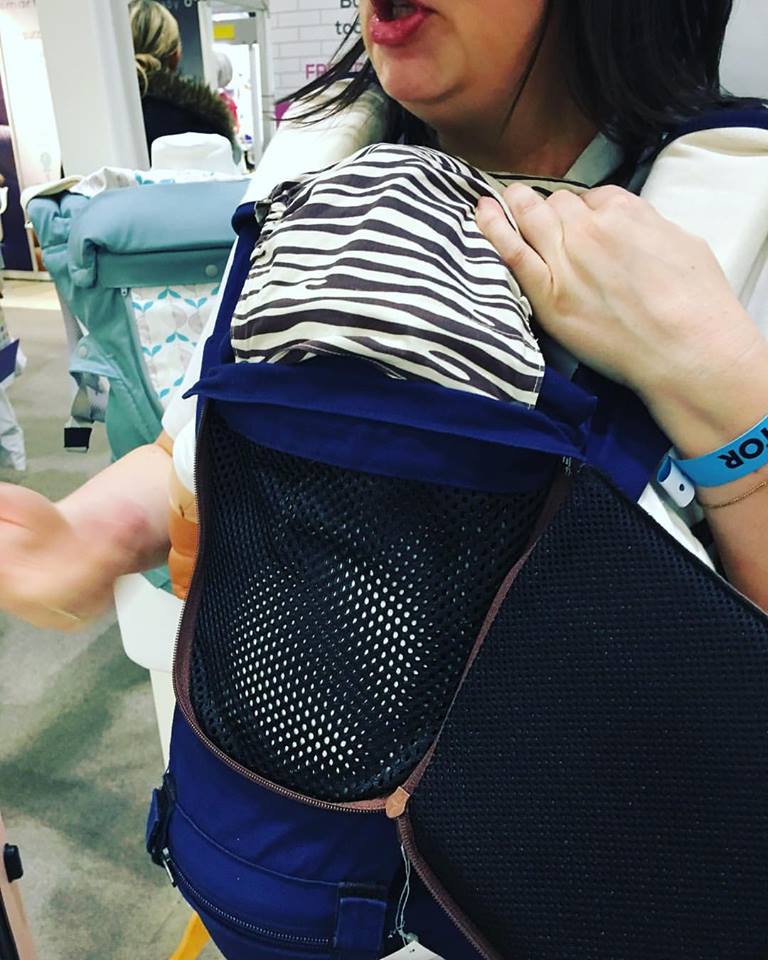 It also has a pockets for coins and keys
That can fit a mobile phone
Which for me is just a brilliant thing
To be able to keep your bits close to hand
When wearing a sleeping baby
Dinky Dragon have thought of everything
And they are clearly very passionate about what they do
Ali talked me through the carrier
And though the product would in fact sell itself
She was so engaging and friendly
Confident and fun
Her demo was excellent
So much so that I could have stood and watched her do it
Over and over again
I filmed a snippet
Have a look!
If you are on the look out for a carrier
Do check out Dinky Dragon and their i-angel
I love the name!
MeloBaby
I love The Baby Show for discovering new to me brands
Brands like MeloBaby
They have a gorgeous range of bags
And the one that caught my eye
Was this beautiful LOVE back pack
Perfect for a multiple mummy like me
Who really needs to be hands free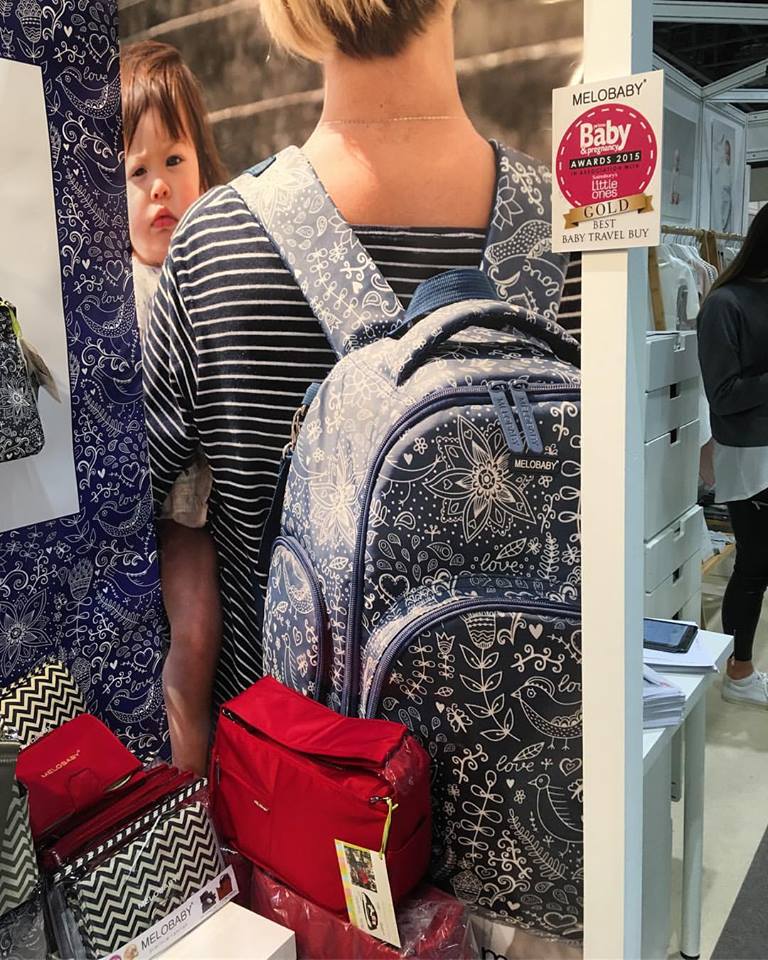 The back pack is pretty and practical
And has lots of clever features
That a mummy or daddy, grandparent or carer would use
PoddlePod
Meeting Charlotte
The lady behind PoddlePod was one of the emotional highlights of the show for me
We have worked together for years now
With Tilda and with Bea
I reviewed a PoddlePod with Tilda
Such special memories
And thanks to my lovely friend Ami
Had a ToddlePod for Bea
The pods are perfect for nap time and play
I am going to be working with Charlotte again
Over the coming months
And I am looking forward to sharing with you
More about the lady behind the brand
And helping to publicise some of the many uses of the
And the wonderful charity work that the company gets up to
I am really looking forward to testing out some of the new cover designs
With our Sprinkle of Stardust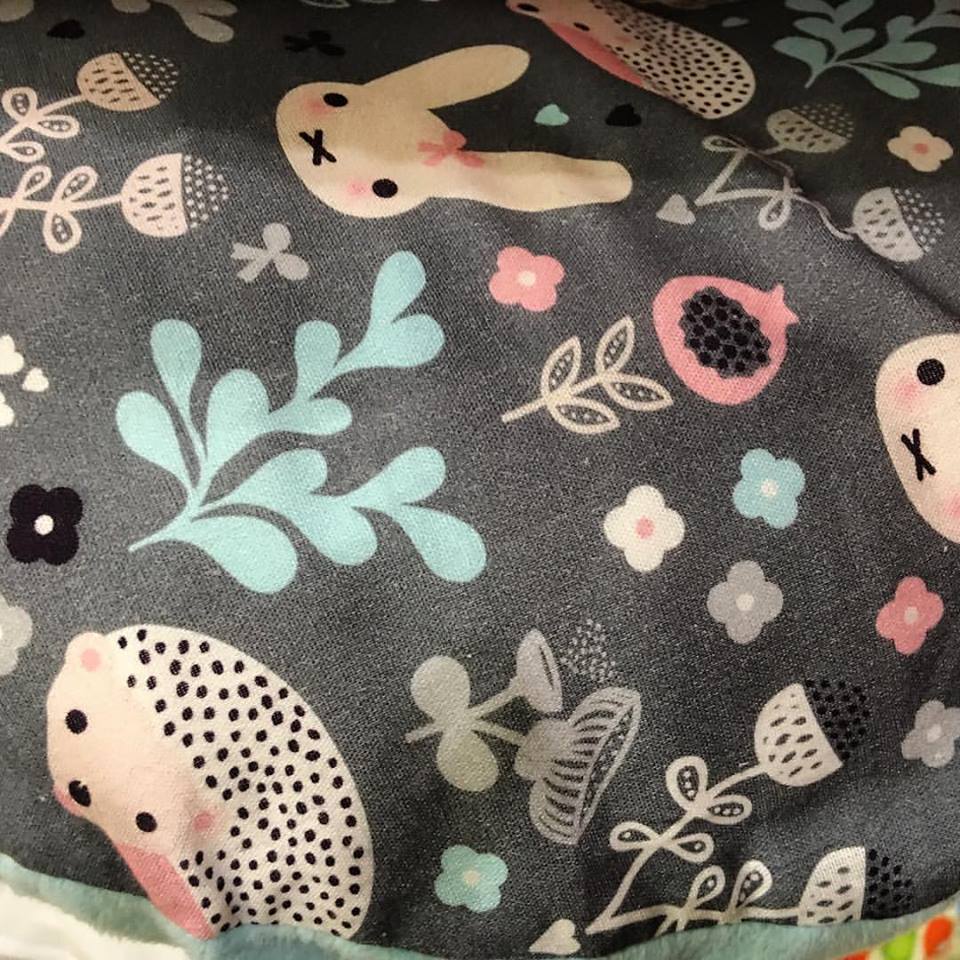 SnuzPod
The Pod theme continues with SnuzPod
We have a Snuzpod that we adore
And will soon be setting up for Sprinkle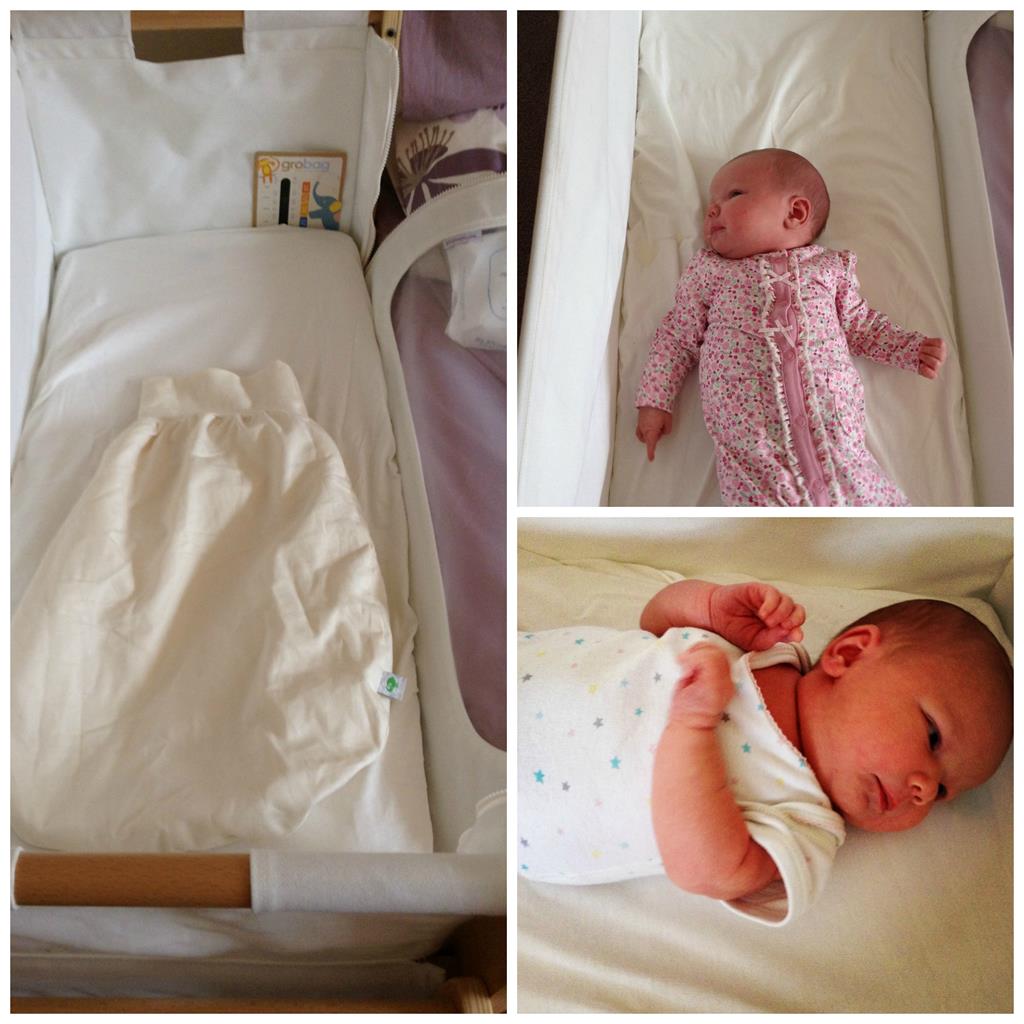 I need to get a new mattress
New baby New mattress!
#safersleep
And I am also going to buy some bedding
I love the clouds and shooting stars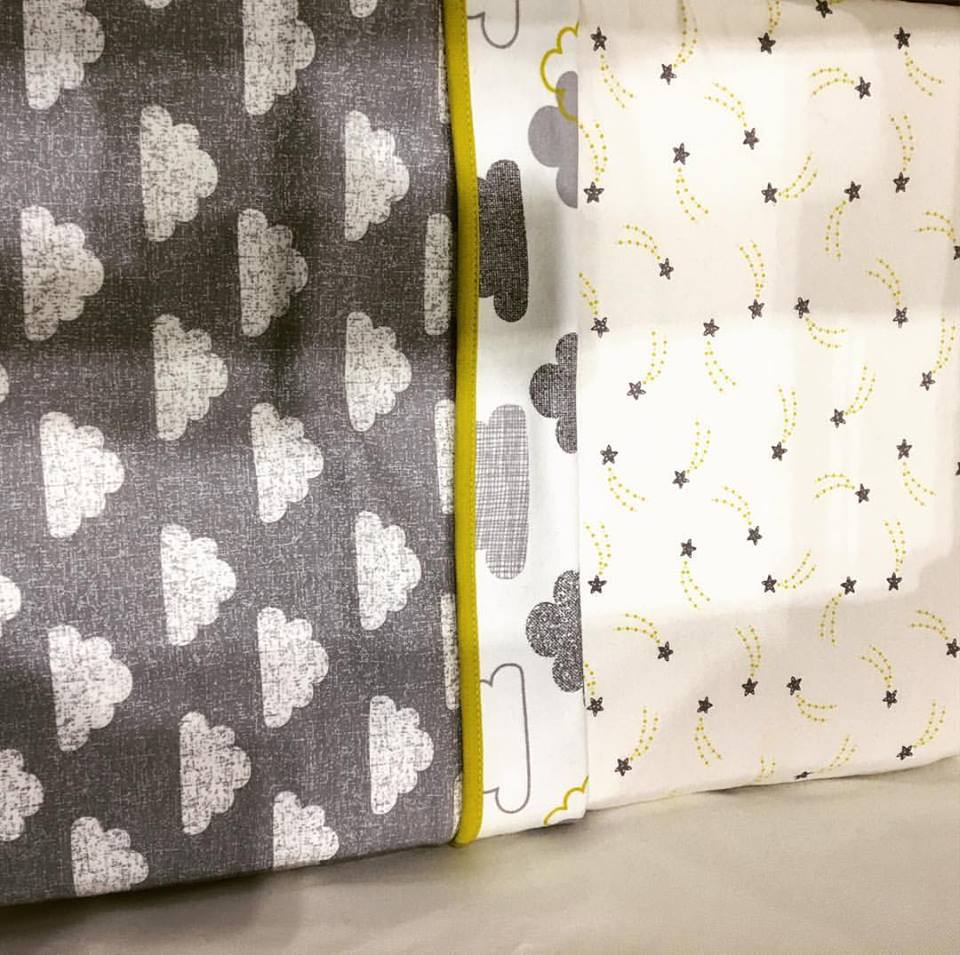 And they seem perfect for a rainbow baby bump
Know as our Sprinkle of Stardust
Magnet Mouse
It was lovely to meet Magnet Mouse at The Baby Show
I had tweeted with them a little in the lead up to the show
And was intrigued to see the magnet fastening in their suits
The concealed magnets are safe and really very clever
Facilitating super quick changing of wriggly babies
Or sleeping babies for those middle of the night changes
I could not resist buying a super cute body suit
With a frilly floral colour
And I may also have to treat baby when she comes
To this bright pink mouse motif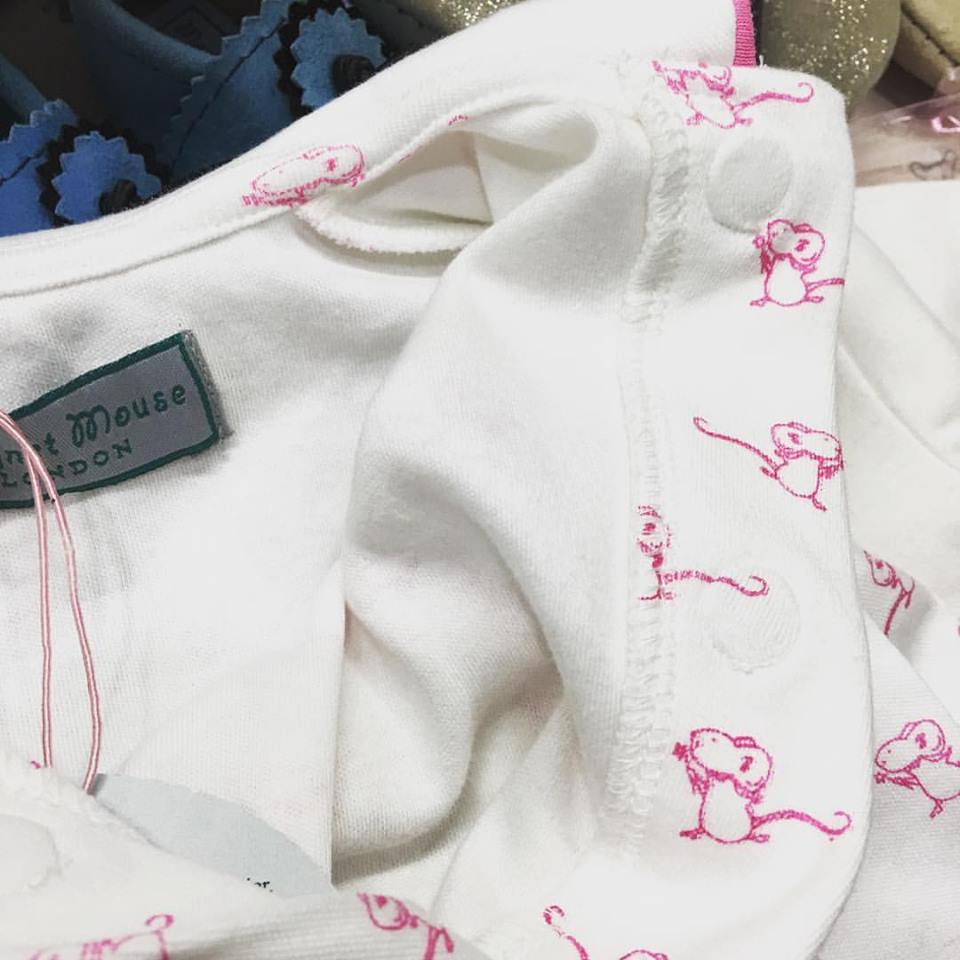 iCandy
iCandy had a large presence at the show this year
I could not resist having a play with Peach All Terrain
This famous go anywhere travel system
Really is a lovely pram
It was lower than I imagined it might be
But there is no denying the quality of finish
And the functionality of design
I think for me though iCandy
Is going to remain iCan dream
Never mind!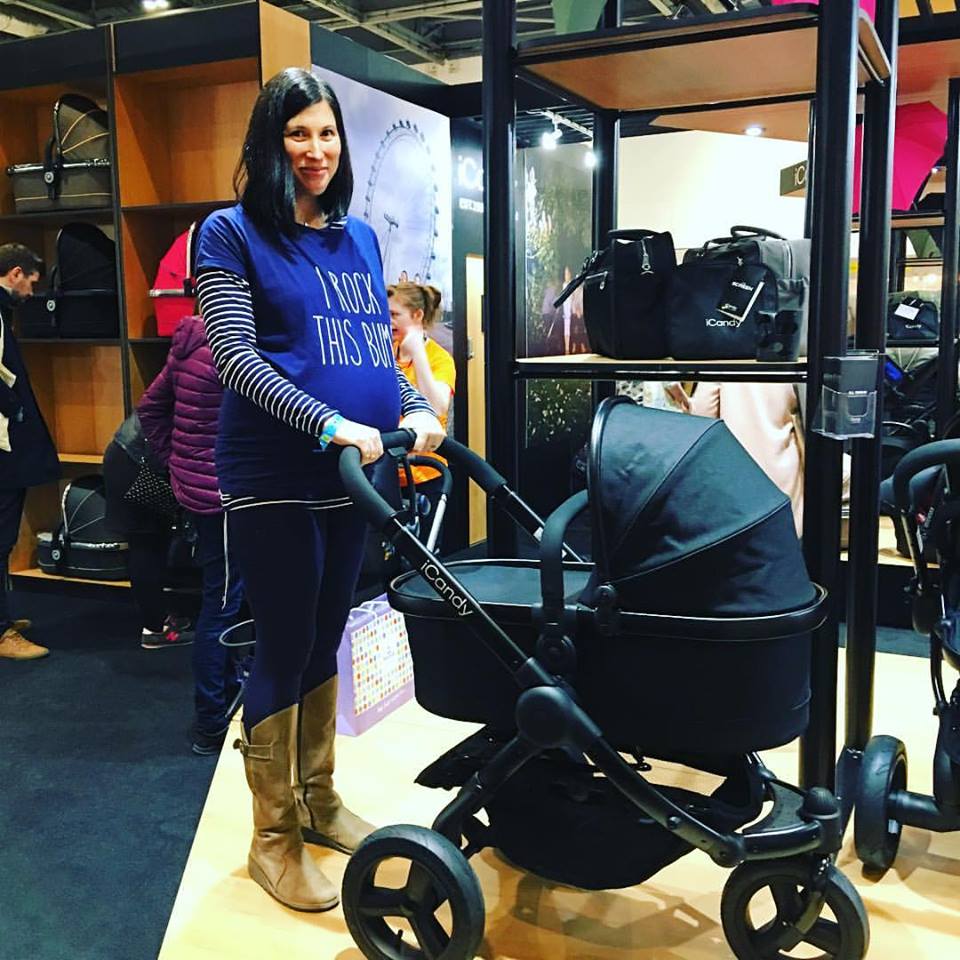 Gertie the Good Goose
I cannot end this post
Without mentioning this little lady
Gertie the Goose

Think our own little lady is going to need one of these
When the time comes
How cute is Gertie?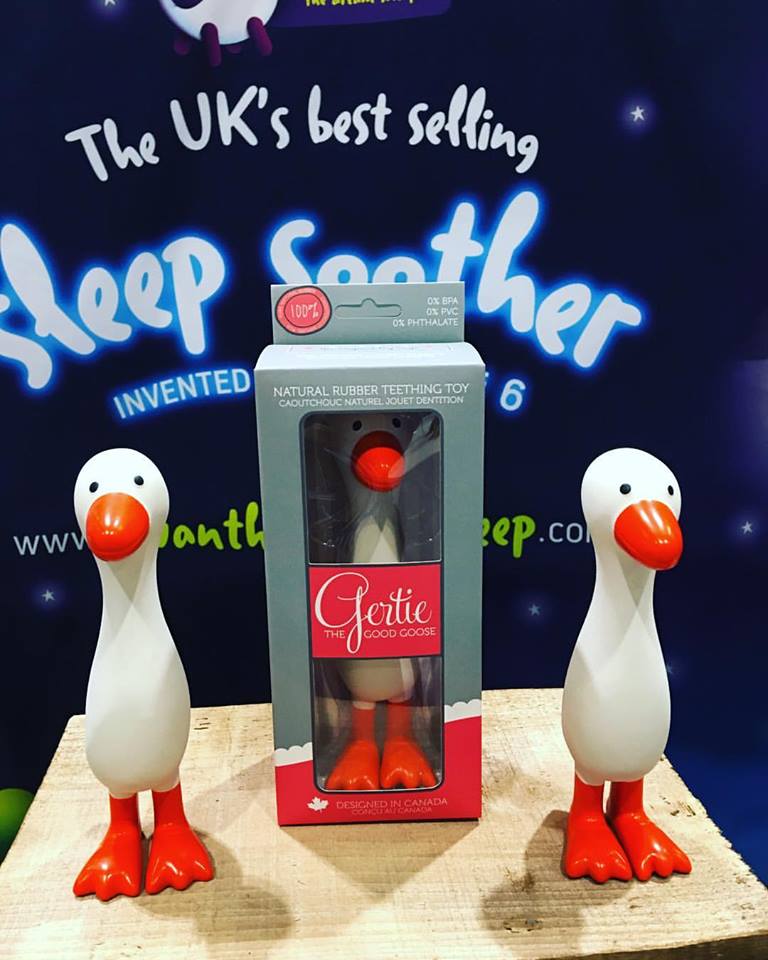 I am sure there is more I wanted to share from the show
I am going to be telling you more about British Baby Box
Next week
During Safer Sleep Week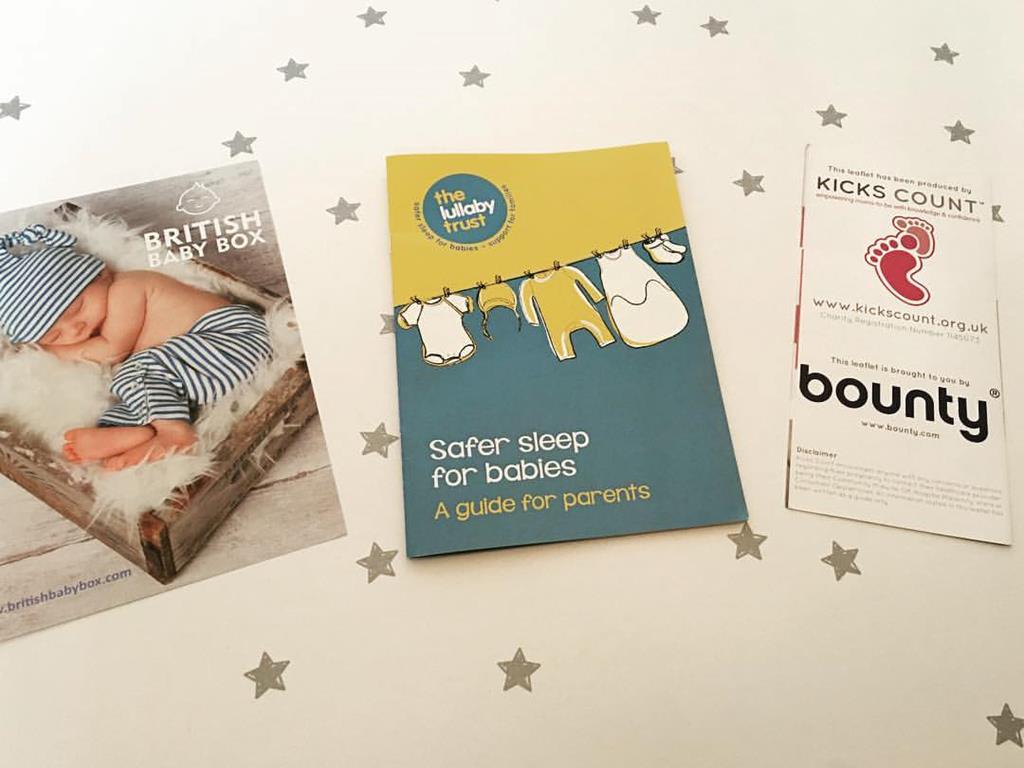 What a wonderful day
With wonderful company
Meeting wonderful brands
Reunited with old
Discovering new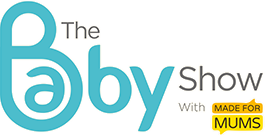 Lots of people say to me
WOW
Fifth baby you must have everything you need
But in truth we don't
We gave away a lot of our baby things when Tilda died
We got more things for Bea obviously
But again we gave away many things away
As each stage of development passed
I like to give things to people who need them
Some things have also been damaged
During the building works in our house
But also
As time passes
Products improve
Brands expand
New inventions are invented
We are all learning all of the time
And so it is always worth a visit to The Baby Show
I was given a press pass for The Baby Show. All thoughts and opinions are my own.