Our first week with Edie Mae
Has passed in a haze of cuddles
Feeding and adapting
To a new member of our family
We have had visitors everyday
Which we all found overwhelming
But it had to be this way really
My parents were over from Spain for just a few days
And we were also trying very much to keep
Esther, William and Bea in their routine
Though in our baby daze we have totally forgotten
To go to their classes a couple of times
I have definite 'baby brain' with baby number 5
She is totally worth it though
A tiny dinky dot of a girl
Has stolen our hearts and made our lives even more chaotic than usual
But we would not have it any other way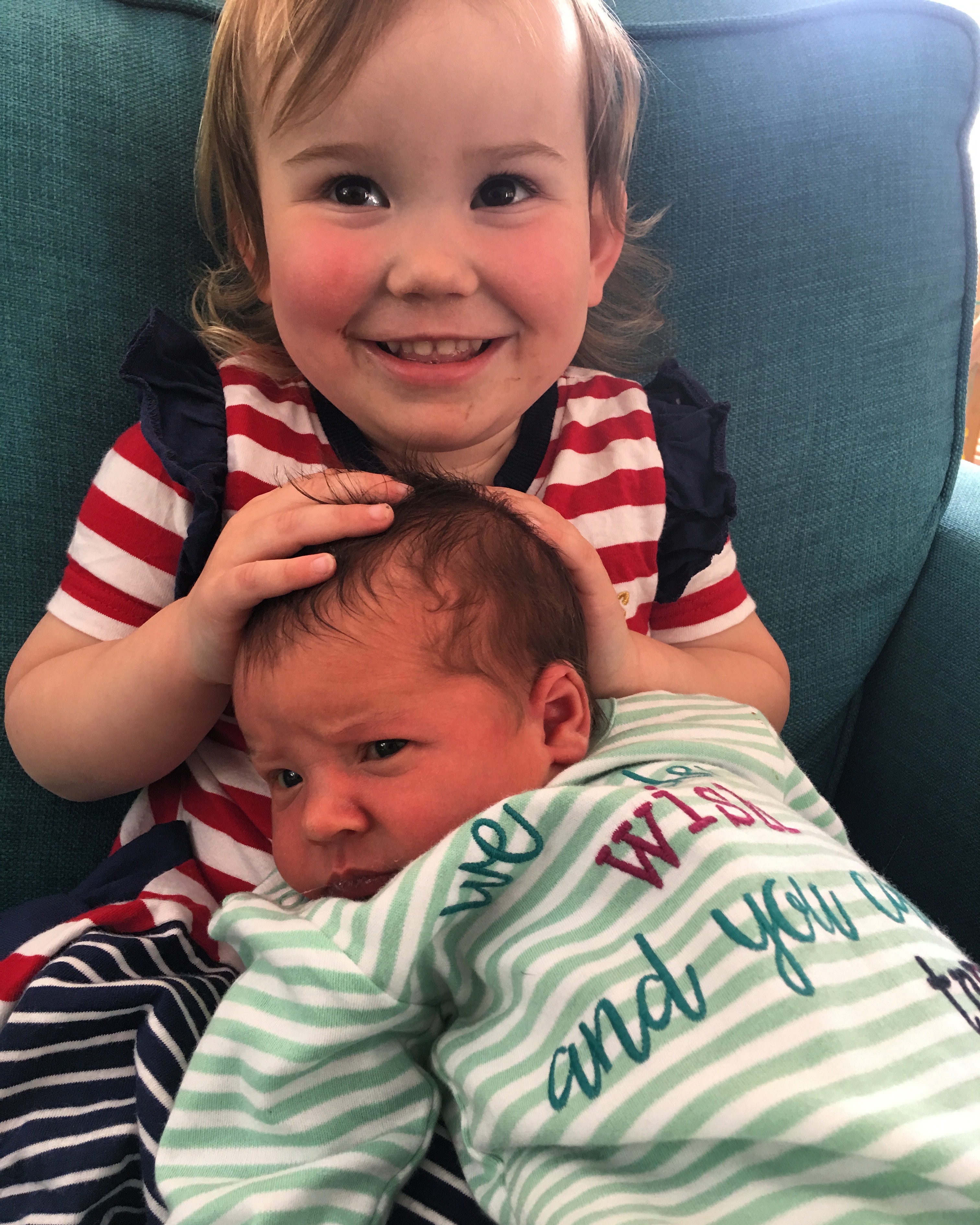 I thought that I would share with you
Some of the products we have been using this week
With Edie Mae
Our second rainbow baby
Water Wipes
I know that the advice with a newborn is to use cotton wool and warm water
But to be honest since Tilda arrived in our lives
With the twins just 22 months old
We have not had time for that
Instead from birth
We use Water Wipes
So much quicker and easier
And less soaking of the changing mat and baby clothes!
WaterWipes have been carefully designed to be gentle on babies' sensitive skin. They are the only wipes that contain absolutely no chemicals, just 99.9% water and 0.1% grapefruit seed extract – a natural skin conditioner.
They don't irritate the skin; instead, they may help avoid nappy rash and other skin conditions. WaterWipes are the only baby wipe to ever be approved by Allergy UK.
Because of this, 97% of midwives believe that WaterWipes are suitable to be used on the skin of newborn babies.*
*Source: Spark research study on 102 Midwives, October – November 2014.
Water Wipes are more expensive than other baby wipes
But they are totally worth it for protecting baby
And giving parents peace of mind
We love them!
Pampers Newborn Nappies
With a newborn baby you want a brand that you trust
A brand you have used before
Or that has been recommended to you
We have used Pampers with all our babies
We have tried other brands but for new babies
Tiny babies
We always come back to Pampers
We do not have leaks
Our babies do not have nappy rash
If we miss a change then baby is still comfortable
I do wish that we were more confident with cloth
But for us a family
Pampers works
You can read more about Pampers Premium Protection features here
Pink Lining Change Mat
Before Edie was born I was sent some beautiful changing bags from Pink Lining
I am going to be telling your more about them in the coming weeks
Inside the change bags there is a small Pink Lining changing mat
Which is perfect for changing a newborn baby anywhere out and about
Or around the house
It is a small mat
Easy to keep clean
And has a pretty cloud print on one side
We have used it for every change so far
And will continue to do so all the while Edie comfortably fits on it
Purflo Breathable Nest
Edie much like all of our babies
Is not a fan of being put down
She spends most of her time asleep
At the moment
And likes to sleep on a person
Preferably Mummy or Daddy
When awake she is happier to be put down
As long as someone stays close
We have a few places to put her down
One of her favourites is the Purflo Breathable Nest
This is a safe place to lay Edie while I get washed and dressed
As I know that if she does fall asleep she will be safe there
The plan is to put the nest inside the Snuzpod
When Daddy builds it at some point this week
At the moment Edie sleeps in bed with me
And Daddy sleeps in bed with Bea
But I hope that we will soon transition to Bea in her own bed all night
Edie in the Snuzpod
And Mummy and Daddy reunited in their bed
That is our aim
But at the moment when Edie is with me
I sometimes put her in the nest
Especially early in the morning
When she is awake but happy to lie gazing around
And I am still drifting in and out of sleep!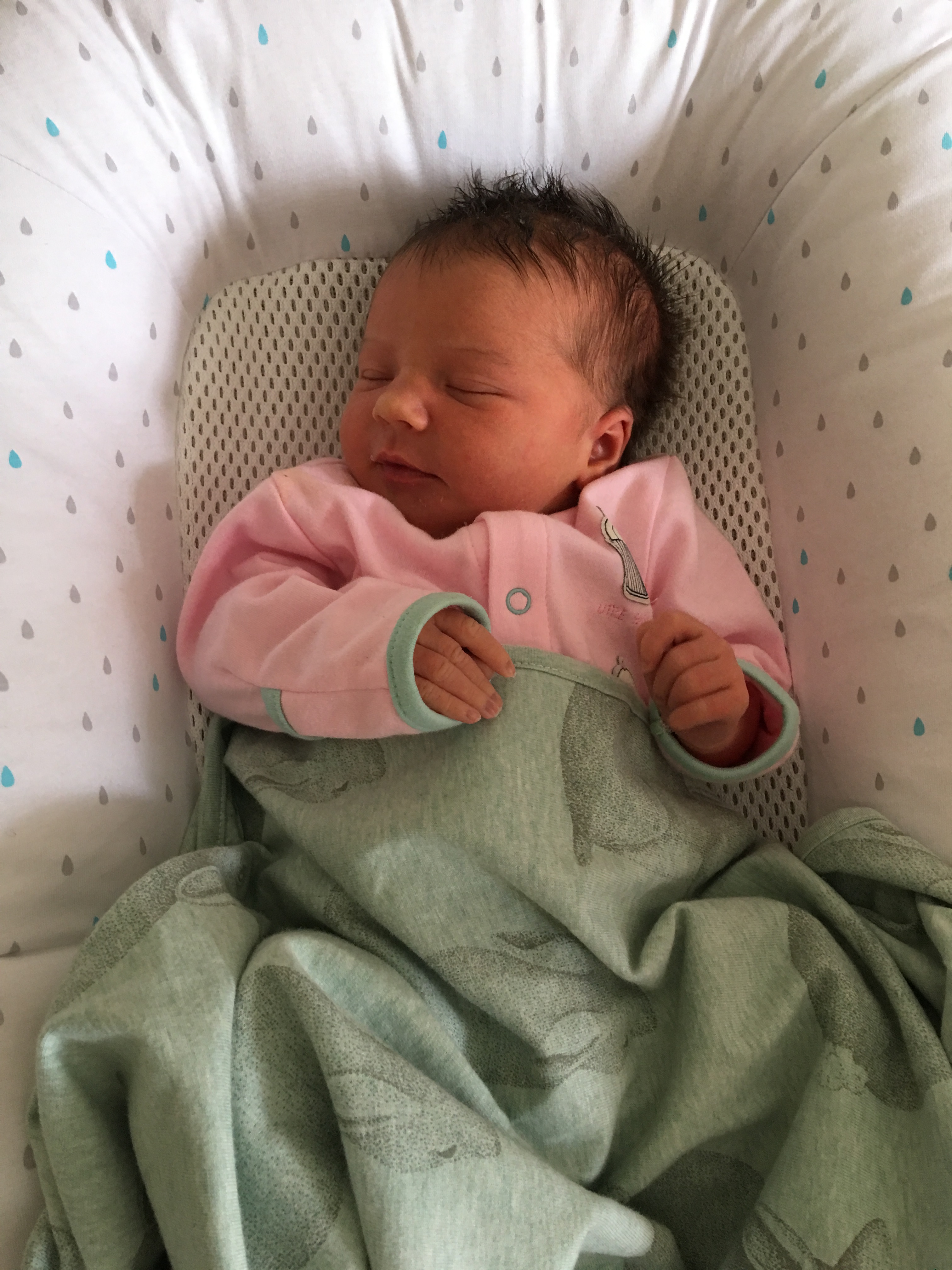 Shnuggle Dreami
Downstairs Edie's place for sleep
Is the Shnuggle Dreami
She has had a few short naps in here already
And she also likes to lie in here awake
Carefully watched over by Esther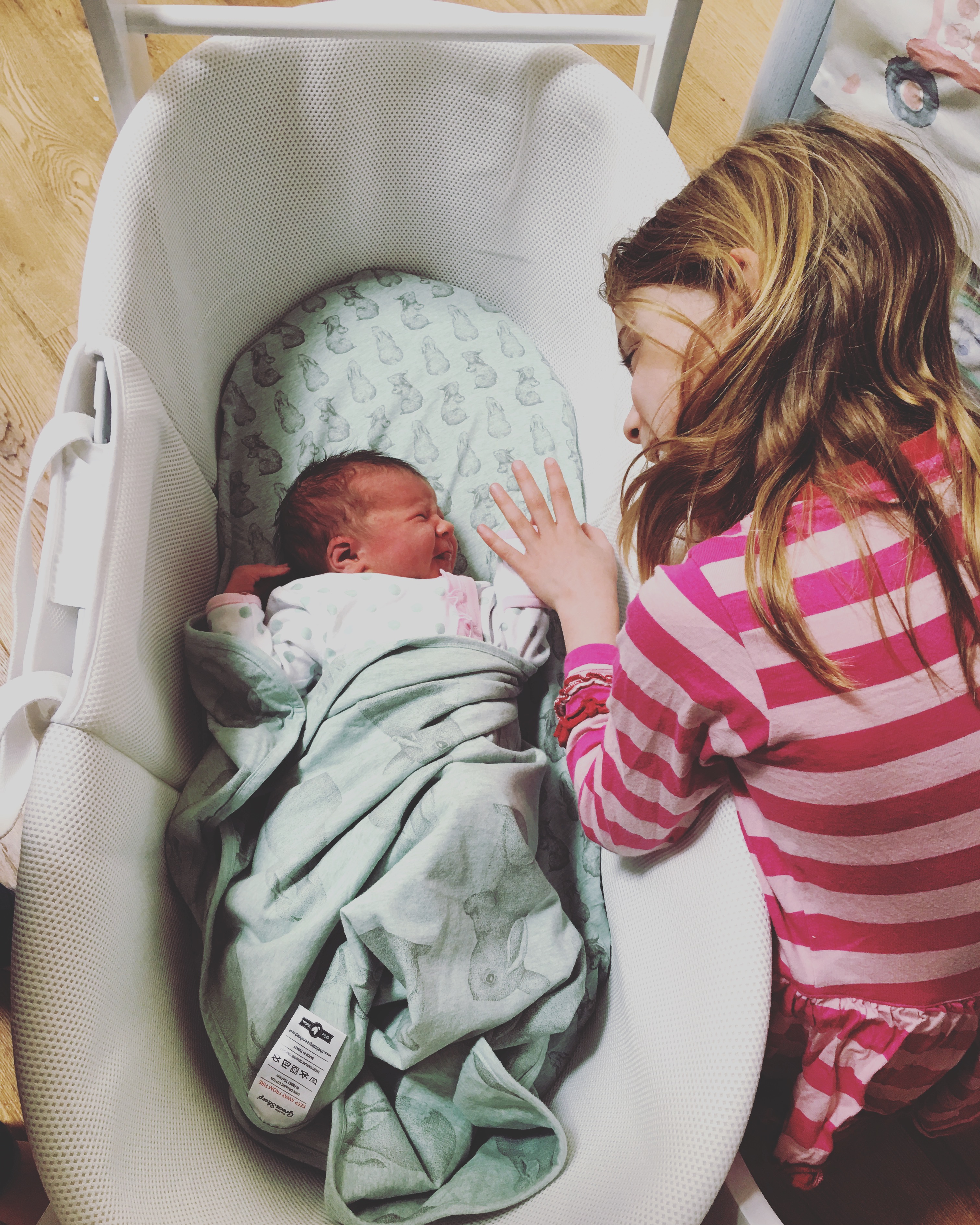 The Dreami can be used as a low to the ground rocking bassinet
Or a higher bedside moses basket
We use the rocking way most of all
When we are eating lunch she can be near us
And rocked by an older sibling
Or by a foot
If we want her closer to us
We can raise the moses basket by changing the stand
This is quick and easy to do
And I will be making a video soon to show you how the Dreami can be used in different ways
This sleep station is super safe in that is is breathable, well ventilated
And incredibly easy to keep clean
It also looks good and would find a place in any style of home
We have ours in the lounge most of the time
But is is very light
And so easy to move to wherever we are in the house
Or even out into a shady spot of the garden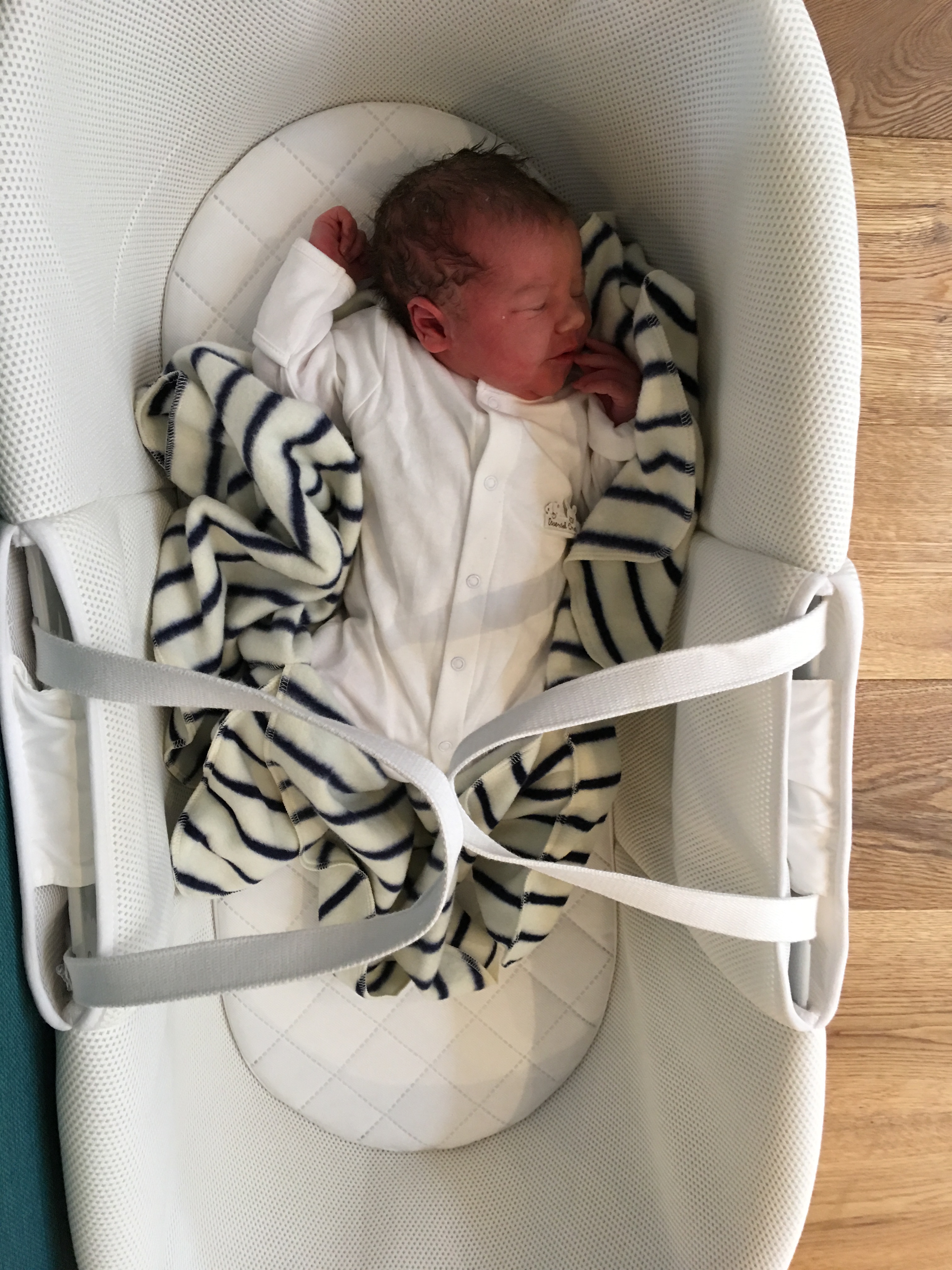 Little Green Sheep Bedding
We have chosen to use a beautiful bedding set
With our Shnuggle Dreami
The bedding comes in a bear or bunny design
Grey or green
We have chosen the green rabbit set
It comes with two moses basket sized organic sheets
One with a bunny print and one with acorns
It also comes with an organic cotton blanket
I love the forest green colour
Called mint melange by The Little Green Sheep
It complements our grey Shnuggle Dreami perfectly
The sheets and blanket are 100% organic brushed cotton
This breathable fabric helps to control baby's body temperature
And so aiding safer sleep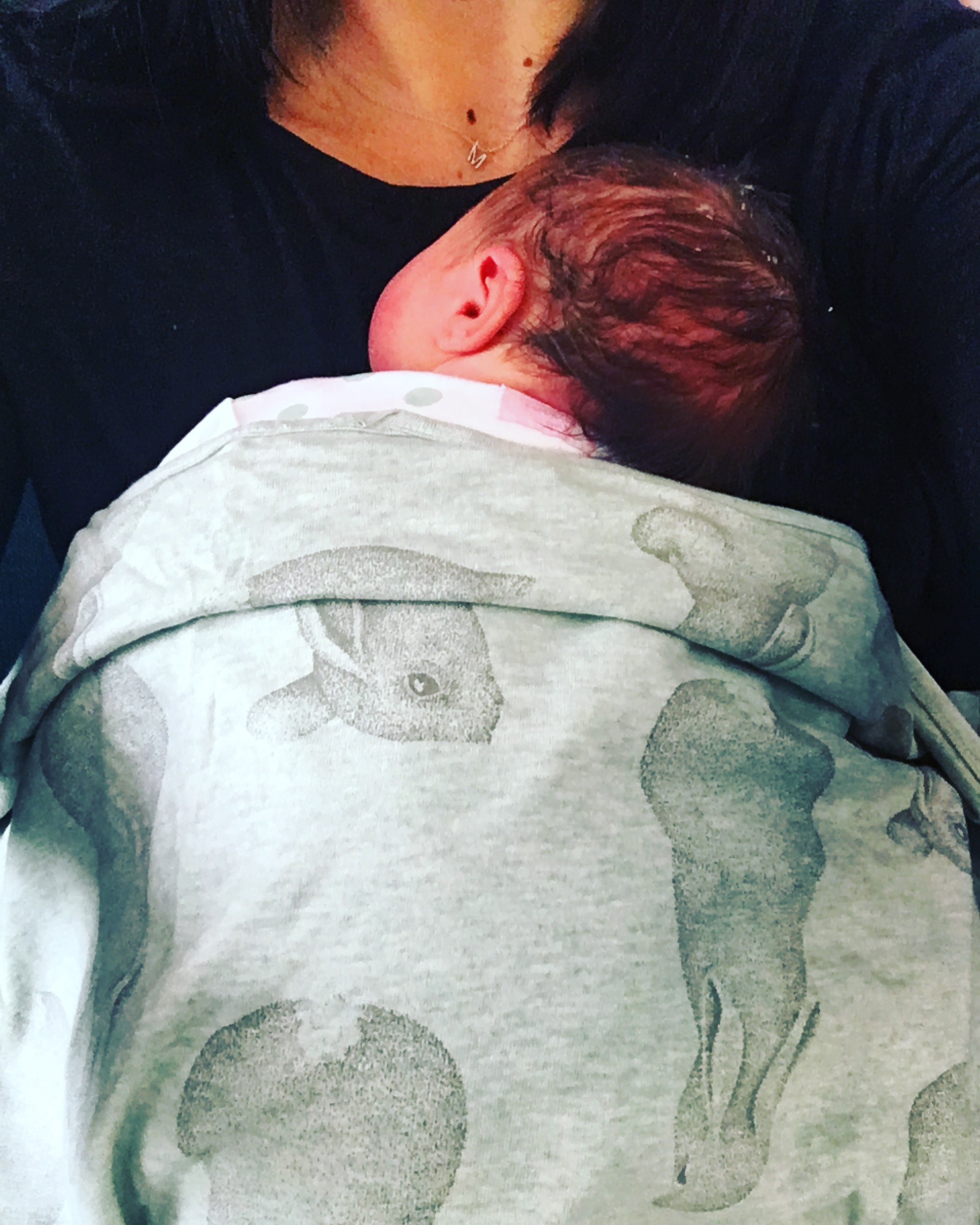 The Little Green Sheep are supporting the Woodland Trust
With 25p of every item sold from the Wild Cotton range
Going towards protecting, restoring and creating woodland in the UK
The bedding is super comfortable for baby too
The pretty sets would make a perfect newborn baby gift
Jane Matrix Light 2 and Jane Trider
We have not been out very much in this first week
Edie Mae has only been out once
Using her Jane Matrix Light 2 car seat
And her Jane Trider chassis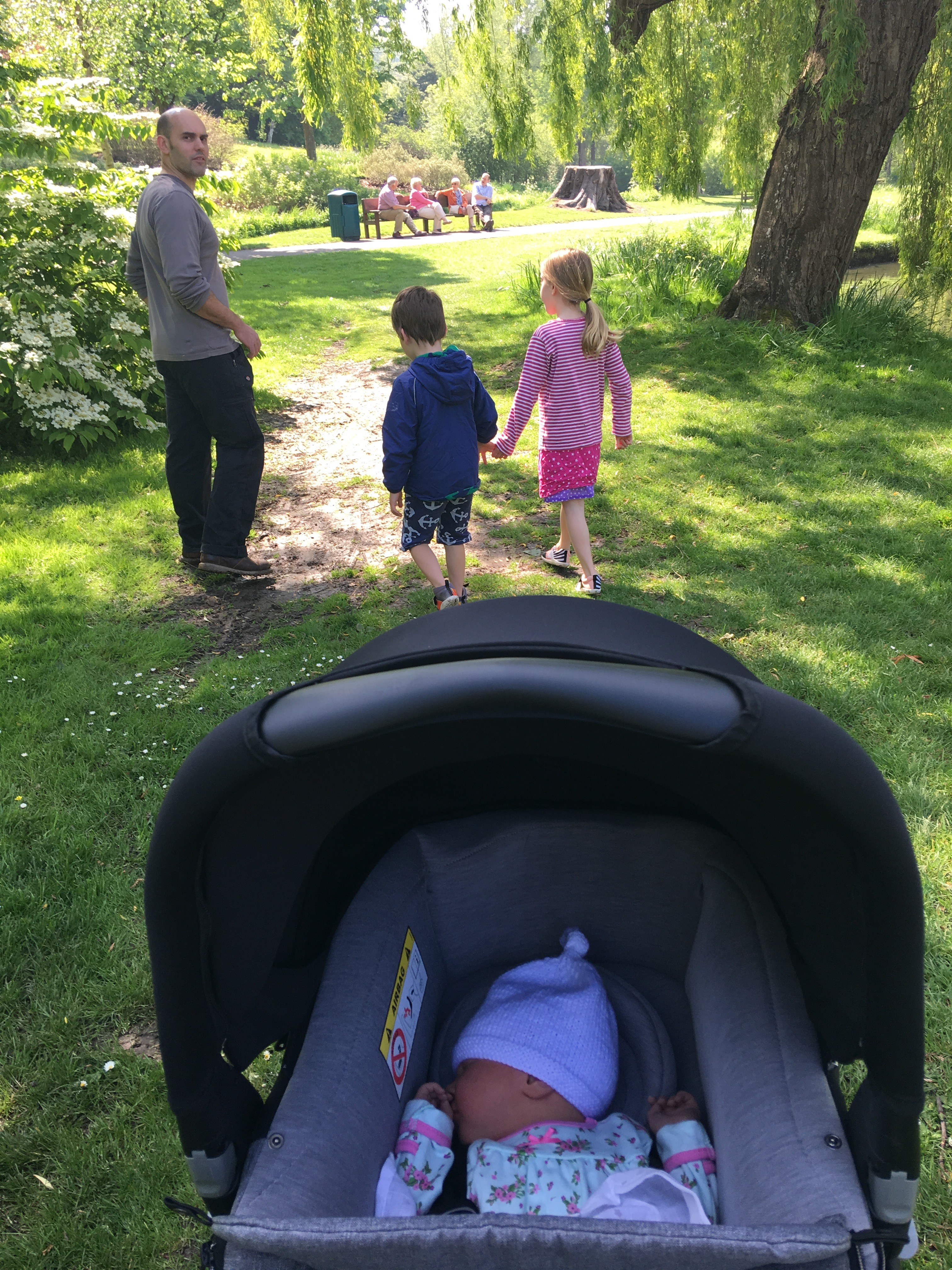 We had a lovely morning with Esther and William
At Leeds Castle
The Matrix car seat is wonderful
We put Edie into the seat in the house
Carry her to the car where the seat easily clicks on to the isofix base
She is able to travel in a safer lie flat position
With her head at the centre of the car
Protecting her from potential side impact in a crash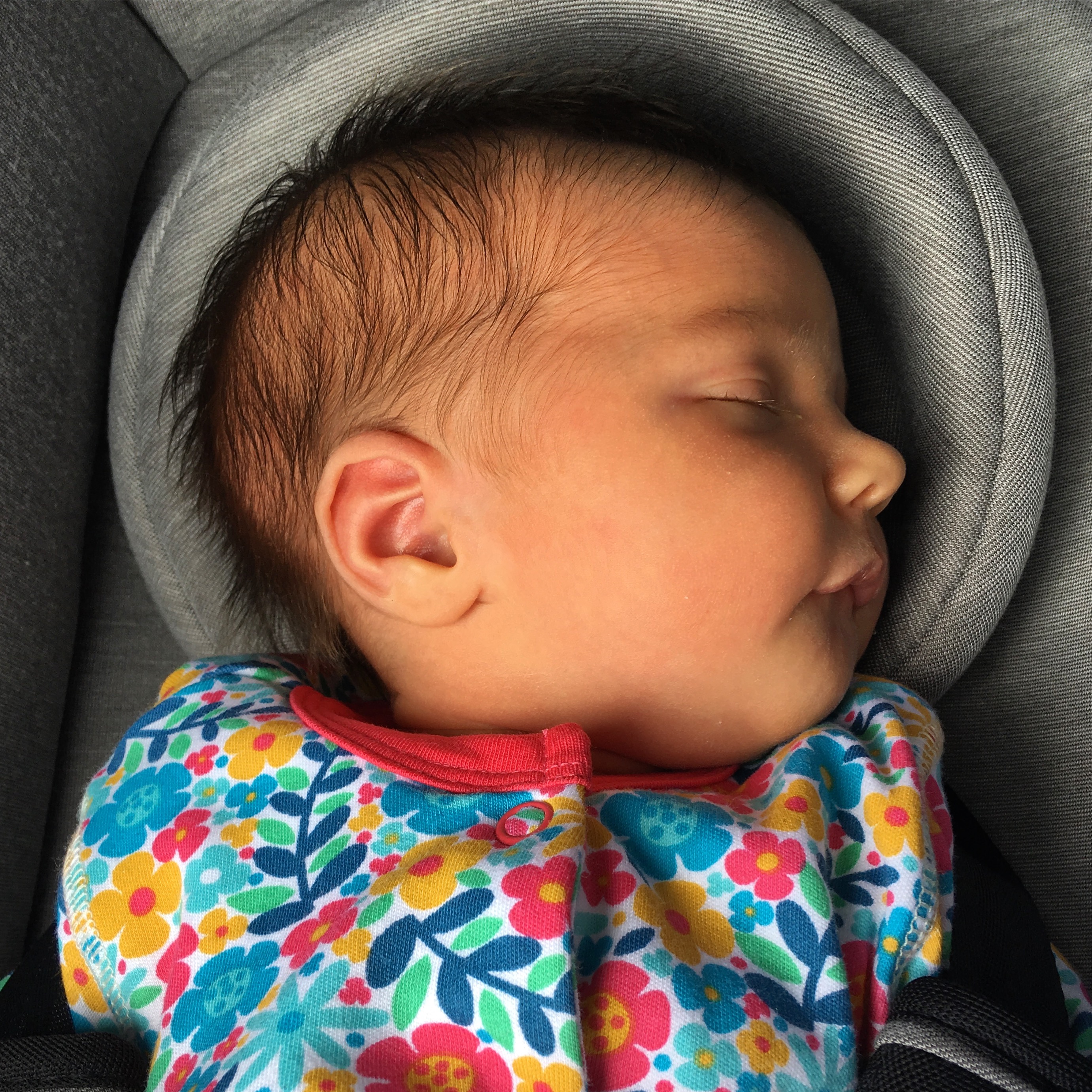 The base needs one isofix point
And the seat lies over two seats
This works for us in our seven seater
As Esther and William now sit in the rear seats
With Edie and Bea in the middle
We have a set routine for getting in and out of the car
And as long as we remember to do that
Getting everyone in and out of the car is super simple
And when we went to Leeds Castle
Edie did the whole adventure and home again
Without waking up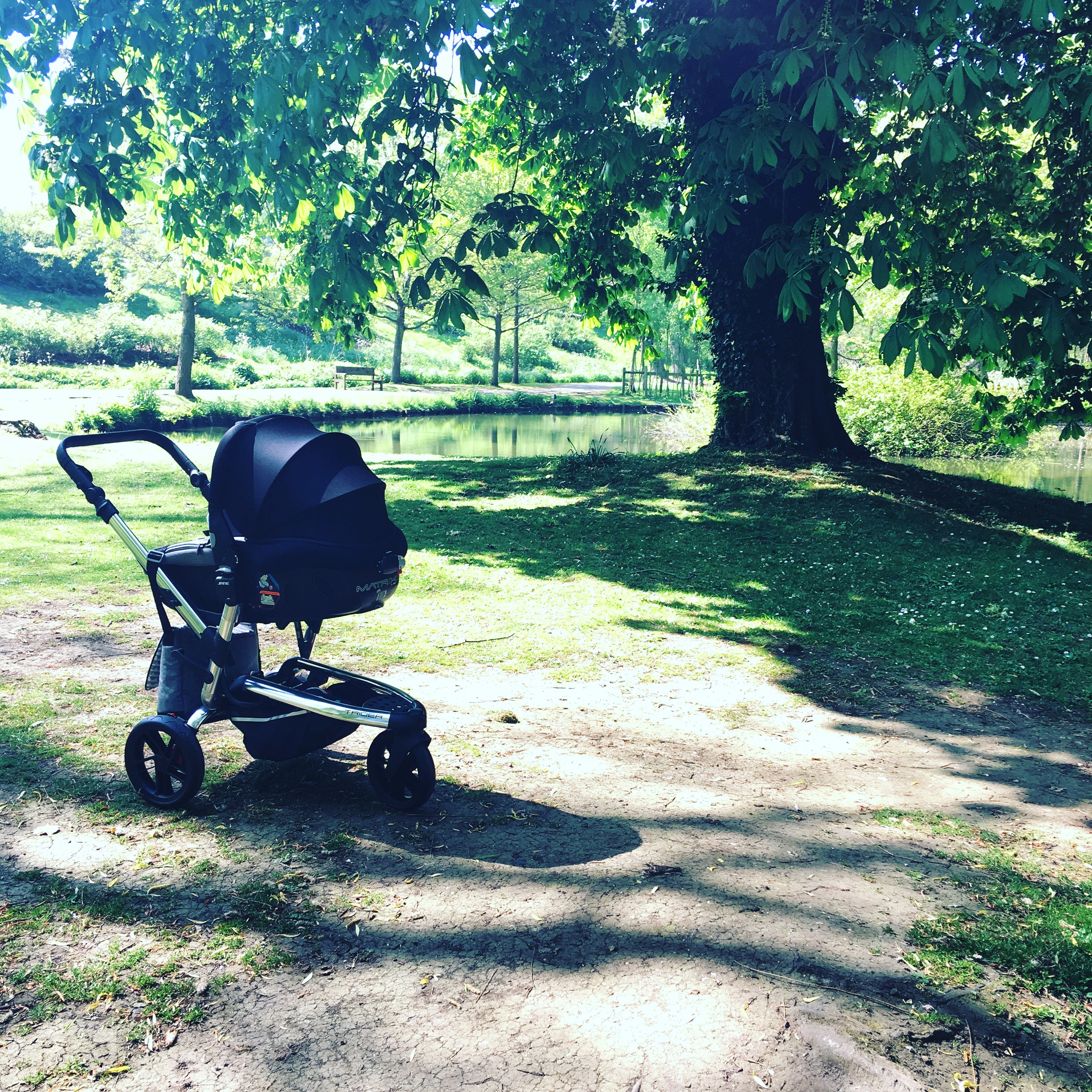 True napping on the move
And in a safer lie flat position
On the buggy and in the car
We are very impressed with the Jane Matrix
And the Jane Trider so far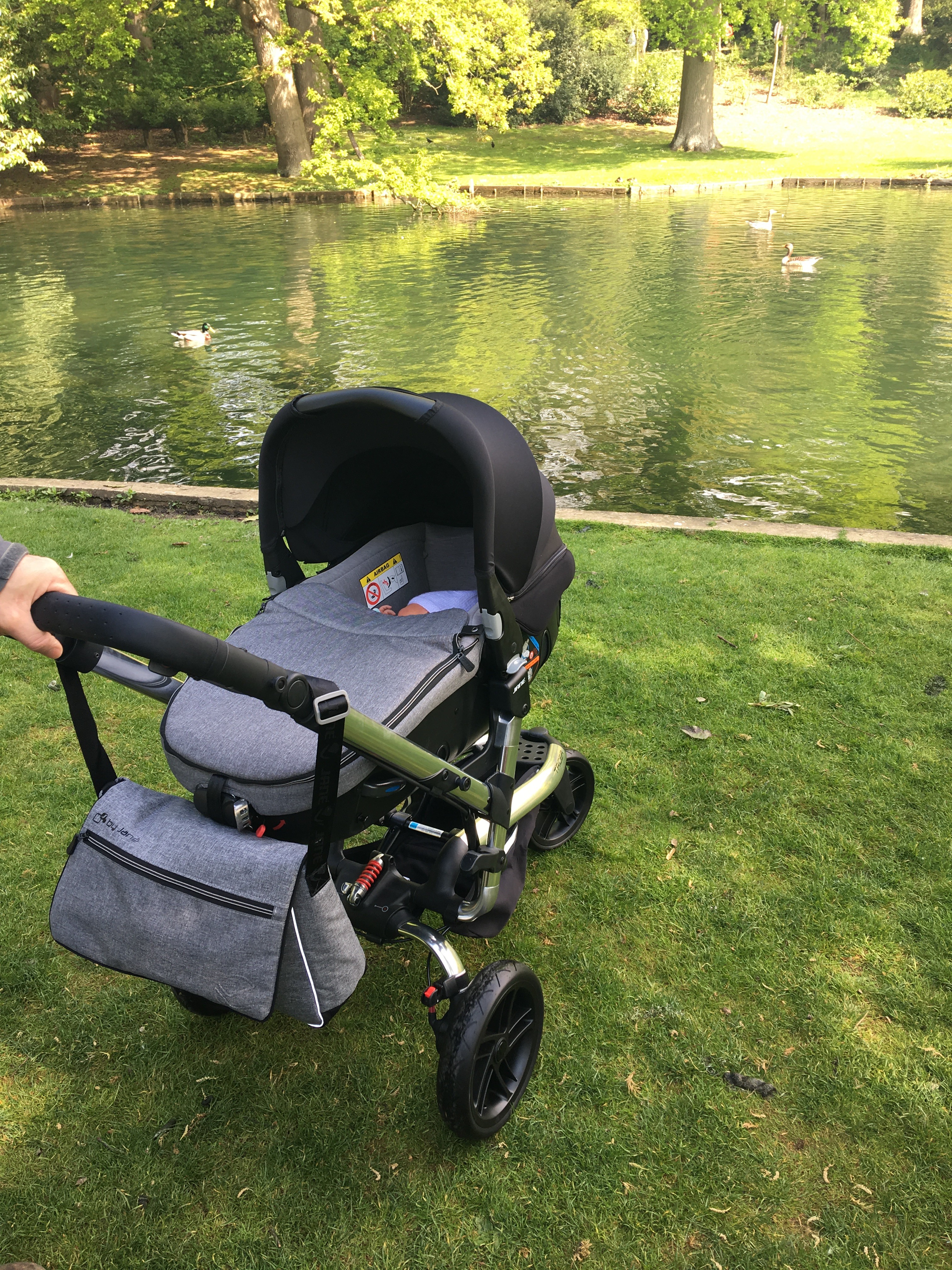 Watch out for some videos on my You Tube channel soon
Showing more features of the Jane Matrix and Trider
And how we are using them both to get out and about
Aden + Anais Classic Swaddles
These large muslin swaddles from Aden + Anais are just wonderful
We have the 'Lovely' design
Soft pinks and golden stars
They truly are lovely
And so versatile!
In just one week
We have used ours
As a blanket
A sheet
Photography backgrounds
Mopping up milky spills
Nursing cover
Burp cloth
And much more
Wherever we go
The swaddle comes too
Pretty and practical
A perfect gift for mummy and baby
That comes in so many stunning designs
An essential product with a new baby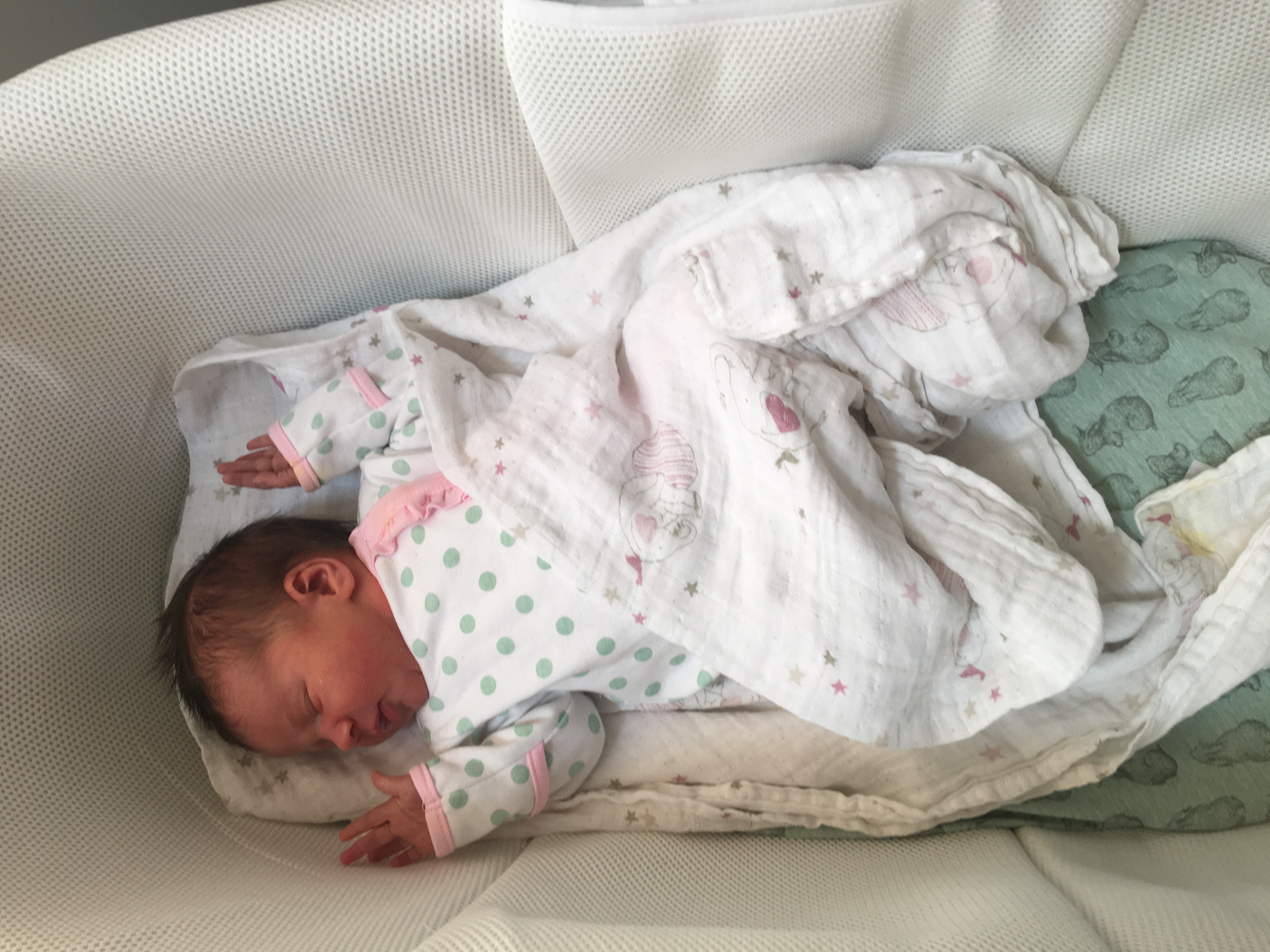 These are the products that have helped us through our first week with Edie Mae
What helped you when you first brought your baby home?
If you would like to see What Edie Wore through her first week with us
You can read our The Essential One review here
And soon I will be posting about what I wore
And what got me
As a mummy
Through my first week with five
Besides cans of coke and chocolate bars!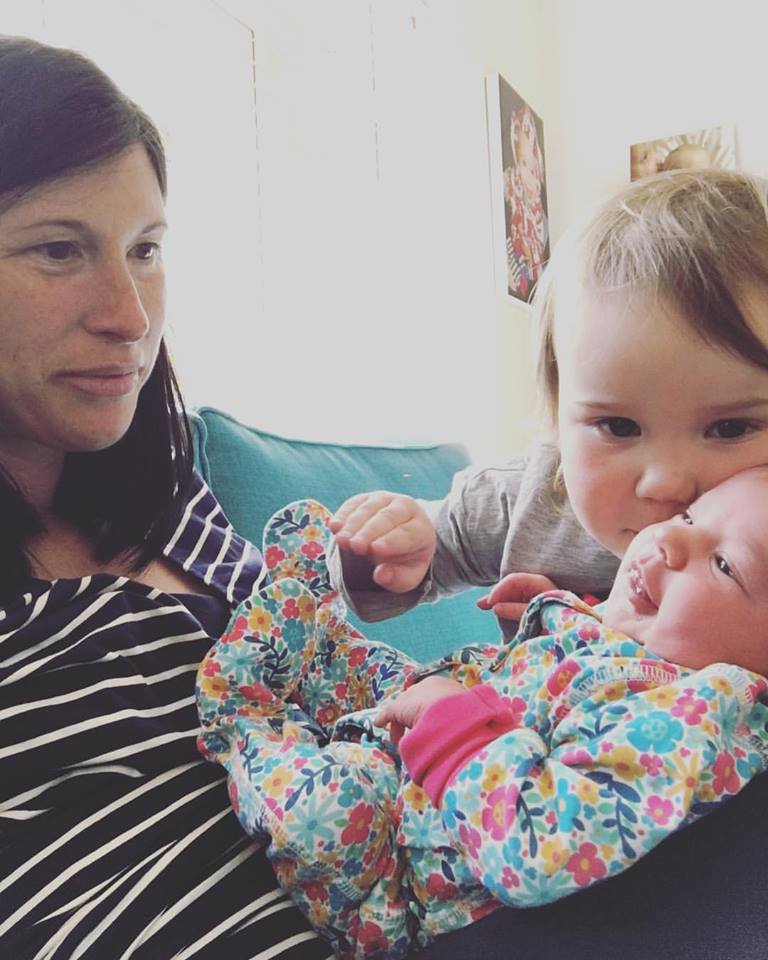 I hope that you will find the posts useful
And do please say in the comments
What helped you when you first brought your baby home?
This post includes some items sent for review