We are approaching two weeks of life with Edie Mae
Two weeks of family time has flown by
I would give anything for two weeks more
Before David returns to work
I do not feel physically, mentally or emotionally ready
To be home alone
I am sure come Monday it will be fine
It has to be
But these two precious weeks have gone too fast
I wanted to share some of the products I have been using
That have helped me through
Added to this list is also chocolate and cans of coke with ice
And lots of cups of tea!
Maternity Pads
I use pads from Sainsburys
They are cheap
They are thick and absorbent
Perfect for heavy blood and lochia loss
In the earliest days post partum
They are also good for soaking with Spritz for Bits
From My Expert Midwife
To soothe and heal any bruising, grazes and tears
Breast Pads
I have been using Tommee Tippee breast pads for years
I am very lucky in that my body seems to make milk easily
Unlucky in that my breasts often leak
Especially at night
Having a good breast pad is essential
And changing them regularly is important
To prevent any discomfort or infection
With Edie I have also been using Boots breast pads
These seem to work just as well as the others
And are slightly cheaper to buy
Bravado Bras
I adore my Bravado Bras
I have a small collection
Though they are all old now
They still do what I need them to do
Which is to support my postpartum
Breastfeeding breasts
In a comfortable way
I mostly wear the seamless bra from Bravado
Which offers exceptional comfort and support
Comes in a range of colours
Looks pretty
And is soft enough to sleep in
Essential One Sleep Bras
With Edie I tend to sleep in
Sleep bras from The Essential One
I wore size small through my pregnancy
And am now wearing a medium
My breasts have been sore since my milk came in
And will continue to be so until Edie and I
Find our feeding rhythm
Once we are in step
I will probably wear the smaller bras again
This white bra is an absolute steal
Currently just £4.99 online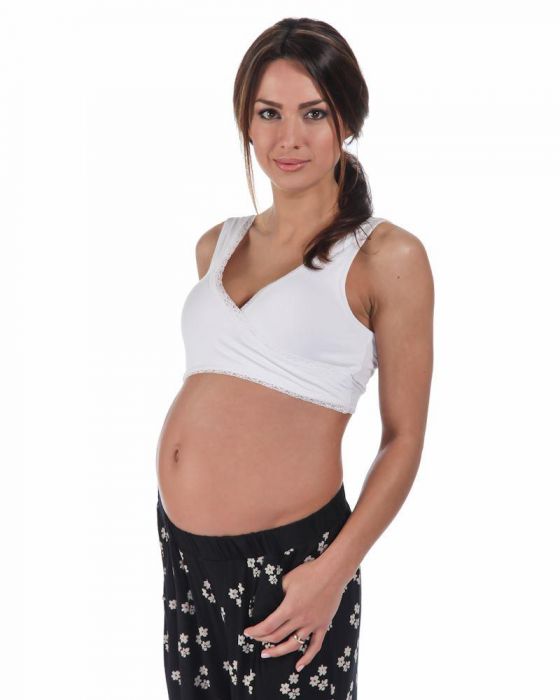 The black bra has a lace or non lace trim option
I love both
I find them to be super soft
Super comfortable
And they give me the gentle support I need
While offering super easy access for night time feeds
An essential for breastfeeding mums
Comfortable Lounge Wear
For lounge wear
You can read nightdresses and pyjamas
Most days I am wearing those
I have a whole range of nighties and PJs
From The Essential One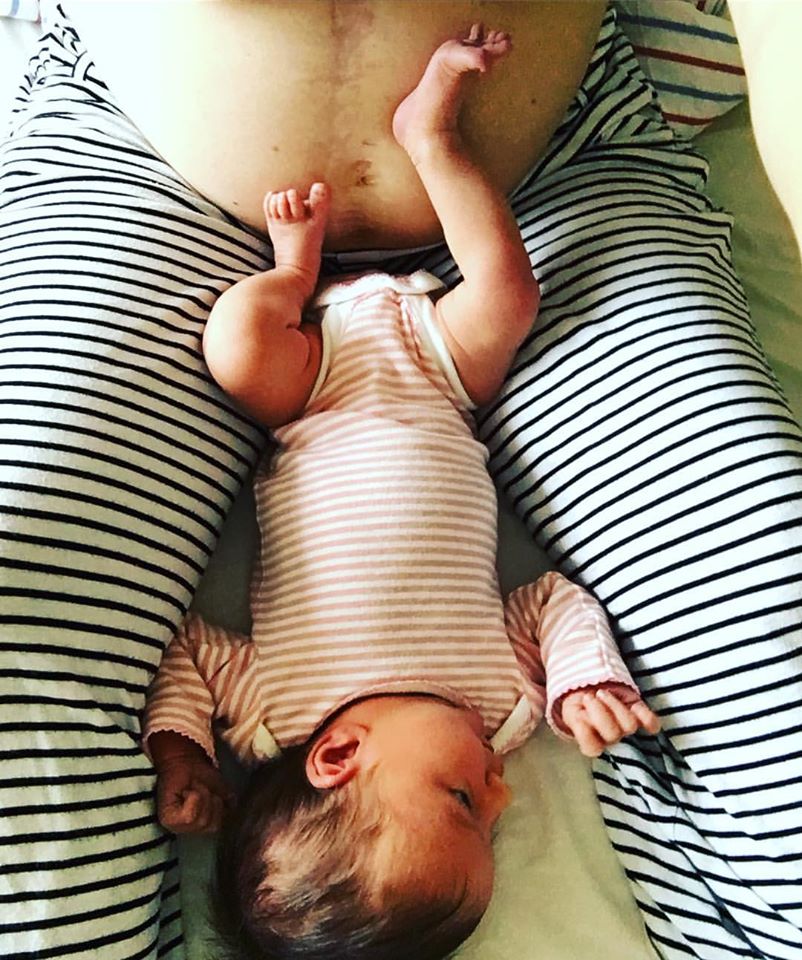 And two very special nightdresses from Shnuggle
The Rome and Berlin from Shnuggle
Are a very on trend grey colour
They can be worn throughout pregnancy and beyond
They have discreet, easy feeding access
They are incredibly comfortable to wear
And they look good so can be worn day and night
I would happily welcome guests to our house in mine
The fabric is soft and breathable
Both nightdresses, I think, are stunning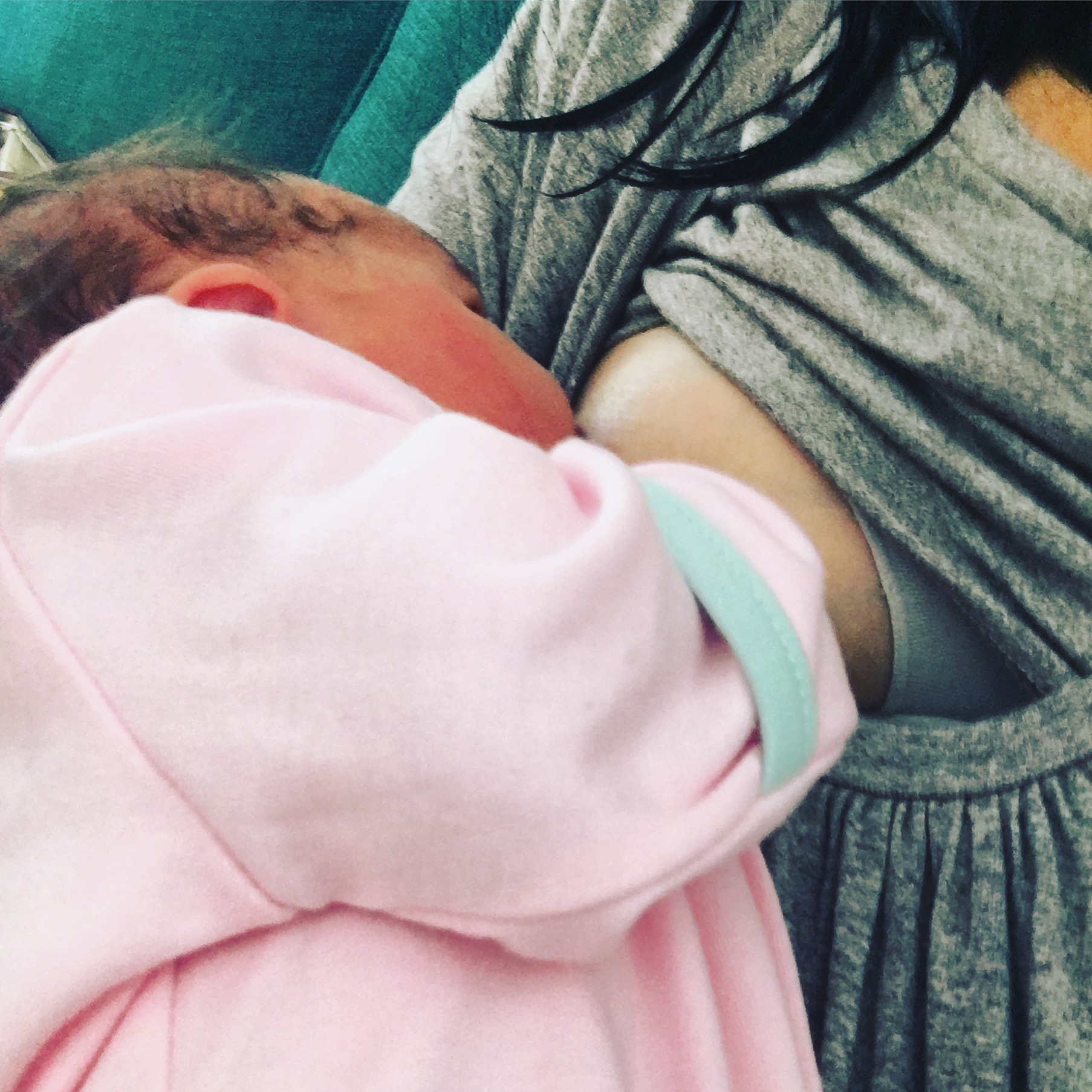 Spritz For Bits
After birth you are filled with adrenalin
Caught on a high
In a bubble of love
But when the bubble bursts
As it inevitably doesp
You realise how much physical pain you are in
Spritz for Bits can be used as soon as you need
You can spray it directly onto your post birth sore areas
Using the multi directional spray bottle
Or spritz some onto a pad
And place as a compress
Both methods help to ease aches and pains
From grazes, tears, cuts
And haemorrhoids too
No Harm Nipple Balm
It can take time for your nipples to toughen up
For the job of breastfeeding
The first days of newborn feeding
Can leave you sore
And even lead to crack nipples
Can safely be used as prevention, protection and cure
And can be left on even when baby is feeding
The product is tasteless
And all the ingredients are edible
This is a product to carry around with you in your changing bag
I have it on good authority
That it makes a good lip gloss too!
Weleda Calendula Bodywash
I had this Calendula shampoo and bodywash in my hospital bag
When I am feeding baby
And having lots of skin to skin
I like the products that I use
To be natural
And without a strong scent
This bodywash from Weleda is perfect
And safe for use on all the family
In hospital I used this for my hair too
And I am looking forward to trying it on Edie
As she has very dry and scaly feet
Kit and Kin Body Wash
In my showers these past two weeks
I have also been using a body wash from Kit and Kin
Infused with naturally nourishing plant extracts such as mango and strawberry
This lovely stuff was sent to be used with the children
And I do use it especially on Bea
It is kind to skin
Made without any harsh chemicals or synthetic fragrances
And can be used to wash hair too
Love Boo Body Smoother
After the shower
My skin can feel quite dry
Especially on my shrinking bump
I have been using a lovely body lotion
From Love Boo
This luxurious all-over body butter
Is thick and creamy
Yet sinks right into the skin
Non-greasy it contains a super-nourishing blend of
Hibiscus, centella and shea butter that increases elasticity
Boosts moisture and helps reduce the appearance of cellulite
It has a subtle scent that reminds me of talcum powder
And has become a regular part of my self care routine
I need to buy a bigger tub!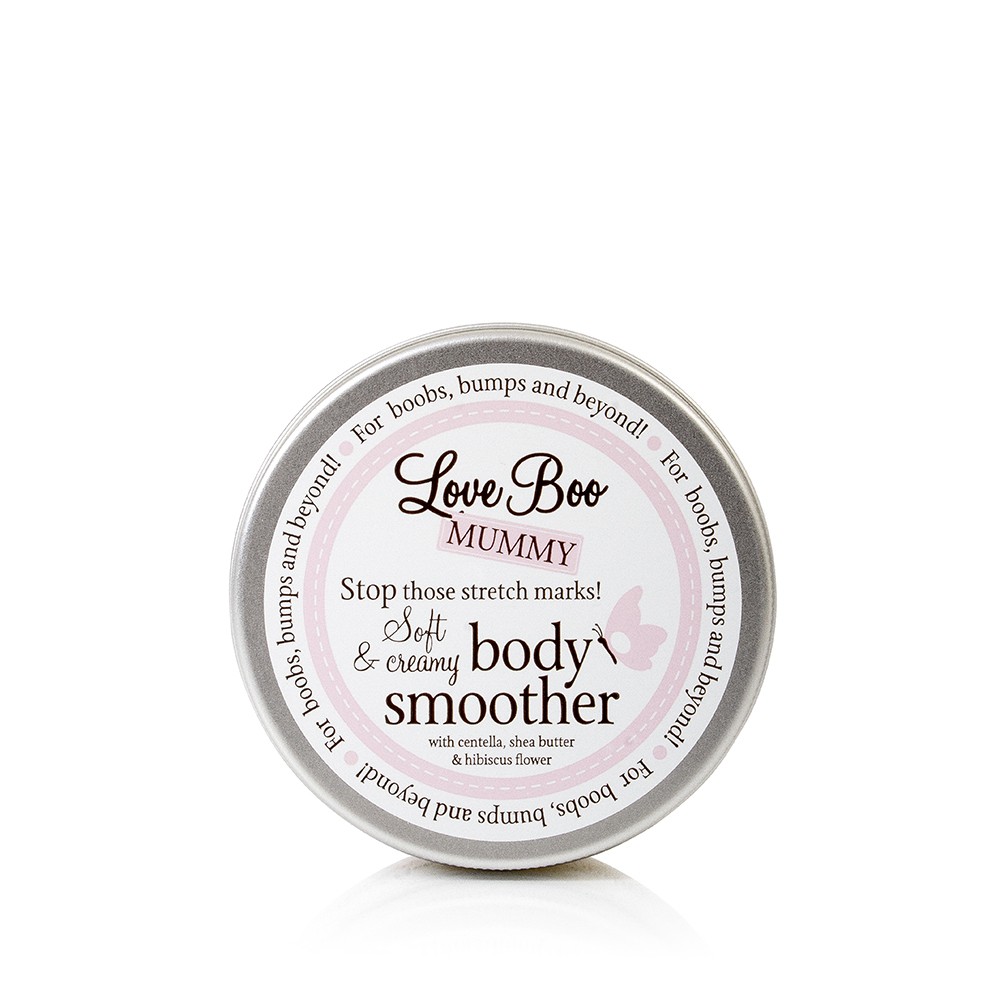 These are some of the products that have helped me postpartum
What would be on your list?
Contains some products that were sent for review