Today Edie Mae is 8 weeks old
As an older mum (soon to be 41!)
With her brand new fifth baby
I was never expecting to shrink back
To my pre pregnancy shape and size with any speed
But a few times in the last 8 weeks
I have looked at myself
And been surprised about how round I still am in the middle
And I don't really think at this stage
I can expect to be much different
But what I do think I can change
Is the way that I dress this new
Hopefully temporary
Shape that I have
This weekend
For the first time since Edie was born
I think I got it right
I felt happy and confident
With the skin I am in
Albeit covered with a bold print
Off the shoulder sun dress from Asos
I love the rich blue colour of this dress
The stark white contrast
And the striking palm print
This dress screams summer
I love the length
And though the dress is shapeless
It accentuates parts of me I like
Shoulders
Legs
Little wrists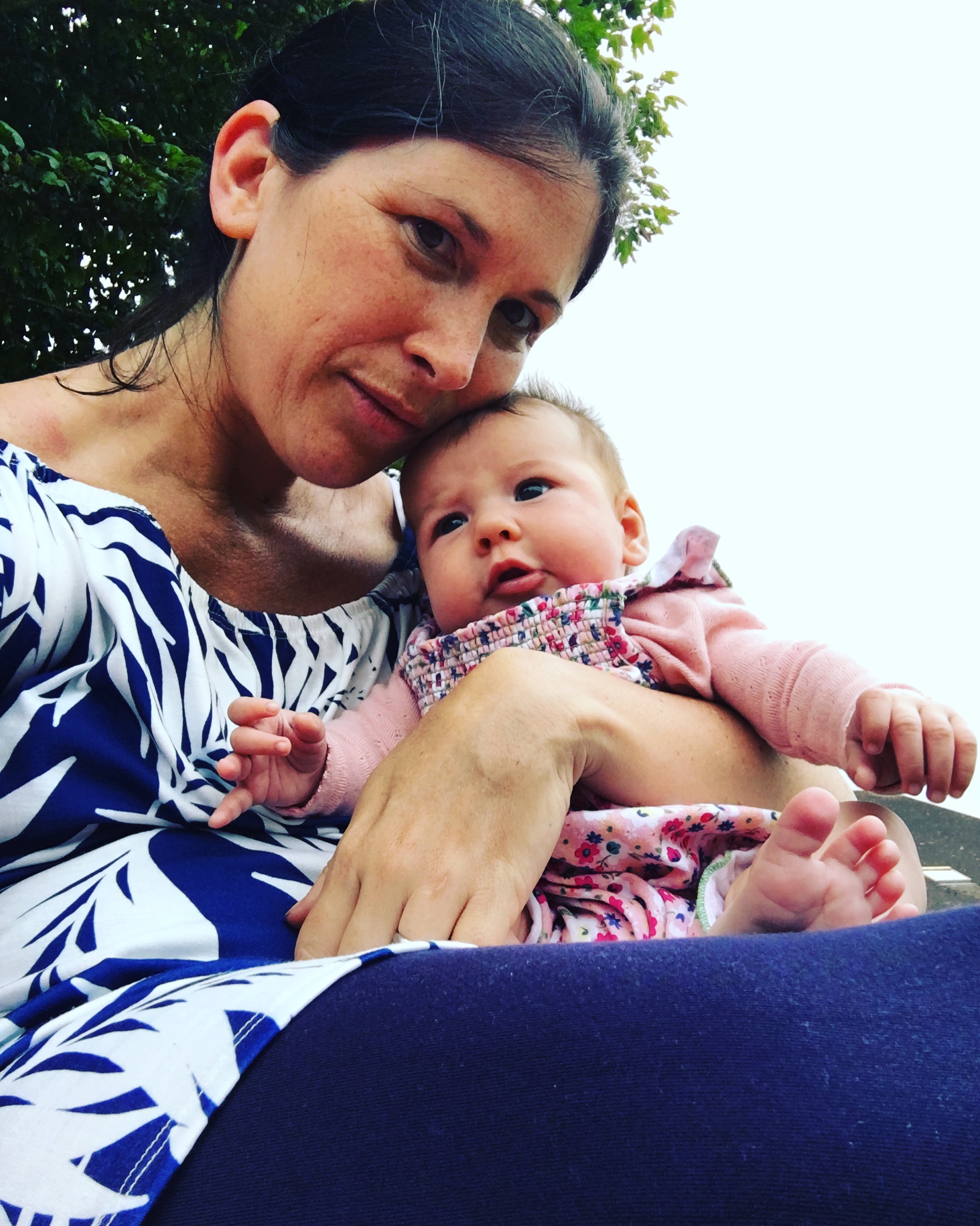 I feel confident in this dress
I feel attractive
Even sexy
Or would do if I had time to apply a little make up
Do my hair
And dare to wear some dressy shoes!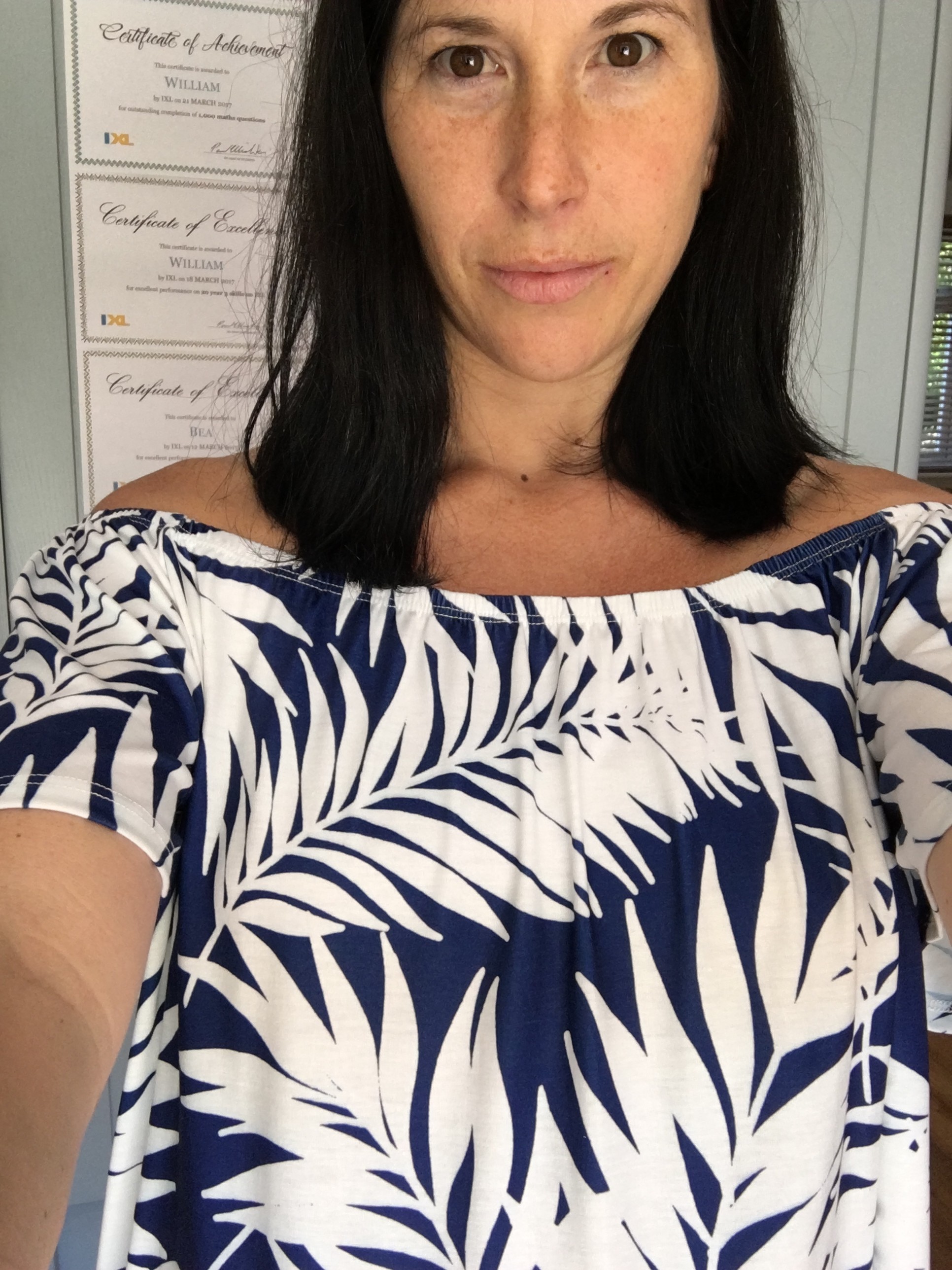 The dress can be worn on or off the shoulder
And today I tried it with blue leggings
And mustard yellow flat shoes
Which I think worked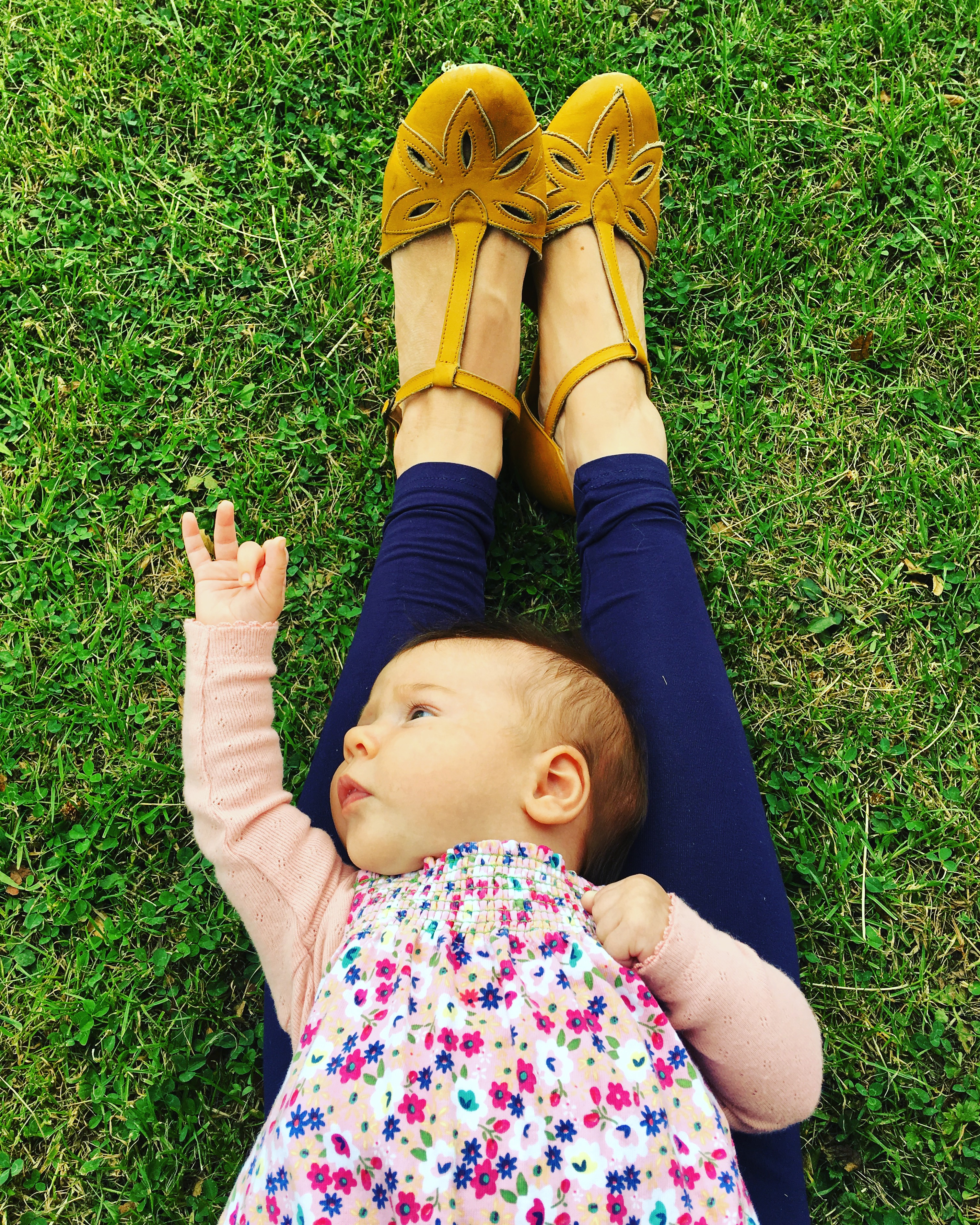 I love these shoes from Livie and Luca
They have lasted well for several years now
And as well as being super comfy
They are such a cheerful colour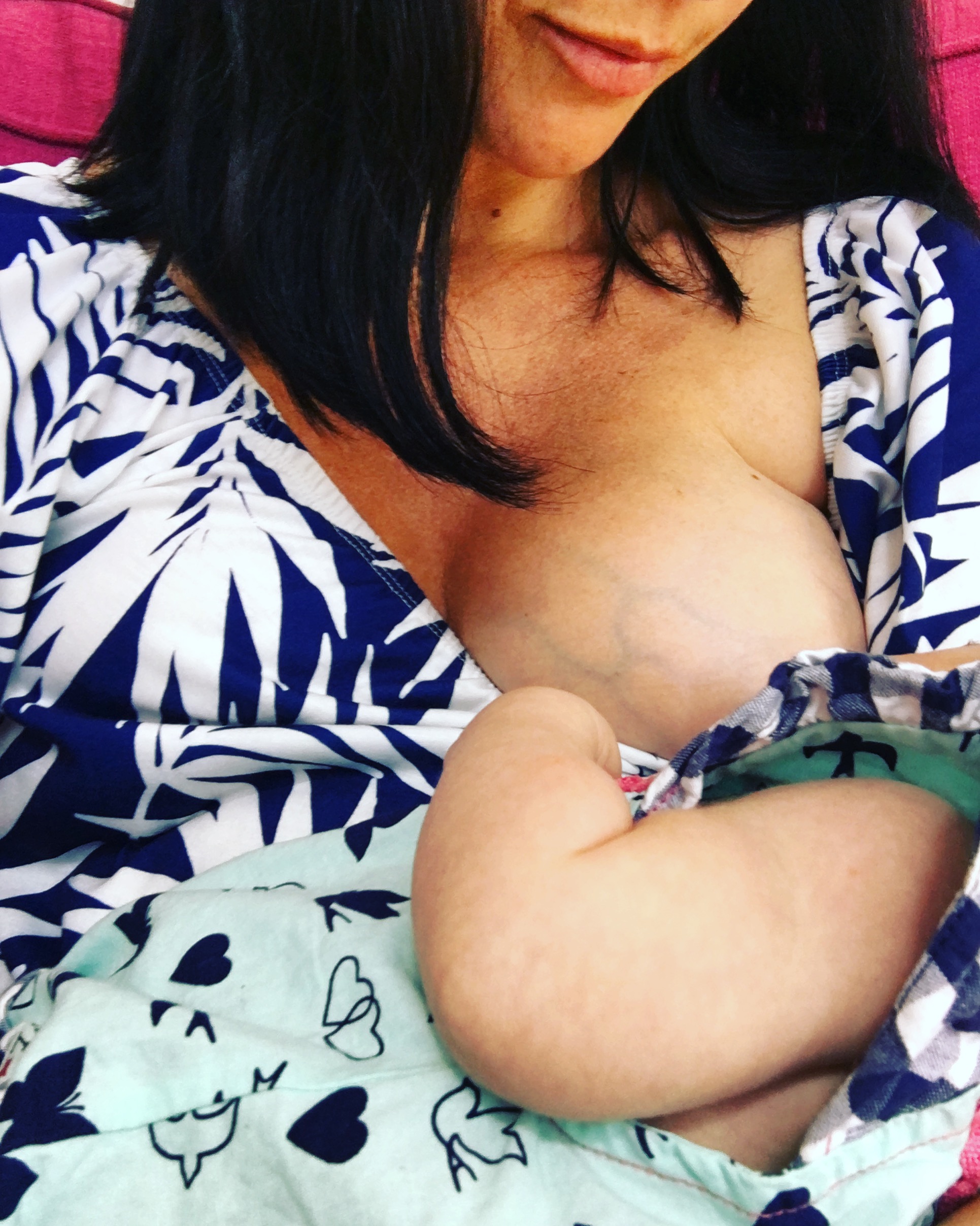 This sun dress is super easy to feed in
And I have an amazing strapless nursing bra
From Bras 4 Mums
Which at just over £10 is a total bargain
In fact, I bought two!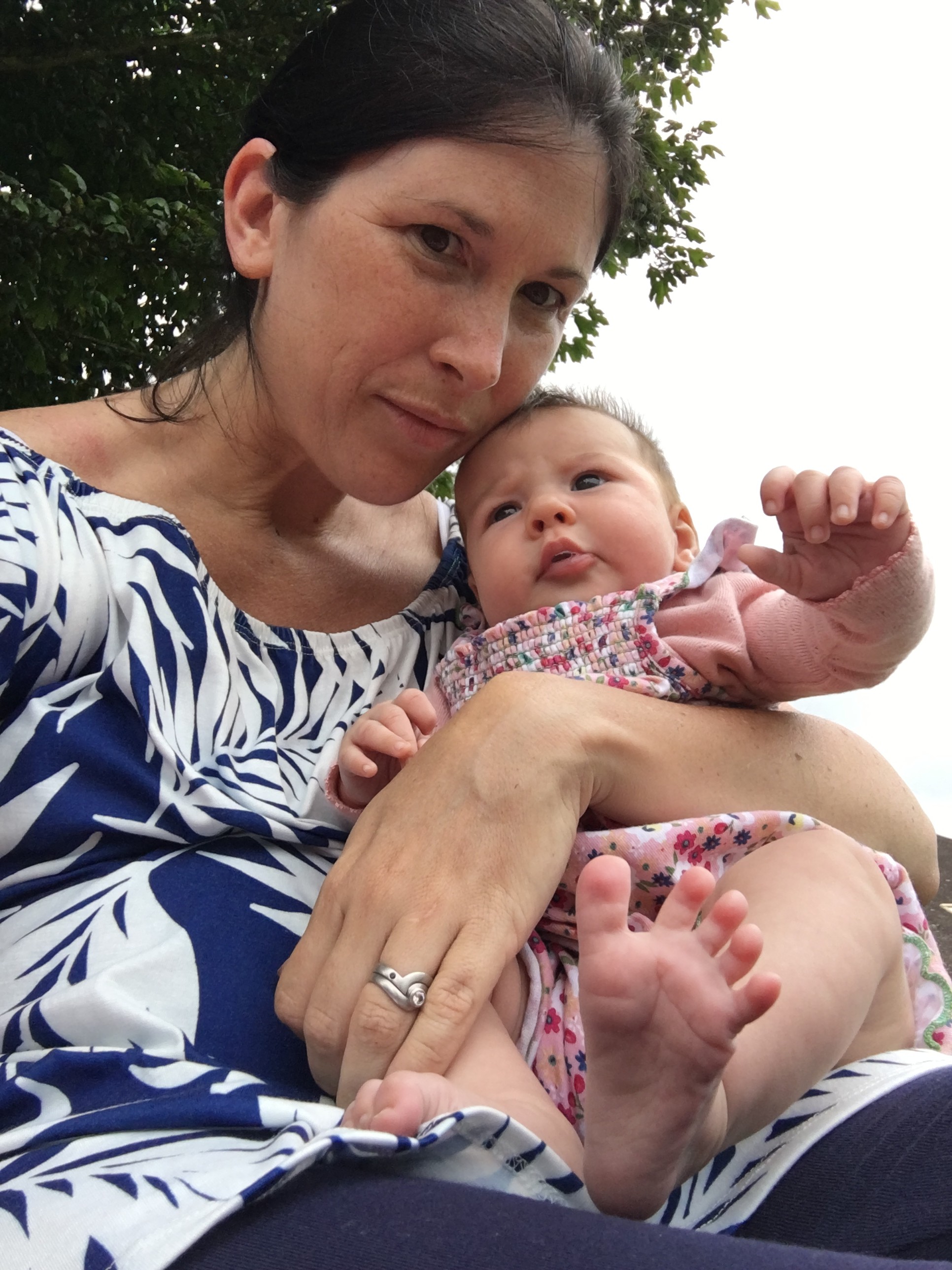 Finding this dress has been such a positive thing for me
And has made me really want to start thinking a bit more
About how I look
As it has had such a huge impact on how I think and feel
And hearing my eldest daughter sound surprised
When telling me I look pretty
Made me realise perhaps it is time
To make more of an effort
So thank you for the inspiration
At #whatmamaworemonday
I will be back!
In the meantime I am going shopping
For ALL the off the shoulder dresses I can find!