Edie is now 4 months old
And she is in to everything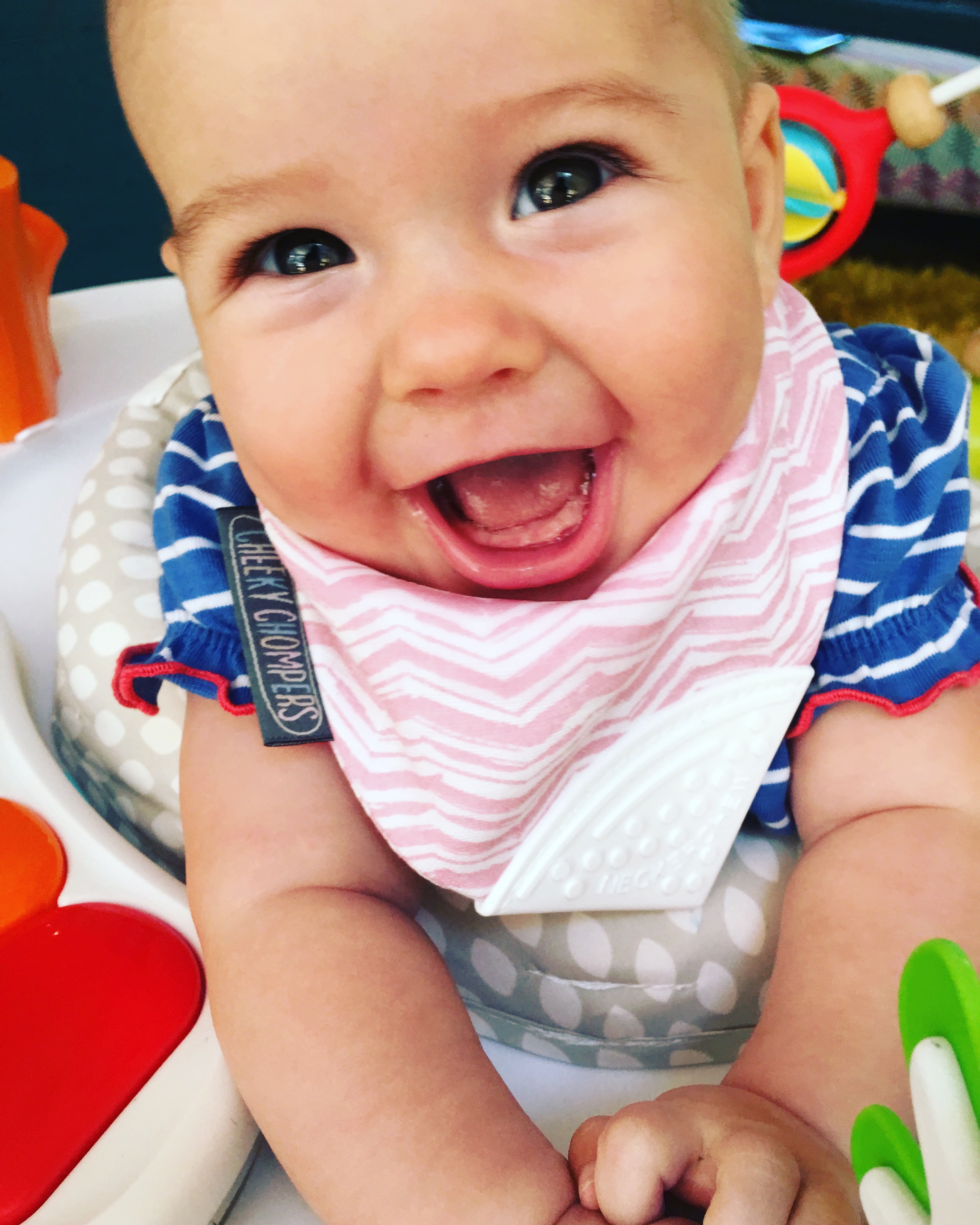 She loves to be in her Jumperoo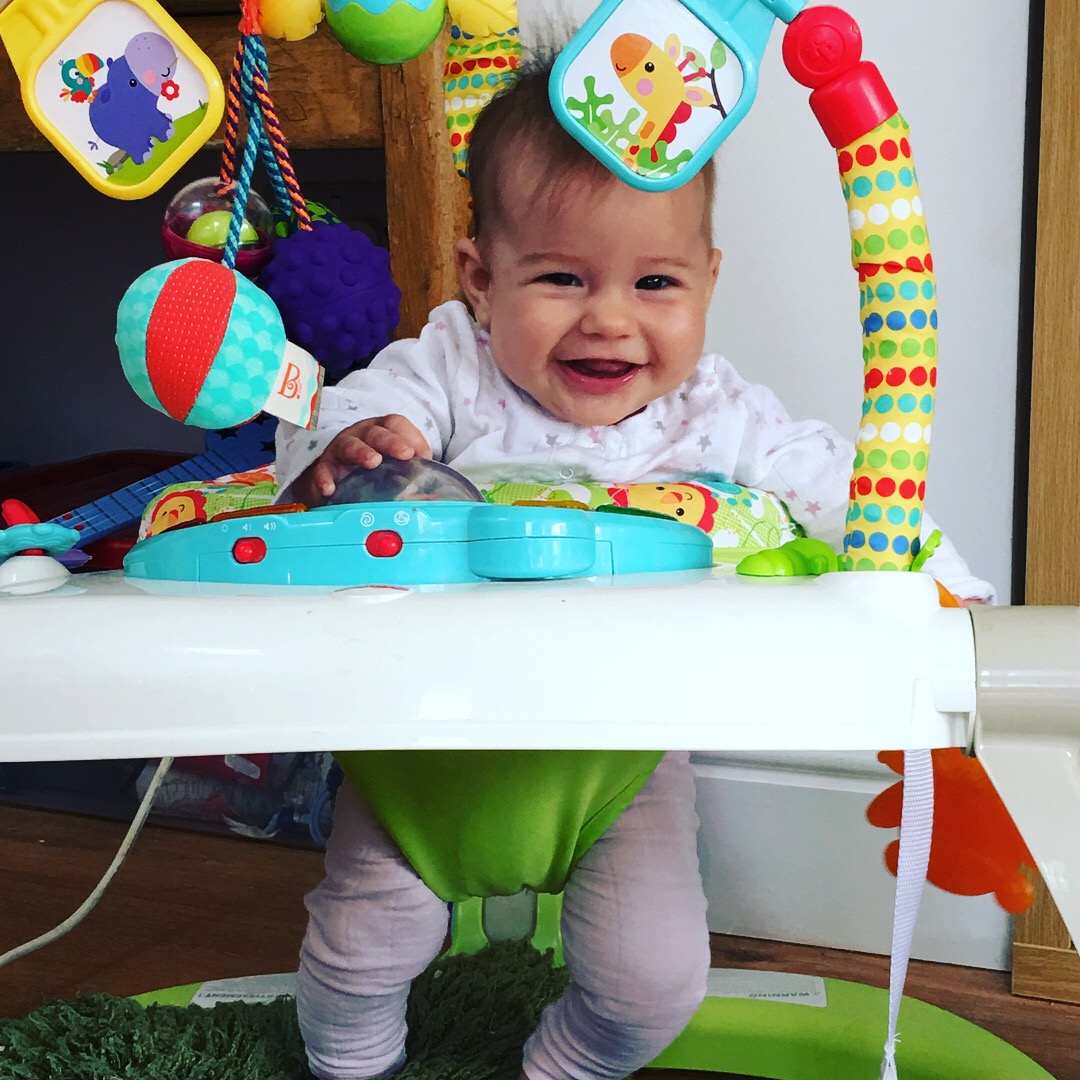 Or her new Skip Hop Activity Centre
She likes to be on her feet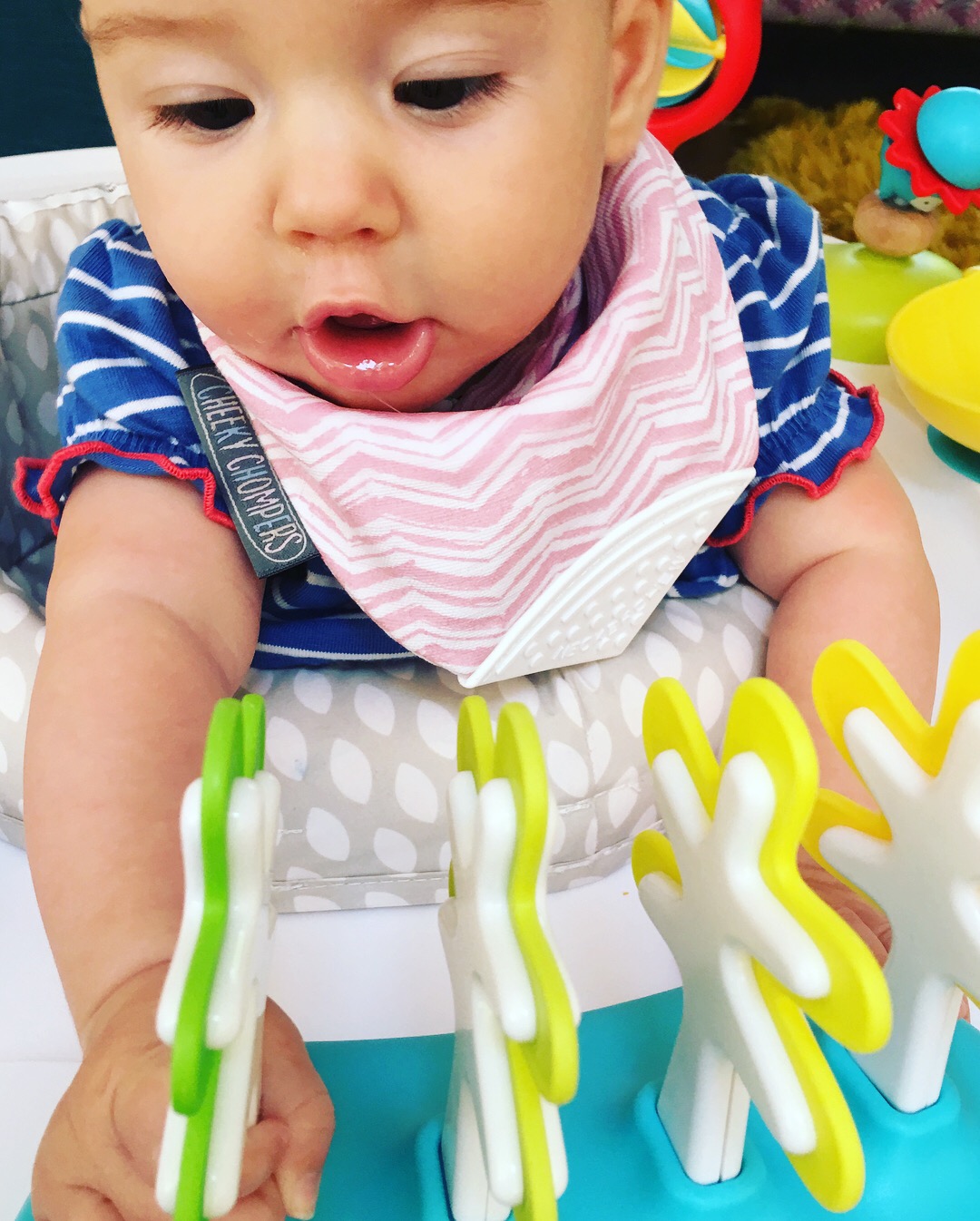 And if not on her feet
She likes to be sitting up
So much so that we have dusted off Bea's Stokke Steps
And she joins us at the table for short bursts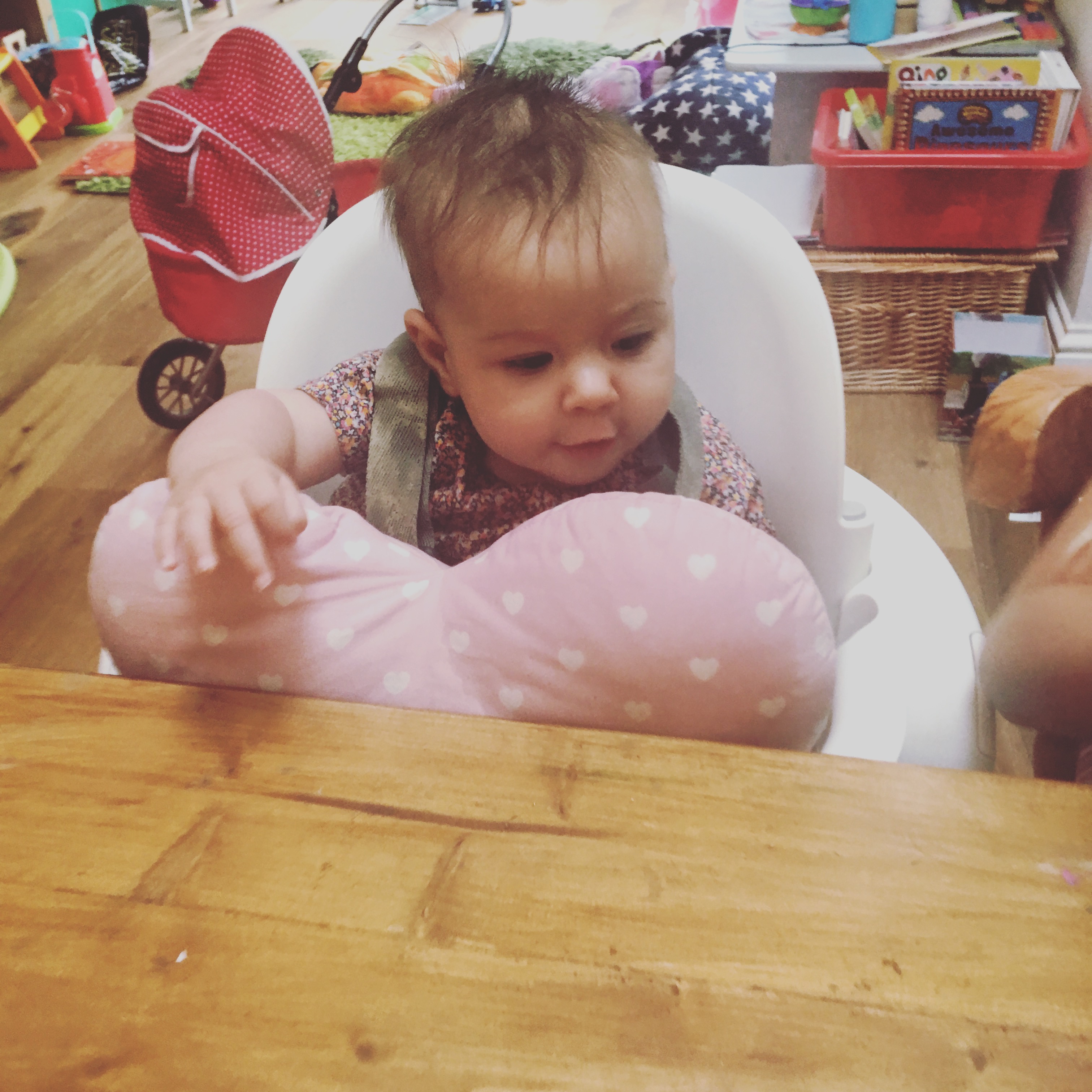 Edie is ever more alert and active
And her easy going nature means that she is great fun to be around
It is a very dark day if Edie does not flash you a smile
When you look her way
She has the most amazing smile
Just like all her siblings before her
And as with all her siblings
This baby loves a camera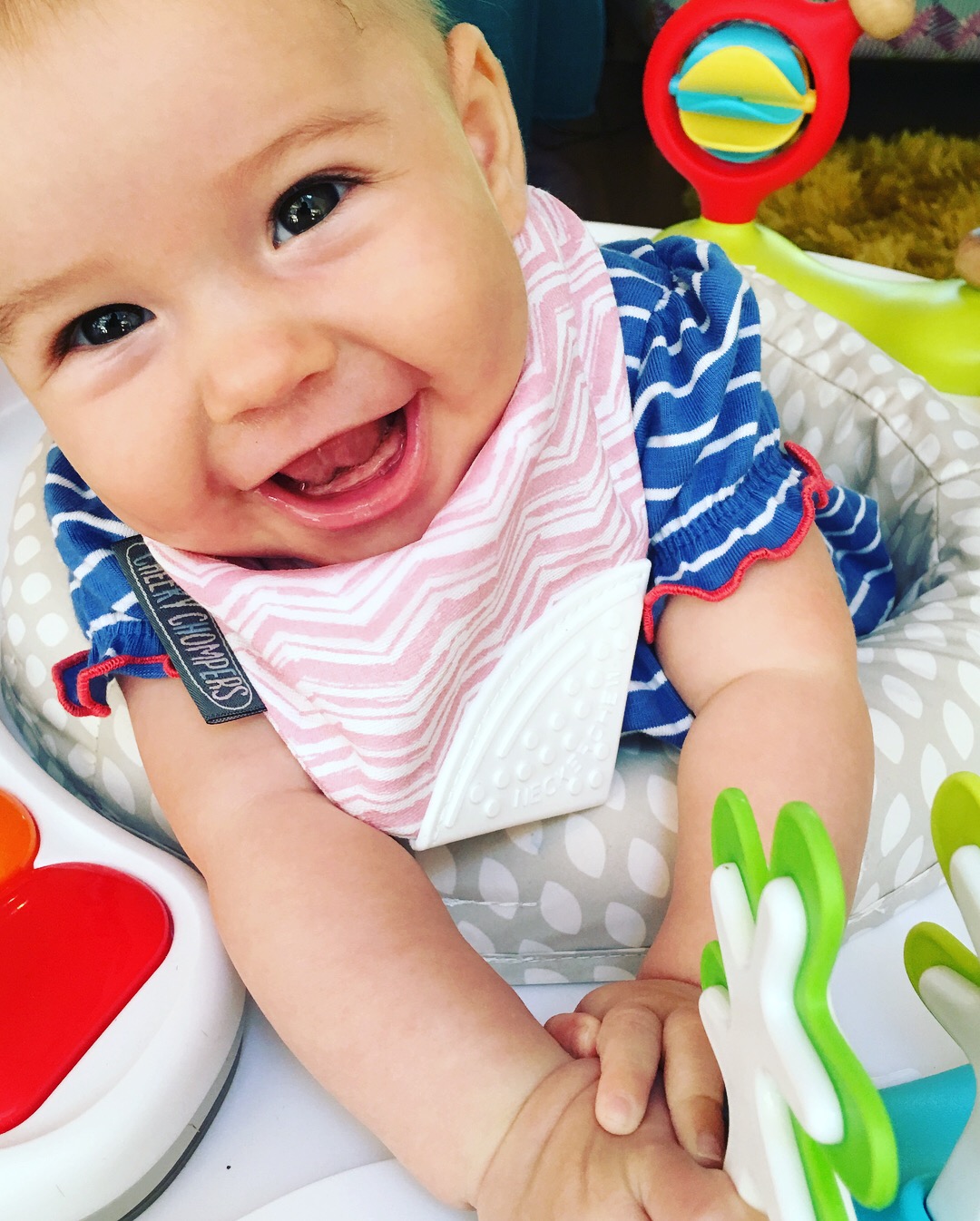 Another shared trait
Is a love of being busy
A curious mind
And grabbing hands
An eagerness to learn and play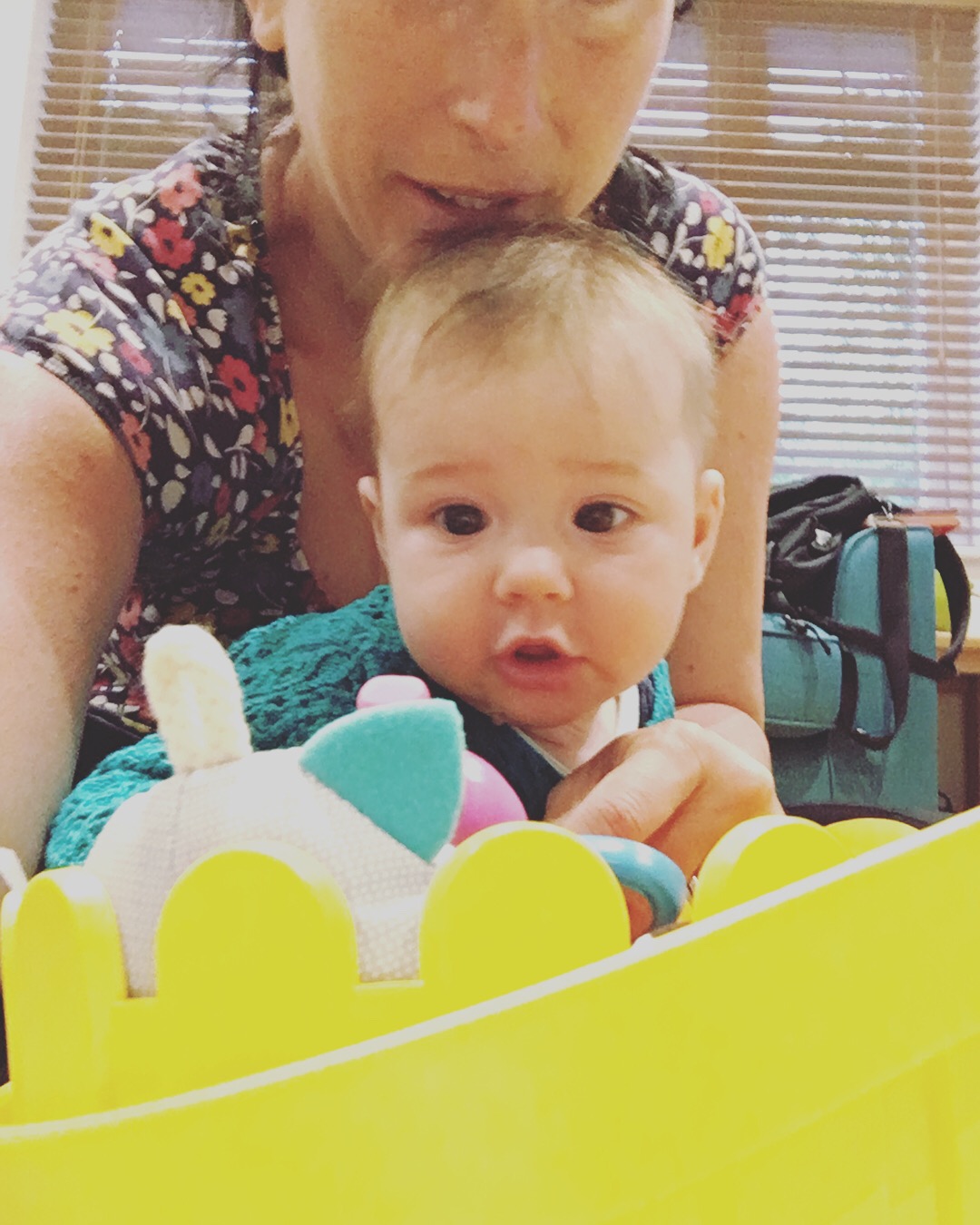 One of my favourite parts of parenting
Is setting up sensory play
Messy play
Small world play
And I am taking this blog back
To when I think it was at it's best
Focused on children's books and toys
Sharing play ideas
Tuff Spot themes
Arts and crafts for little ones
This weekend I have been busy sharing
Before creating new content
Seasonal sensory activities
For babies and children
Aged 0 – 7
Starting today
With this Autumn Colours Treasure Baskets
For babies aged 3 months plus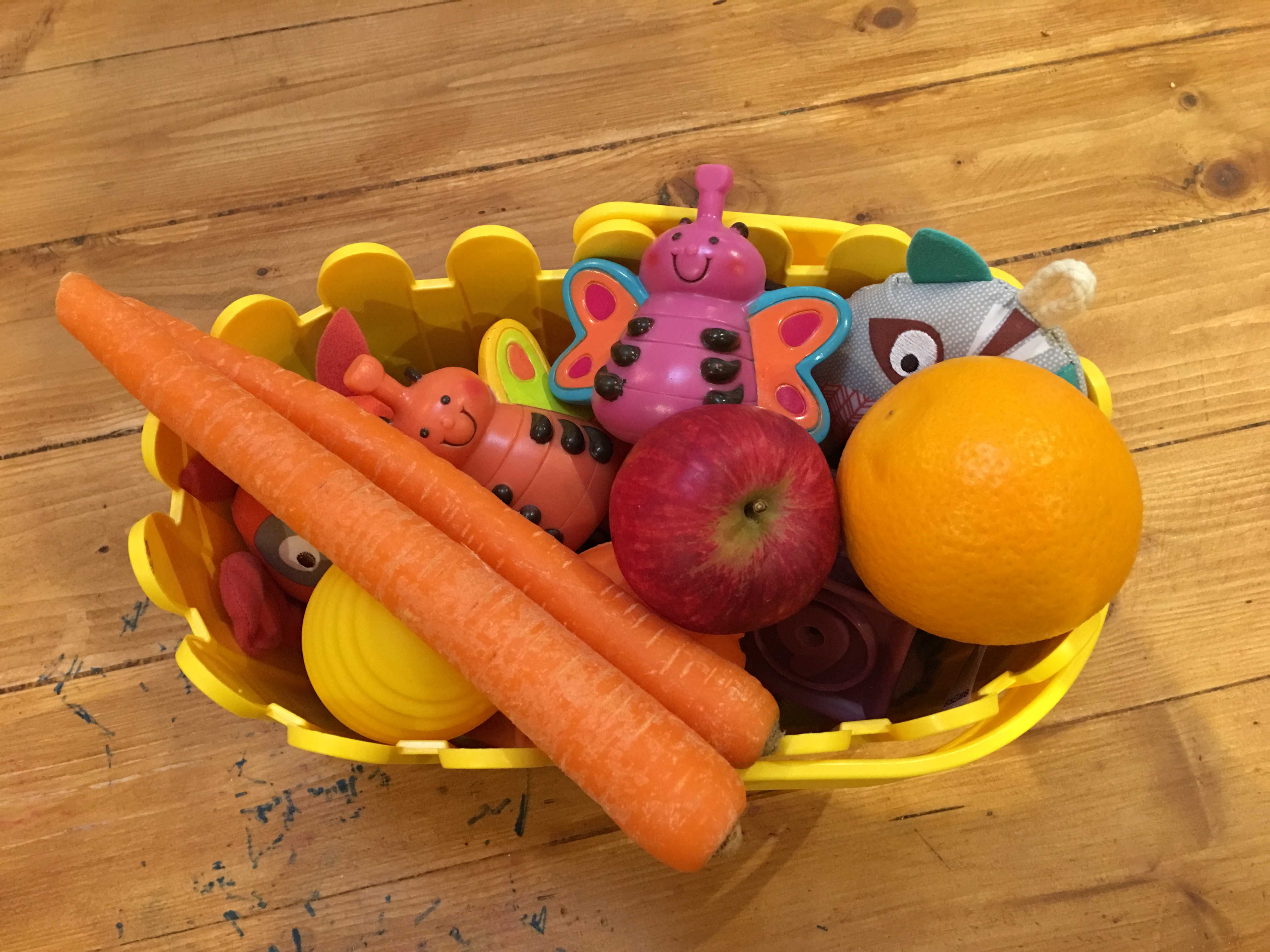 It is important to remember with young babies
That the way they explore the things
They can grab hold of
Is by putting them to their mouth
Therefore this autumn basket does not include conkers or acorns
As they can be a choking hazard
Coming up on the blog over the next couple of weeks
I have some great ideas for conker and acorn play for older children
And some creative ways of enabling babies to explore these autumn treasures
For this project though
I focused on autumnal colours
And large products that are safe for Edie to mouth
With close supervision
The basket includes
CHIFFON SCARVES
Chiffon scarves in red, brown, orange and yellow
These are great on their own but also for wrapping up other contents
Hiding and revealing games
Playing Peekaboo
SQUIDGY SQUEAKY BUILDING BLOCKS
These One Two Squeeze blocks
From B. Toys
Are great for little hands
And safe for little gums
They are stackable and chewable
They are educational too
With numbers and pictures on them
And come in some lovely bright colours
These are great for baby playtime
And for young toddlers too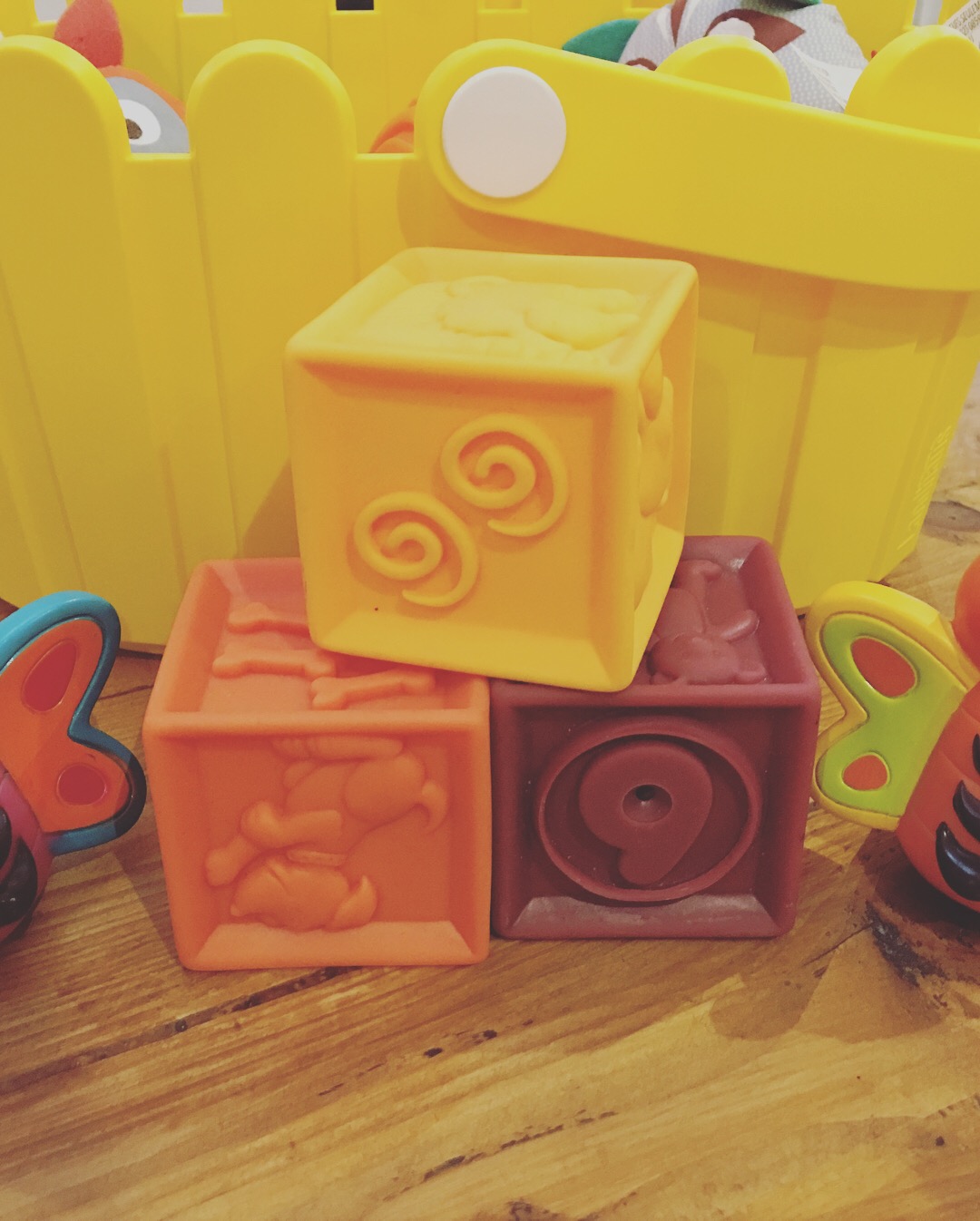 SNUG BUGS
Designed with older babies in mind
These bugs are easy for baby to grab
Easy to hold on to
And super satisfying to chew
As baby gets older these bugs can be linked together
And popped apart
A brilliant toy that grows with baby
Bea still loves these toys
And she is 3!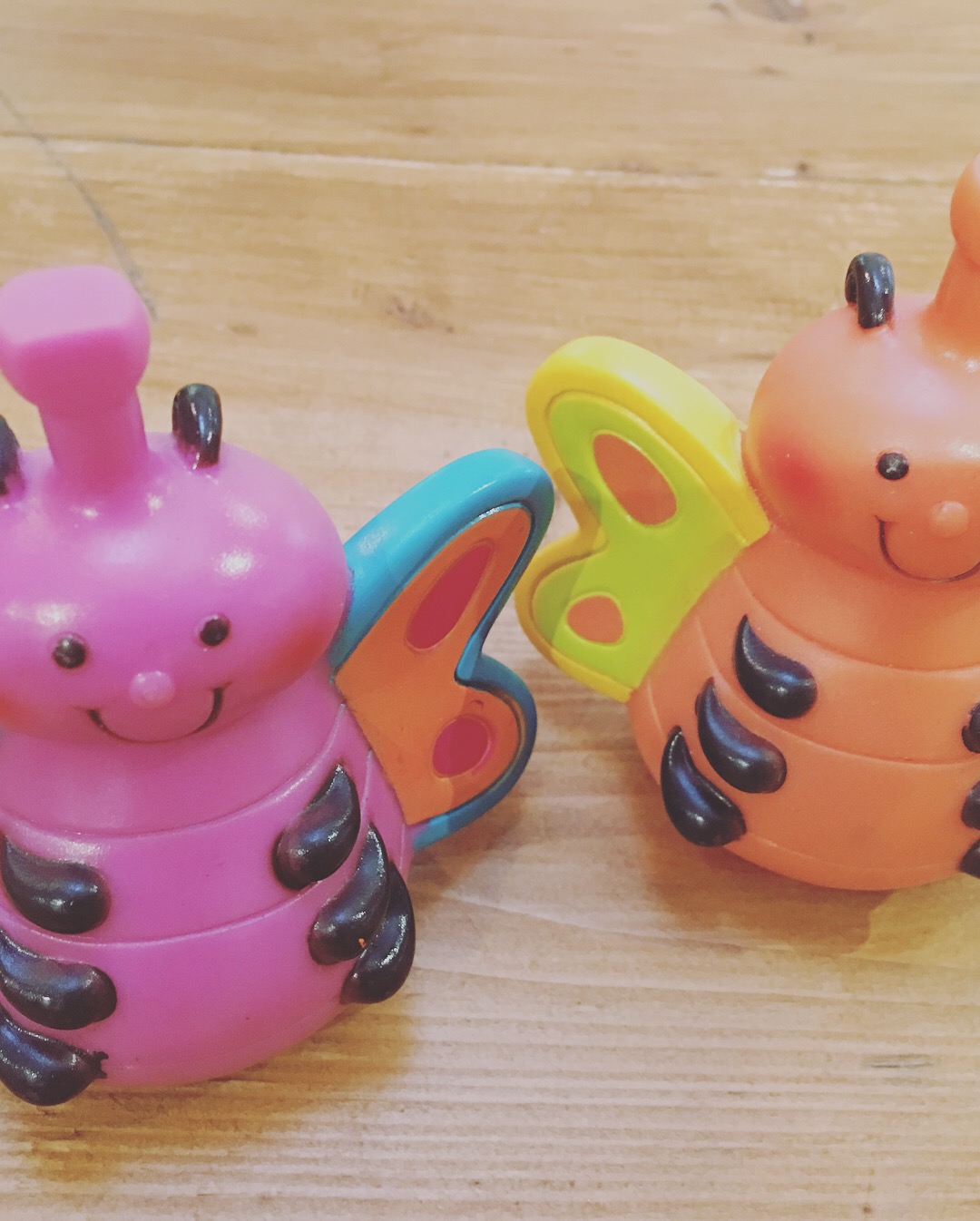 FRUIT AND VEGETABLES
In the basket we currently have
Two carrots, an apple and an orange
The fresh produce will be changed each time we play
We are going to include on rotation
Potato, parsnip, swede
Carrot, apple, pear, pumpkin
Oranges and plums
With the older children
They will also have the chance to taste
The fruits and vegetables that we use
Adding natural products
Gives a chance to explore lots of new shapes, colours
Textures, tastes and smells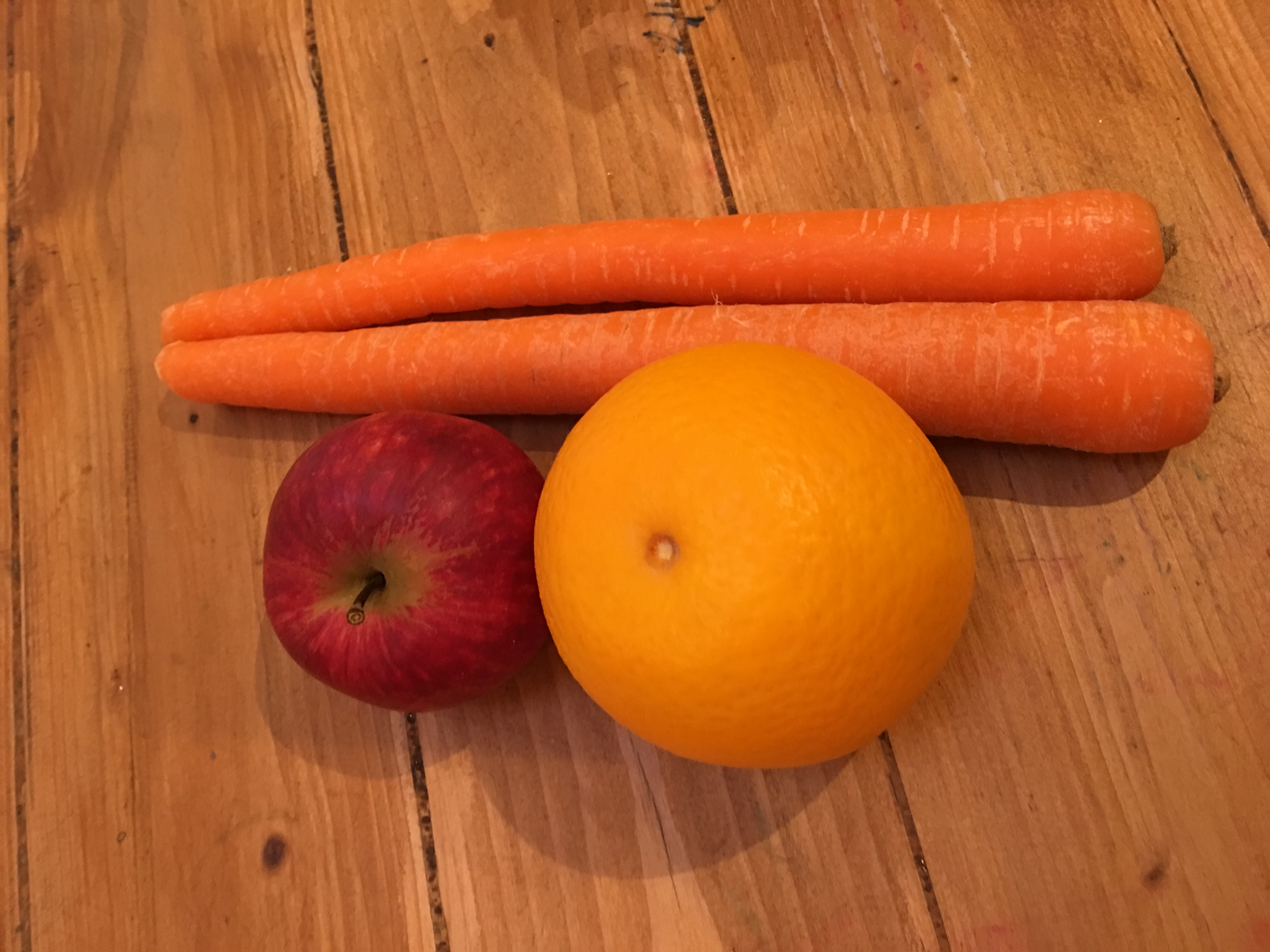 INFANTINO SENSORY BALLS
Plastic balls
With bobbles and ridges
Nice to handle
Nice to chew
Perfect for baby to explore with their senses
All in lovely autumn colours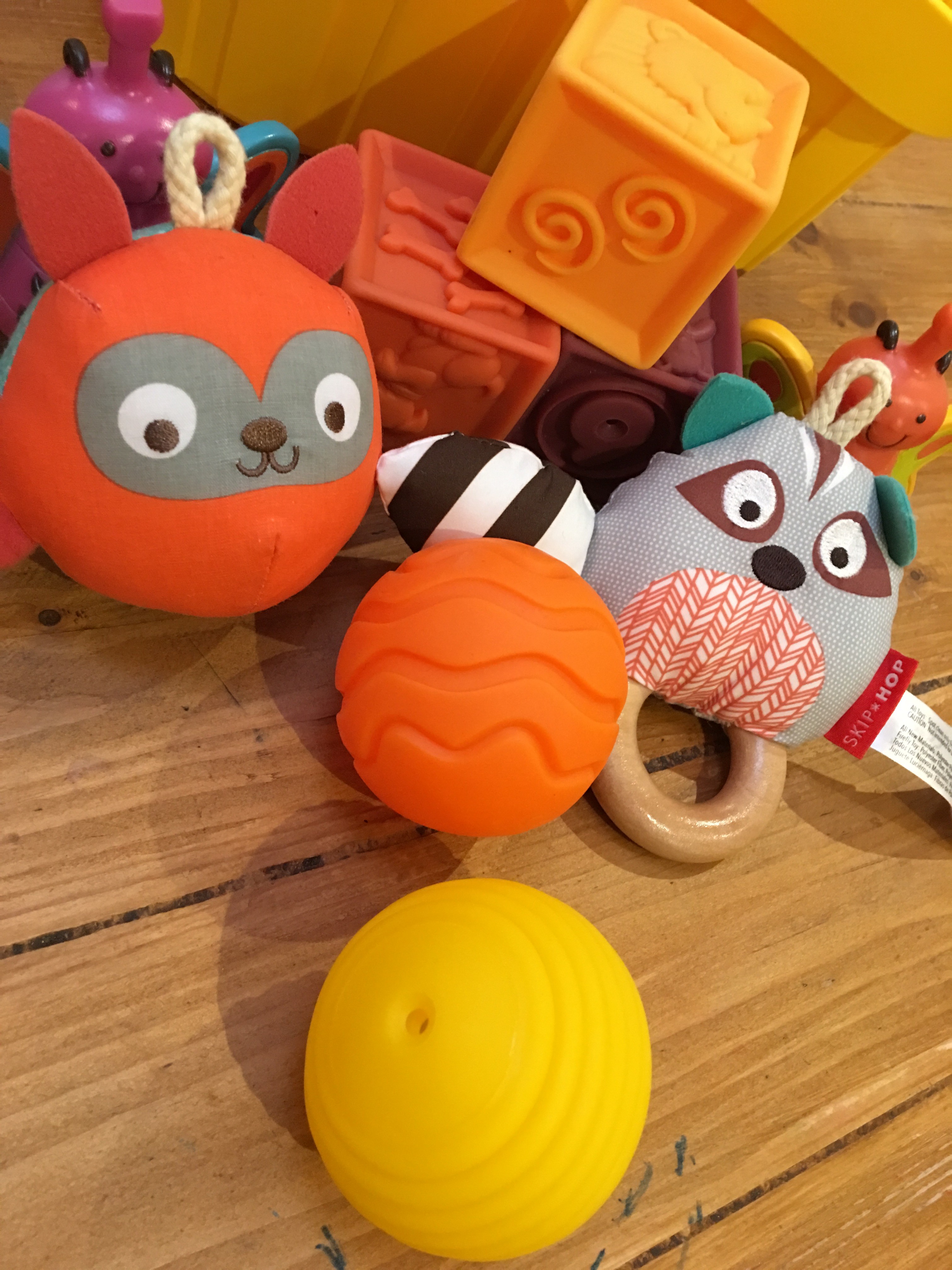 SKIP HOP TOYS
Edie has the most magical baby gym from Skip Hop
The Camping Cubs Tipi Activity Mat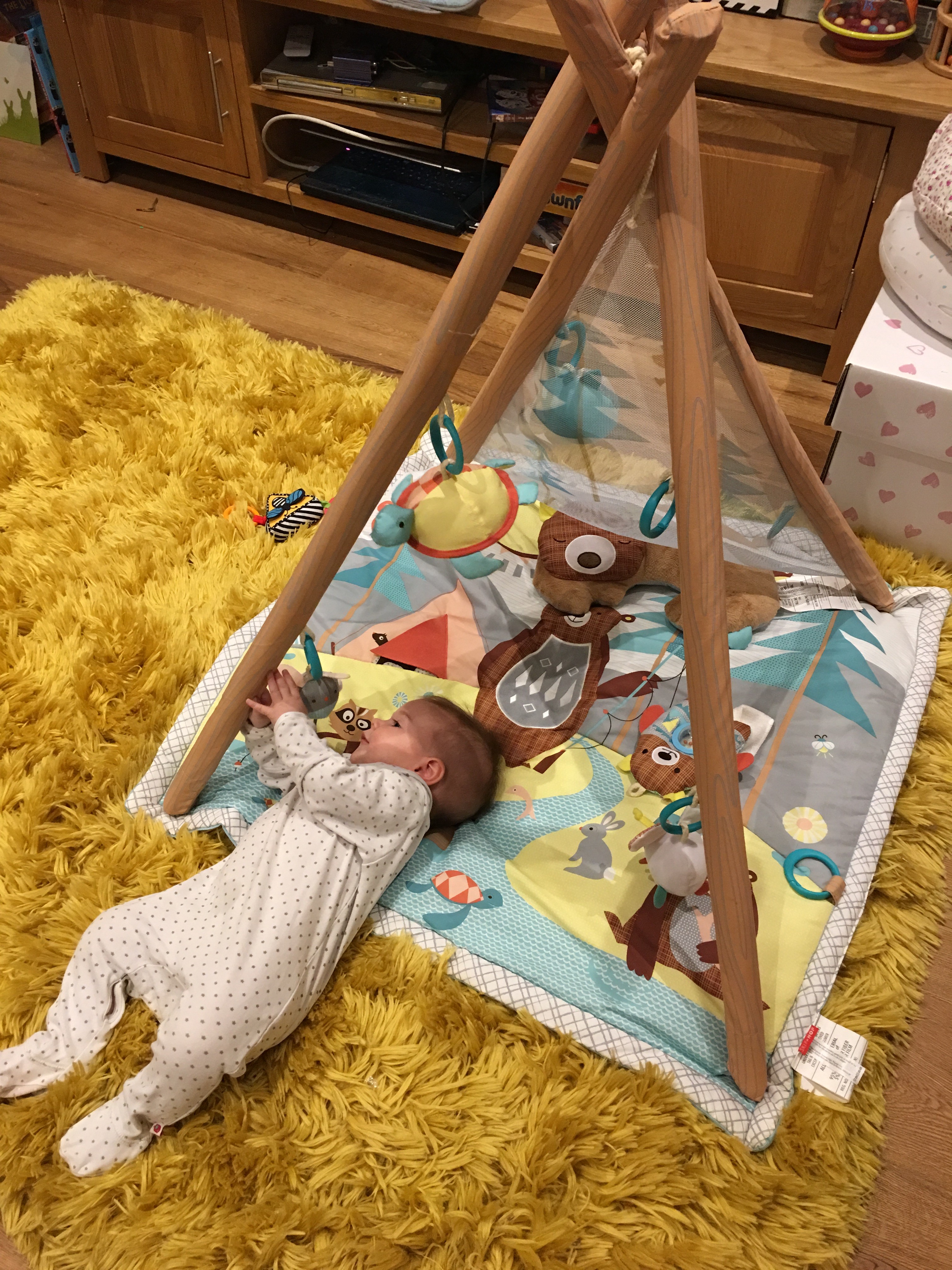 She loves it so much
That I have bought a few more toys from the range
I have included some of these
In her autumn treasure basket
A raccoon teether
That plays Twinkle Twinkle
And a chime bell squirrel
We have a chime bunny too!
The extra Skip Hop Toys are part of the Peekaboo Trio set
That come in a soft hollow log
Perfect for autumn play!
OWL BABIES FINGER PUPPETS
These finger puppets are just the right size
For baby to hug and hold
And chew
EVERYTHING goes to the mouth
Also perfect for acting out one of our favourite autumn stories
Owl Babies
With three siblings on hands to take on the roles of Sarah, Percy and Bill
The Owl Babies show is never ending in our home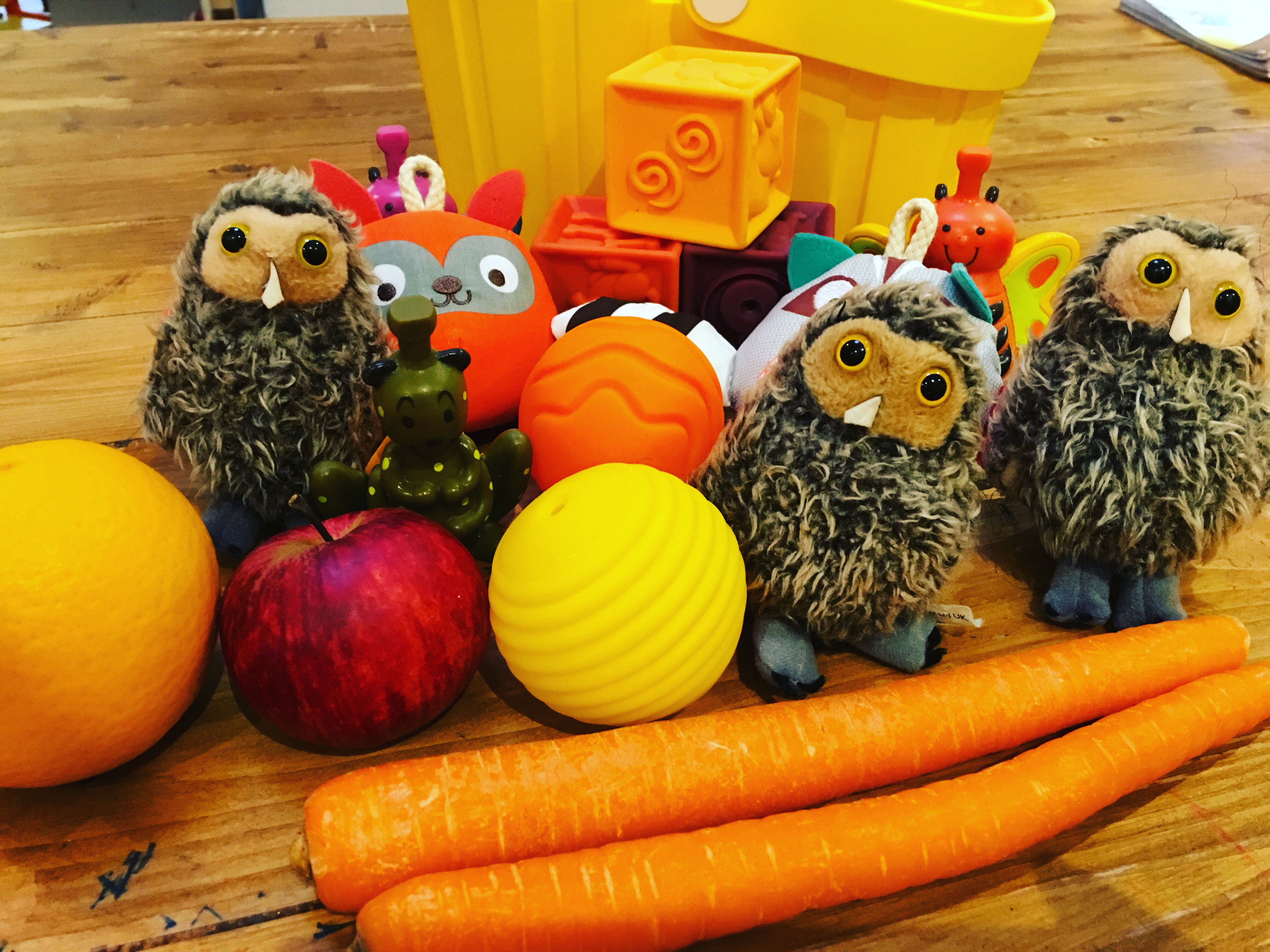 This is Edie's Autumn Colour Treasure Basket
Here are some other ideas for baby seasonal play this autumn
10 Fall Themed Baby Play Activities
We are going to be recreating some of these over the next few days and weeks so do follow the blog!
Squishy Paint Autumn Tree
Cannot wait to try this one!
Baby and Toddler Conker Play
We have a variation of this coming up soon!
Lots more autumn ideas for children of all ages collated here
Have Fun!