We moved into our 1930s house
In July 2012
The twins were about to turn two
Matilda Mae
Our baby Tilda was just two months
We bought the house
Knowing that it was a project
Excited
That there was much to do
To make our house our home
In February 2013
Our baby, Tilda, died
Our lives turned upside down
Our family ripped apart
Any plans we may have had
Stopped, dead, in their tracks
It was not until last year
We felt able to begin our plans again
We changed our downstairs living space
From kitchen, lounge, dining room and playroom
Into one large open space
I tried to blog our journey
But as we moved out of our house
When the works began
I felt very disconnected from the build
Unlike David who lived the whole thing
Working on the house every day for months and months
While I looked after the children
And began our home education adventure
The work on the house took 6 months
With a small team of builders
And David
Who by the end
Was working alone to fit our kitchen
And lay our engineered oak wooden flooring
We chose this floor as it was cheaper than solid oak
David did a lot of reading and research before making his choices
We ordered our floor locally
But if you are renovating you might look online
At this solid oak flooring sale
The floor was one of the most important decisions
As it flows through our whole living space
It was once the floor was laid
That our building site became our house
Our home
I am going to be taking a few blog posts
Over the coming weeks
To share with you our home
How we find open plan living
How a new living space layout has changed
The way we live in our space
I especially want to talk about
How our home is also our school
Our learning place
I want to share our hopes and dreams
For the rooms yet to be completed
How 10 months living here means
That we are now finding changes we wish we had made
As part of the renovation process
And changes we would now like to make
As our family grows into each space
So here are some photos
Or our renovated open plan home
The main living space
And THAT floor!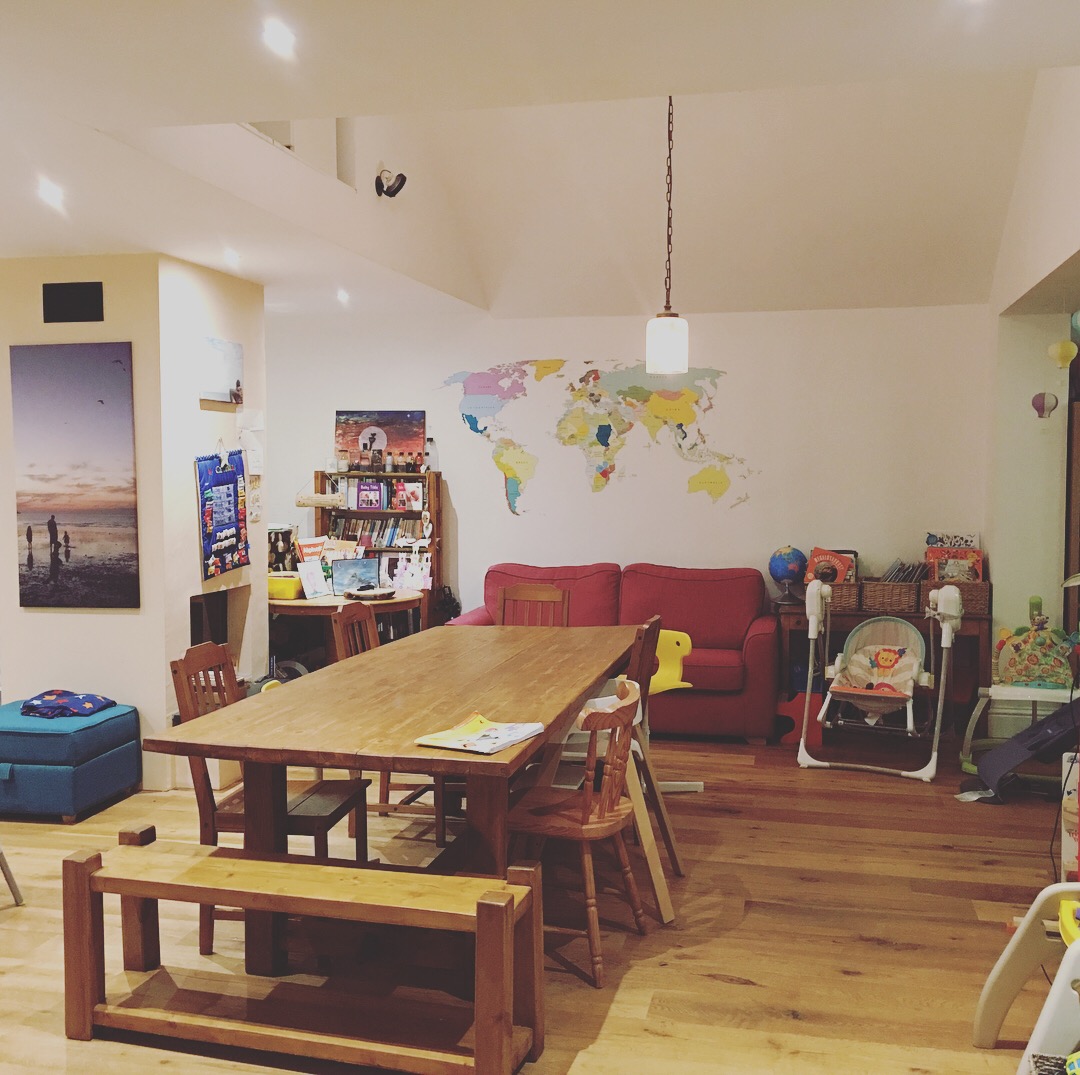 This is our dining area
It is where we spend much of our time
This table is used for eating all our meals
It is used for arts and craft time
It is used for 'school' work and written projects
Small world play
It is where adults can sit
While children roam the garden
It is the centre of our home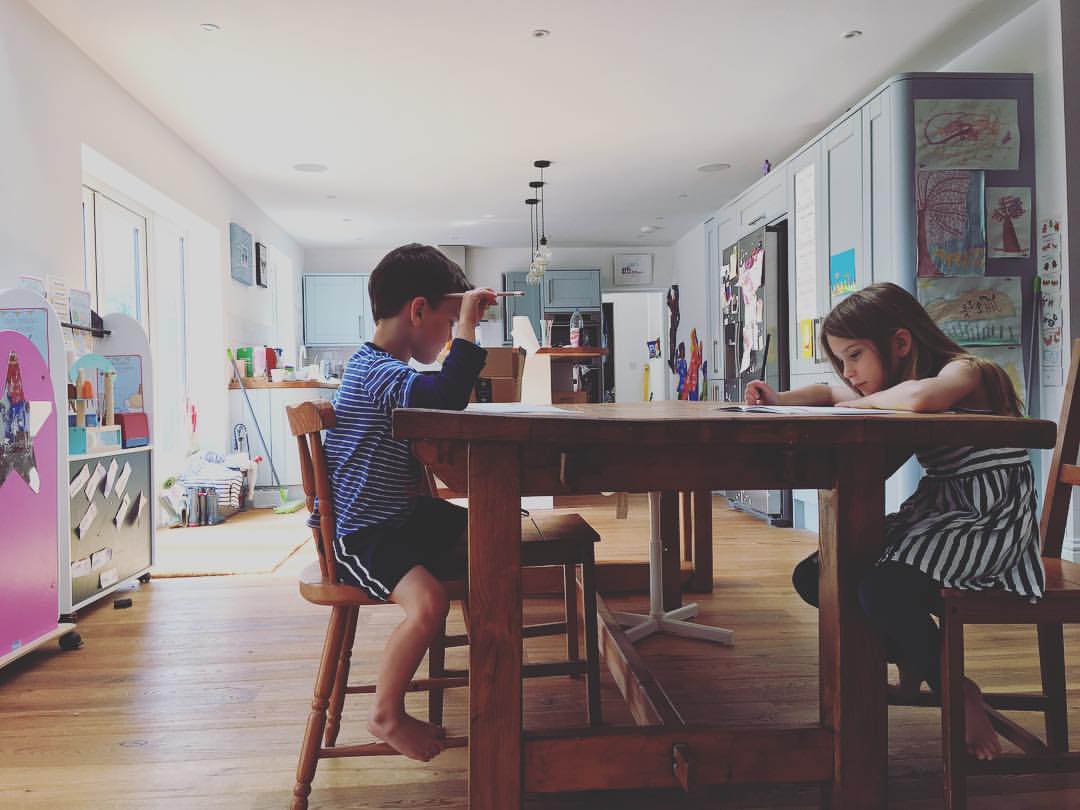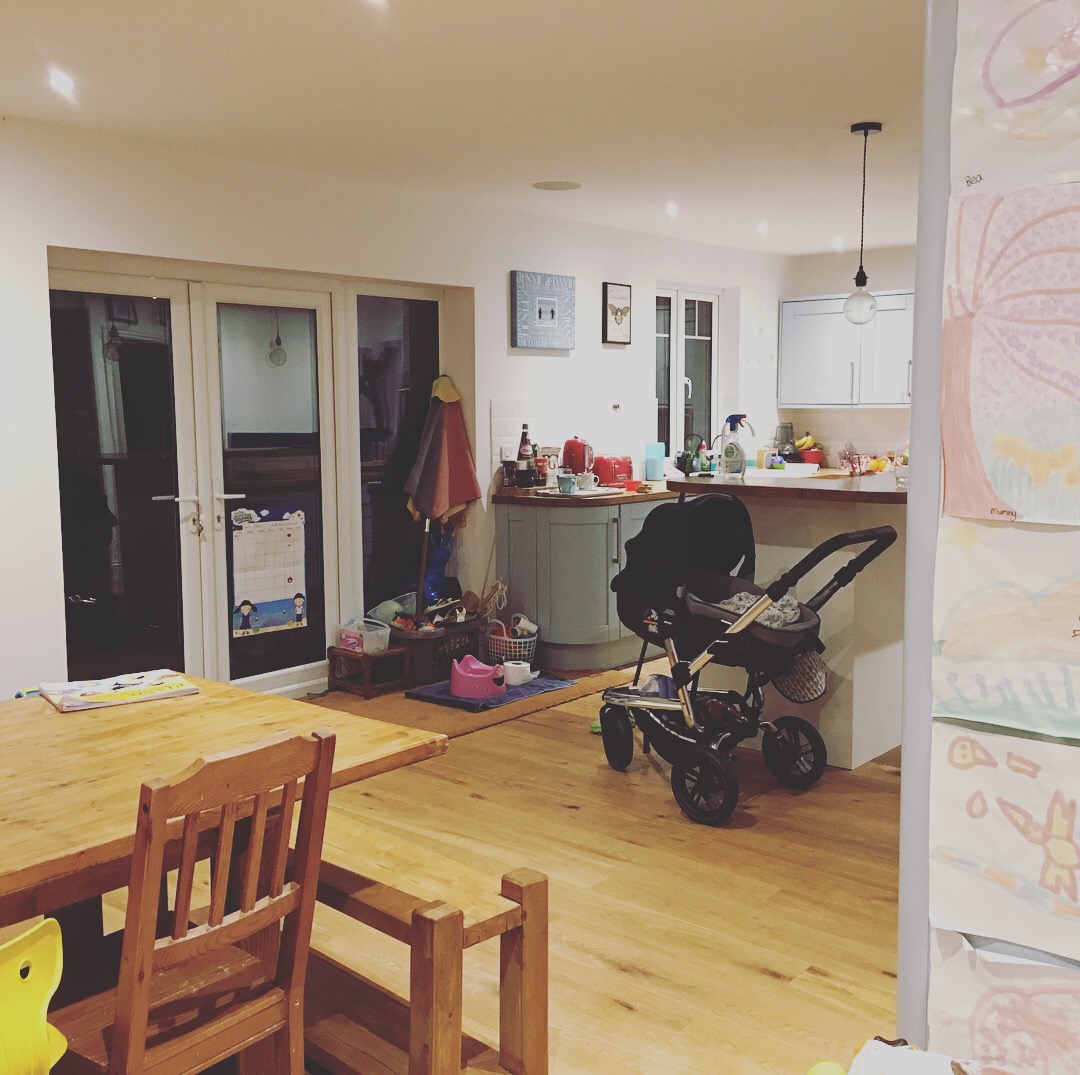 This is our kitchen area
I love this kitchen
I love the colour
We worked hard on the design of this kitchen
I knew how I wanted our kitchen to look and feel
And David made it happen
It still needs finishing off
Trims and sills need adding
But it is the kitchen I have longed for
Minus three or four kitchen stools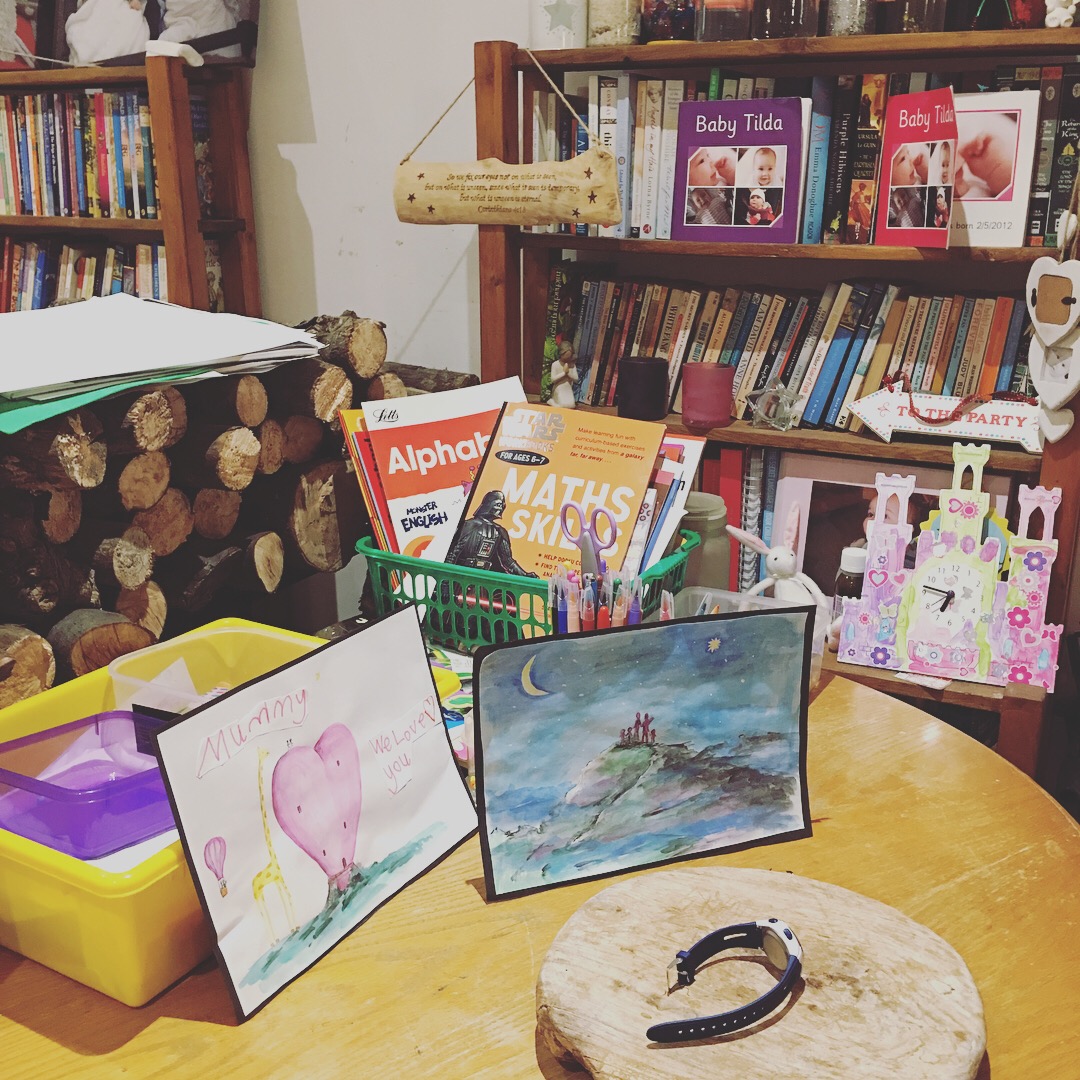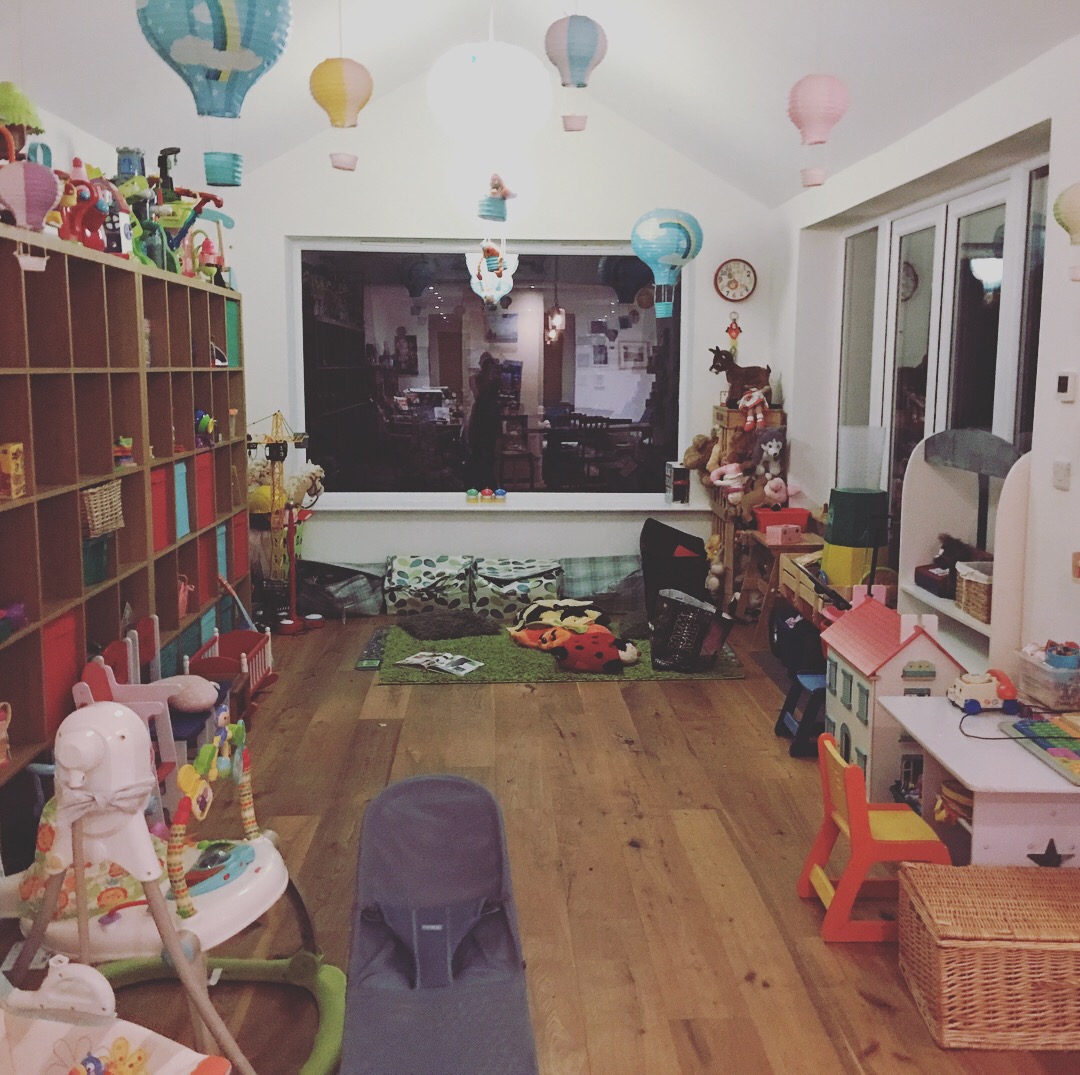 This is our playroom
Where we play
Though often this feels like a toy storage area
Rather than the place we play
This is one of the areas I want to rethink
Before next summer
I want to have a toy reduction
And change many of the plastic toys
That have crept on to our shelves
For wooden ones
I want there to be less in this room
But much more possibility
I am looking forward to sharing my ideas with you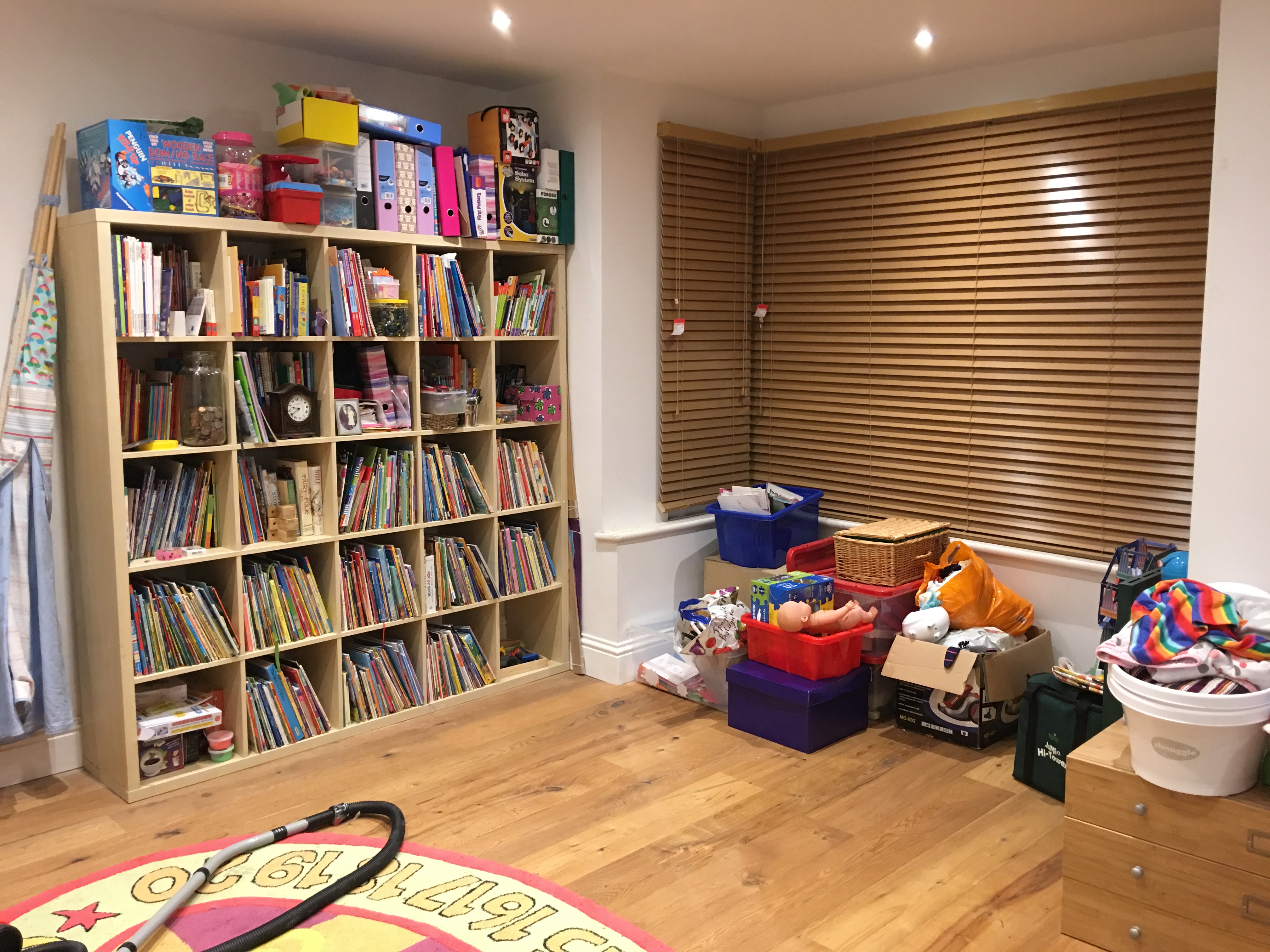 This room was to be a classroom
But we do all our learning around the big table
So I think we may make our lounge area bigger
And turn this into more of a snug
A cosy corner for reading books
And watching movies on our interactive whiteboard
Winter is coming!
I also want Bea to have her colouring table in here
As she does not always want to watch a full movie with the rest of us
So it would be good if she could watch and snack and colour
This photo shows part of the lounge
We have two teal sofas in here
A fire
Bookshelves and TV
And all our baby paraphernalia
I love our lounge
And am looking forward to us needing less baby stuff in it
One day!
I am very much looking forward to telling you more about our home
And sharing the changes we make as our family grows
This is a collaborative post