As a teacher turned home educator
Handwriting is something I think about a lot
Watching William as he frantically scribbles answers to questions
Knowing that in school he may well be made to write those answers again
Watching Esther enjoy experimenting with sentence structure
Knowing that in school she would lose that time for playing with phrases in that way
A huge part of me believes that handwriting is important
My own handwriting is terrible
Part joined
Part not
Letters shooting off in all directions
Yet I loved handwriting lessons at school
I remember so well the move from pencil to fountain pen
I really remember school ink pens and cartridges
As a teacher I love teaching handwriting
I love putting on classical music
And having 10 calm minutes of focus on penmanship
Bliss!
But how important is handwriting style?
Does it really matter if a child's writing is cursive or not?
I am about to introduce cursive writing to Esther and William
Because of those blissful musical moments
And because one day they may want to return to the classroom
Where, whether we like it or not, a cursive style matters
Particularly with SATs
Bea is already experimenting with writing
At just turned 3
She is the only left hander in our family
So will likely face handwriting challenges of her own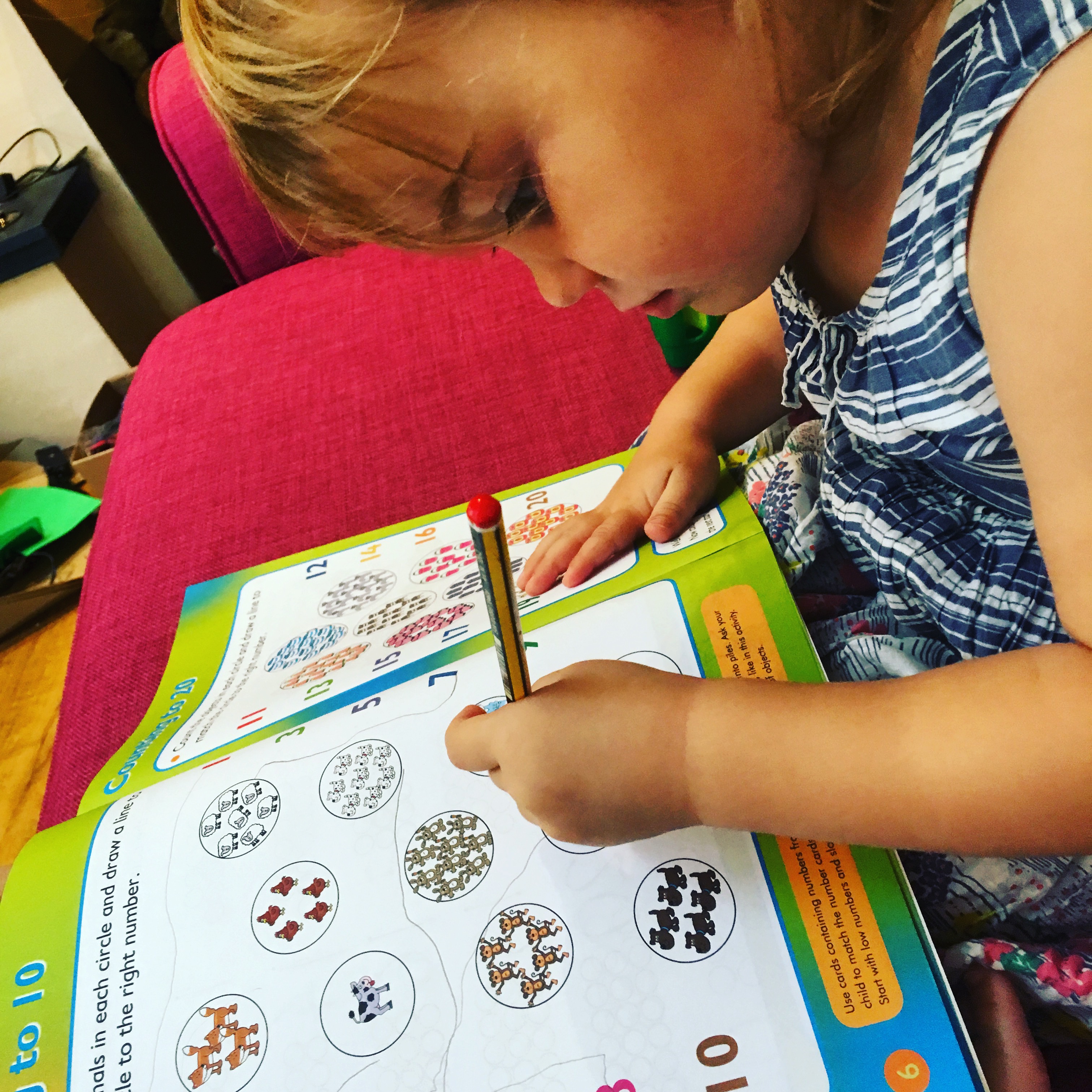 David and I often talk about writing
He does not feel it is very important to be able to write
He is a firm believer in the computer
And all the spelling and grammar checks it has to offer
And I get that
I understand that in most scenarios
Our children will choose a laptop over a pen
As a person with terrible handwriting, I love the computer. I've waited all my life for the computer.
Janet Fitch
But I still wonder if I might find a way
For them to fall in love with writing
As a child not much older than Esther and William are now
I spent A LOT of time writing
Stories, poems, play scripts, letters and lists
I loved to write
I was filling entire school notebooks with stories by Grade 3. Of course, they were double-spaced, and the handwriting was huge.
Linwood Barclay
And long before blogging was a thing
I kept a daily diary
Now I do not write anywhere near as much
But when I am thinking
Making notes
I go back to paper and pen
I like the process of pencil and paper as opposed to a machine. I think the writing is better when it's done in handwriting.
Nelson DeMille
I want my children to love the creative process of writing
I want them to know the feeling of sending and receiving letters and cards
Do you remember choosing and writing postcards on holiday as a child?
I used to write small postcard booklets to my Nan
I loved it!
Handwriting challenges aside, I love paper cards. I love the endless stewing involved in picking them out at the store. I love buying holiday stamps at the post office, and I love that 'whoosh' sound the cards make when I drop them into the mail slot.
Meghan Daum
So what are my plans for teaching my own children to write?
It is crazy that as a passionate teacher myself
With an English specialism
This is one area I am not too sure of as a home educator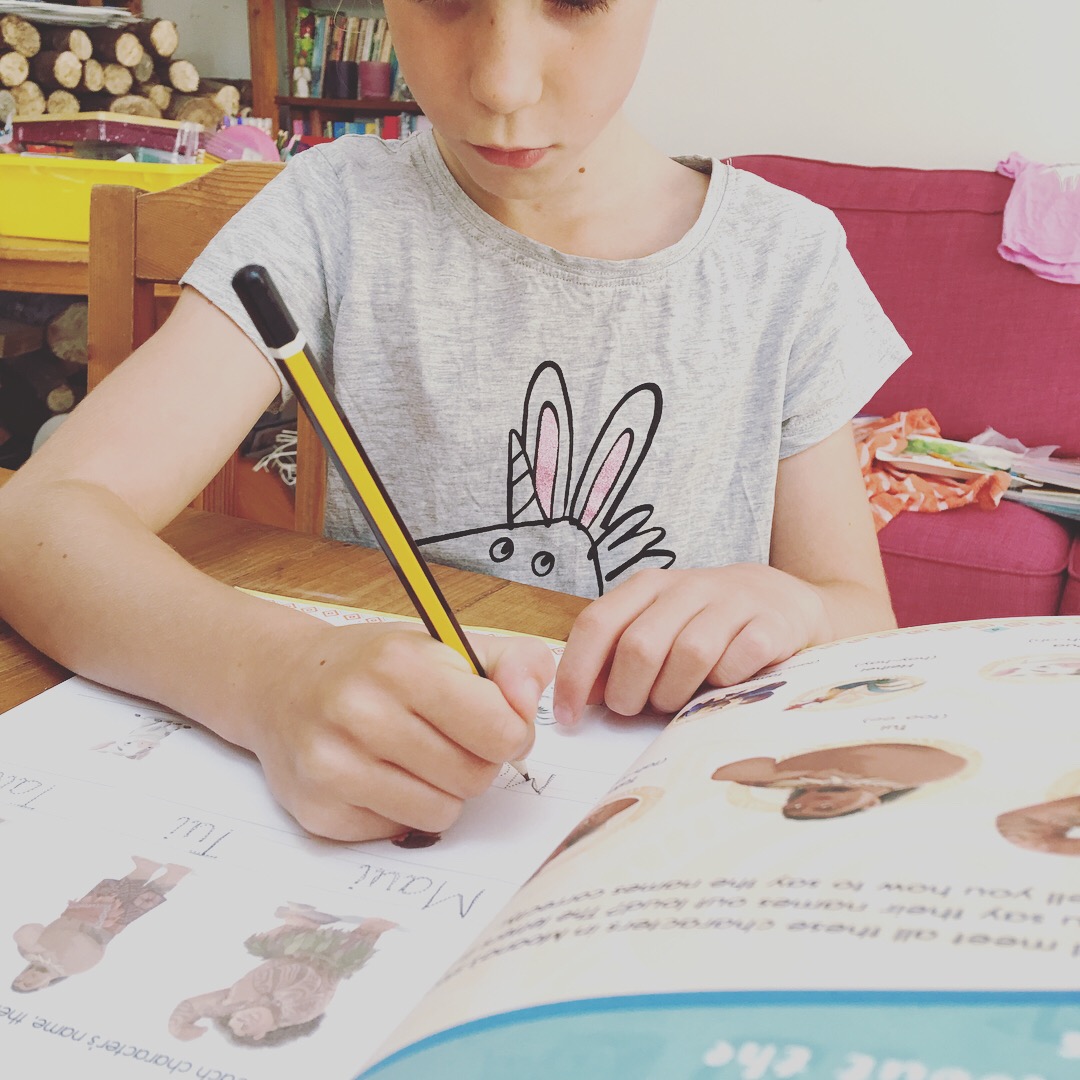 Should we do stand alone handwriting sessions?
Should we be practising the spelling of key words?
Should we be be navigating the controversial SPAG?
Or should we not worry about it?
Should we read and read and read
Hoping that one day the writing will just come?
My heart says focus on the creative process
At this young age
Develop their love of reading and telling stories
Nurture their imaginative play
Encourage them to write down any ideas that they want to
Write diaries together
Create characters and settings
Plan plots
Act out adventures
Together
But there is always the possibility of school
Hanging over me and halting the fun
And I know in my heart that presentation us important
People need to be able to read what you write
In order for you to communicate your ideas
Handwriting is thought to be about so much more than this though
Angela Webb, the chair of the National Handwriting Association, said: "Handwriting also supports the development of cognitive skills such as reading, spelling and the securing of maths concepts.

You can read much more about the benefits of handwriting here
I think that we will continue with some form of daily handwriting
Just 10 minutes a day
An early morning task
Esther and Bea actually love the process of forming letters
William could not care less
Though he is the more able writer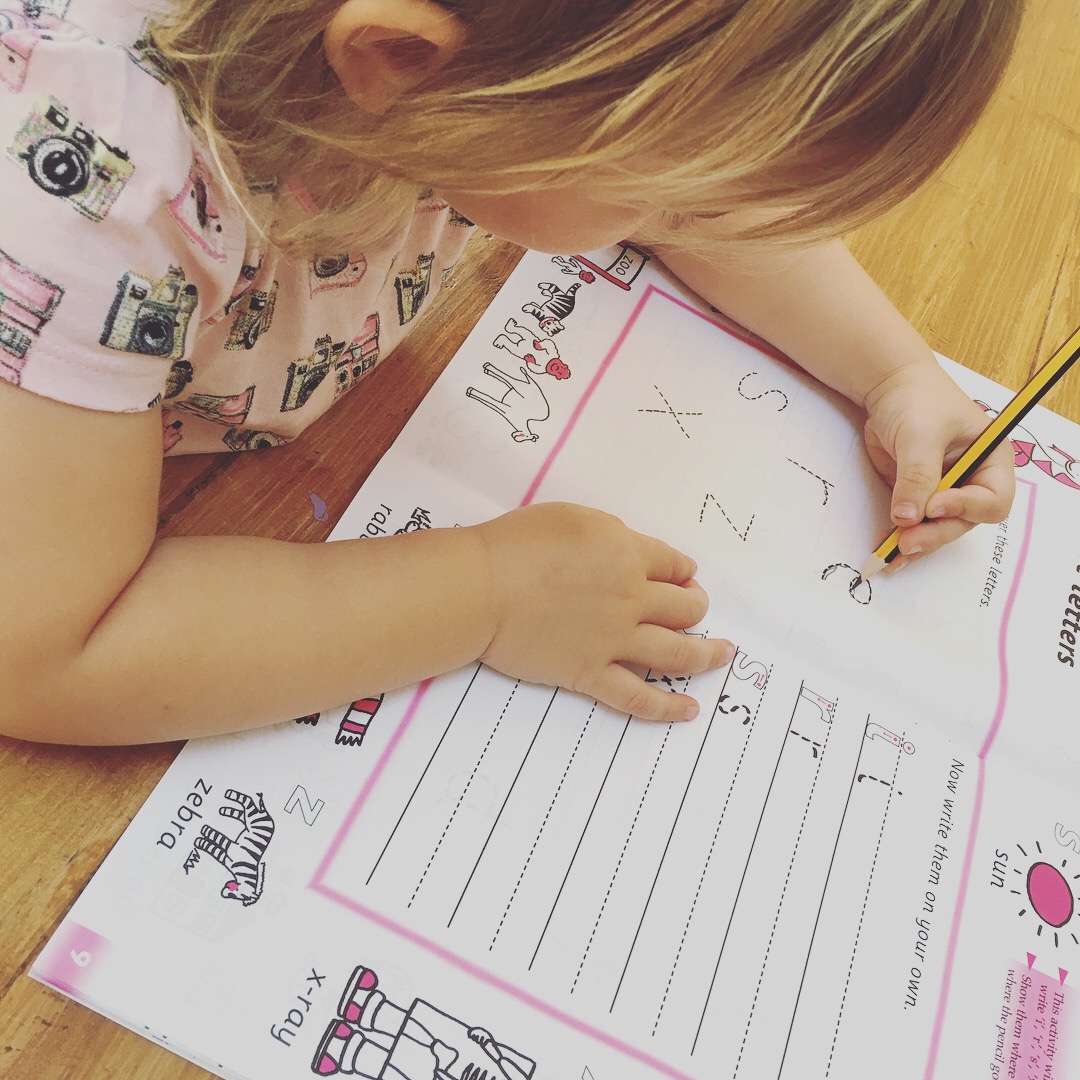 We have some lovely handwriting books
Disney themed
From Scholastic UK
I am also looking forward to exploring Twinkl's new handwriting resource
As well as experimenting with lots of sensory writing activities
And fine motor play
I will let you know how we get on
And do already tend to share lots of our home education adventures
On Instagram
I would love for you to follow me there
So off I go
To get tomorrow's writing activities ready
Wish me luck!
This is a collaborative post