In our house today we are celebrating Daddy's birthday
Our next party will be Halloween
Followed by Edie's bonfire night baptism
And then
Only then
Will we start our countdown to Christmas
I am not an early Christmas shopper
But I know that many of my readers are
So over the coming weeks and months
We will begin to share toy news and reviews
To help you with your festive shopping
Starting with Smyths Toys Top 20 Toys For Christmas

This list consists of some classics that children are familiar with
Including LEGO, NERF, Paw Patrol and PJ Masks
In addition to some brand new toys from some of the biggest brands
Sinead Byrne, Joint Head of Marketing at Smyths Toys
Shared her thoughts on Smyths Toys Superstores top toys selection this year
"We are excited about our unique selection of this year's hottest toys. In addition to some familiar classiscs including LEGO, NERF and Our Generation, it is great to see some new innovative products feature this year such as Cosmo from Anki and Tyler the Playful Tiger."
All of these amazing toys feature in the new Smyths Toys catalogue
And are available in all of their stores nationwide
Pick up your FREE copy of their catalogue in-store and
Browse their full range of products with over 300 pages of inspiration
So
What is on this list of top toys?
Nothing that I have ever heard of
Apart from Thomas the Tank Engine!
As my children do not go to school
Or watch television adverts
Or go in to town shopping
They are not up to speed with toy trends
And as a champion of slow toys
More traditional, open ended play things
Then neither am I
So browsing this list has been something of an education for me
I know that if William had to choose
He would pick the Thomas Super Station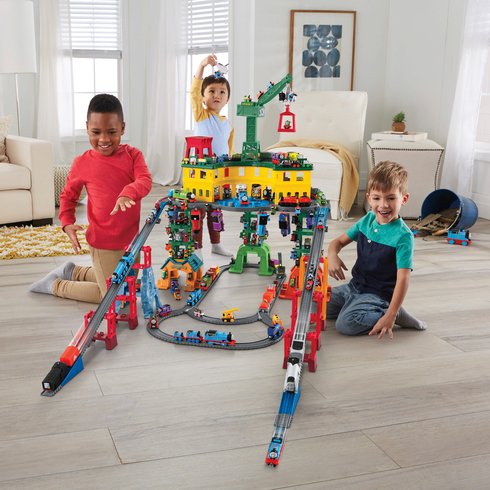 And all my children
I am certain
Would love Tyler the playful tiger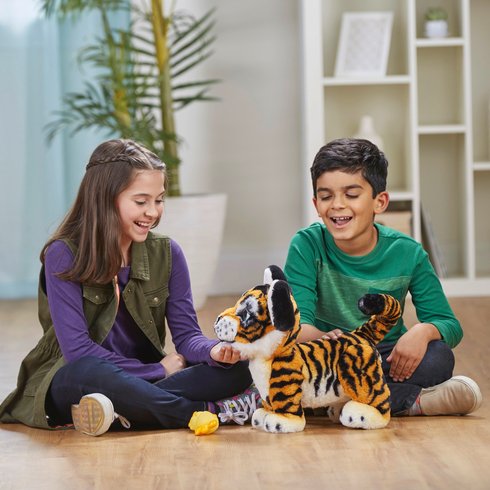 Here is the rest of the list
Which toys would your children choose?
Smyths Toys Superstores Top Toys List:
FurReal Roarin' Tyler the Playful Tiger
LEGO Ninjago Movie Destiny's Bounty
PJ Masks Deluxe Talking Figure 4-Pack
Imaginext DC Super Friends Batbot Xtreme
Bush Baby World Dream Tree and Bush Babies
Our Generation Healthy Paws Vet Clinic
Thomas & Friends Super Station
To coincide with their top toys selection
Smyths Toys and Canterbury Travel are offering one lucky family
The chance to meet Santa Claus and all eight of his reindeer in his Arctic homeland
In the North Pole
The winner and their family will get to meet Santa Claus
In addition to experiencing a host of traditional Arctic activities
Such as a classic sleigh ride pulled by huskies and reindeer
Visit www.smythstoys.com for more details on how to enter
This is a collaborative post