It is advent eve
I have been busy filling our December diary
With fun festive things to do
Family outings to punctuate
Our countdown to Christmas
Here are some of the family advent events in Kent
That are pencilled in our calendar
Get into the festive spirit with Christmas at Brogdale.
Come and be merry with magical rides on the Faversham Miniature Railway to Santa's grotto and hunt for all the hidden elf doors to the north pole.
Say hello to the Christmas owls and get creative with some kids Christmas crafts before shopping for the perfect Christmas gift at the craft & produce stalls whilst sipping a hot mulled cider from the Brogdale Marketplace.
Learn how to make a beautiful festive wreath with wreath making demonstrations, listen to some traditional Christmas carols don't forget to enter the prize draw to win a yummy Christmas turkey from the Butchers of Brogdale.
So be merry and get into the Christmas spirit with Brogdale.

Follow the trail and find the Knole deer to help Ollie the owl collect everything he needs to throw a Christmas party for his woodland friends.
Please purchase your trail from the Visitor Centre (£5).
The trail will take you on a walk through Knole Park.
Once you have found the 10 festive deer, be sure to return to the Visitor Centre to claim your prize.
Everyone welcome, although the trail is designed for families with children aged 10 and under.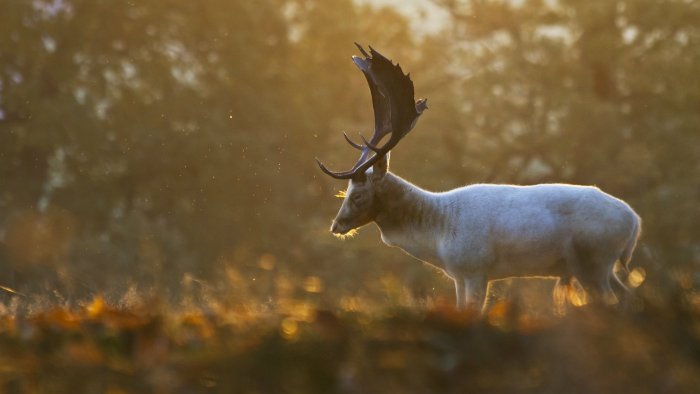 Leeds Castle The Traditions of Christmas
This Christmas the magnificent Castle rooms will be beautifully displayed with glittering decorations and fragrant pine trees styled around Christmas traditions, past and present.
Christmas as we celebrate it today has its origins in Victorian Britain. In 1848 the Illustrated London News published a drawing of Queen Victoria and Prince Albert with their children celebrating around a decorated Christmas tree, a tradition that was reminiscent of Prince Albert's childhood in Germany. Visit the Queen's Room to see the style of tree, the Royal Family would have had and find out more about the influence of Victoria and Albert on our modern festive traditions.
Move through the Castle to the Queen's Gallery lavishly decorated using traditional festival flowers and plants including holly, ivy and poinsettias. Discover why certain plants are significant at Christmas time.
Wonder at the impressive 25ft Christmas tree in the Castle's Inner Hall, dressed with bespoke Leeds Castle Christmas crackers, also available to buy in the Castle shops. Marvel at the giant illustrative Christmas card with a tree growing inside in Lady Baillie's Bedroom and don't miss the wooden Leeds Castle shaped advent calendar in the Catherine of Aragon Bedroom.
Elsewhere in the Castle, write your own personal Christmas tradition and hang it on our tree in the Seminar Room for everyone to read. Don't miss the 1950s inspired tree in the Yellow Drawing Room, reminiscent of that of the last private owner Lady Baillie, who brought many of her own Christmas traditions to Leeds Castle. Read copies of original ledgers from 1956, which list staff children's names, the generous gifts the lady of the house bought for them and see original receipts from Harrods and Hamleys!
Children can follow a free trail of Christmas puddings in selected rooms through the Castle, to be rewarded with a chocolate sixpence for joining in the fun.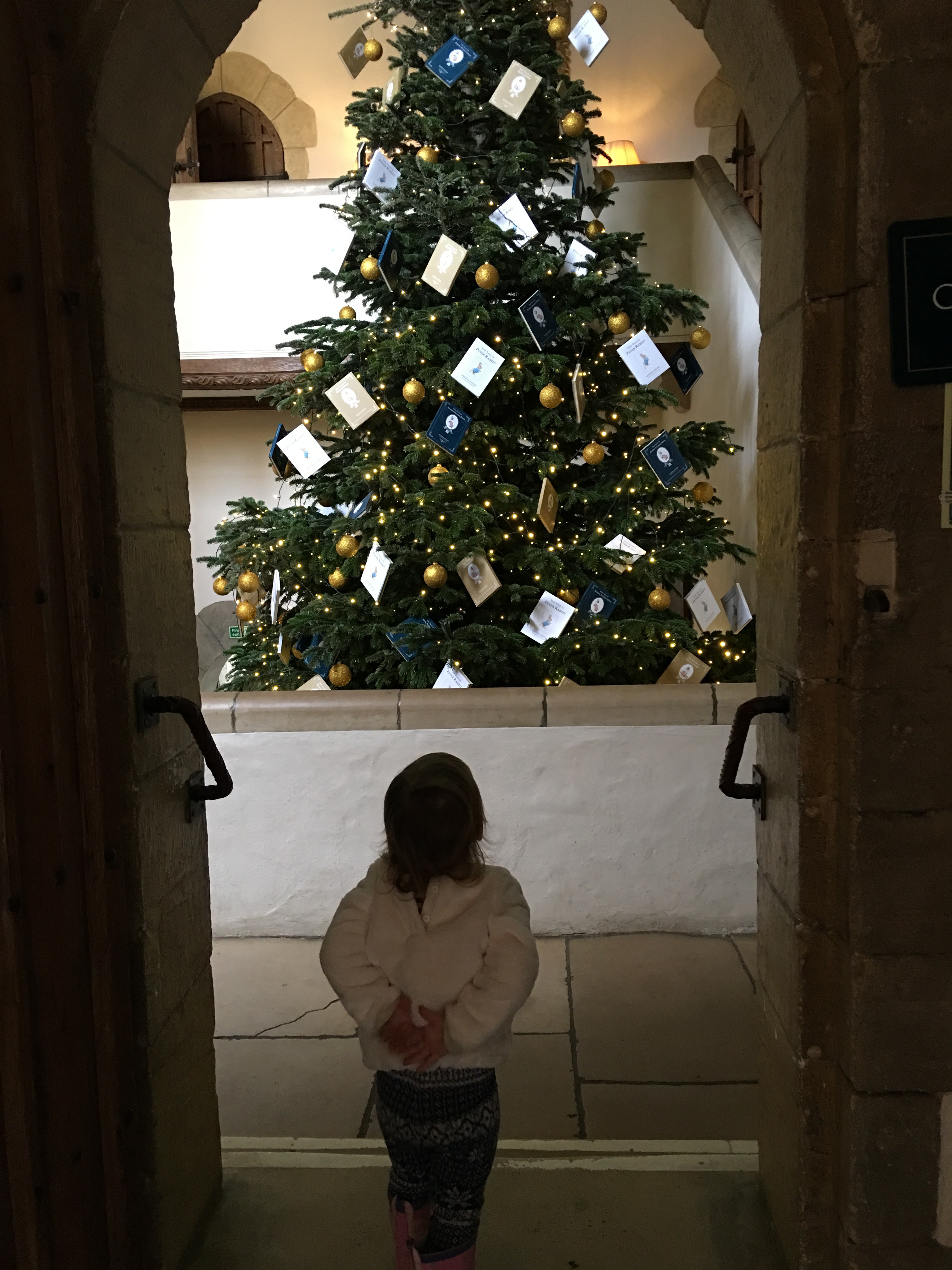 Visit the Christmas Market on the Cedar Lawn overlooking the Castle to discover a splendid array of seasonal gifts, toys, festive decorations, specialist food and drink. Children and adults alike will be enchanted by the reindeer and birds of prey while traditional fun fair rides (additional charges apply) and live music keep everyone entertained.
Band Stand Timings
25th November (11am, 2pm & 3.30pm) – Whitstable Brass
26th November (11am, 2pm & 3.30pm) – Kent Police Band
2nd December (12pm, 2pm & 3.30pm) – Kent Police Band
3rd December (10.30am & 11.15am) – Vocademy
3rd December (12pm, 2pm & 3.30pm) – Bromley Concert Band
9th December (12pm, 2pm & 3.30pm) – BAE Band
10th December (12pm, 2pm & 3.30pm) – Crystal Palace Band
16th December (12pm, 2pm & 3.30pm) – UKPB Sittingbourne Band
17th December (12pm, 2pm & 3.30pm) – BAE Band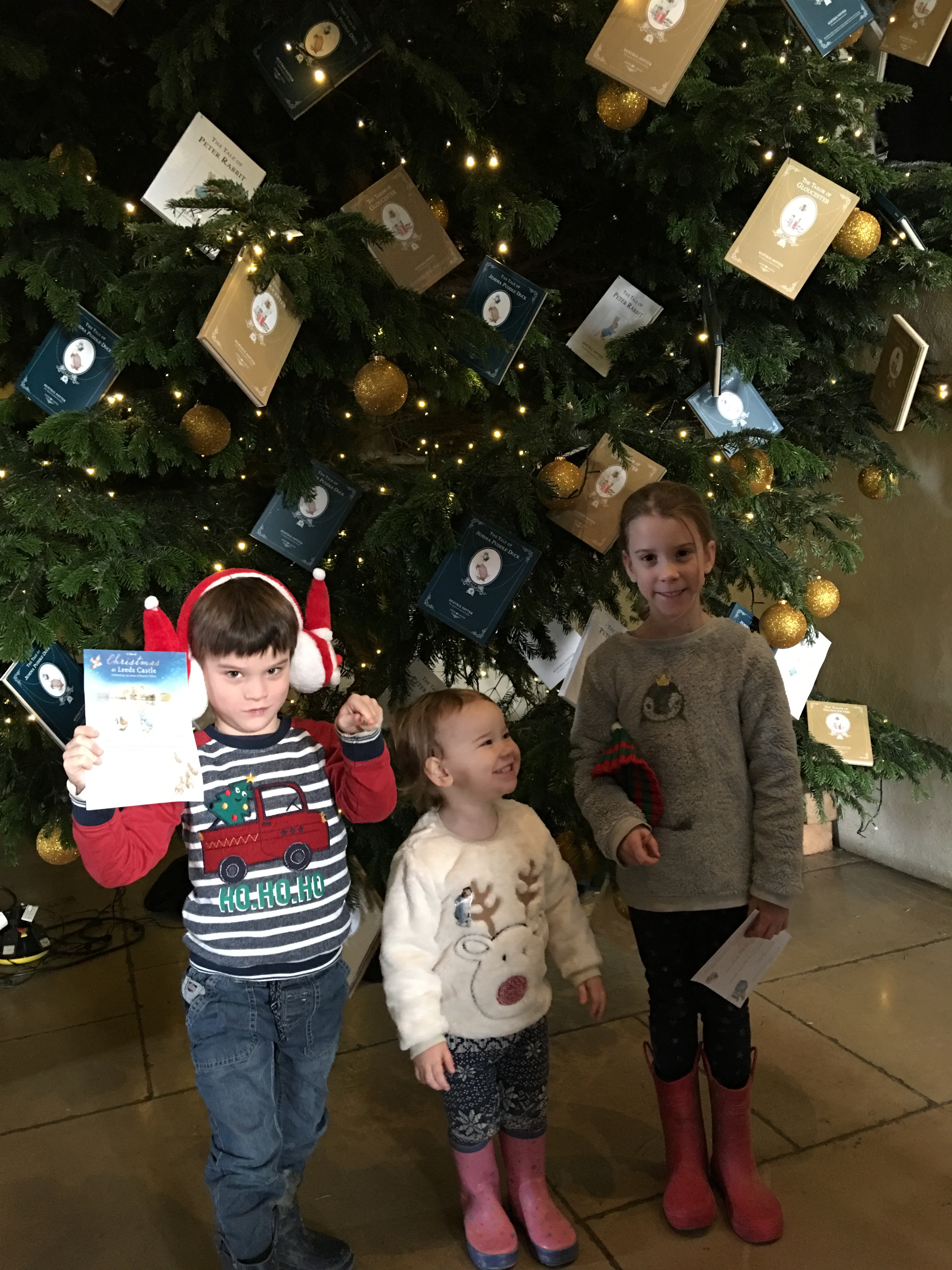 Come and experience the living Nativity with our very own farmyard friends. Working together with Maidstone Family Church we will take you on a journey through our grounds to discover the nativity story scenes and join in the traditional Christmas Carolling.
We encourage all children to dress up so they can be part of the nativity – we are always on the look out for angels, wise men, farmyard stock – or if you're feeling really adventurous, we could make use of a camel!
The nativity starts at 3pm and is included in the general admission cost.
A Truly Magical Christmas at The Rare Breeds Centre Woodchurch
2nd, 3rd, 9th, 10th, 16th, 17th, 21st, 22nd and 23rd December
Jingle bells, Jingle Bells…Christmas is coming and Santa and his friends will be here at The Rare Breeds Centre for another season of festive fun.
We believe that any family Christmas isn't complete without a visit to see Father Christmas and at the Rare Breeds Centre, Christmas is a much-loved tradition, and a heart-warming family experience that will leave the children feeling suitably festive (and the rest of the family too!)
The elves will welcome you into our truly magical Grotto and along with Santa and 'The Naughty Snowman' you will experience forty minutes of fun and entertainment, at the end of which each child meets Santa for a one to one chat and receives their special present, whilst you take those cherished photos!
This year 'Wiley Wolf Productions' are performing Dick Whittington the pantomime, with all the usual jokes, fun and interaction…..don't miss this, the kids will love it! For 40 minutes you will be transported by the traditional tale of Dick seeking his fame and fortune…..lots of audience participation.
Performances are at 12 noon and 2 pm…Oh! Yes they are!!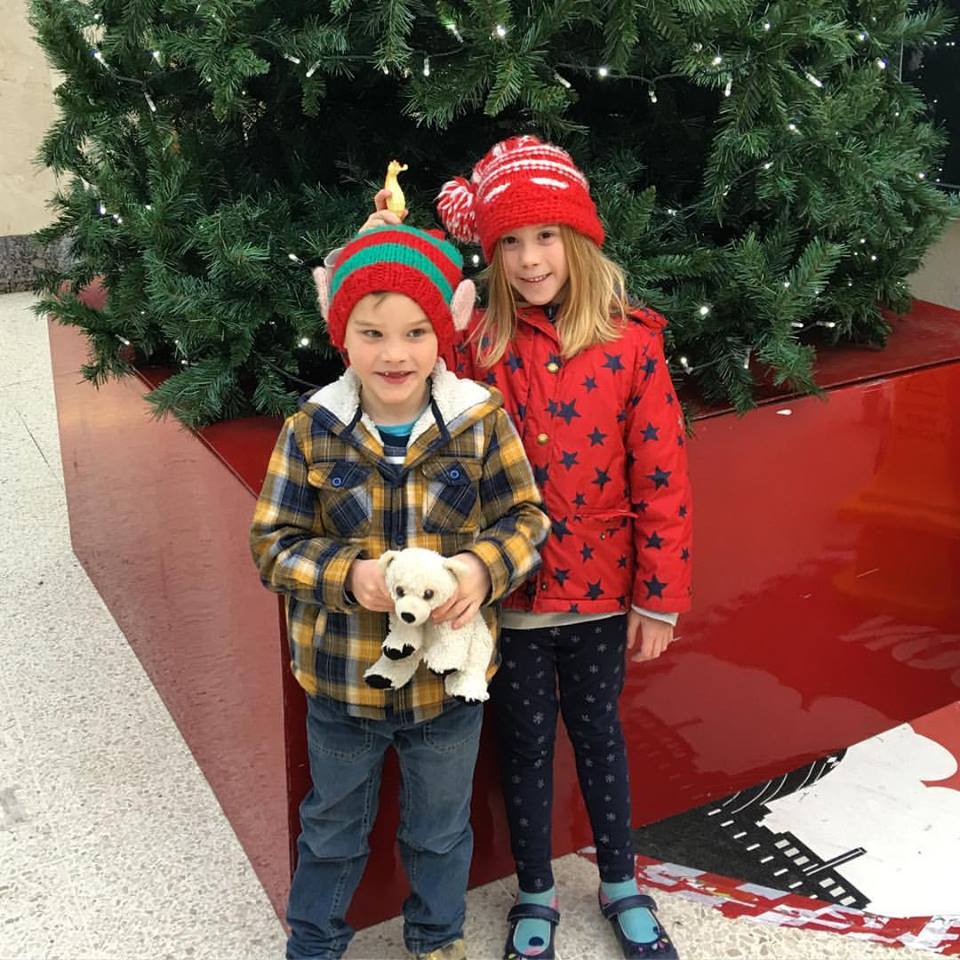 Every year we go to the reindeer farm
It is where we go to see Father Christmas
It has become a tradition
And we are always joined by my best friend
The children's Godmother
Which makes it even more special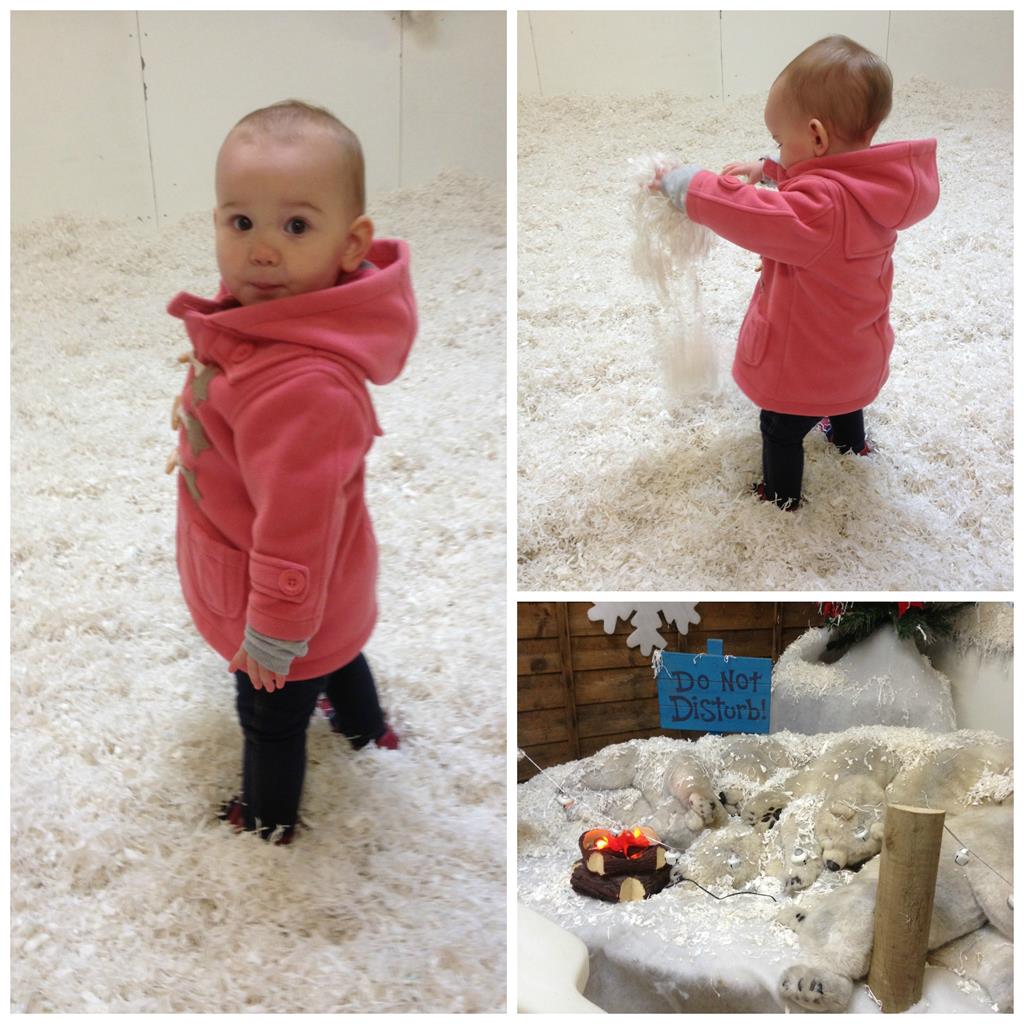 This Christmas come and visit The Reindeer Centre's Christmas Grotto, Festive fun for everyone!
Enjoy a special family encounter at our Christmas Grotto with Father Christmas in his festive cabin where every good child receives a quality wrapped present and option to purchase a souvenir photo.
Father Christmas and his elves will be here daily from 11th November until Christmas Eve (online booking is required for Christmas Eve only – see below). Stroll through the seven animated scenes in our magical 150ft Christmas Grotto.
Then visit the animal barn, which is all undercover where you can feed the reindeers and meet the farm animals including goats, pigs, donkeys, llamas, guinea pigs and the cheeky meerkats in the Reptile Corner.
The children can let off steam in the popular straw bale ball pit, climb aboard the pirate ship in the sand play area and then have fun in the artificial snow play area.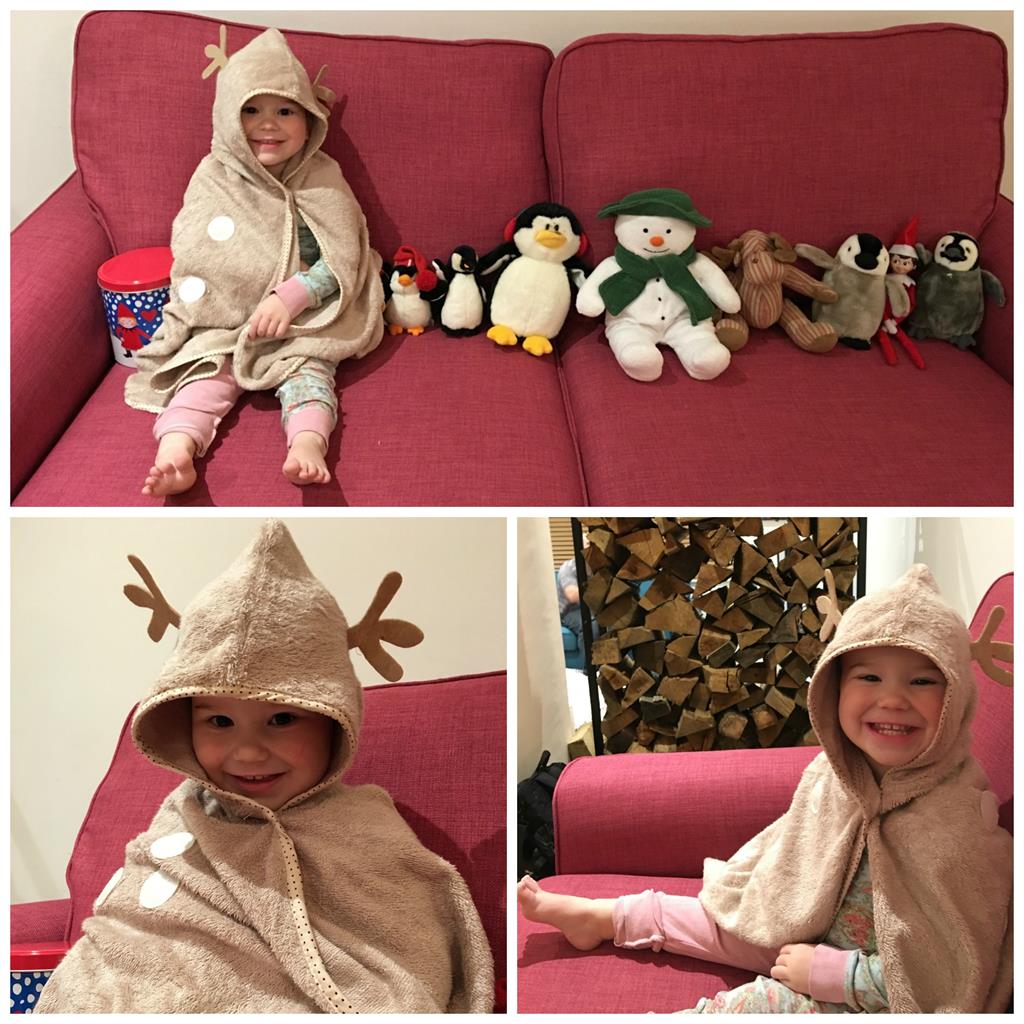 Over four weekends we'll be travelling to the home front in the festive season. Join us and see how we used to celebrate Christmas whilst making do and mending and supporting the war effort. Don't miss the chance to join in with our Christmas Vintage Tea Dance, held each weekend. Get saving up some tokens in your ration books and book your tickets online today.
Sat 25 – Sun 26 Nov
-WWII Falconry – Find out all about our feathered friends in Winter Wartime, and how birds of prey were used in the 1940s.
-Celebrate together with our Vintage Christmas Tea Dance.
-Discover a complete home front display, presented by the Royal British Legion.
Sat 2 – Sun 3 Dec
-WWII Soldier's Story – Hear the story of soldiers left behind at Christmas, and let the kids try their hand at making authentic Christmas decorations.
-Pick up some gifts from Miss Holly Dolly Retro Sweets
Sat 9 – Sun 10 Dec
-Explore the history of rationing, and find out to make authentic edible presents.
-Take cover in our Home Front ARP shelter display.
Sat 16 – Sun 17 Dec
-Enjoy a group audience with Father Christmas and hear the nostalgic tale of how we prepared for Christmas during wartime.
-Present your papers at our Home Guard checkpoint display.
Enjoy a woodland wonderland family trail
Make decorations to take home
And visit the tree at the castle to make your wish
Cannot wait to do this!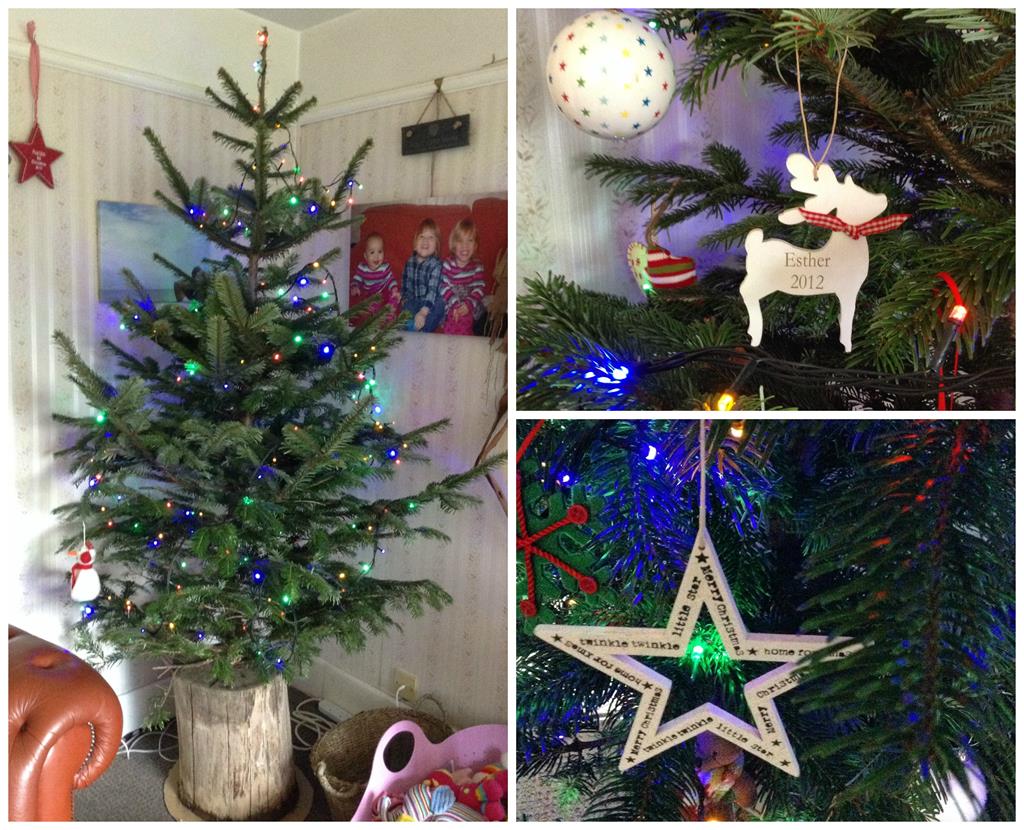 The Snowman Concert with Maidstone Wind Symphony
A magical musical adventure for the whole family this Christmas.
Join Maidstone Wind Symphony for a live performance of the soundtrack to The Snowman to accompany a screening of the film, with 2016 BBC Young Chorister of the Year Edward Hyde.
This family-friendly concert also features music from Polar Express and Home Alone Christmas
Plus festive favourites A Christmas Festival and Sleigh Ride as well as more traditional pieces by Gabrielli – Sonata Pian'e Forte.
Ticket prices include access to pre-concert workshops.
This concert is kindly supported by Kent County Council and Kent Music.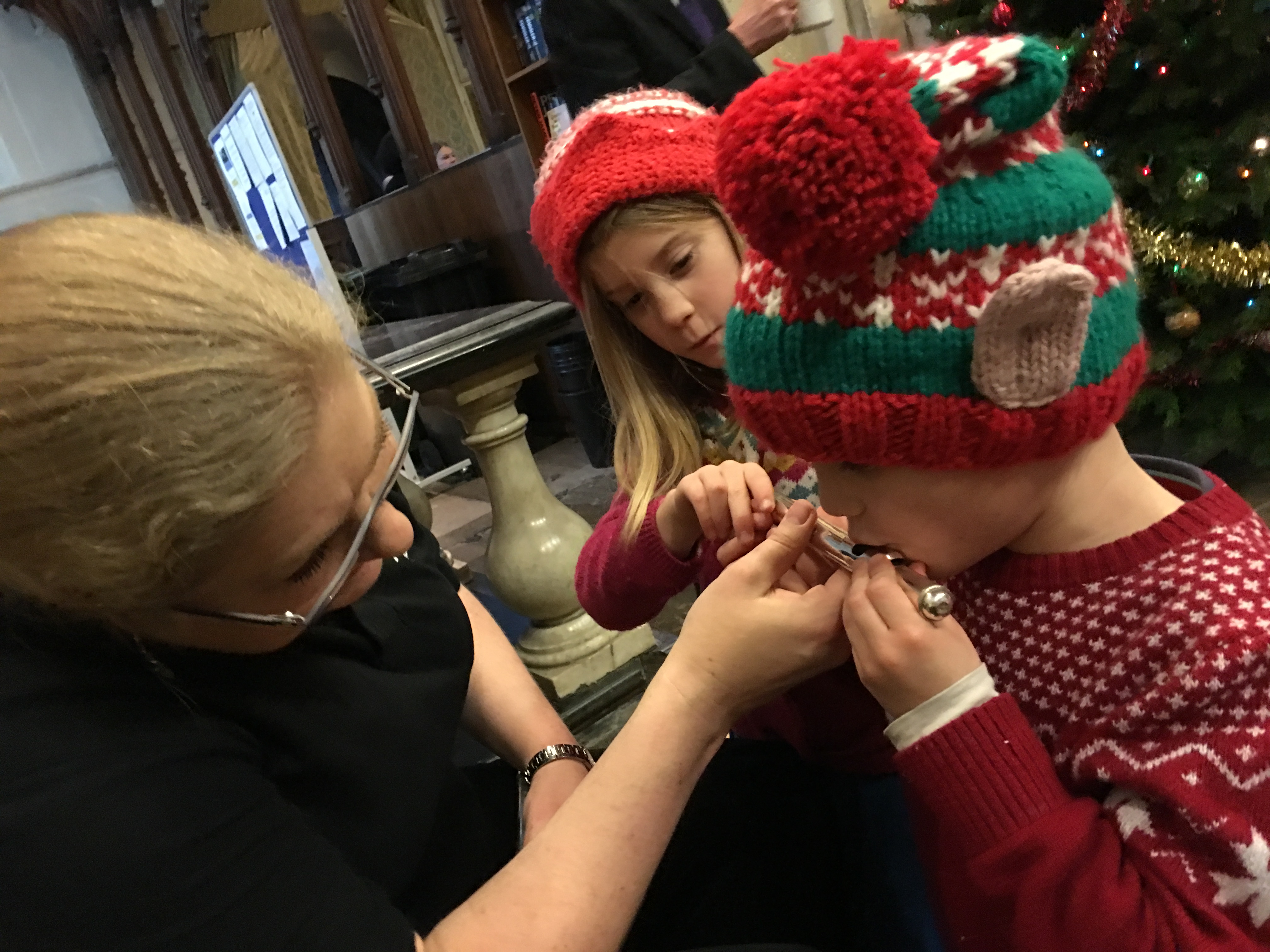 We love this concert put on by Maidstone Wind Symphony
We watch The Snowman
While the orchestra plays the music
And a young chorister sings Walking in the Air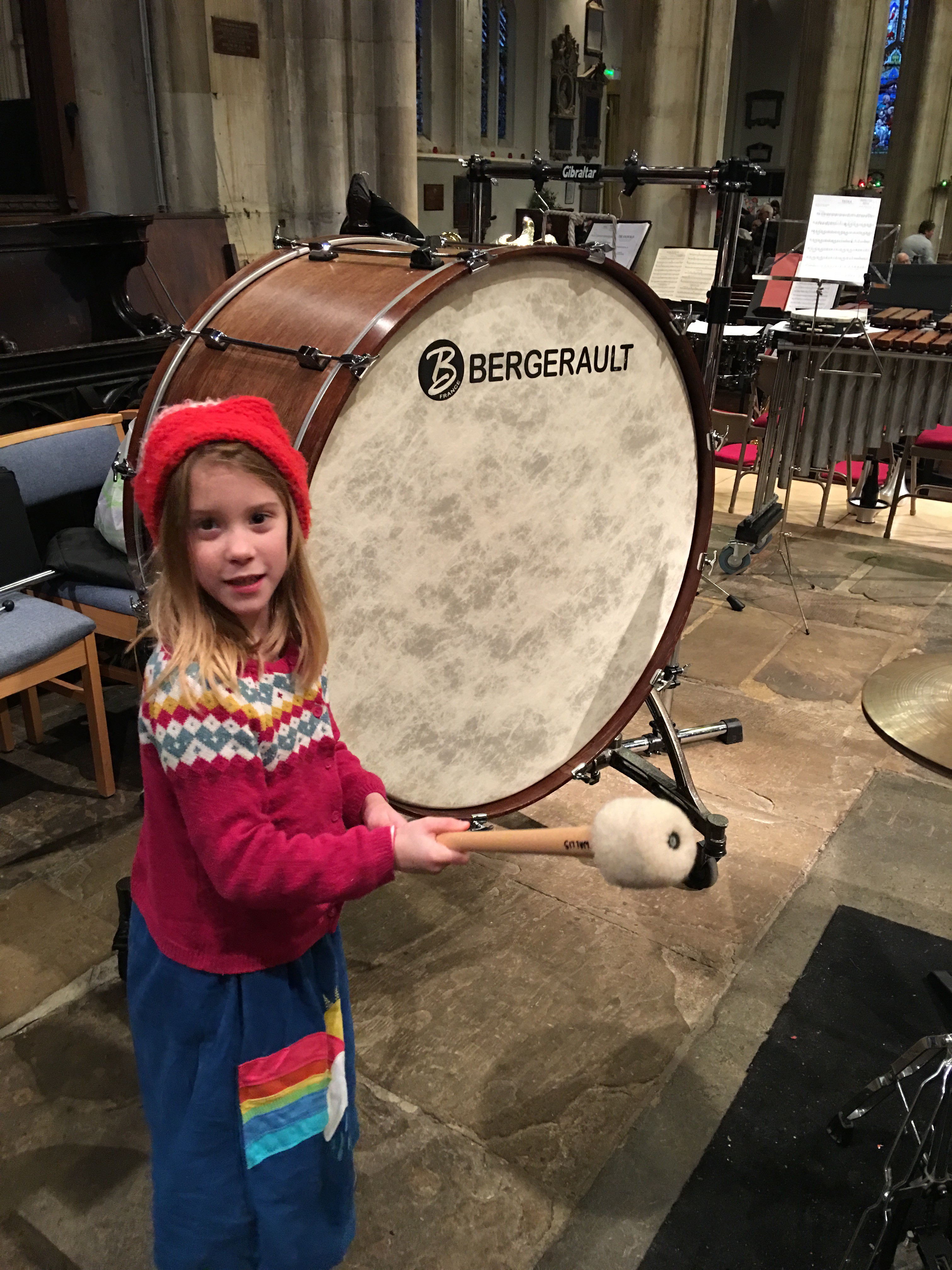 Before the main performance
There are craft and music activities for children
And you can have a go on different instruments
Esther and William adore it
And always come away inspired to perform, sing and play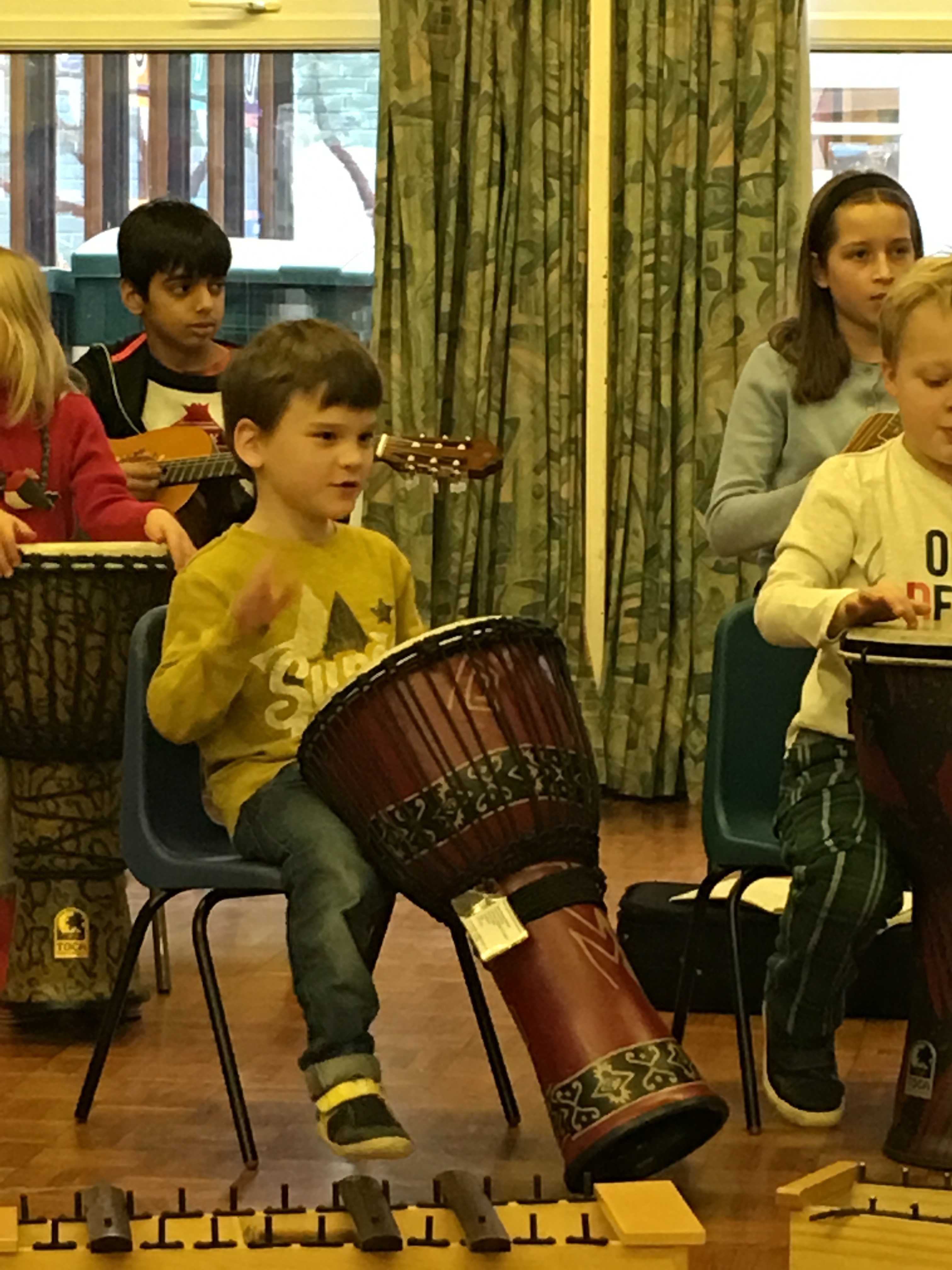 This year the concert promises to be bigger and better than ever
And we are counting sleeps!
It is beginning to look a lot like Christmas in the county
Ho Ho Ho!