Rubbish removal between tenants is one of the most difficult challenges facing landlords, especially those who manage several rentals. It can also turn into a living nightmare if a landlord doesn't get the proper help he or she needs to get the task done fast and without damaging the property!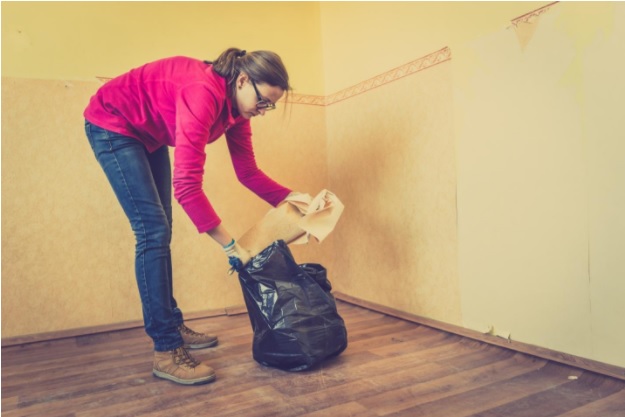 Consider the following two all too common scenarios:
Scenario #1:
A tenant does not pay her rent on time over the course of several months. The landlord tries to work with her but eventually she has to be evicted. She gets angry about the eviction and decides to retaliate by doing great damage to the property before she is forced to leave. She pours bleach on the carpets completely ruining them, cuts up the blinds, damages the refrigerator, and leaves a great deal of rubbish behind.
Scenario #2:
A tenant gets deathly ill and he has to permanently leave his rented flat suddenly, leaving all his possessions behind. He's a borderline hoarder and has been in this flat for more than six years, so he has accumulated a lot of junk. He didn't intend to cause this problem but he doesn't have the physical ability, financial ability, or emotional fortitude at the time to deal with it himself so the landlord is stuck with a huge rubbish removal problem. On top of this, the stove is broken but the tenant never reported it because he only used the microwave for cooking.
Both of these situations are a nightmare for a landlord. He or she can try to take care these types of rubbish removal problems themselves but every extra day they spend trying to remove the junk themselves means less rent they get to collect from a new tenant. Removing large bulky items like refrigerators and stoves is near impossible for one person, plus they have to disposed of properly. The damaged carpet is not only heavy, it's also very awkwardly shaped and difficult to deal with.
Trying to hire a temporary rubbish removal crew means getting people who are inexperienced and can easily hurt themselves, causing a liability for the landlord. It also means the landlord has a high probability of getting at least one person on that temporary crew who doesn't care much about damaging the property as they attempt to clear the damaged carpets, blinds, appliances, and other rubbish. Some temporary workers feel there will be no repercussions if they damage property because you can't fire an employee who isn't going to be there the next day!
Luckily, in the UK, there is a rubbish removal company that can literally save the day for landlords in these unfortunate situations! The name of the company is Clearabee and they offer same day rubbish removal services in most urban areas and next day service across the entire UK, including Wales and Scotland. Their workers are well trained on how to remove heavy, voluminous, and or awkwardly shaped objects. They've been taught how to remove them efficiently time wise and without damaging property. This is why Clearabee gets so much repeat business from landlords who use their rubbish removal service for the first time.
Clearabee also offers what they call Beebags. These come in different sizes, arrive via the post, and easily fold out into portable skips! A landlord can place one or more Beebags on a rental property and then fill them as they are working to clear the rental of rubbish. An advantage of a Beebag over an actual skip is they are lightweight and can be easily moved around. This can come in handy when clearing out a rental full of rubbish. When a Beebag "skip" is full, the landlord can just call Clearabee and they'll usually pick it up that same day, and if not, the next for sure!
Instead of taking the rubbish removal to the landfill automatically, Clearabee works hard to sort the rubbish and find a better purpose for it. They maintain a large database of places that recycle certain items as well as places that repurpose or reuse the items. For example, some places actually attempt to fix old appliances and then sell them in resale shops. Clothing can often go to resale shops too, or if not, recycled into fibers that can be used to make new clothing. Even those old carpets and blinds can often be recycled!
For a landlord, this makes clearing out a rental in an environmentally friendly way a snap! Thus, Clearabee saves the day in more ways than one!
This is a collaborative post