Somehow without me really noticing
Edie Mae has turned 10 months old
In less than two months
It will be her first birthday
I cannot believe how quickly the past 12 months have flown
How much my baby has changed and grown
I feel very emotional thinking of all the firsts we will never have again
But I am also ready
For toddler adventures
I am ready to set the wheels in motion
For the next leg of our family journey
As we count down to Edie's first birthday
I am going to be relaunching an old blog series
Updating it for 2018
Five For A First
Is all about recommending gift ideas
For baby's first birthday
Each post will contain five similar products
Or showcase five toys or gifts from one particular brand
We are starting today with Trikes We Like
As a symbol of moving on
From the baby daze to Toddlerhood or Toddlerdom
A trike makes a great 'big gift' for a first birthday
It makes a great present from parents
Or a generous first gift from grandparents
A trike is a sure sign that baby is growing up
Leaving the confines of a pram or pushchair
Ready to see and explore more of the world around them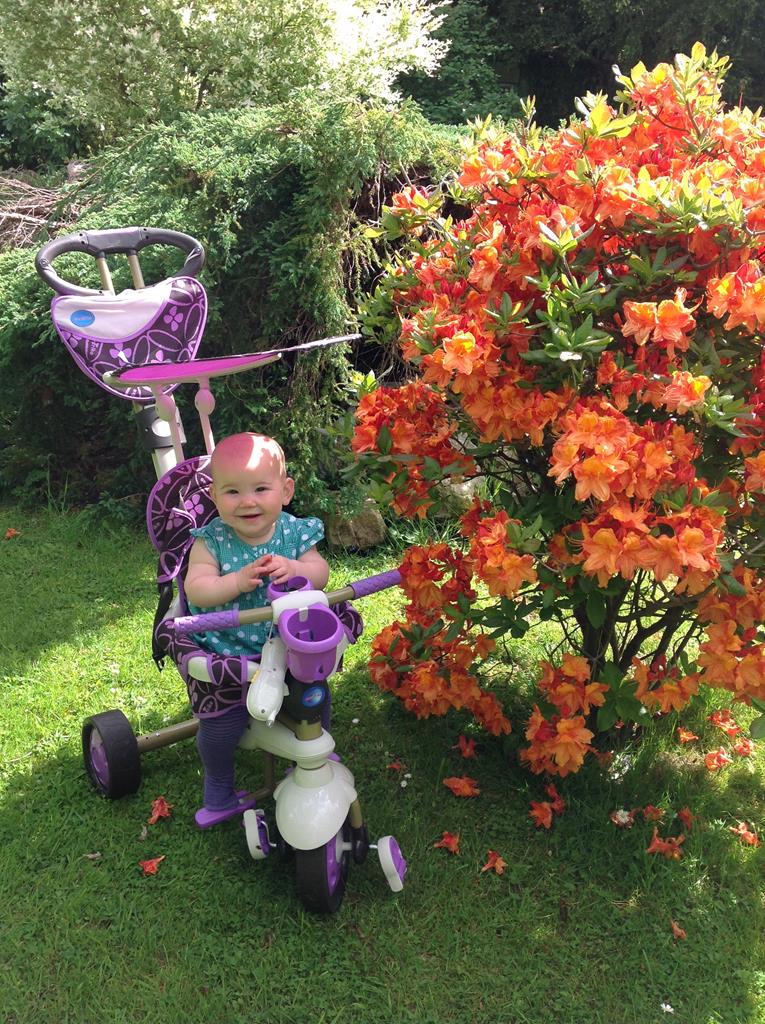 Esther, William and Bea all had Smart Trikes and adored them
Edie like Tilda before her
Will have a Little Tikes Trike
To transport her on our adventures
"As soon as I saw you, I knew an adventure was about to happen." -Winnie the Pooh
As with all things trikes have come a long way in recent years
Here are some push along trikes that have caught our eye
And that might make the perfect present for your little one
On their birthday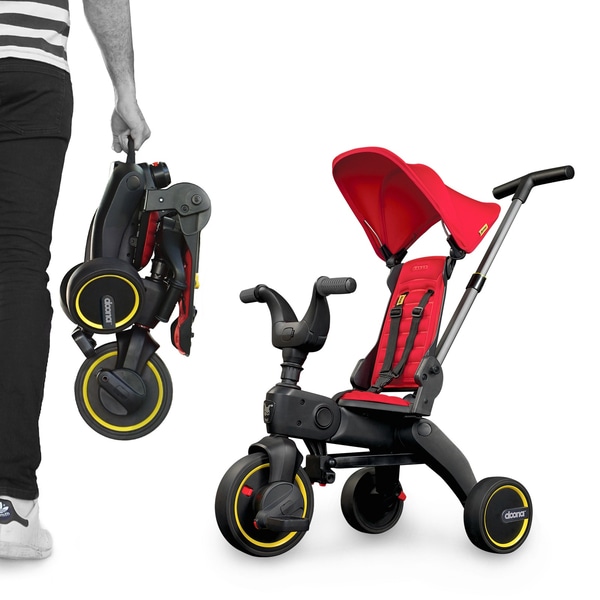 Designed to grow with your child
Liki is suitable for children from 10 months to 3 years old
Just move between Liki's 4 product stages as your child grows
The ingenious Liki Trike simply folds and unfolds at the click of a button
Made from the highest grade of fibre-reinforced polymers, rust-free aluminium, and solid PU wheels
Liki brings children's car seat and stroller safety and innovation to the trike market
The urban street design of Liki allows you to be cool, safe and have fun
And its unique patented small fold allows you to easily travel with your Liki
"Attitude is the difference between an ordeal and an adventure" – Bob Bitchin
Little Tikes Fold 'n Go 5-in-1 Trike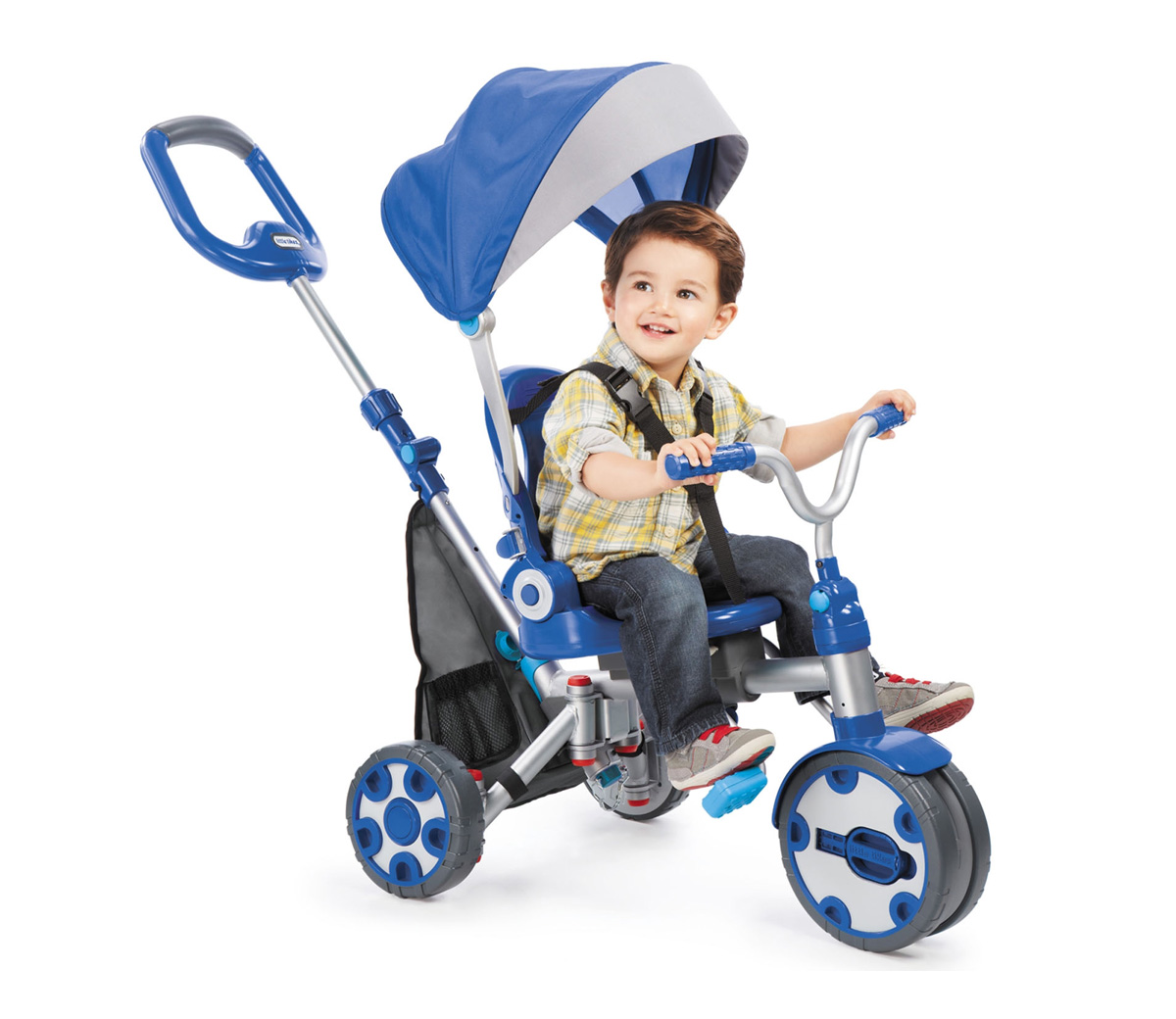 This trike will grow with your child in five different stages
Stage 1- Recline (9 months) parents have three positions to recline the seat
Stage 2- Stroll (9 months) parents can steer the trike with the waist bar in place so the child is unable to turn the wheel
Stage 3- Push (12 months) remove the waist bar so the toddler can now steer while parent still has control using the parent push handle
Stage 4- Learn (18 months) remove the footrest so the child can learn how to pedal while parent pushes
Stage 5- Ride (30 months) remove the push bar to let the child pedal and steer on their own with parent supervision
The Little Tikes Fold 'n Go has a unique folding design for easy portability
An adjustable & removable parent handle
A reclining seat with soft fabric cushion
Stow-away footrests
Pedals fold in for safety
UV protective canopy
Stowaway footrest
Zip 'n Go storage bag
Soft safety bar
Three-point seat belt
Quiet ride tyres
It seems to me that Little Tikes have thought of everything
"Life was meant for good friends and great adventures"

I love this trike
It reminds me of my own childhood trike
Though mine was read
Retro
Vintage
Simple
Stunning
An investment piece as really advised for 18 months plus
But would make a gorgeous first birthday gift
"Adventure is worthwhile." -Aristotle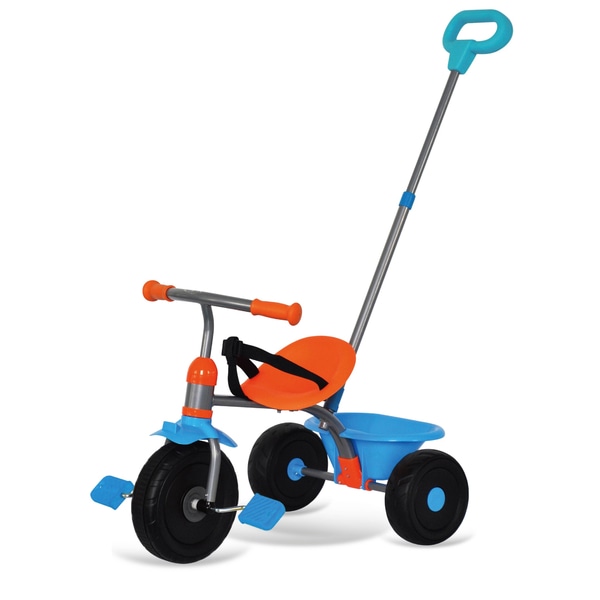 This Kids 2 in 1 Tricycle is great
It adapts to your kids needs as they grow
When your little one is first starting out
You can use the removable, height adjustable parent handle to steer them
When they are confident they can go it alone
Simply remove the handle and away they go
The seat is adjustable in 2 positions to grow with your toddler
At less than £30 this is great value for money
"Adventure Awaits, Go find it."
Little Tikes Perfect Fit 4 in 1 Trike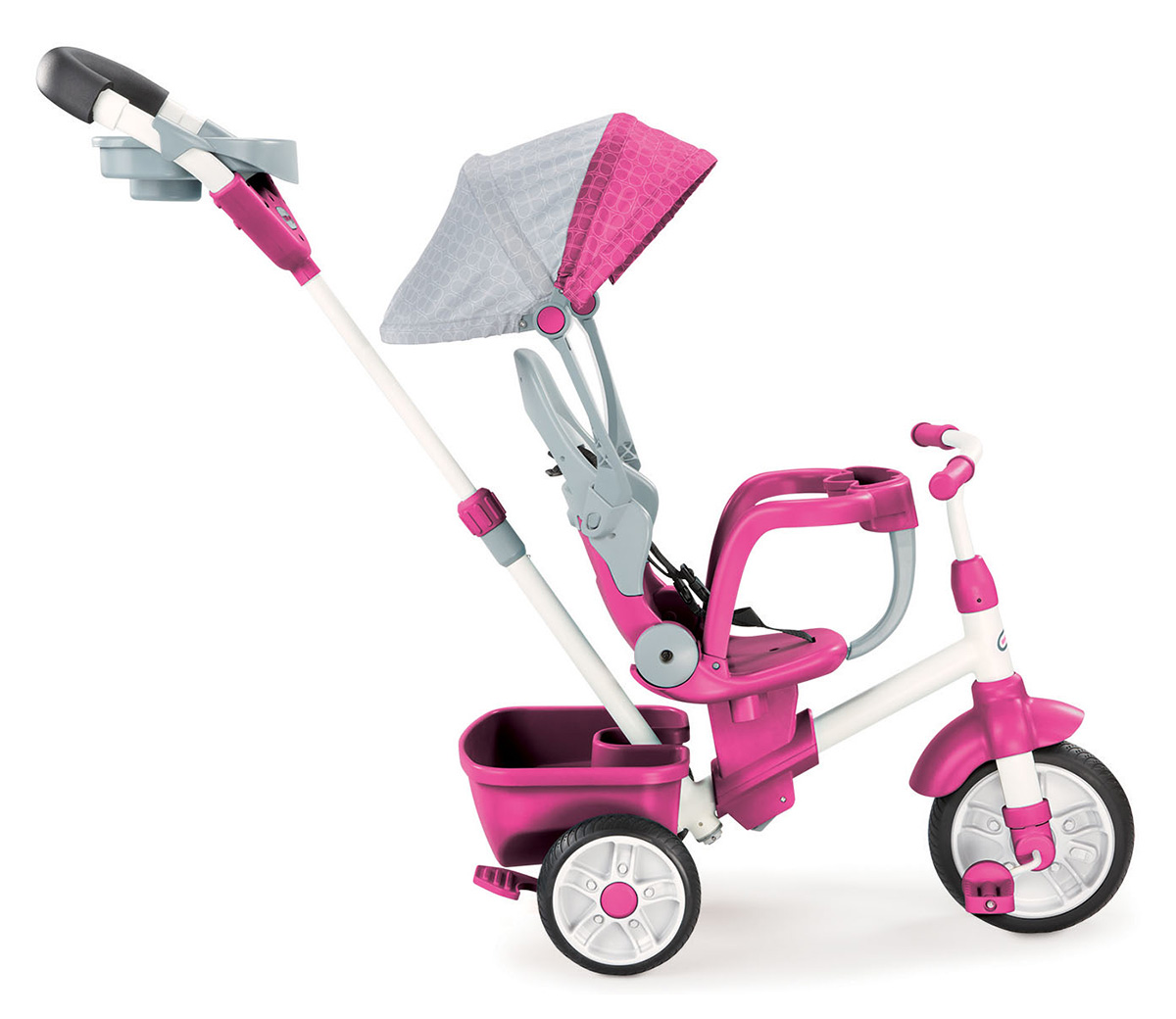 The Perfect Fit 4-in-1 Trike grows with your child
First, the parent pushes and steers
Then, as the child grows, the parent steers while the child pedals
Once your little one has mastered pedalling, you can remove the waist bar and now they can steer
The last stage is when the child pedals and steers all by themselves
This Trike has a large storage basket
And lots of safety features
It is a good looking trike too
I really like this one
"The greatest adventure is what lies ahead."
SmarTrike 500 7-in-1 Folding Trike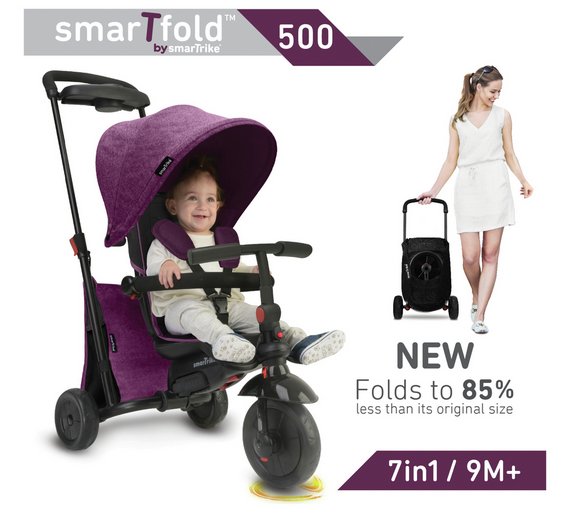 The Folding Trike 500 is smarTrike's new patented novelty
Designed to fold just like a stroller
It's so compact that 85 per cent of its volume reduces when it's folded
No hassle assembling and no tools needed
One click and you'll be ready to go
This trike includes
Touch Steering technology and luxurious fabrics for smooth and fashionable rides
No dismantling, easy fold design
This unique design allows you to fold the trike while it stays intact!
Patented touch steering for easy maneuverability
SmarTrike's patented touch steering comes built in to the trike
Promising a smooth and easy ride
The trike easily switches from parent control mode to child control mode
With a click and a twist the trike will go from the parent controlled trike that you love
To an independent trike that children will
Sounds amazing!
"It's time for a new adventure"
All of these trikes have something awesome to offer
As a mummy of 5 children
I know my criteria now
When searching for a first scooter for a first birthday
RECLINING SEAT FOR NAPS ON THE GO
PLENTY OF STORAGE
EASY PARENT STEERING
ABLE TO FOLD UP SMALL TO FIT IN THE CAR
A SUBSTANTIAL SUN ROOF – NOT A SCREEN THAT FLAPS ABOUT
QUIET WHEELS SO THE WHOLE WORLD DOES NOT HEAR YOU COMING
A true reclining seat and space to stash stuff tops my criteria
What would top yours?