A year ago at The Baby Show
I was invited to an intriguing meeting
About a brand new product
To help new mummies and mummies to be
Before and after birth
To tend to the different aches and pains
We all experience
But do not often talk about
Is actually two ladies
Two clever and genuinely lovely ladies
Who want to get women talking
About their pre and postnatal bodies
They are incredibly passionate about the product range they have created
And equally determined to encourage women to talk
Openly and honestly
About pregnancy, birth and postnatal experiences
As part of their #letsbehonest campaign
As a mummy of five beautiful babies
I am only too aware of all the nitty gritty problems
That come with pregnancy, birth and the early days of parenthood
With premature twins delivered vaginally
And three further vaginal births
I have experienced many of the unpleasant physical effects
That are considered taboo topics of conversation
Things that are just not talked about
Though they are things that no woman should go through alone
No one should ever feel that they are the only one
Because lets be honest
They never are!
My Expert Midwife have developed a collection of products
That have now been proven to soothe and heal
To soothe, heal and comfort physical things that in no small way
Contribute to the emotional well being of mummies
Now over a year since our first meeting
My Expert Midwife are a well known and trusted brand
With an award winning product in their collection
I am so honoured to know these ladies
And to help spread the word about their magical products
Ad the work they do to support mummies everywhere
Becoming a mummy is the most special thing
The most precious time
But it comes with confusion and discomfort
And physical consequences
For even the fittest most zen of mothers
Pregnancy niggles affect us all
They do
Whether we choose to talk about them or not
My Expert Midwife know this
Have created products to ease the troubles
And a brand ethos that positively encourages women to talk
Openly and honestly about every aspect of pregnancy and birth
And those earliest days of recovery
Because we all do need time and space and healing after birth
Even if delivery has been swift and relatively pain free
And definitely when birth has been not as we had hoped
Or traumatic
My Expert Midwife have taken two years
To research and develop their products
Before bringing them to market
They have worked with real women
Real mothers
To make their brand
Midwife developed and mummy approved
Let me tell you about the lovely ladies
I have had the pleasure and honour of meeting
And their products
That with every reason
They are passionate about and proud of
Tackling taboos together
Are the lovely Lesley and Claire
Lesley is an experienced midwife
And Claire a massage specialist
Both ladies are mummies too
My Expert Midwife is the brain child of Lesley Gilchrist – registered, practising midwife with experience of private and NHS provision, media midwifery expert and 'One Born Every Minute' TV personality – and Claire Charlton – pre, post-natal and baby massage specialist. Both mums to two children – with direct experience of difficulties following childbirth – Claire met Lesley whilst looking for a more positive birth experience with her second child. As well as becoming firm friends, they quickly realised that they shared a joint passion for educating women about the reality and side effects of becoming a mum. After identifying a need, as well as a gap in the market following extensive research with mums who had suffered birth trauma, My Expert Midwife was born.
The pair have focused on four products
But the brand is about so much more
Lesley and Claire want to help women feel confident
In talking about the realities that come with being pregnant
Giving birth and being a mum
They want to assist them with the necessary tools to ease discomfort
Aid healing and generally feel better
I have to say on meeting the duo
At The Baby Show
All we did was talk
And talk and talk and talk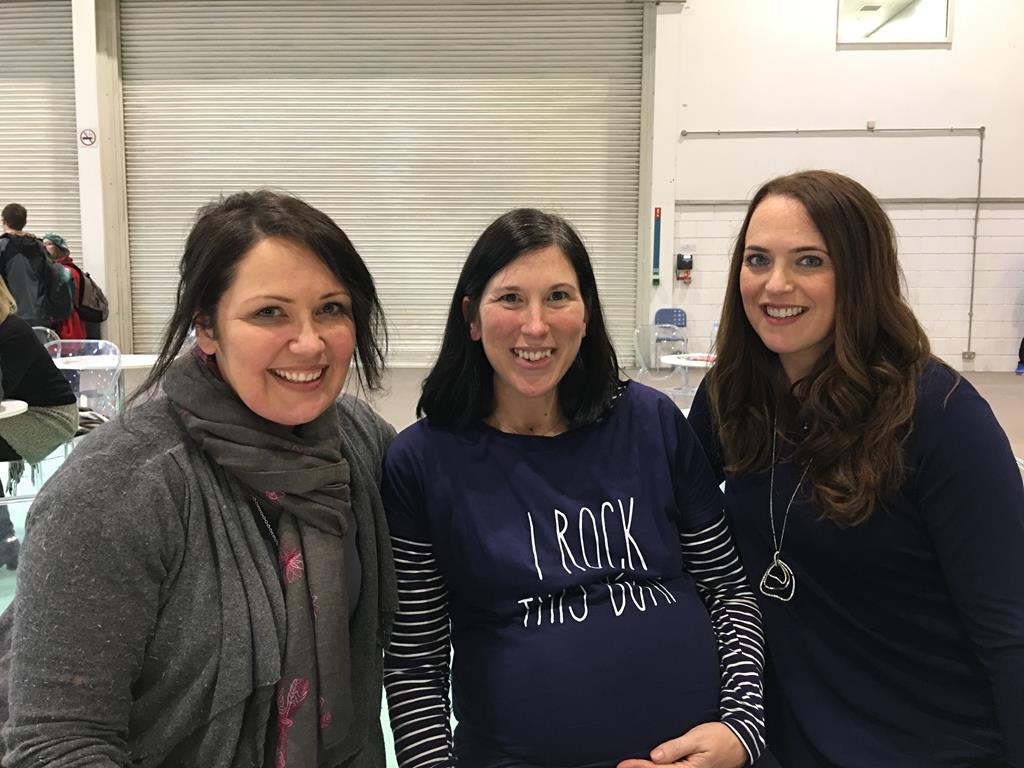 We talked about the products
But we also just talked about pregnancy and birth
About babies
We talked about talking
And the importance of encouraging women to be more open and honest
About such delights as cracked nipples, stretch marks
Constipation and piles
We laughed and smiled
And I felt so at ease talking to these ladies
About topics as intimate as intercourse and perineal massage
They gave such good advice
So readily
I knew before testing
That their products were going to work
I am certain that their brand is going to succeed
So many times over the last year
I wish I had recorded that conversation
And I wished I lived closer to these inspirational women
Close enough to them to pop round for a cup of tea
Because lets be honest
They are the kind of women
That everyone needs
To chat about the nitty gritty
Knowing that no question is too silly
And no topic is out of bounds
Here are their products
Spritz for Bits is product I used the most post birth. As an older mum who struggles with constipation in pregnancy I also suffer from piles during the third trimester and for the first few months postpartum. It is a problem that seems to come and go at different stages of pregnancy and beyond, it is often related to my iron and water intake I think. Also, with my fifth baby I sometimes had a real feeling of heaviness between my legs as my pregnancy progressed. My pelvic floor is evidently not what it once was! Spritz for Bits is cooling and soothing. It eases irritation and makes everything down there feel fresh, feel clean. The spray is multi directional so super easy to use. After birth I was able to use this product straight away to heal the grazes I had. With Edie I was definitely stretched and torn though I did not need stitches. I was in a lot of discomfort and Spritz For Bits was such a soothing relief. Antibacterial, anti-fungal and pain relieving, Spritz for Bits can also be used directly on surgical wounds, such as caesarean sections and episiotomies to keep the wound clean and soothe pain, irritation and bruising. Its unique formula complete with multi-directional spray allows easy, no fuss, application to the perineum/anal area, immediately after birth, or to surgical wounds after the dressing has been removed.
Fantastic Skin Elastic is a wonderful massage oil and moisturiser for mummy. It can be used all over your body but is mainly designed for bump. It can help prevent stretch marks by making the skin elastic, it eases itching and soothes dry skin. My Expert Midwife also provides massage techniques that not only give you some bonding time with your unborn baby but can also ease constipation and other abdominal discomforts. Fantastic Skin Elastic is perfect for leg massage to help reduce swelling, itchiness and restless legs. It also helps reduce the appearance of thread veins and protects against varicose veins. Using Fantastic Skin Elastic for a gentle tummy massage can also aid the mobility of your gut and help with constipation. It's also ideal, and intended, for all over body use.
No Harm Nipple Balm is lovely and does exactly what you would expect it to. Provides a moisturiser for your delicate nipple area and can soothe painful cracked nipples. Also acts as a barrier cream and is safe to use while feeding. In the style of Deborah Meaden off the telly I declared that I would not use anything during baby's feeds that I would not eat myself. I then found myself at The Baby Show eating nipple balm and discussing it's potential as a nourishing lip balm. Very glossy, according to Claire! Super safe, super soft, super soothing. A perfect balm for nipples of feeding mamas. This product has recently won Bronze at The 2018 Mother and Baby Awards. An excellent product for mummy and baby with multiple inspired uses. From a baby bottom balm and lip balm to healing dry and chapped skin. It can also be used as a barrier between skin and clothing during exercise. A changing bag must have I think.
Peri Prep Your Bits is an oil to aid perineal massage. There are some instructions for this on My Expert Midwife website complete with pictures. This massage is suitable from 34 weeks of pregnancy and stretches your vagina ready for birth. It can prevent tears and the need for stitches. It makes your delicate area softer and more supple and pre stretches the place where baby's head will pass through. I have had five babies now have never got to grips with this massage. If you can do it you must, it has huge benefits for ladies when it comes to birth and could lead to a shorter healing time postnatally. Peri Prep can be also be used for all over body massage in pregnancy and during labour due to its calming and relaxing properties. It's perfect for relieving nasal congestion by adding to hot water or by applying to the skin under your nose.
There are lots more alternative uses for all of these products and you can read more about all of them on the My Expert Midwife Blog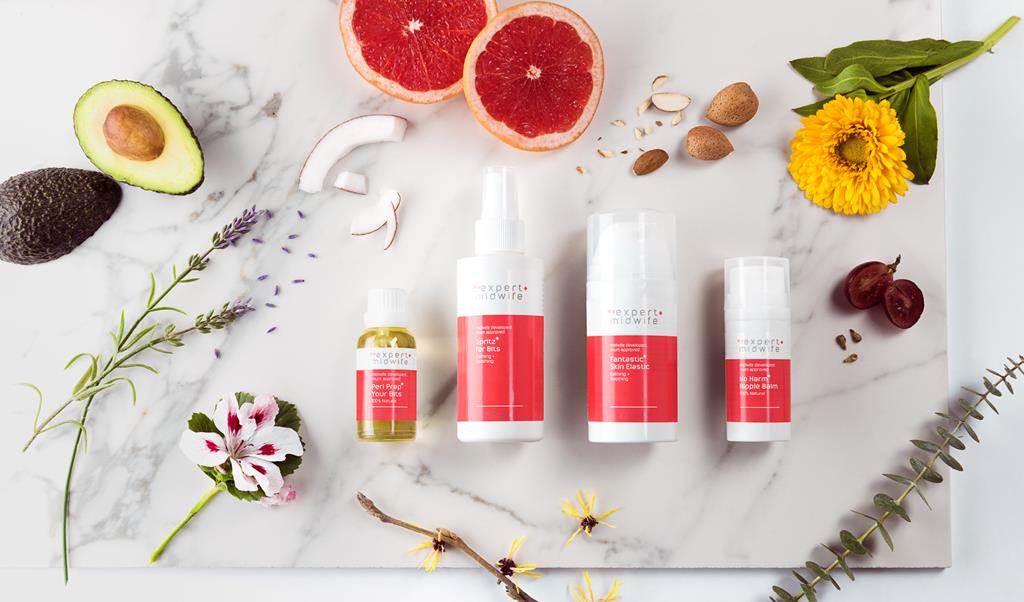 If you would like to test out the products for yourself then you can win them all
Over on my Instagram feed
As part of our ongoing #matildamaegiveaway
The range is beautifully packaged and would make a perfect baby shower gift
And an excellent addition to any hospital bag or baby changing bag
Every new mummy and mummy to be will find multiple uses for each of these amazing products
Amazing products from expert midwives for every mum