With Easter Weekend over
What do you plan to do with your left over plastic eggs?
Why not try our
11 ways to play with plastic eggs?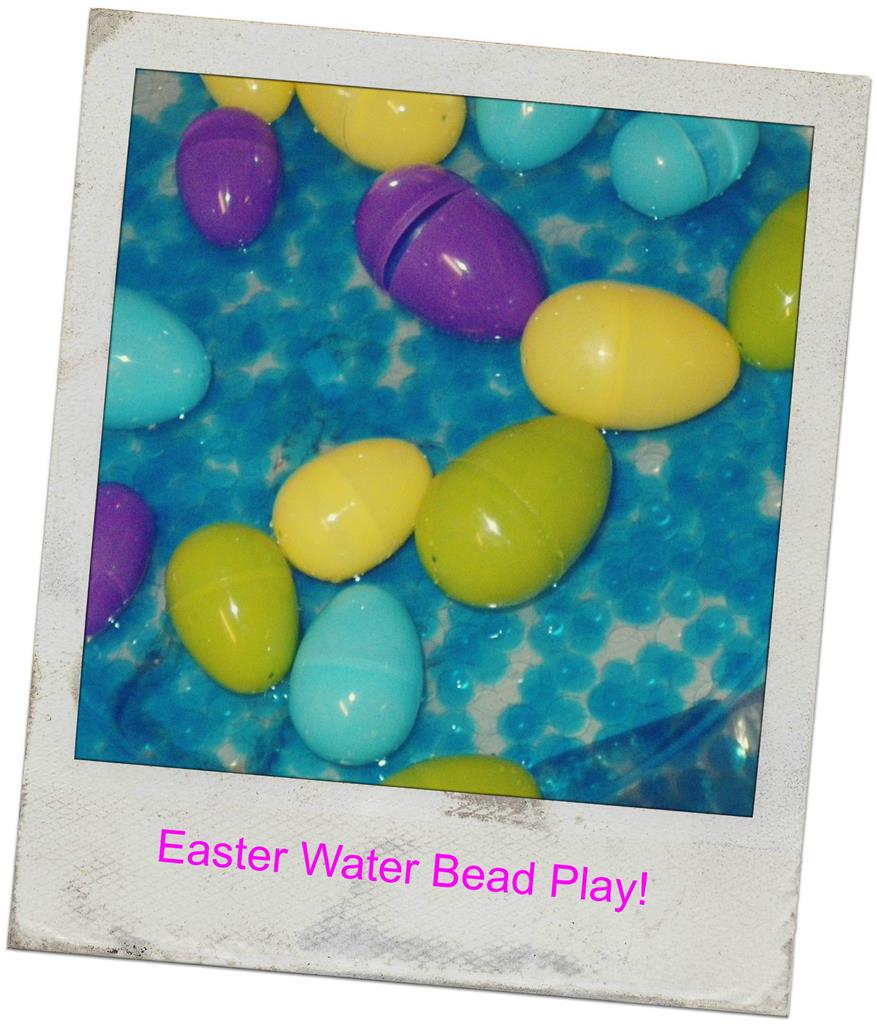 Into the playroom I brought three big bowls.
A clear bowl filled with clear and blue water beads and empty plastic eggs.
An empty blue bowl for William and an empty pink bowl for Esther.
I also gave them each a fishing net and a whisk.
Their first task was to take the water beads from the clear central bowl and fill their coloured bowls in any way they could …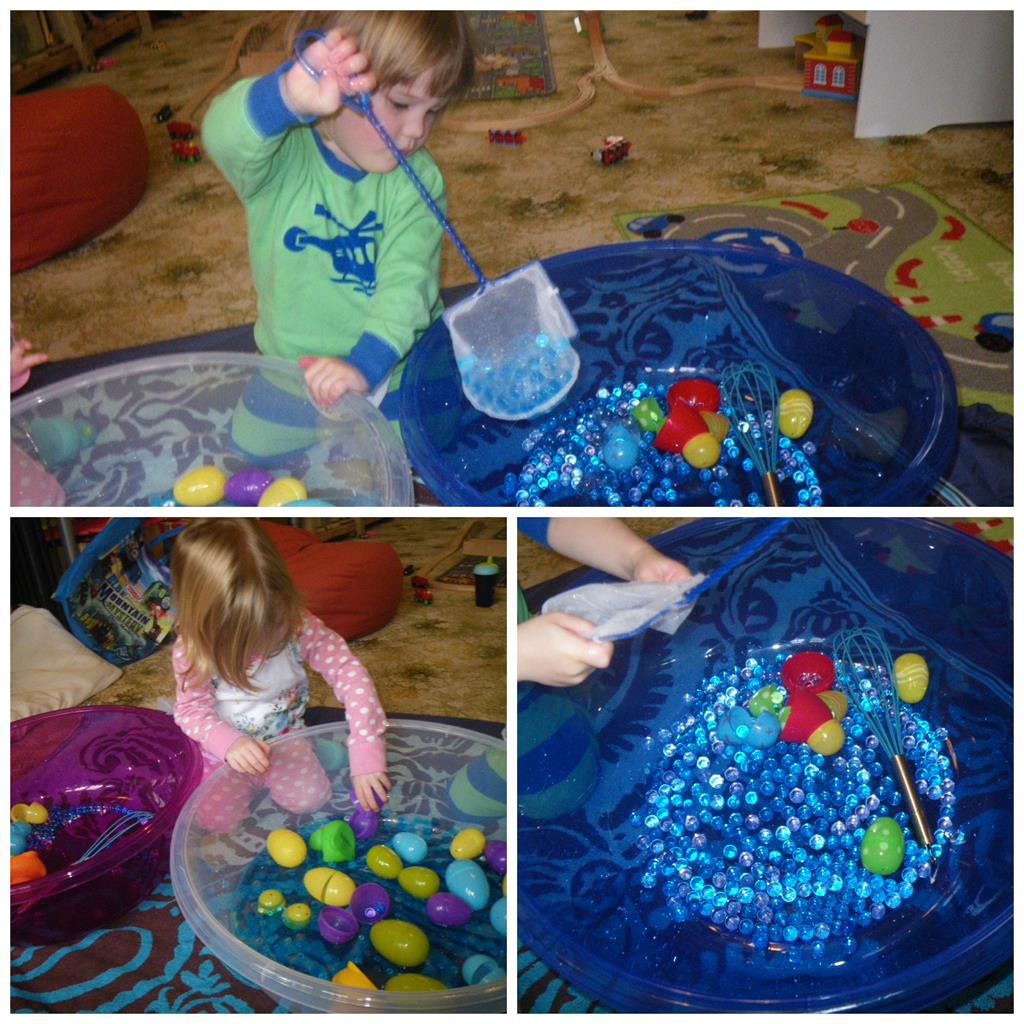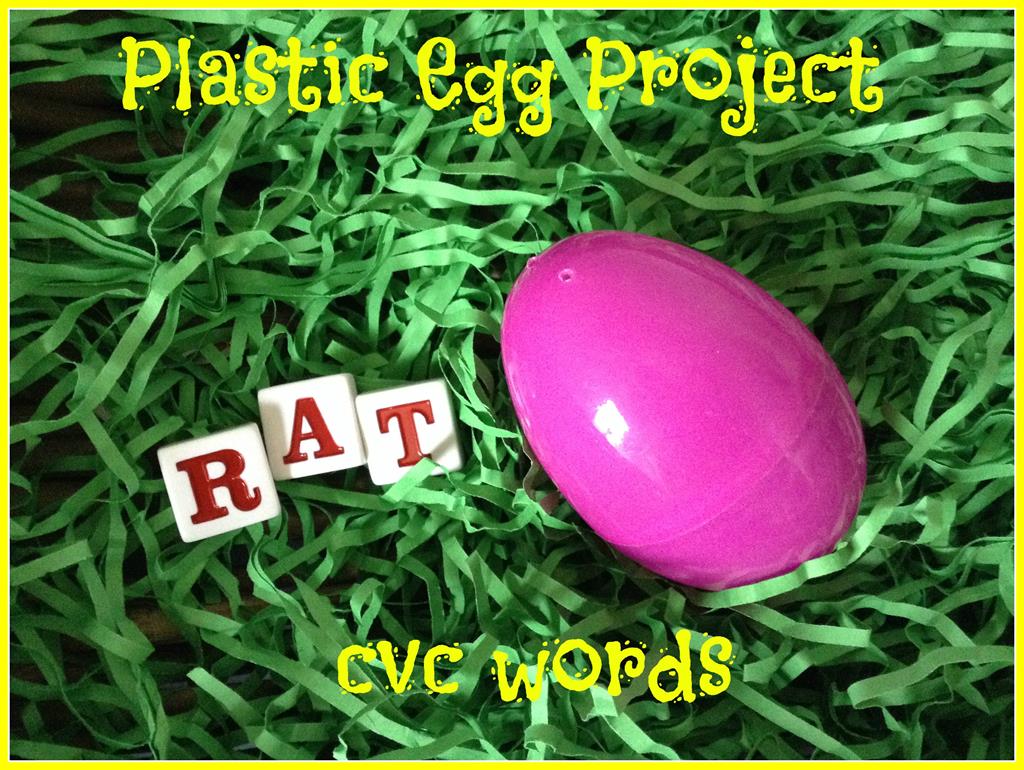 The idea for the game was that Esther and William would take turns to choose an egg
They would open the egg
Look at the letters
Say the letter names and the letter sounds
Try to build a real word
Sound it out, blend the sounds and so read the word they have made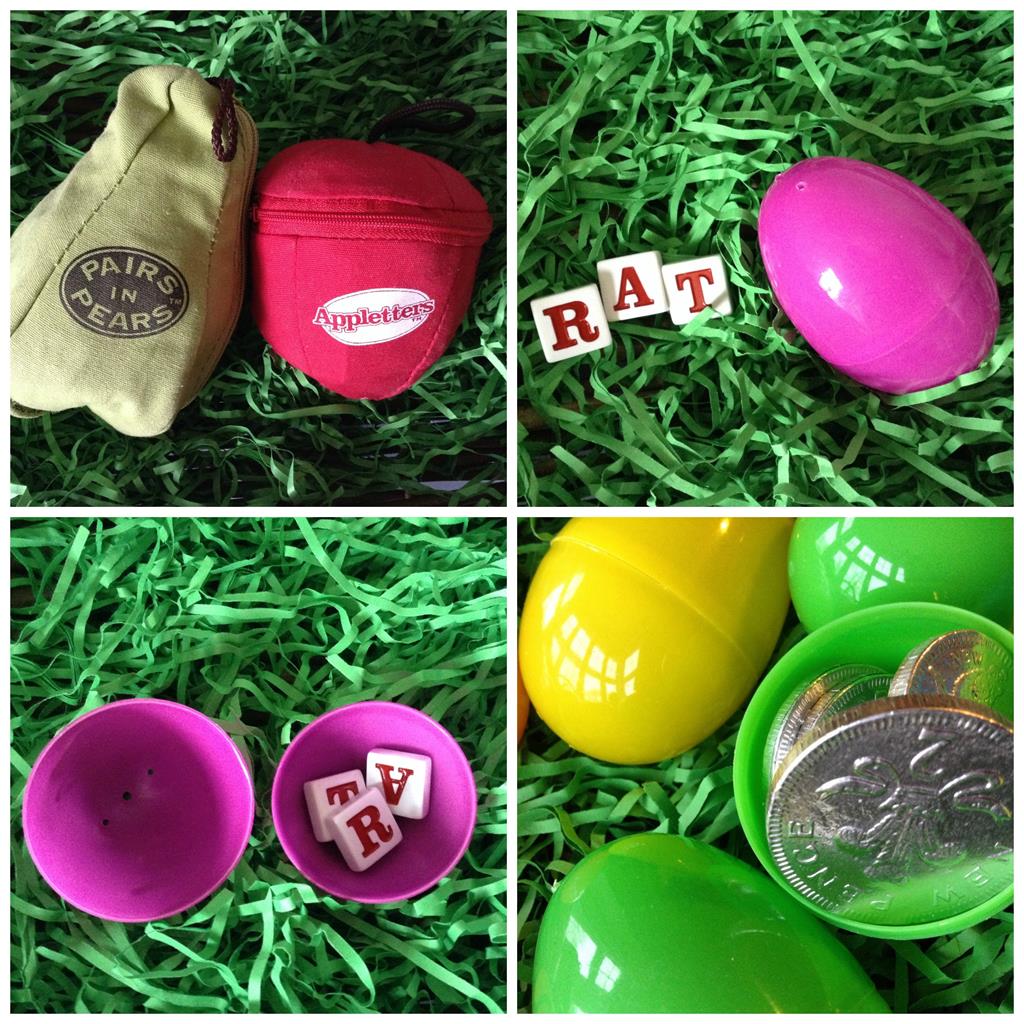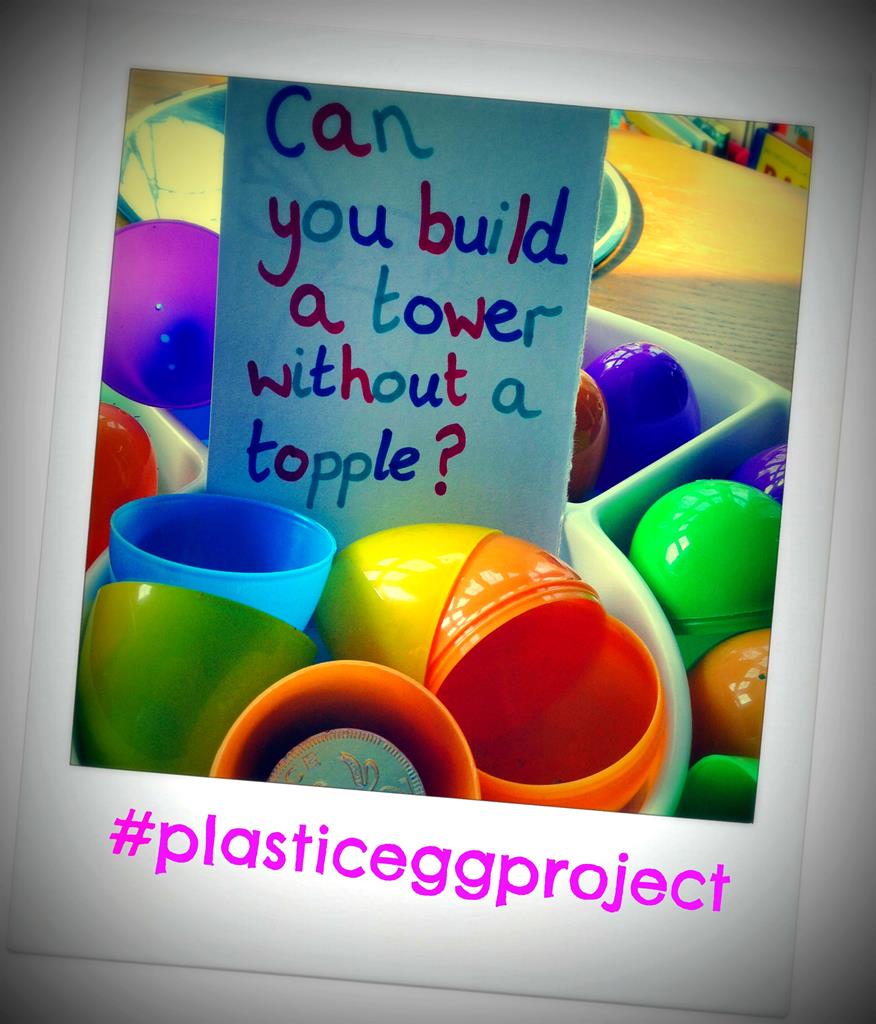 Can you build a tower
Without it toppling over?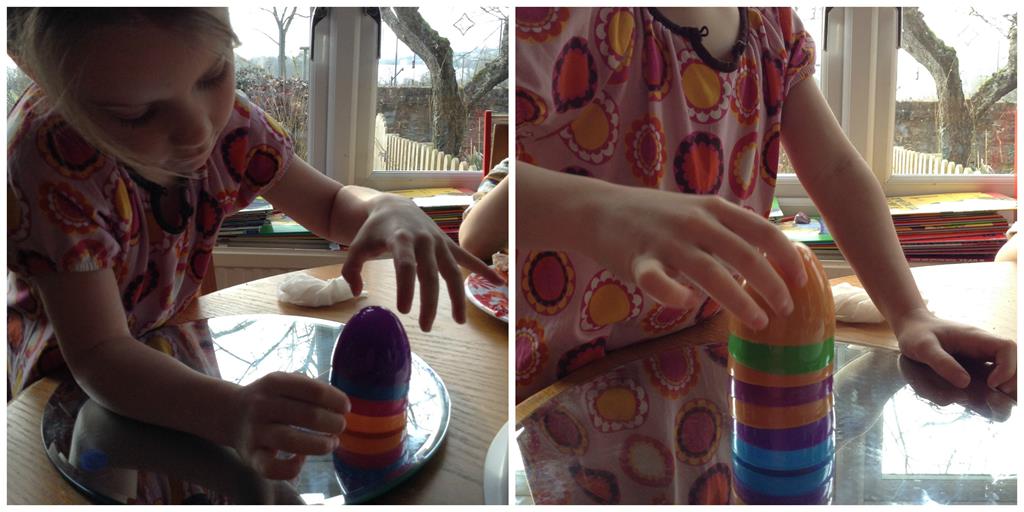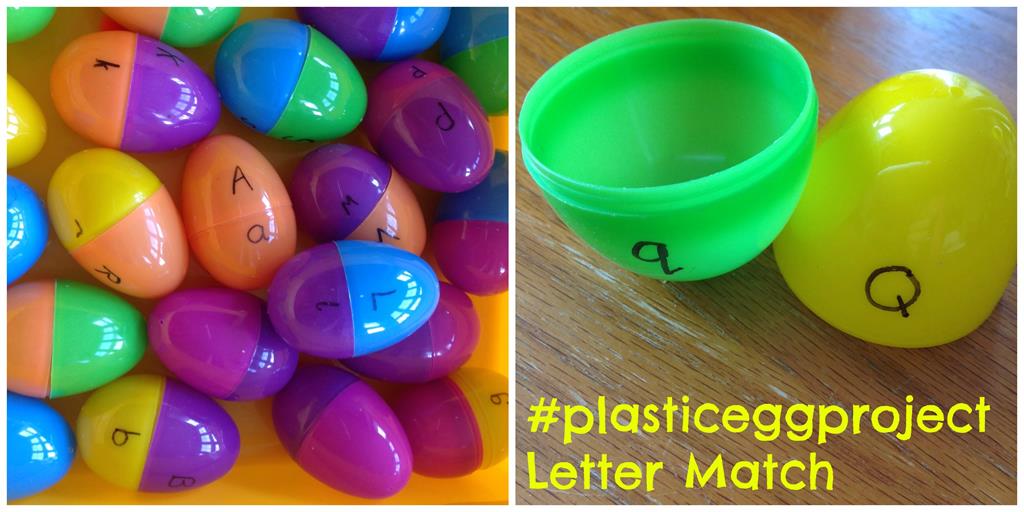 I wrote on each egg with permanent marker
A capital letter on one half
A little letter on the other half
The game is to match each capital letter
With the corresponding little or lower case letter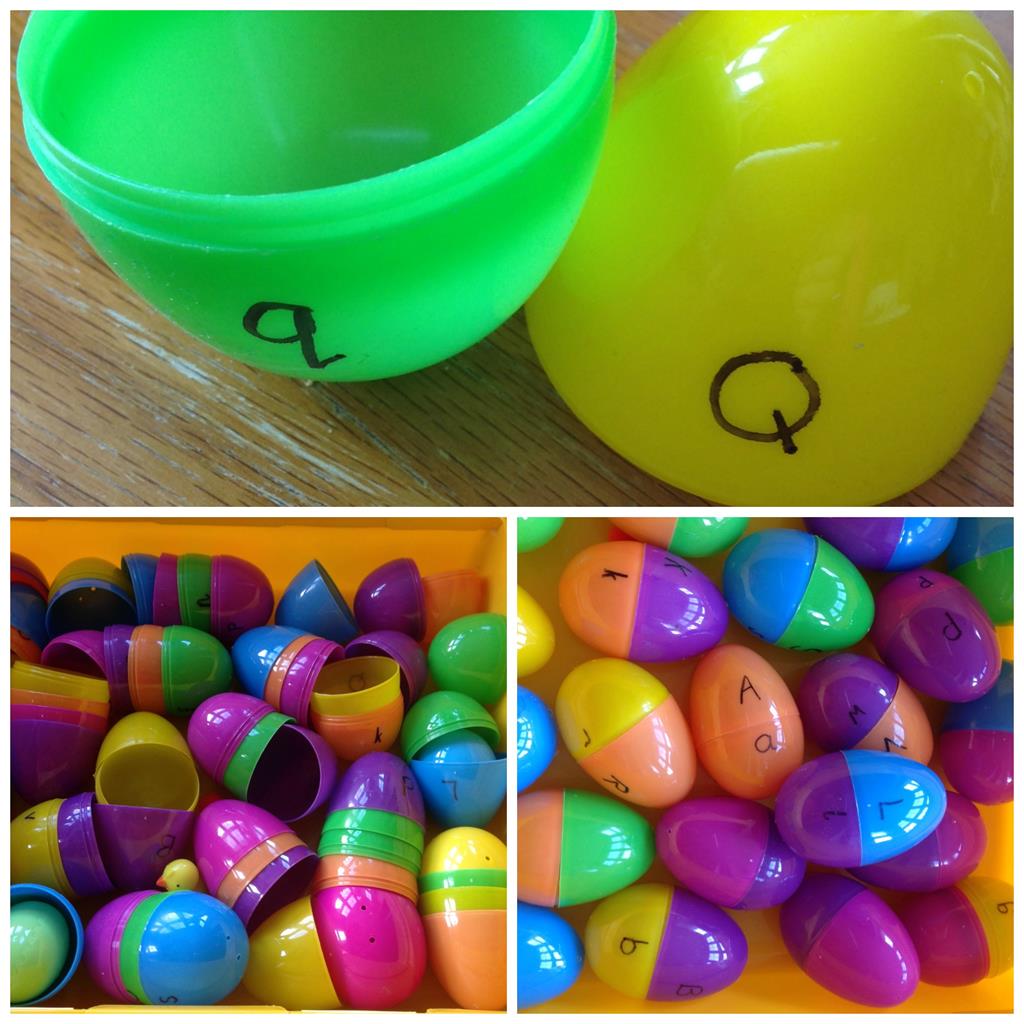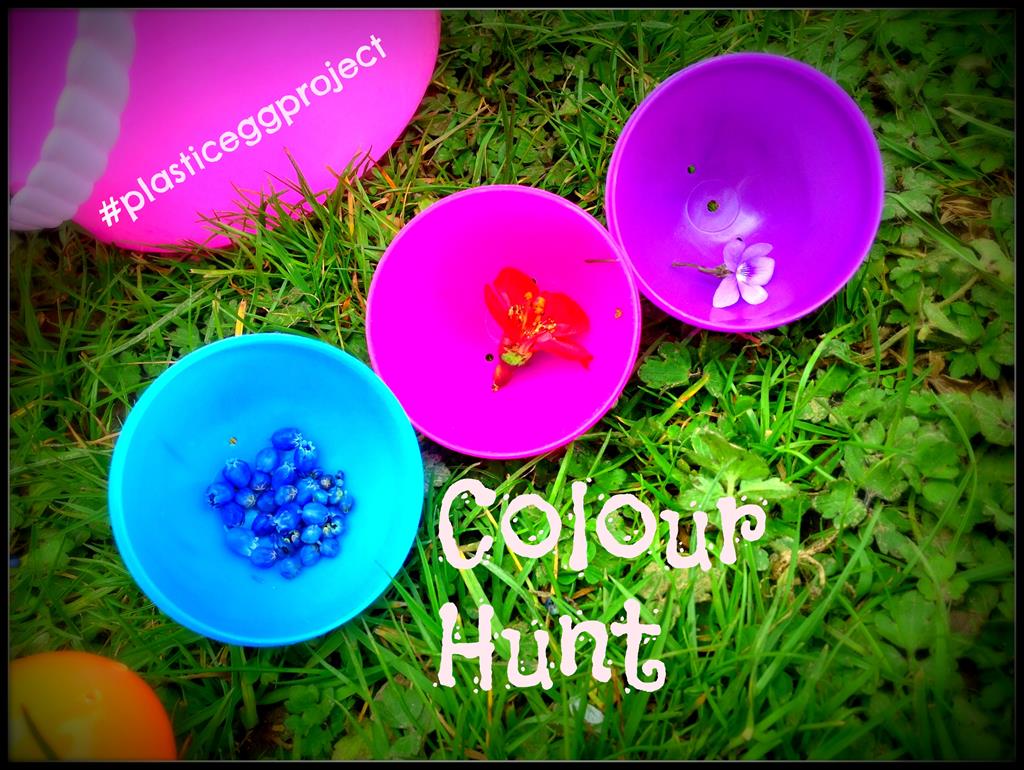 Give your children a basket or bucket of coloured eggs
Ask them to fill the eggs with things they find in the garden
Things of the same or a similar colour
They can get a point for each thing that they find
Bonus points for perfect matches and harder colours
Like blue!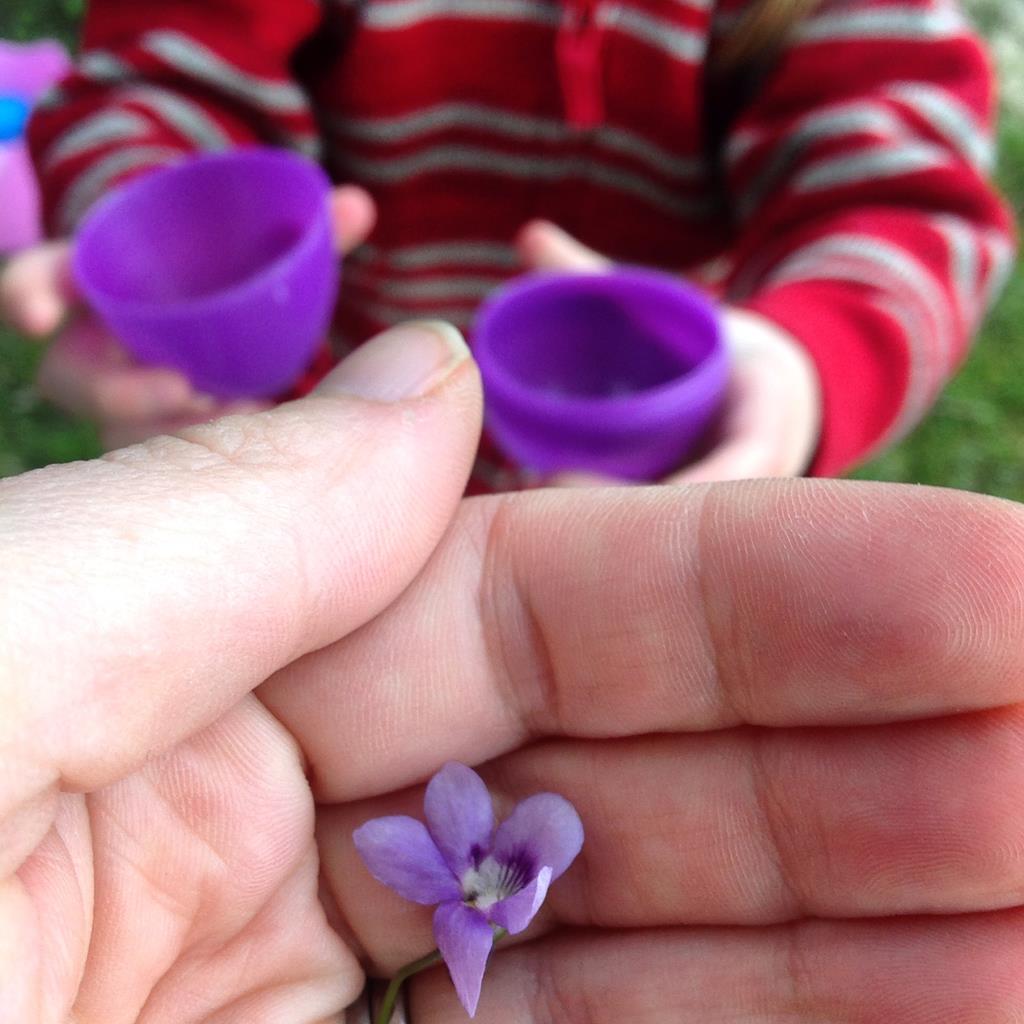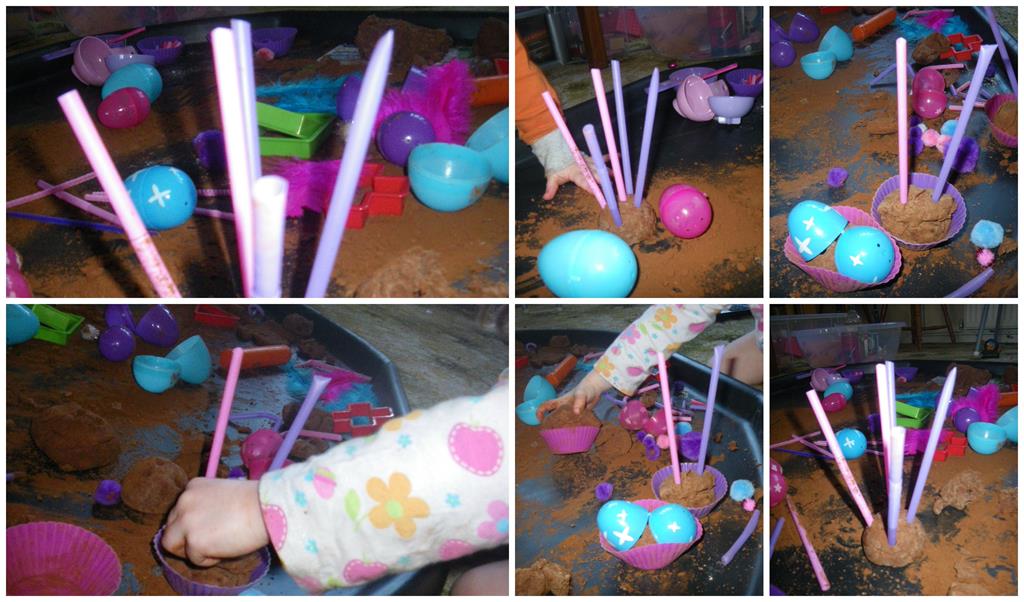 Perfect post Easter play
Chocolate themed sensory play
Yum Yum!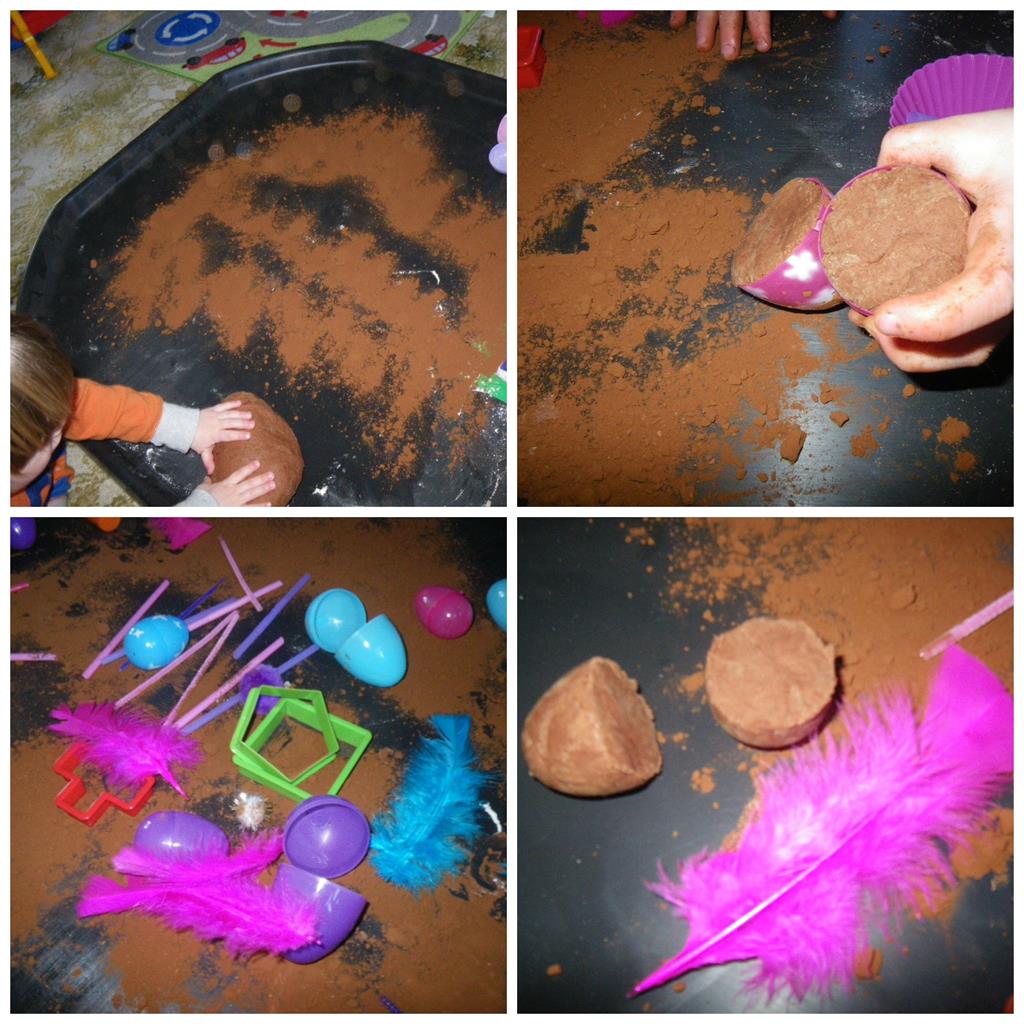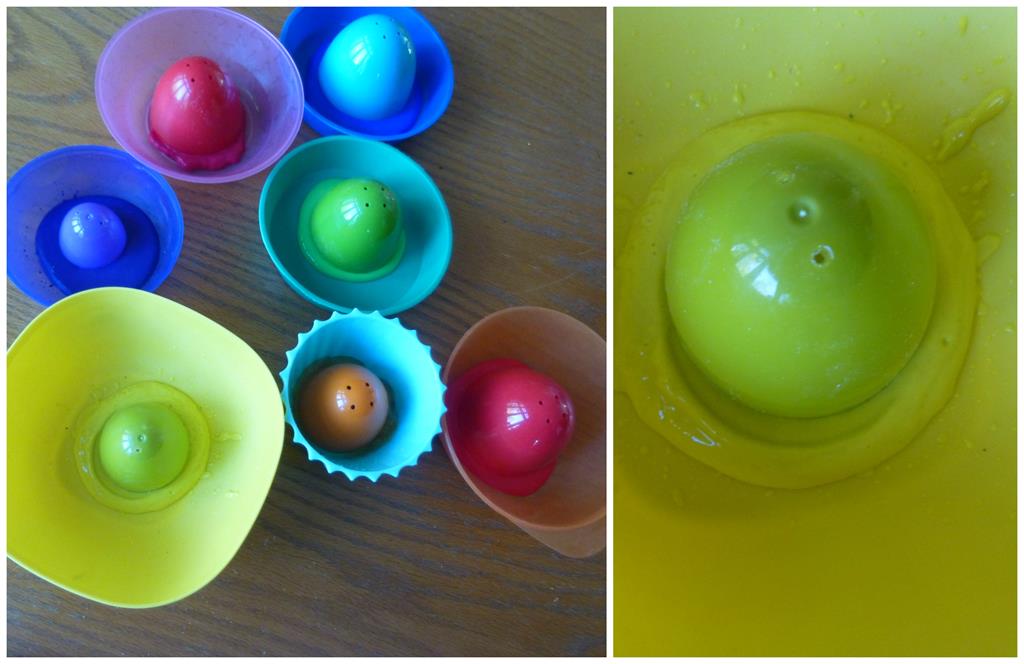 I put different coloured poster paints into different coloured containers
We then matched them as closely as we could with coloured plastic eggs
We used the eggs as our painting tools
Egg Hunts
On Easter Sunday we had lots of egg hunts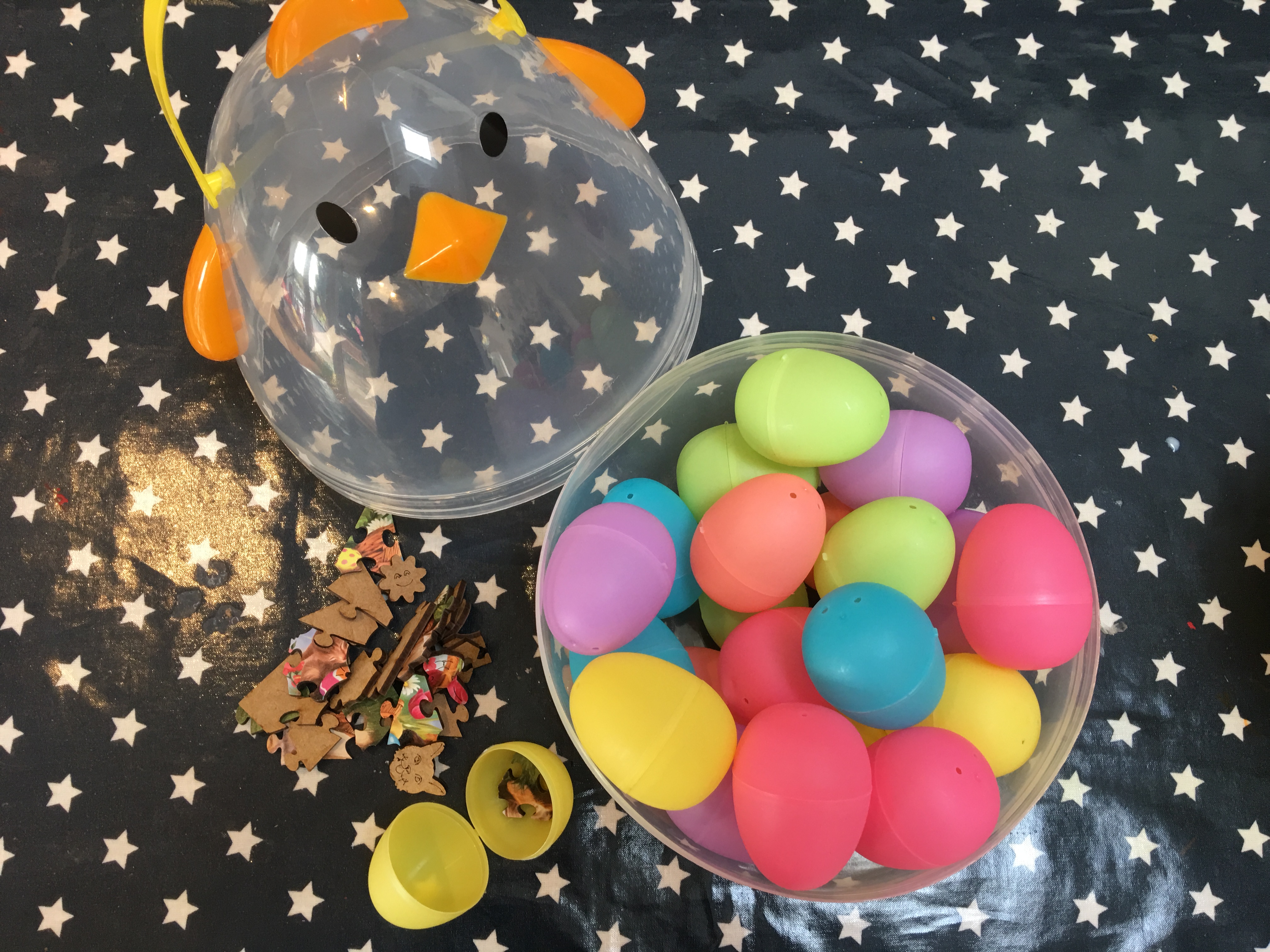 I set up a puzzle hunt
Where each egg contained a piece of a puzzle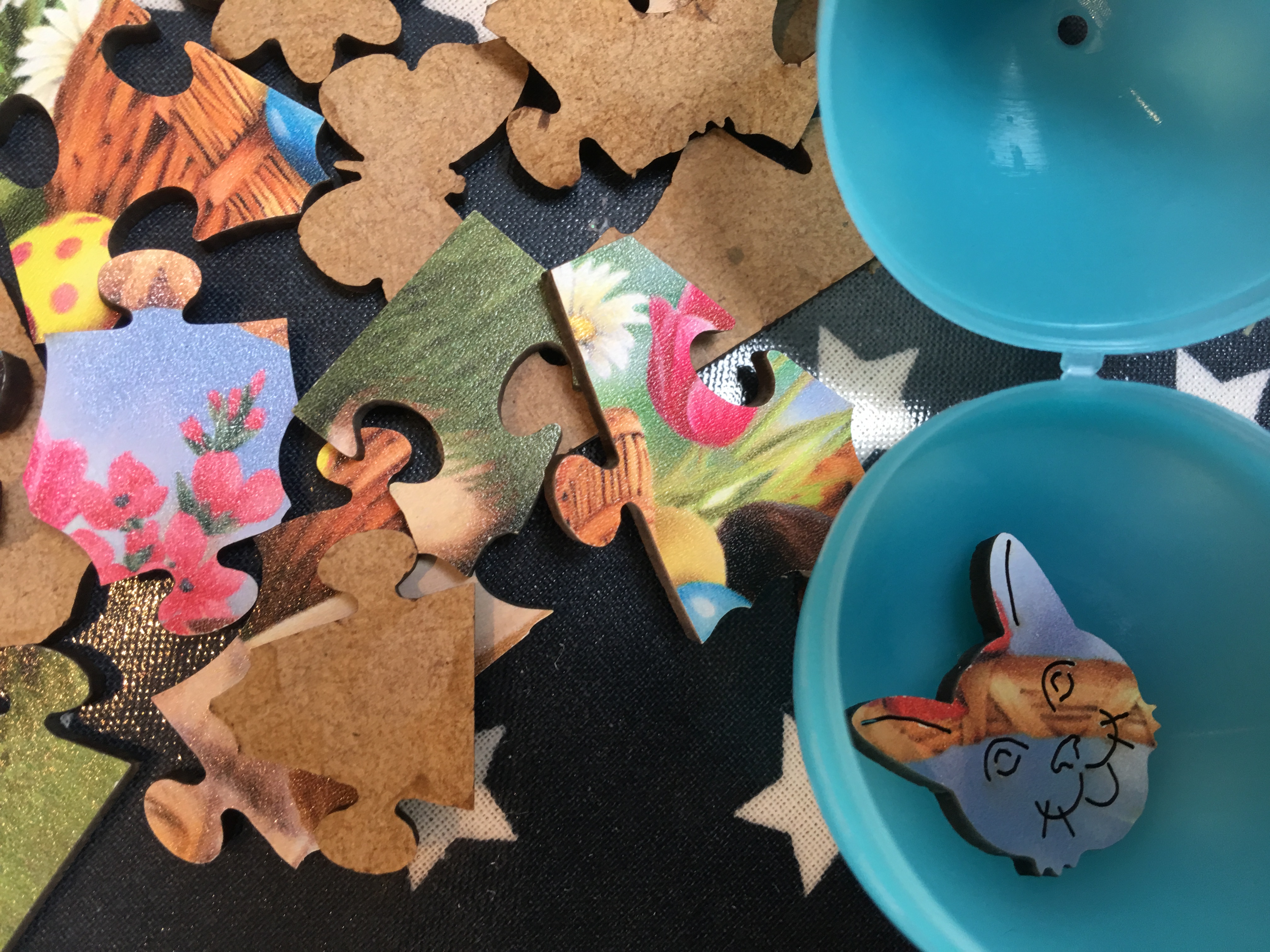 The children had to find the eggs
Then work together to finish the picture puzzle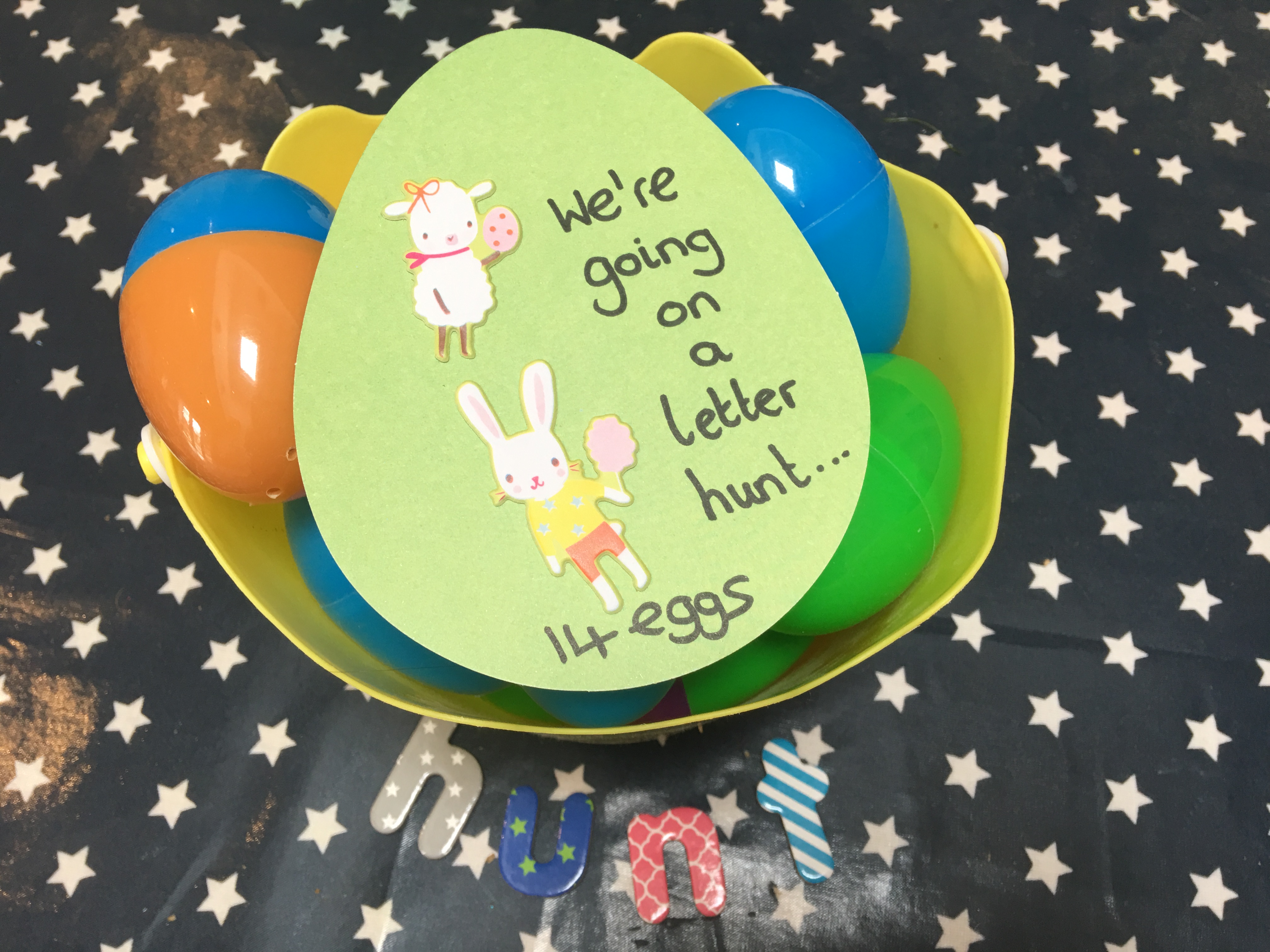 I also set up a letter hunt
The children worked together
To find the eggs
And solve the Easter anagram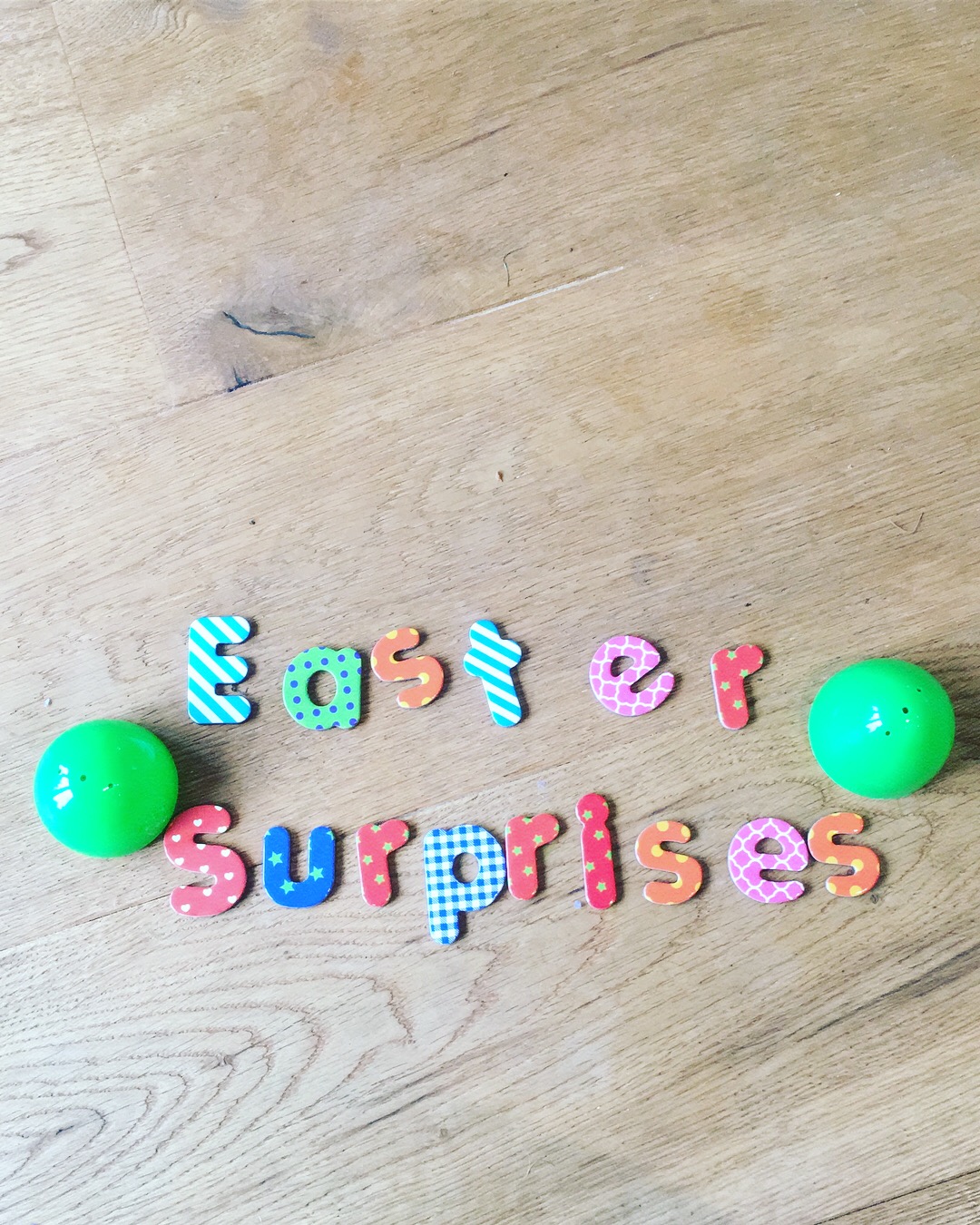 This Easter we had great fun testing out
The Science Sparks Easter Zip Wire Stem Challenge
Do have a go
We had a fantastic time
And the children say it was one of their top Easter highlights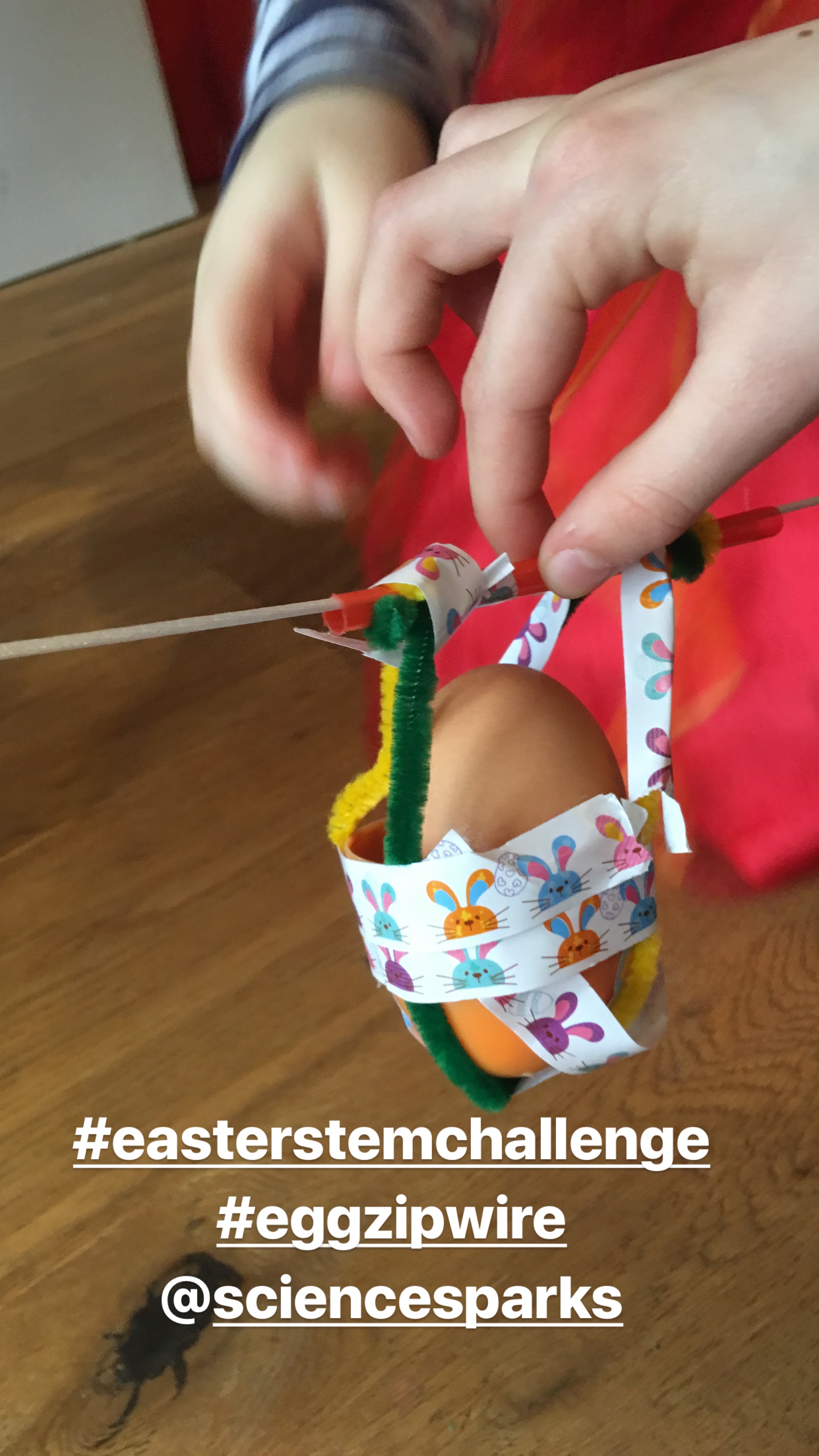 Bucket and Baskets
This super simple set up
Bucket, baskets and plastic eggs
Has kept Edie and Bea busy for ages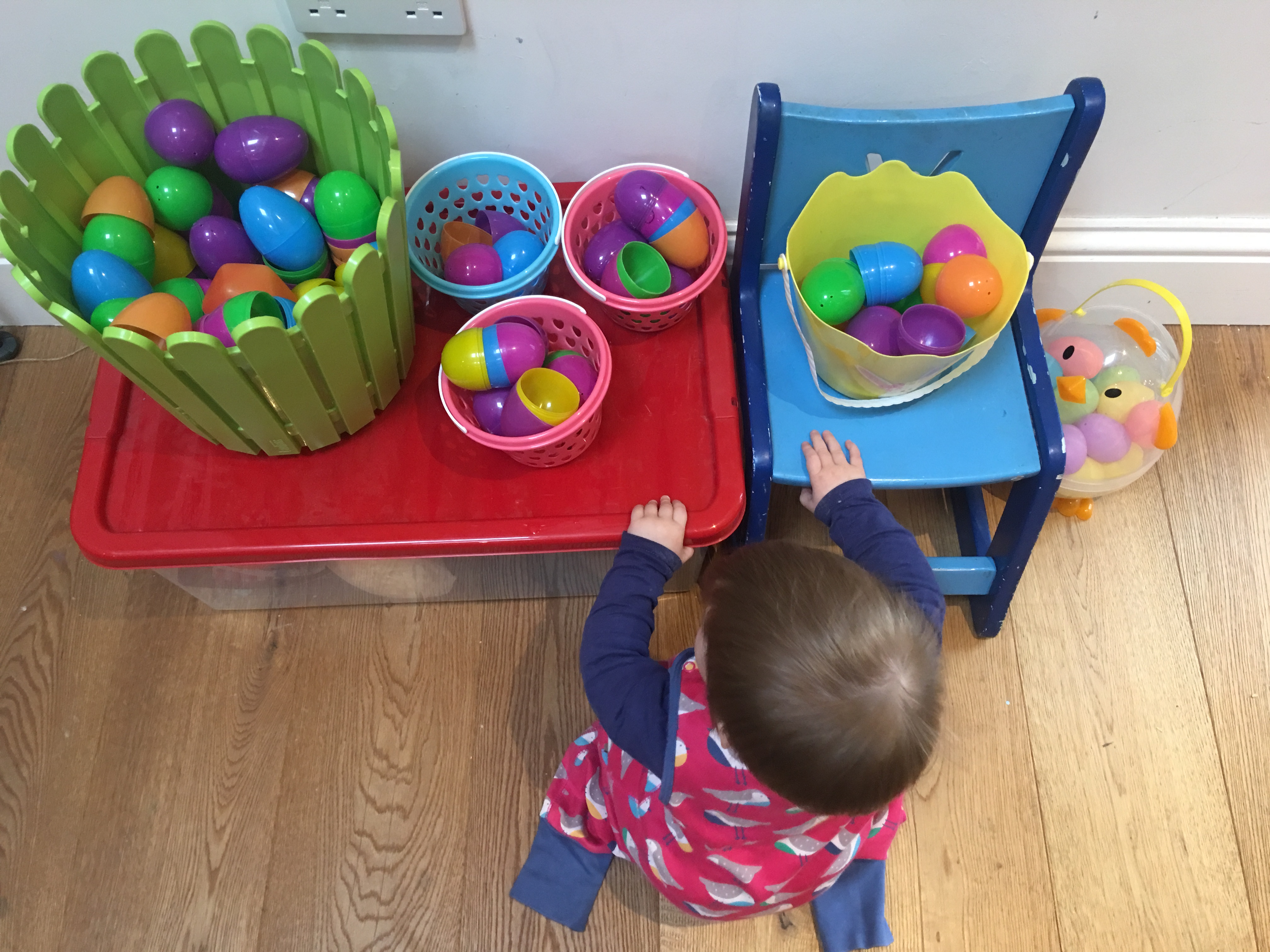 Egg Bath
At the end of a busy day of egg play
And especially after any messy play
Chuck your eggs and baskets
In the bath with the baby
Perfect Easter water play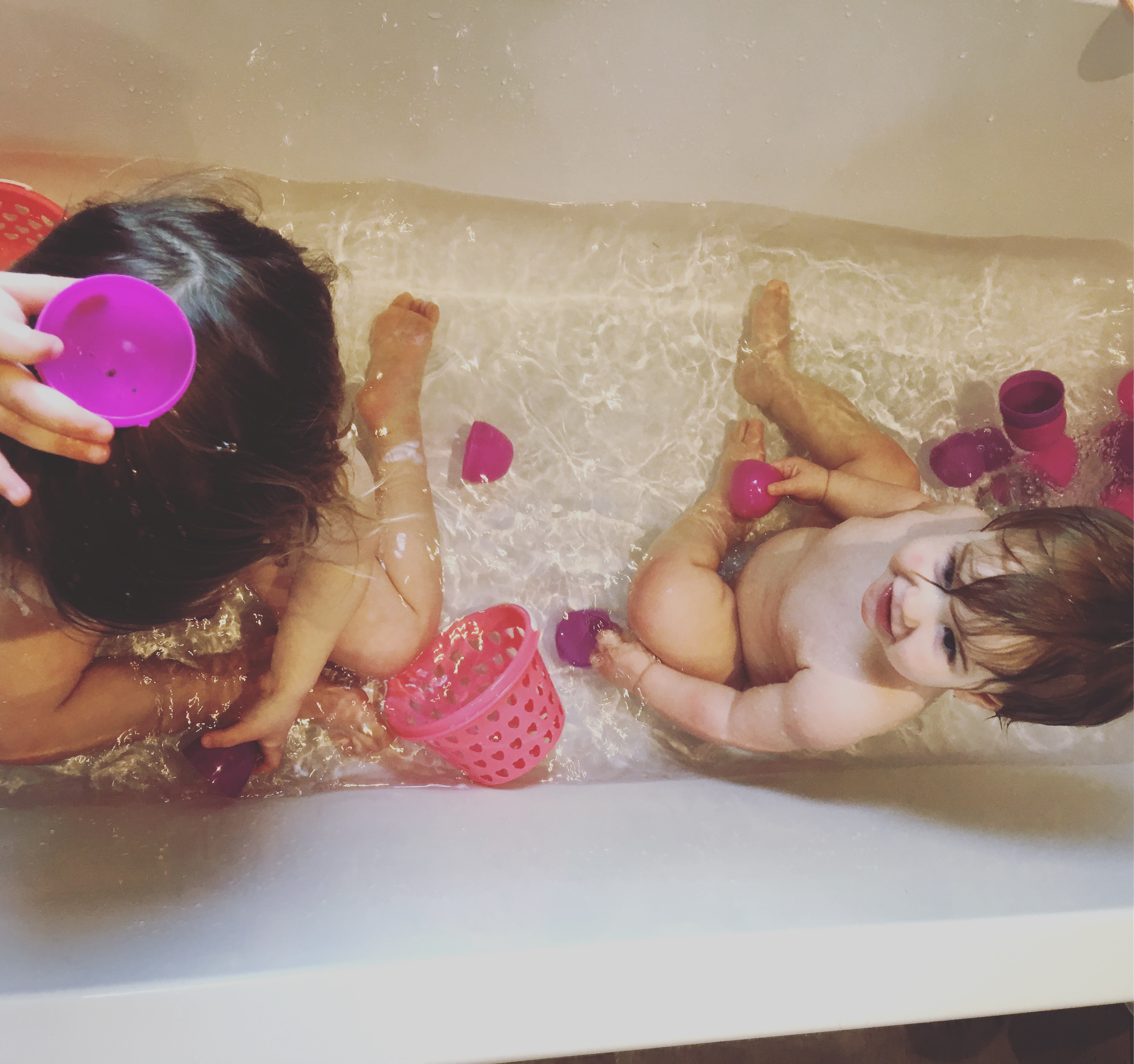 For more egg play ideas
To fill your Easter holidays and beyond
Check out our Pinterest board
You will find some eggcellent and eggciting eggtivities there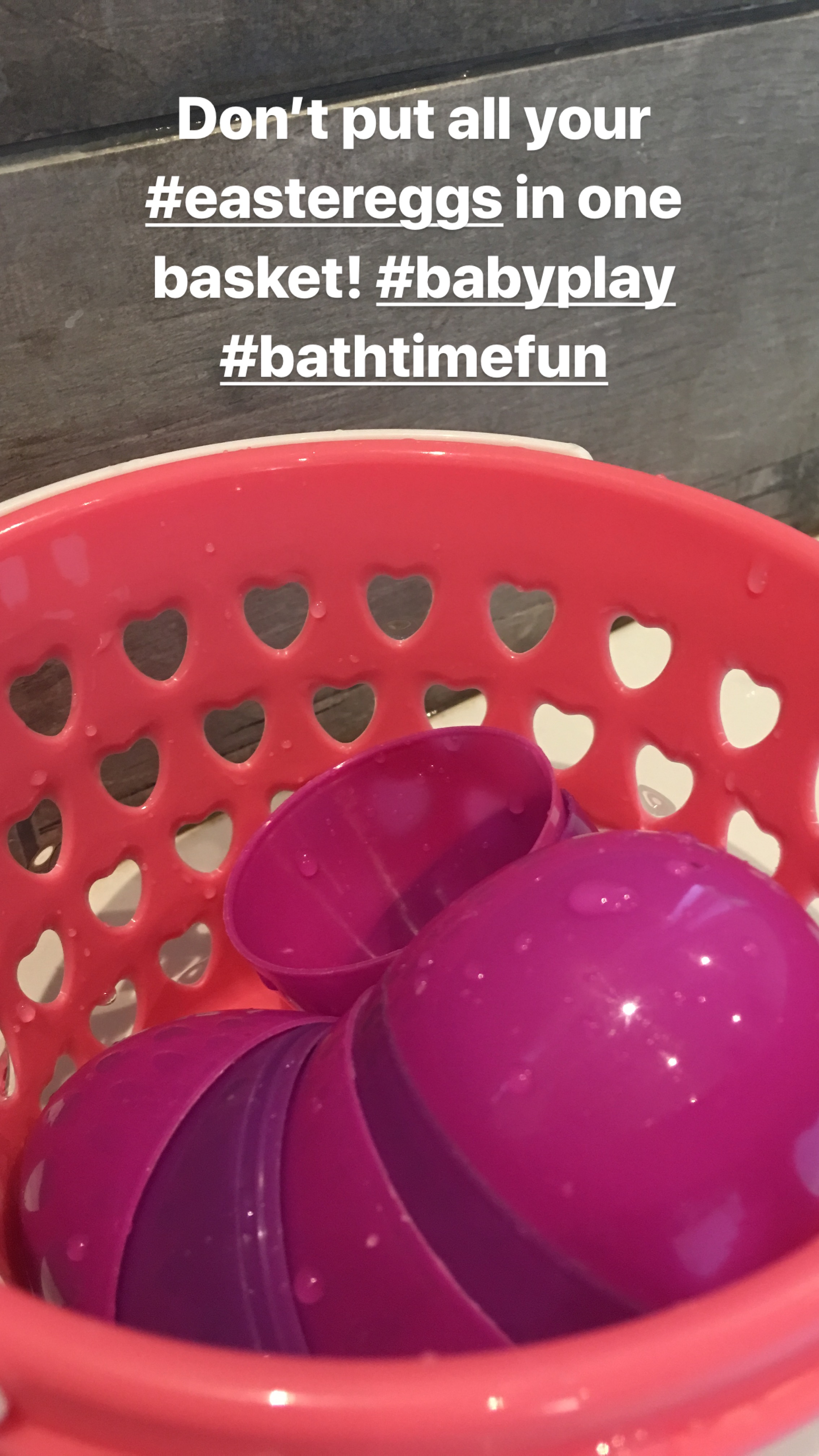 That's all for now yolks
Have fun!