Edie is our fifth and final baby
Because of that she is the queen of hand me downs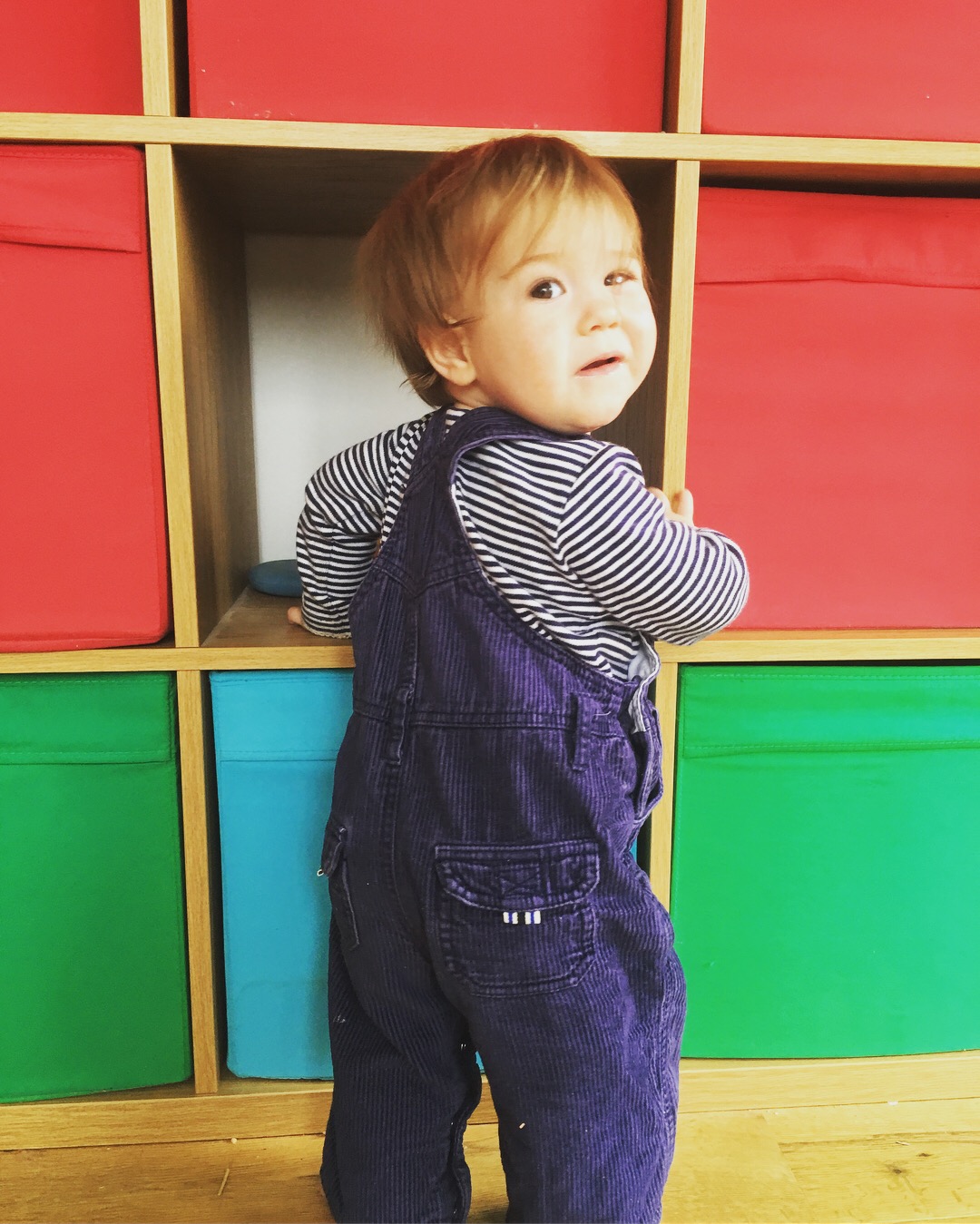 With four siblings before her
We really do have all the baby paraphernalia we need
And more
The only things that David will allow through the door
Have to be things that will last beyond the baby daze
Things that are practical and make life better for all the family
And things that are of good enough quality that we can pass them on
To our own friends and family
Or to local organisations and families in need
I made a decision when I started reviewing products on my blog
7 years ago
Never to sell them on
And always to give things to people who really need them
For the last few weeks we have been testing out
The perfectly padded baby playmat from Jaycee Baby
This is a stunning
Packed with fun and practical features
Not only for baby
But also for toddlers and beyond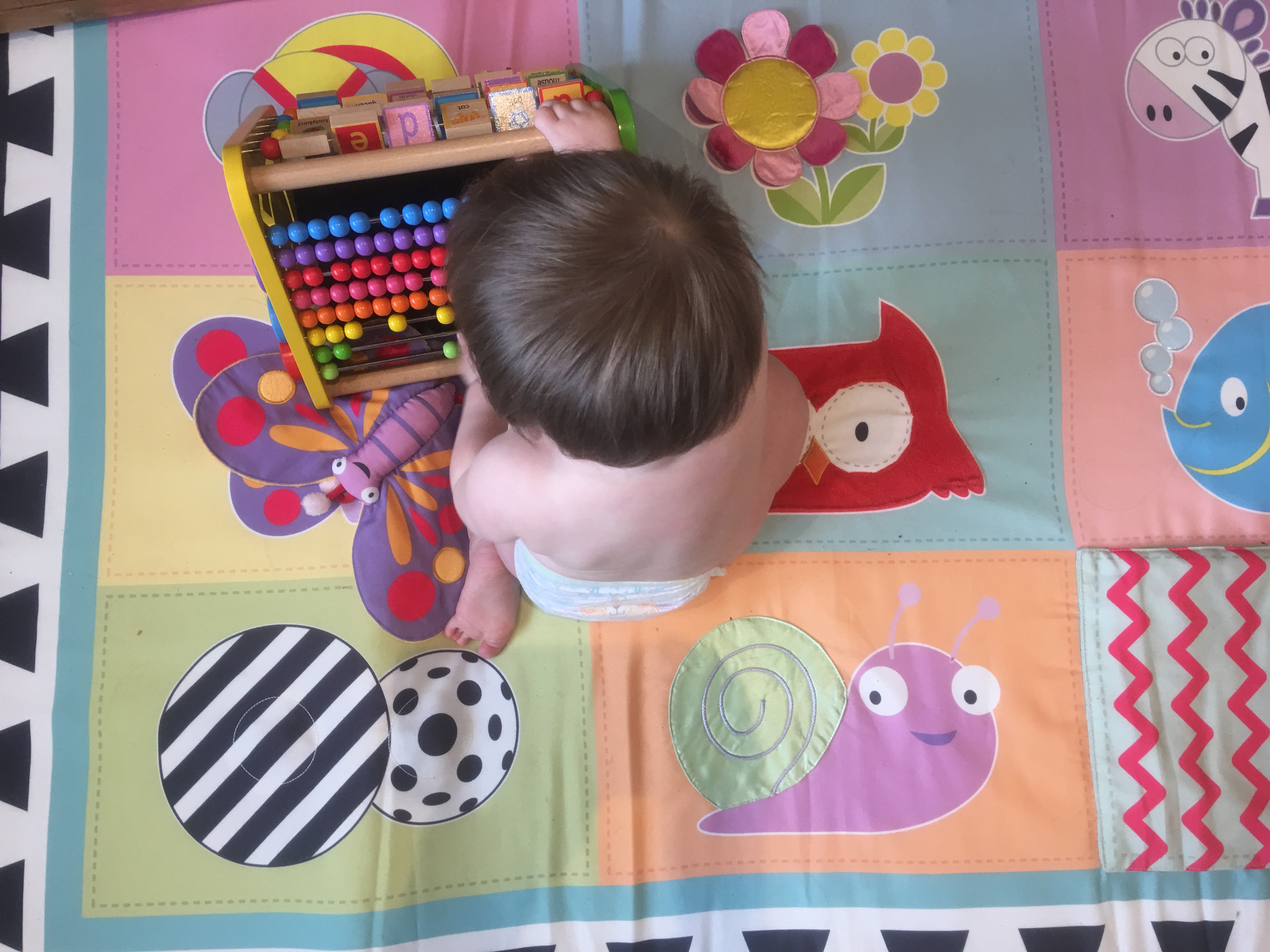 This clever double sided mat
Is perfect for playtime
For all the family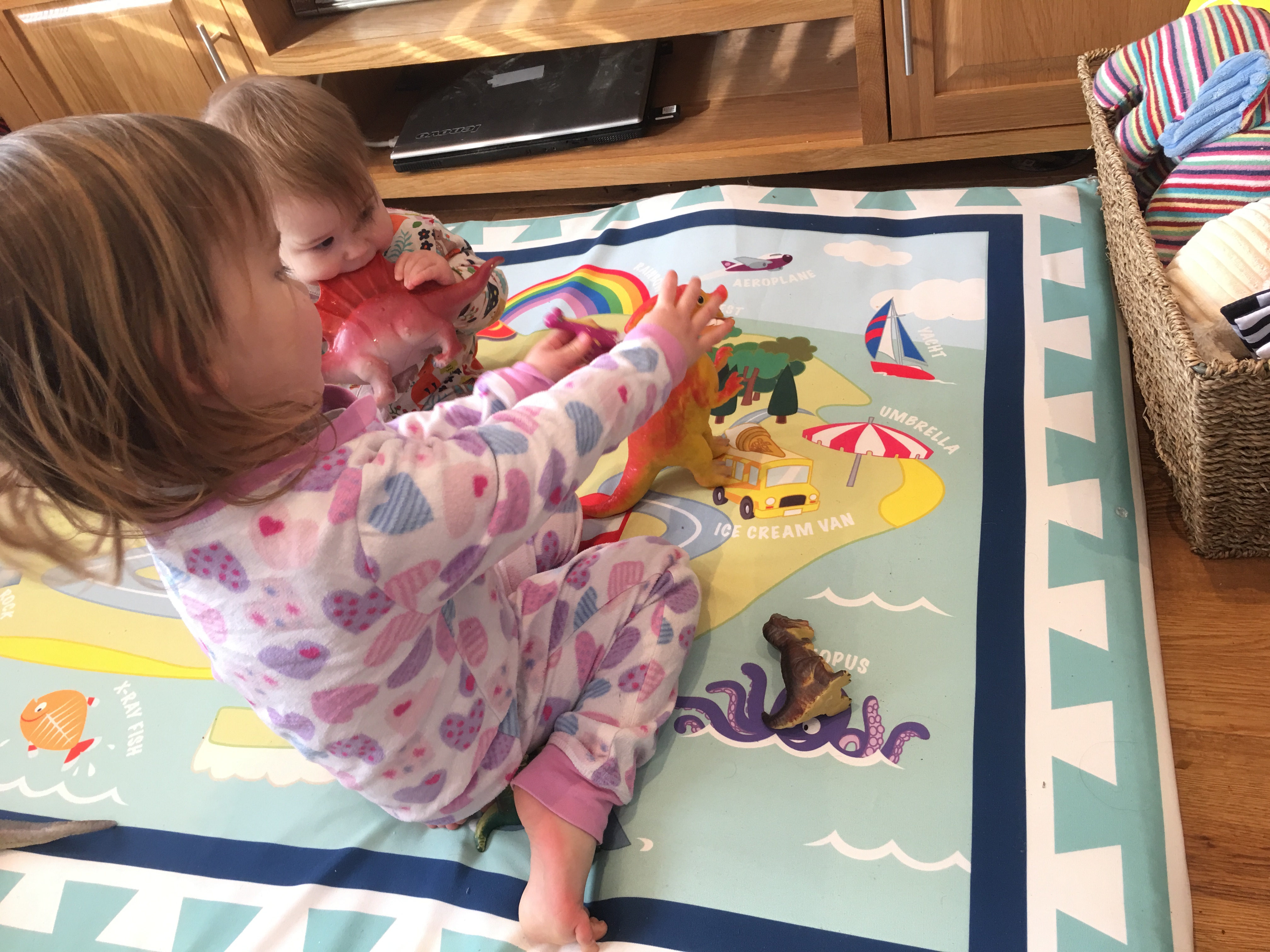 The Perfectly Padded Playmat is large
Huge!
It is 100 x 150cm
We have replaced our lounge rug
With the Jaycee Baby mat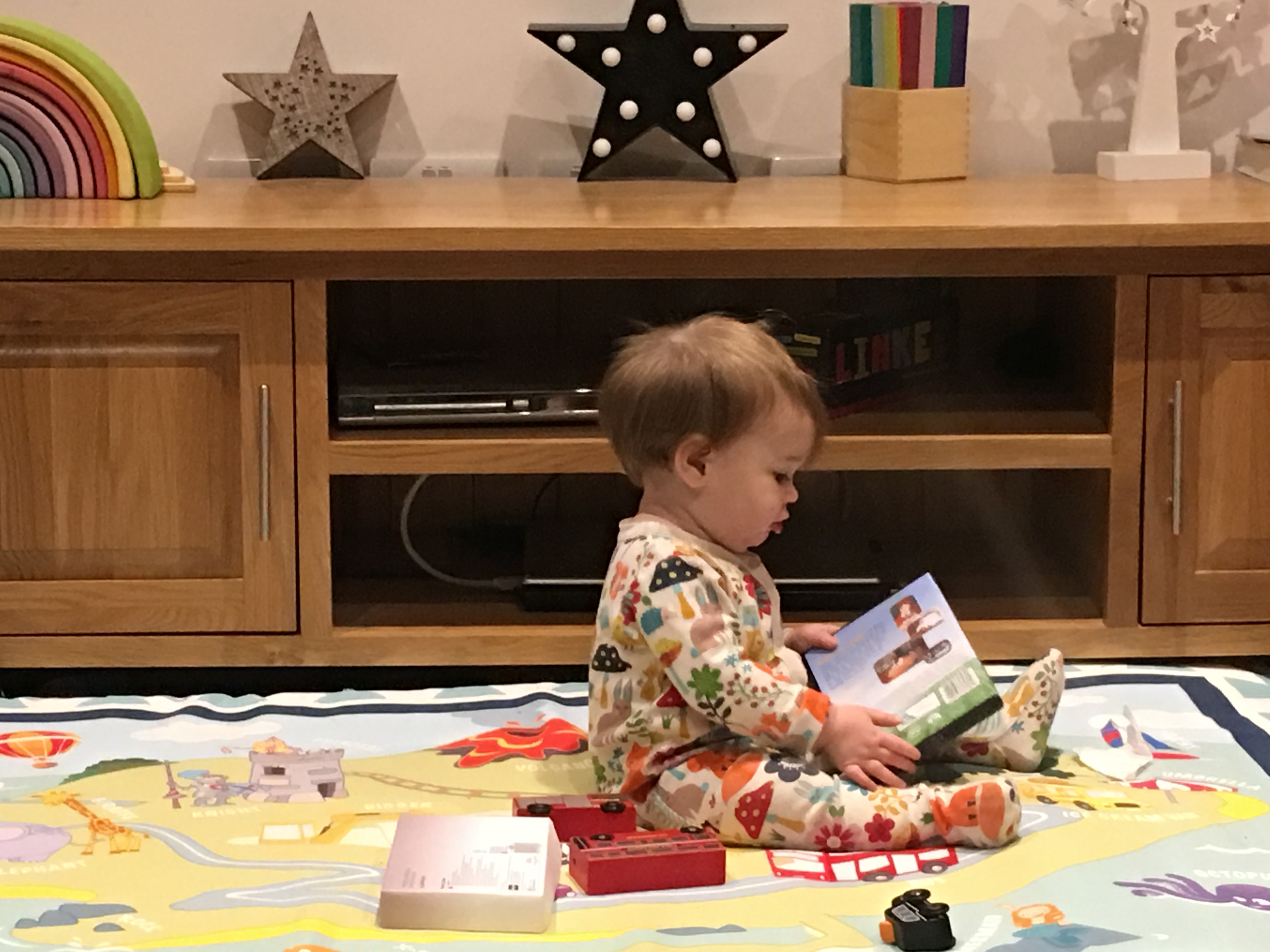 Our house has solid oak flooring
And every room has underfloor heating
Except for the lounge
So in this room
The 5cm thick foam padding is perfect
Not only does it protect baby from small tumbles
It also keeps the children warm as they play
And they all love to sit or lie on it to read and watch TV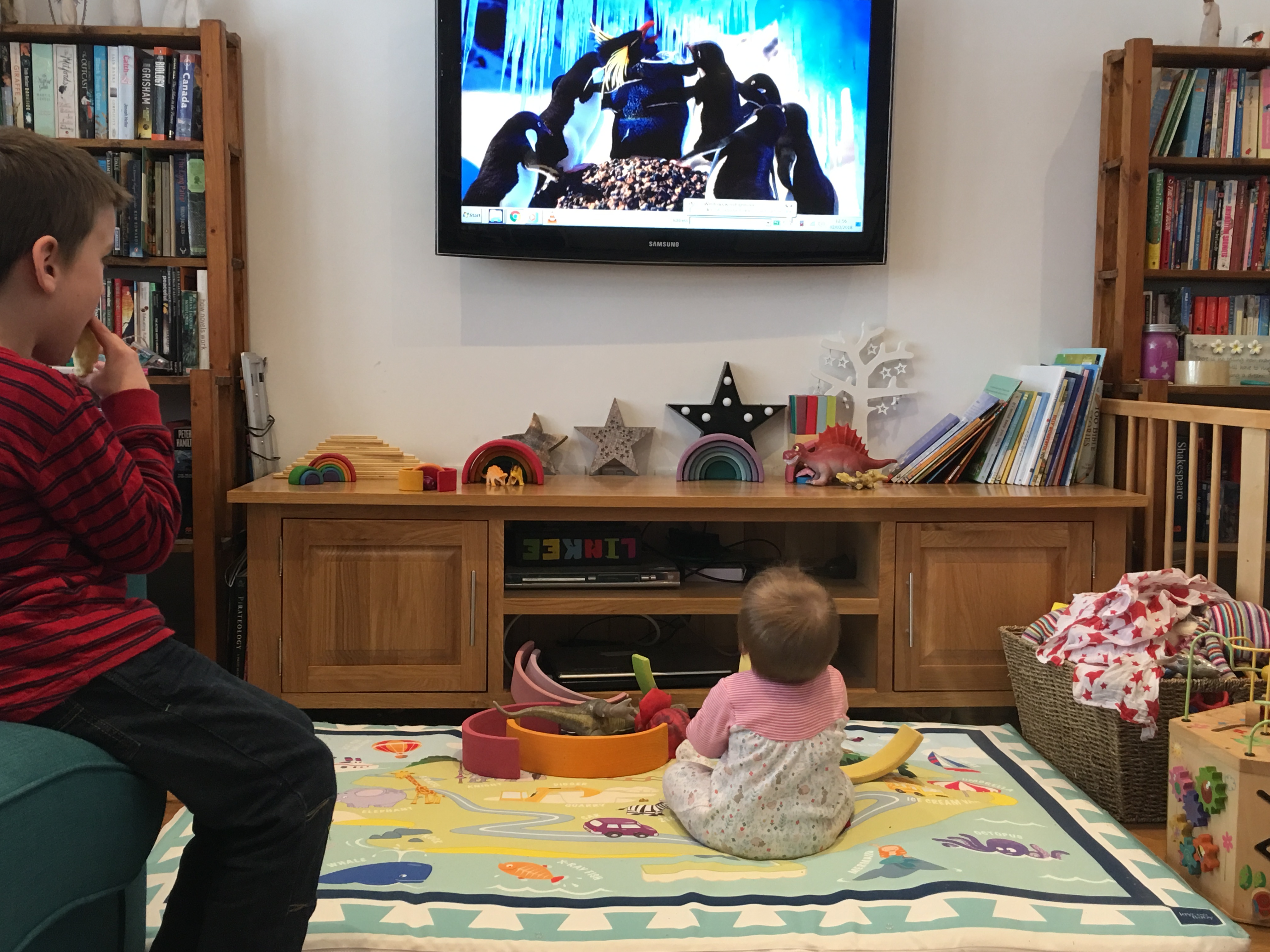 The playmat is also super for snack time
The water resistant cover makes mopping up spills effortless
There are so many reasons why the Jaycee Baby playmat
Has been such a welcome addition to our home
As well as it's carefully designed functionality
The mat looks good while still providing the sensory stimulation
And imaginative interactivity that babies and toddlers need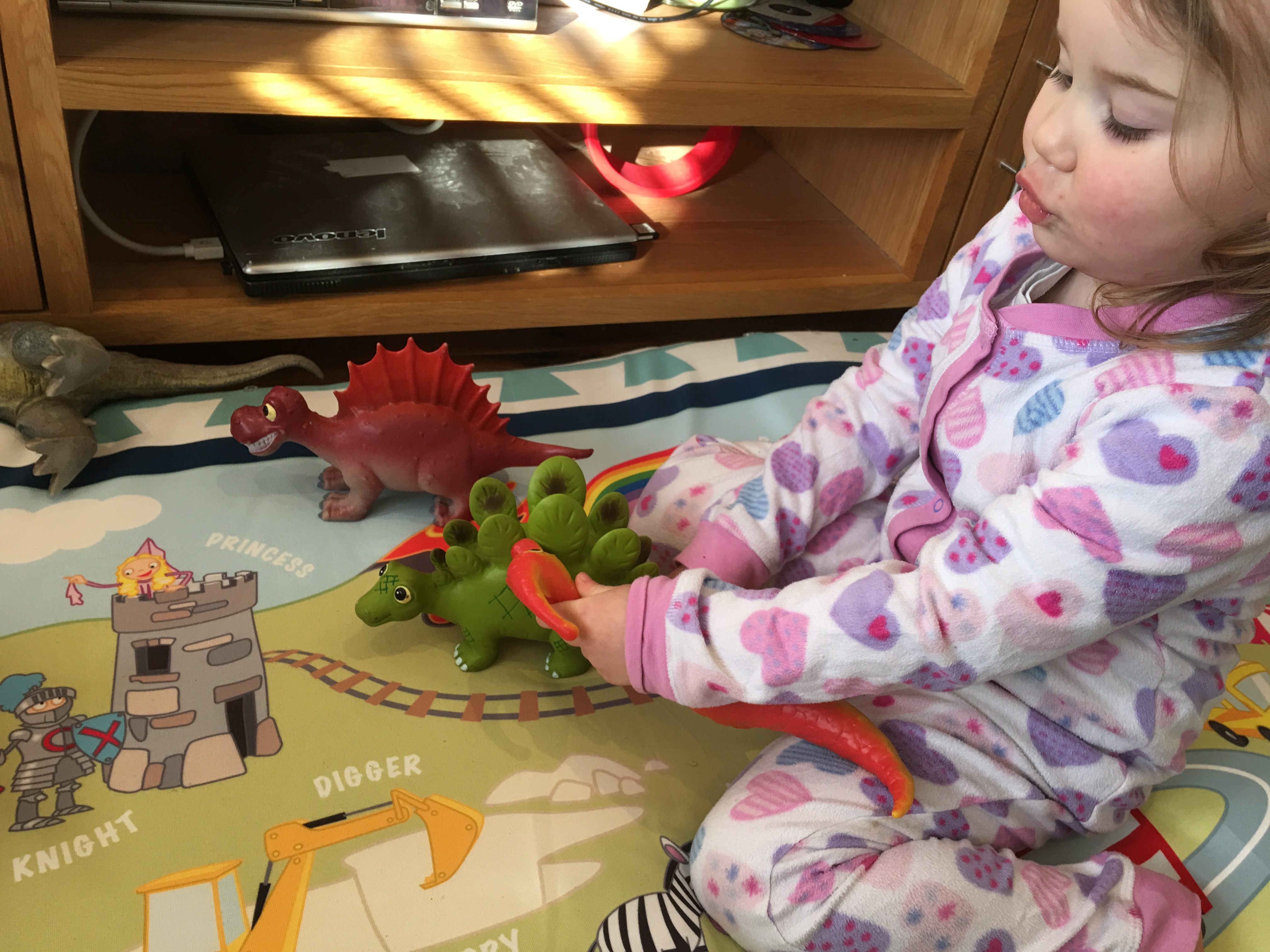 The Perfectly Padded Playmat is double-sided
And comes with a detachable plastic sheet for feeding and messy play
Every detail has clearly been well thought out
By an experienced parent
Who knows what families need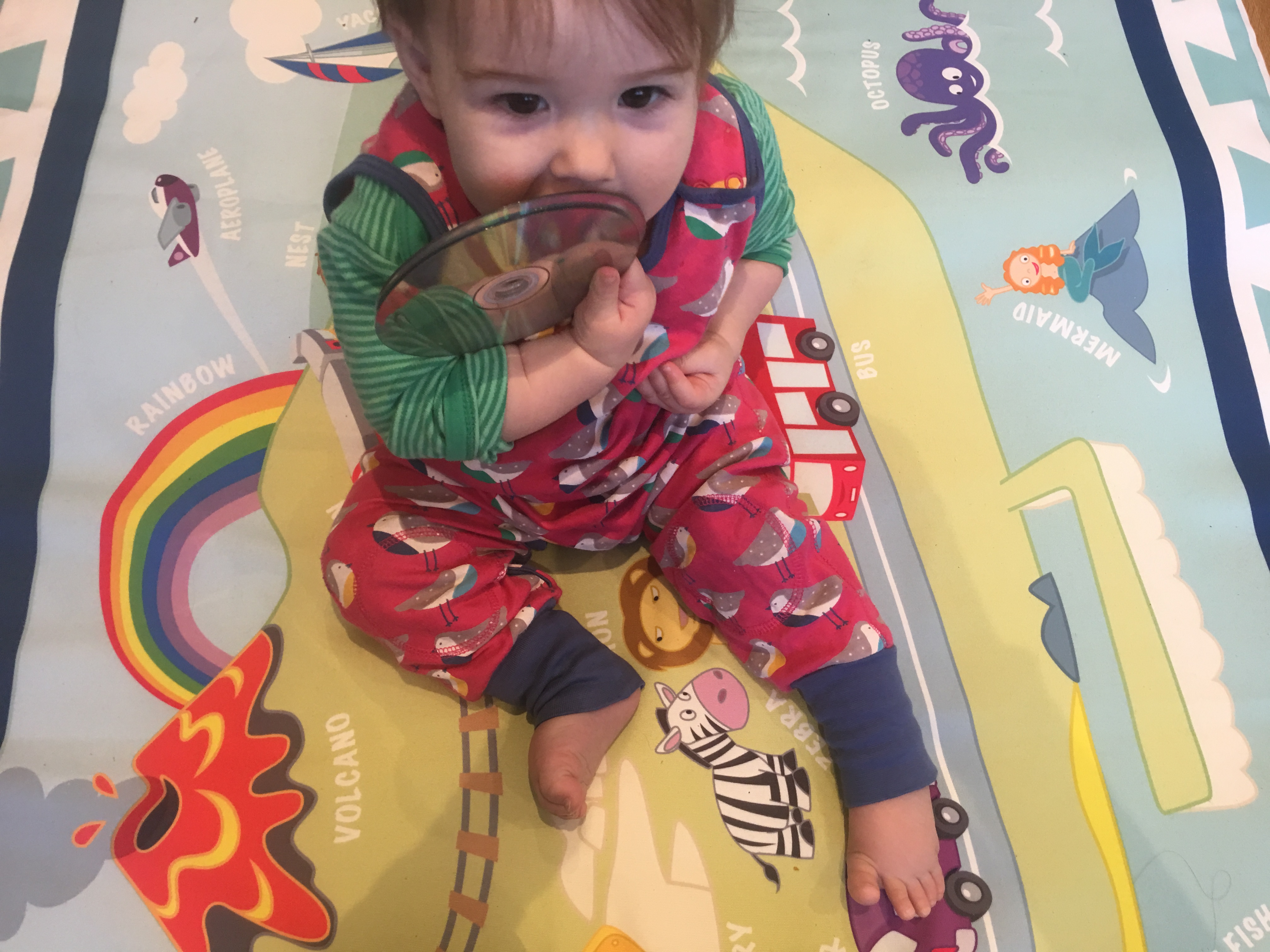 The water resistancy of the material
Means it is easy to mop up dribbles and spills
To keep the mat clean and hygienic
With four children running and crawling round
I am hot on hygiene
As if a bug strikes four children
It is basically hell on earth!
I love that this mat is so easy to clean quickly
And for a deep clean
You can zip the covers off and wash them in the machine
Bye Bye Bugs!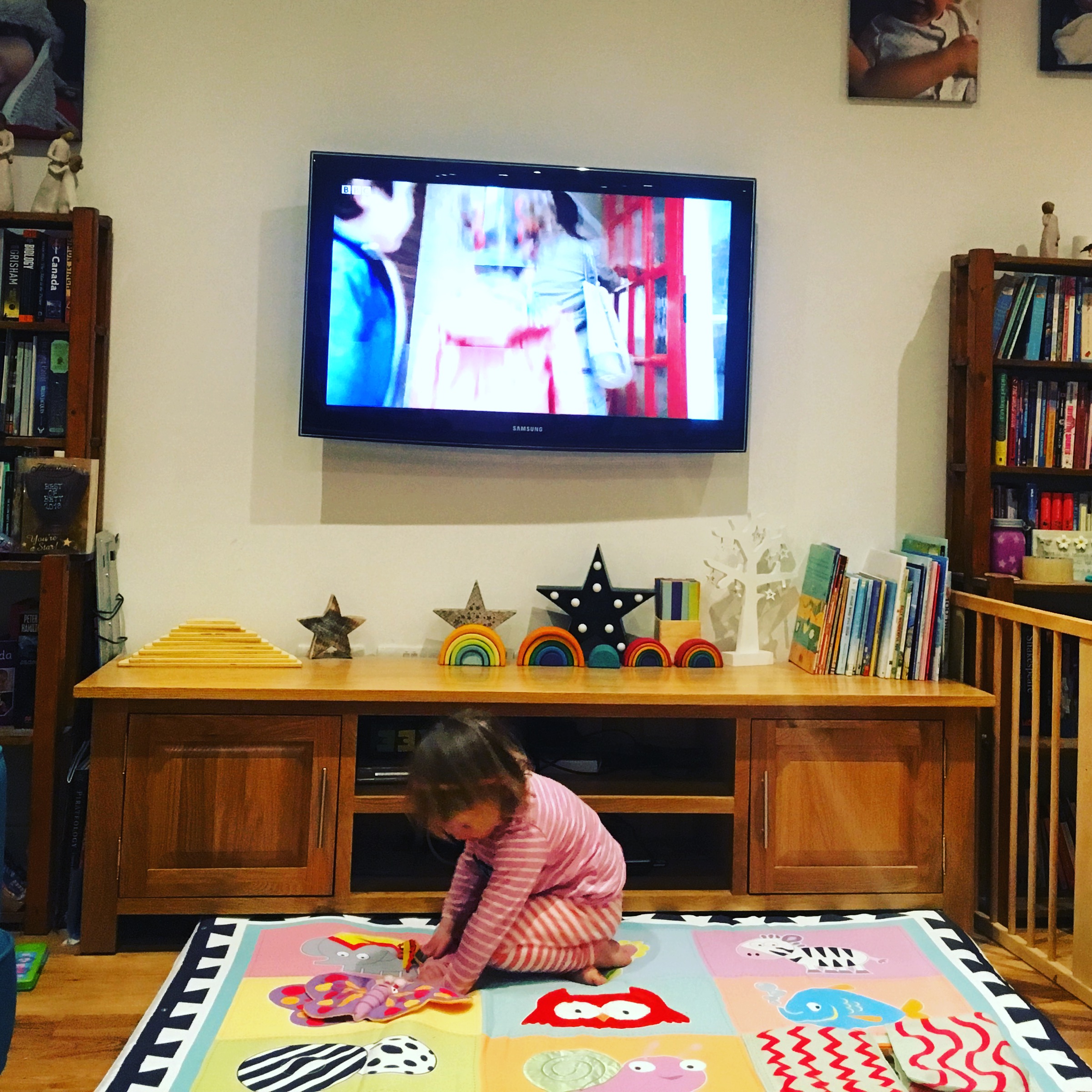 The detachable plastic sheet is a clever addition
It can be used on either surface of the mat
You can use it for feeding, painting, colouring, playdough and much more!
It also adds an extra waterproof layer
For using out in the garden on damp grass
Or by the paddling pool
Summer IS coming!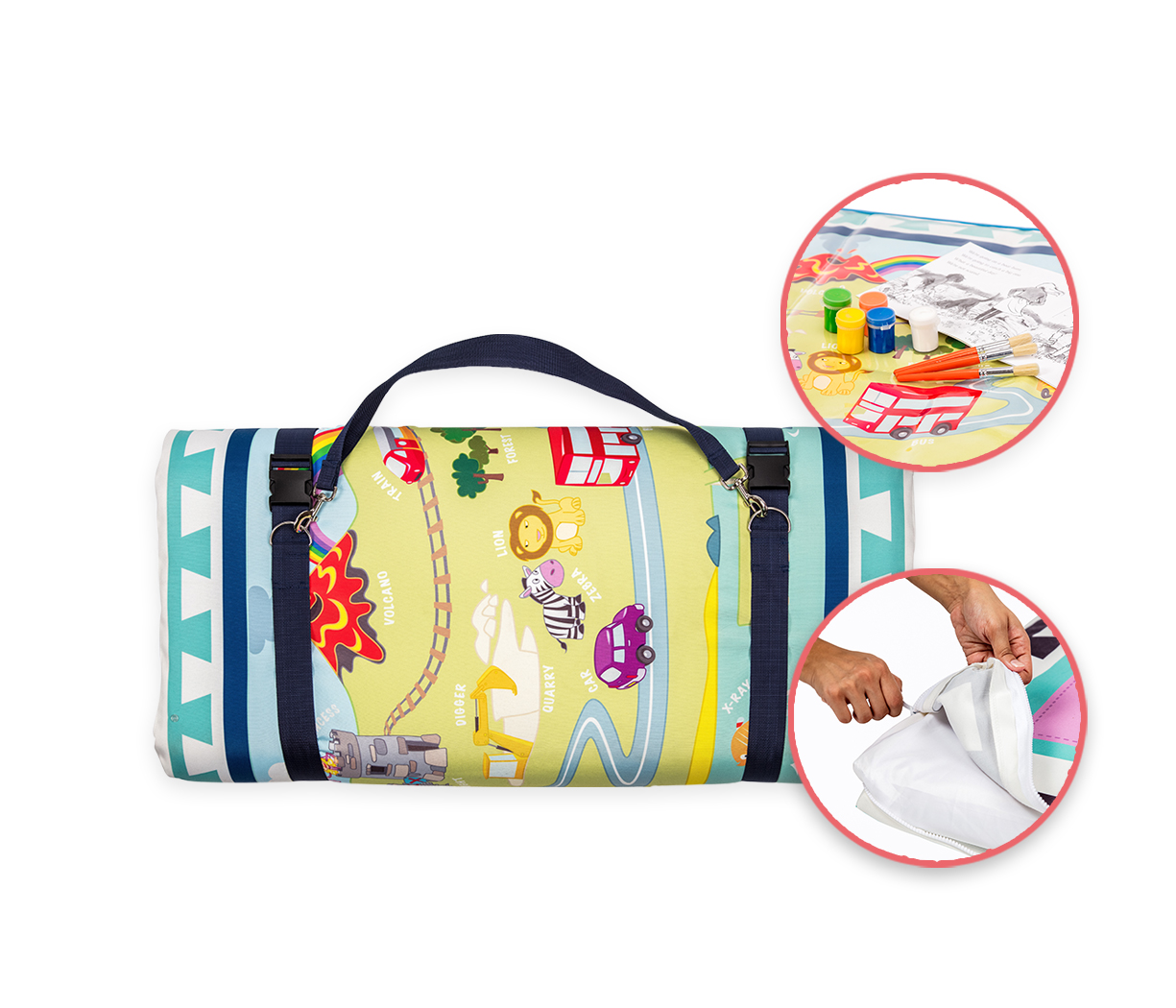 The mat folds up for storage
Though when folded it is still large and heavy
This is not a mat you would pop in the car to take to Granny's
In my opinion it is for your own home and garden use
Which with an RRP of £125 may make it seem a little expensive
But the quality is excellent
The design both innovative and intuitive
And this playmat will last well beyond the baby years
Making it excellent value for money I think
My almost 8 year olds use it for practising handstands and forwards rolls!
I use it for floor exercises when following a workout DVD
It is definitely a family investment
That you will find new uses for everyday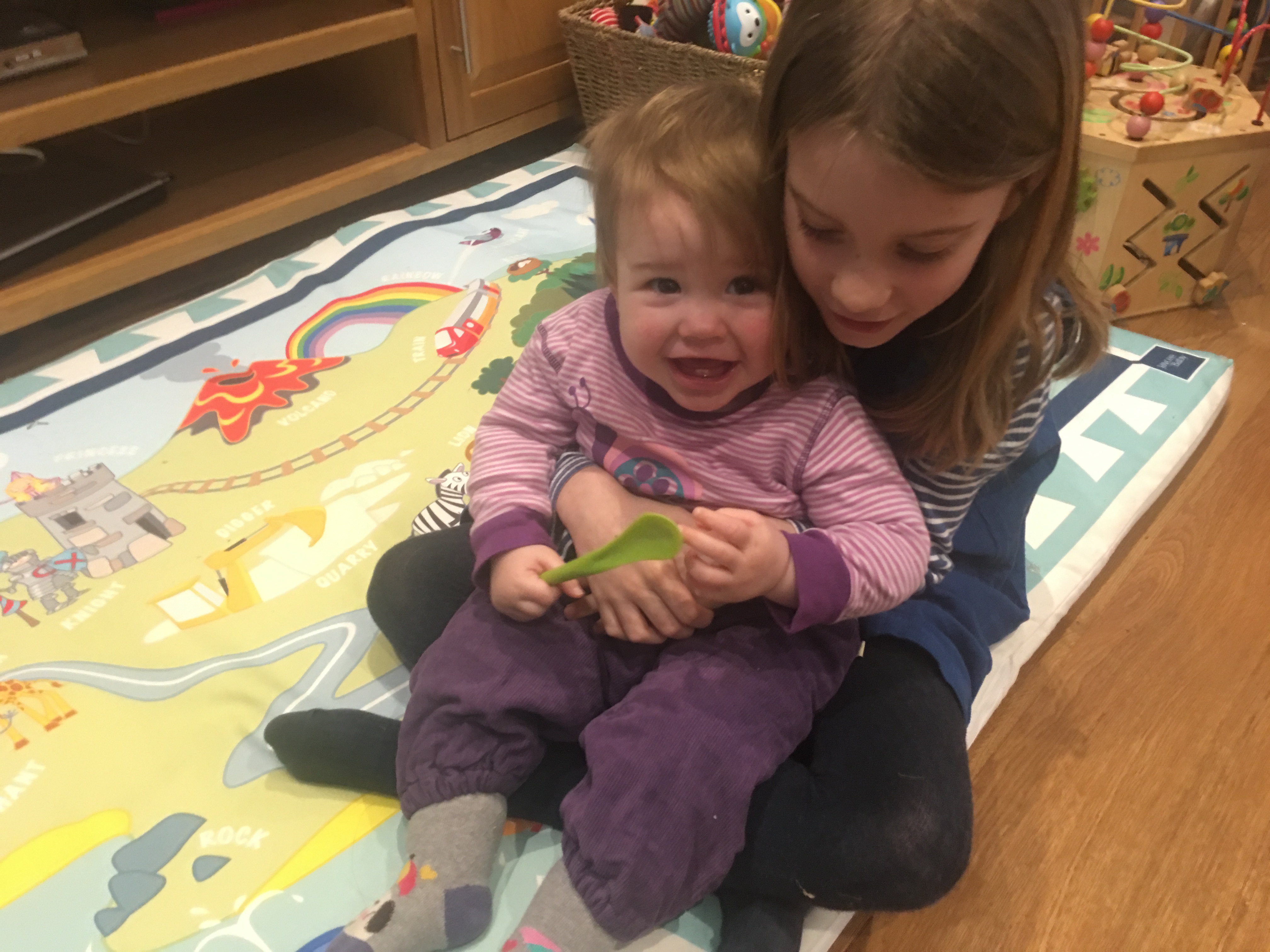 The mat has two sides
Let me first tell you about the baby side
The Baby Side
The baby side is the softer side of the 5cm thick mat
Perfect for tummy time and learning to roll over
Also super soft for a sibling snuggle
This side is primed for play
With bright colours
Contrasting patterns
And lots of different textures and sounds to explore
For new babies and beyond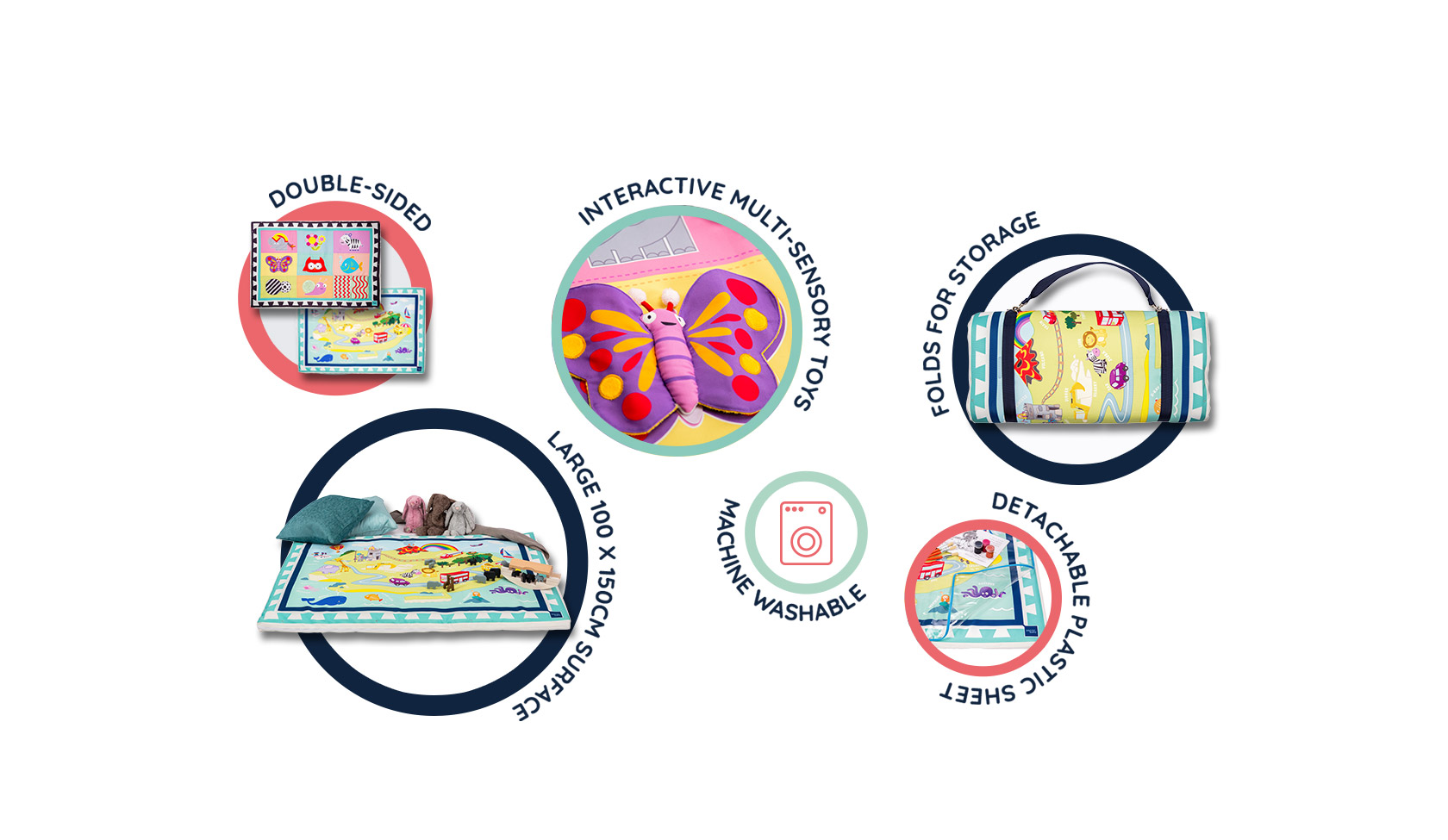 The black and white pictures and patterns are perfect for newborns
There is a large mirror hidden behind crinkle doors
Perfect for peekaboo and for baby to give themselves lovely dribbly kisses
To wave at themselves and giggle
This is Edie's favourite thing to do
The girl loves a mirror!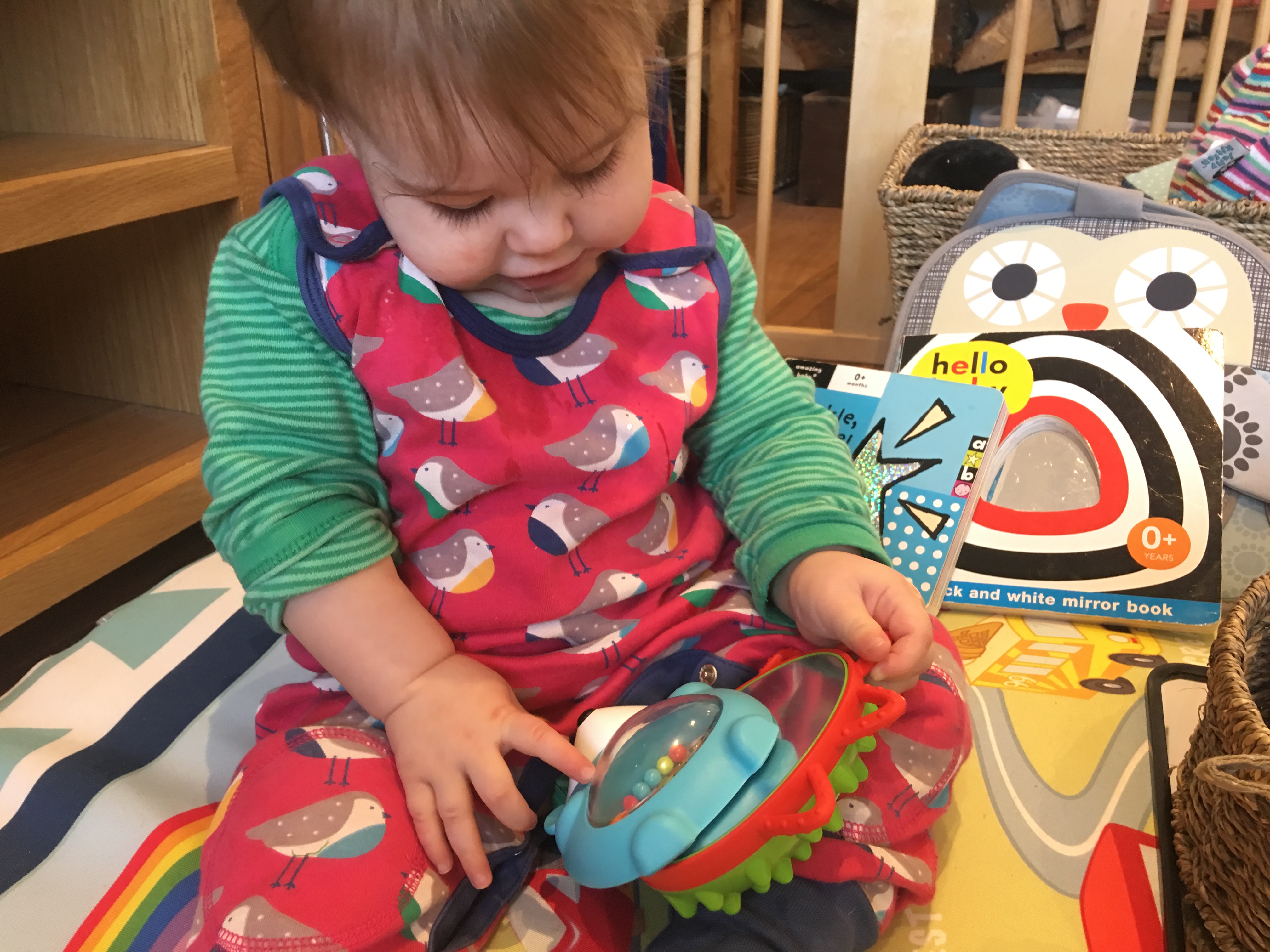 The mat houses black and white squeaky balls
A butterfly plushy with crinkly wings and numerous textures
A shiny spiral thread on the snail's shell
A colourful elephant's tail to find and pull
Smooth bubbles to explore
Different flower petal textures to feel
And a super cute soft owl with a textured beak
So many ways to play and features to explore
The Toddler Side
The toddler side is the firmer side
It is perfect for learning to crawl and walk
Soft enough to cushion any falls
When learning to stand!
This diagram shows how the padding of the mat is made up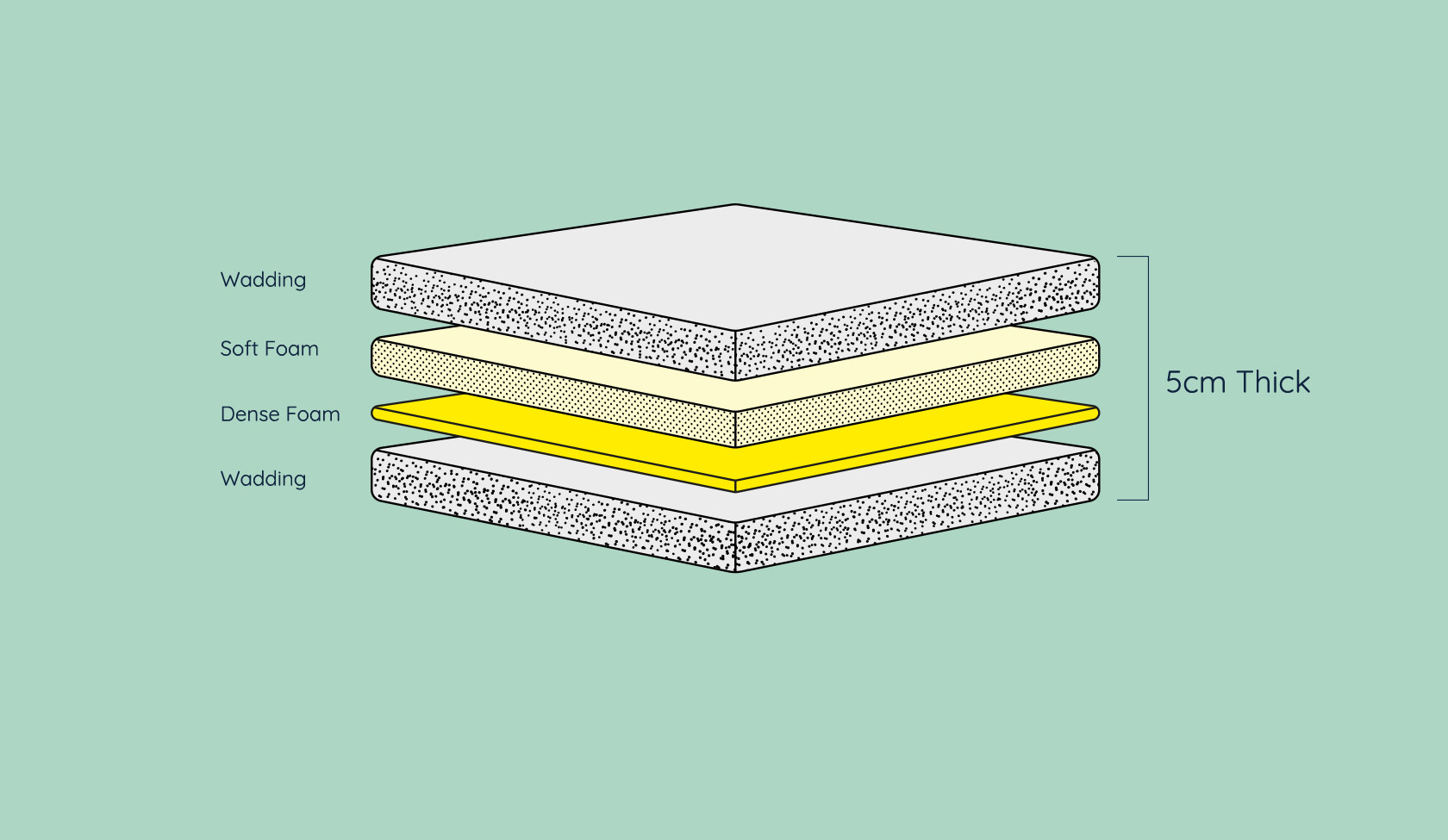 The toddler side is an island map design
It has road and railway
And a sea to sail boats
The landmarks are labelled
To support early learning
And to help young toddlers to discover new objects and words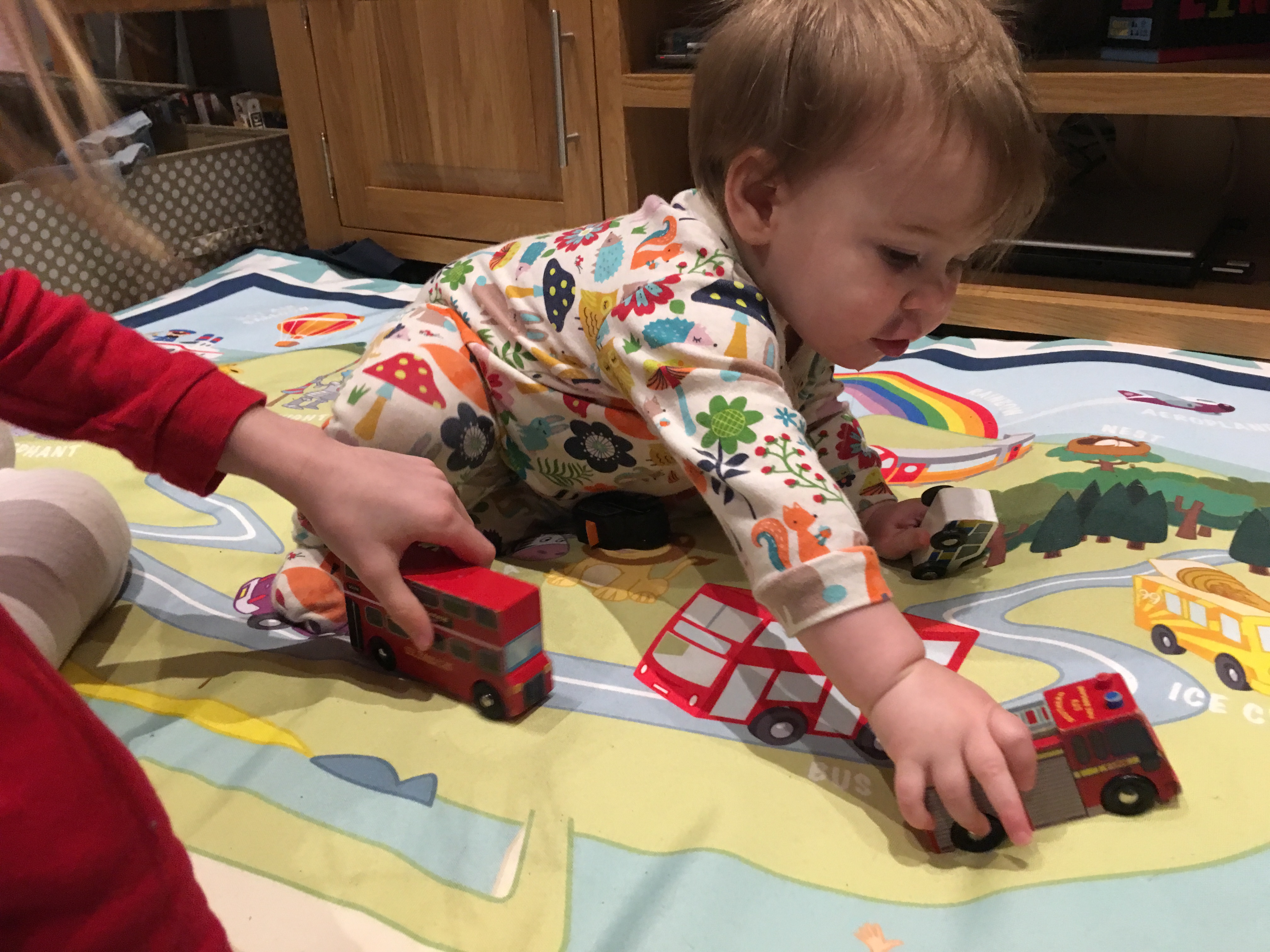 This side of the mat has been designed to encourage conversation
Inspire imaginative adventure
Scaffold storytelling
And promote play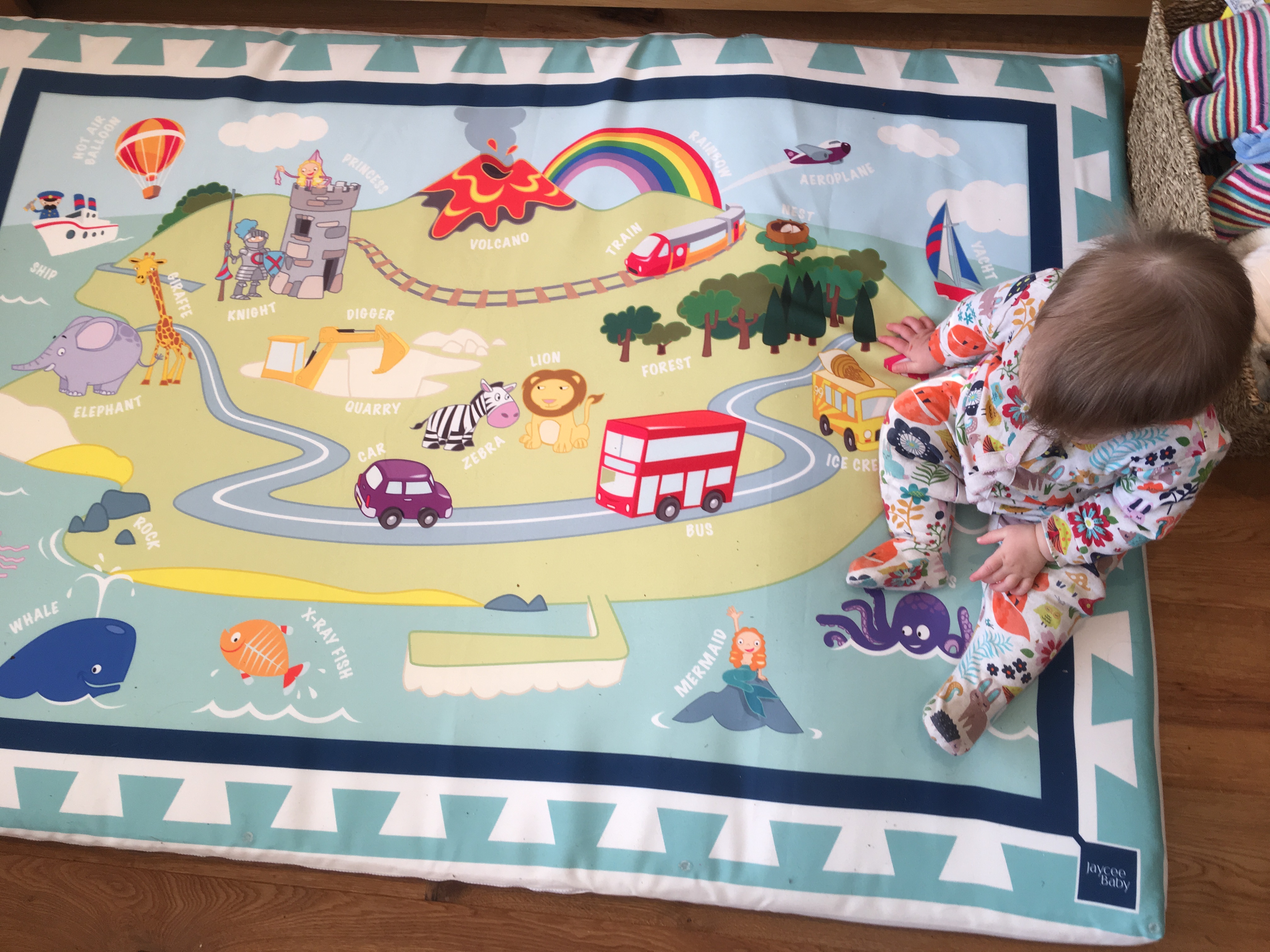 All my children
11 months to 7 years
Get something from this playmat
And the luxury of such a large size
Is that they can all play together
Sit and lie together
With a little room to spare!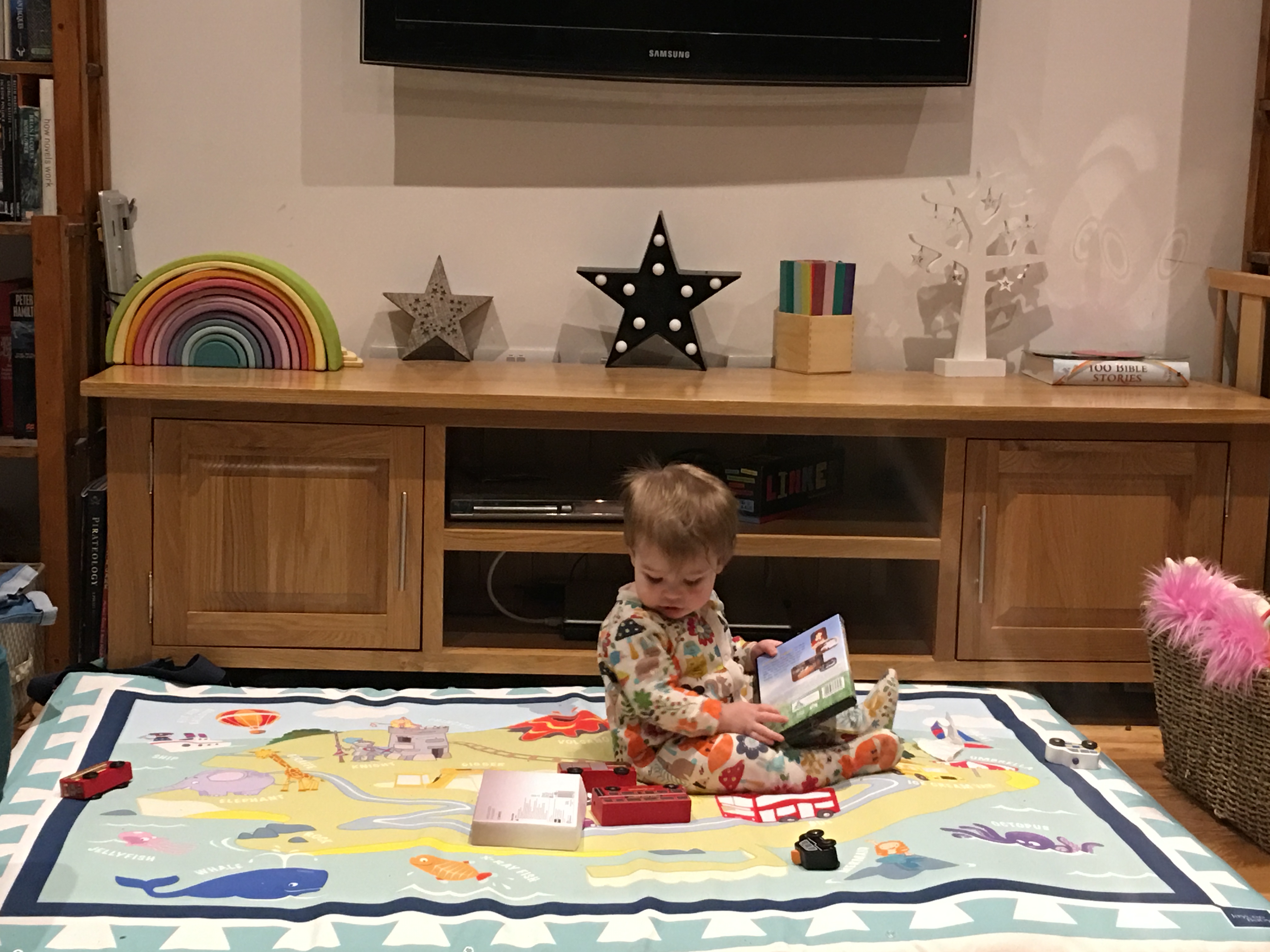 I could go on and on and on
About this playmat from Jaycee Baby
And all its fantastic features
But you do not need to only take my word for it
Have a read of these rave reviews
I think the Jaycee Perfectly Padded Playmat
Would make a great gift for a new baby
And a perfect present for a first birthday
A gift that will keep on giving
That will provide fun for all the family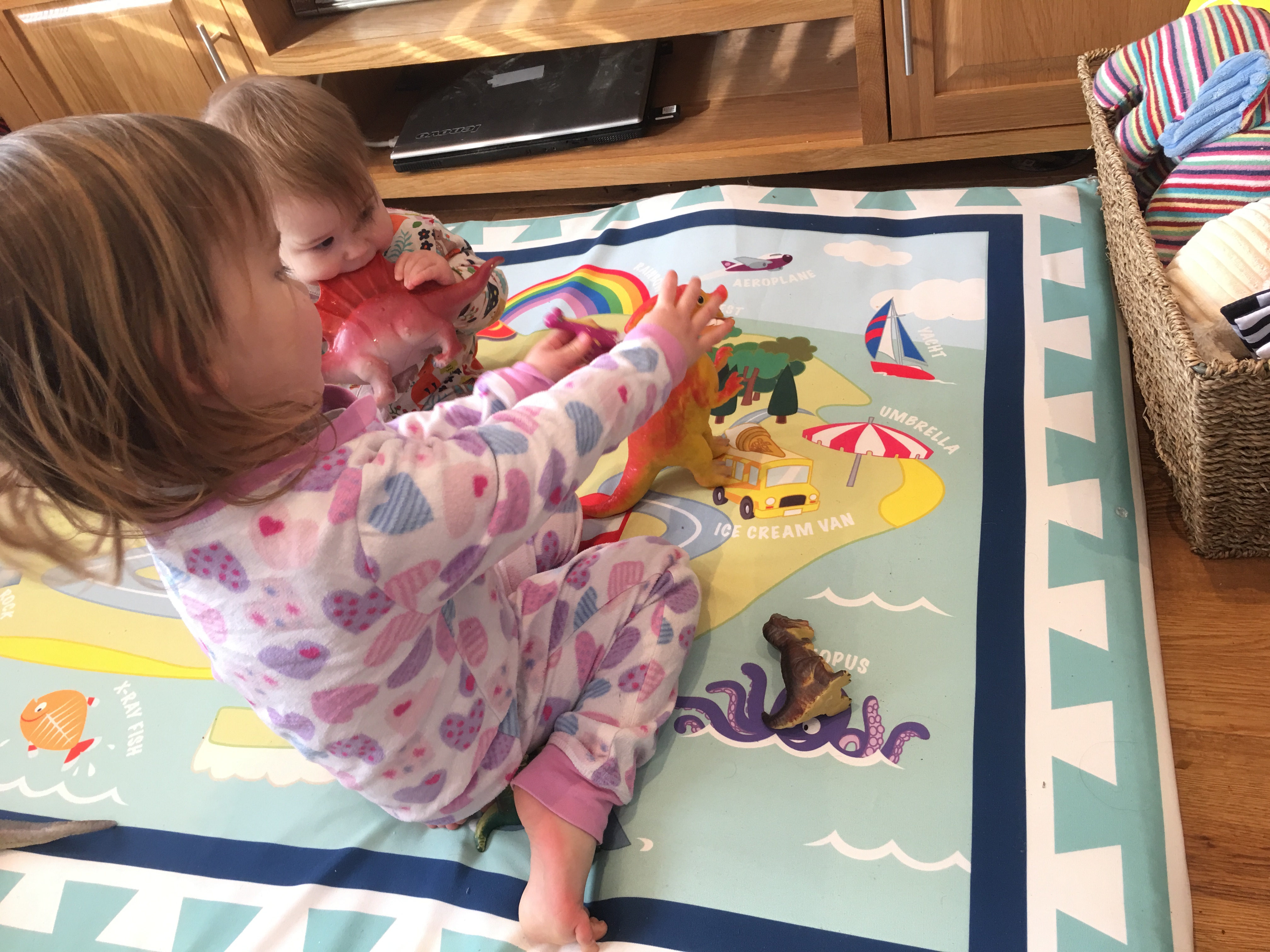 If you would like to win a Jaycee Baby playmat of your very own
Then keep an eye on my Instagram feed today
For a chance to do just that
For another chance to win you can enter The Frenchie Mummy's giveaway
And Jaycee Baby are also offering a discount code right here
Friyay!
We were sent one Jaycee Baby Playmat for the purpose of this review