When our beautiful Edie Mae came along
For a moment I thought our family might be complete
But after not very long
I started to wonder
Could we
Should we
Have one more baby?
Edie is now almost 16 months old
And I am still asking the question
Every single day
Having another baby
Is always on my mind
It is really hard to describe
But I want to try
As SO many people message me on Instagram
About being broody
And how you truly know when your family is complete
So this post is me trying to share my feelings about babies
And me
And our family
Age
In one month and two days I will be 42 years of age
My first reason for thinking we should not have another baby
Is thinking that I am too old to be a mummy again
Except this year so many people I know who are my age
Are having babies
First babies, third babies, fourth
Lots of older women are having babies
And though I am old
David is four years younger than me
And I am quite a young 42 year old
My post 40 health check gave me a heart age of 35
I am in fairly good health
My main concern is that I do have weak core muscles
And I have a bad lower left back
I am not on any medication
And I am quite active
Not sporty
But busily active
I think another pregnancy would possible be harder
But I think it would be okay
Two years ago about to turn 40
I fell pregnant with Edie
And not much has changed since with me since then
I do think about what it would be like to be 52 with a ten year old
But I will be 50 when Edie is 10
And really
What is two years?
Siblings
Everyday I wonder if having another baby is fair on our living children
Next year if we were to have a baby
Esther and William would be 9
Bea would be 5 and Edie 2
Would they want a new baby in their lives at these ages?
They all adore Edie
They play so well with her
And she has brought so much joy and laughter into our lives
The first two years with a new baby
Are unrelenting hard work
There is no doubt about it
A new baby impacts on every aspect of family life
And affects every relationship
But on the whole in a positive way
By the time a new baby is at the delightful age that Edie is now
The children would be 10, 6 and 3
When I look at the numbers they make sense to me
10, 6, 3 and 1
12, 8, 5 and 3
16, 12, 9 and 7
20, 16, 13 and 11
They are not crazy age gaps
Are they?
Large Family Logistics
There are logistical considerations with another baby
We can fit one more child in our current car
But it would leave us no room at all for buggies and baggage
We would most likely need a bigger car
Or a specialist car seat arrangement
Flying abroad would not really be an option
We would be committing to all our holidays being in UK
Or taking European road trips
To be honest we have been talking about making this commitment
If we got a dog
So I am sure we could make it for a baby
Money
There is also our finances to consider
One more mouth to feed is not an issue
But one more set of dance classes
Music lessons
University fees
It soon all mounts up
Mother Risks and Baby Health
There are implications of my age to consider
Risks for me and for baby
What if the baby dies?
What if the baby is premature?
What if the baby has special needs?
These are all genuine concerns
They have been with all our babies
I was 33 when Esther and William were born
Almost 34
I have always been an older mum
I was post 40 with Edie
I know the risks
And yet …
It does not stop me wanting a baby
Other People
I worry that other people will judge us
I worry that people will think we are greedy
Think we should count our blessings
And be happy with the children that we have
I worry that people would not be sympathetic
If we were to fall pregnant
And things did go wrong
Other people are a worry
The Gap
I do wonder
Not often
But I definitely do wonder
If it is not A baby I want
But my baby
Our baby
Our forever baby
Our Matilda Mae
Am I trying to fill a gap that can never be filled?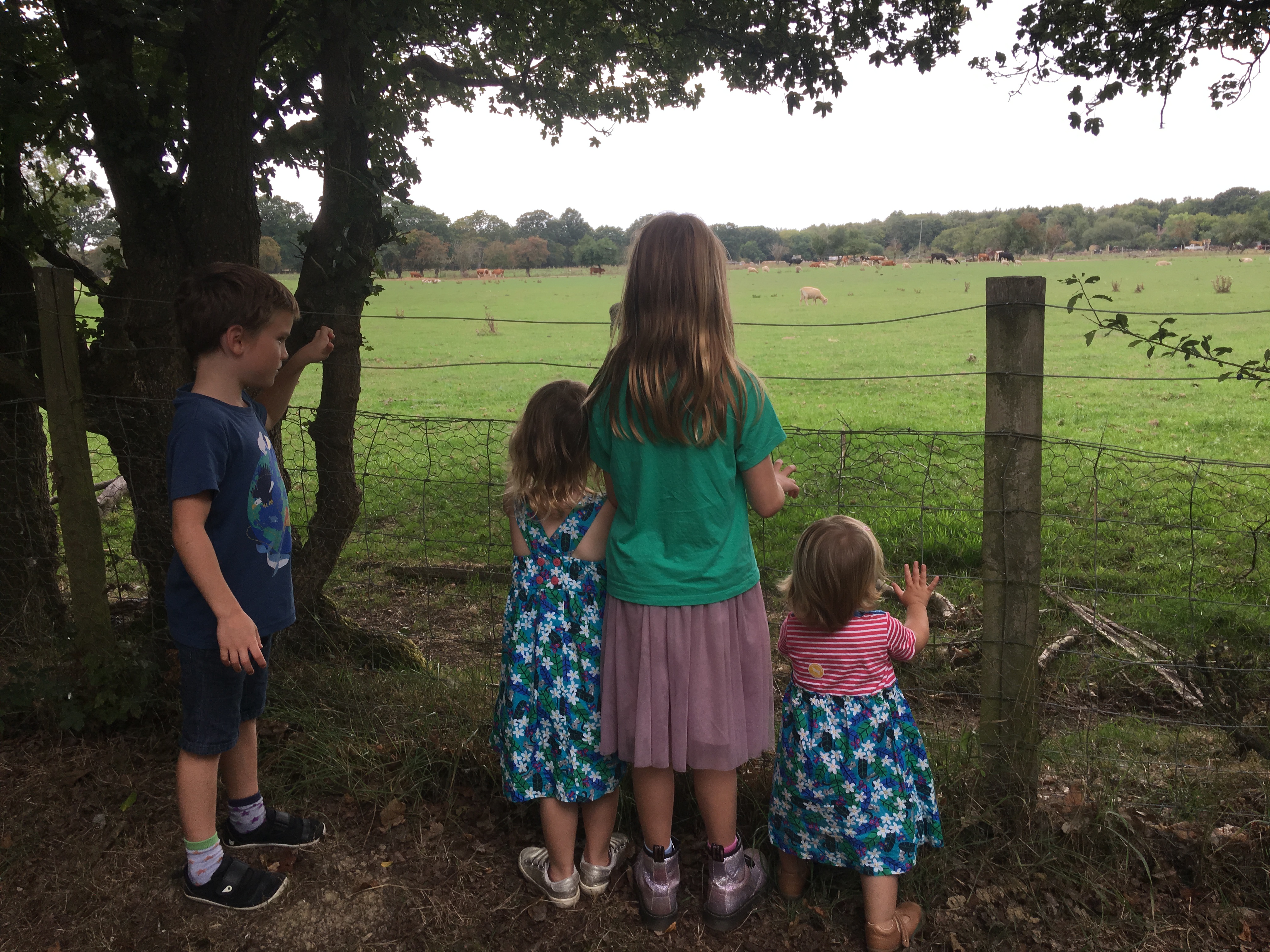 The Future
Why do I want another baby?
Because I am a mummy
This is what I do
It is what I am good at
I love being pregnant
I know there would be tough days
I love breastfeeding
I cannot imagine never doing those things again
Because we are already a large family
I see us our family living in a mild state of creative chaos
I see a large house with a rambling adventure garden
Filled with fun and laughter
I see our shabby furniture with teens and tweens
Draped over it
Reading books
Crafting
Making animations
I can see us sharing stories by the fire
Playing board games round the table
Having parties
Family feasts
I want to have a home that children bring their friends to
And the friends never want to leave
I want my children to have a band of siblings
All with a fierce bond
And a sense of belonging
I want them to always have each other
To look out for one another
I want to have a busy noisy life
We are never going to have a flash house
With clean sparkling furniture
We are all a little mad here
A little muddled and haphazard
But we are already all of those things
One more of us can only add goodness
I know that a new baby will be hard
At times it would be very hard on all of us
But another child would be a beautiful gift for all of us
For now and the future
We would be like The Weasley's I imagine
With all the eccentricities of the wizarding family
And ALL the magic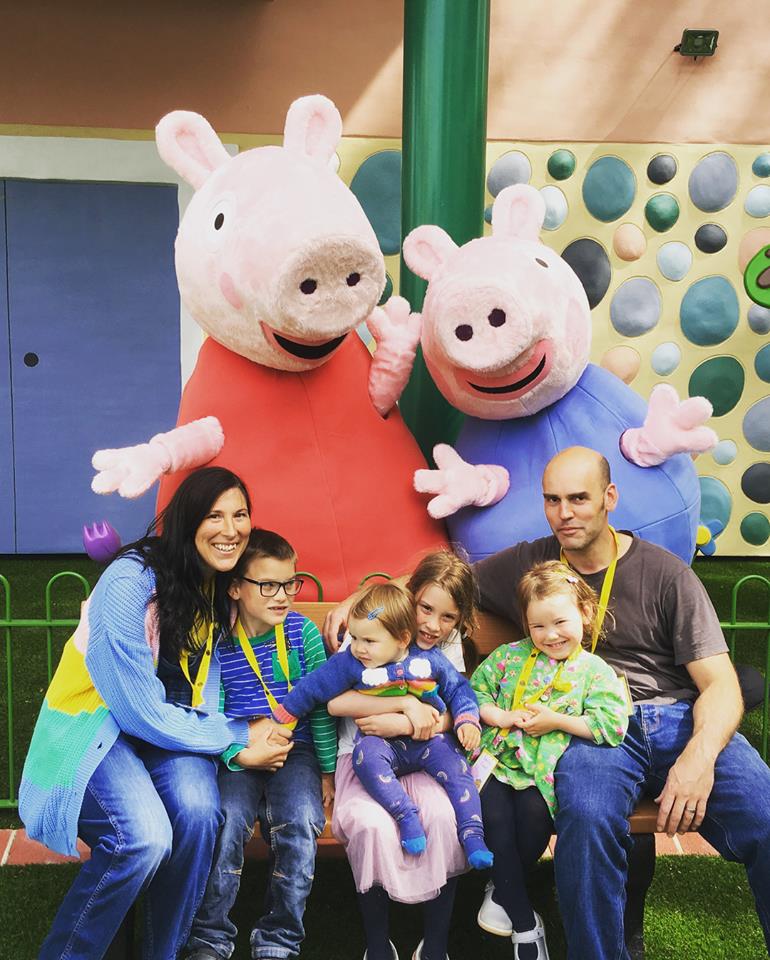 Why Not?
So why the hesitation?
Why do I not want a baby?
Because they might die
And that would be so terrible
For all of us
Because I might die
David might die
Because no one can guarantee tomorrow
Because no one can tell me
It is okay to go ahead and have a baby
Everything will be okay
Because no one can tell me it will be alright
And Yet?
I am still asking the question
Every single day
Could we
Should we
Have one more baby?