After our recent Gruffalo Hunting expeditions
Edie has a new favourite story
She LOVES The Gruffalo
And can now identify all the animals in the book
Including butterfly, dragonfly, kingfisher and woodpecker
Edie loves to listen along to the first half of the story
Then she likes to go back to the beginning of the book
To spot the different animals
While she loves The Gruffalo
I think she is also a little scared of him
Him and his child!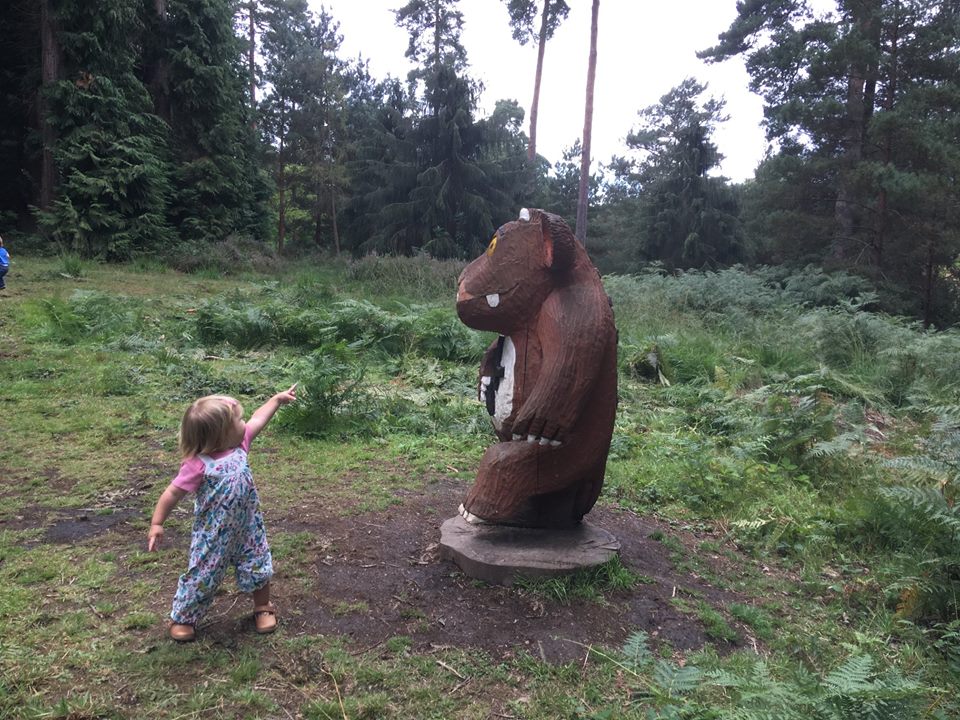 When Edie likes a story
She likes to hear it over and over again
To help her understanding of new vocabulary
And to get to know the characters in a book
I like to create story baskets
To encourage book inspired play
We collected pinecones from the forest floor
To put into Edie's Gruffalo basket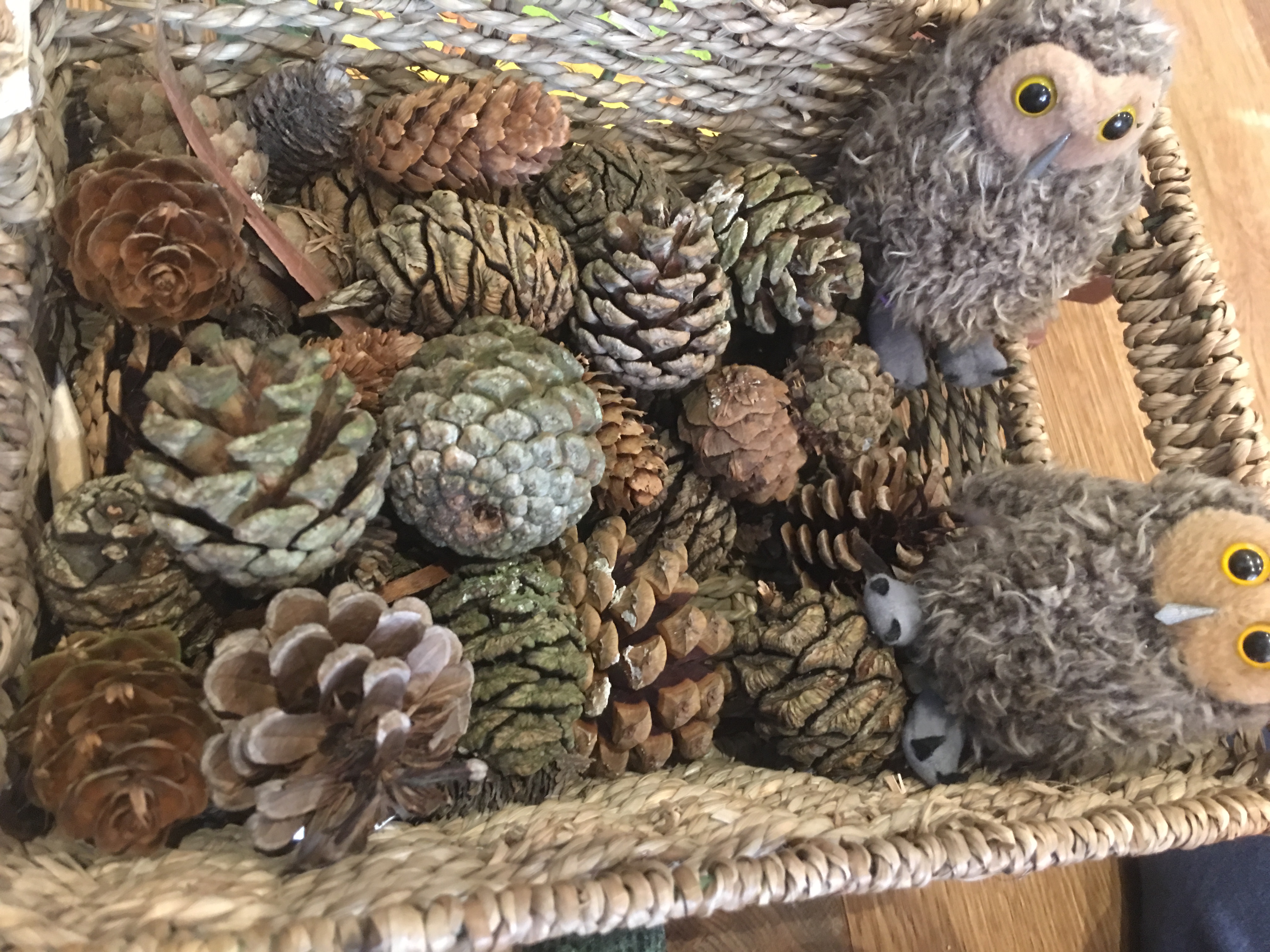 On top of the pinecones
I placed some Gruffalo's Child finger puppets
Snake, Owl, Mouse, Fox
And The Gruffalo's Child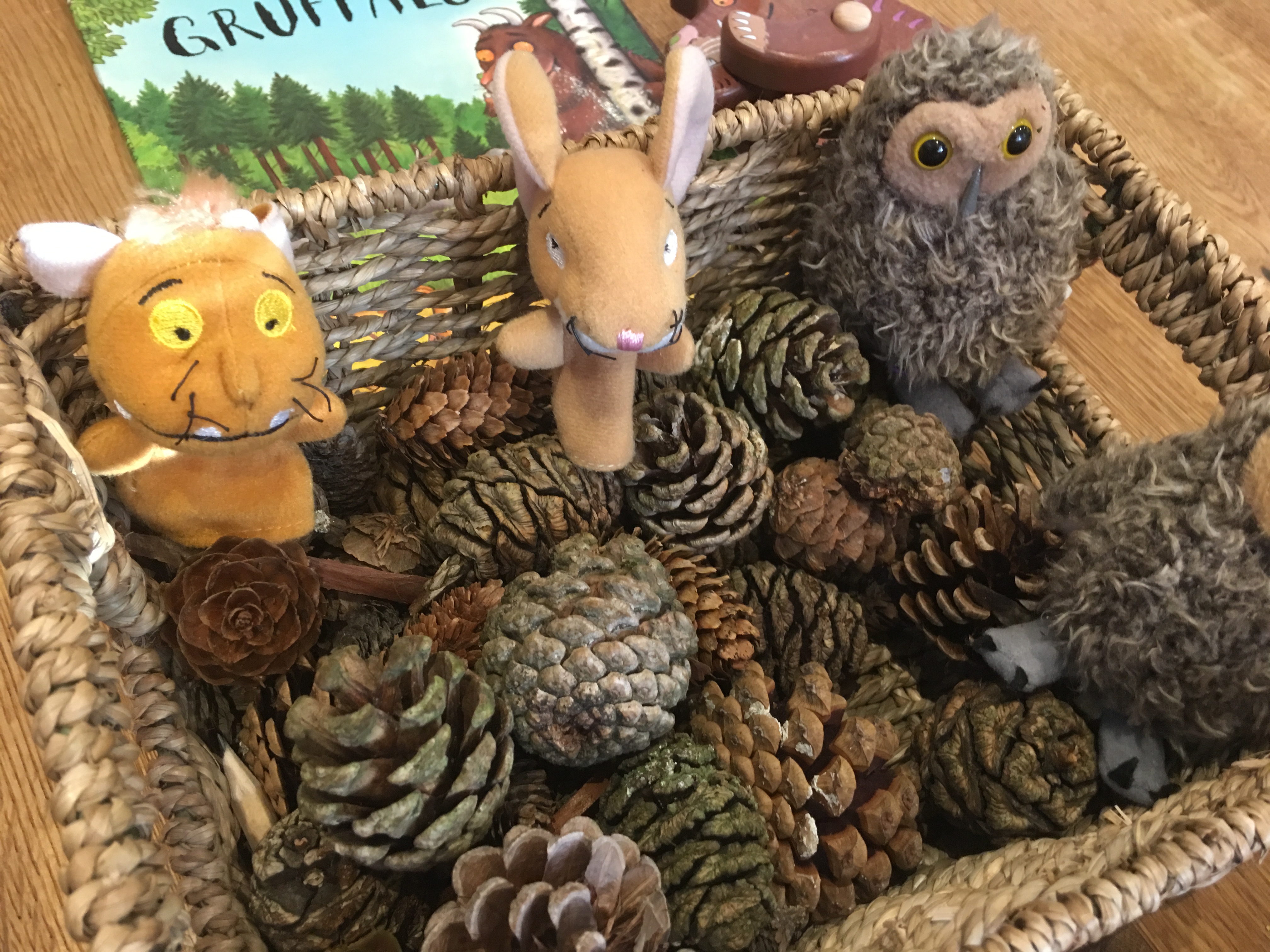 I also added extra owls
So that we can tell other autumn stories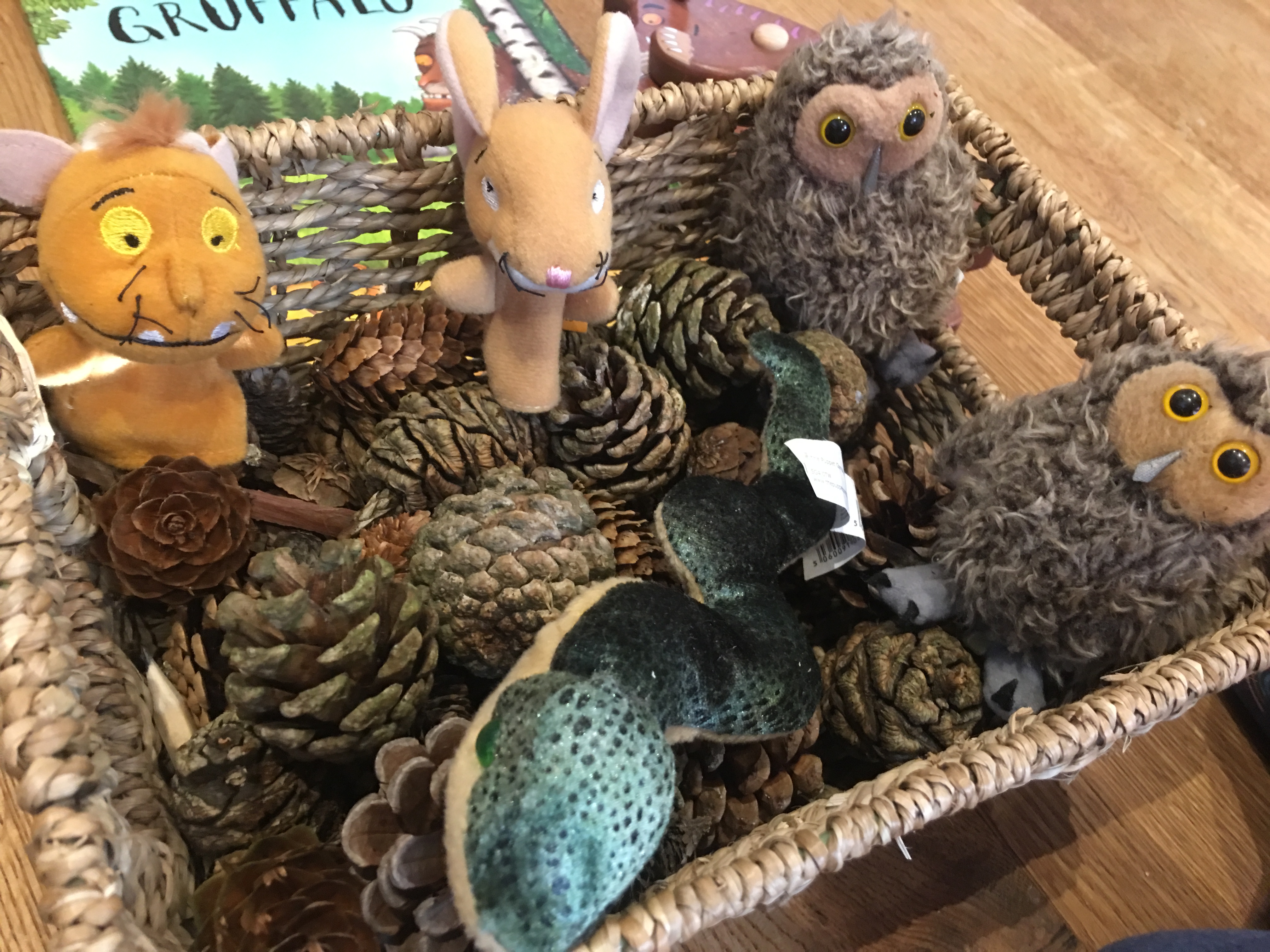 And an extra snake!
I also added our gorgeous wooden Gruffalo
And wooden Mouse
Both by Bajo at Babipur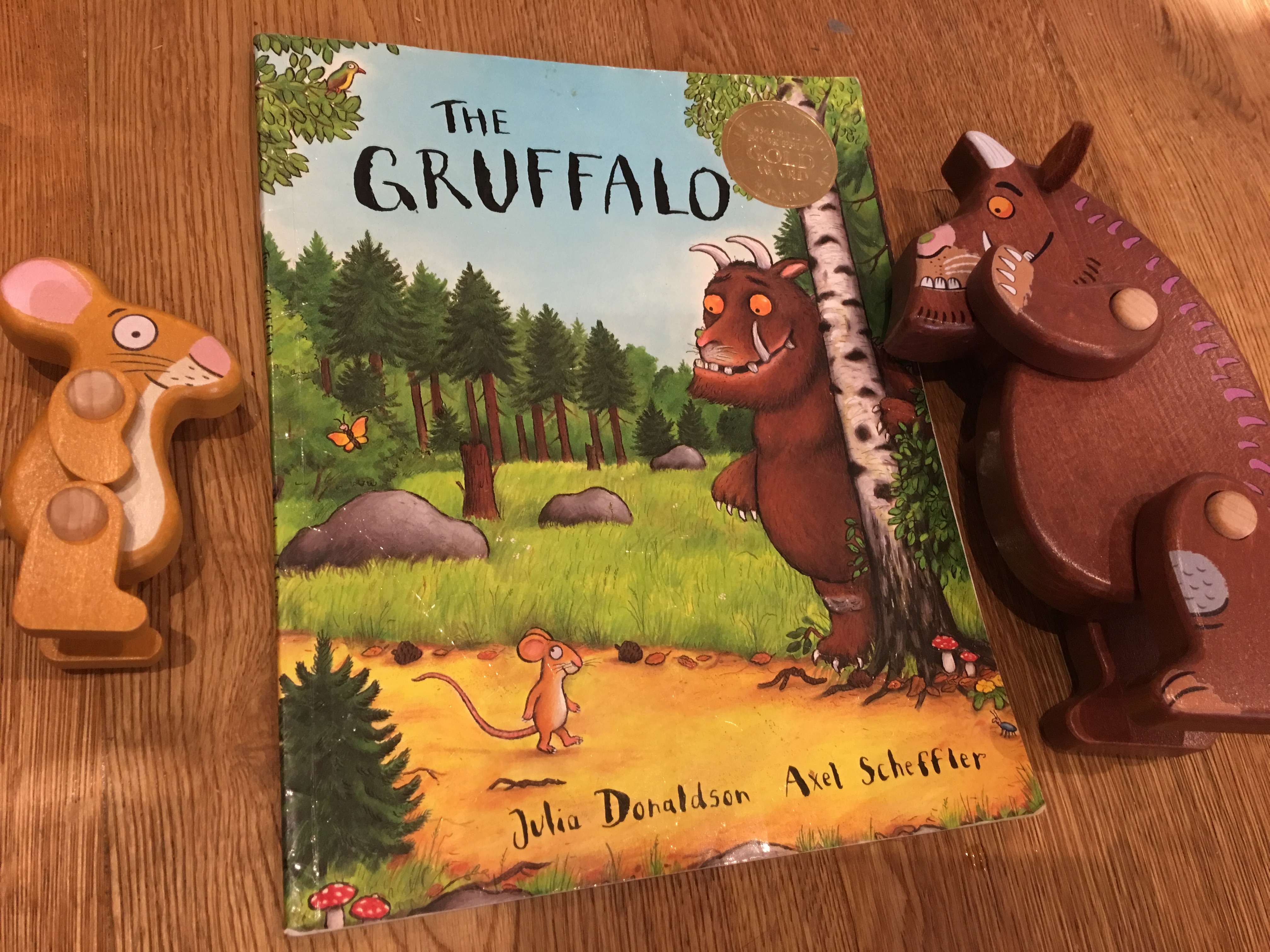 Edie loves looking at all the toys
She takes them out one by one and gets me to name them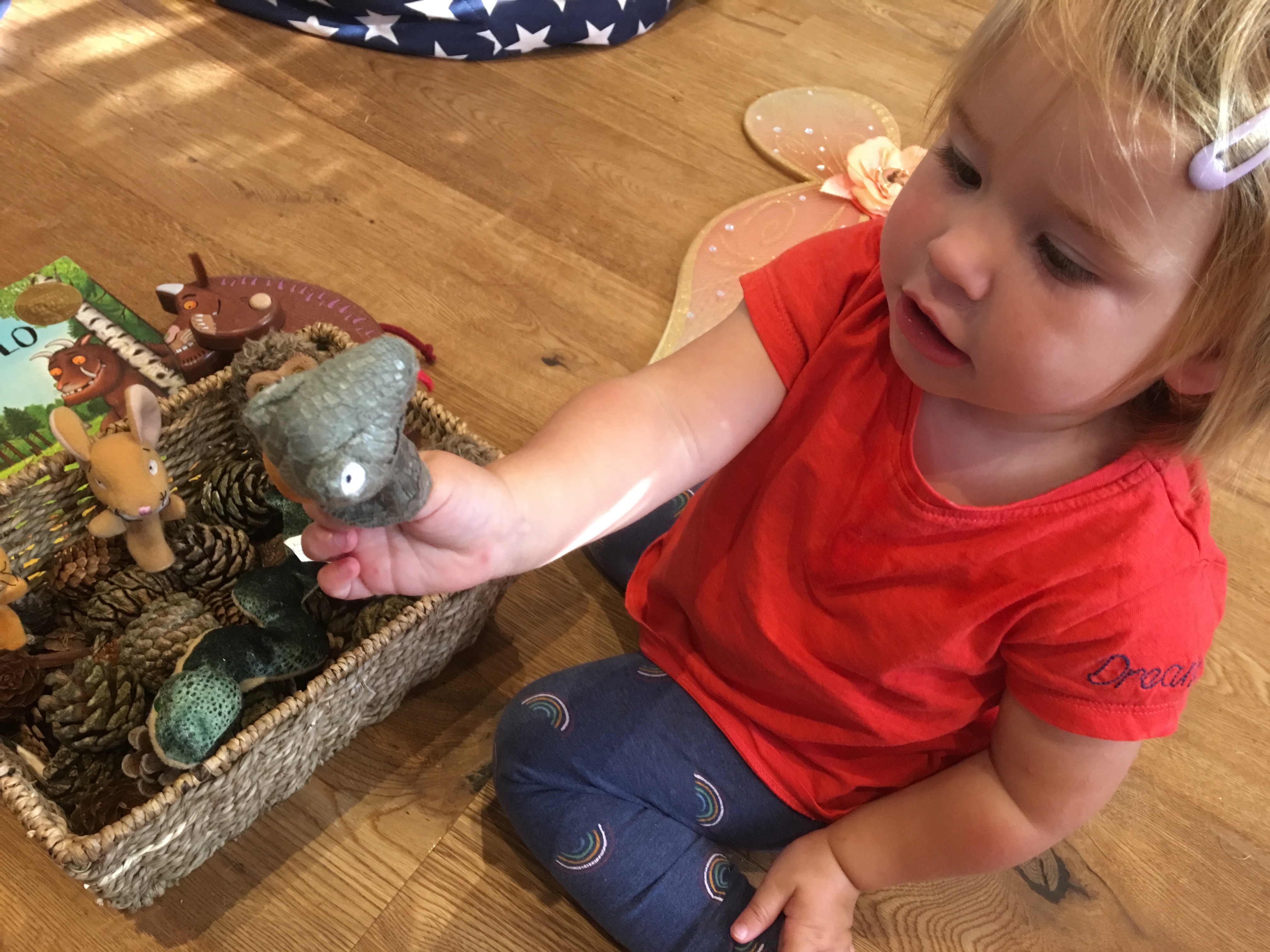 She holds her Gruffalo while I read the story
And we find all his features as they are listed in the book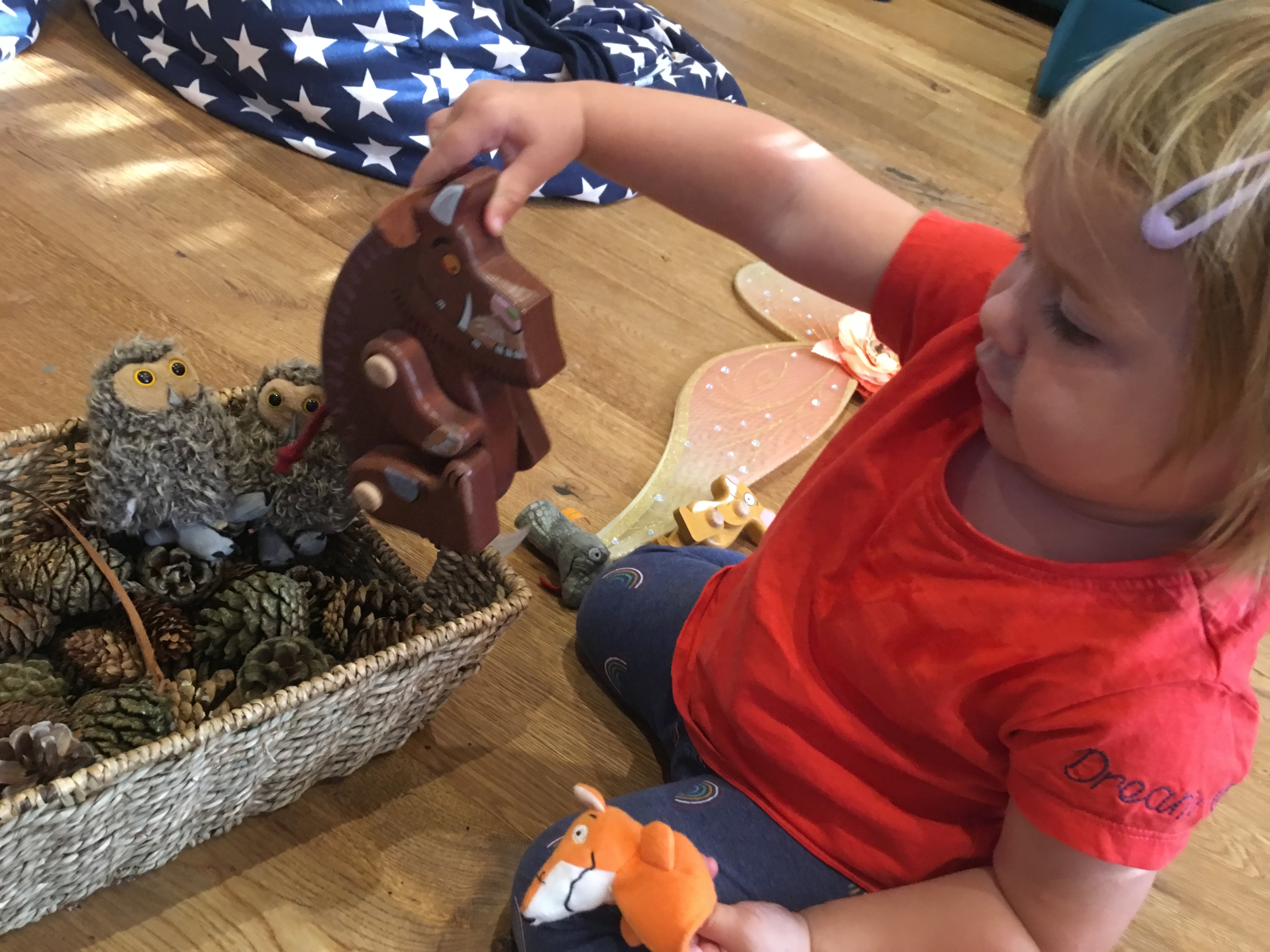 Edie has started to spend more and more time engaged in imaginative play
And she does try to make the characters speak to each other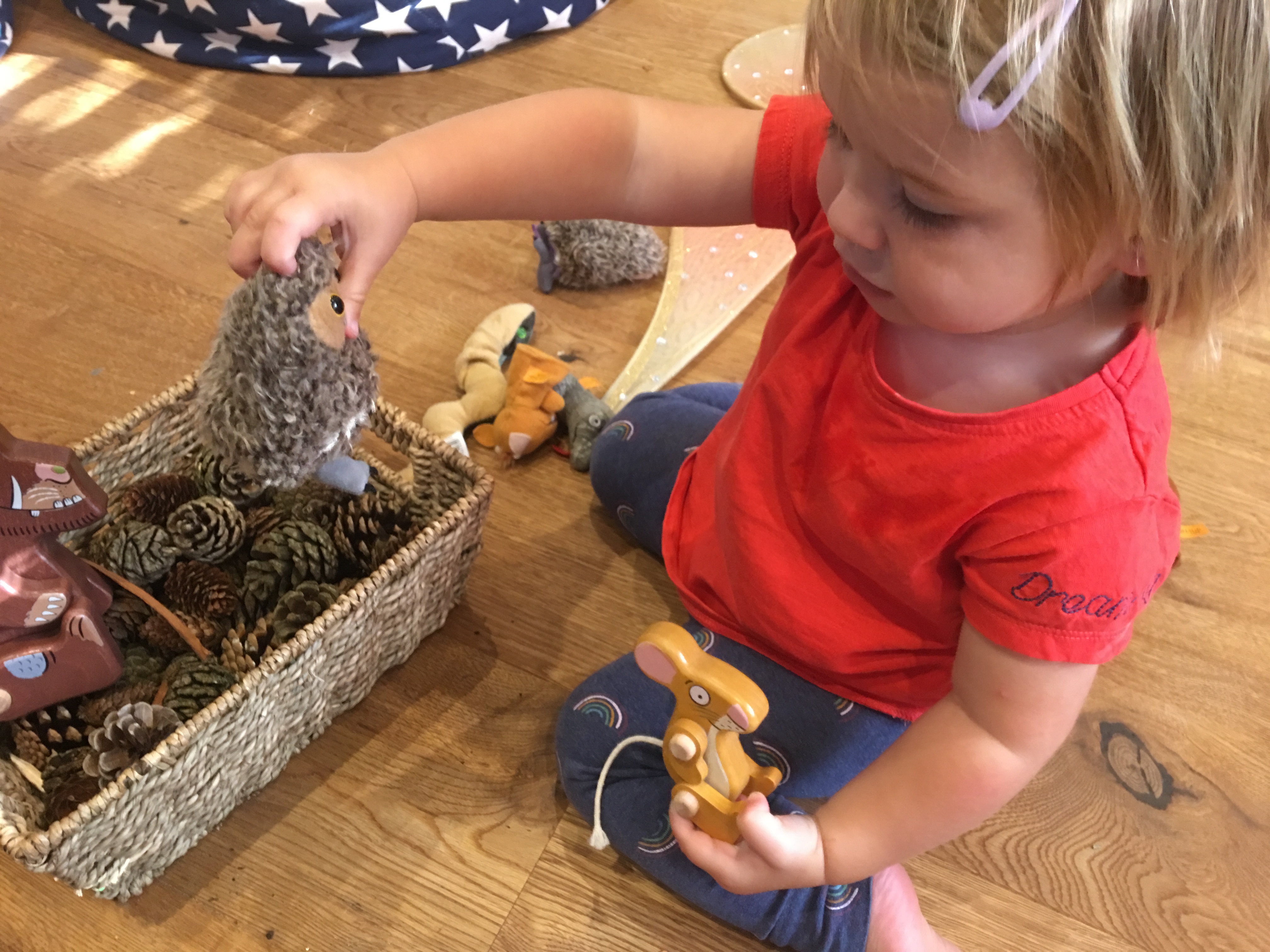 I could honestly watch her play all day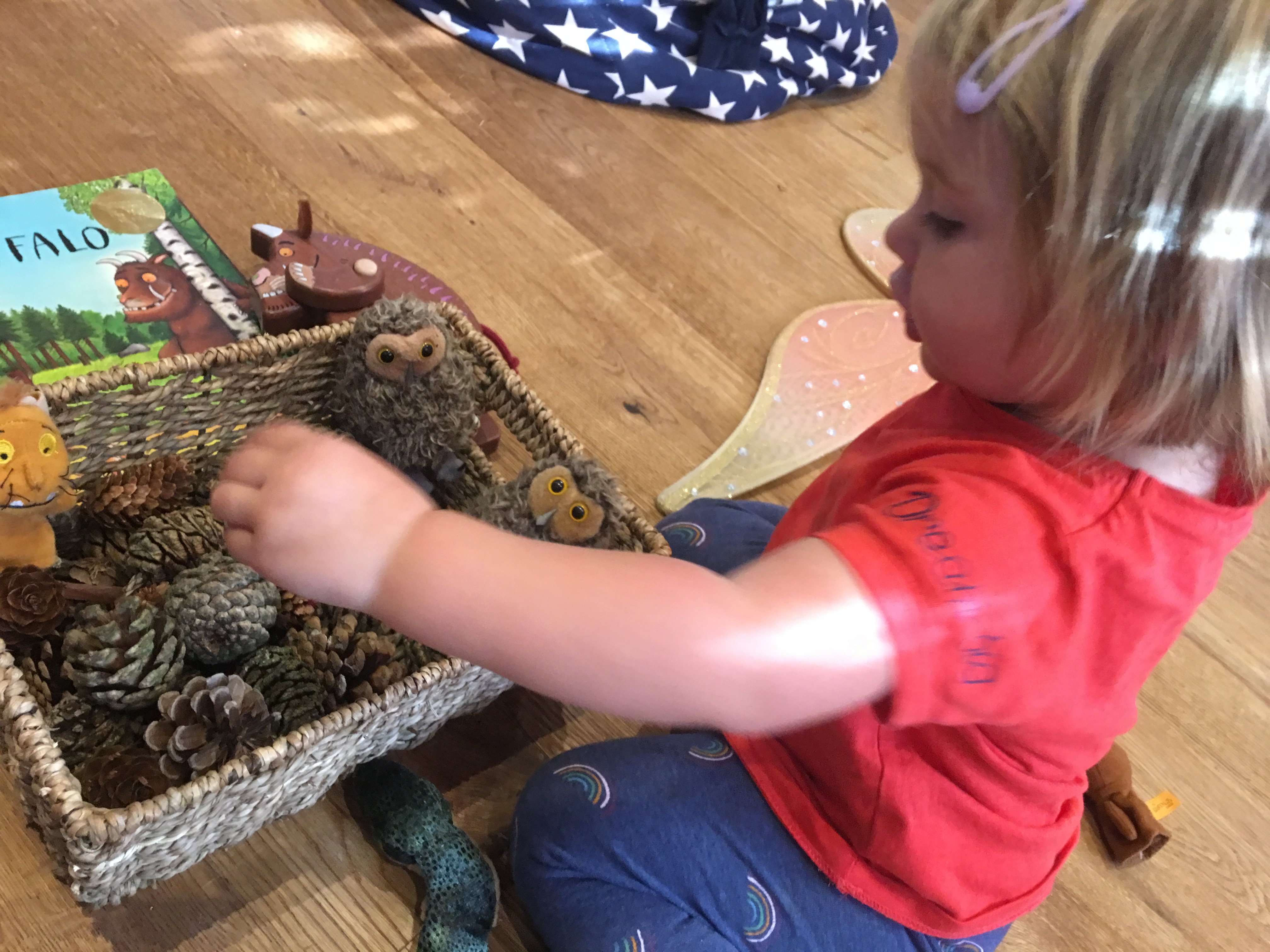 The Gruffalo is one of those stories
That has been loved by all our children
And it is wonderful to be enjoying it all over again with Edie
This simple book basket is a great way to bring the story to life
And to involve the whole family in storytelling
And acting out scenes from the book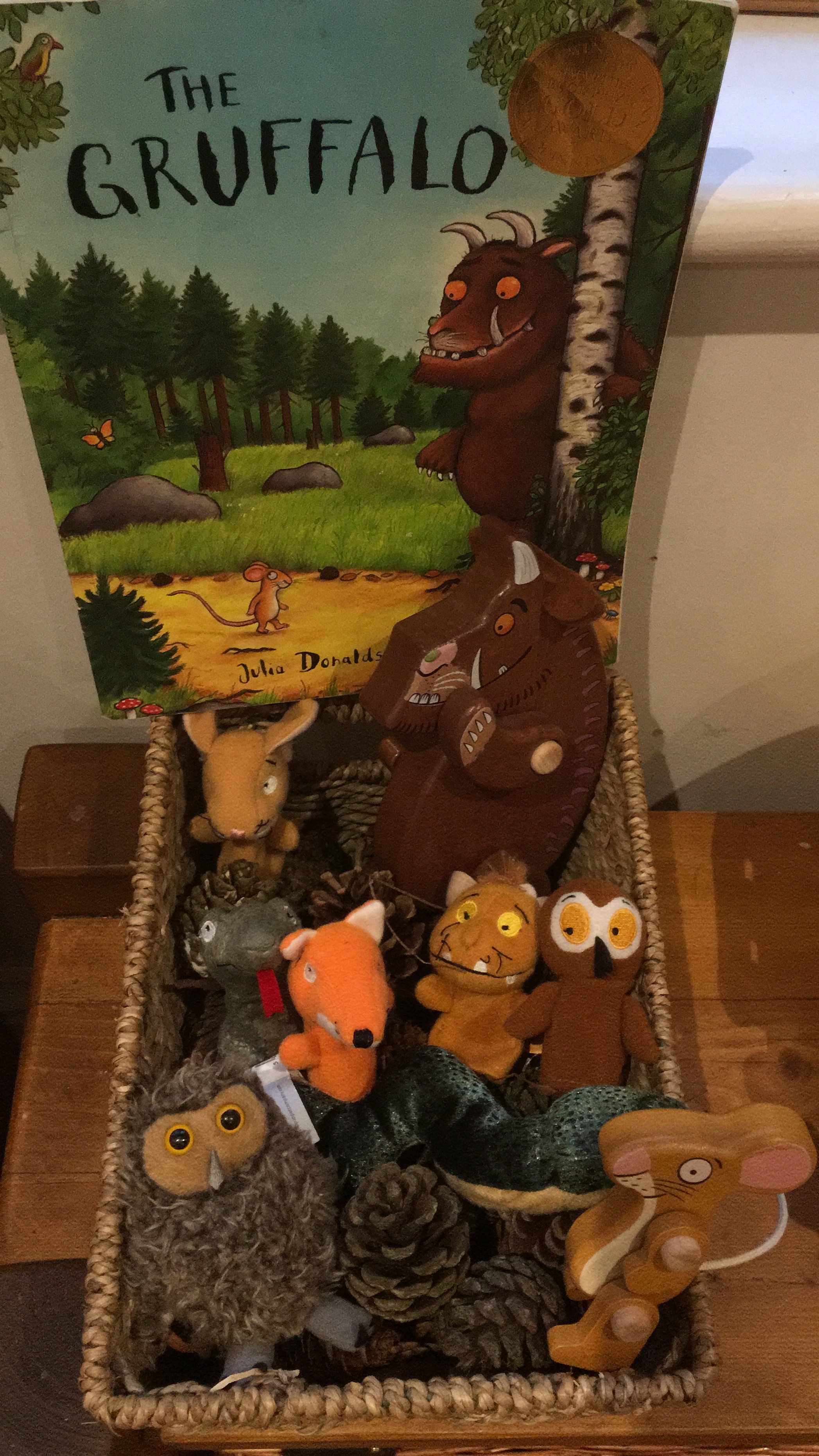 I am looking forward to the nights drawing in now
And us all enjoying The Gruffalo together by the fire
And sharing our other favourite autumn and forest tales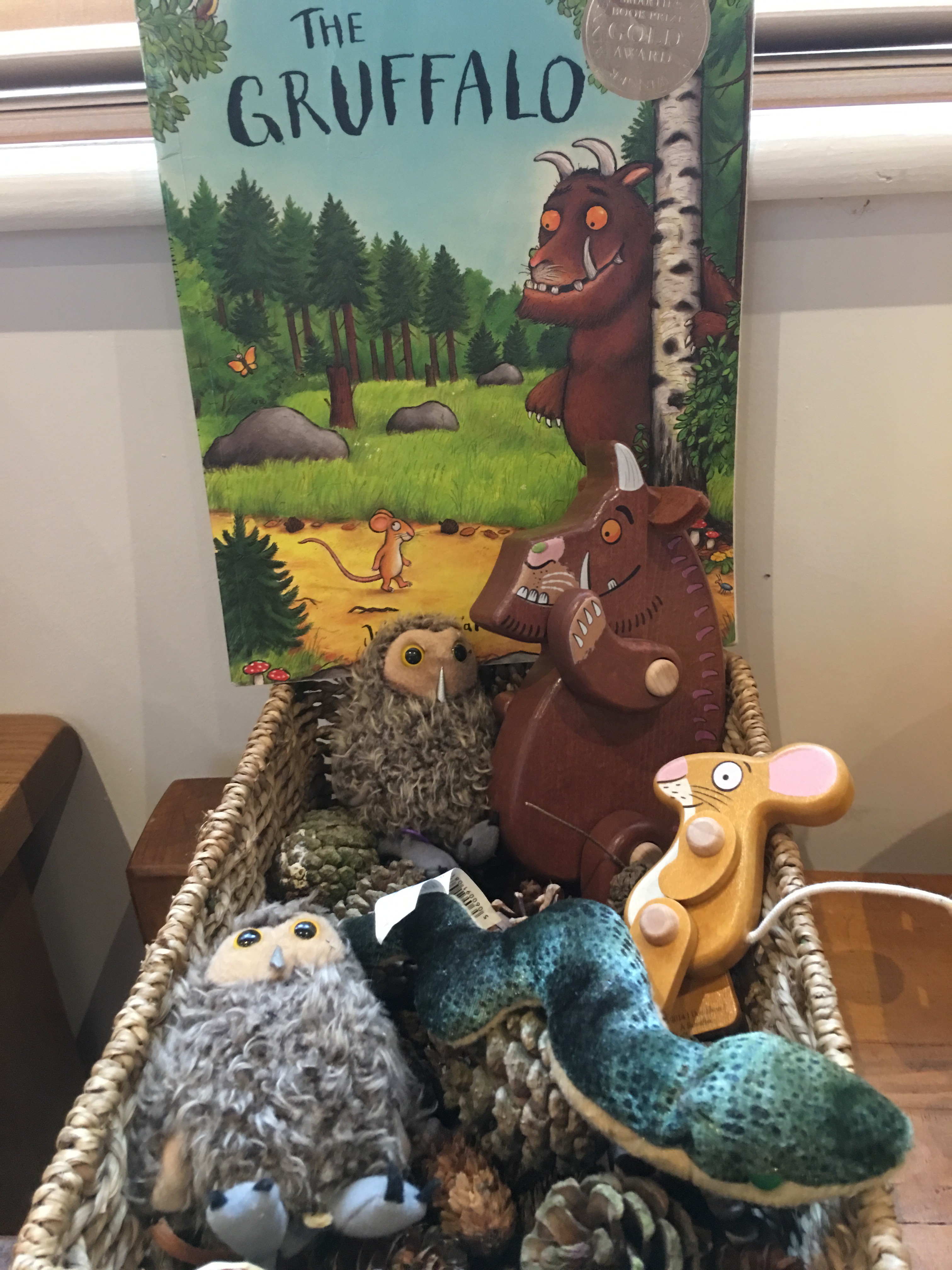 What is your favourite book for autumn?