At the start of autumn
I made a Gruffalo storytelling basket for Edie
It has been used lots and lots
By all the children
And has rekindled our love of all things Gruffalo
Since then I have made a few different
Sensory storytelling boxes and baskets for Edie
Which I would like to share with you
Starting with a generic autumn tales basket
That can be used as a base for any autumn story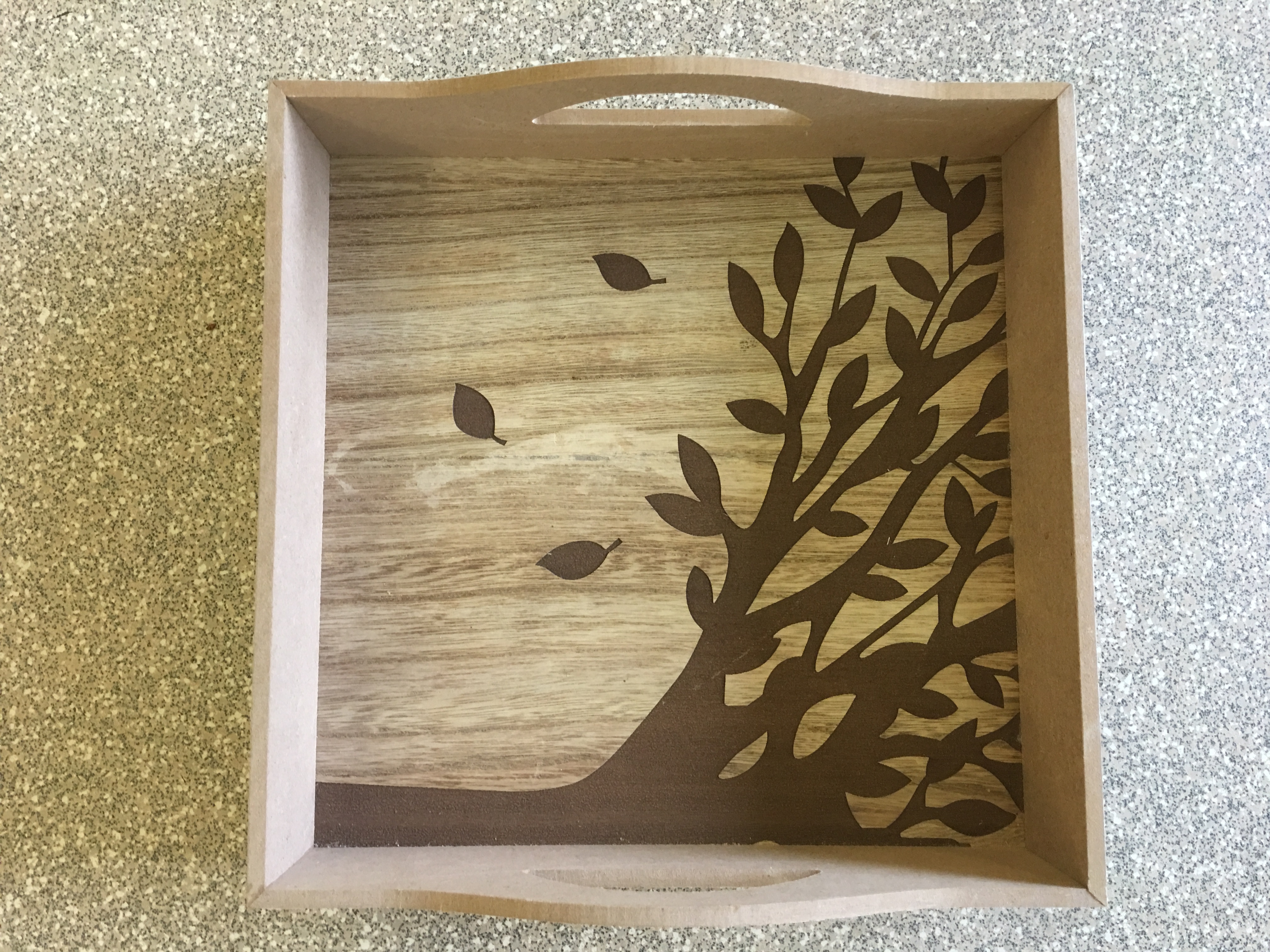 This pretty wooden tray is from Lidl
And cost just £3.99
The girls have already used it for an autumn tea party
With all their cuddly woodland animals
We have used it for collecting and displaying autumn treasures
And now we are using it as the base for our autumn sensory storytelling box
Into the tray we have added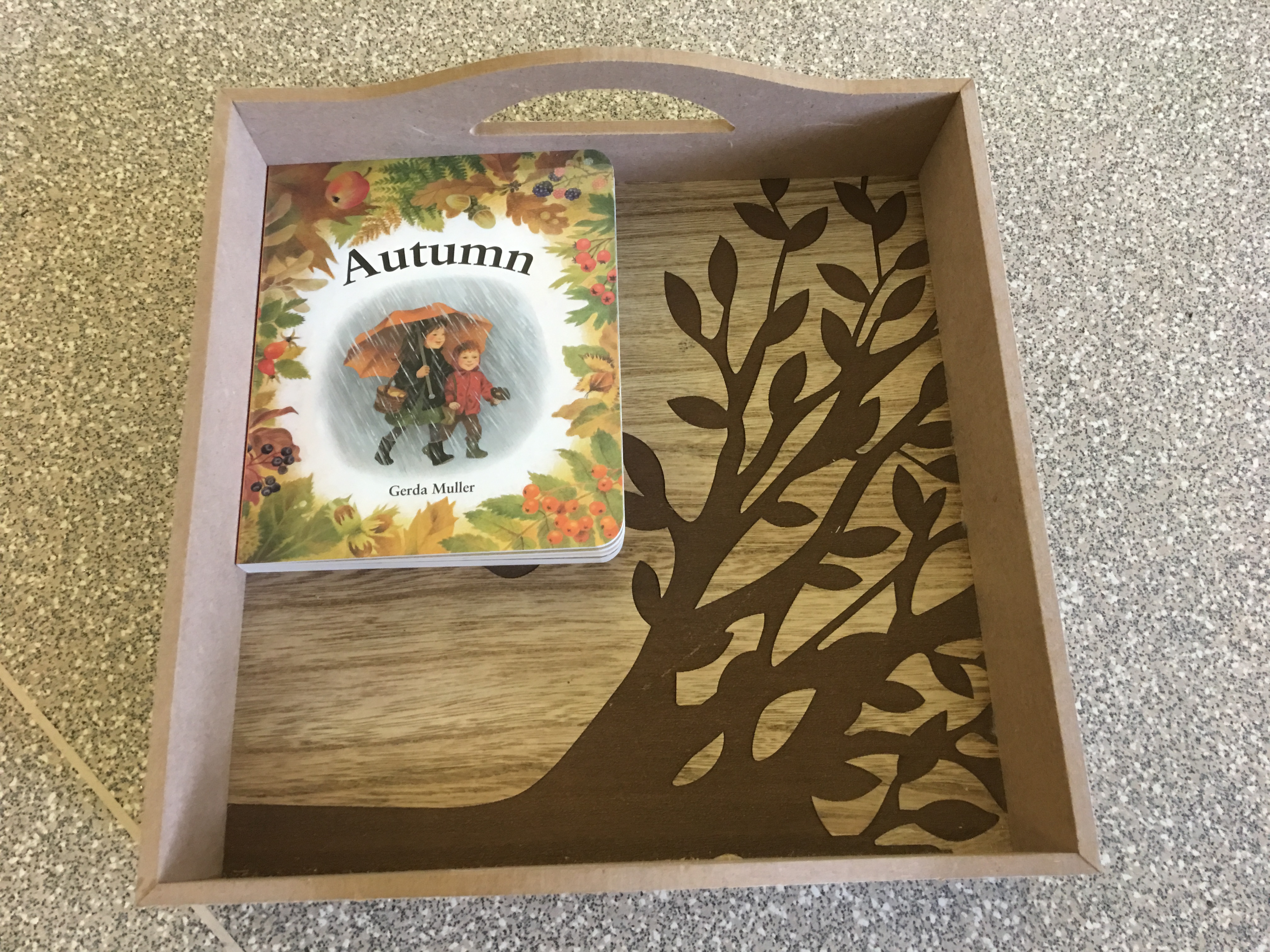 One of our favourite autumn books
This book has no words so is great for encouraging children to tell their own story
It is great for asking questions
That children will answer
As they can see the answers or make them up
You can develop children's vocabulary
With Edie we just point at something and say the word
Or say the word and get her to find the object
With the older children I might ask them to choose good describing words
For different people, animals and objects in the book
The pages also make a lovely background scene for small world play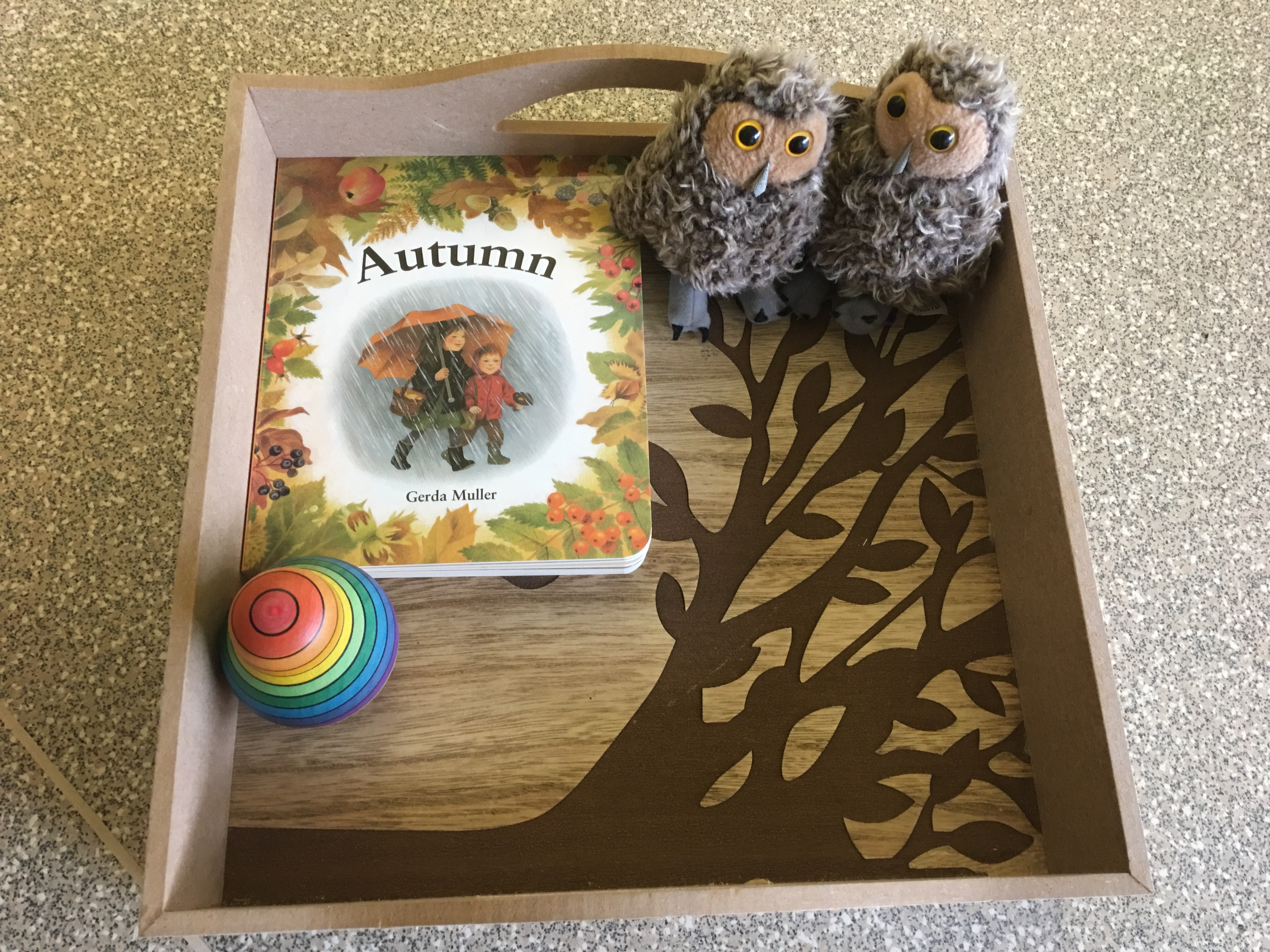 Into the tray I added some owl puppets
These are great for storytelling
There are so many awesome owl books
Our favourites are Owl Babies
And Where's Mr Owl?
There is
Of course
Also an owl in The Gruffalo!
I have also added a wooden pear shaker
This is great for adding sound effects when telling stories
And to use a fidget toy for a fiddler who needs help to focus on a story
We also have a wooden spinning top in autumn shades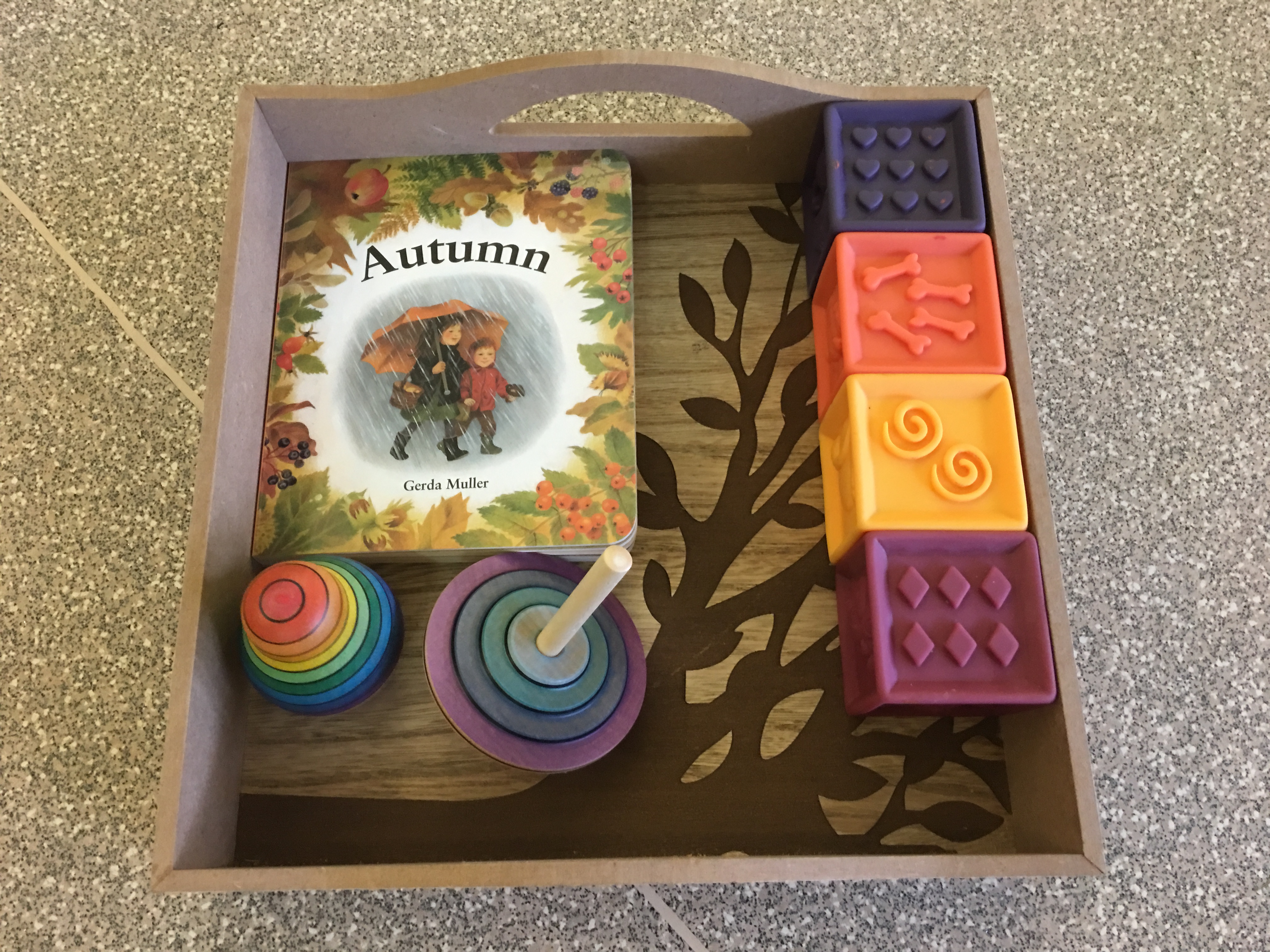 The number blocks in seasonal shades
Are from My B Toys
We bought these for Bea when she was a baby
And have used them ever since
They are great for creating story scenes
For adding numbers to play
And of course they are traditional building blocks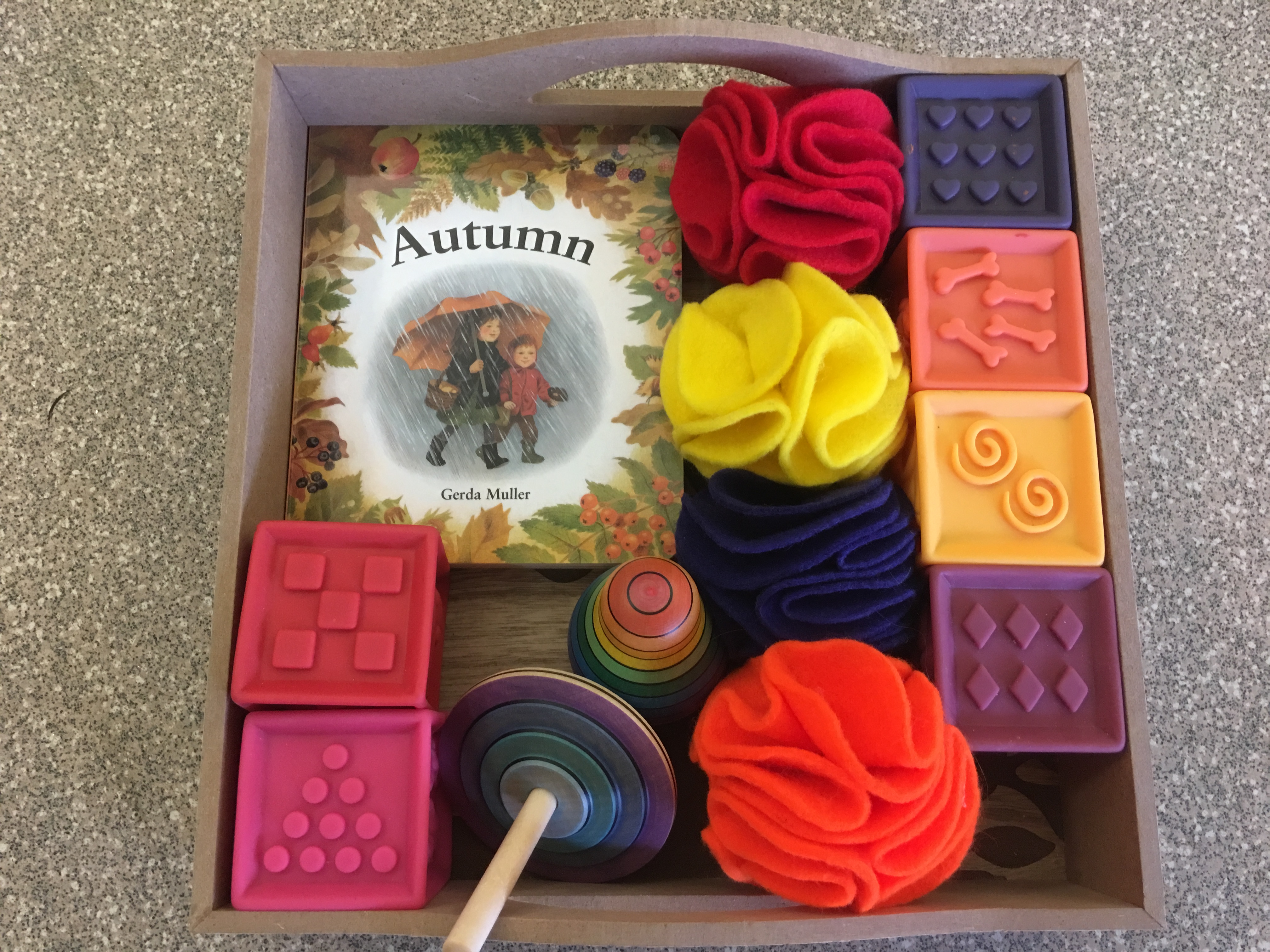 To add more pops of autumn colour
I added felt balls and pom poms
These are really good for children who like something to hold while hearing stories
They can also be used to create story worlds and scenes
A lovely open ended 'not a toy' toy!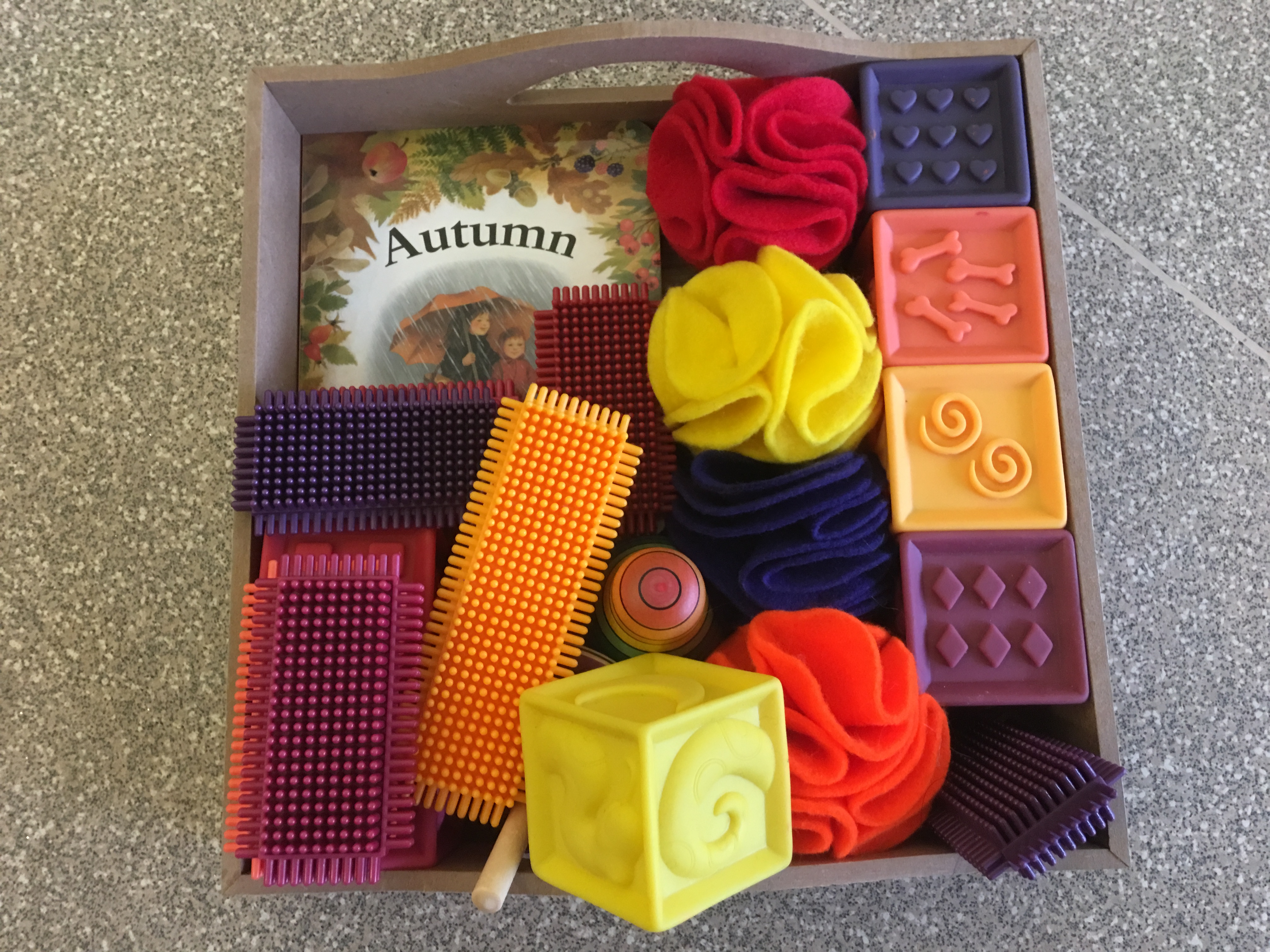 The bristle blocks are Spinaroos from My B Toys
Great for building and creating settings for stories
They also feel good in little hands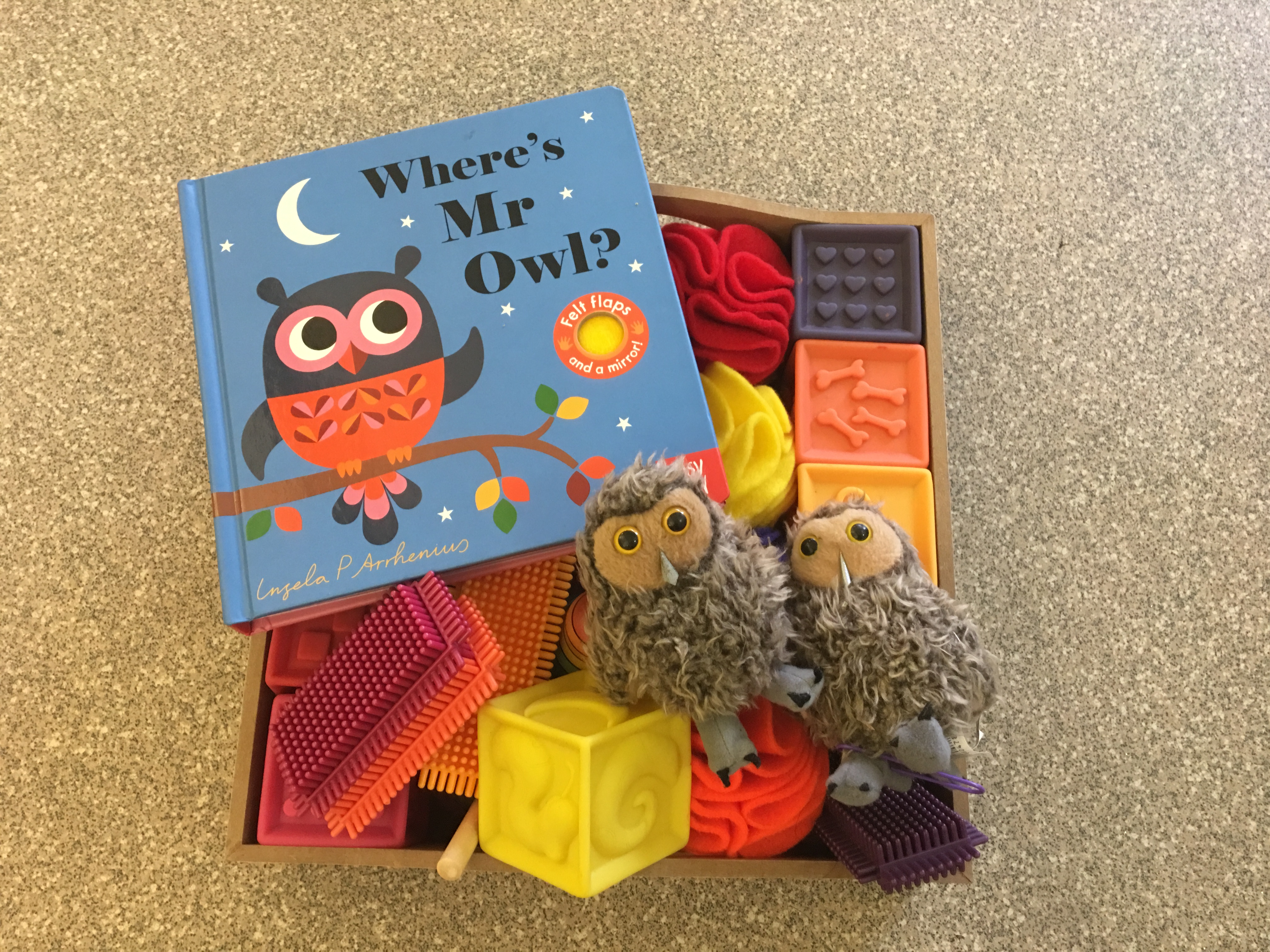 Finally we topped the tray with a terrific book
Where's Mr Owl?
This was so simple to quickly pull together
With toys, books and household items we already owned
We can now add characters, play scarves, musical instruments
To make this storytelling tray fit specific stories
Storytelling baskets are so important for early literacy
They encourage children to retell a story
To add bits to a familiar story
Children will make up new dialogue
And dream up new adventures
Storytelling is a wonderful truly valuable activity in it's own right
But it also provides the perfect foundation for story writers
These baskets
So quick and easy to do
Will facilitate the best bookish play for your children
It will inspire them to lose themselves in stories
I cannot think of a more wonderful gift than that!