We love a day on the farm
We are very lucky to have two farm park
In close driving distance
The Rarebreeds Centre
and
Kent Life
We spend more time at Rarebreeds as we are members there
But we are very much enjoying the living history element
Of Kent Life at the moment
Whenever we go to any farm
We always take farm themed books and toys with us
And we are sure to have extra farm books at bedtime
We have A LOT of books that are set on a farm
Here are five of our favourites
These are enjoyed by the whole family
But read mostly at the moment to Bea
Who has just turned four
Farmer Duck
This is a great story for reading out loud
It has a good moral and a lot of humour
It is great story for thinking about teamwork and friendship
A lazy and fat farmer spends all day in bed
Eating chocolates and reading the newspaper
While his poor duck has to do all the work on the farm
One evening, the exhausted duck collapses in tears
The farm animals are very fond of the duck
And outraged by the farmer's behaviour
So together they hatch a plan
With young children this story is great for linking animals and animal sounds
It is also great for introducing onomatopoeia
The book lends itself to drama and roleplay
The repetitive text also make readers' theatre fun
You can have discussions about fairness
So much potential for art and imaginative play
A great classic picture book
Enjoyed by children of all ages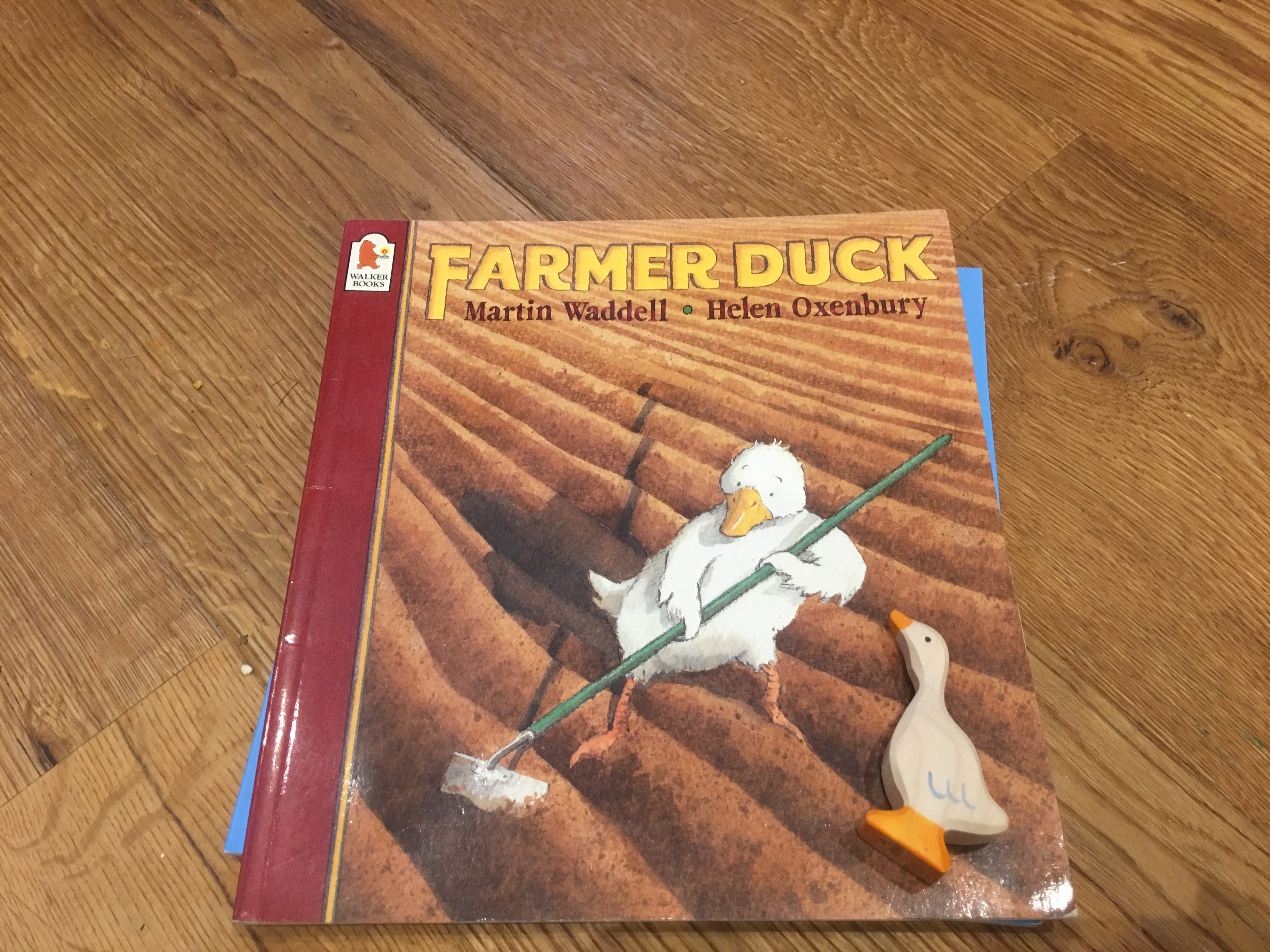 Click Clack Moo Cows That Type
This is one of my favourite books
It was introduced to me by Teresa Cremin
And I have used it so many times as a teacher
In upper key stage two
But as with all good picture books
It works on multiple levels for all ages
This is a fun and very clever book
Farmer Brown has a problem
His cows like to type
All day long he hears
Click Clack Moo
Click Clack Moo
But Farmer Brown's problems
REALLY begin
When his cows start leaving him notes!
This is such a great book for inspiring children to write
What are the cows typing?
What should the farmer write back to the cows?
What will the ducks write now that they have the typewriter?
It is also another great way to start looking at onomatopoeia
In a fun way
You can also use this book as a creative starting point
For learning about collective nouns
This is a such fun aspect of our language to teach!
A great book to read aloud!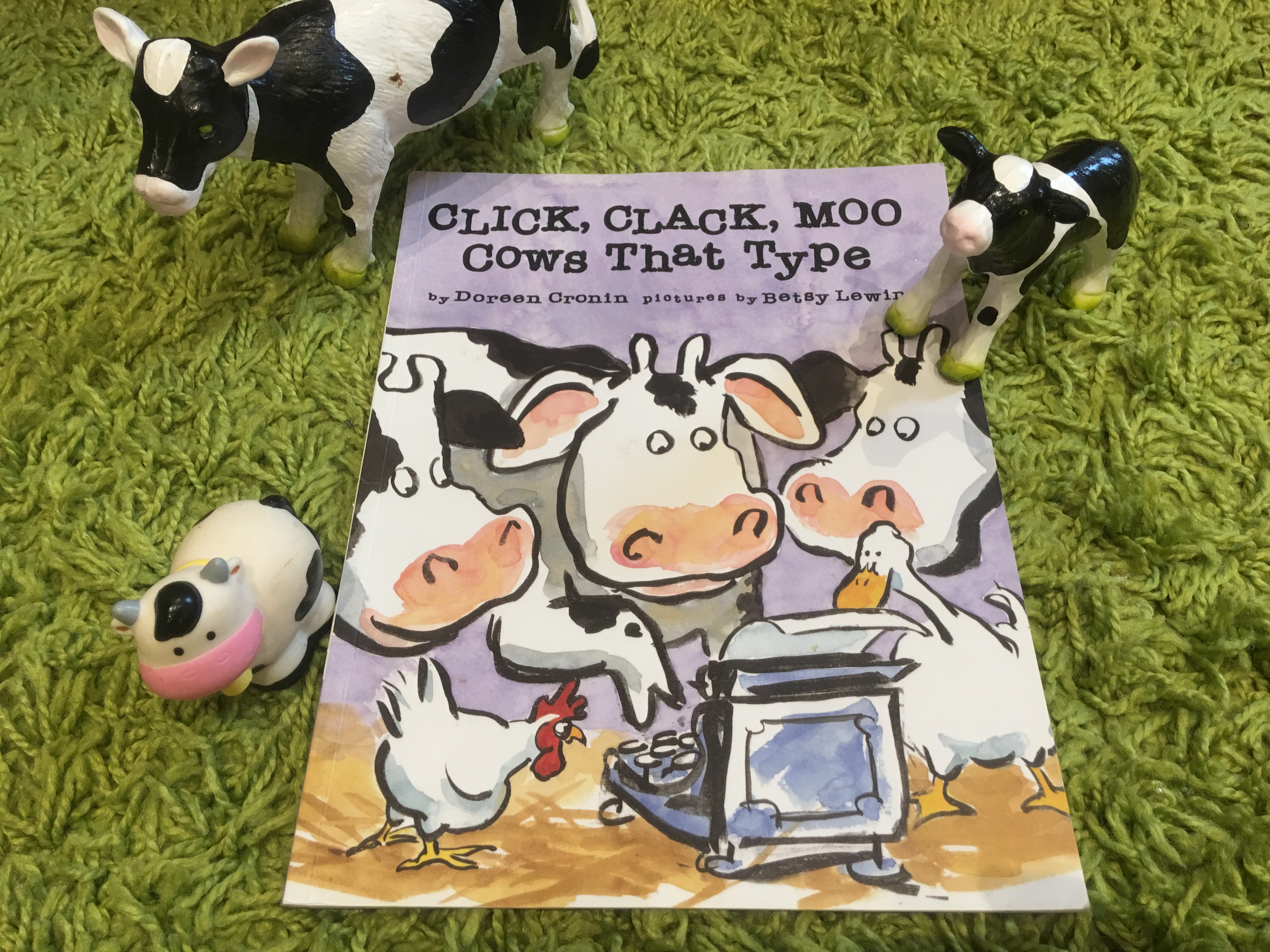 Goose on the Farm
This is a lovely book
About visiting a farm
It can be used before a visit
And / or after
To prepare
To compare and contrast
We love the Goose books
Written and illustrated by Laura Wall
Easy reads for bedtime
With cute illustrations
Goose is one of Edie's favourite book characters
And we read his stories over and over again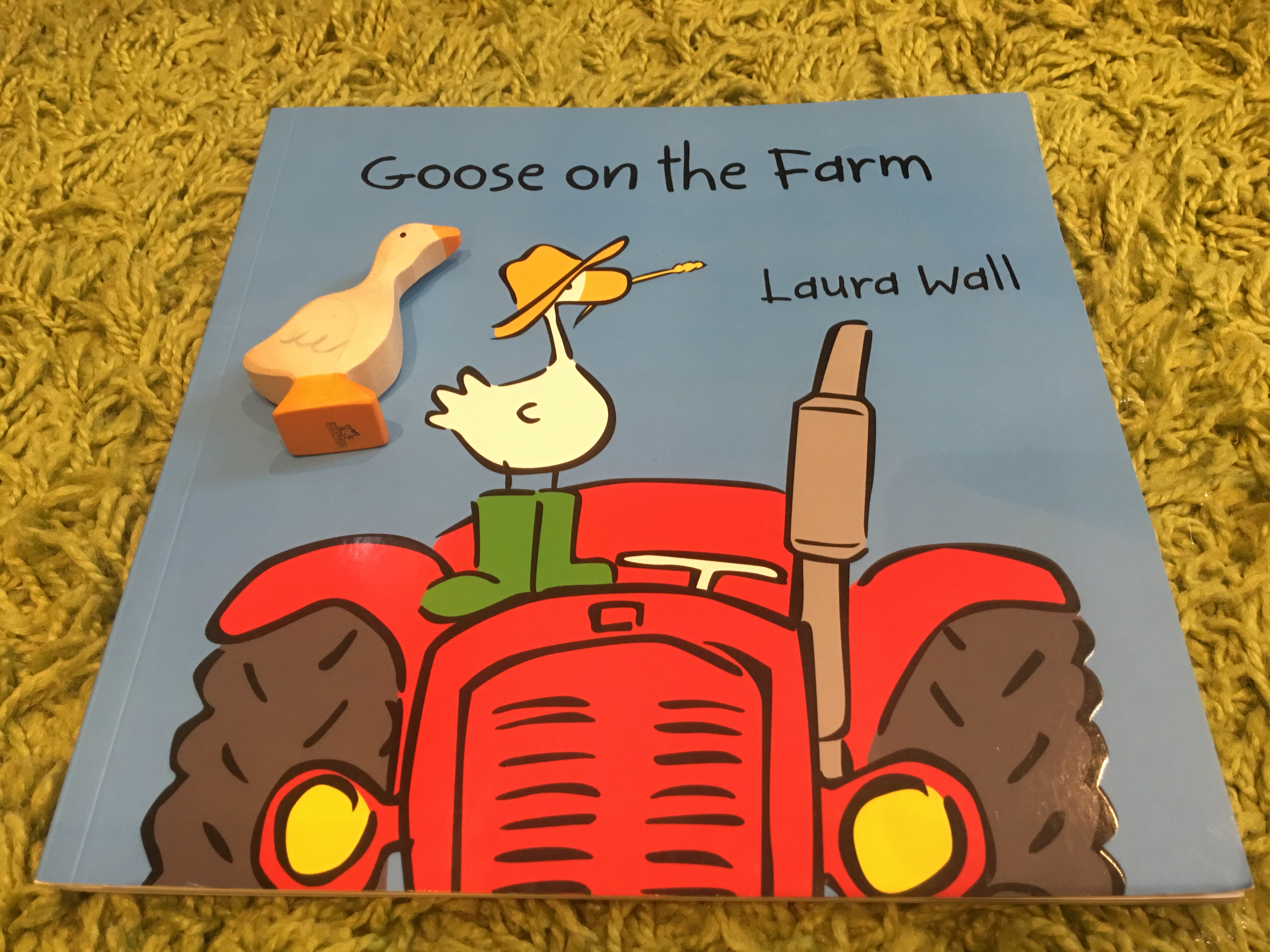 Cluck O'Clock
Ever wondered what chickens get up to all day on the farm?
This book tells you everything you want to know
A detailed timeline
A day in the life of a chicken
The book gives times
6.00am
6.03am
This is a great book
To read with children who are learning to tell time
They can have clocks and make the times as they come up in the story
More able children can track the passing durations of time
This is great story to inspire children
To make a timetable of their own day
And a great book for introducing the idea of a story map
Lots of potential in these pages for learning and play
This is also just a delightful story for reading out loud
And enjoying with your little people
Going To Sleep On The Farm
This is such a beautiful book
A little boy is packing away his toy farm
With his Dad
And he asks how and where all the animals sleep
By the end of the story
All the animals are away
And it is time for the little boy to sleep too
Such a simple idea
And works so well as the end to a busy day
The illustrations are gorgeous
Full of colour and detail
And full of feeling
This is a book that makes you want to snuggle up close
And hold your little ones longer before kissing them goodnight
These are just a handful of our harvest of farm stories
What is your favourite story set on a farm?