Was given to us last Christmas
By David's Mum
We have looked at it from time to time
But it is only since following the author and illustrator
On Twitter
That I have been truly engaged with the power of this book
This book of words
This book of pictures
This book of nature
The Lost Words brings together
20 species
Plants and animals
To share with people
Young and old
This is a book of wisdom
Knowledge
This is a book of magic
Inspiration
It has definitely inspired me
And through me
My children
And soon other children
Through our home education group
Today at the breakfast table
I worked with Esther, William and Bea
Aged 8, 8 and 4
To read a spell from this book of spells
To talk about the content and structure of the poem
And to use the spell as a model
To write a poem of our own
To help us we used The Lost Words Explorers' Guide
Written by Eva John
Shared by The John Muir Trust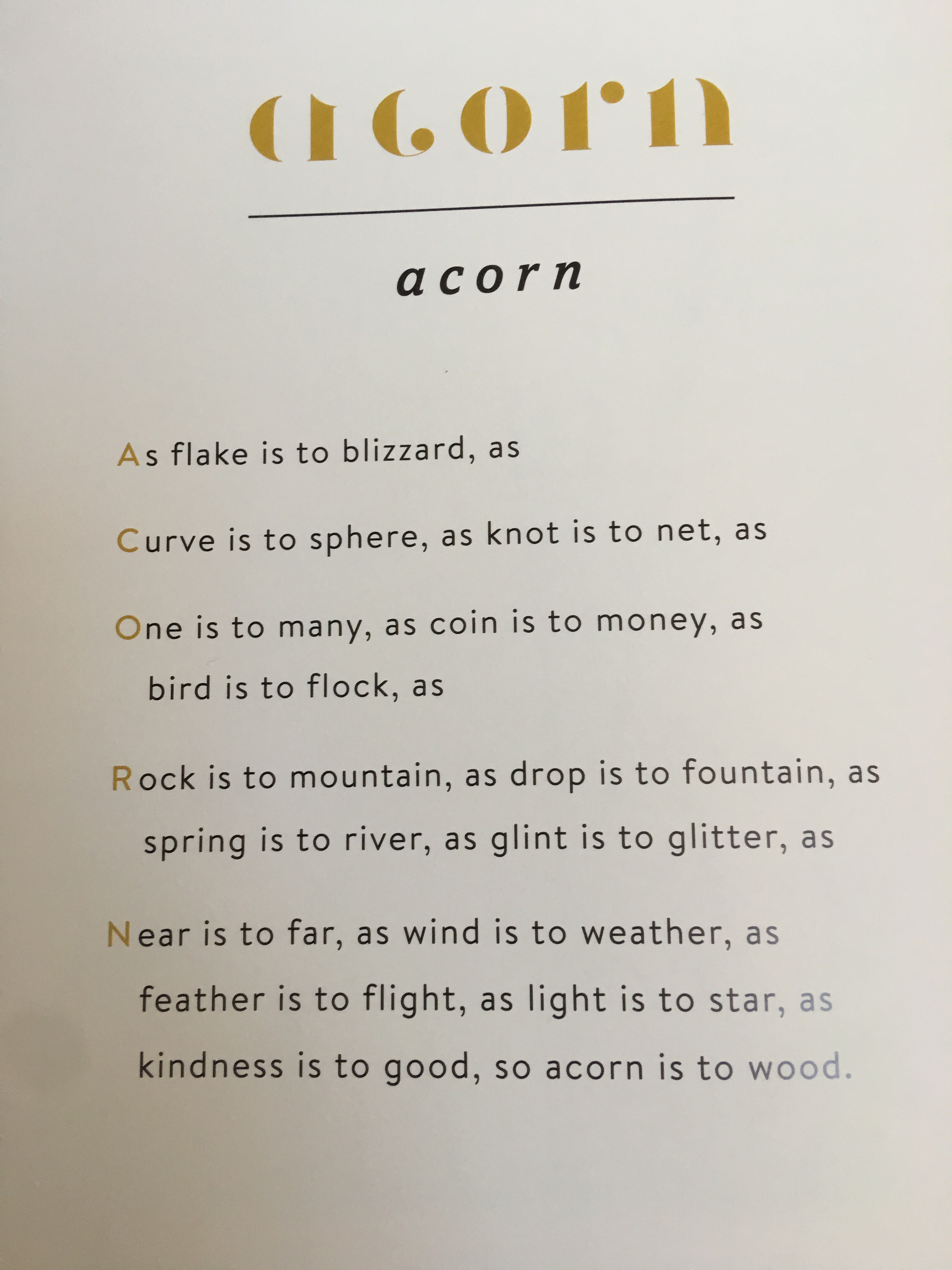 We began our breakfast by reading Acorn
I read the poem out loud
Slowly
We picked out all the nouns
And talked about the connections
We then made a thought cloud
Coming up with our own pairs of nouns
Following the pattern of the poem
As …. is to …., as …. is to …..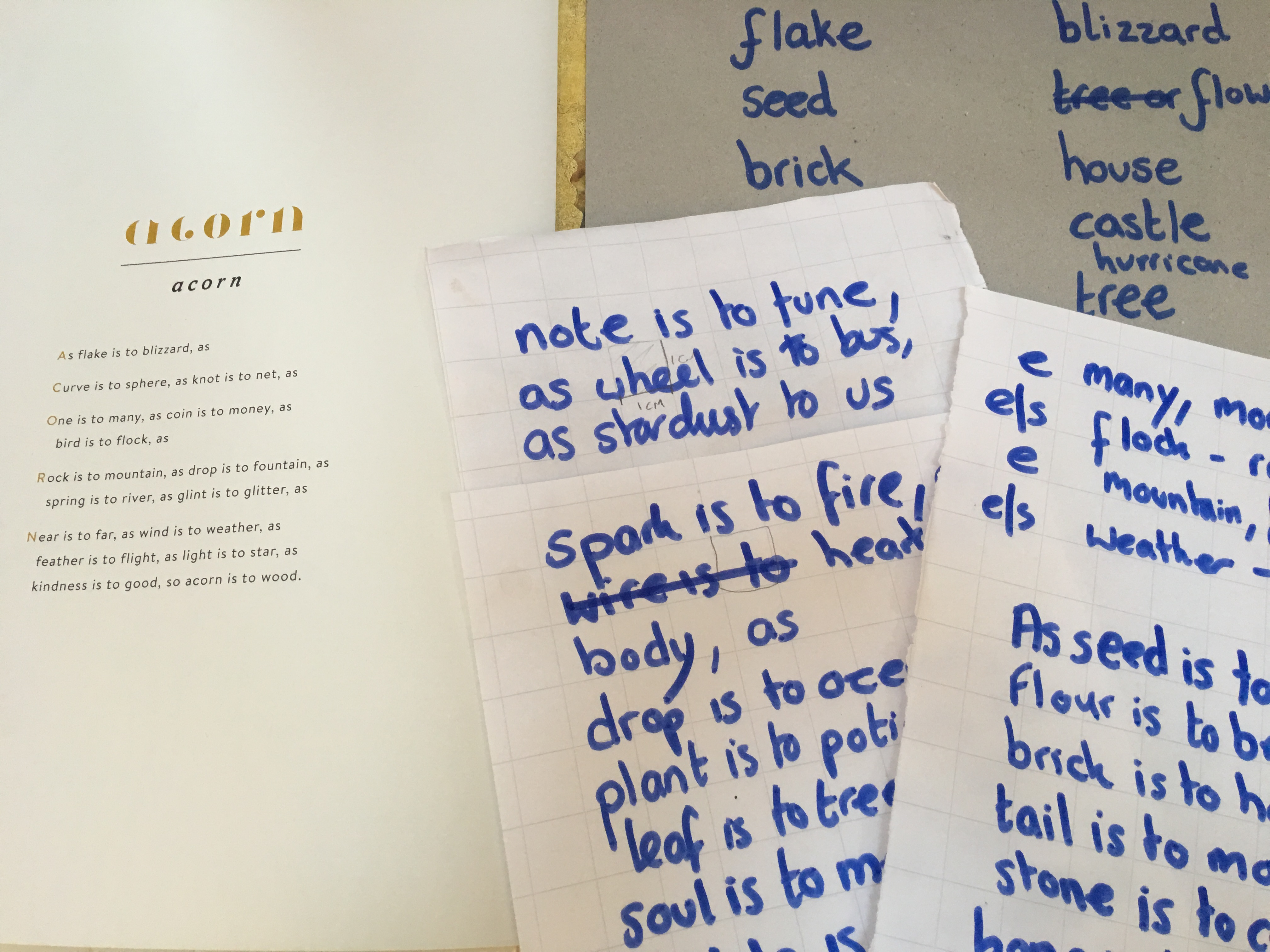 The children came up with lots of lovely ideas
And some obscure and crazy ones
We collected them all together
And selected our favourites
The best
We tried to find 16 pairs
Like the original poem
But ended up with far more
Together we toyed with our word choices
And formed our own spell
A Matilda Mae spell
(of course)
Stardust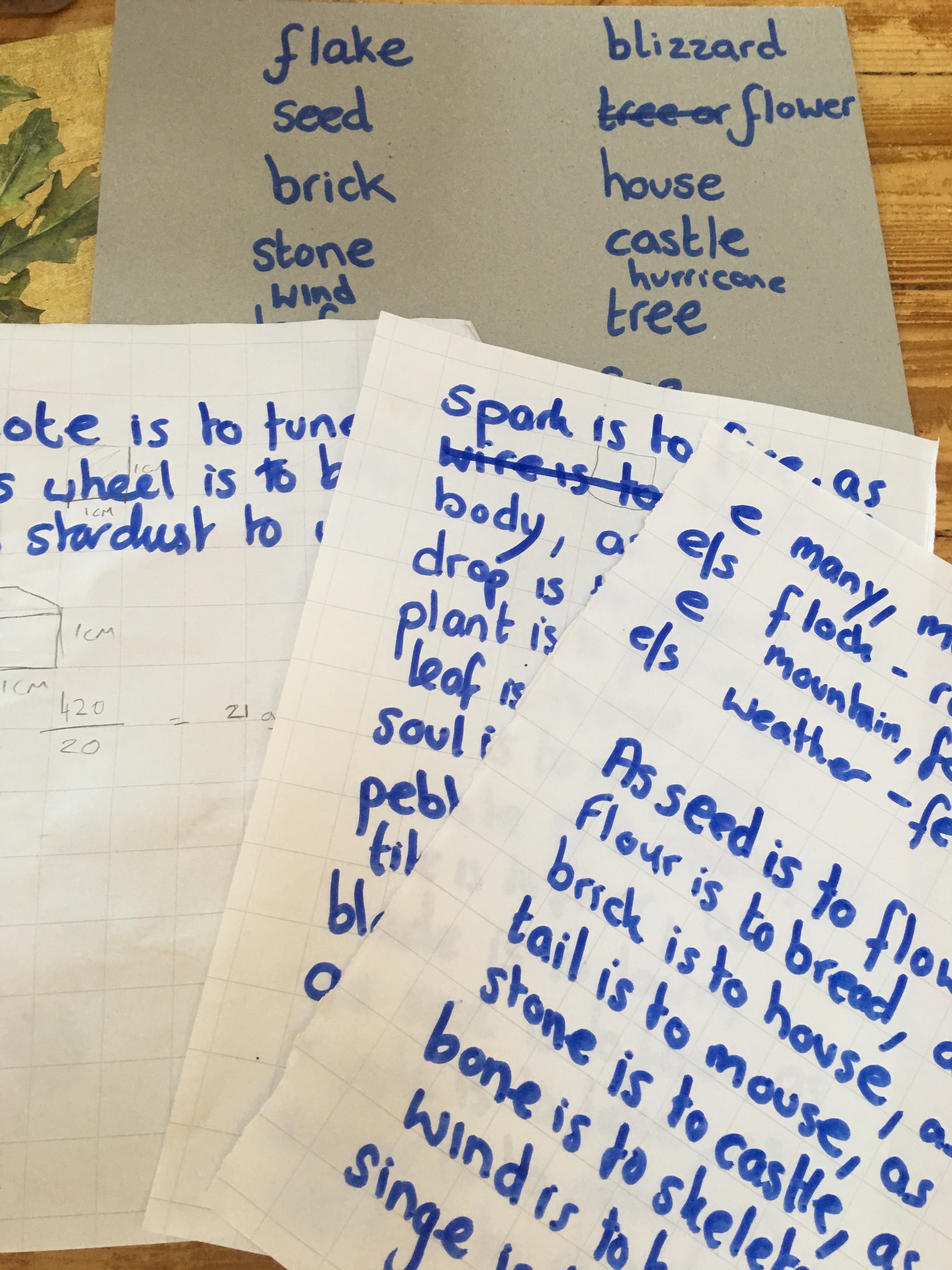 Stardust by Esther, William and Bea
For Matilda Mae
Inspired by Robert MacFarlane and Jackie Morris
The Lost Words
As seed is to flower, as flour is to bread
As brick is to house, as tail is to mouse
As stone is to castle, as bone is to skeleton
As wind is to hurricane, as singe is to burn
As spark is to fire, as heart is to body
As drop is to ocean, as plant is to potion
As leaf is to tree, as soul is to me
As pebble is to shore, as tile is to floor
As blade is to lawn, as spot is to fawn
As ripple is to lake, as sugar is to cake
As sand is to dune, as note is to tune
As wheel is to bus so stardust is to us
We are planning to do this activity again with friends on Tuesday
As part of our home ed group Autumn Poetry Play Day
We are planning to make a Poetree!
We will let you know how we get on
In the meantime if you do not already own this enchanting book
Then do find a copy
And also download The Lost Words Explorers' Guide
And for a daily dose of inspiration
Be sure to follow Robert Macfarlane on Twitter
We love his Word of the Day
Word of the day: "exaltation" – group noun for skylarks ("an exaltation of larks") evoking the heartlift these bright birds bring & the song that tumbles from them (Latin exaltāre, to raise up on high)
Image from The Lost Words by @JackieMorrisArt & me: our book a year old today. pic.twitter.com/MprNuFwfsS

— Robert Macfarlane (@RobGMacfarlane) October 5, 2018
I am certain that you will too x